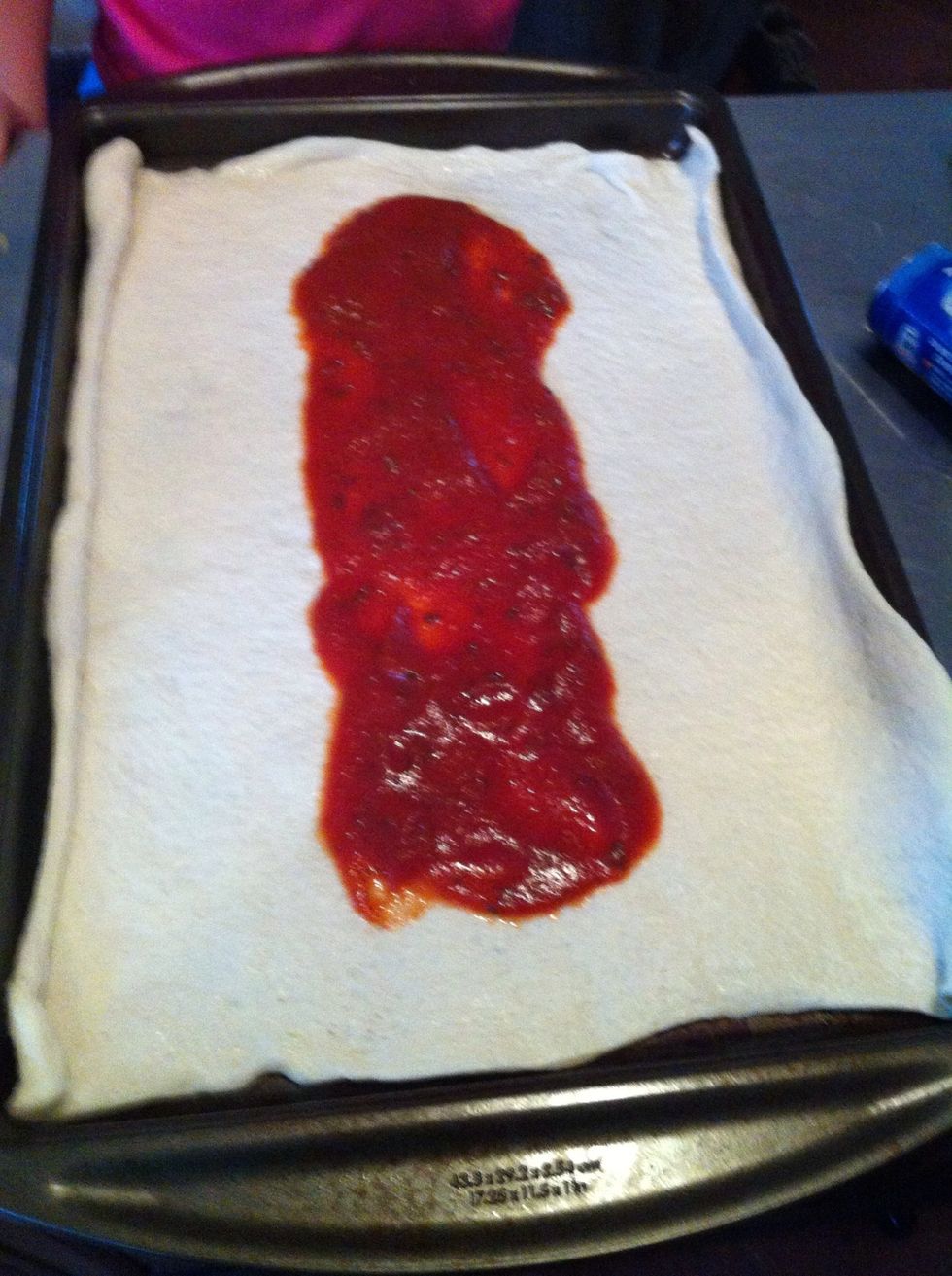 Preheat your oven to 400 degrees then: Spread the pizza sauce over the center third of the dough on baking sheet.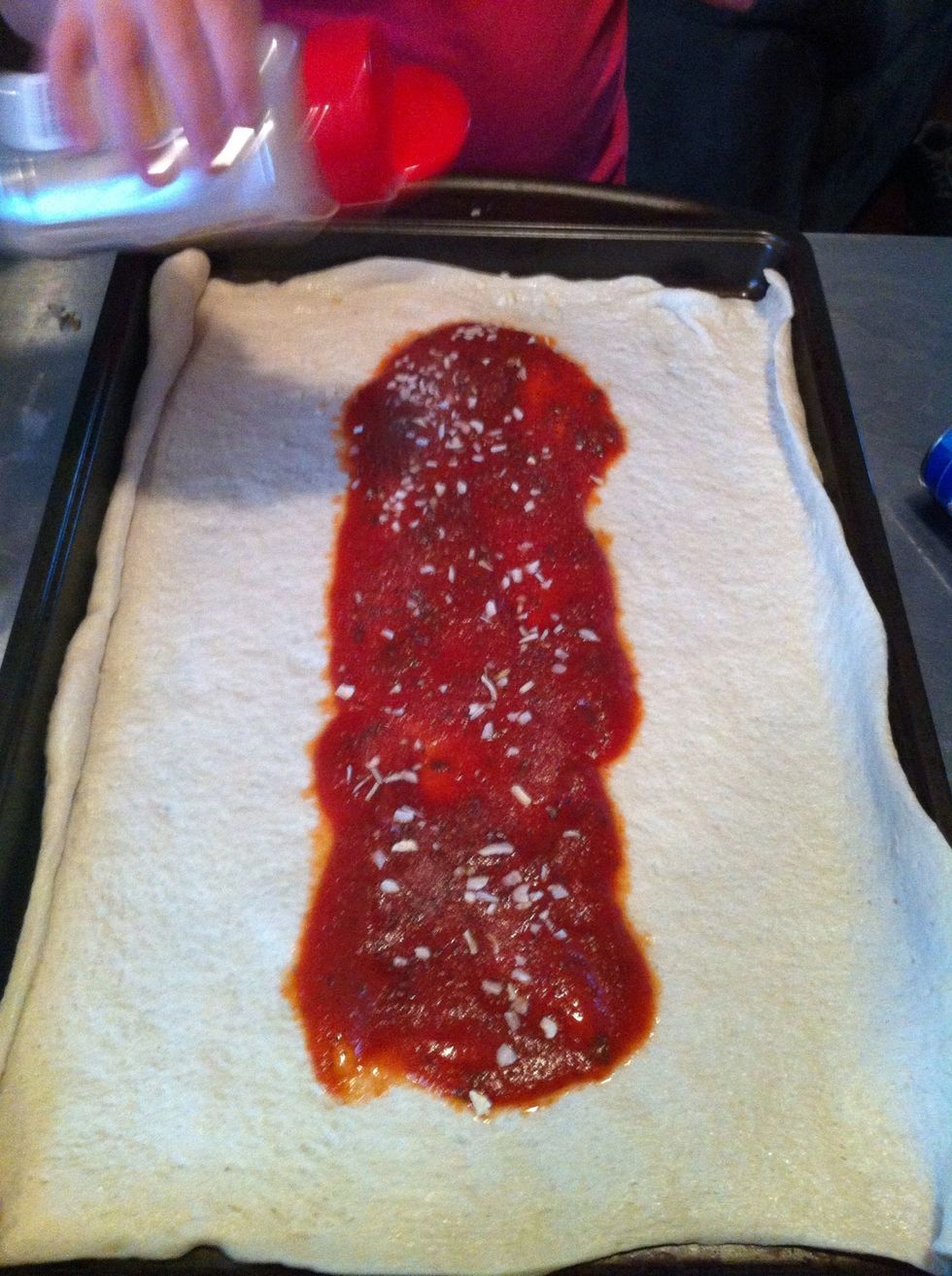 Season to taste with pepper, garlic, minced onion and oregano.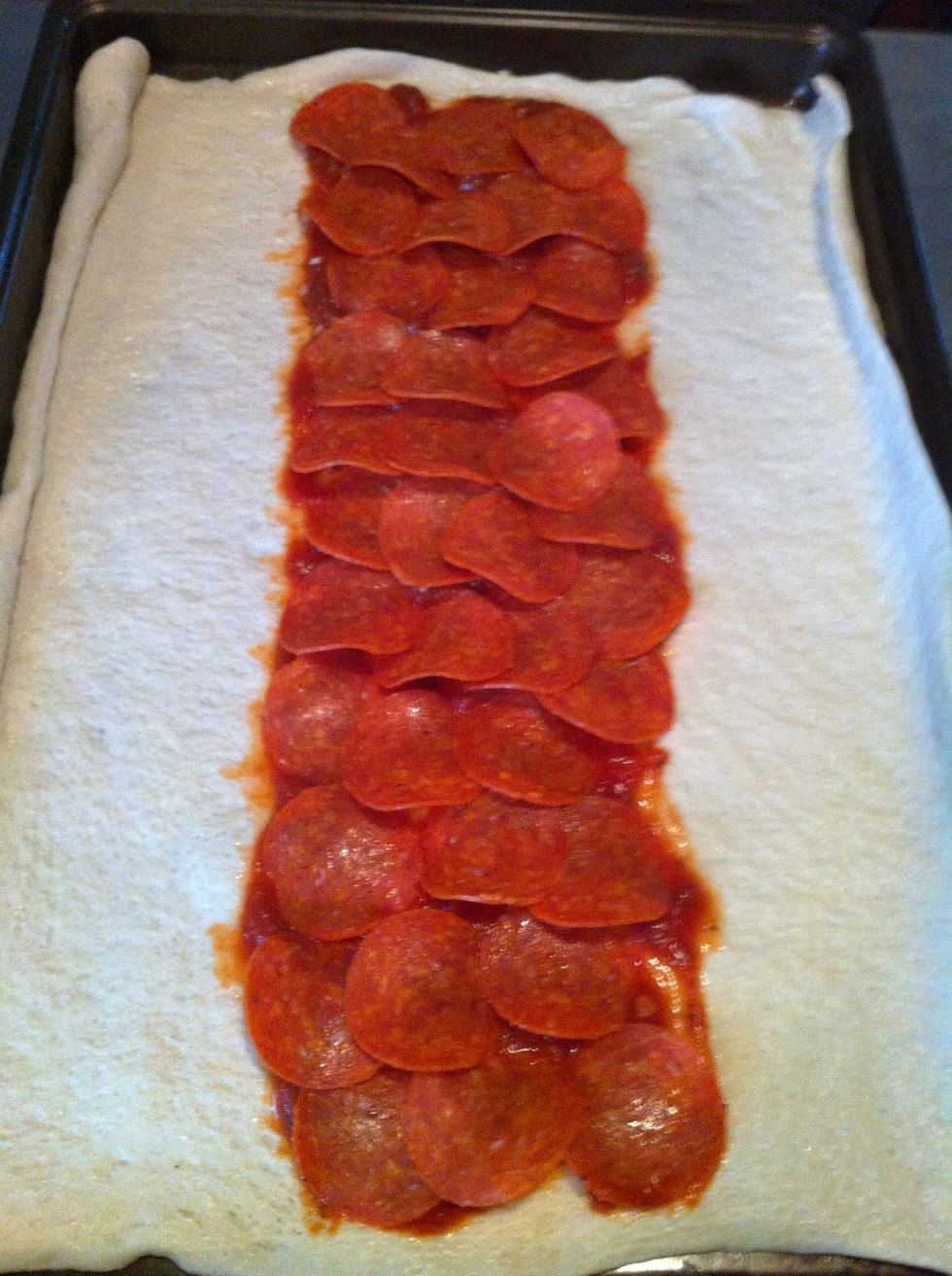 Top with as much pepperoni or other toppings as you like... Get creative!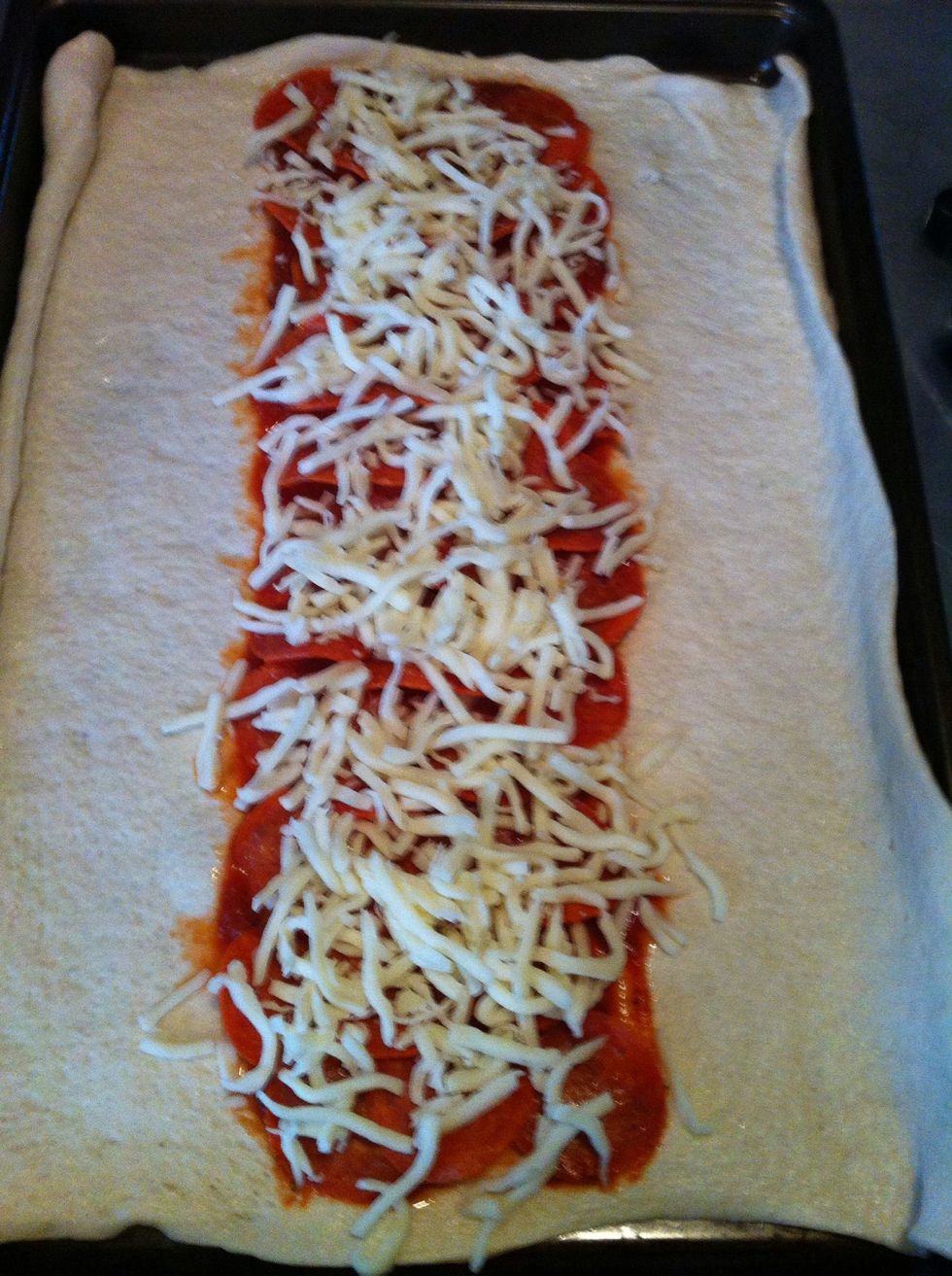 Top with shredder mozzarella... Yum!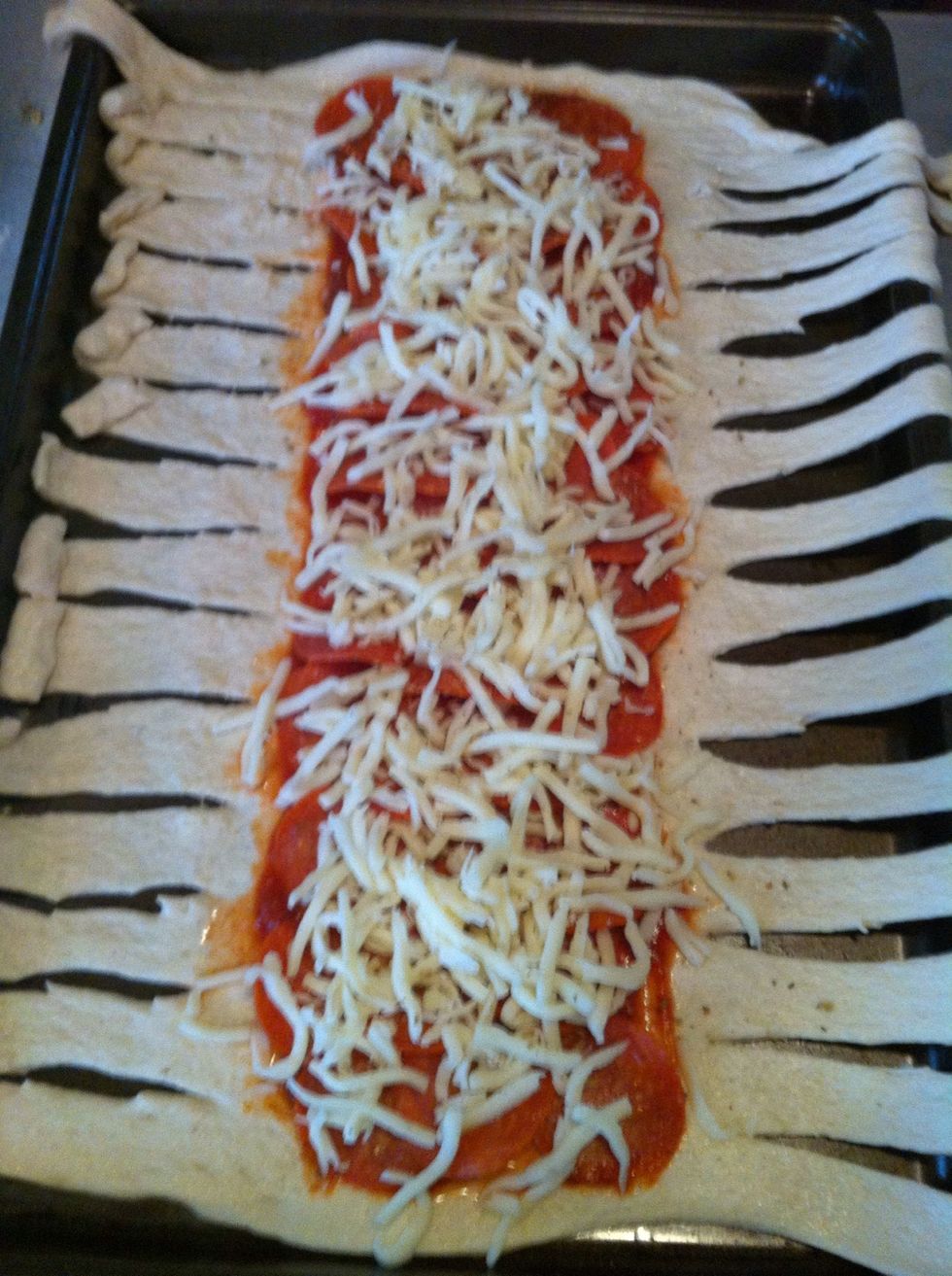 Cut slices using your kitchen scissors perpendicular to your toppings.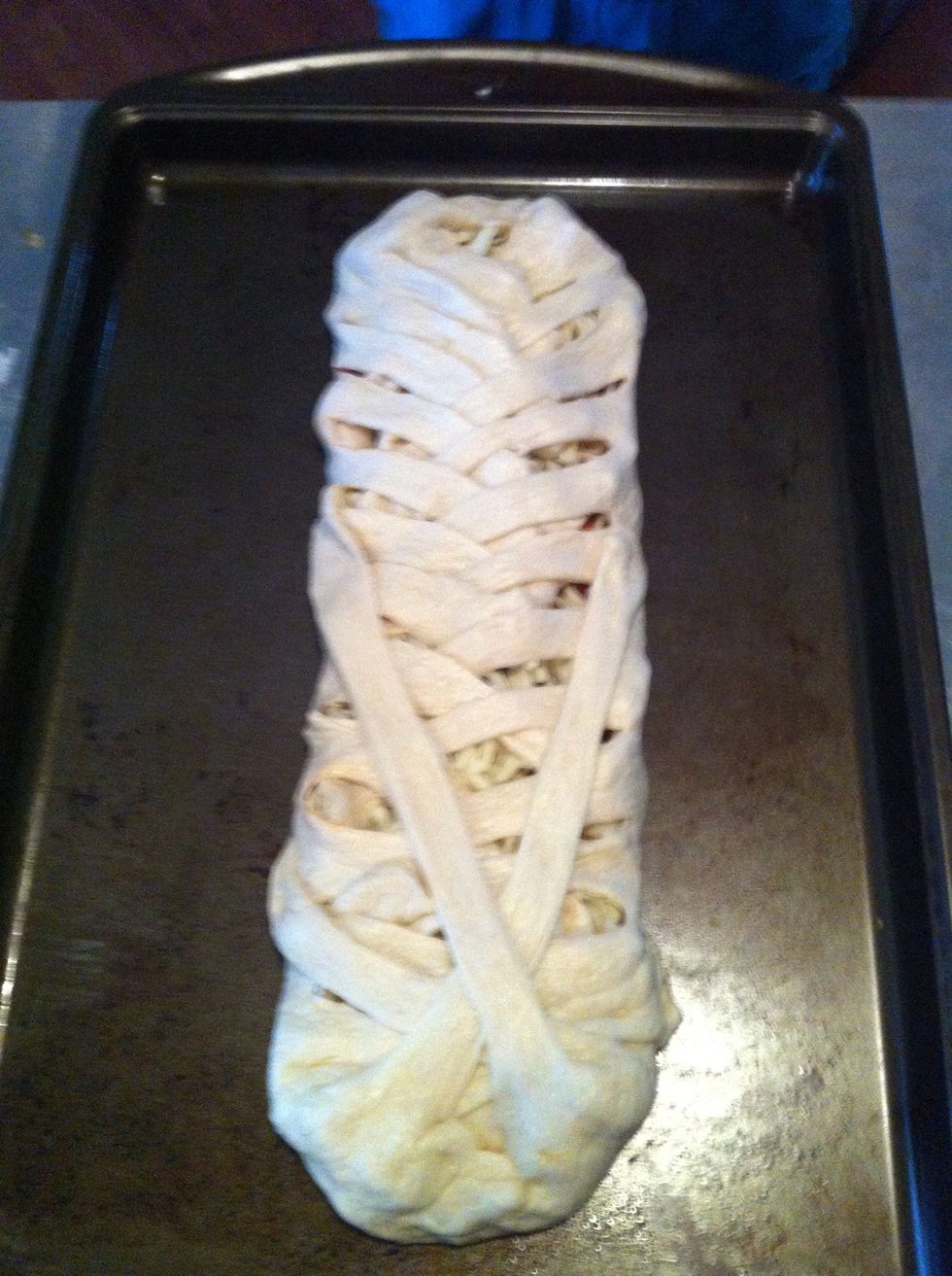 Fold each strip diagonally over the other... You can get as creative as you like here just make sure the majority of your toppings are covered.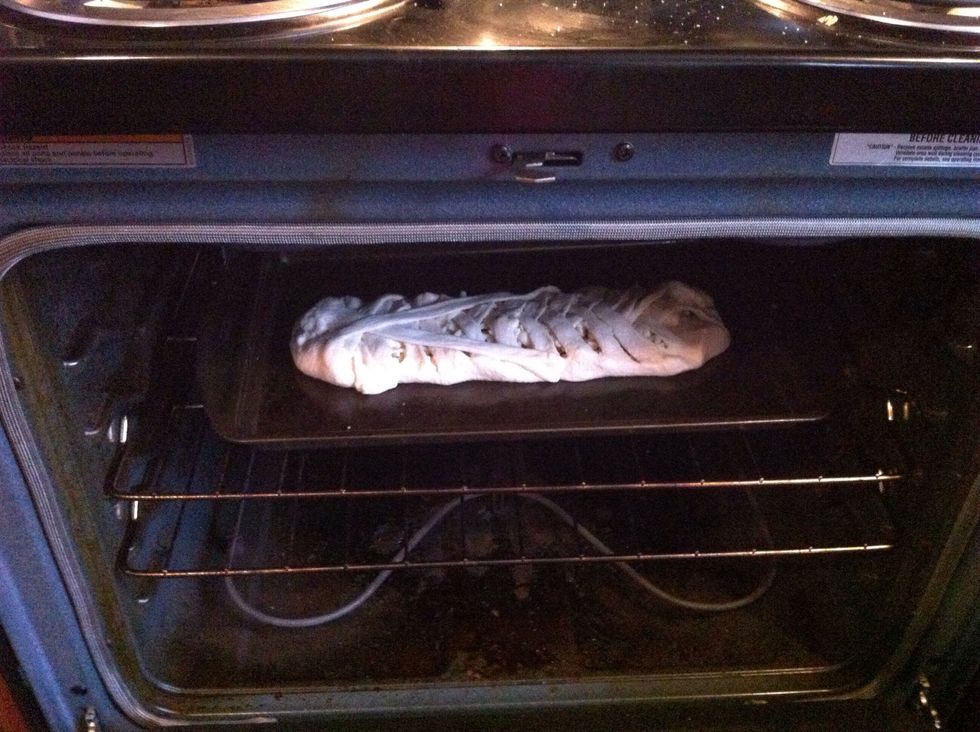 Bake in preheated oven for 15-20 minutes until golden brown all over.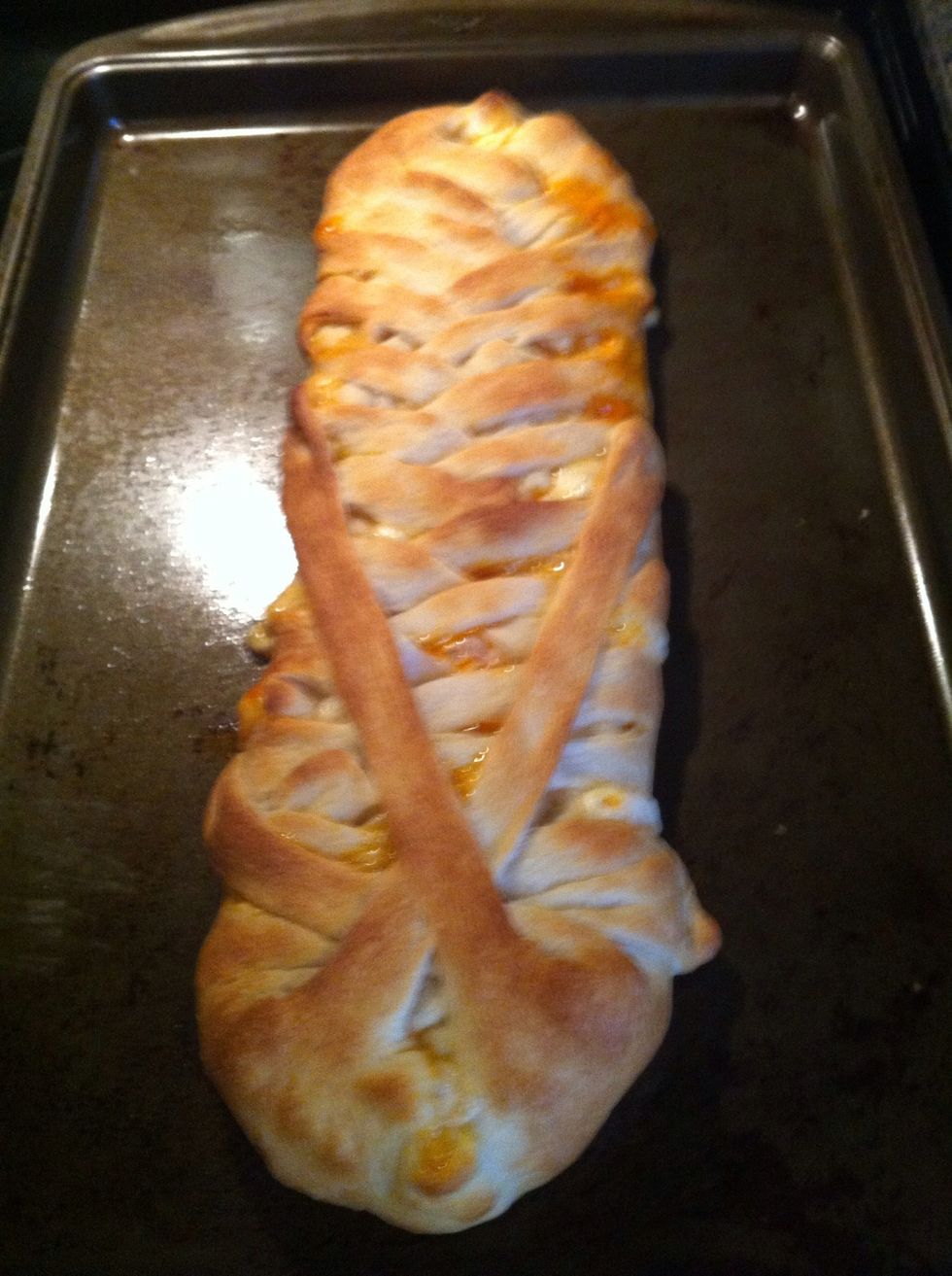 Here is mine just out of the oven :)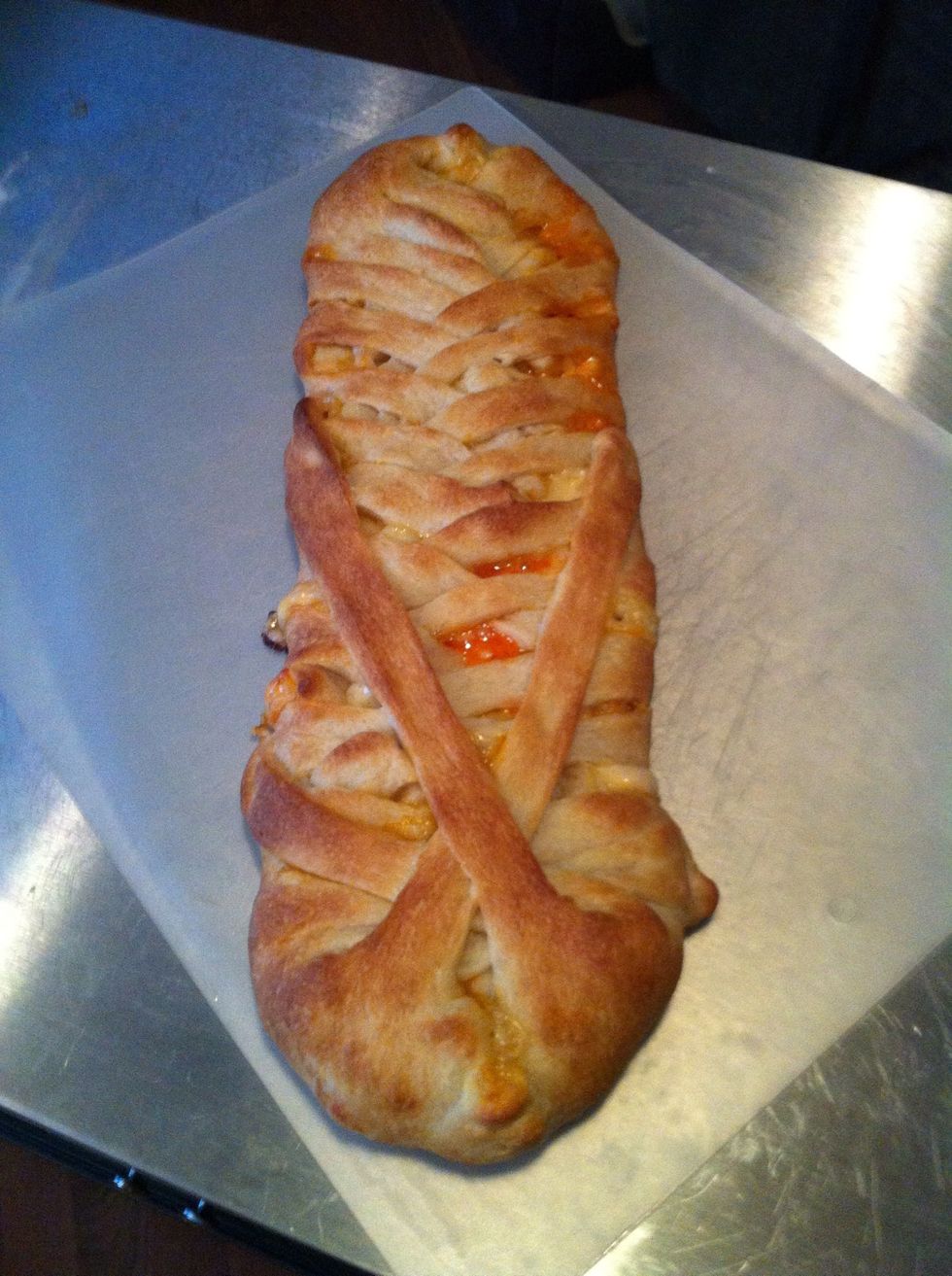 Remove to a cutting board and let rest for a few minutes before cutting.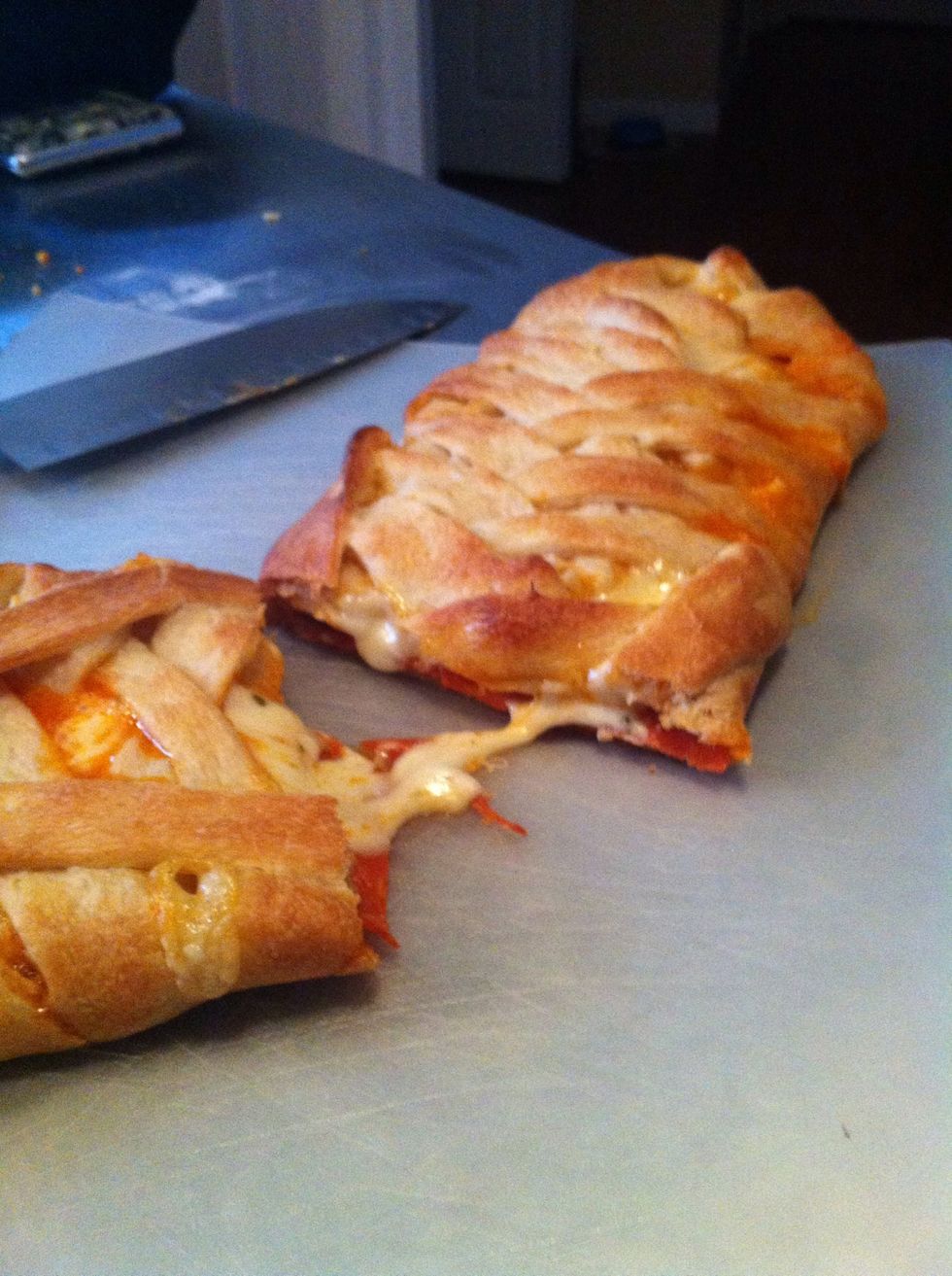 Cut open, dig in and enjoy your little piece of pizza heaven! One of these will feed 2-3 depending on how hungry you are... Enjoy!
1/2c Pizza Sauce
1.0 Pillsbury Thin Crust Pizza Dough
1.0c Shredded Mozzarella Cheese
Sliced Pepperoni
Oregano
Black Pepper
Minced Onion
Baking Pan
Scissors
Granulated Garlic