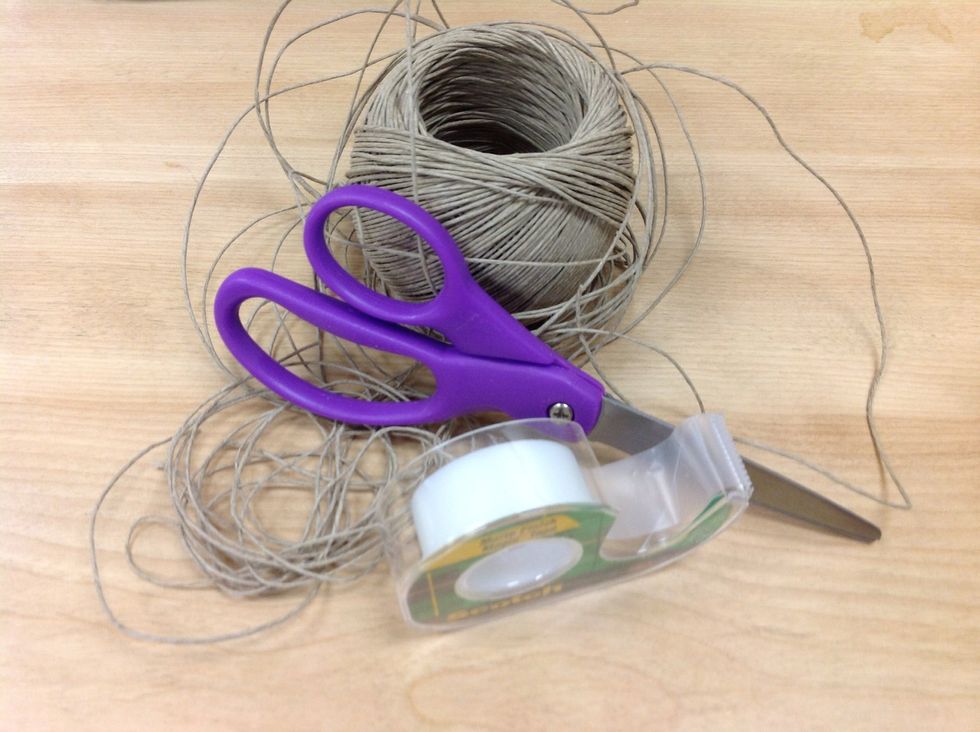 You will need : Hemp (any size in diameter), scissors, tape and beads (optional)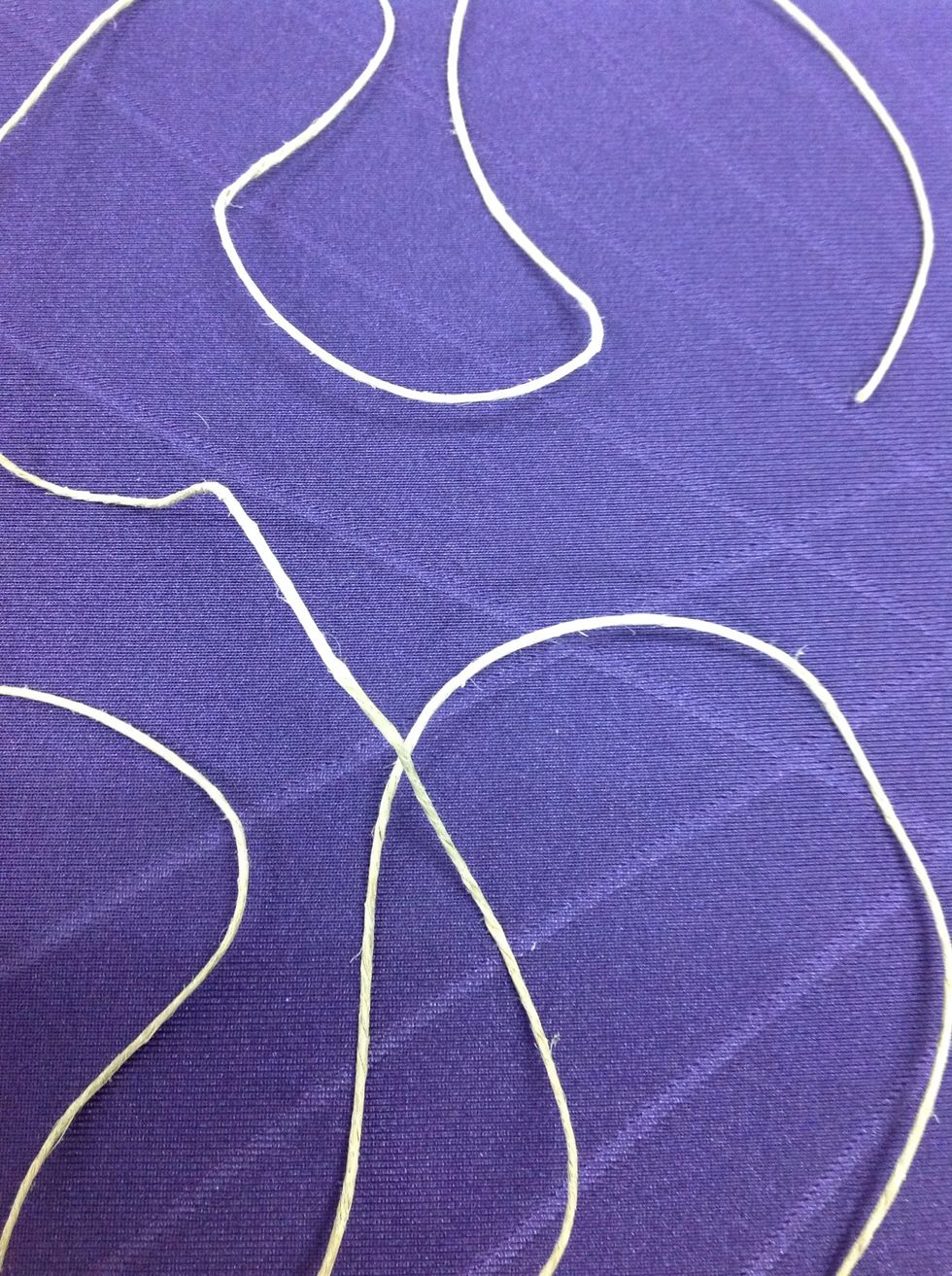 Cut yourself two pieces of hemp (arms length), same size each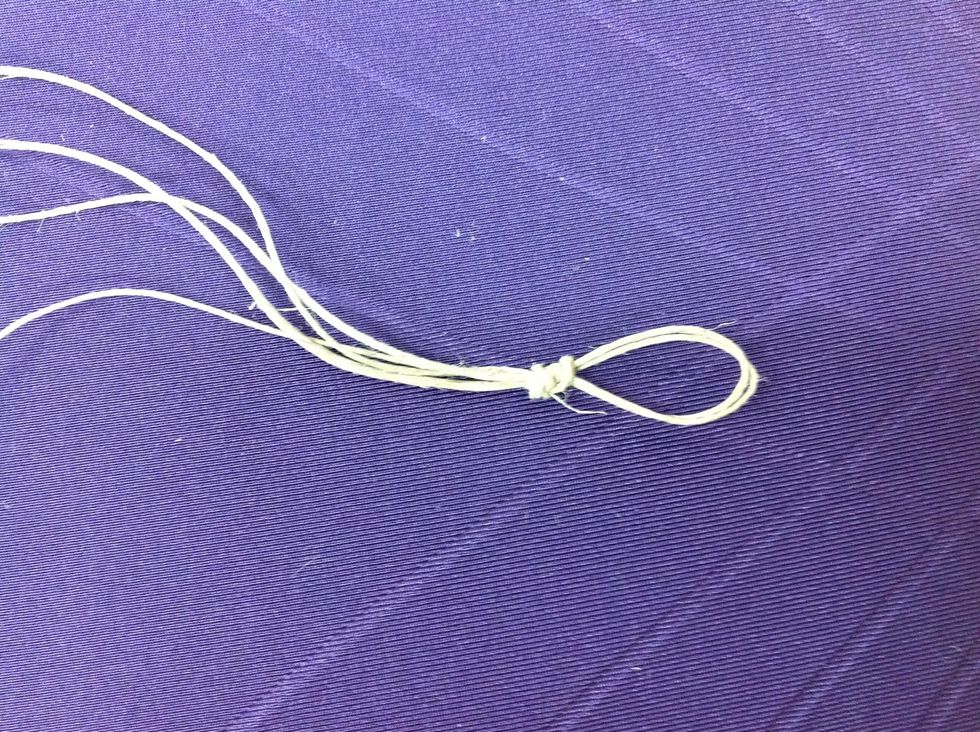 Start by folding your hemp in half (equal lengths on both sides) and tying a knot at the top (should have four separate strings now), leaving a loop at the top.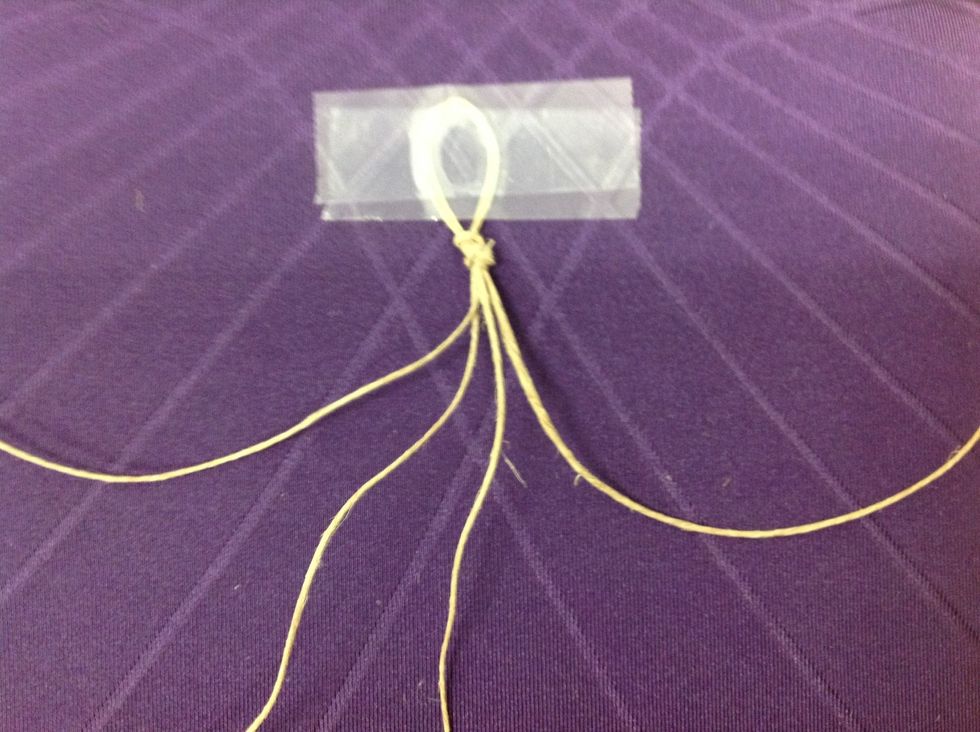 Tape the loop down, and separate your four strands.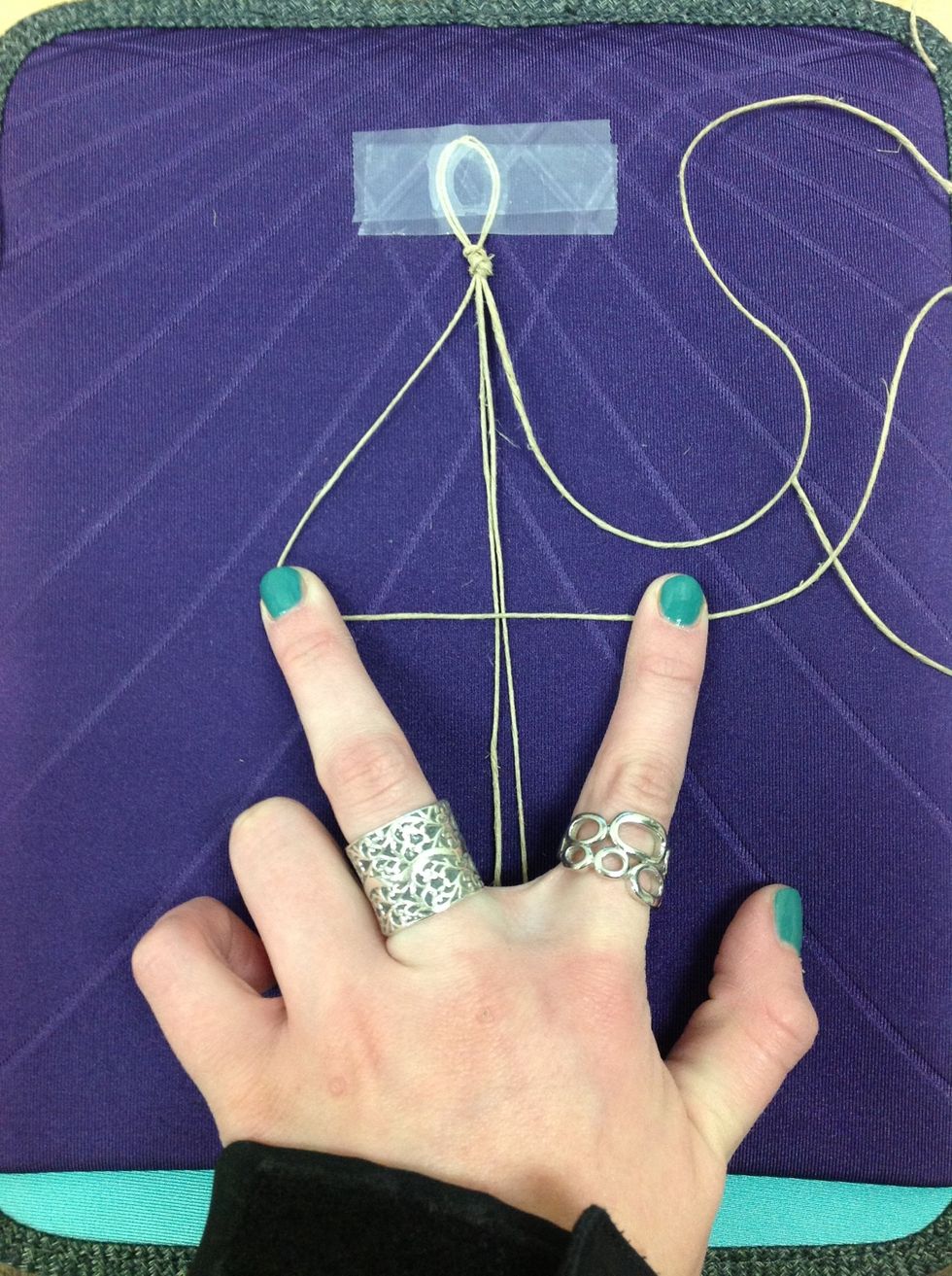 Start by making a four with the left strand ( 2 middle strands not needed, yet)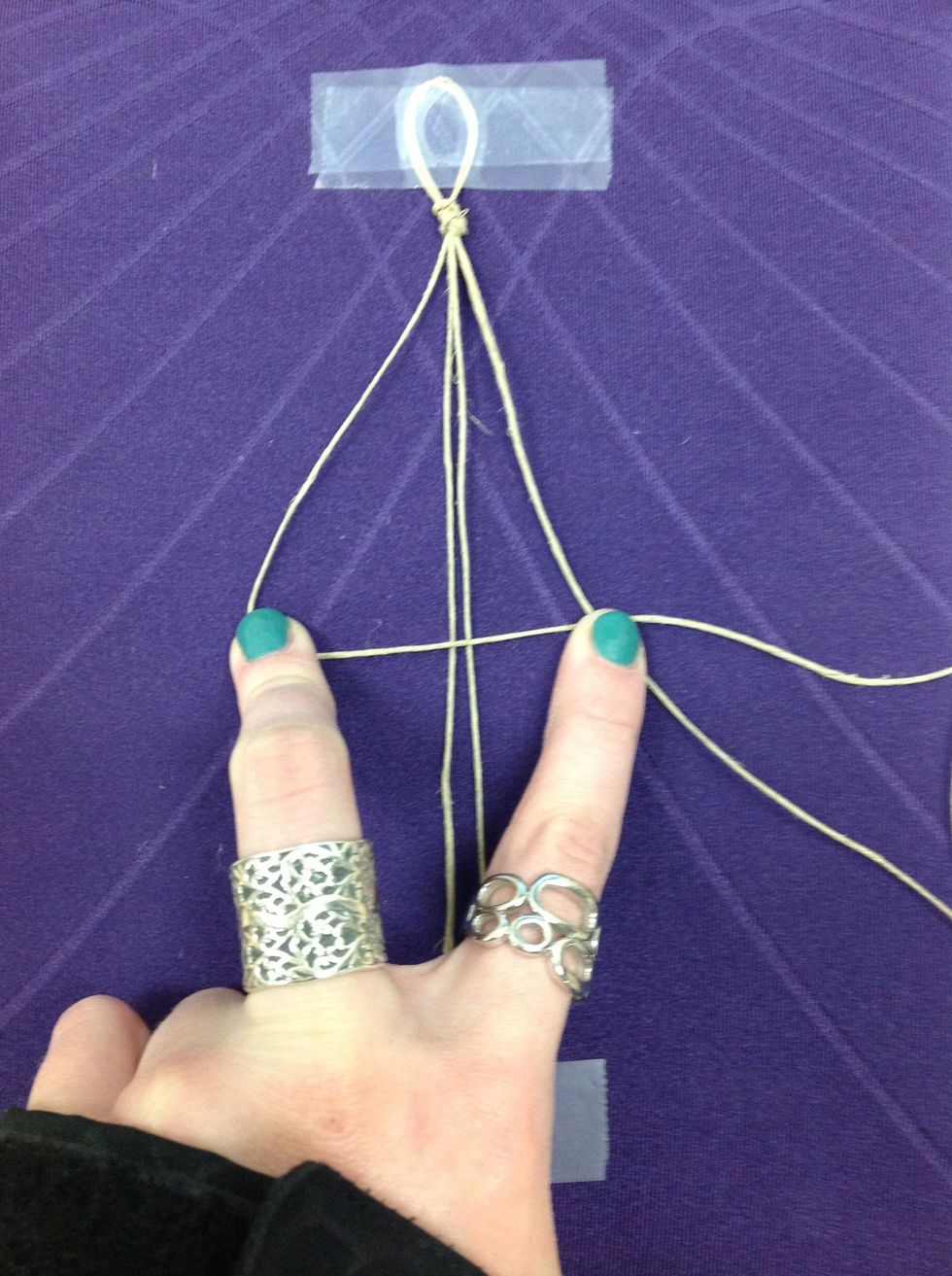 Next, put the right strand on top of the left strand that has come across to make the four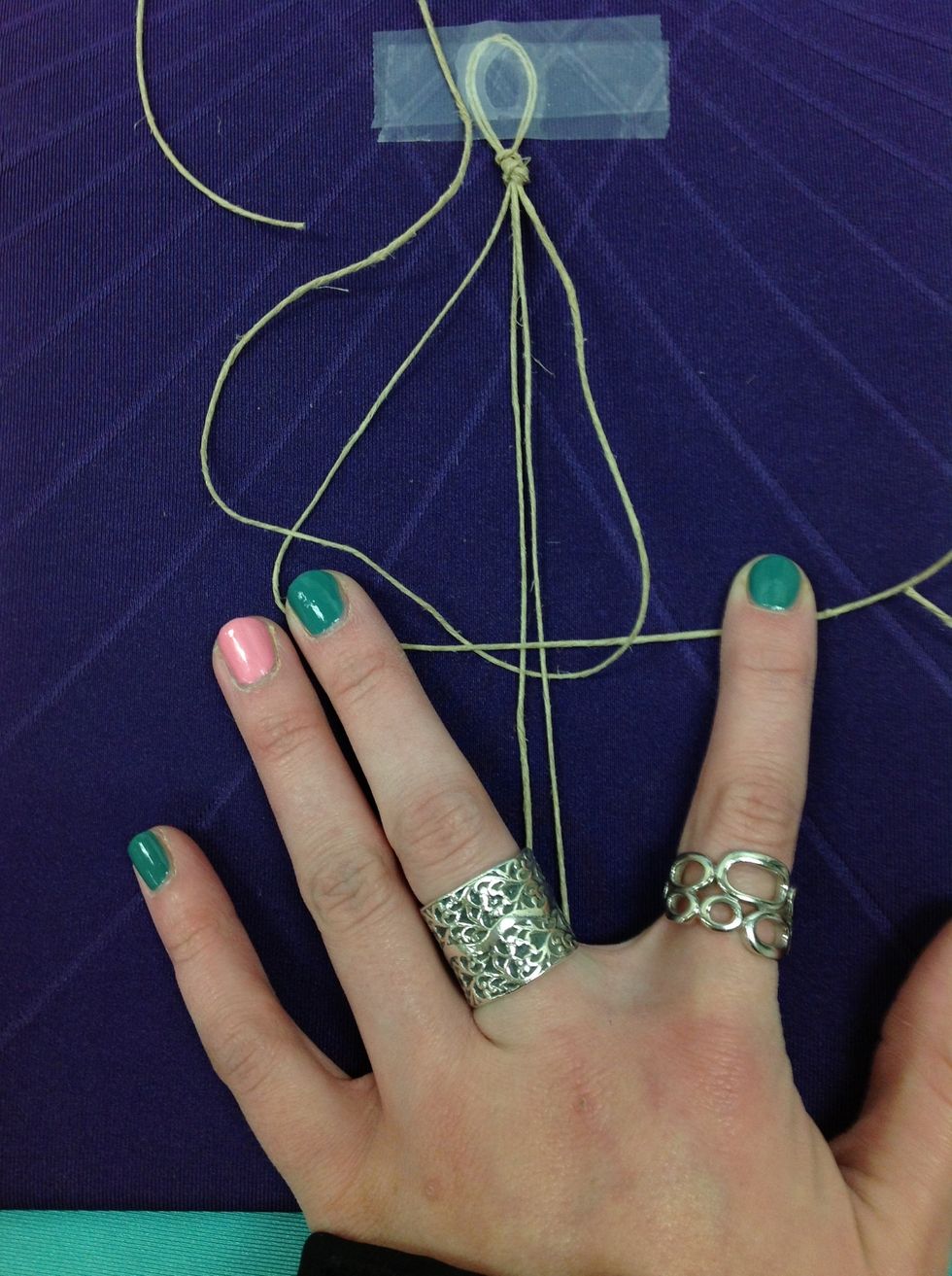 Bring the right strand underneath the middle strings, and out though the four.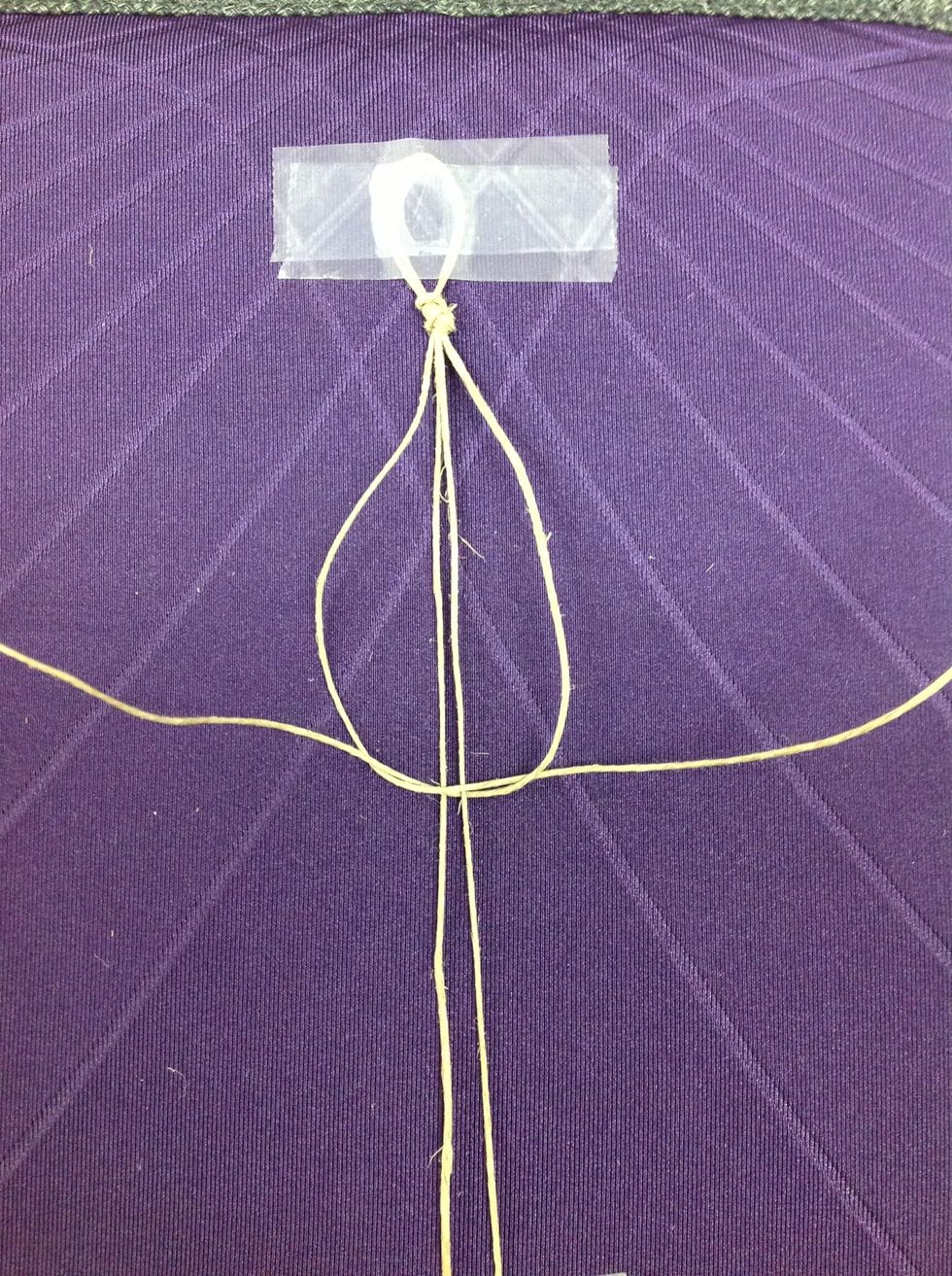 It should look like this when you're finished.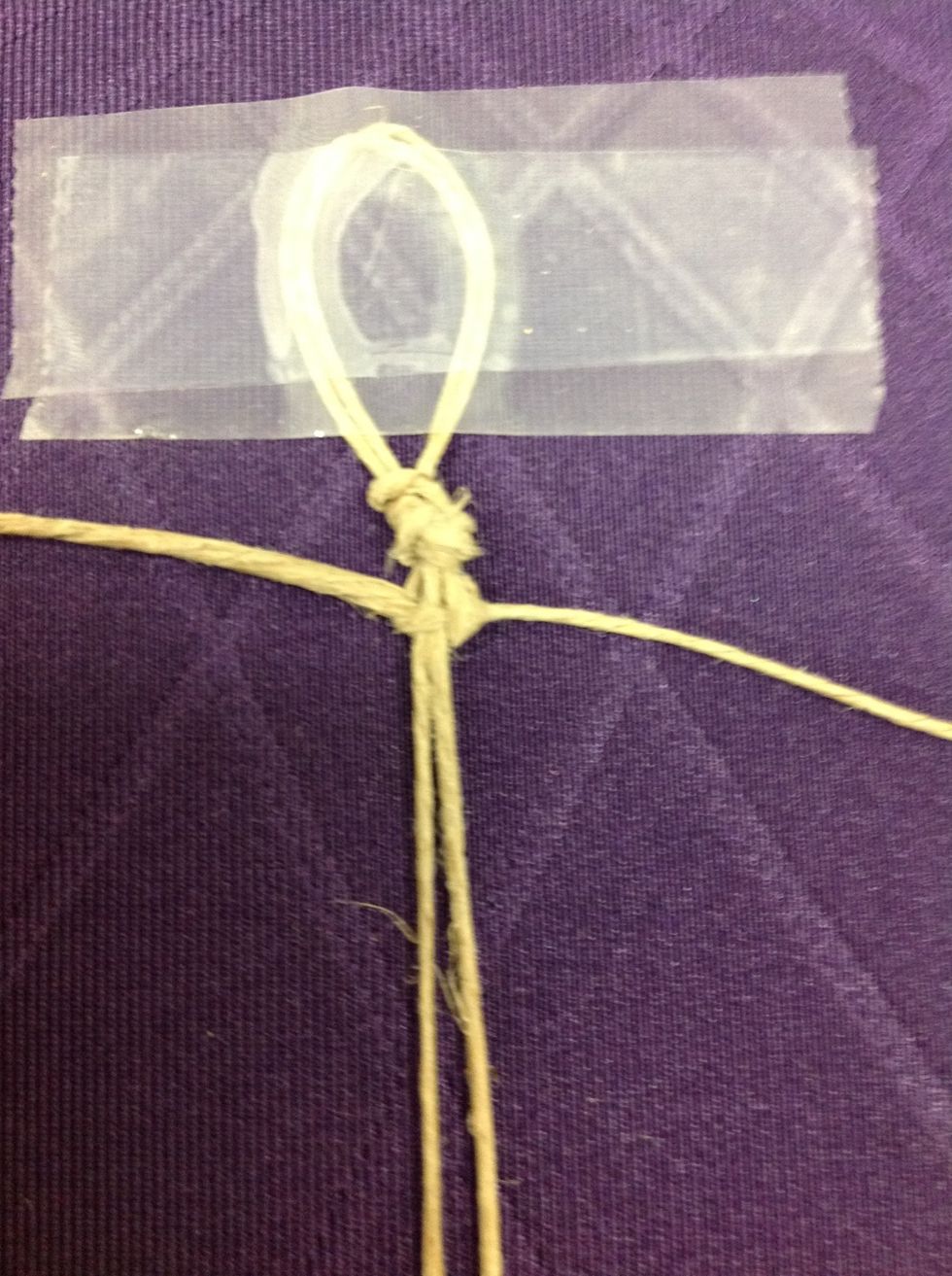 Pull the left and right strand TIGHT. It should look like this! If it does, you just learned the hardest part! Congrats!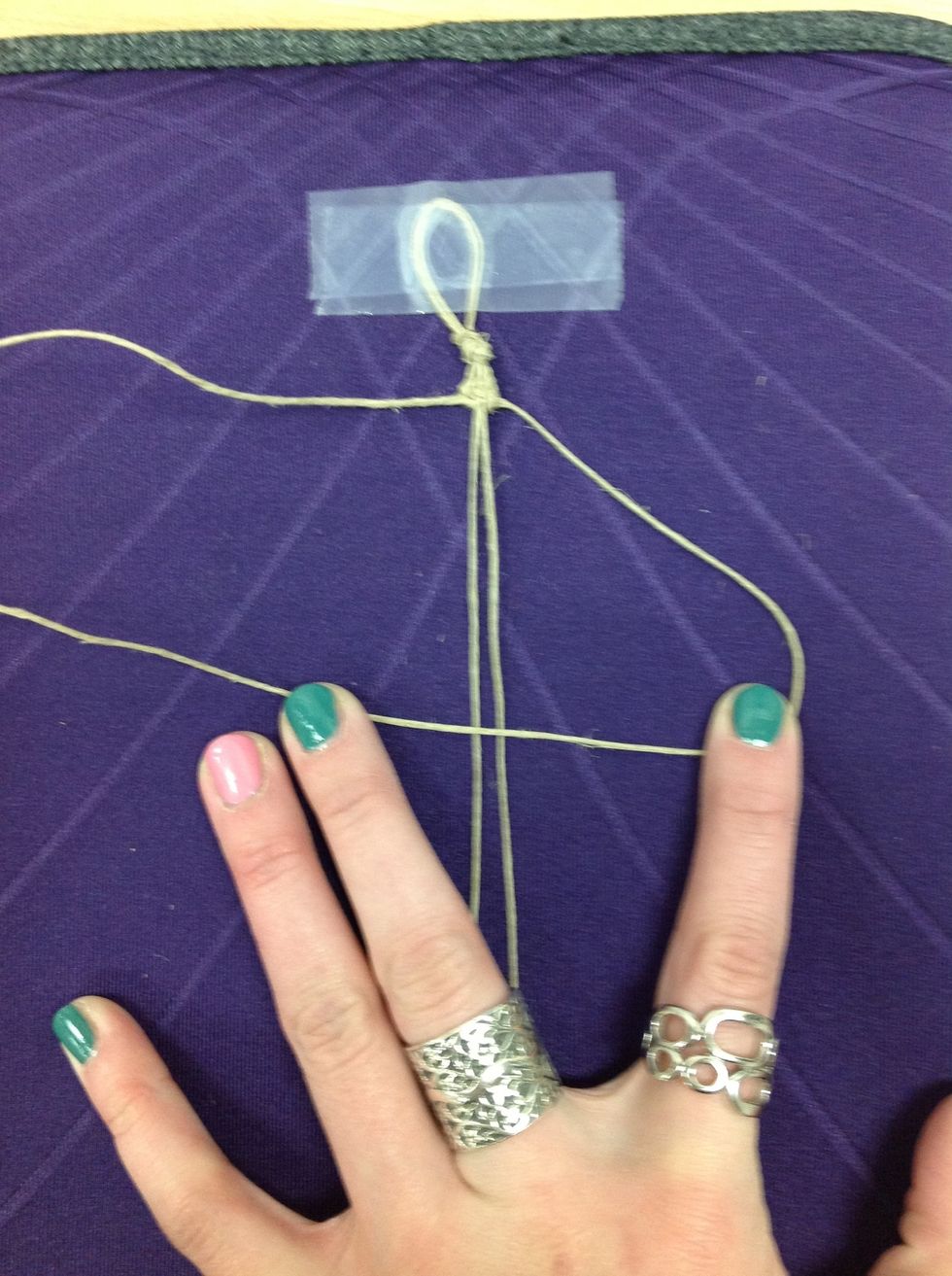 Now, you are going to do the same thing on the RIGHT side. Make a backwards 4 with the right strand.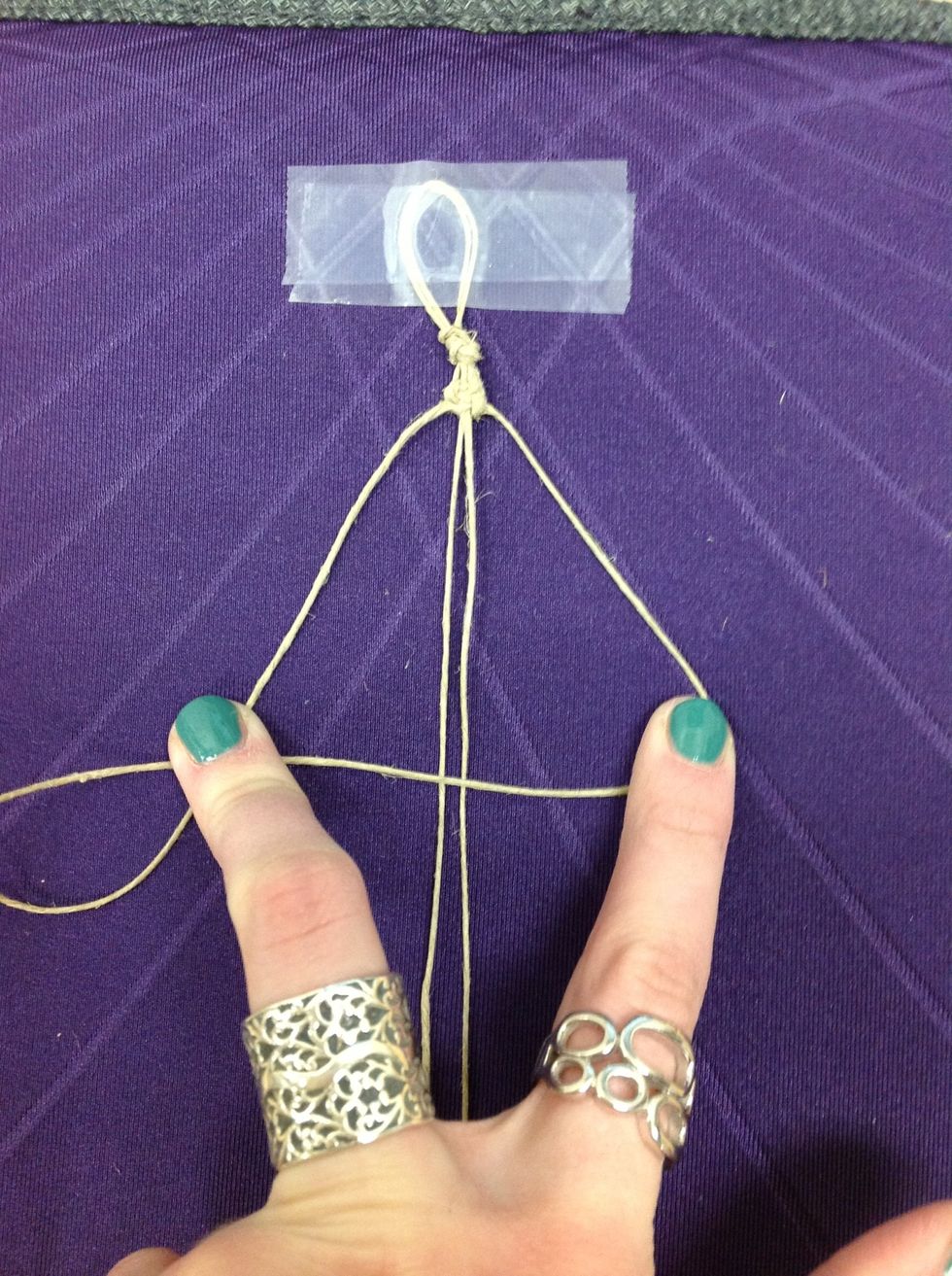 Bring the left strand over the 4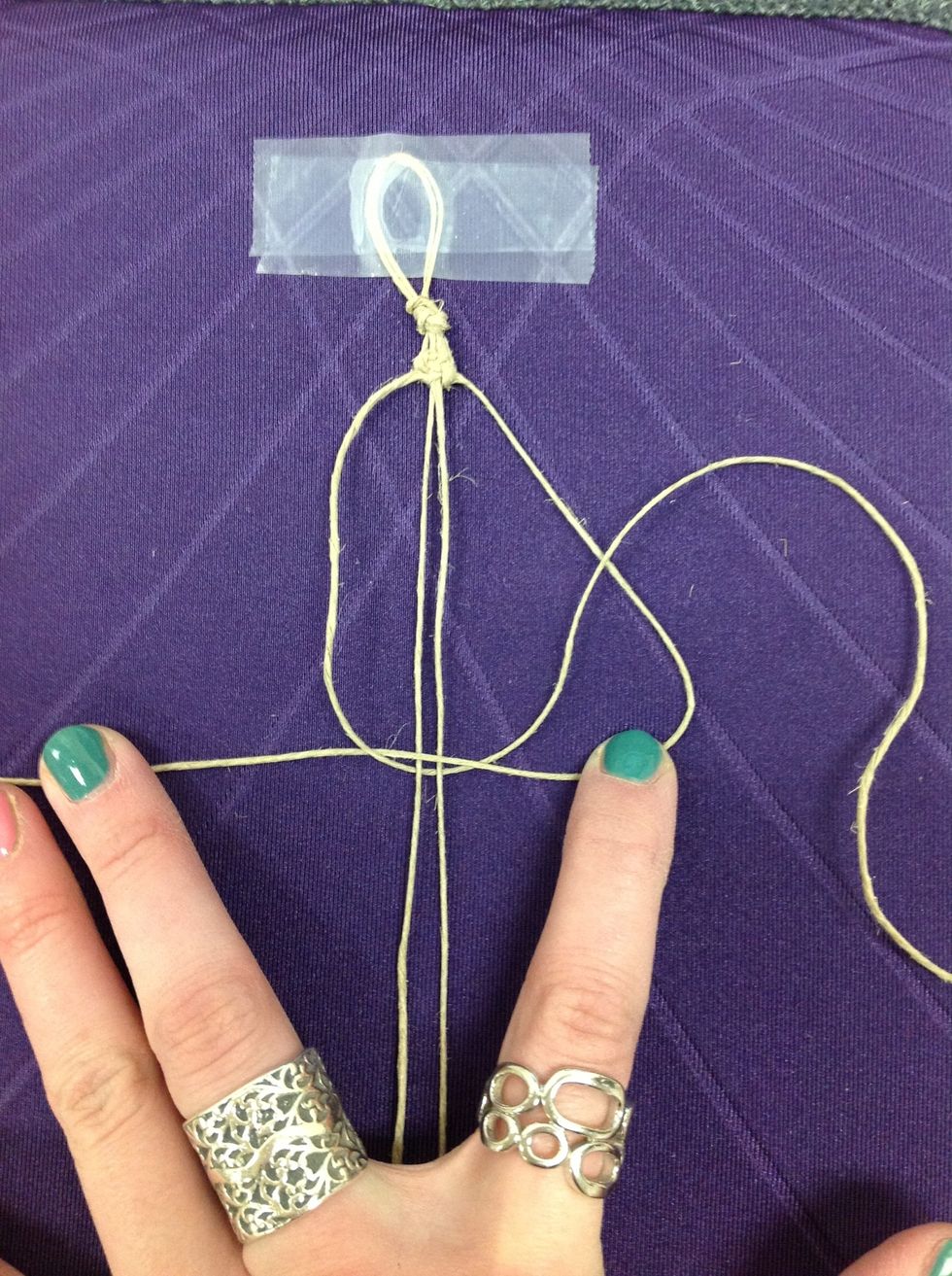 After bringing it over (on top of) the 4, go under the middle strands and put back through the 4 (just like before)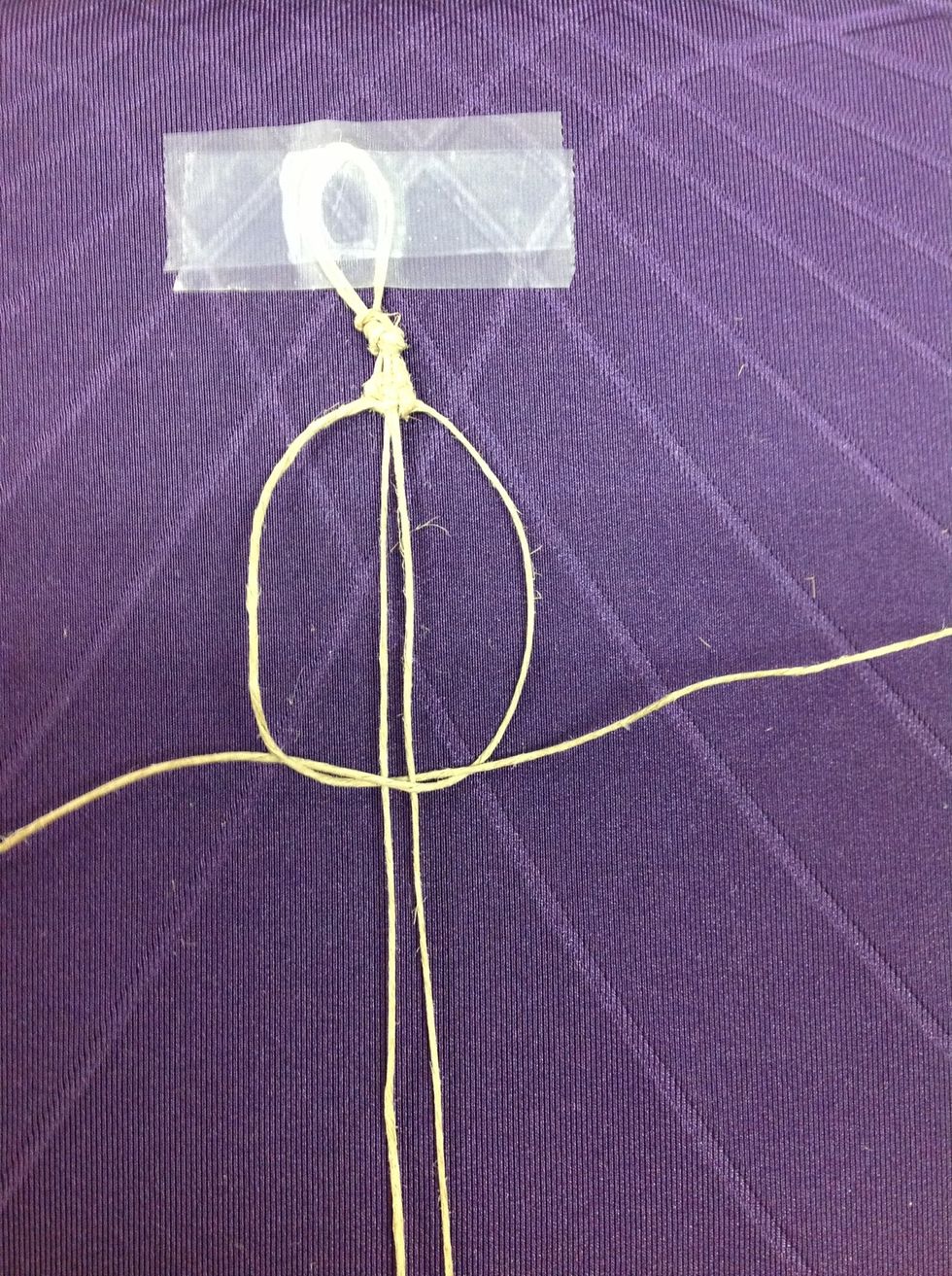 It should look like this!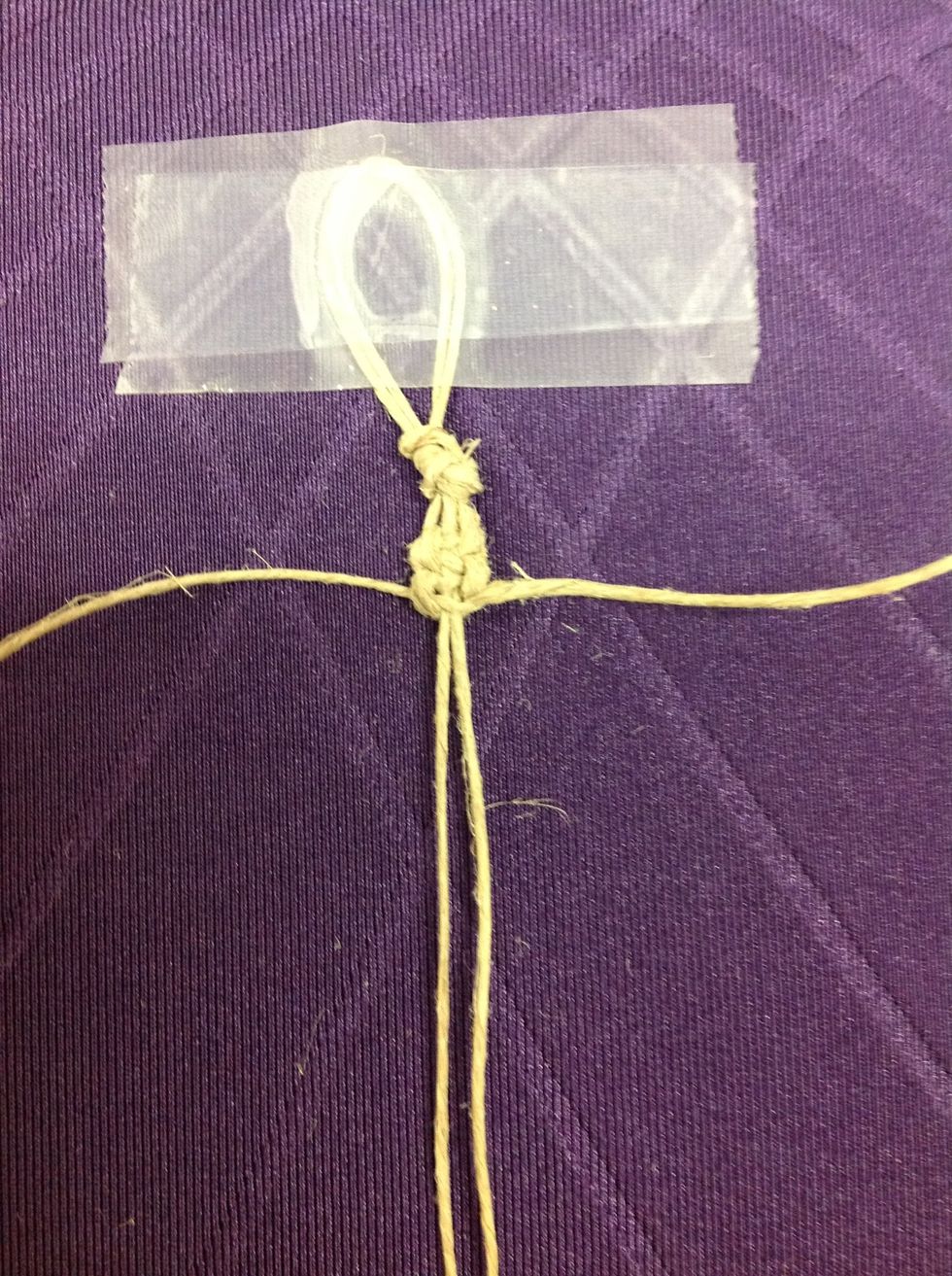 Pull tight. After doing the second step, you just keep switching sides. Left, right, left, right and so on..
If you want to add beads, you put the bead on the middle two strands, do the technique you just learned and it should be on the bracelet!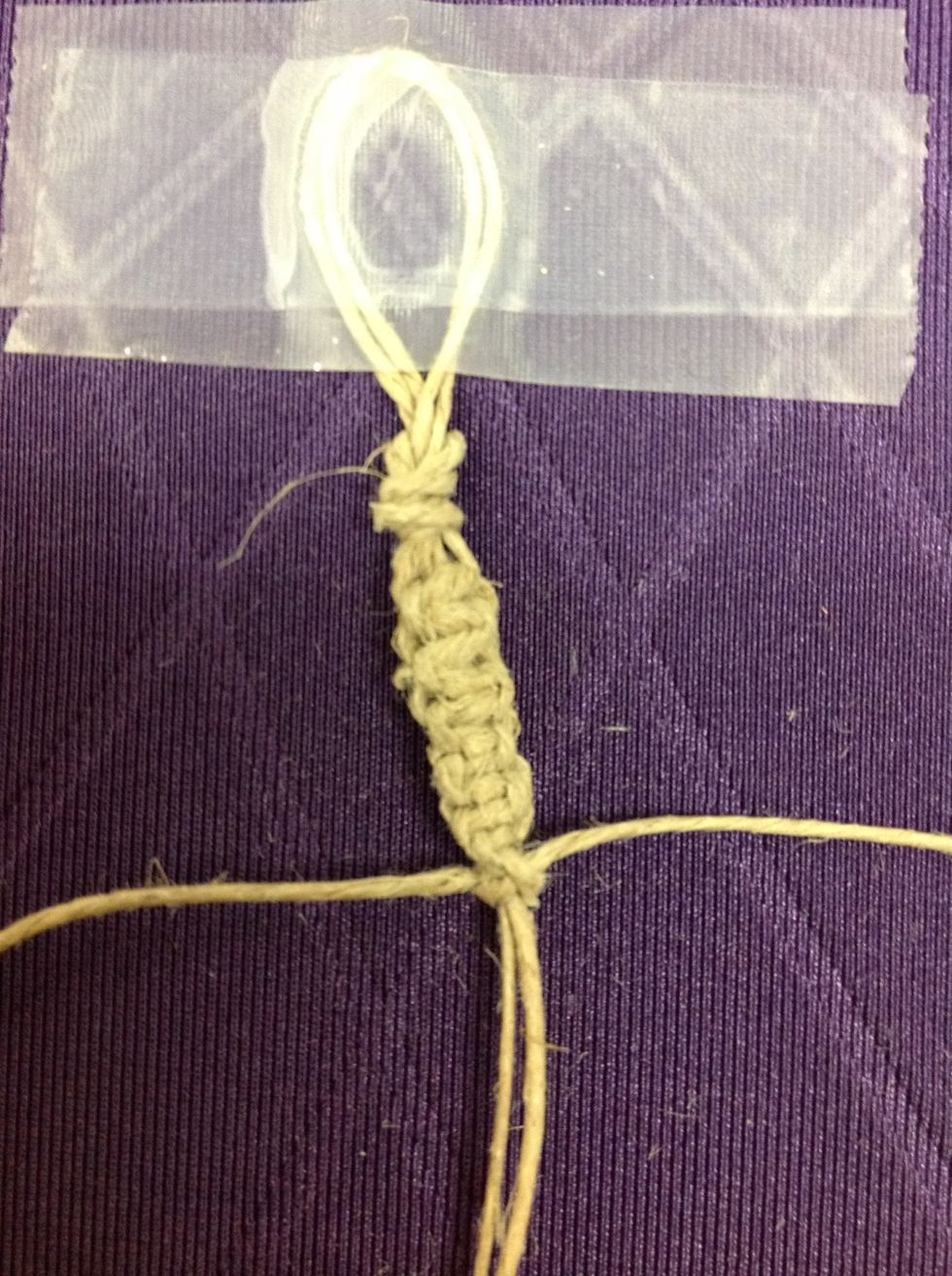 After a while this is what it should look like!
The creator of this guide has not included tools