Cut base card stock at 5 x 11 3/4 inches
Score on long side at 2 3/4, 5 1/2, 8 1/4 and 11 inches. Score on short side at 2 1/4 inches.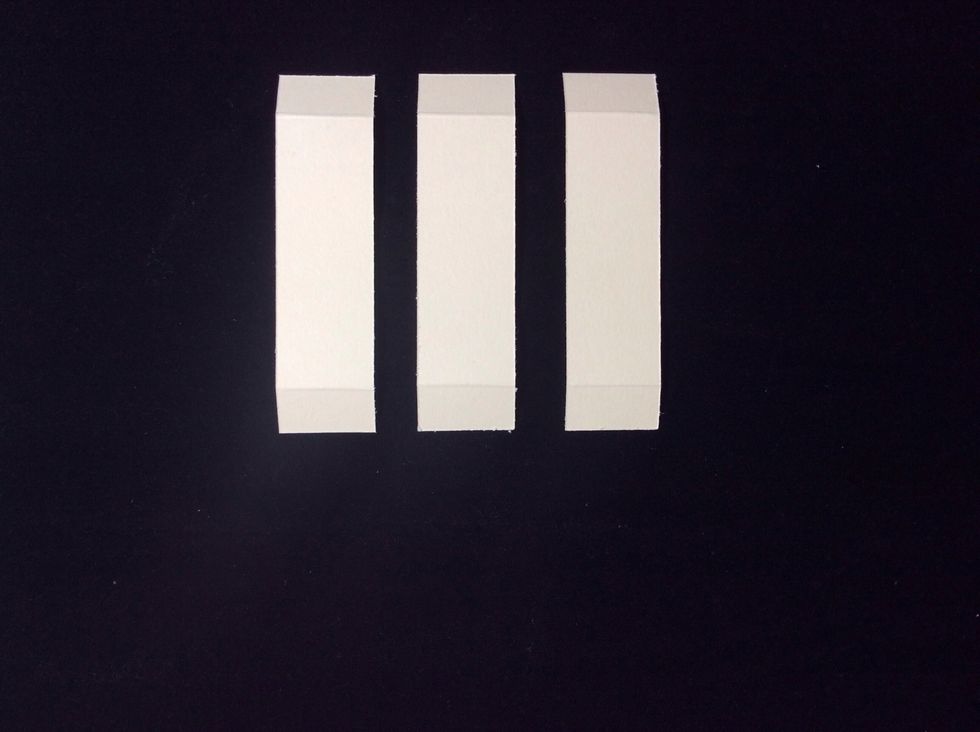 Cut 3 card stock support strips at 1x 3 3/4 inches. Then score at 1/2 an inch from each end on all 3.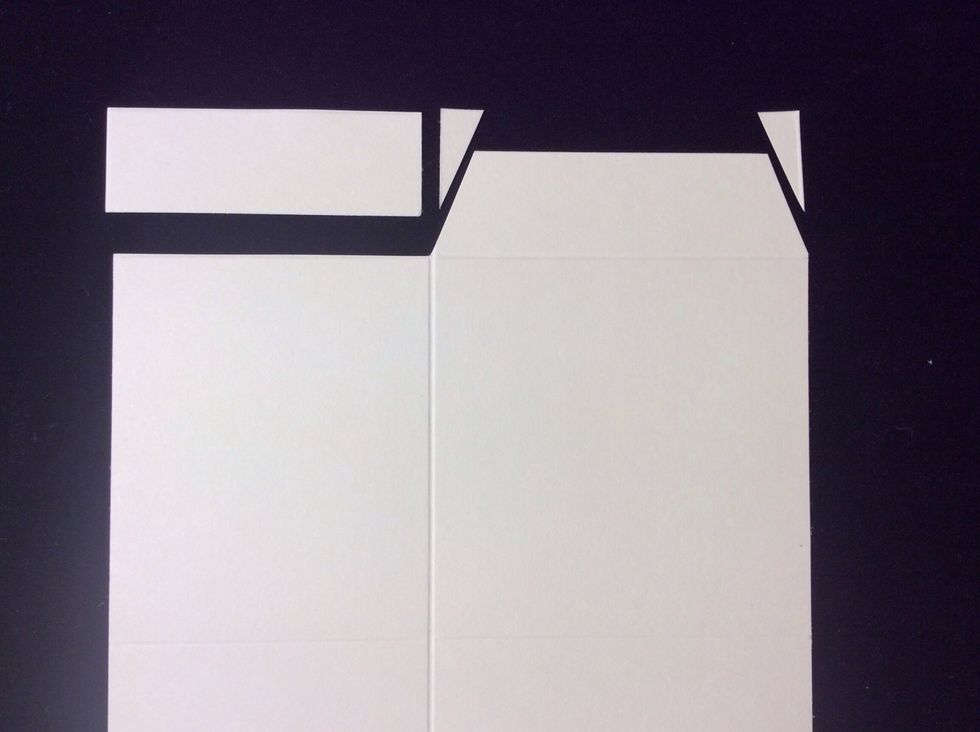 On card base card stock cut a tab on the 3/4 inch section as pictured.
Fold all score lines on base card and support strips. Fold in both directions and burnish with bone folder.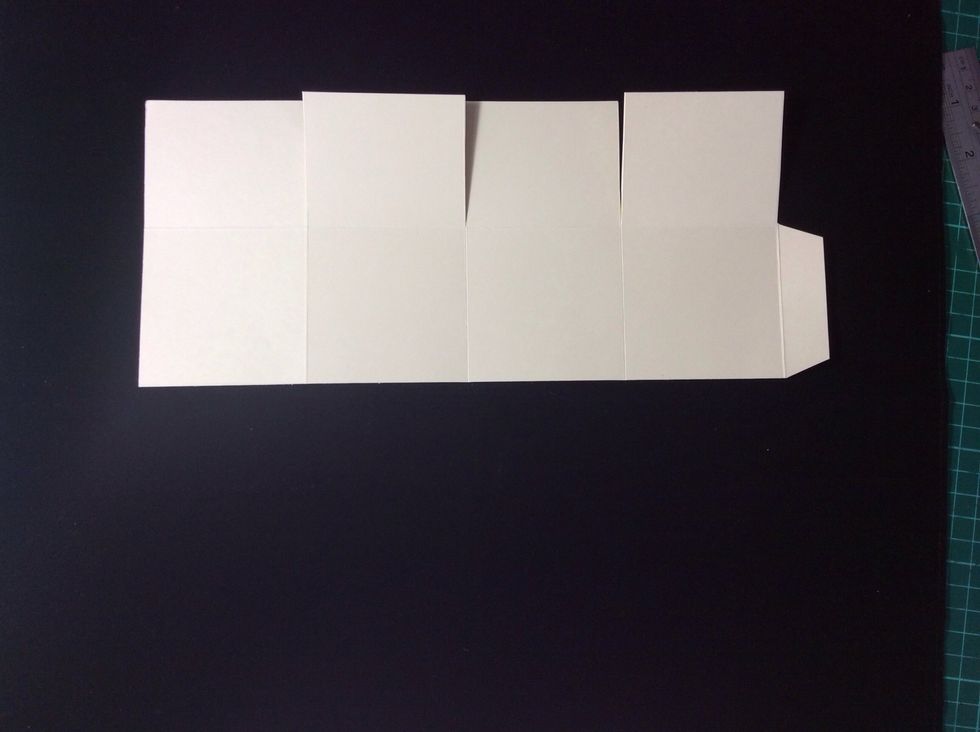 On long side cut down score lines it centre score line. Ensure you cut on the 2 1/4 inch side of the centre line.
Corner round the four flaps created In the previous step.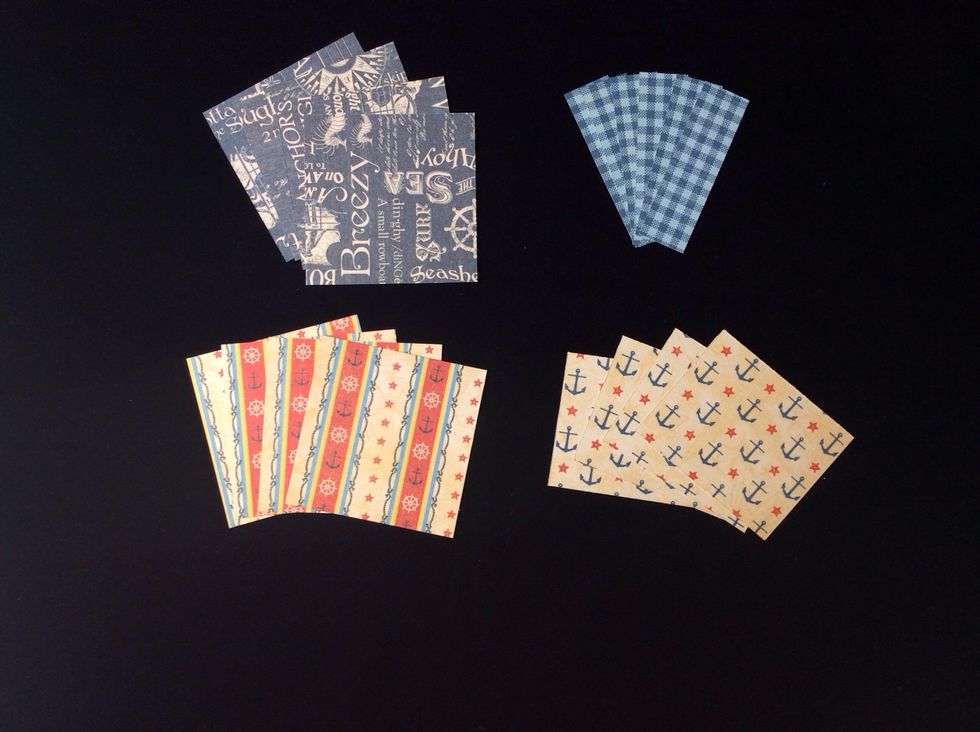 Cut mats from papers at - external mats : 2 1/2 x 2 1/2 and 2 1/2 x 2 inches ( 4 each ) Internal mats : 2 1/2 x 2 1/2 inches ( 4 of these ) and support strip mats : 3/4 x 2 1/2 inches ( 6 of these ).
Adhere all mats into position except the internal mats. Chose configuration as desired.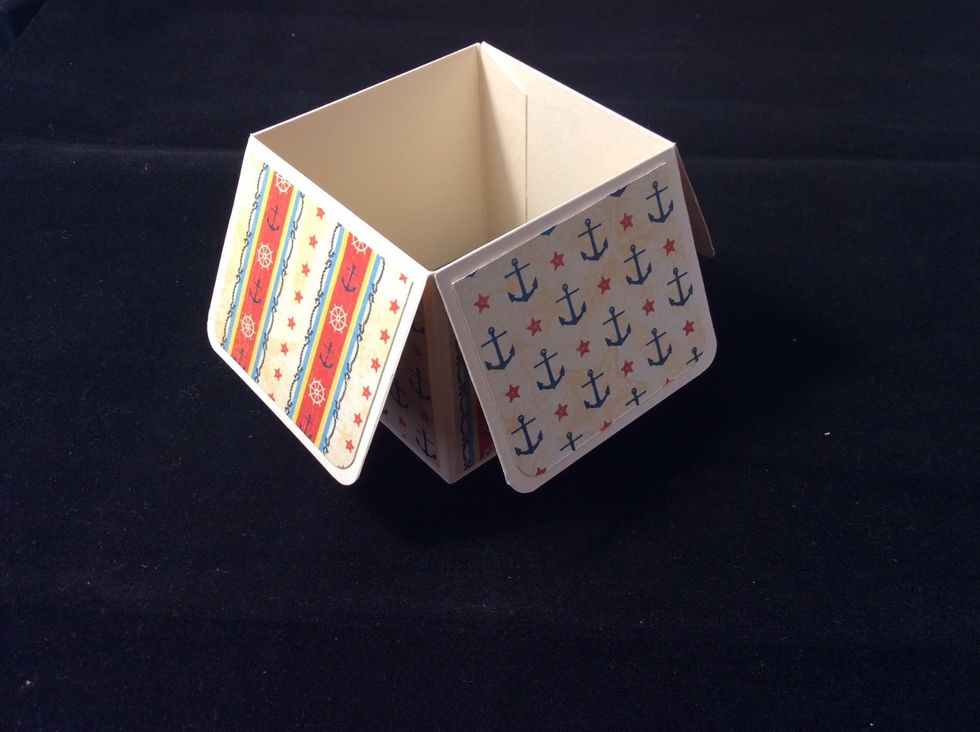 Glue created tab into position to form box shape. Use glue as this allows it to be slid into correct alignment.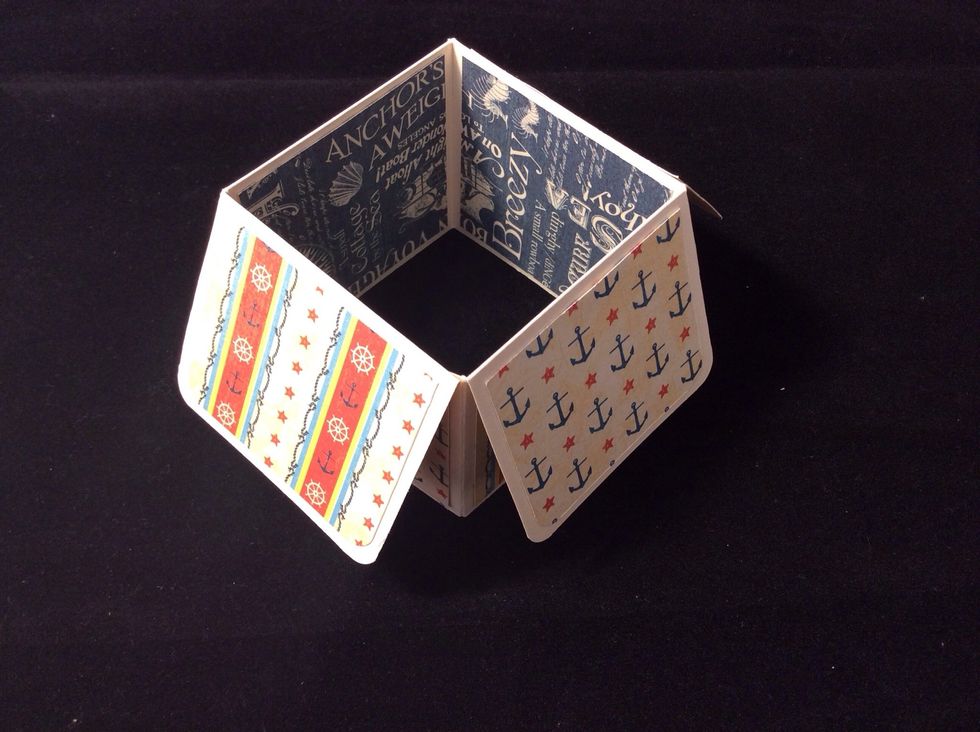 Adhere internal mats into position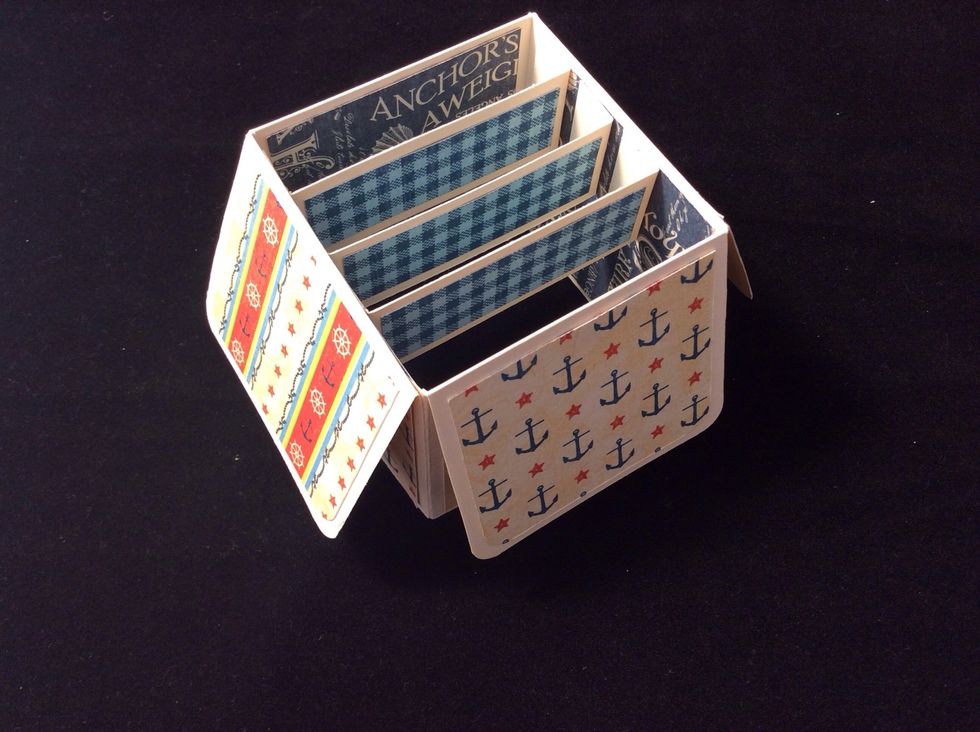 Glue in support strips into inside of box. Ensure they are evenly spaced. Apply glue to the flaps on each end of the three strips.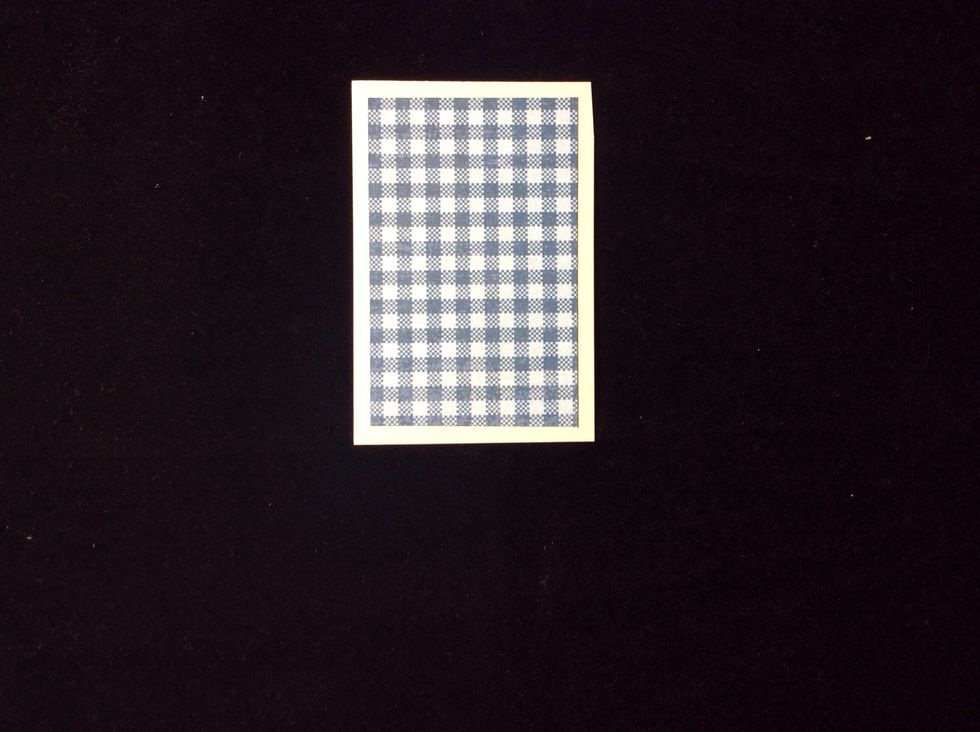 Cut a card stock mat 3 x 2 inches and paper mat 2 3/4 x 1 3/4 inches adhere together.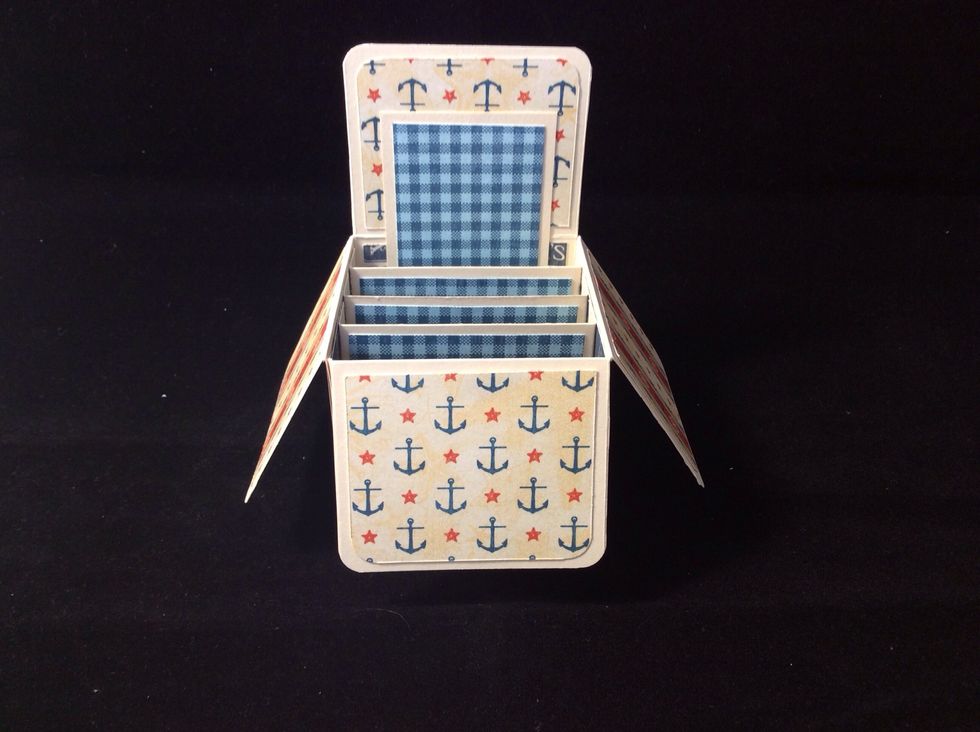 Adhere pervious step mats to the back of the card to make back flap sit up right as pictured.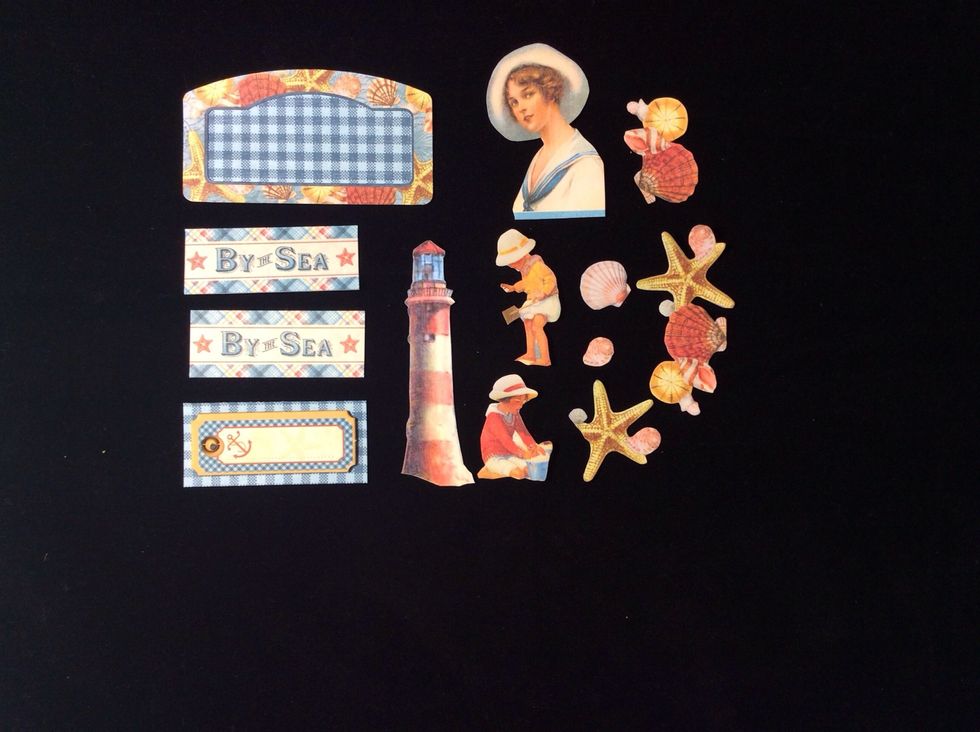 Cut and prepare your chosen images to embellish your base card from the patterned papers.
Adhere your embellishments in the configuration you desire to the support strips. I use glue and foam squares for this process.
Your embellishments should be adhered to the support strips and give a dimensional effect. You can add a bakers twine bow if you desire. Your box place card is now complete.
Cream cardstock
Graphic 45 by the sea 8 x 8 paper pad
Graphic 45 by the sea 12 x 12 paper pad
Graphic 45 by the sea card stock stickers
Graphic 45 by the sea chipboard 1
Glue
Double suited tape
Corner rounder
Foam adhesive squares
Score board or tool
Bone folder
Scissors
Paper trimmer