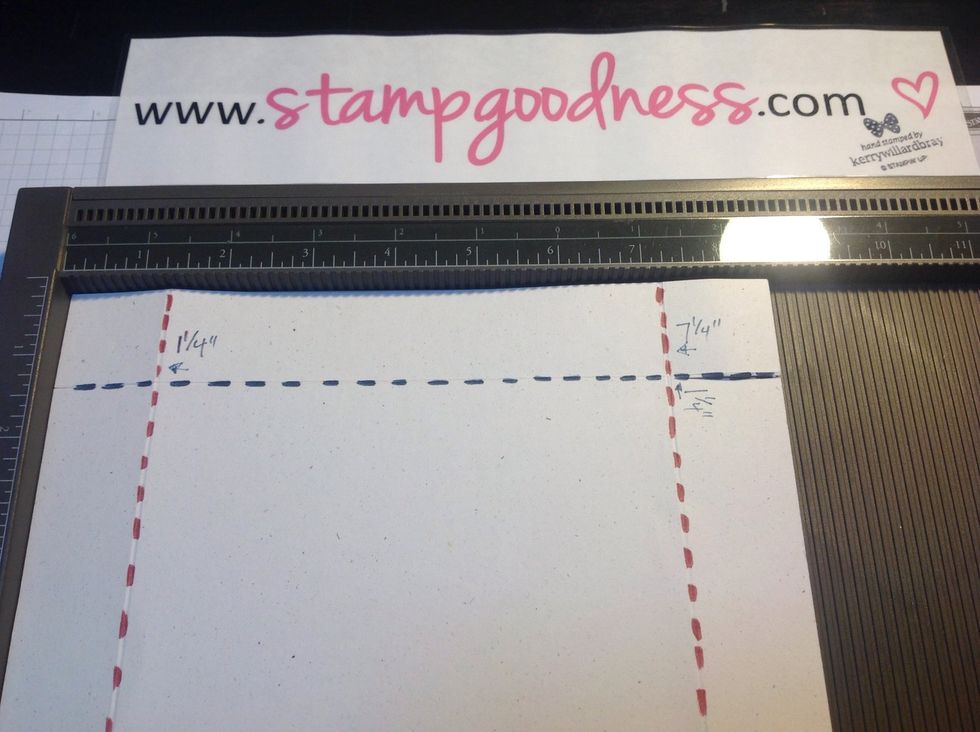 Hold vertically on scoring tool and score at 1-1/4" and 7-1/4"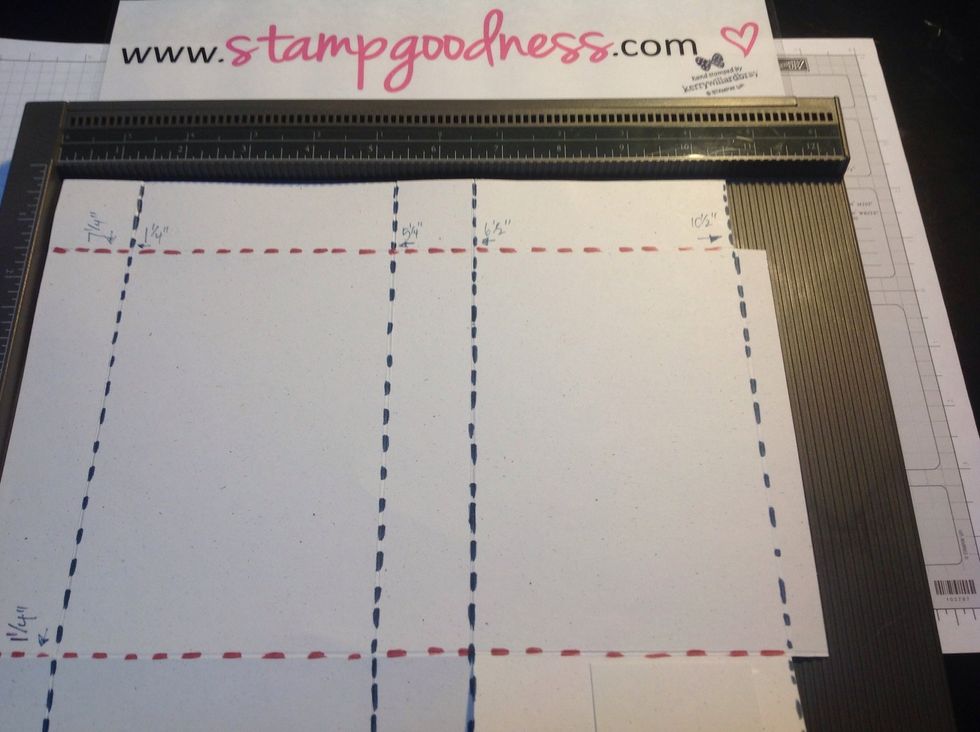 Turn horizontally and score at 1-1/4", 5-1/4", 6-1/2", and 10-1/2"
Cut out the little rectangles at the top and bottom right corners.
Hold card stock horizontally and cut up the vertical score lines to the opposing score line. Turn paper around and repeat.
Fold along all score lines.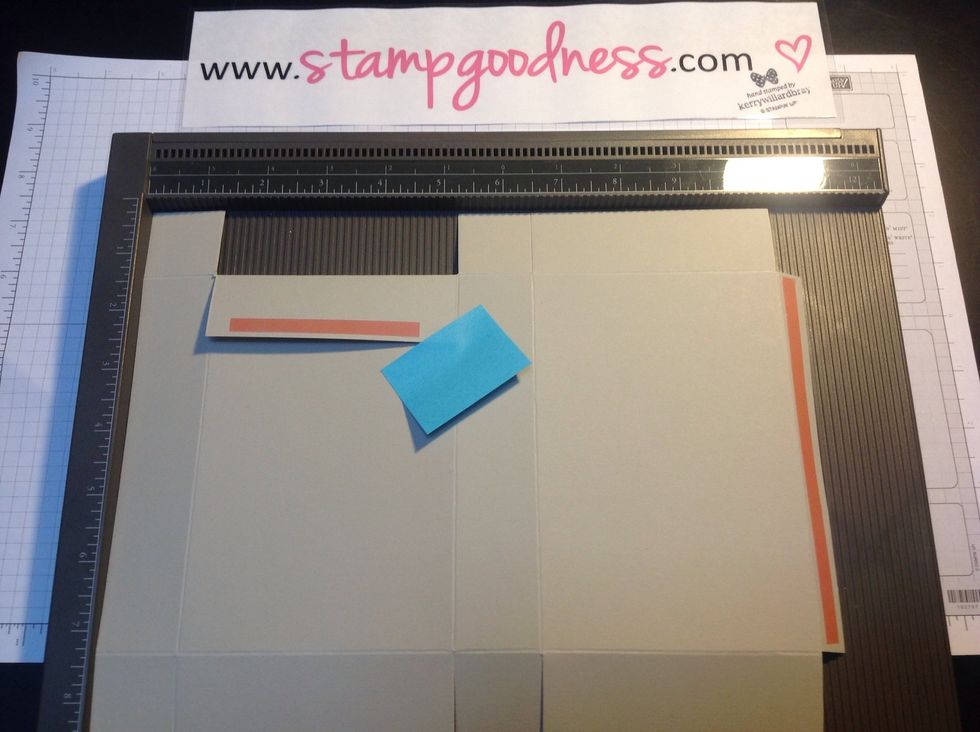 Add Sticky Strip or other strong adhesive to the thin piece of card stock along the side.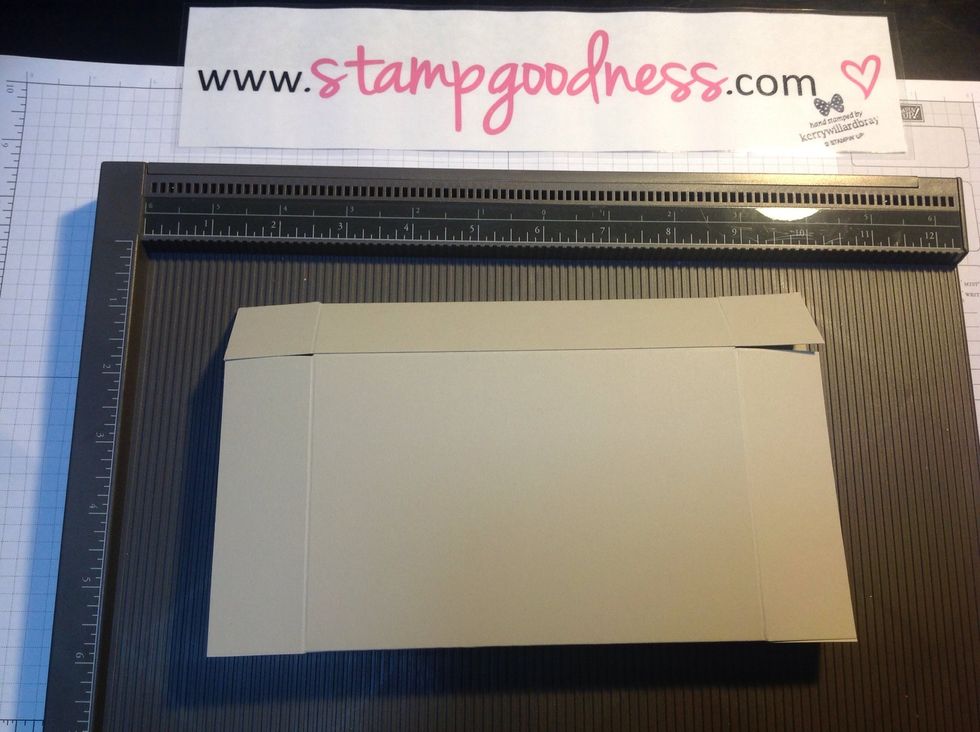 Fold box sides together and adhere.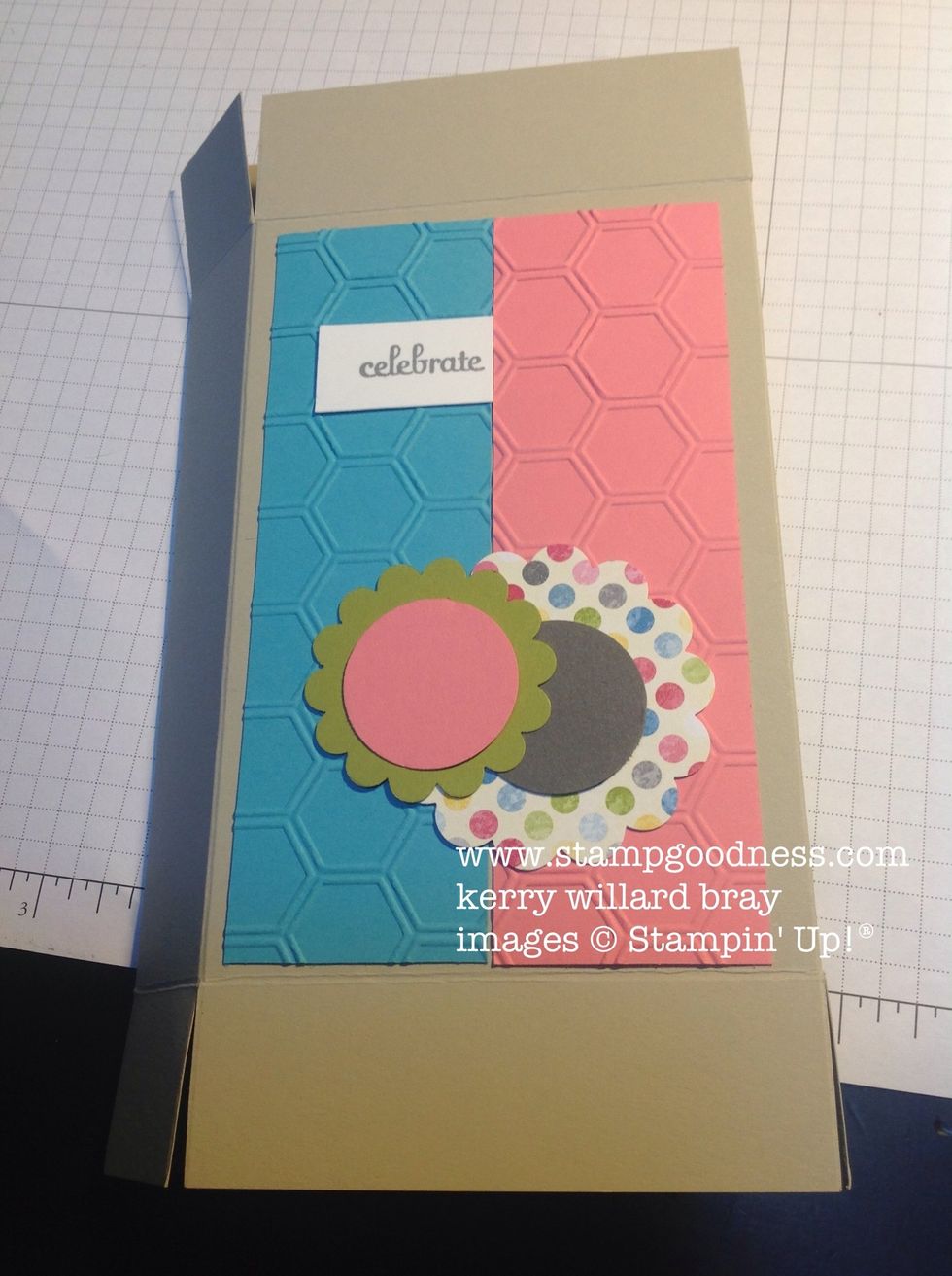 Decorate box as you would like before sealing either the bottom or top.
Consider adding ribbon around box & tying at the top; use Sticky Strip or Glue Dots on the bottom and side to help hold ribbon place. Using ribbon will allow recipient to open and re-close box.
For more paper crafting inspiration, please visit my blog, www.stampgoodness.com.
All supplies used for this project are from Stampin' Up! and all stamp images from Stampin' Up! are copyrighted.
1.0 Sheet of 8-1/2" x 11" card stock
Simply Scored Scoring tool
Sticky strip or other strong adhesive
Kerry Willard Bray
I love creating with paper and sharing this passion with others. Want a creative outlet? Seasoned paper crafter? Follow along for ideas and inspiration!