This will be a step to step guide on how to make a card stock box
2761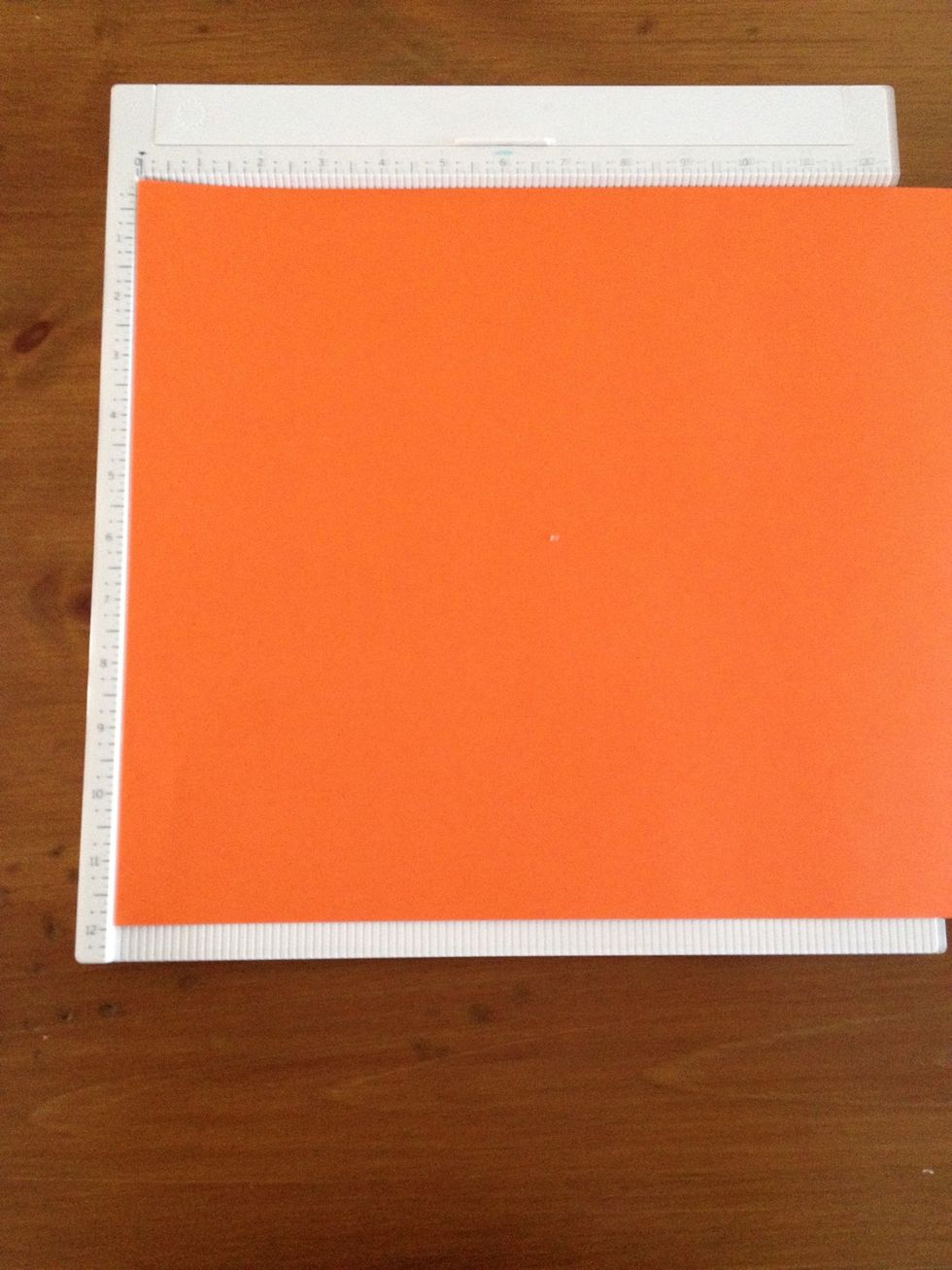 Place current stock on the scoreboard measure 8" x 8" and score. Use those score marks to cut out the square of card stock.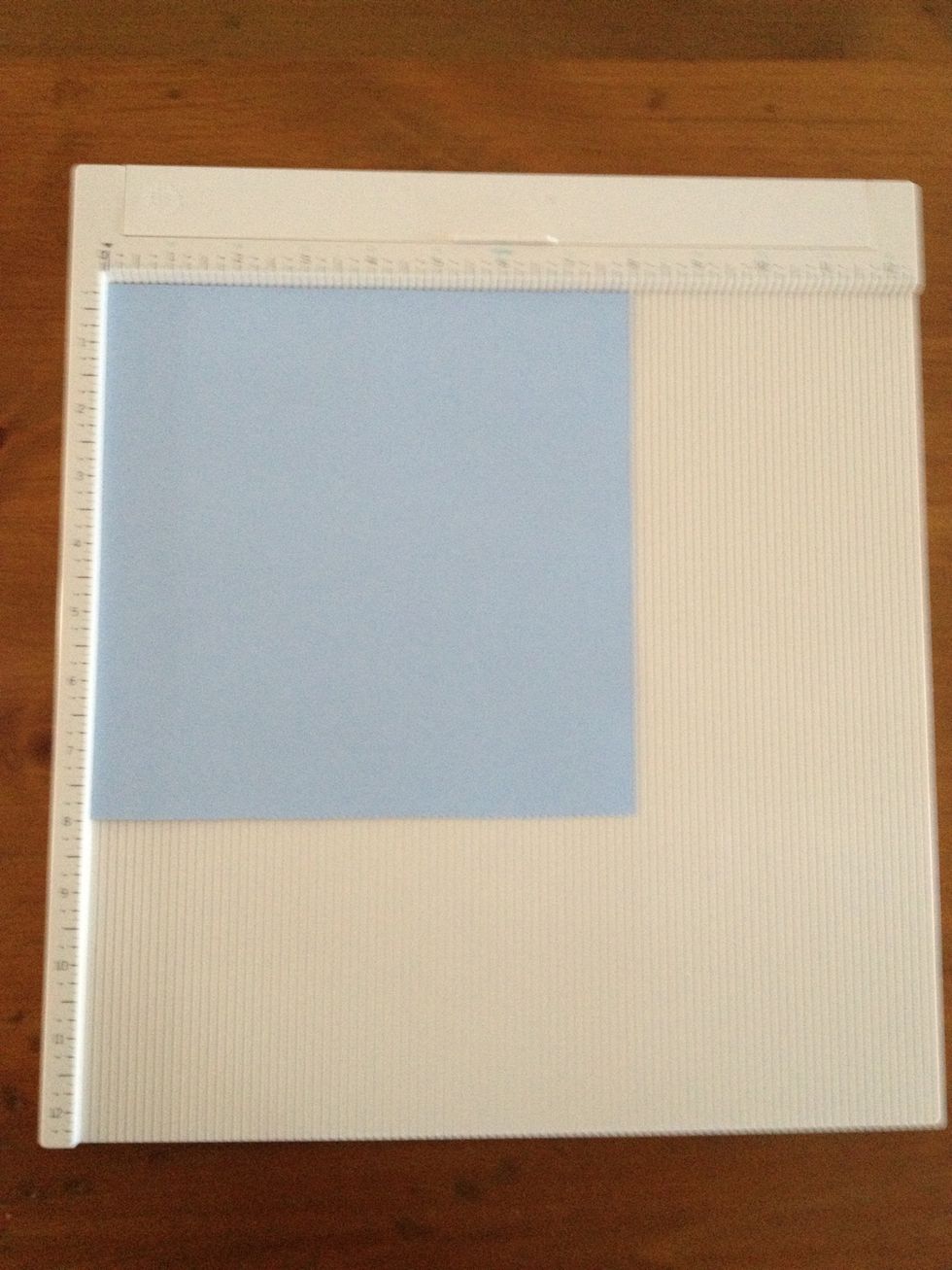 Place 8 x 8 card stock on scoreboard making sure that Both the side and the top are right against the edges.
With scoring tool, score a line at 2 inches and 6 inches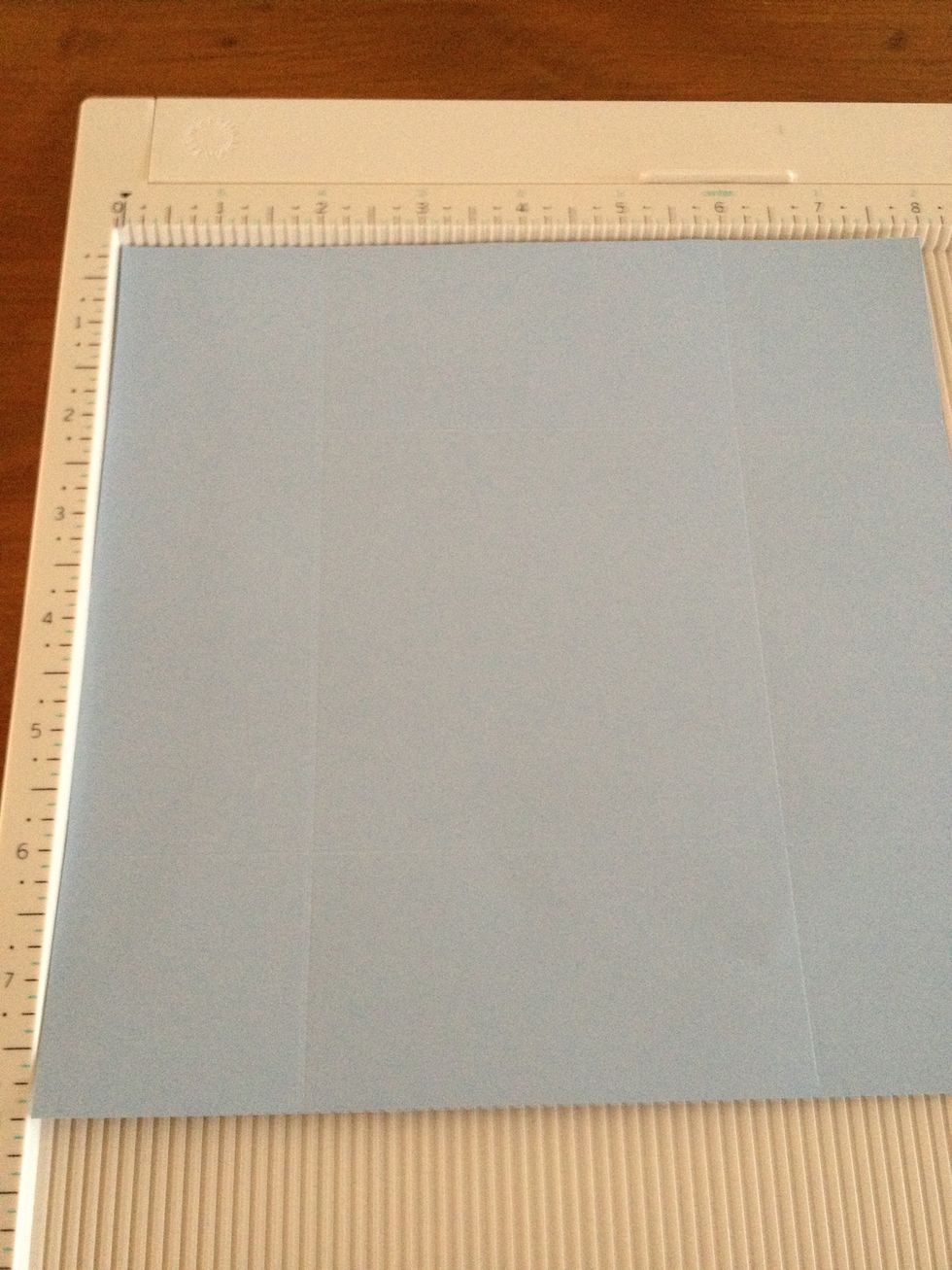 Rotate card stock 90° and again score at 2 inches and 6 inches you will now have four lines on your card.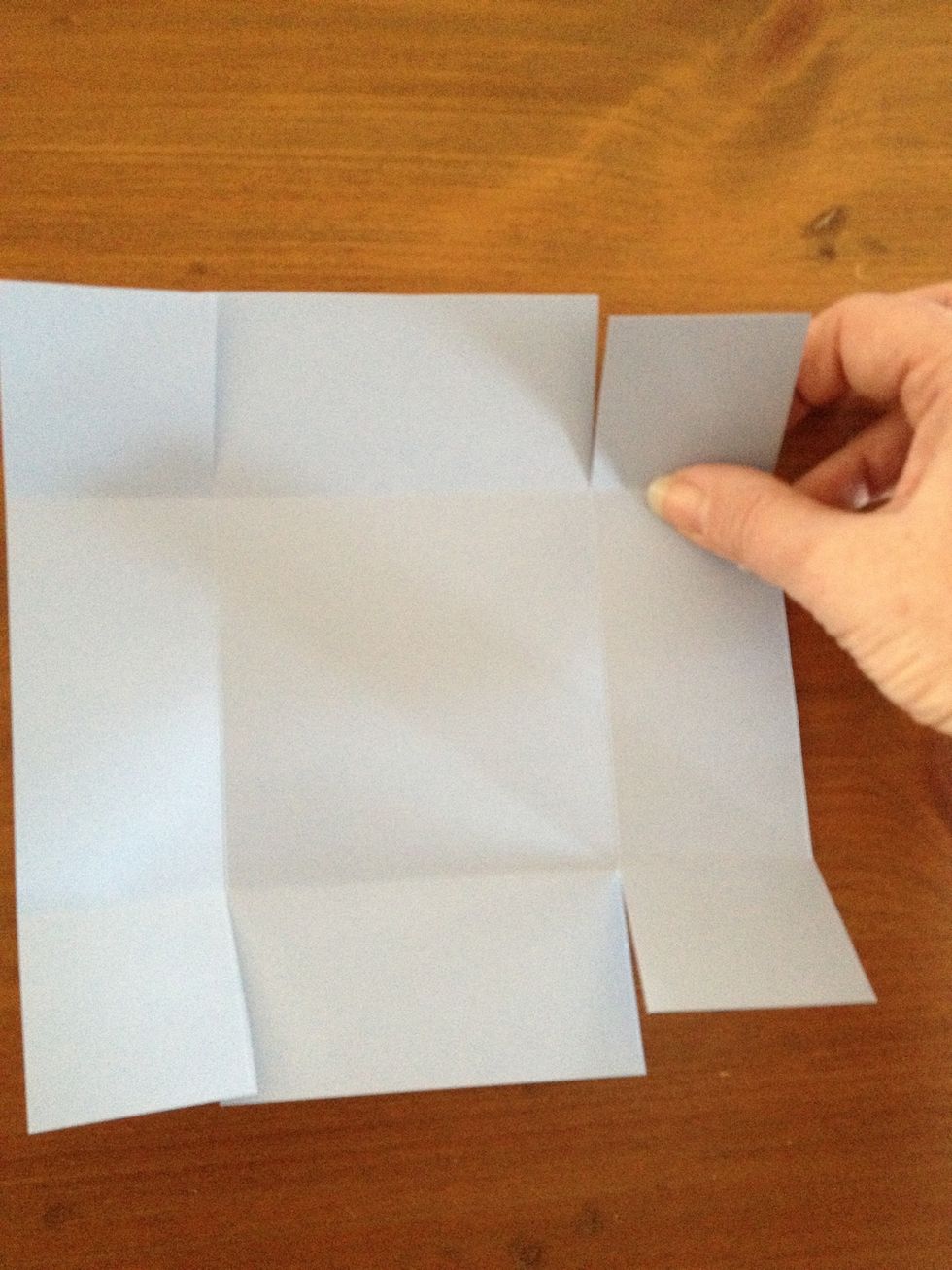 Now make two cuts to each side on the score line (please look at diagram).
If you are going to decorate the box now is the time. Use markers or stickers. Decorate the sides and bottom.
This shows the inside of the box.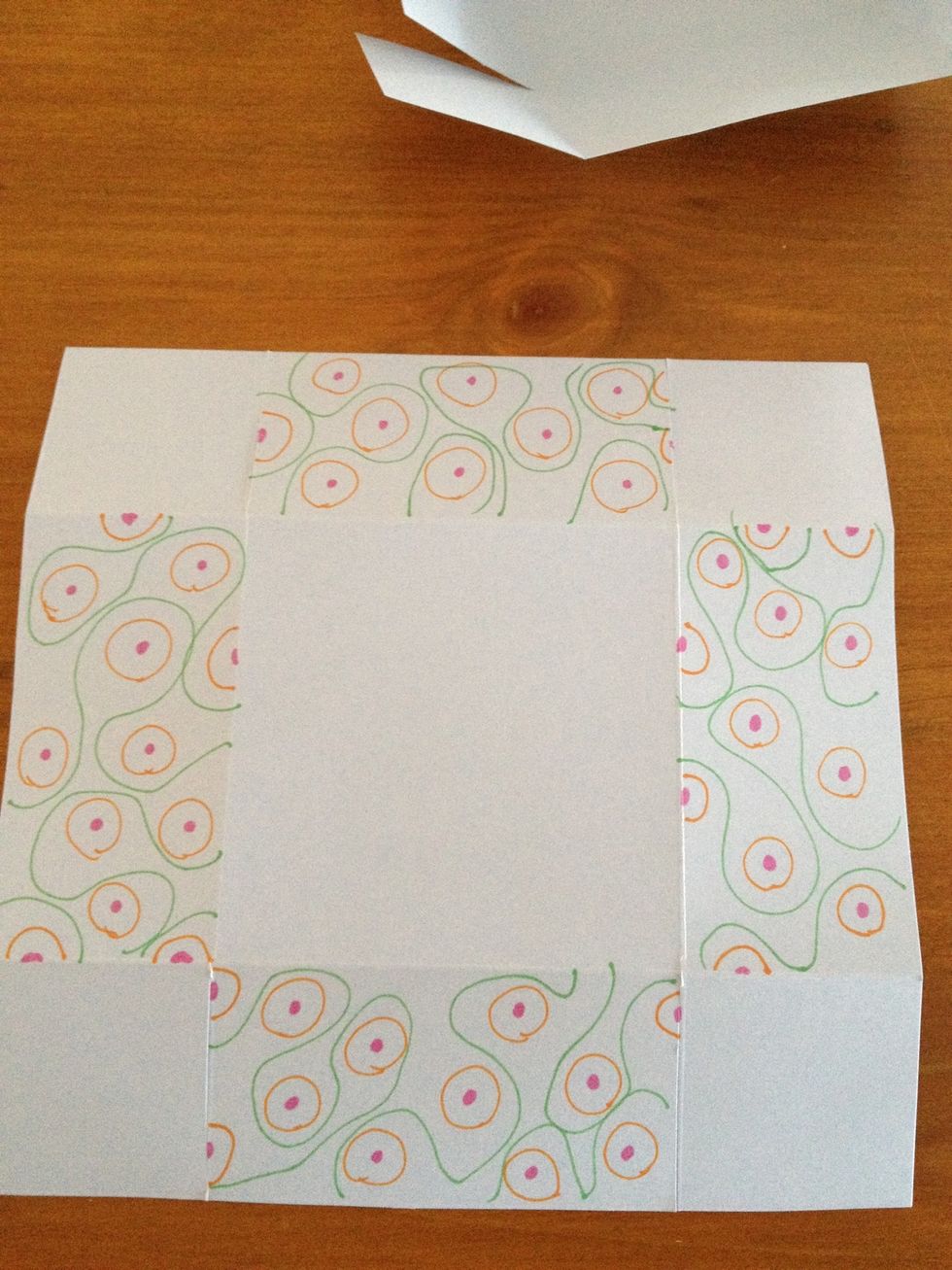 I recommend not decorating the 4 Squares in each corner where you'll be gluing the box together.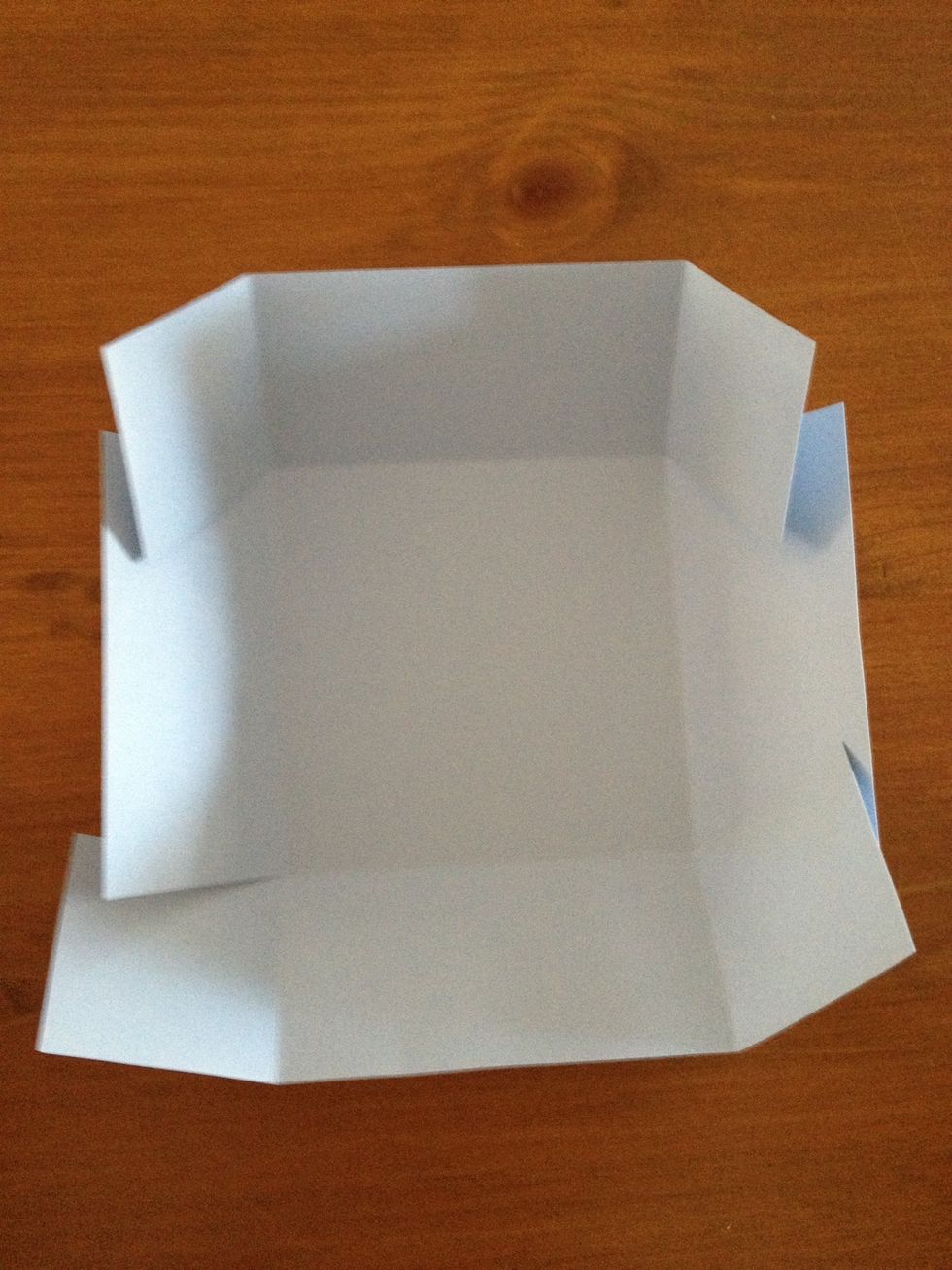 Flip box upside down decorations are not visible. Crease on all scored lines making the fold towards the center.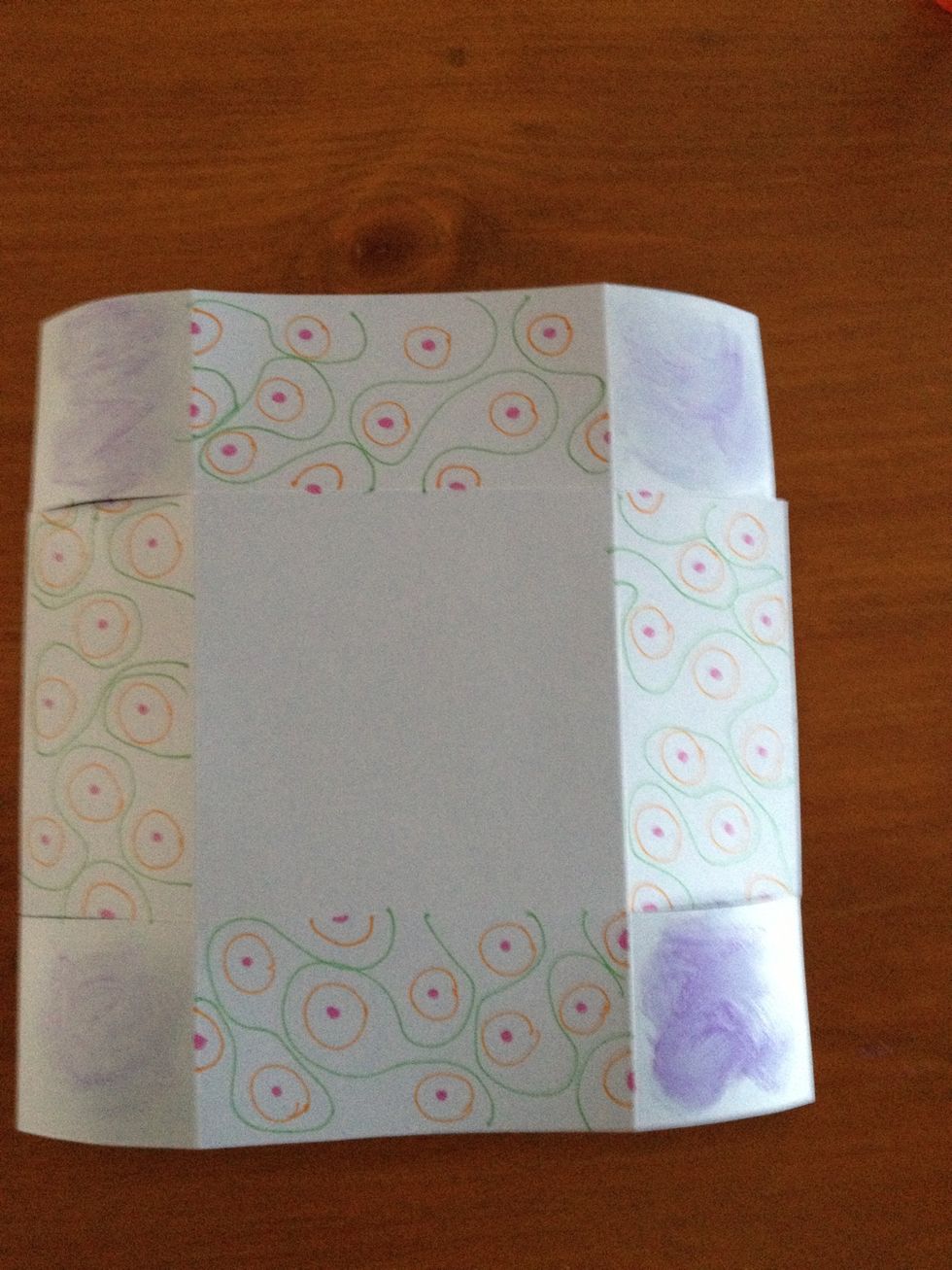 with a glue stick put glue on the four corners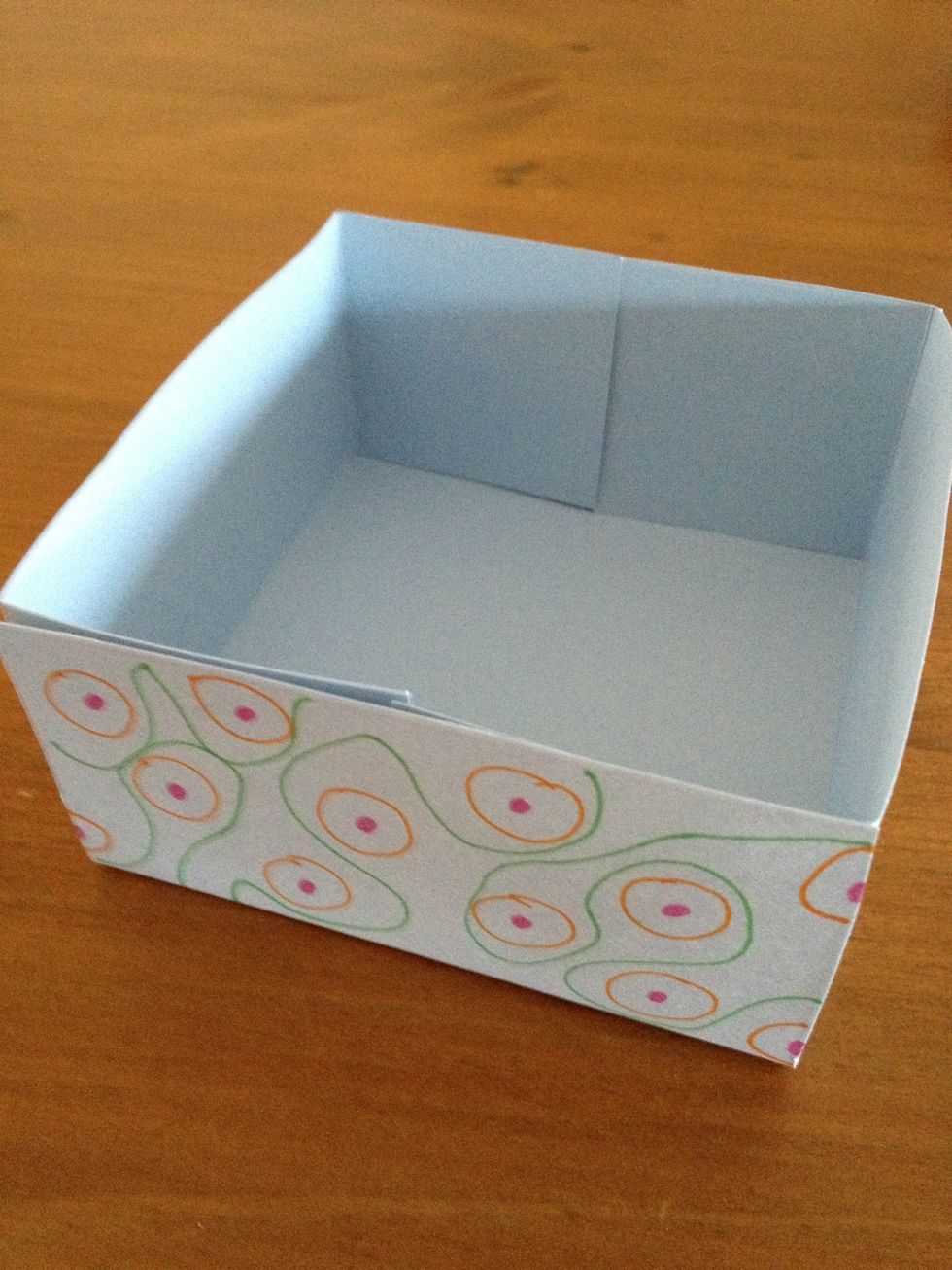 Fold and press all four corners to the inside so that glue adheres. Use paper clips to hold if necessary till glue is dry.
Cover constructed in the same way with slight variation In size. Use a 7 in square. place card stock at triangle indicator on board, score at 1 1/2 "and 5 5/8 ", rotate 90 degrees and repeat.
1.0 Piece card stock lt. Blue
1.0 Piece card stock orange
Scissors
Pencil
Glue stick
Markers
Stickers (optional)