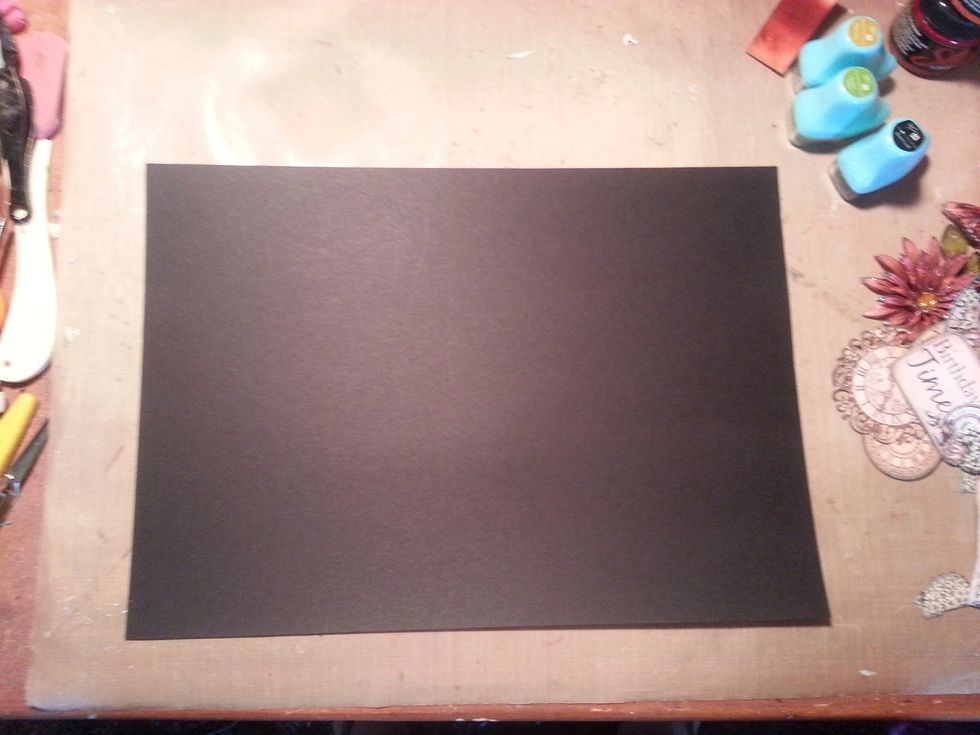 1 sheet card stock cut to 8 1/2" x 12"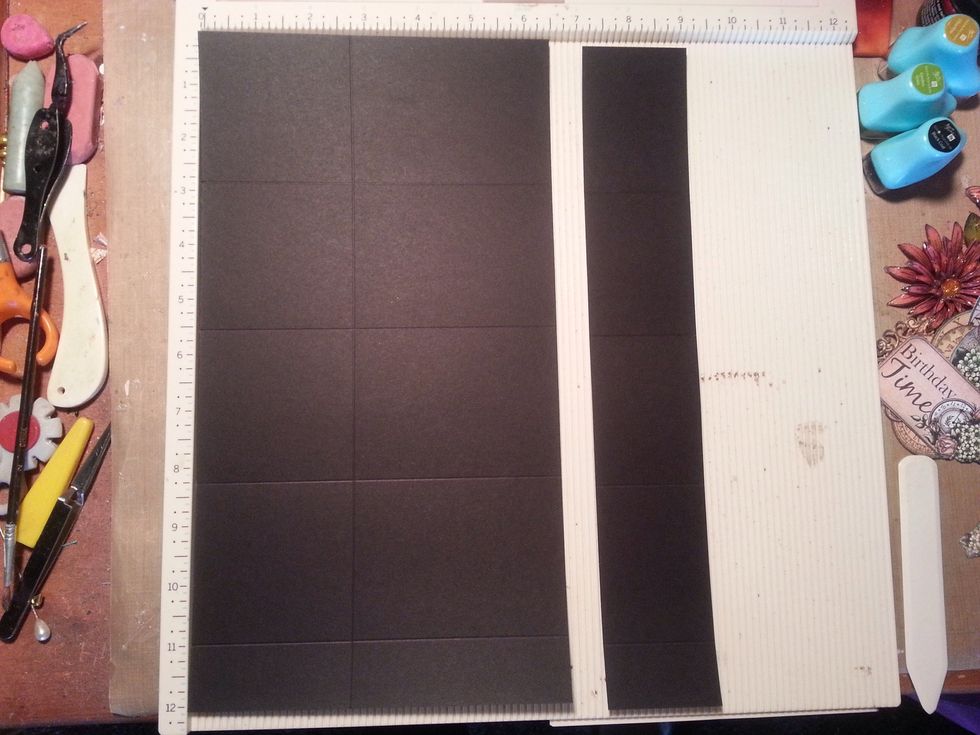 Score on the 12" side at 2 3/4, 5 1/2, 8 1/4 and 11, then cut off 2" so it now measures 6 1/2 x 12 and save the 2" piece, return and score on 6 1/2 side @ 2 3/4"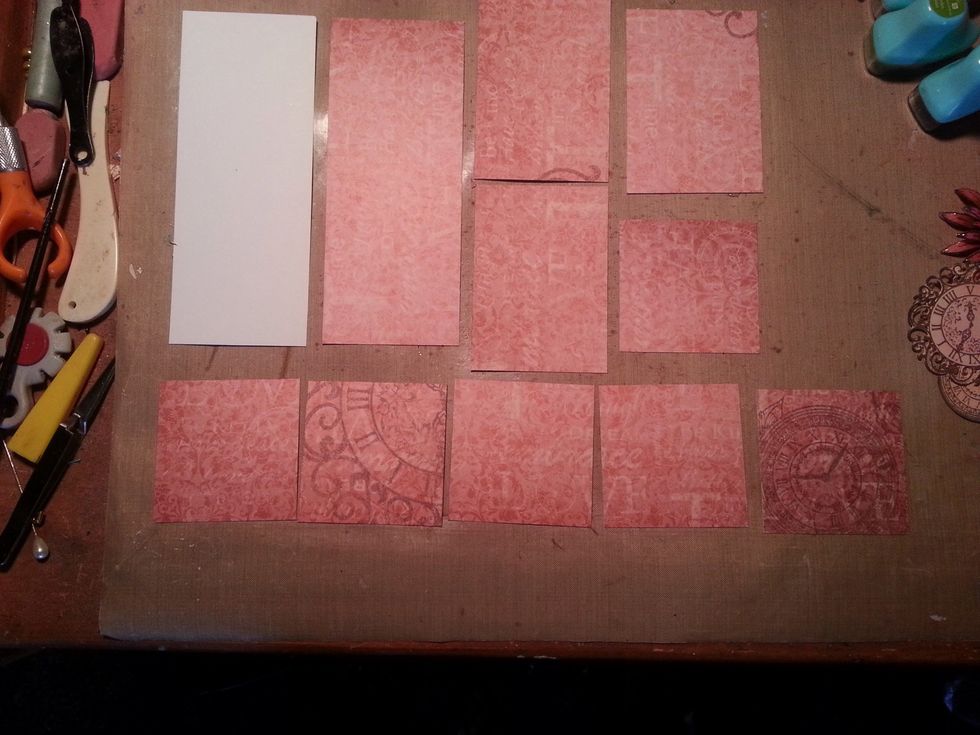 Cut patterned paper into 1 piece @ 2 1/2" x 6 1/4", 3 pieces @ 2 1/2" x 3 1/2", 6 @ 2 1/2" x 2 1/2" and 1 white or cream @ 2 1/2 x 6 1/4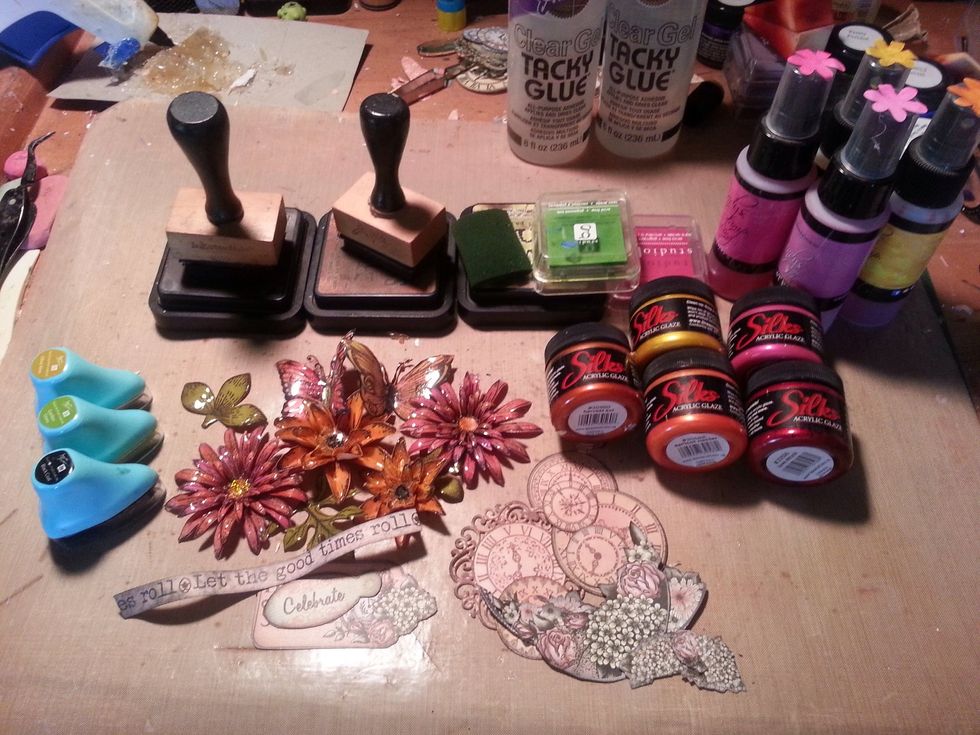 Collect various embellishments you'd like to add. You probably won't use all of them.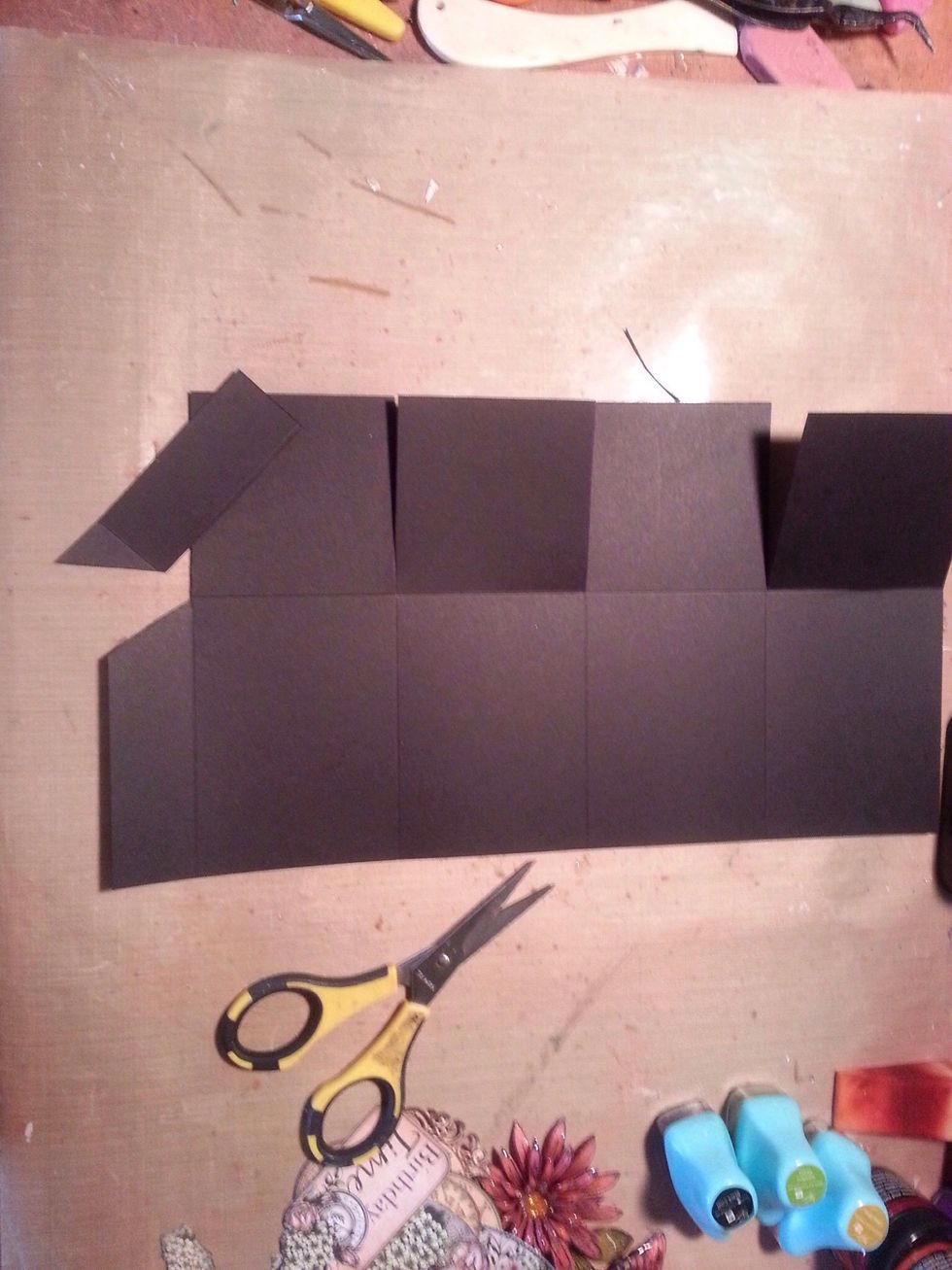 Cut up to the 2 3/4" score and cut a tab on the 1" score end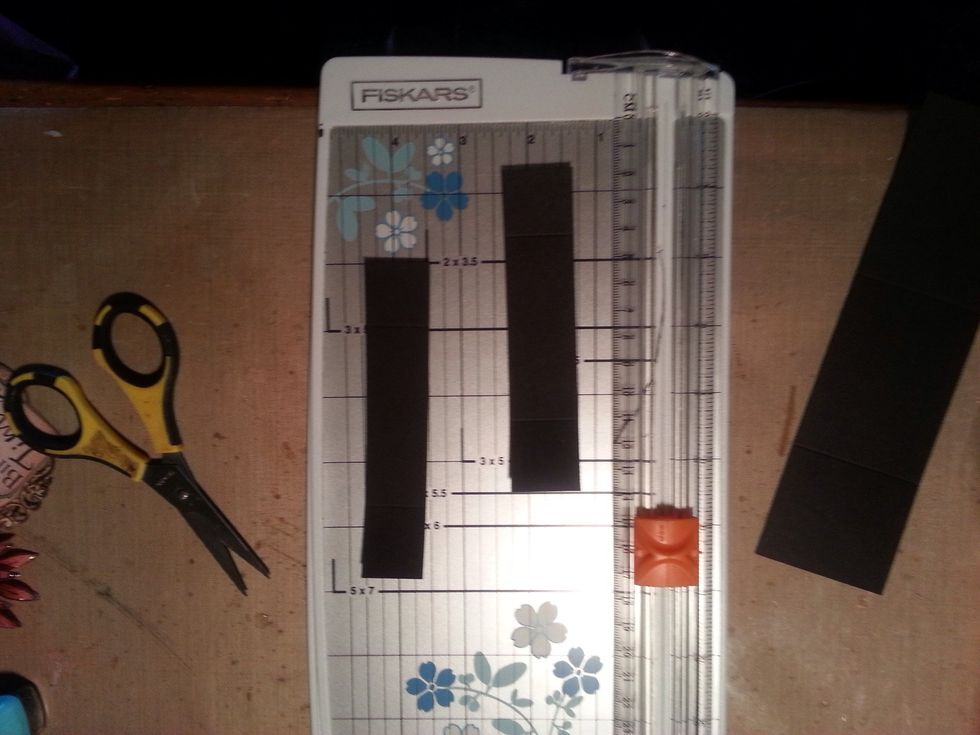 Take the 2"x 12" strip and cut it to a length of 4 3/4" including the 1"score end, next cut it in half so you have 2 pieces @ 1 x 4 3/4" each piece having a 1" score @ their end.
Fold your scores to form a Z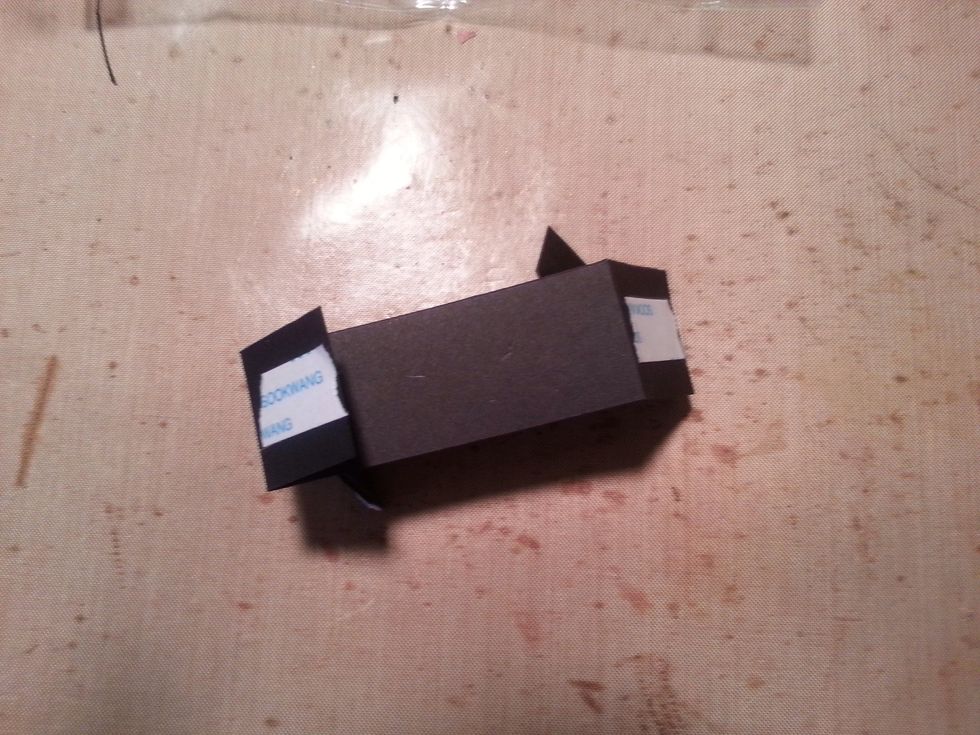 Add score tape on the outside of the ends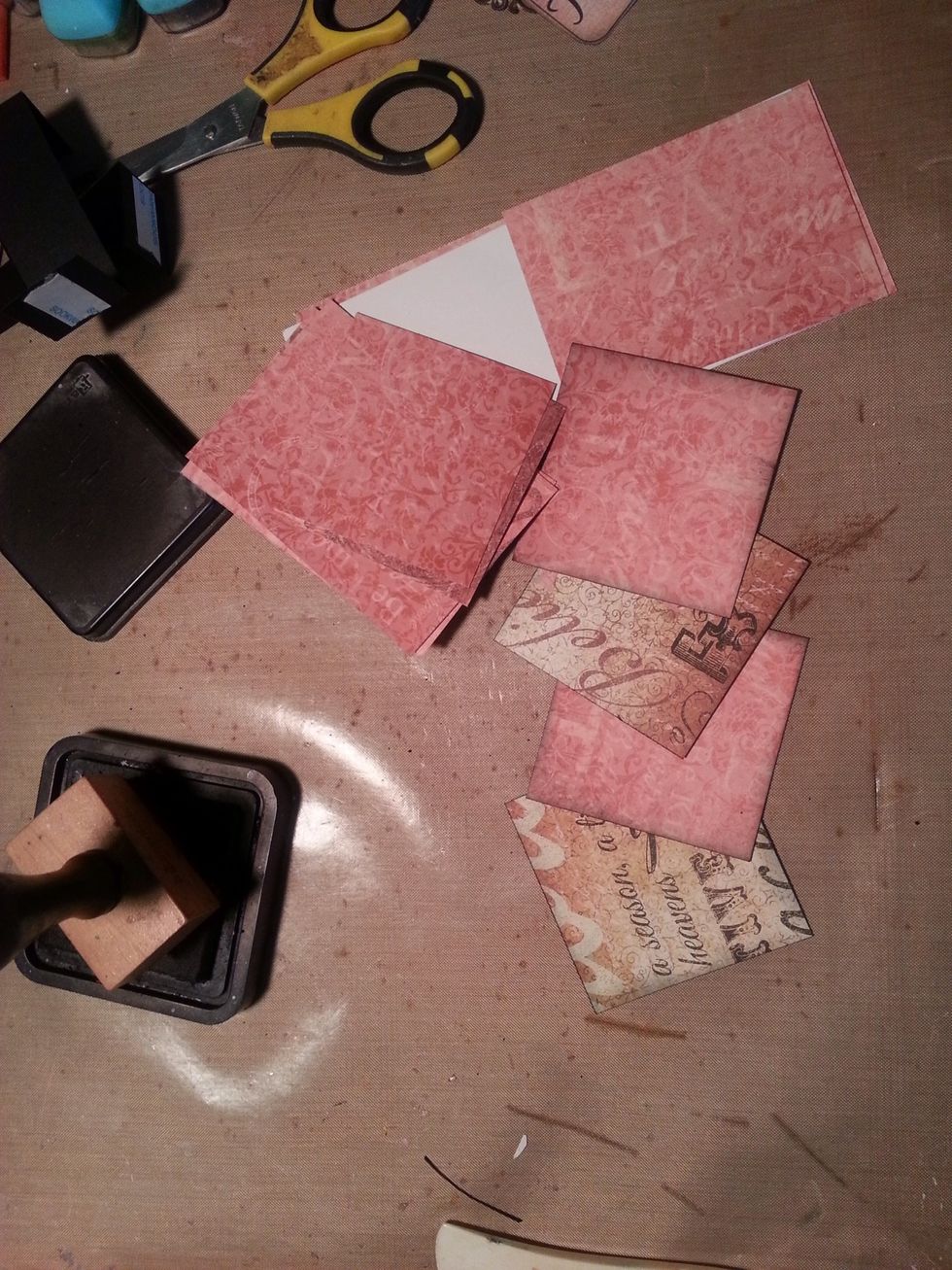 Ink up your papers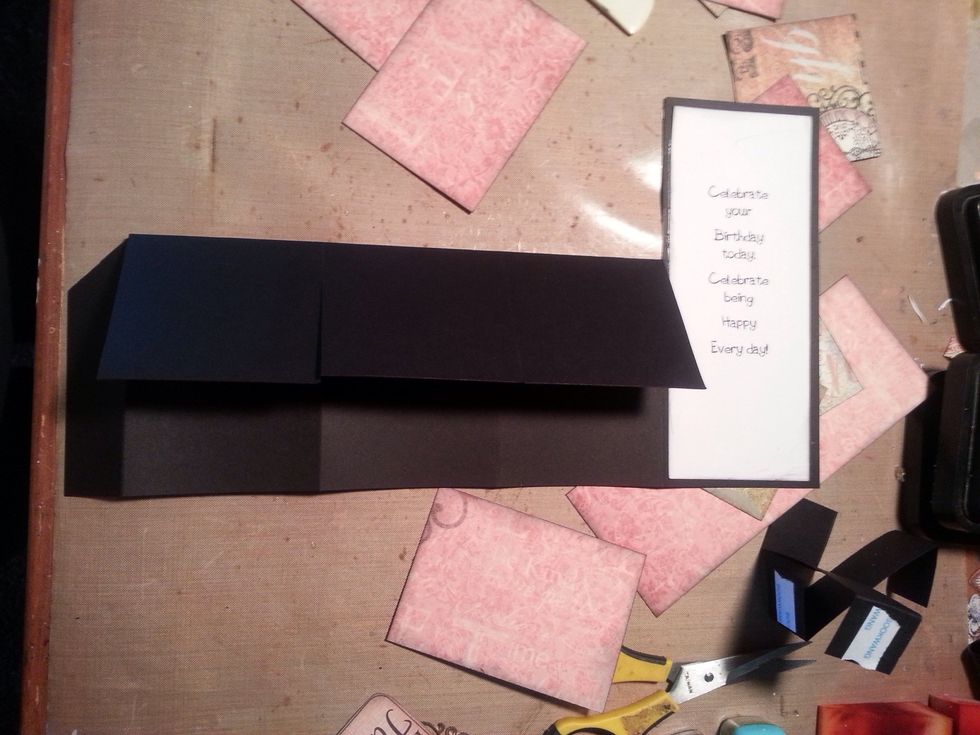 Adhere your sentiment card stock to the outside back panel, then begin to glue your patterned papers to the card.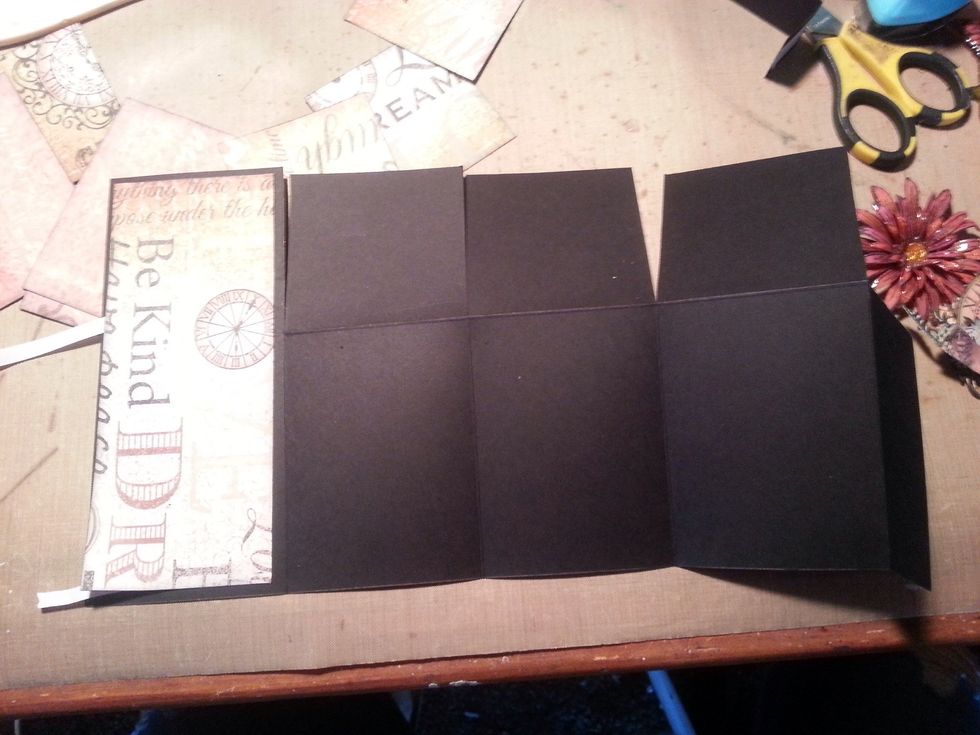 Adhere to the inside back panel your 2 1/2 x 6 1/4 patterned paper, I kept the tape in place on the bottom for tab closure at the end, and your 2 1/2 x 2 1/2 pieces to the squares top and bottom.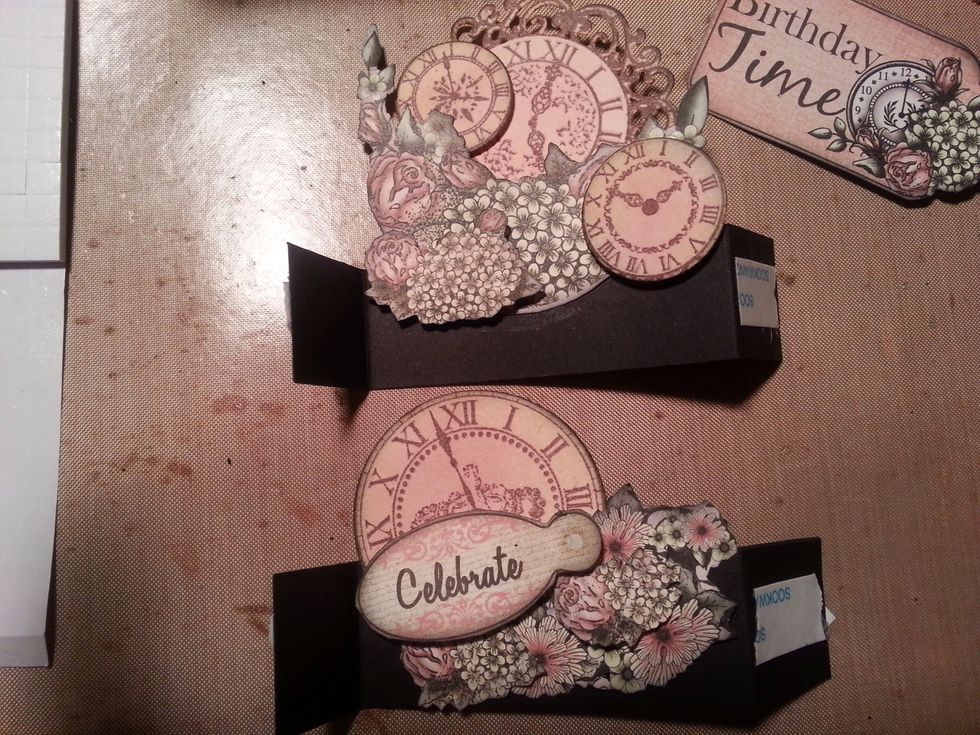 Now begin layering your embellies. Place the taller embellies on the back strip.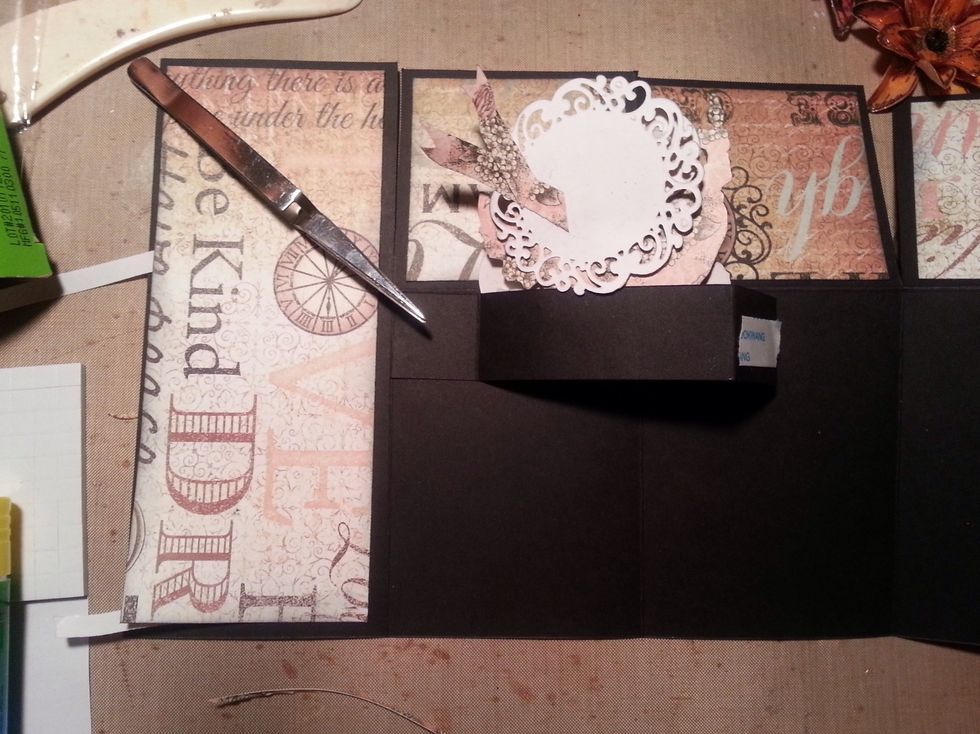 Take the back strip and with the back facing you adhere it to the second panel top left corner.
Take the front strip, keep it facing you and adhere the left tab flush to the top left score line on the fourth panel.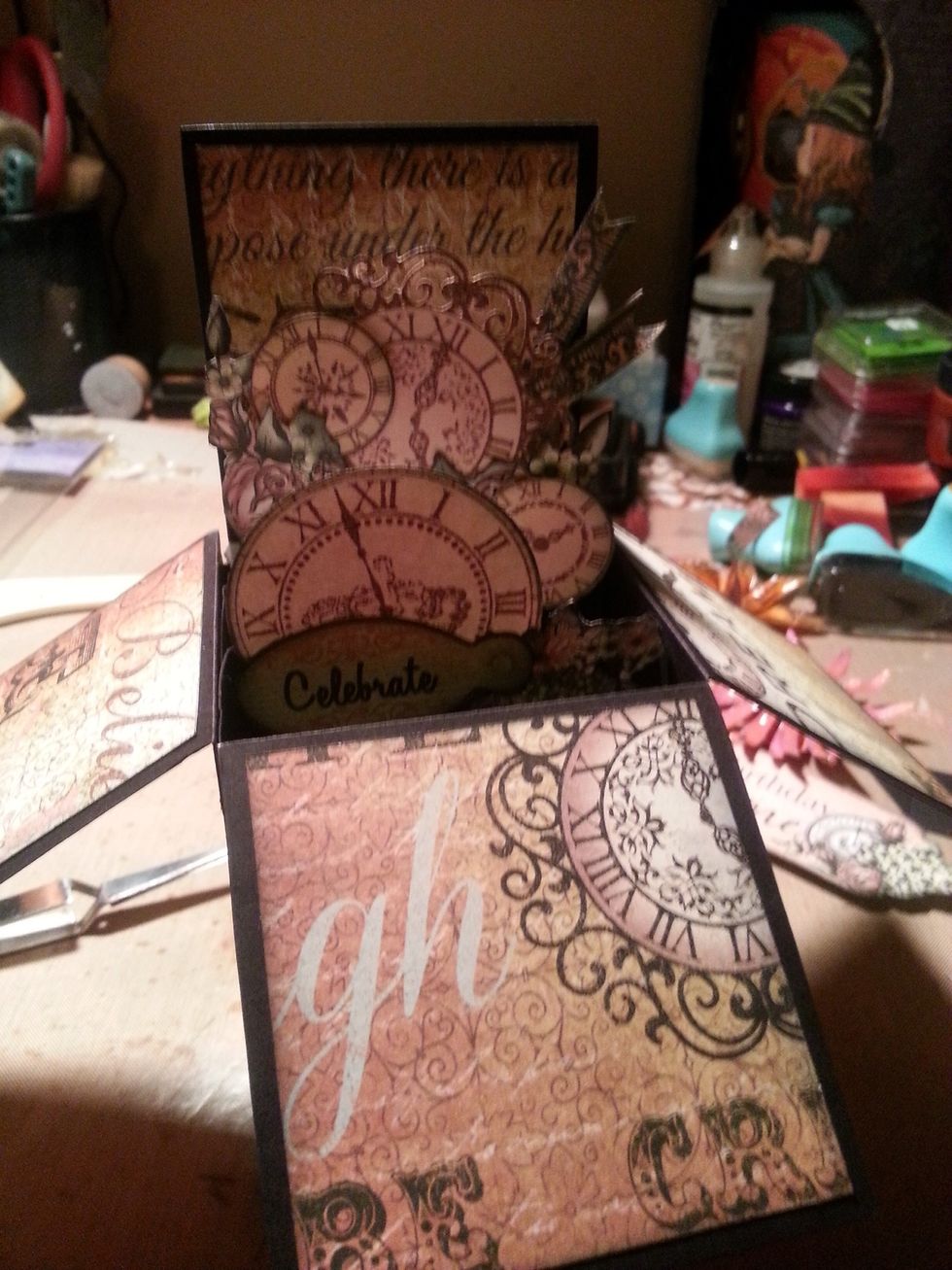 Fold all the score lines, flaps, and tab. Remove remaining tape, make sure the 2 inside strips are lined up correctly and press tab to back panel. The two strips will line up. Just press to secure.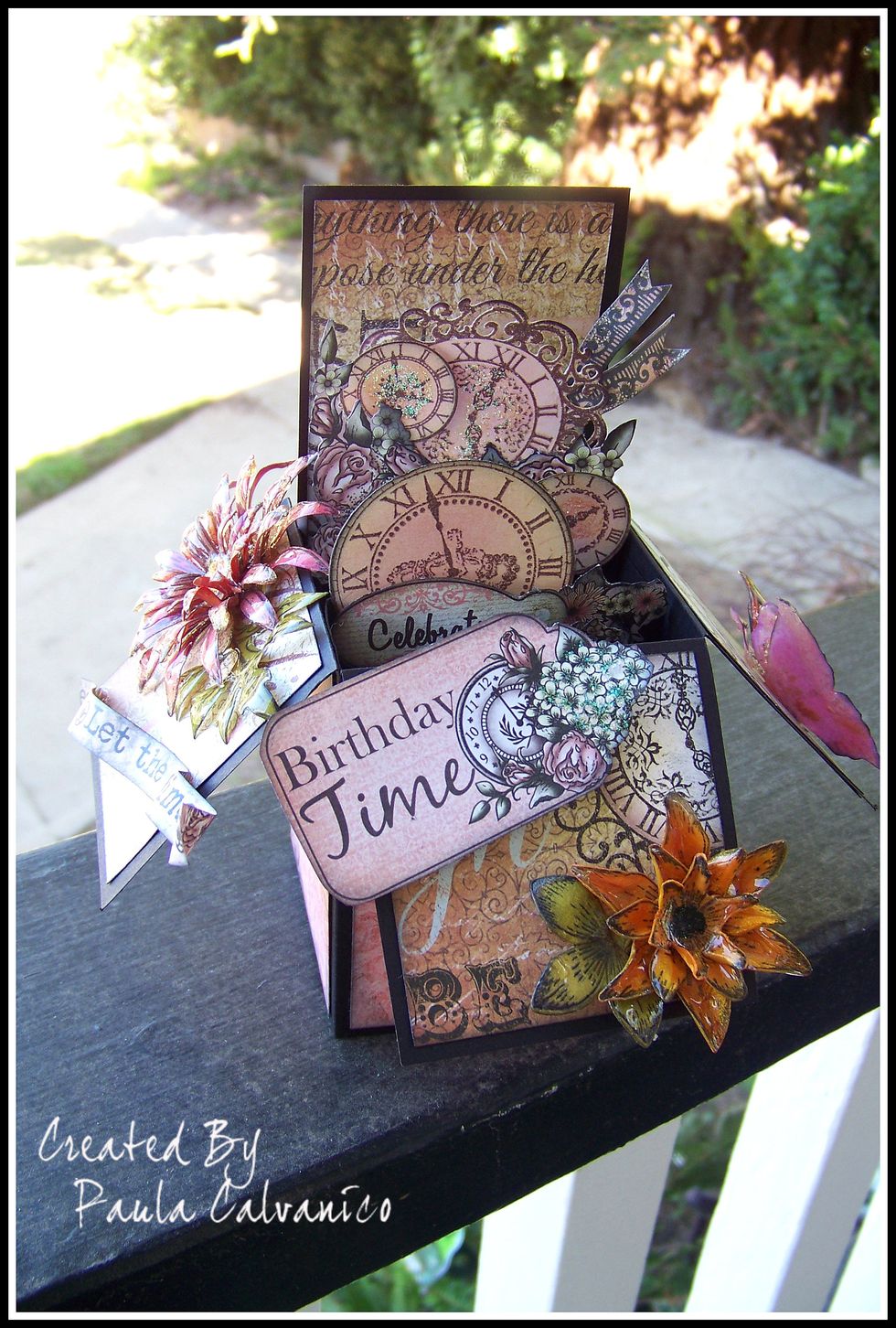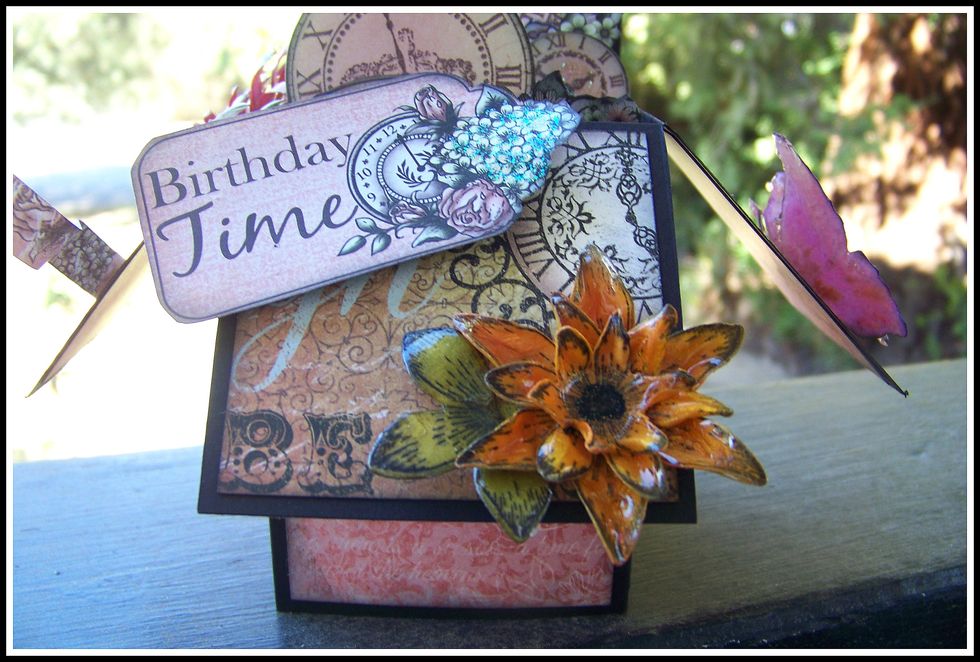 Send to someone you love!
1.0 Sheet of solid card stock
1.0 Double sided patterned card stock
Embellishments of choice
Inks for edging
Adhesives of choice, liquid glue, scor tape etc
Bone folder and score board
Cutting tool