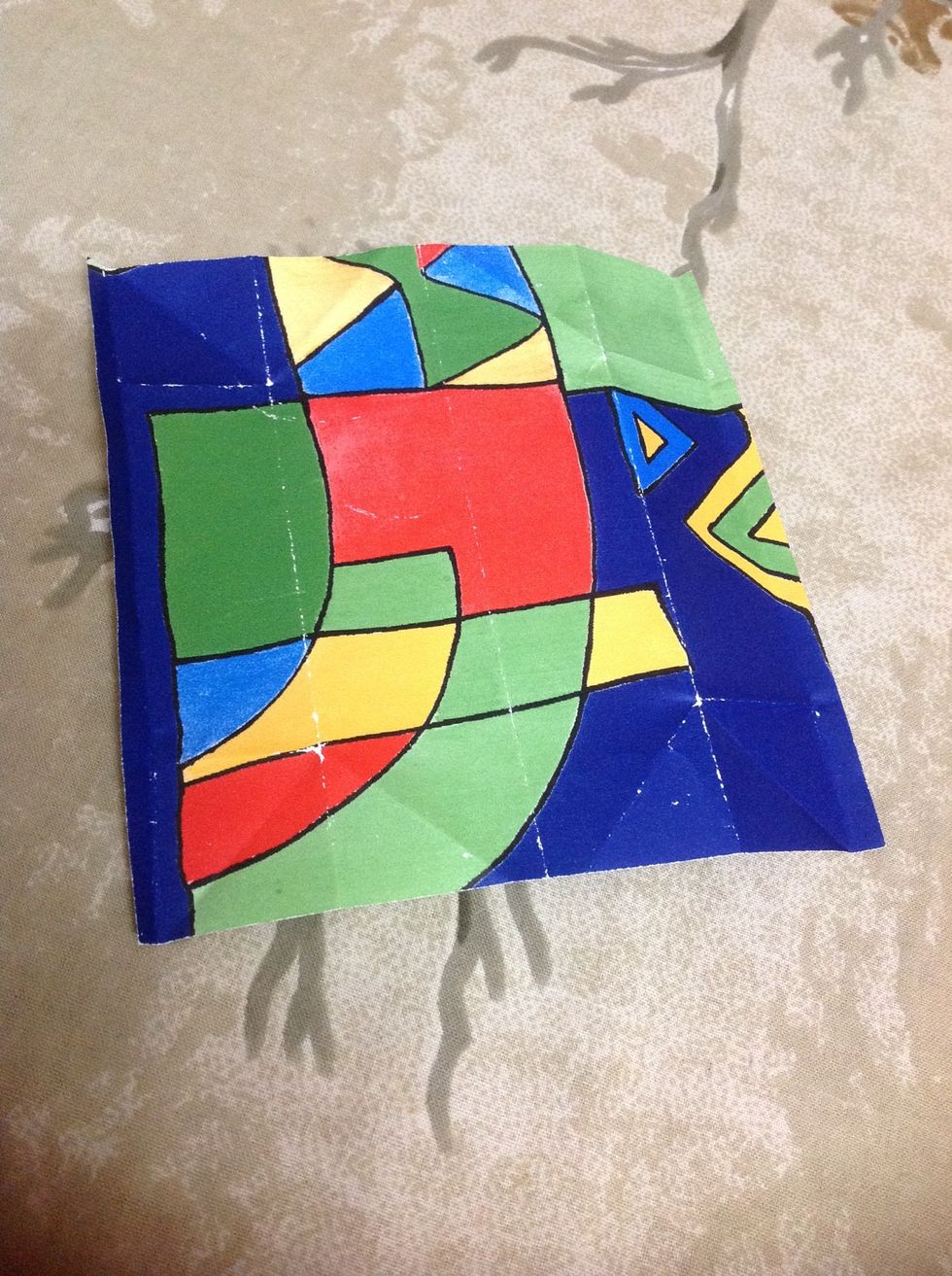 Lay down your origami sheet. My sheet has folds but make sure your sheet doesn't have any folds!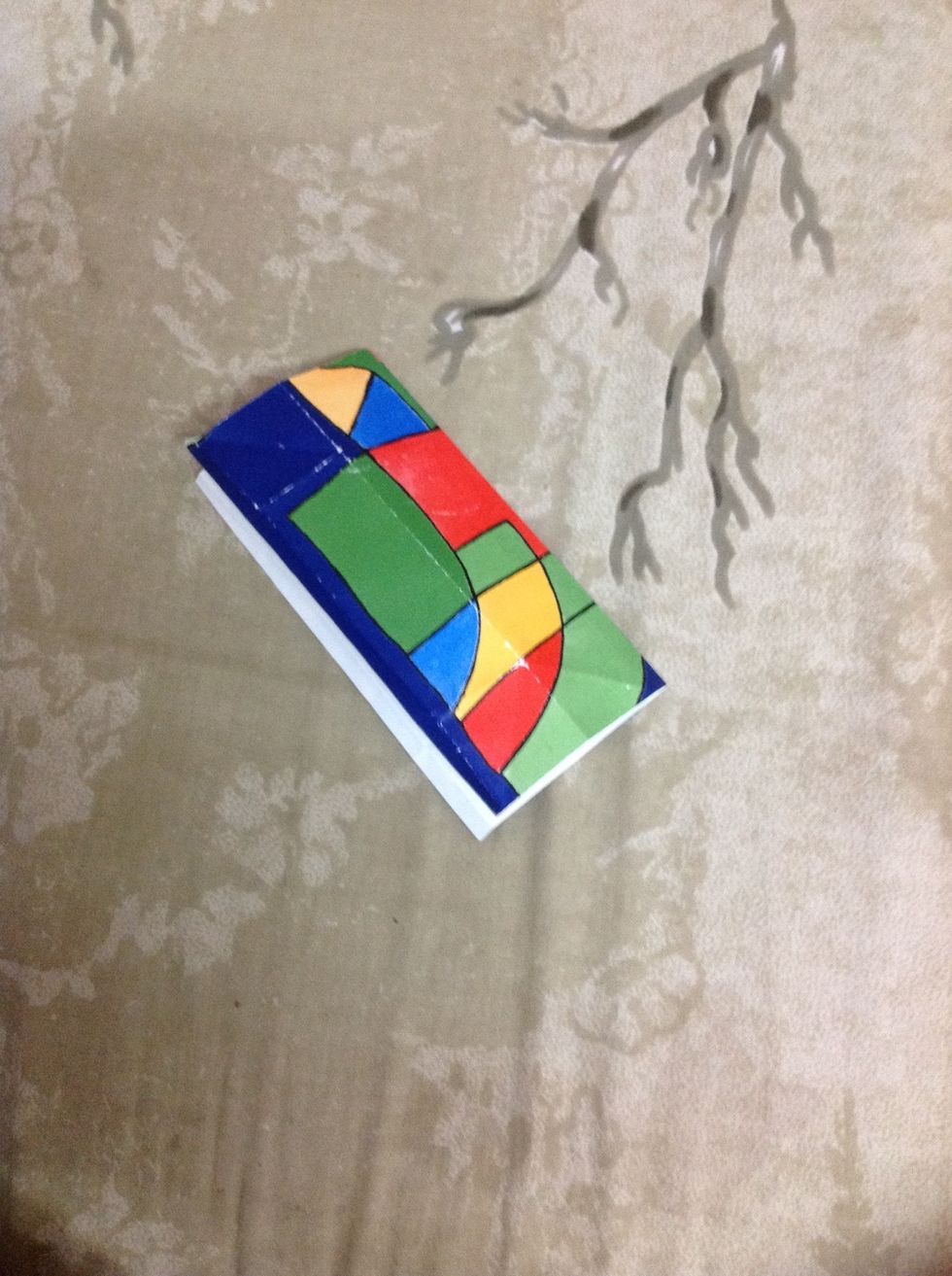 Fold your sheet into two halves. Make sure you fold it equally- Both the sides should be equal.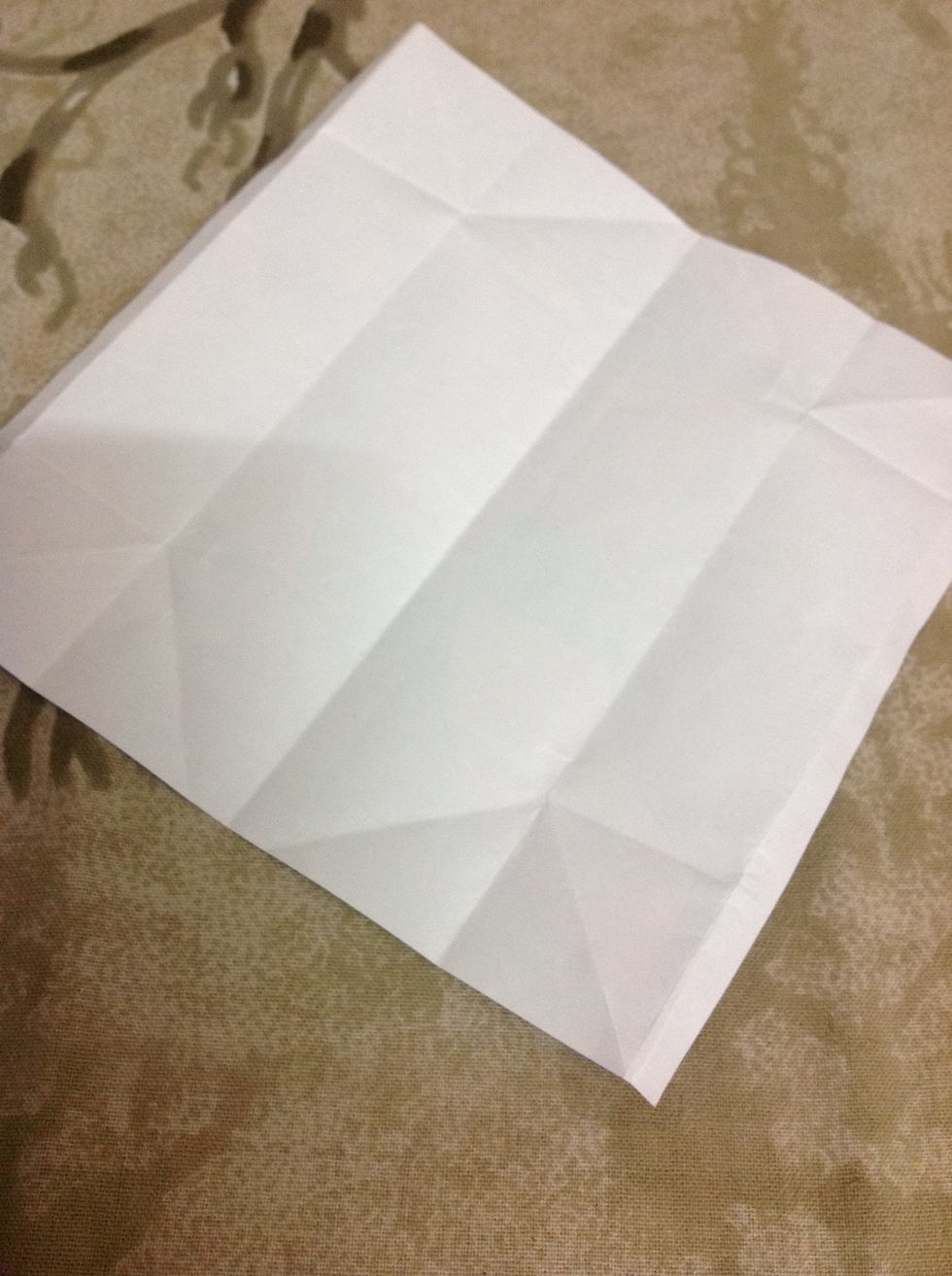 Once you've folded, open it up again. An imaginary line would be created at the middle. If not, fold it again and try making the imaginary line by pressing it from the folded sides.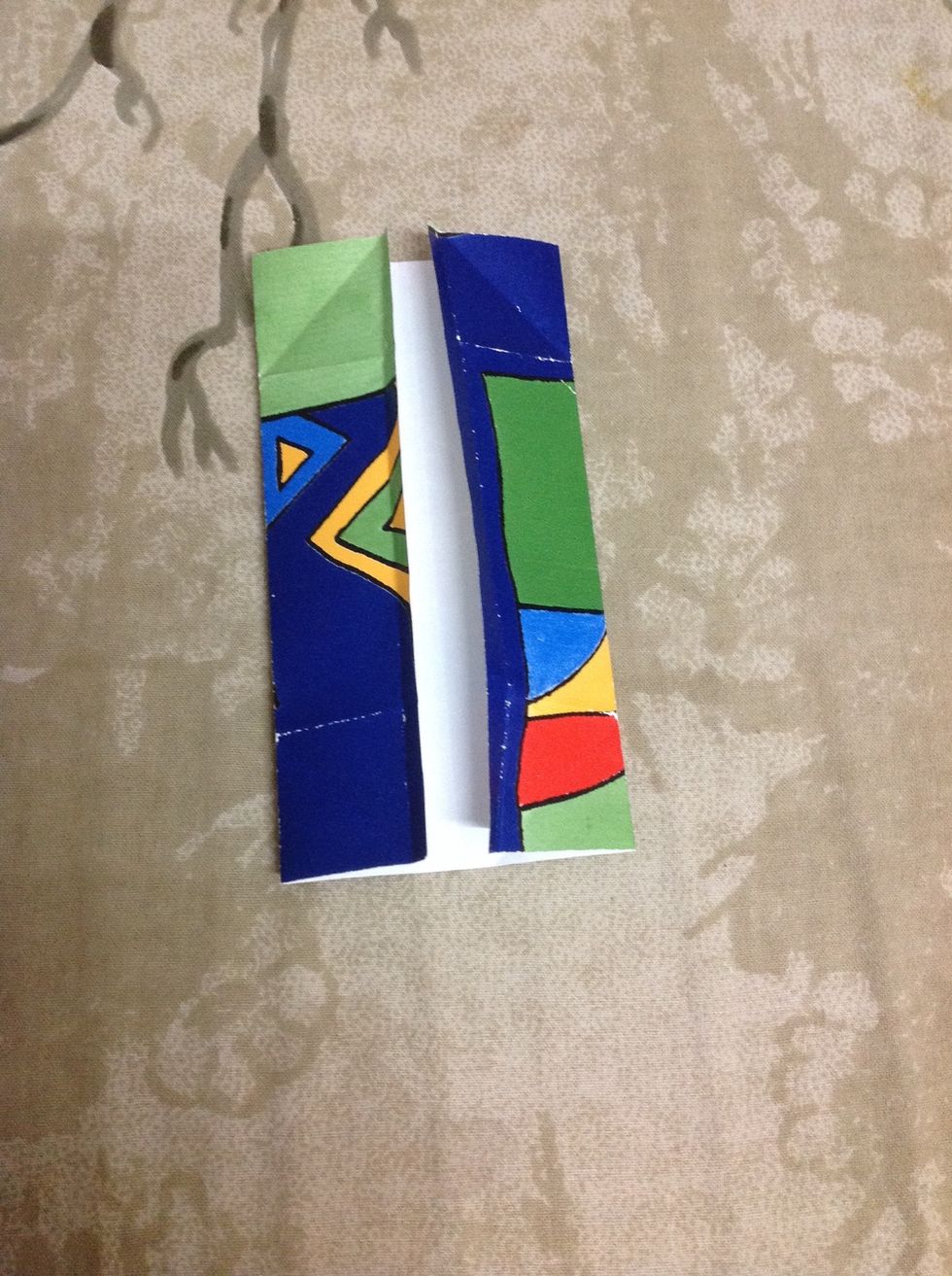 Now, fold the sides at the middle imaginary line. Press it from the edges and fold it from the middle imaginary line to make sure that the sides meet at the imaginary line.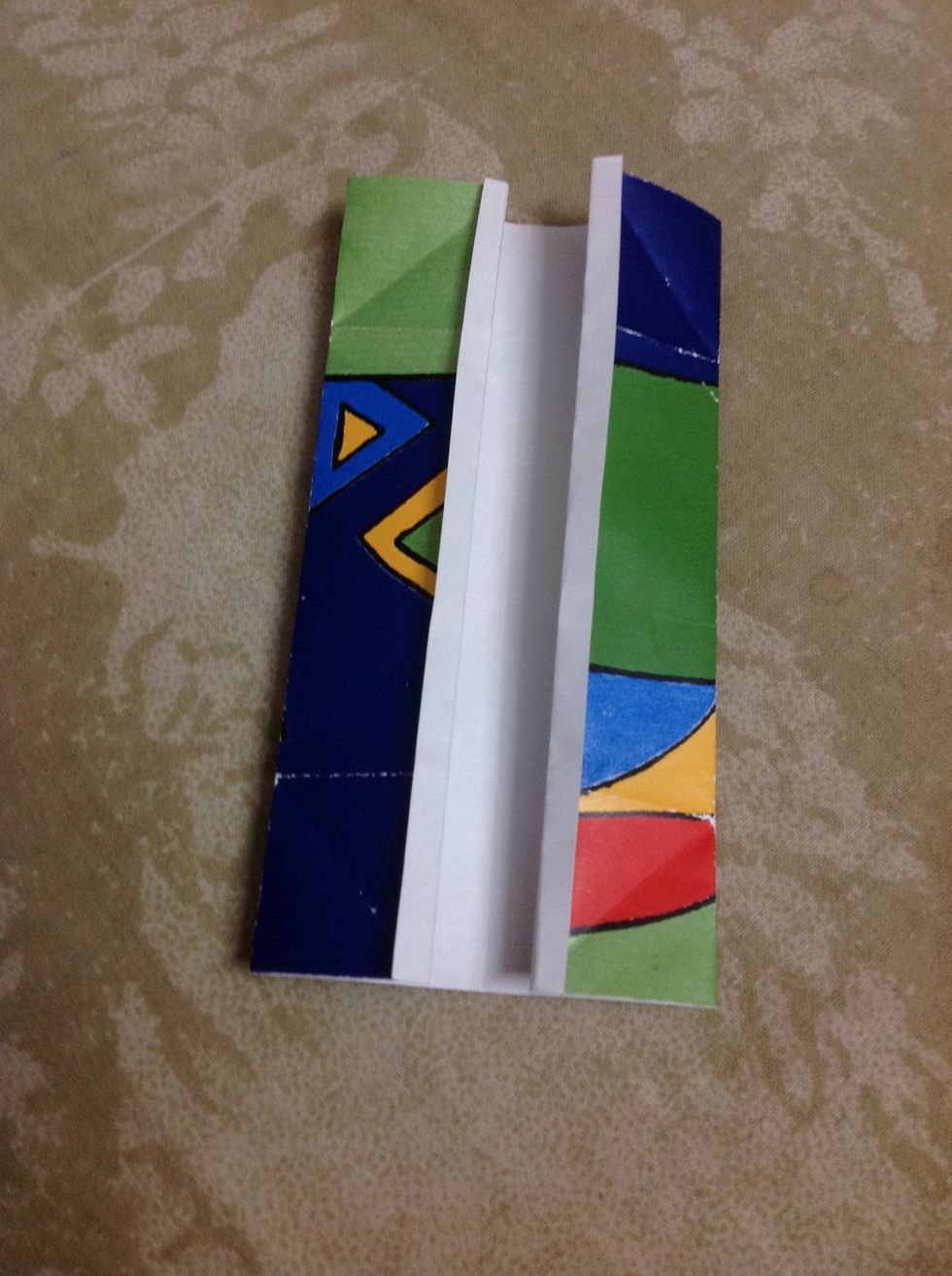 Once you've made the sides meet at the middle, fold the inner edges away from each other. It should be folded by 0.5 cm.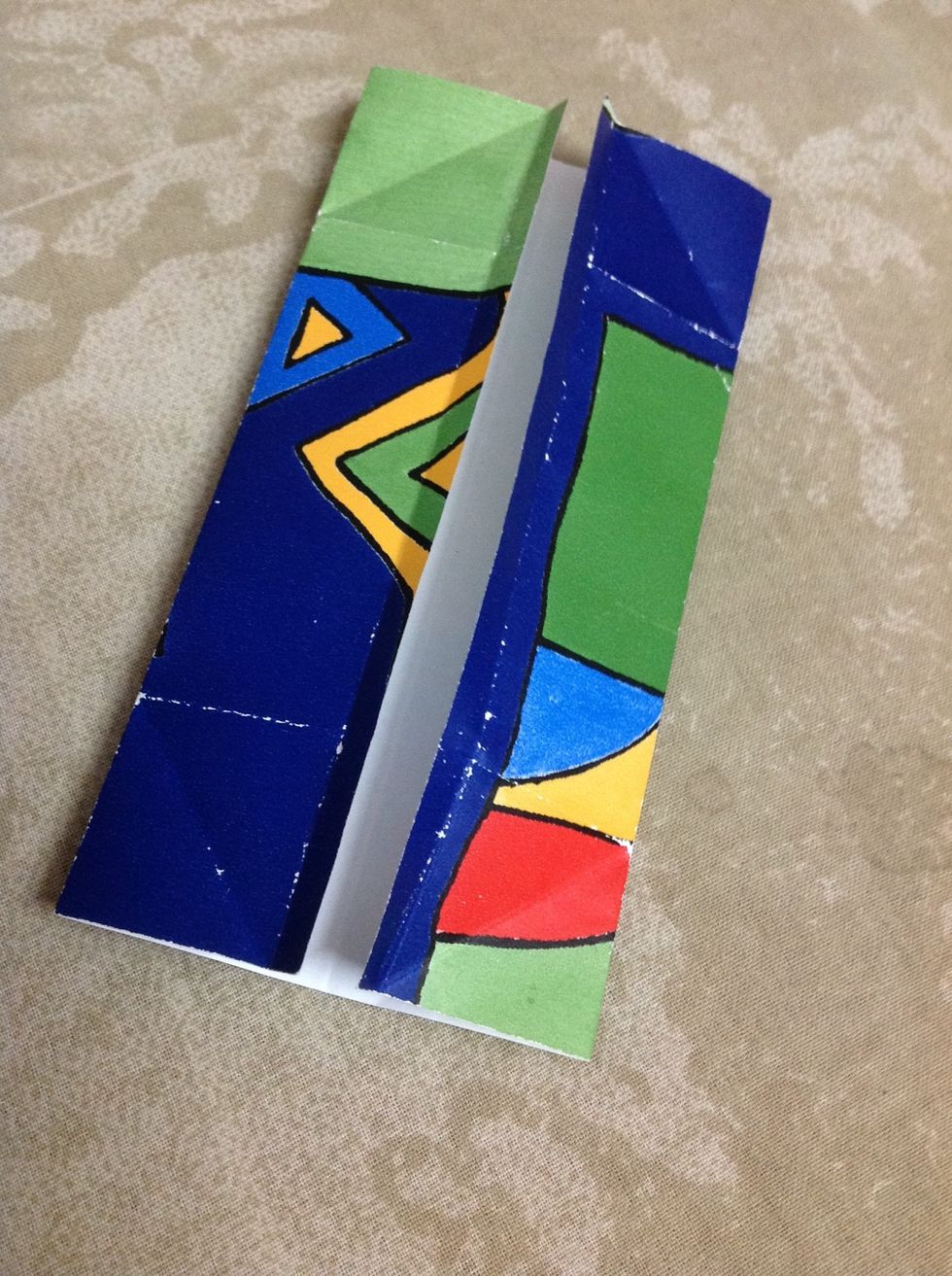 Unfold the inner edges.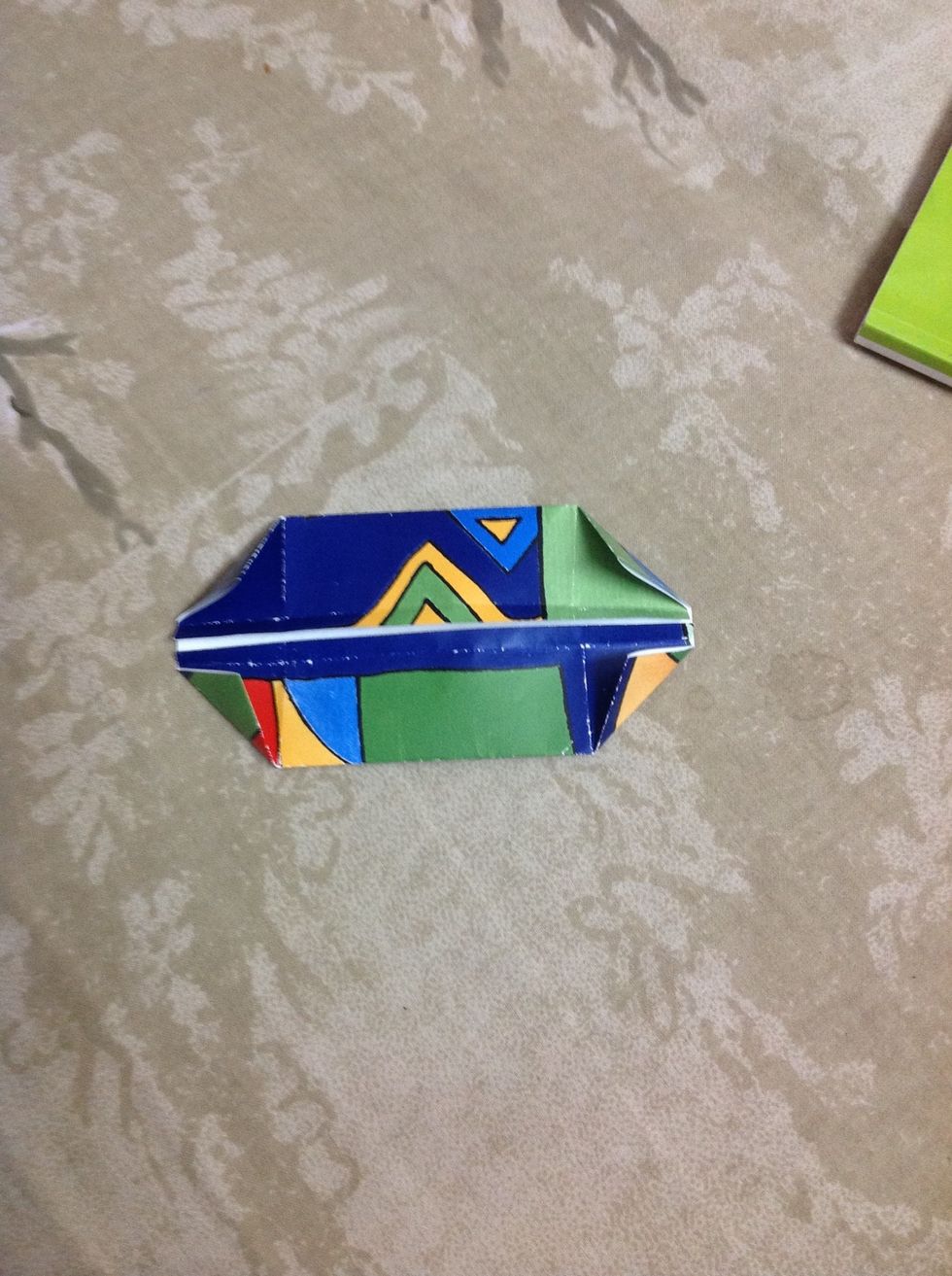 Fold all the four corners to the imaginary line created by unfolding the inner edges- You unfolded the inner edges in the previous step.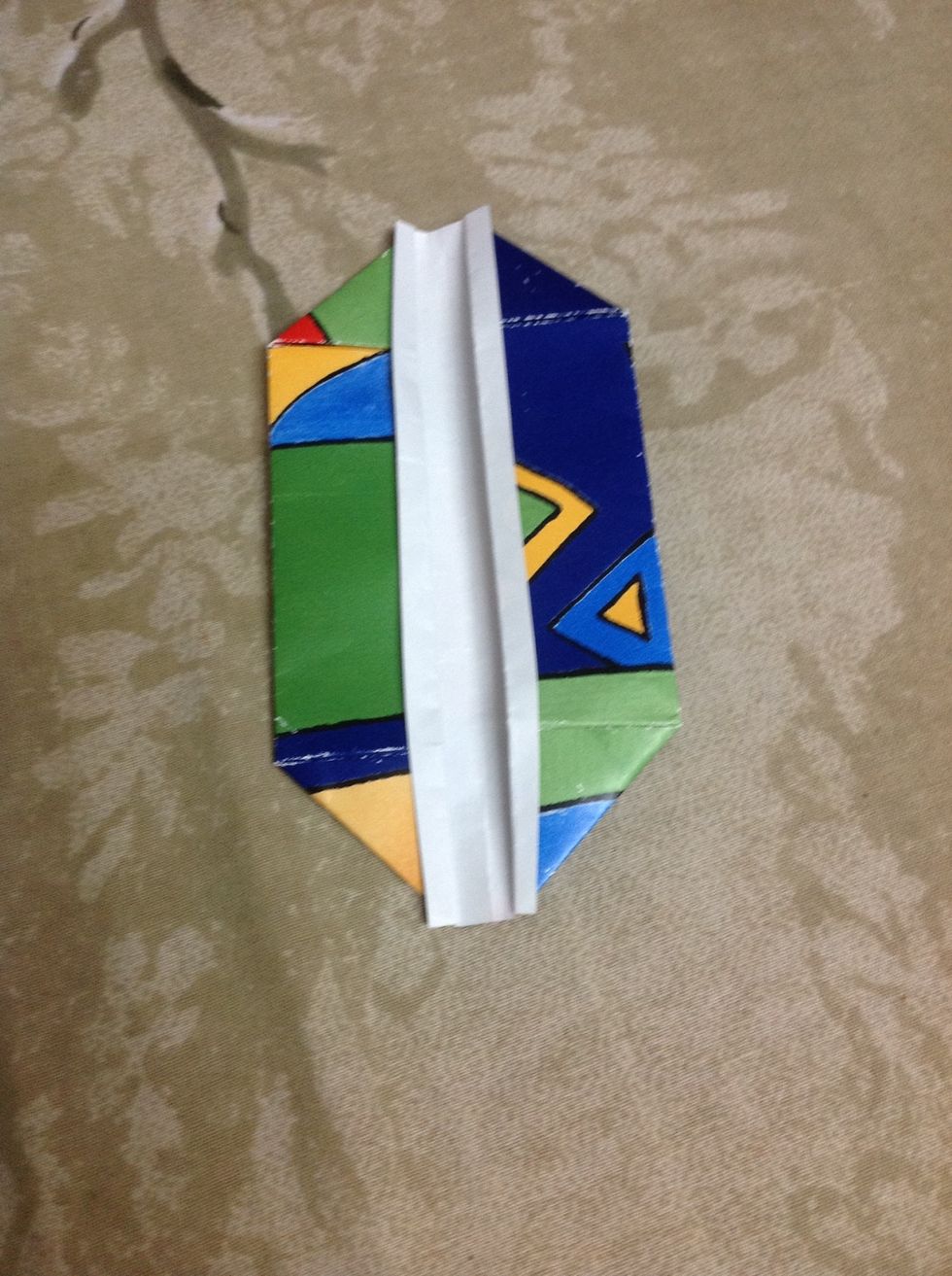 Now fold the inner edges back onto the four corners.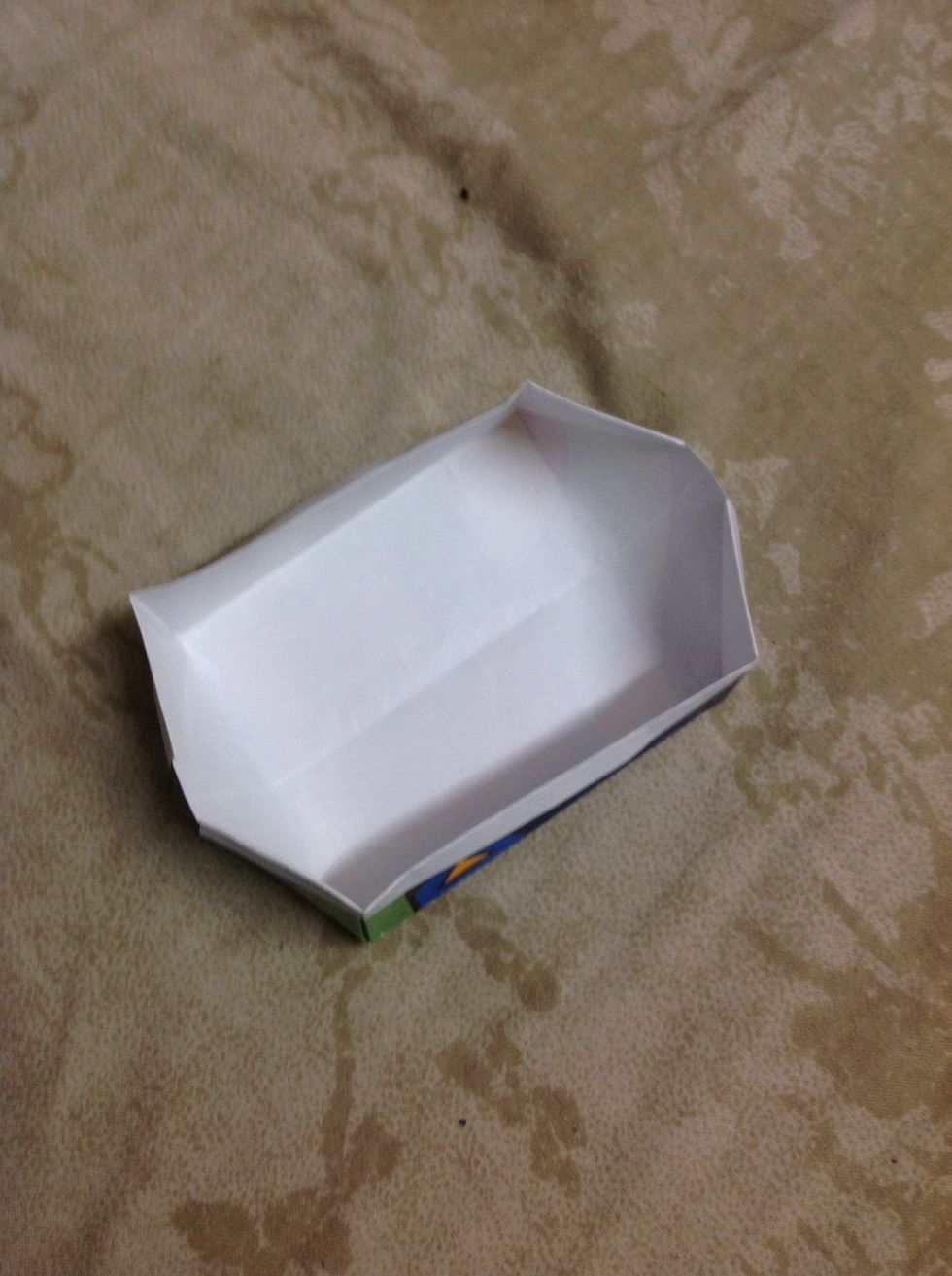 Bring the side edges away from each other, lifting the top and the bottom edge. Expand the box, making four creases to shape its bottom.
1.0 Designer Origami Sheet