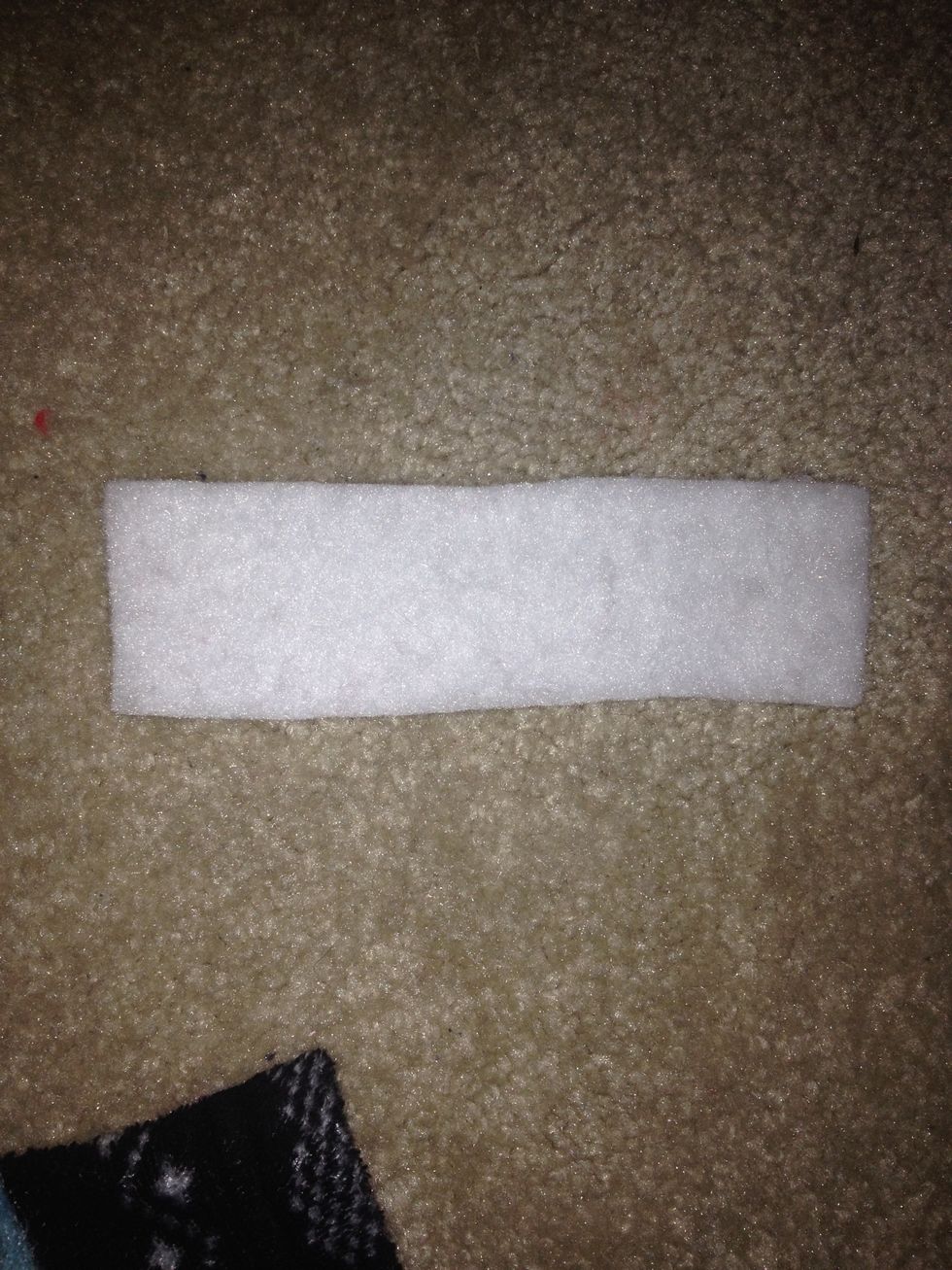 Take your fabric and cut into a rectangle. How long it is determines the size of the bow
At this point you want to get you needle and thread ready. I'm using white thread because my bow is white.
When your needle has been threaded, your ready.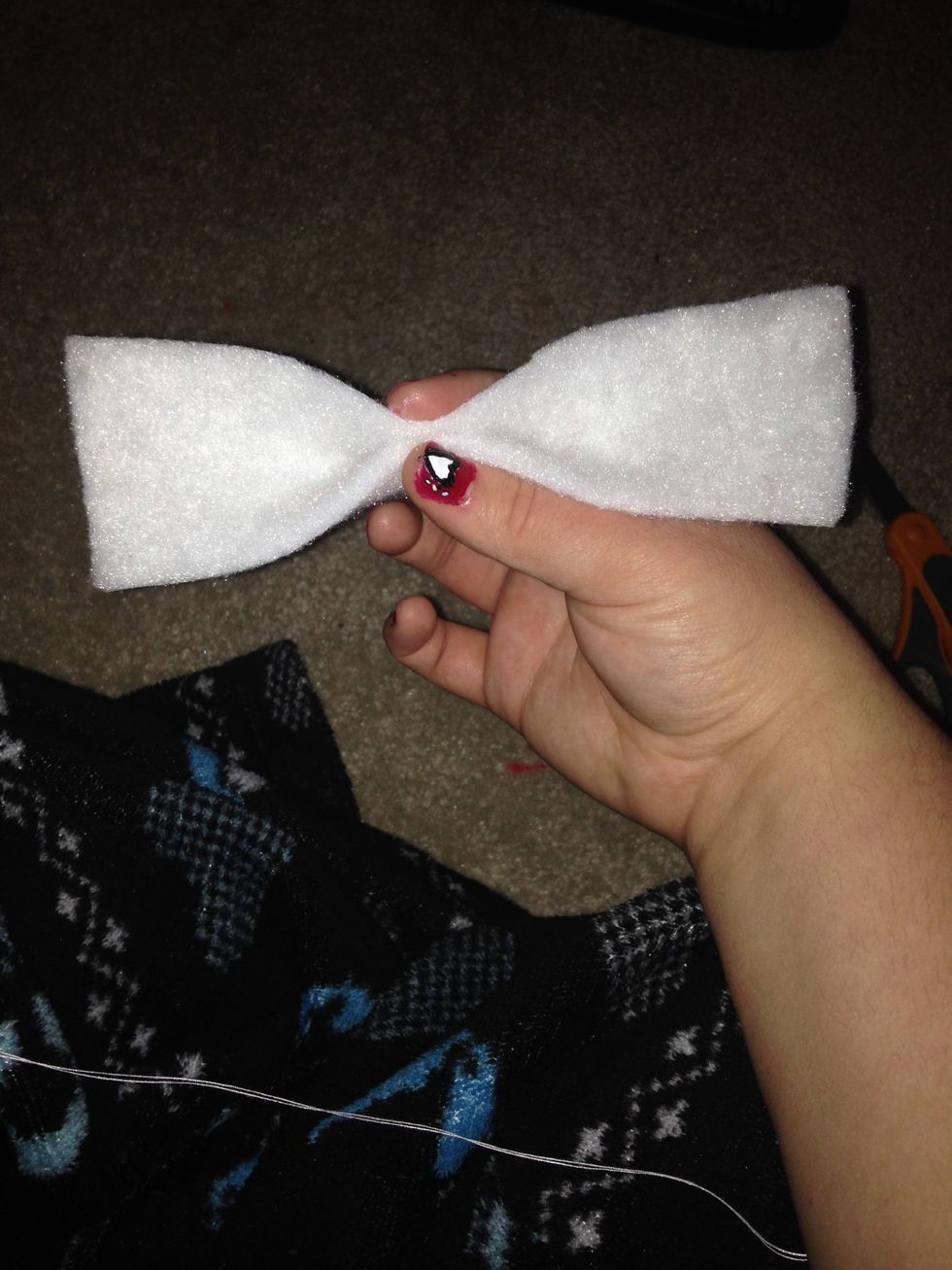 In the center, fold the fabric in half.
From here you need to see the center together. It might be a little complicated at first. Also, if might look messy, but you'll cover it up with another piece of fabric.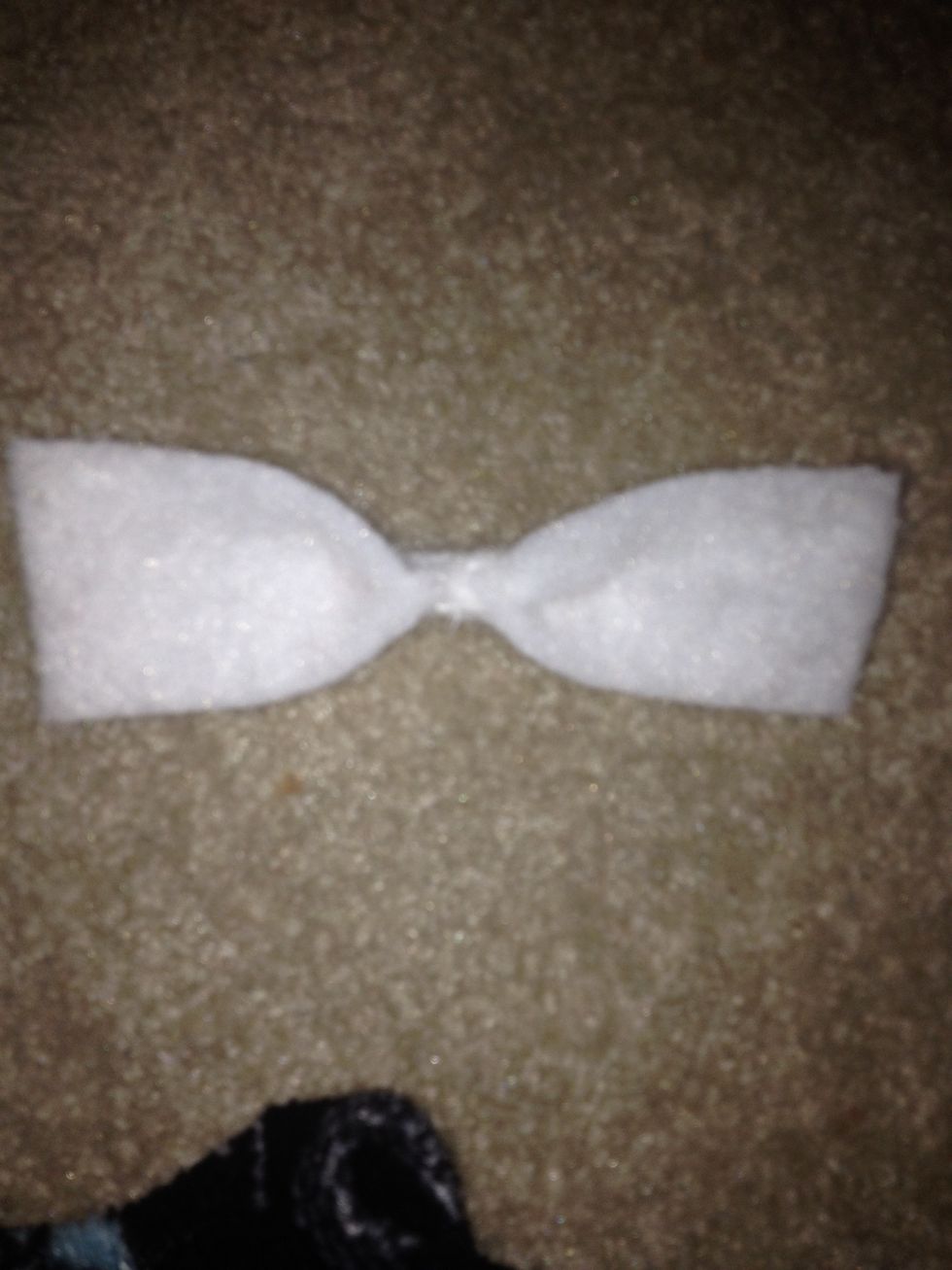 Once you have the center sewed together, you can move into the middle piece.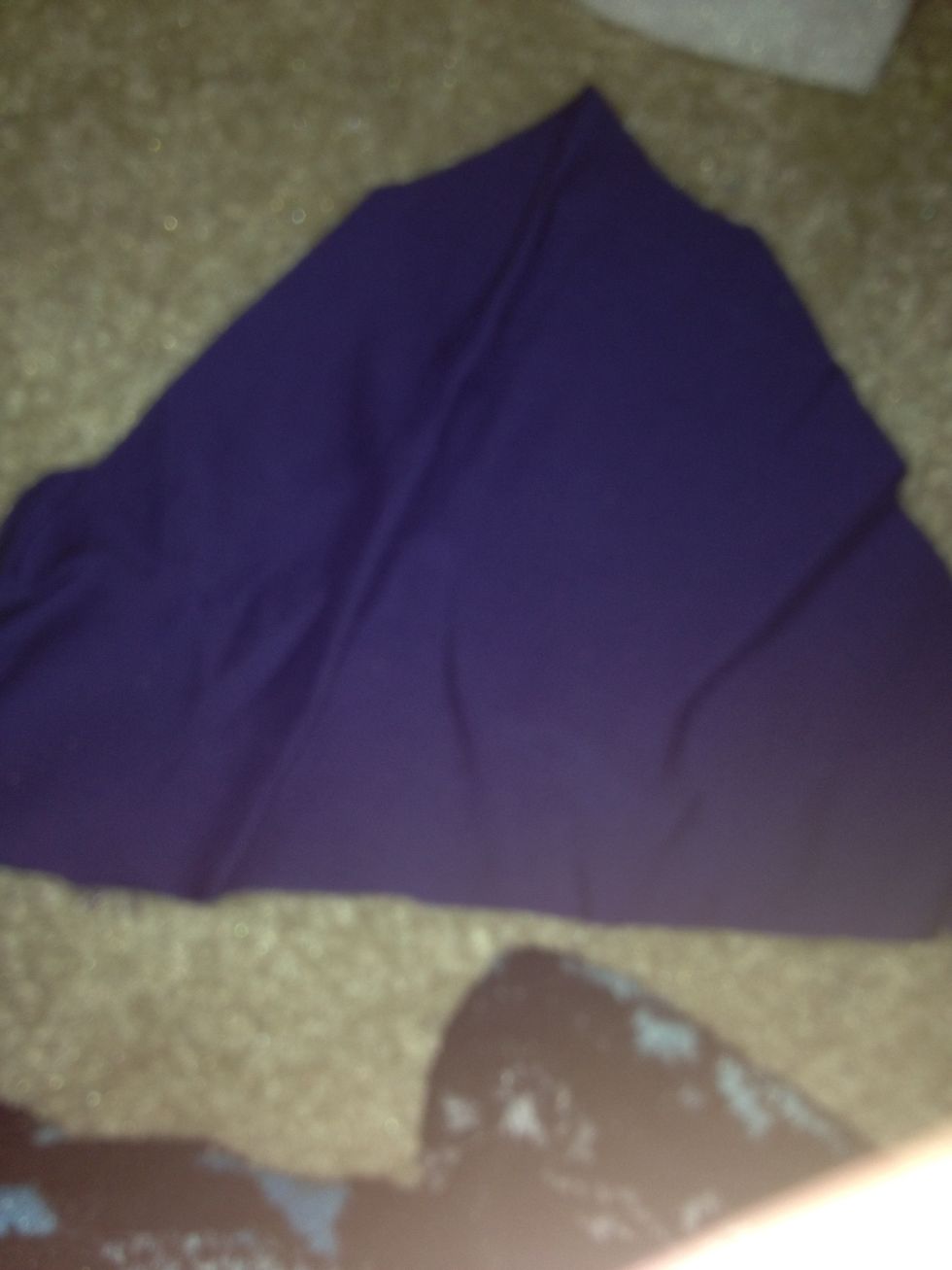 Take another scrap of fabric. You could use the same color, but I have a few different colors floating around.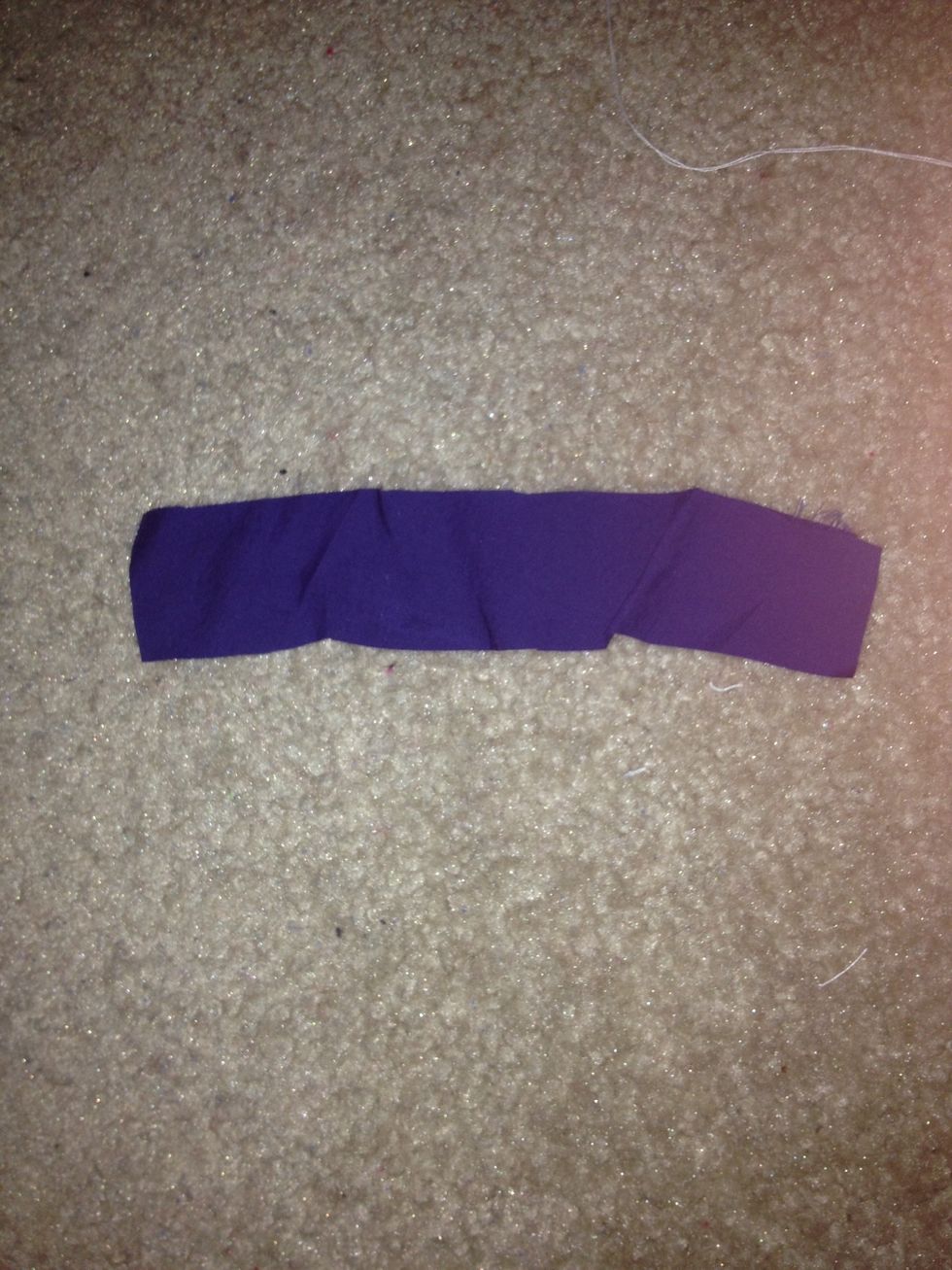 Cut it I to a thin rectangle.
Wrap of around the bow's center and sew it together. If you can, get the appropriate color thread for the fabric.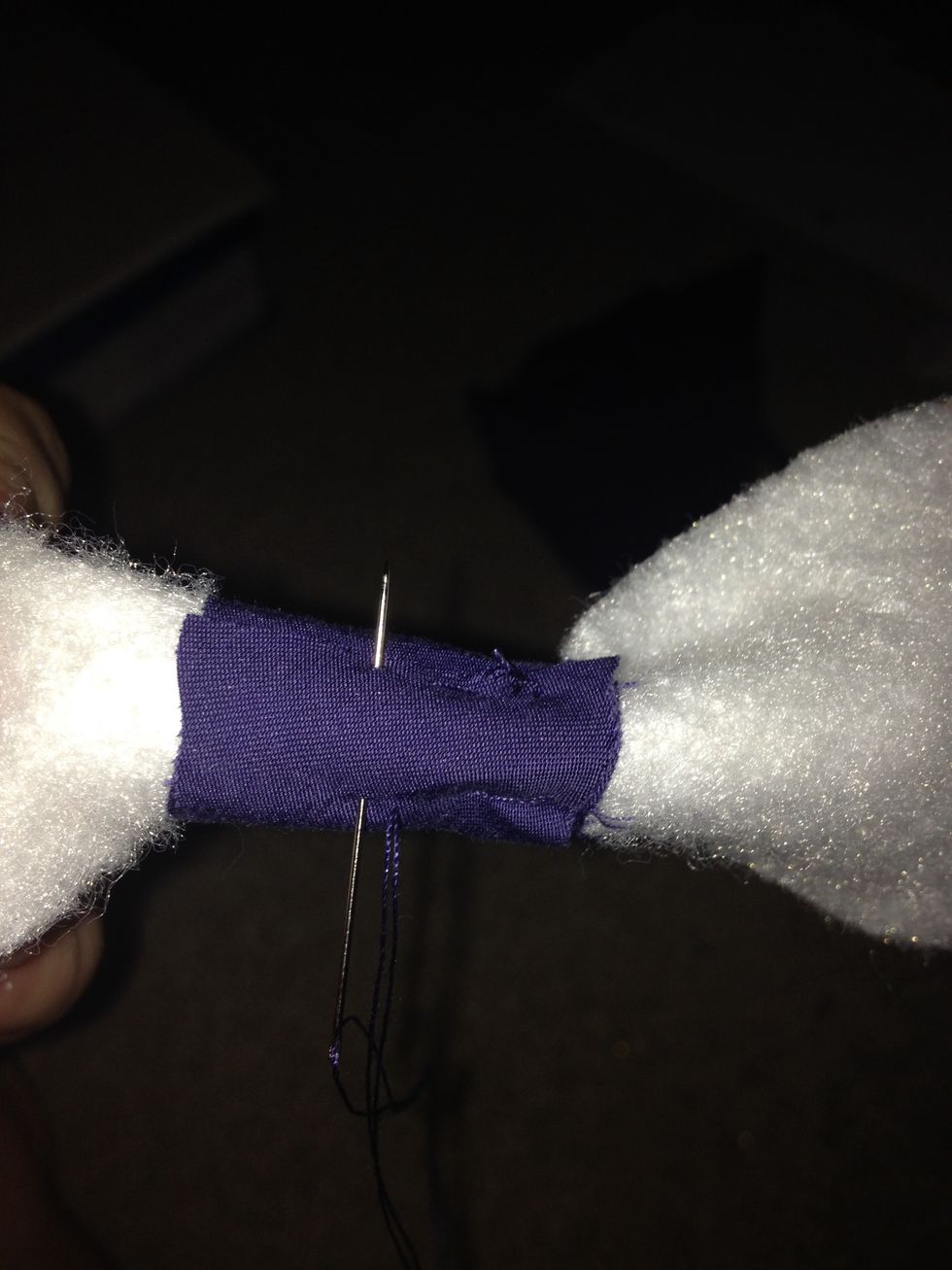 I actually sew it through the back side if the bow. This is just to make sure that the center piece doesn't slide around.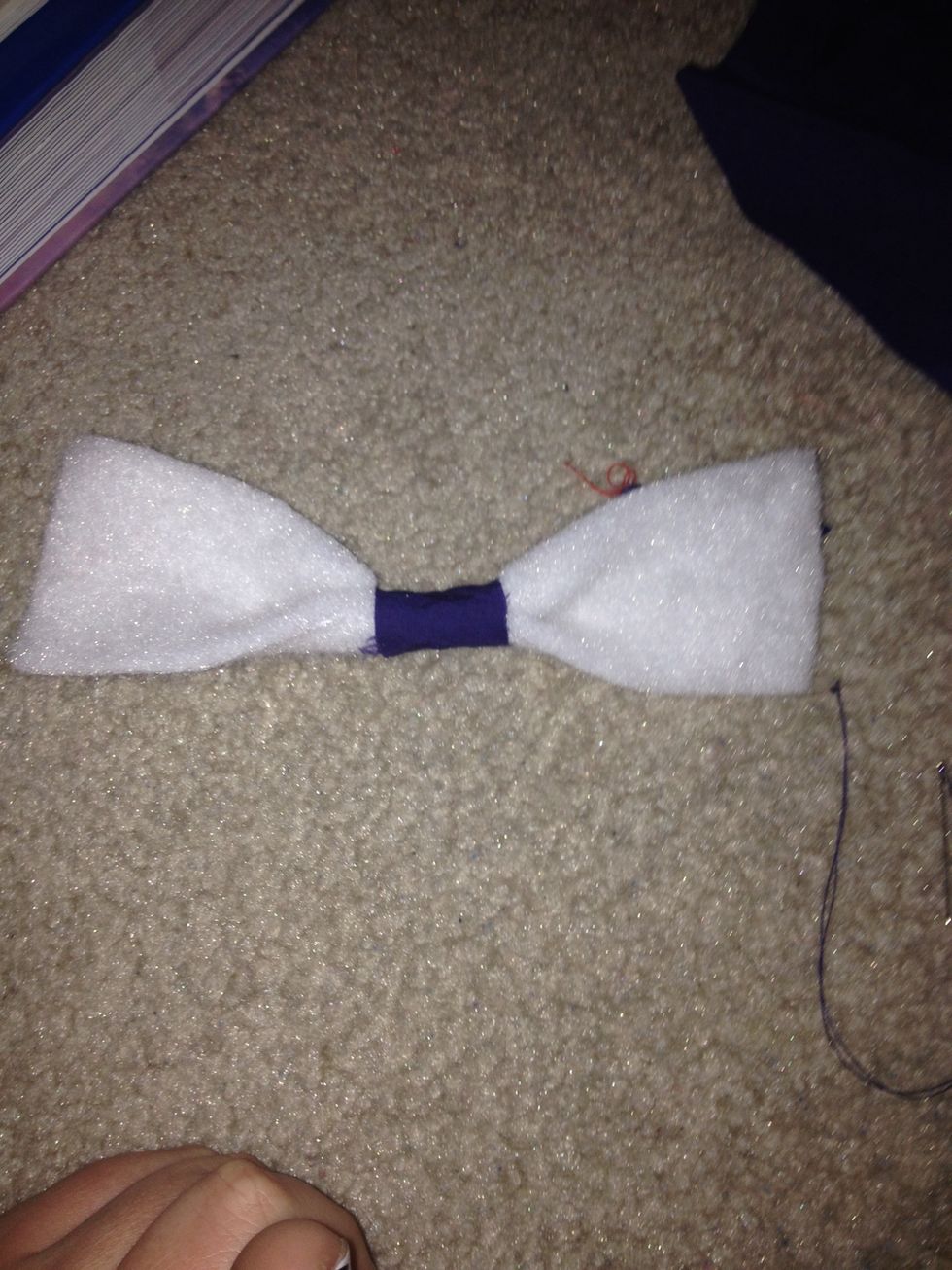 Now we add the Velcro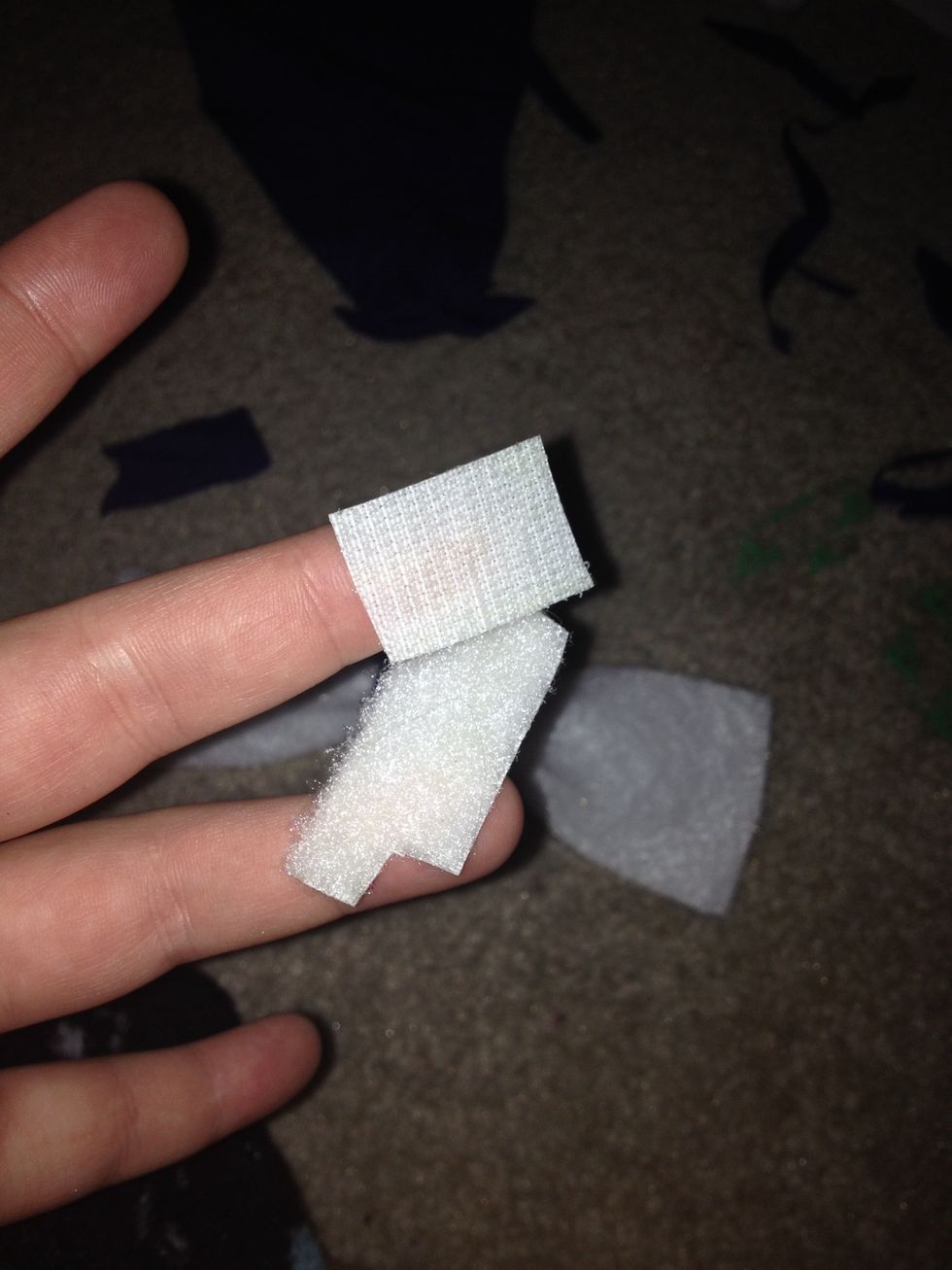 I'm going to try this kind this time. It's actually sticky ones. But if you want you can see them on, got glue, or just trust the sticky.
I normally put the rough piece on the bow, and I attach the soft one to the pets collar.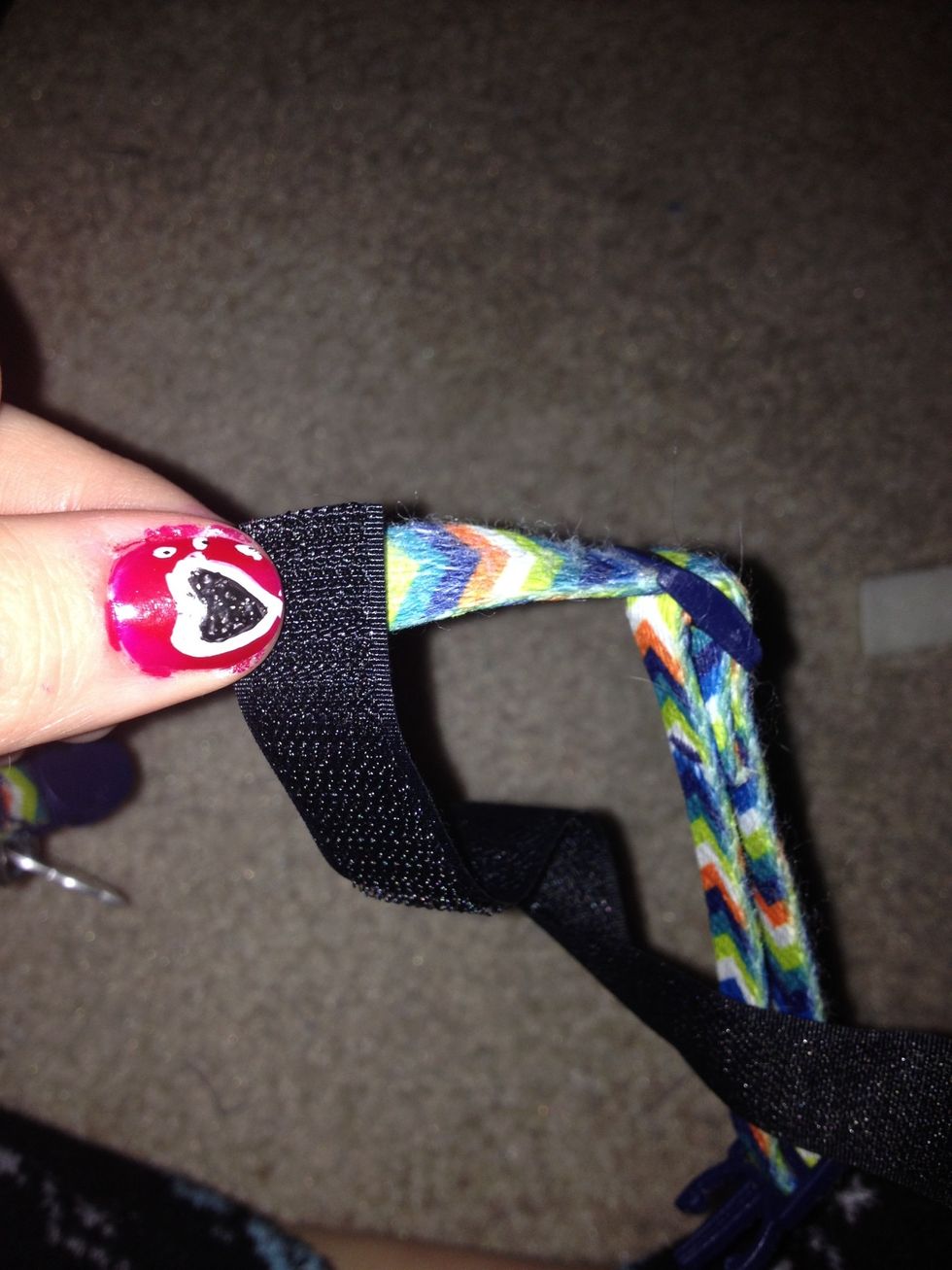 I just take enough to wrap it around the collar.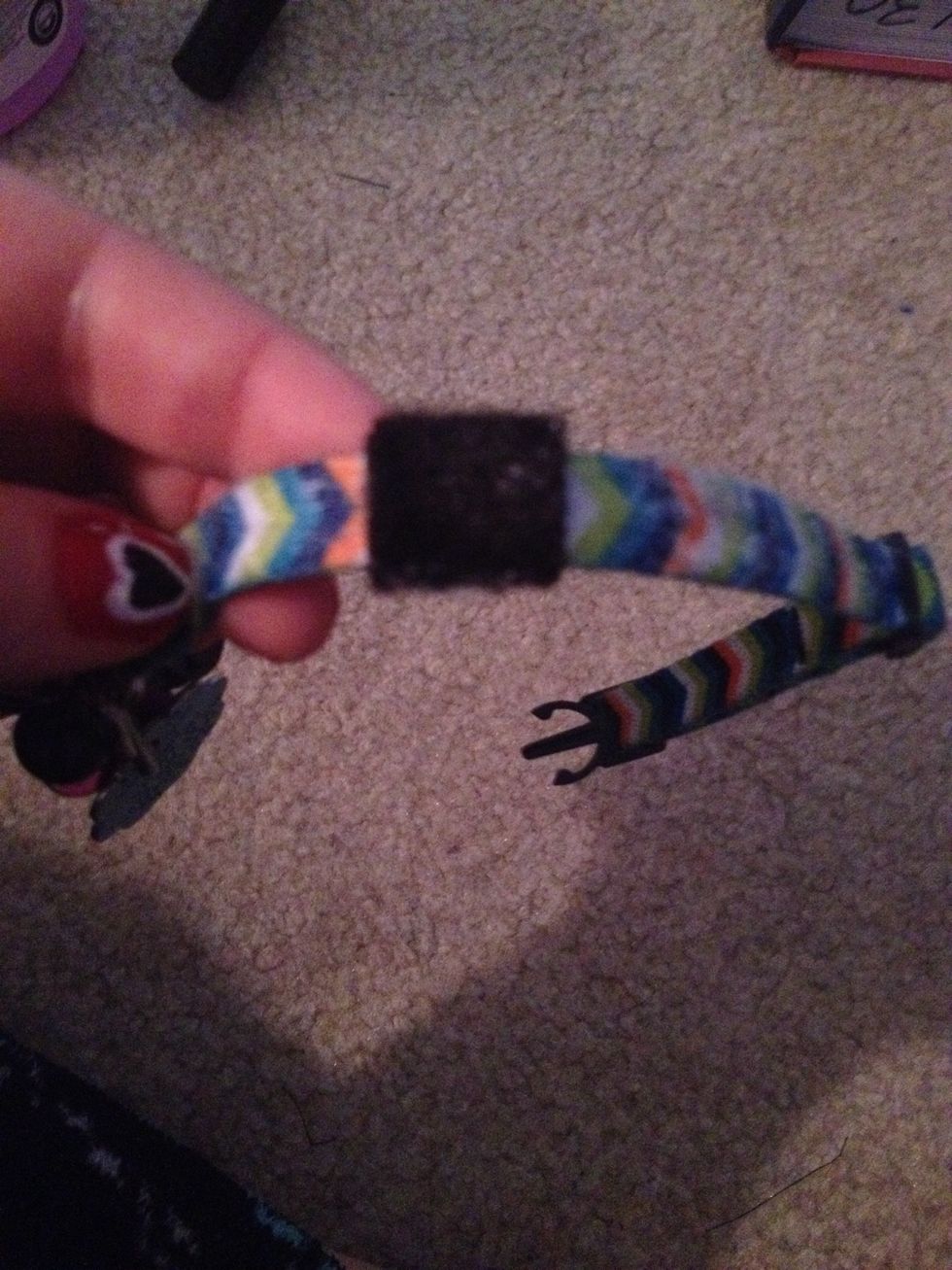 Their should be enough to over lap the beginning. From this point I hot glued it together. I did this so it didn't hurt the collar.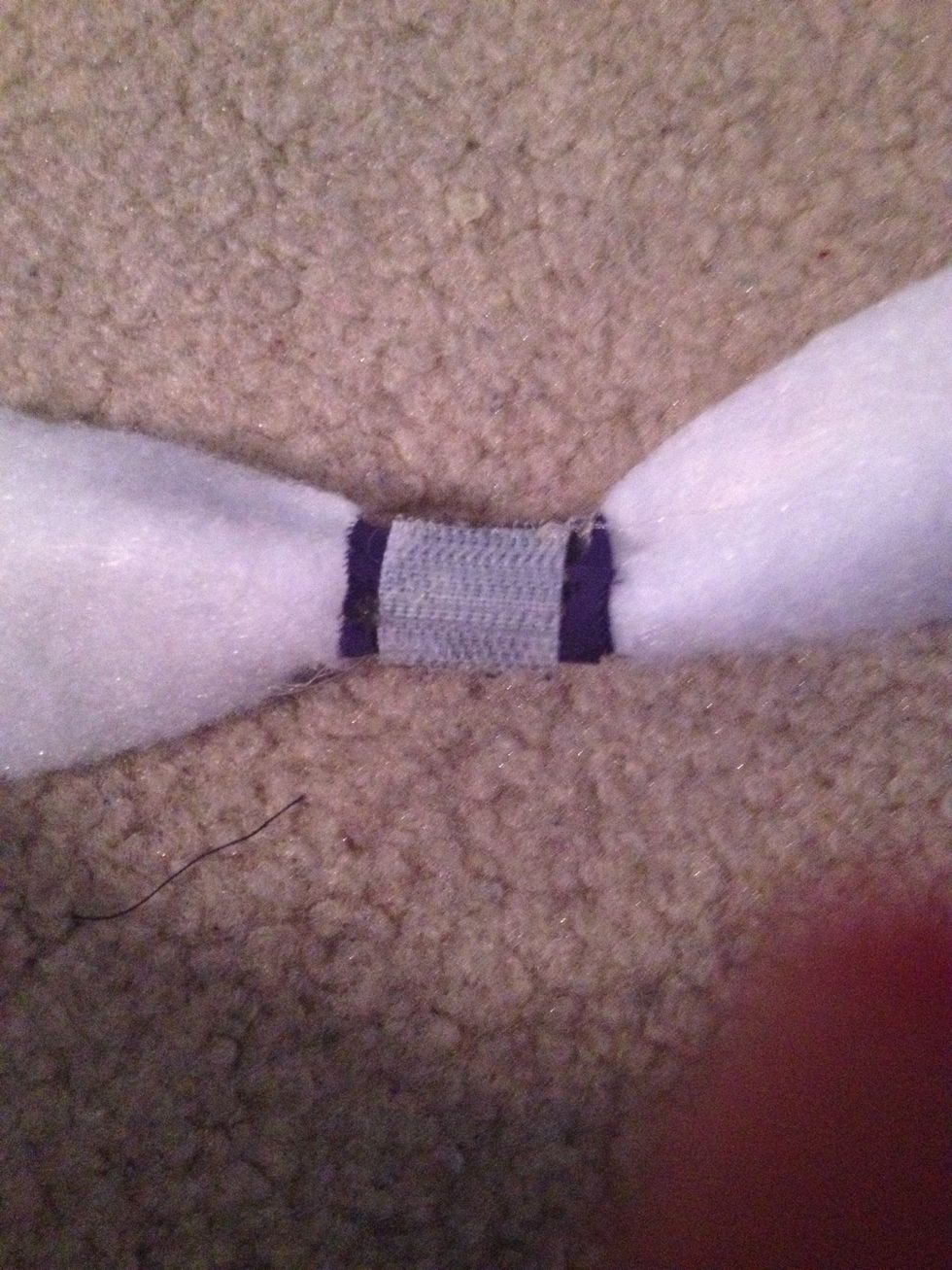 Once it's glued on, your don't. Put your pets collar back on and just stick the bow to it.
I don't know how everyone's pets are, but all my pets, specially my cat, hates cloths and anything like it. But my cat, Socks, she LOVES her bow. She doesn't try to rip it off like other things.
Hope you and your pet enjoys :)
Scraps of fabric
Needle & thread
Velcro
Optional: hot glue gun
Scissors