I used half of an old t-shirt sleeve for my fabric, but you can use whatever!
16
First start with your chunk of fabric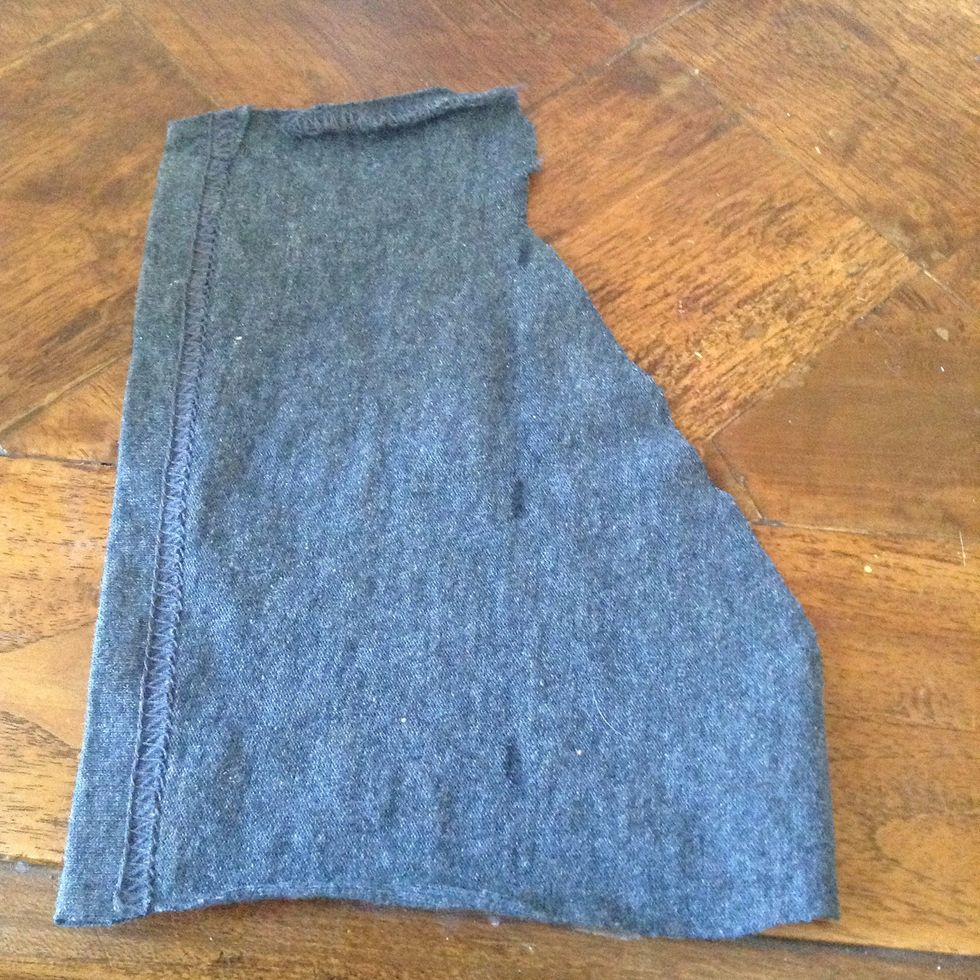 Then (if needed) trim so it's a straight line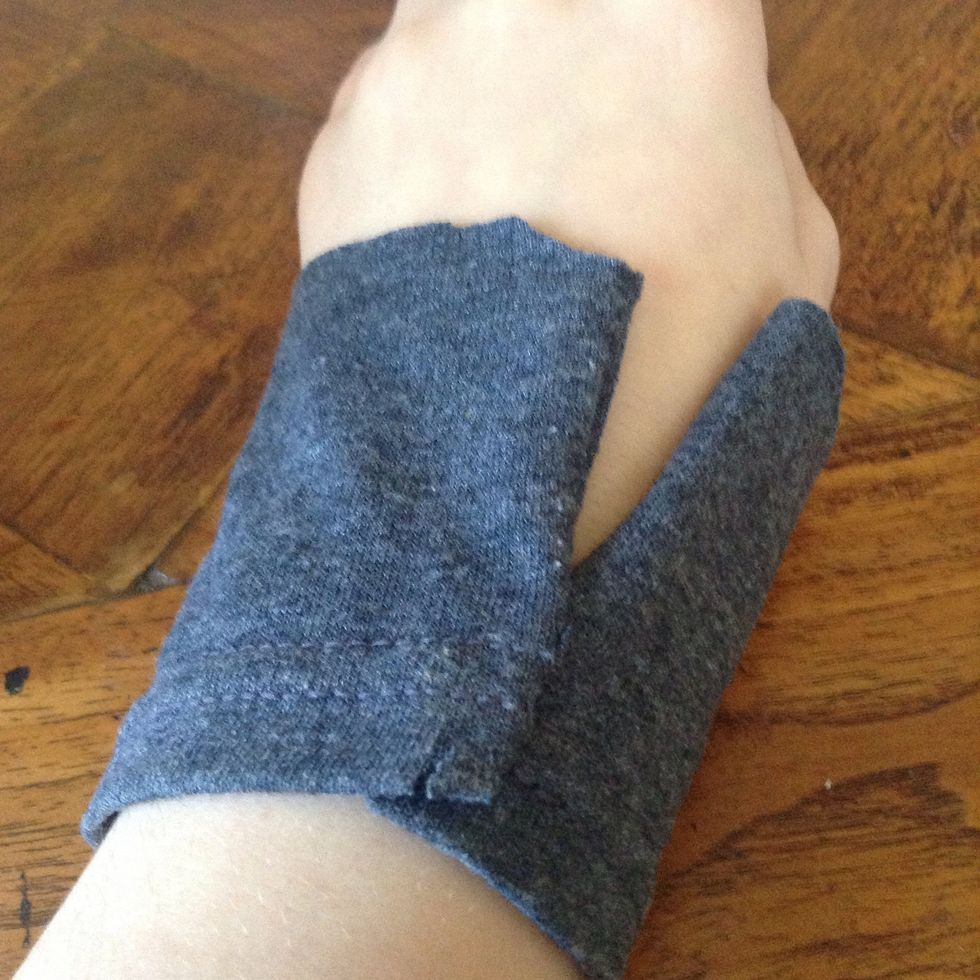 Wrap it around your wrist, to make sure it fits correctly (the fit should be loose, so you can slip it on and off)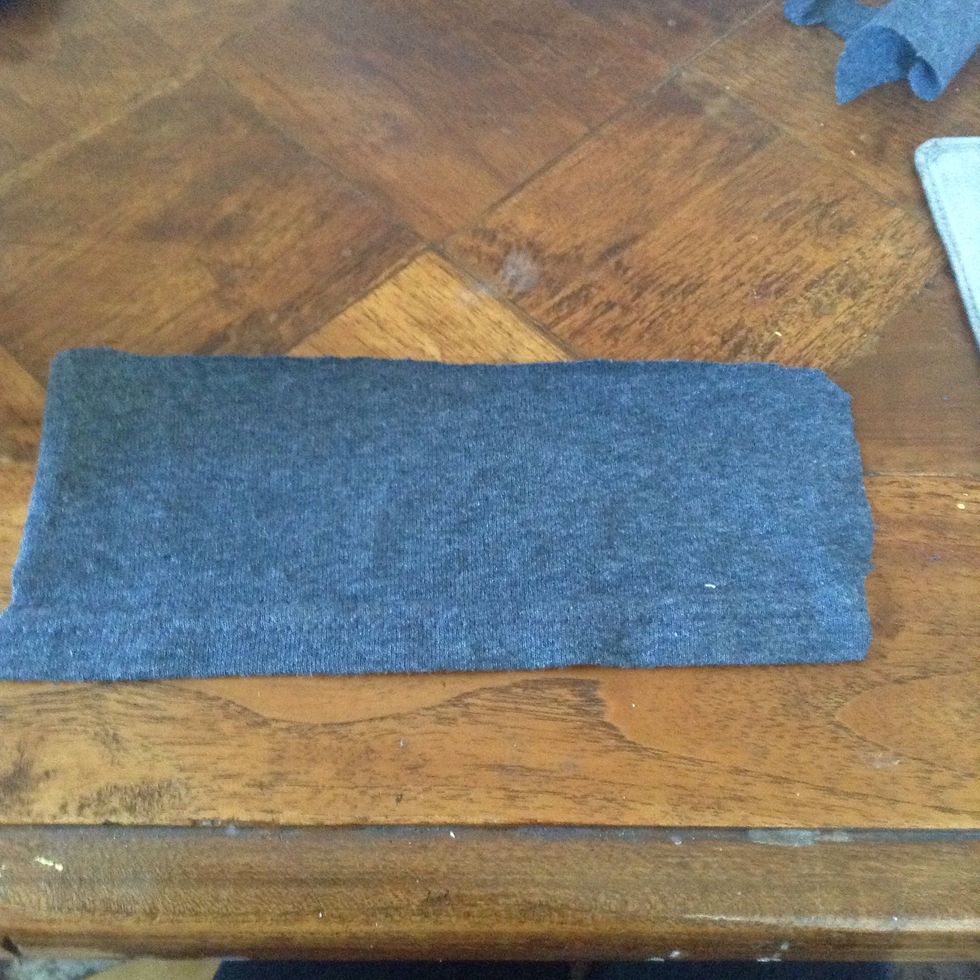 Place the fabric face up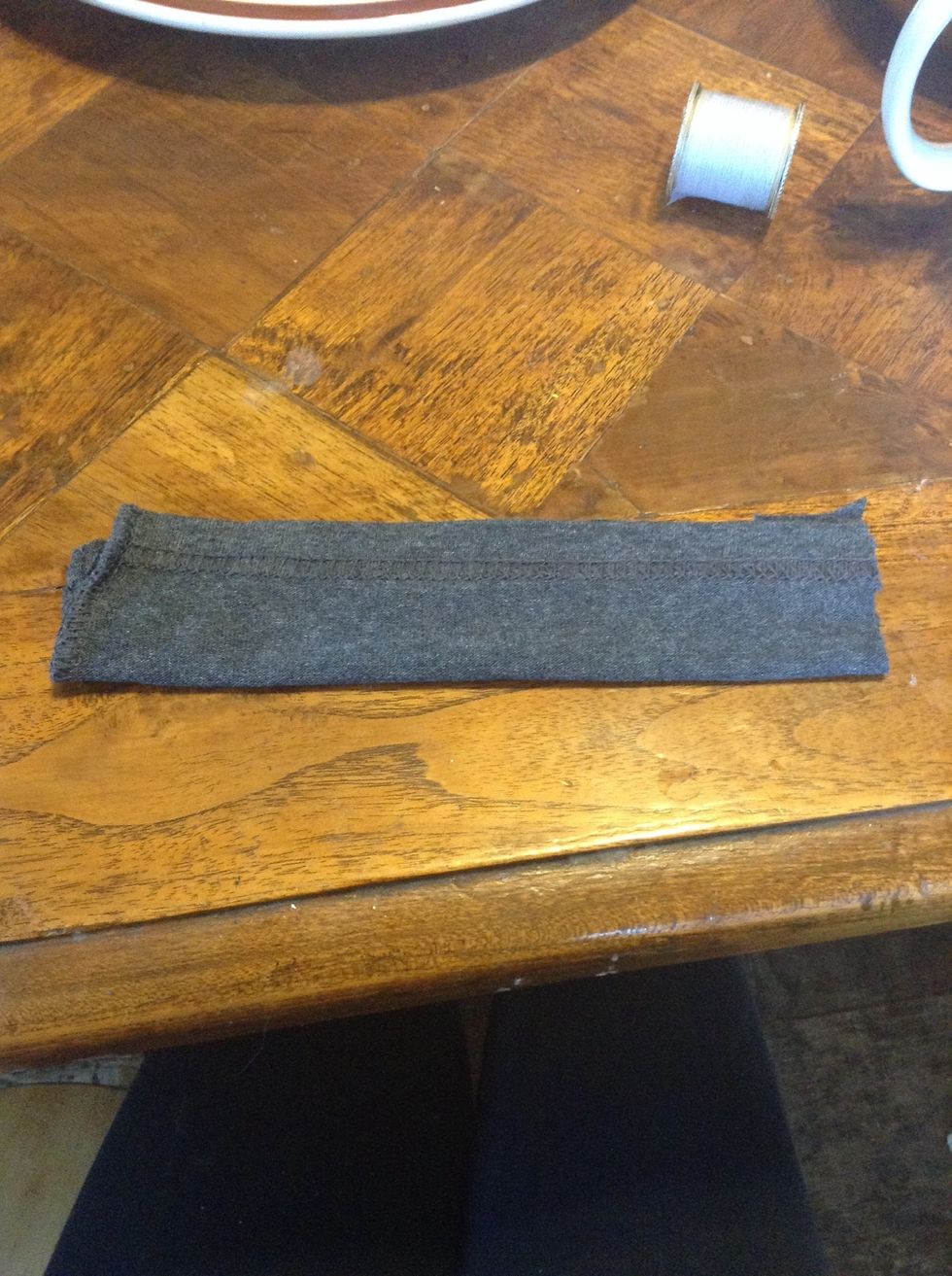 And fold it in half so the ugly side is now facing up (it will be flipped inside out later)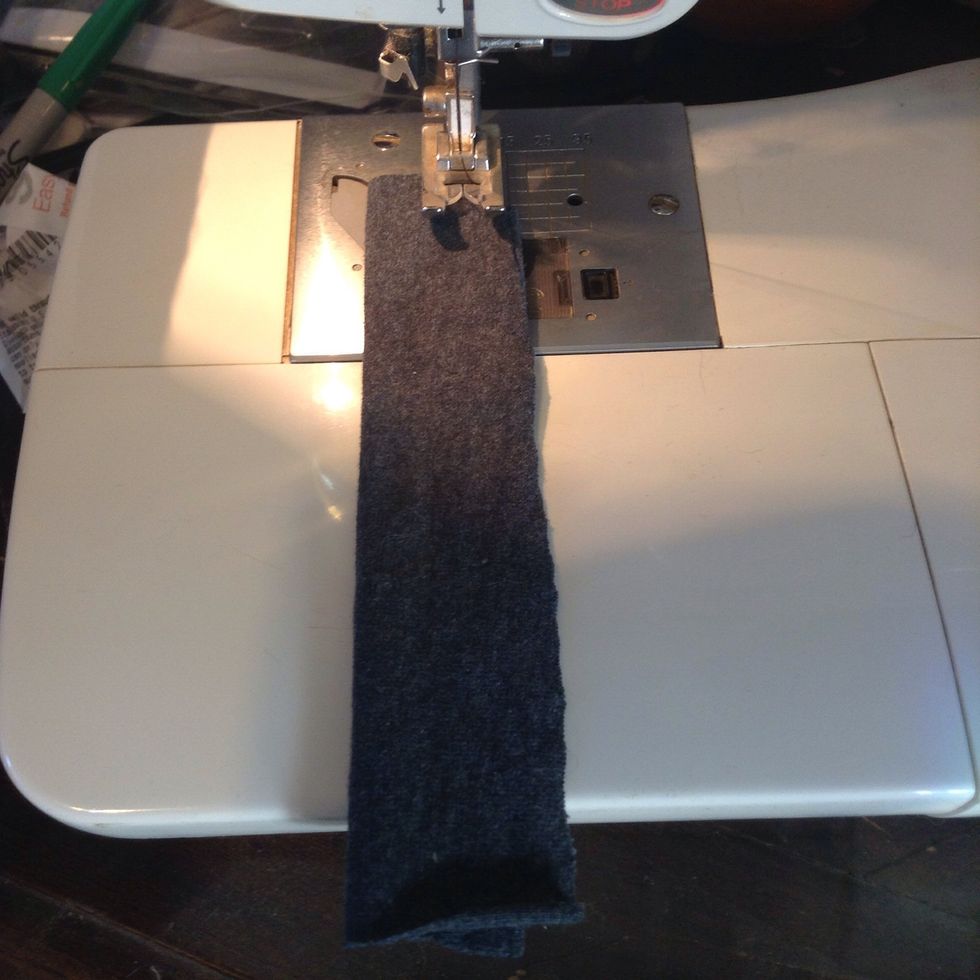 Sew across the edge, leaving enough space for it to be turned right side out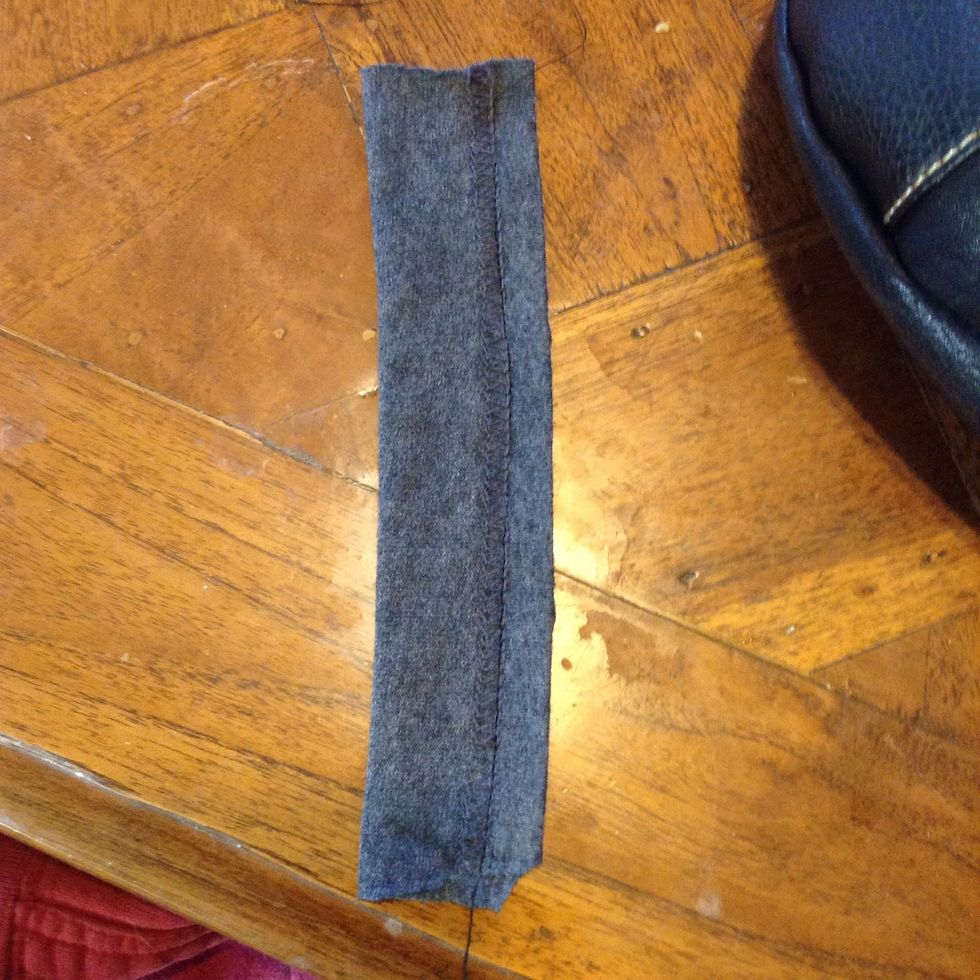 I sewed across the edge of the old seam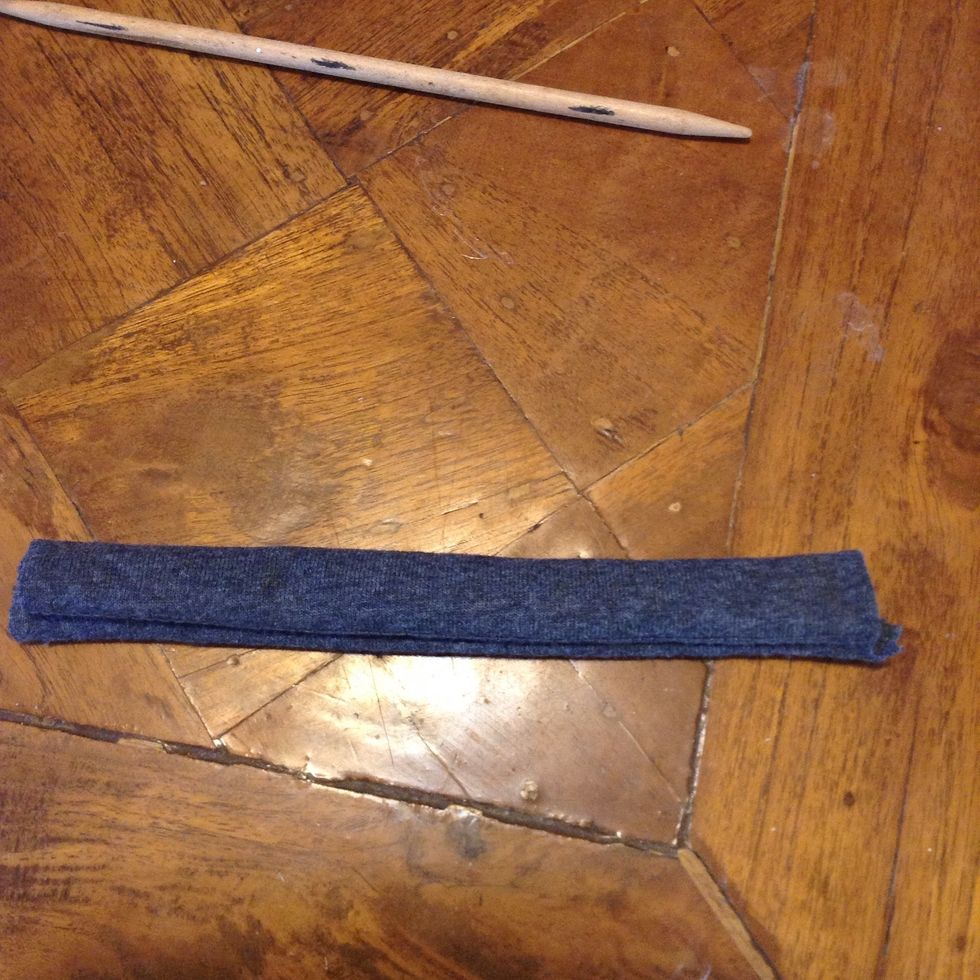 Once flipped, you should have a small tube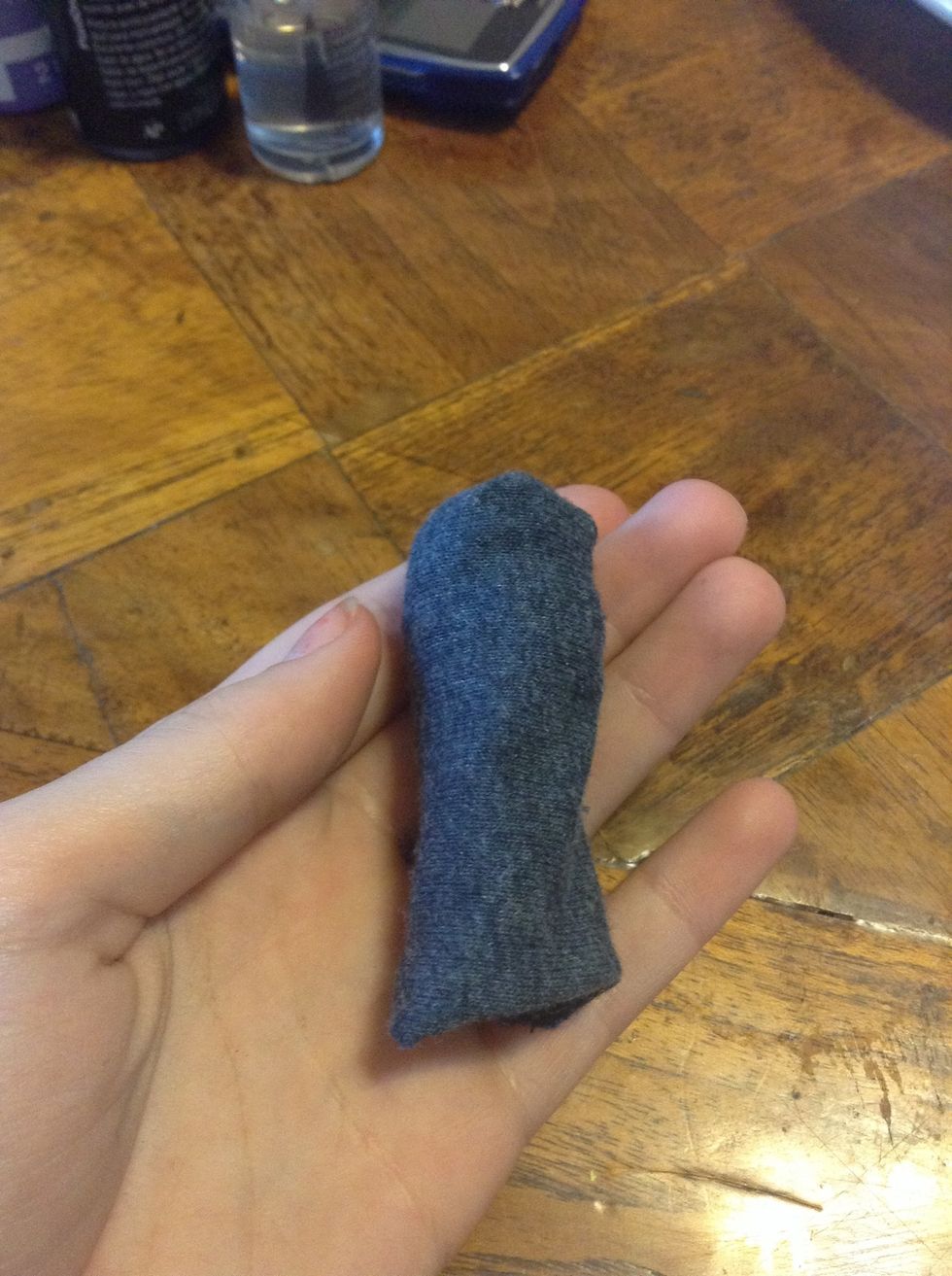 If you are having trouble making the tube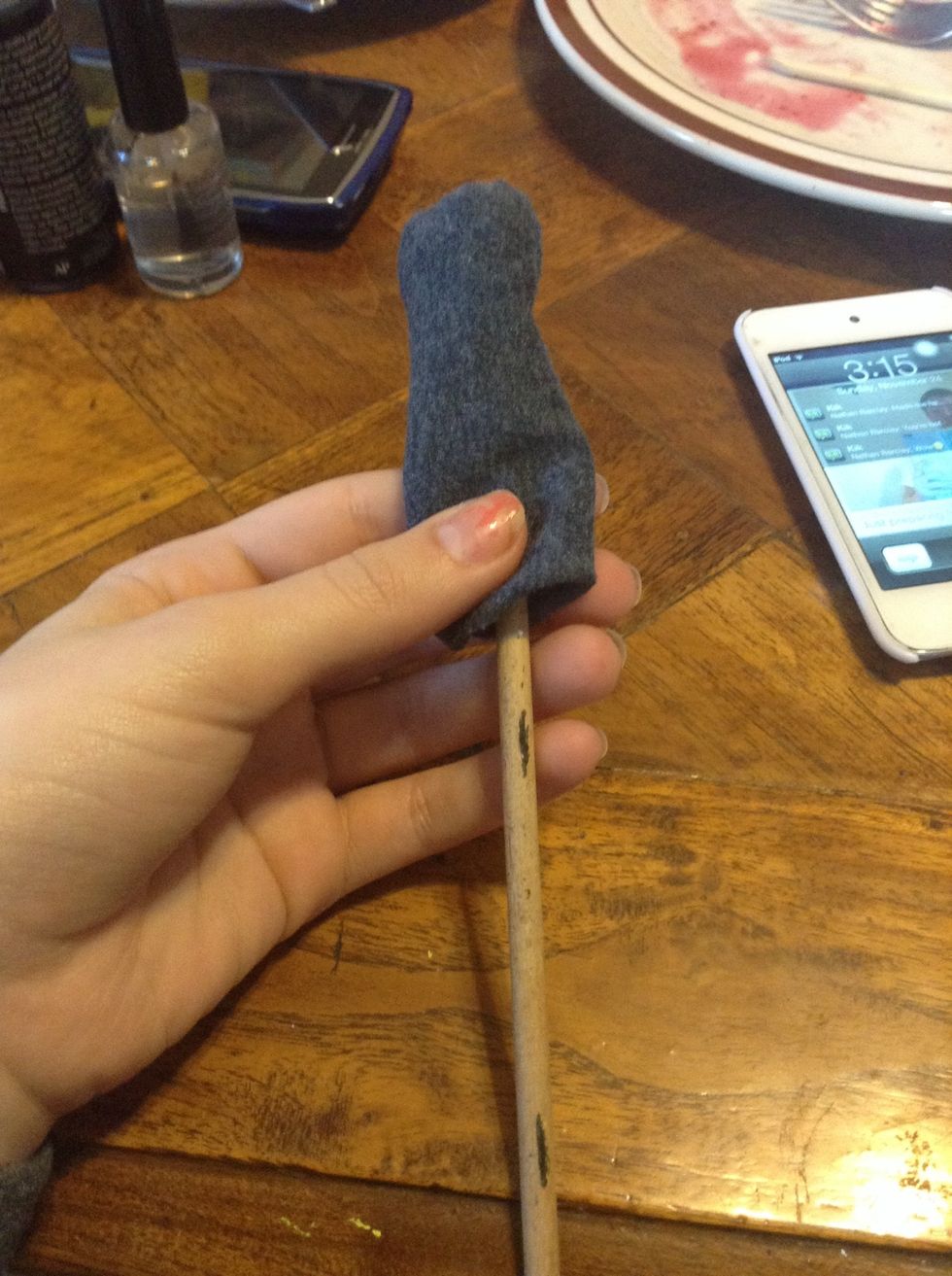 Take a knitting needle or pencil and shove it through the tube, until it goes all the way through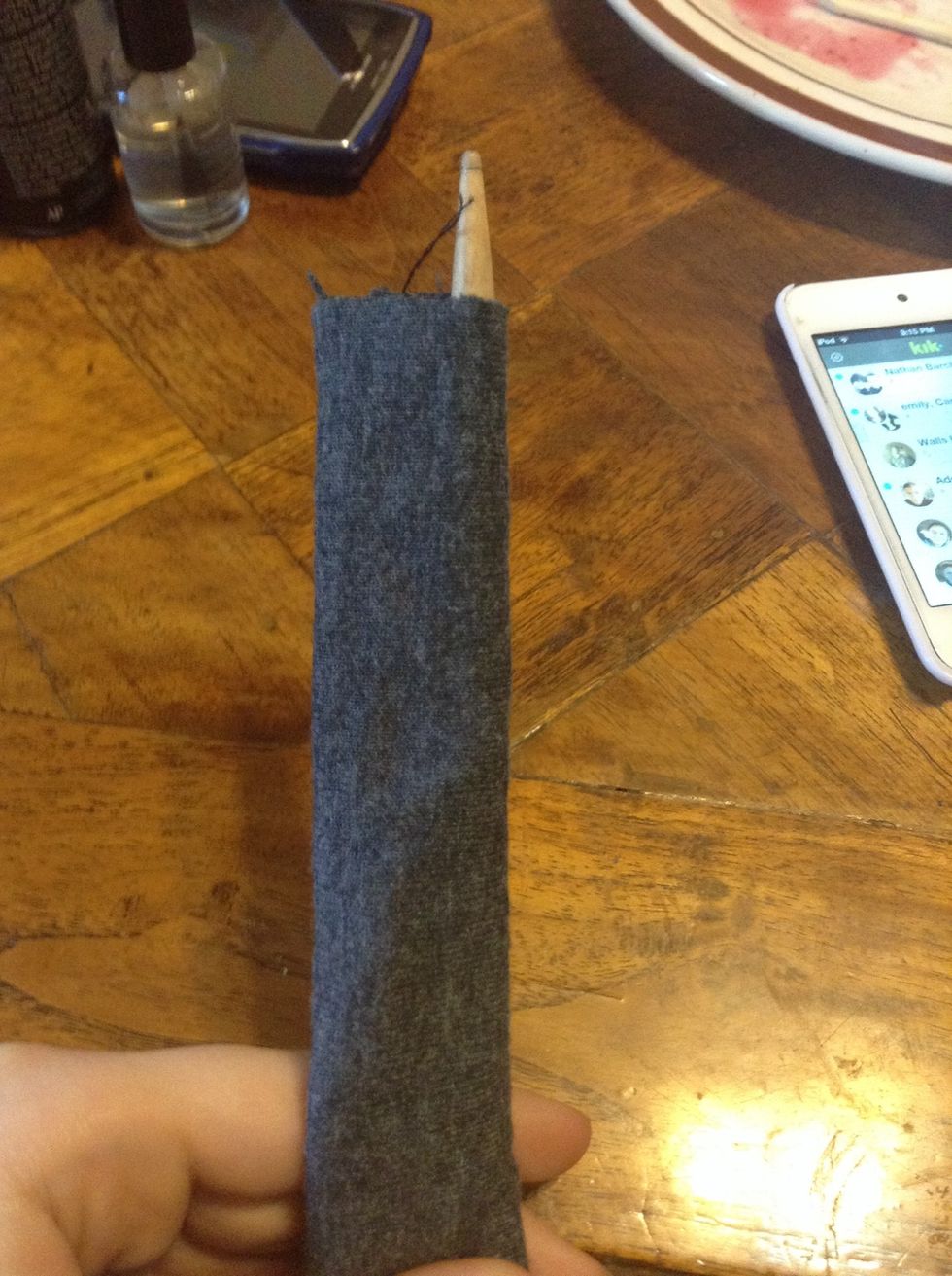 You might have to take it out and move it around to get it through, just make sure not to take the seam out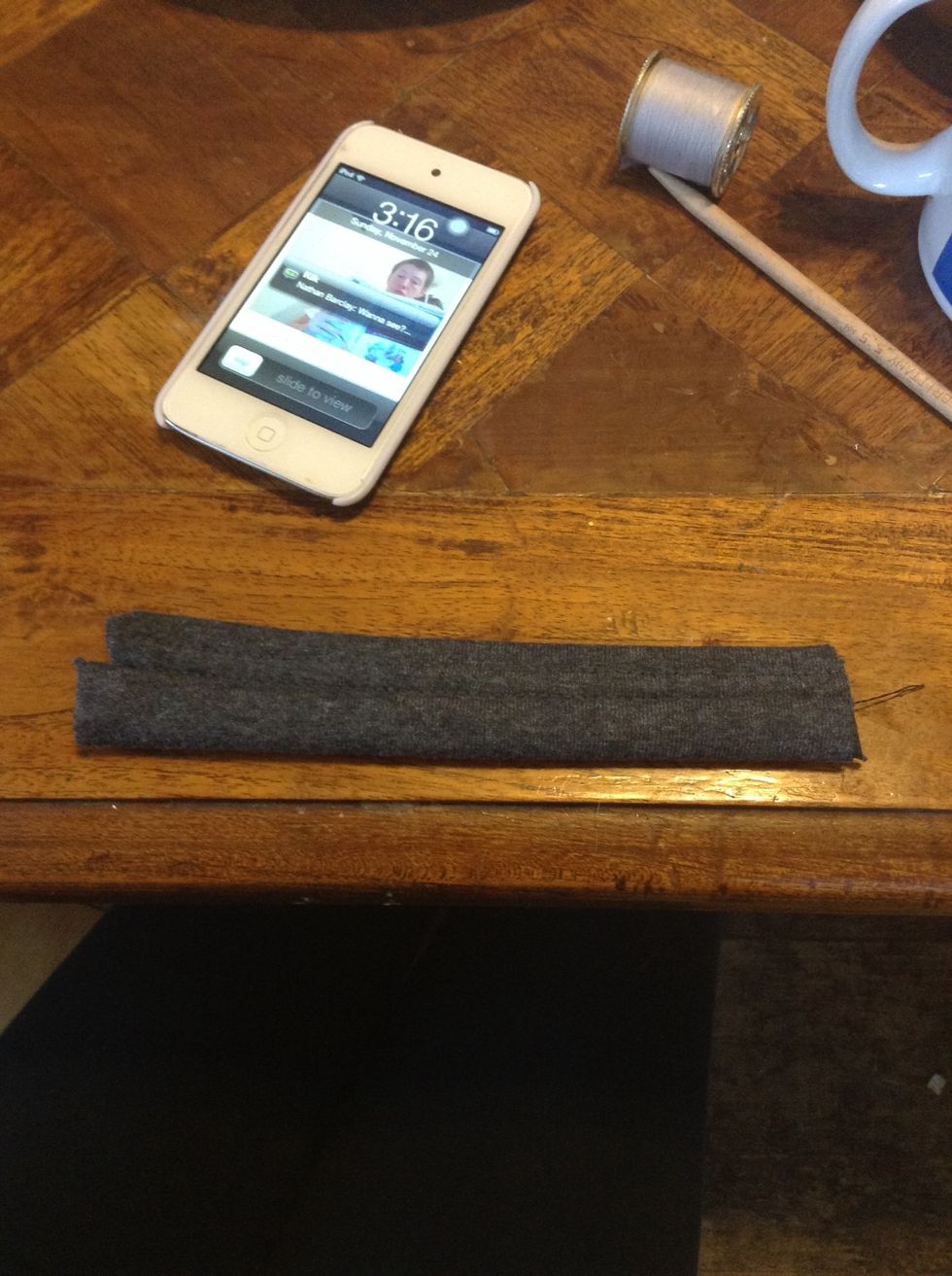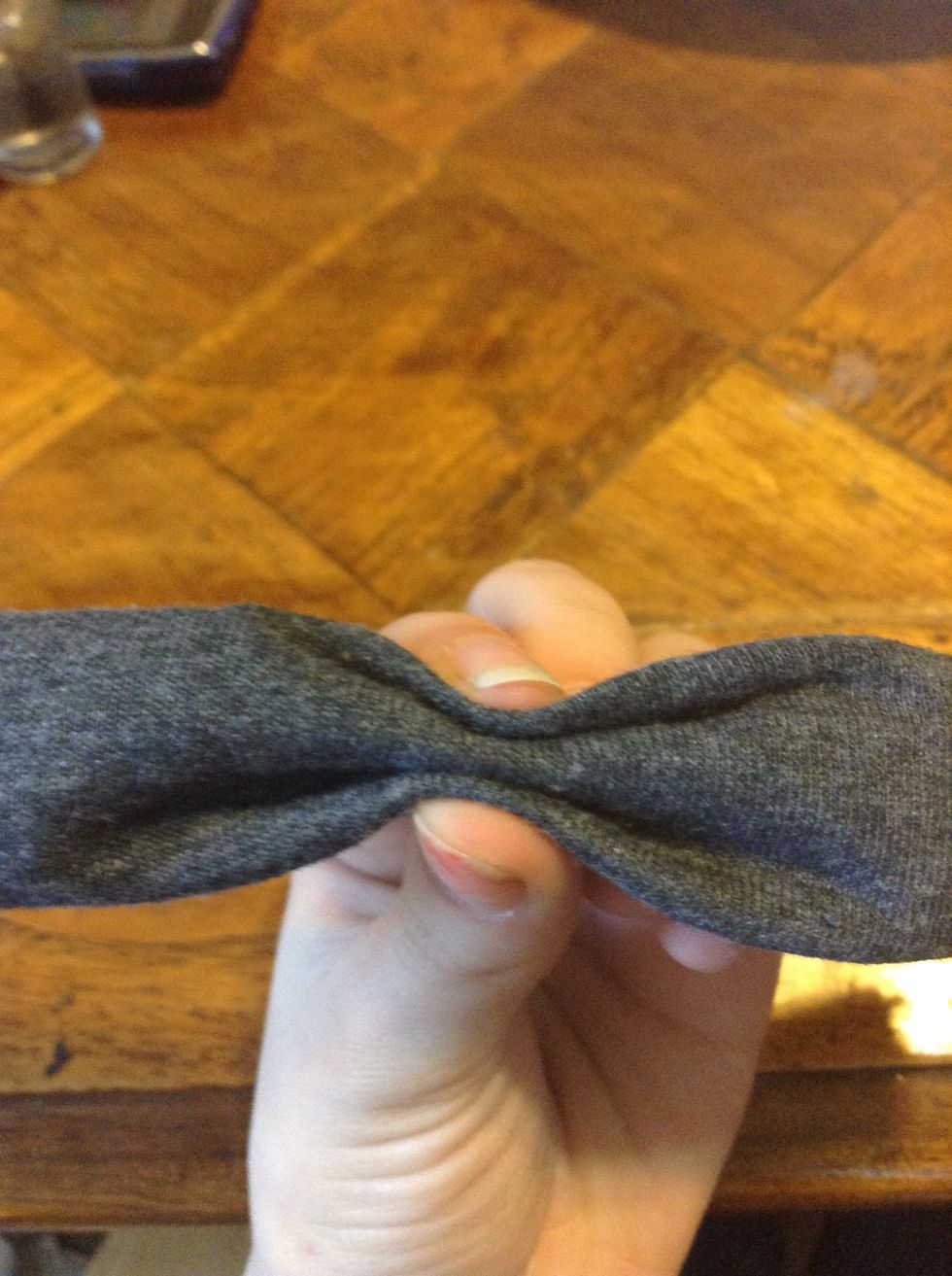 Now make the center of the bow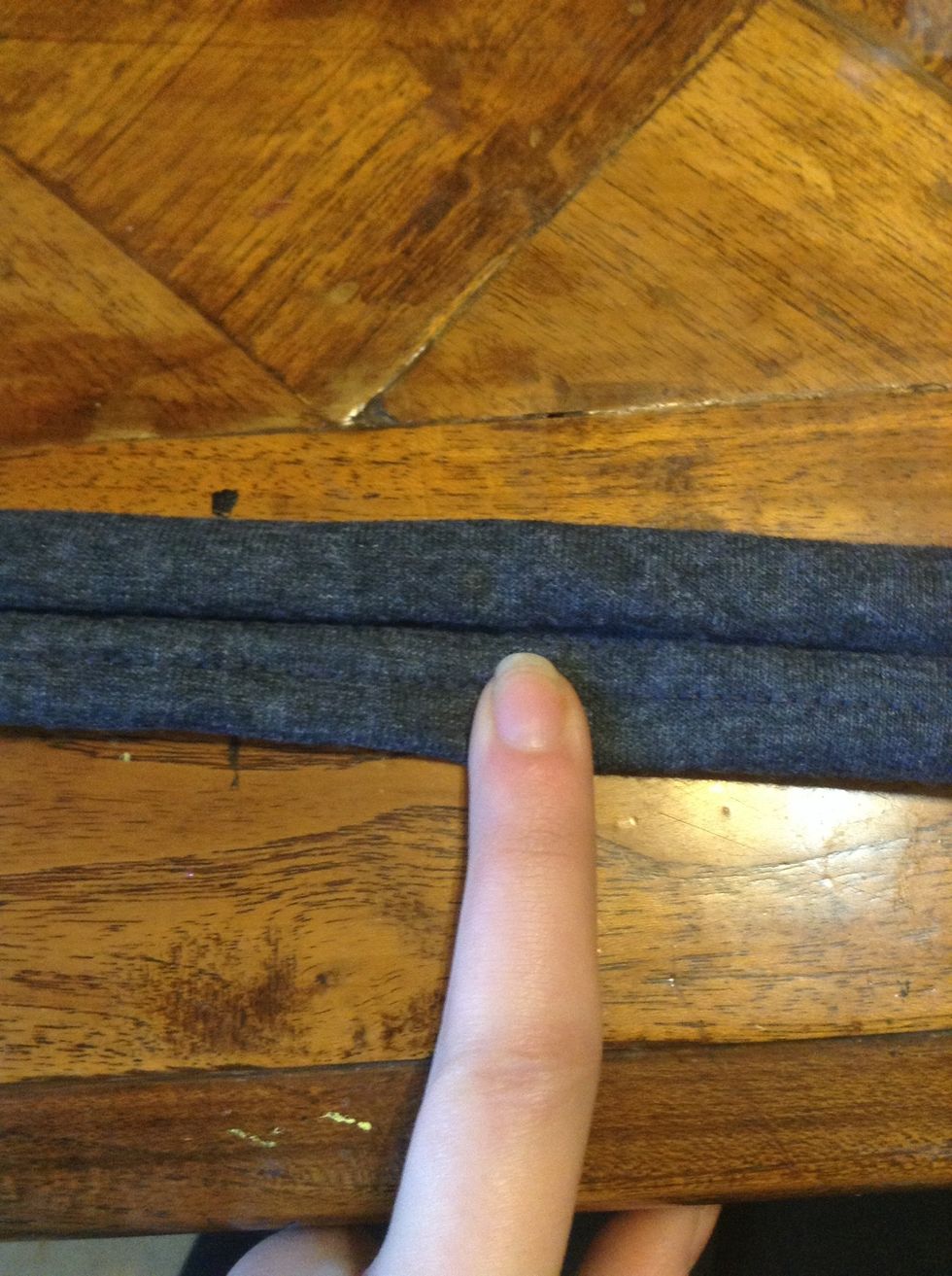 Start by flipping it over, so the seam is face up in the middle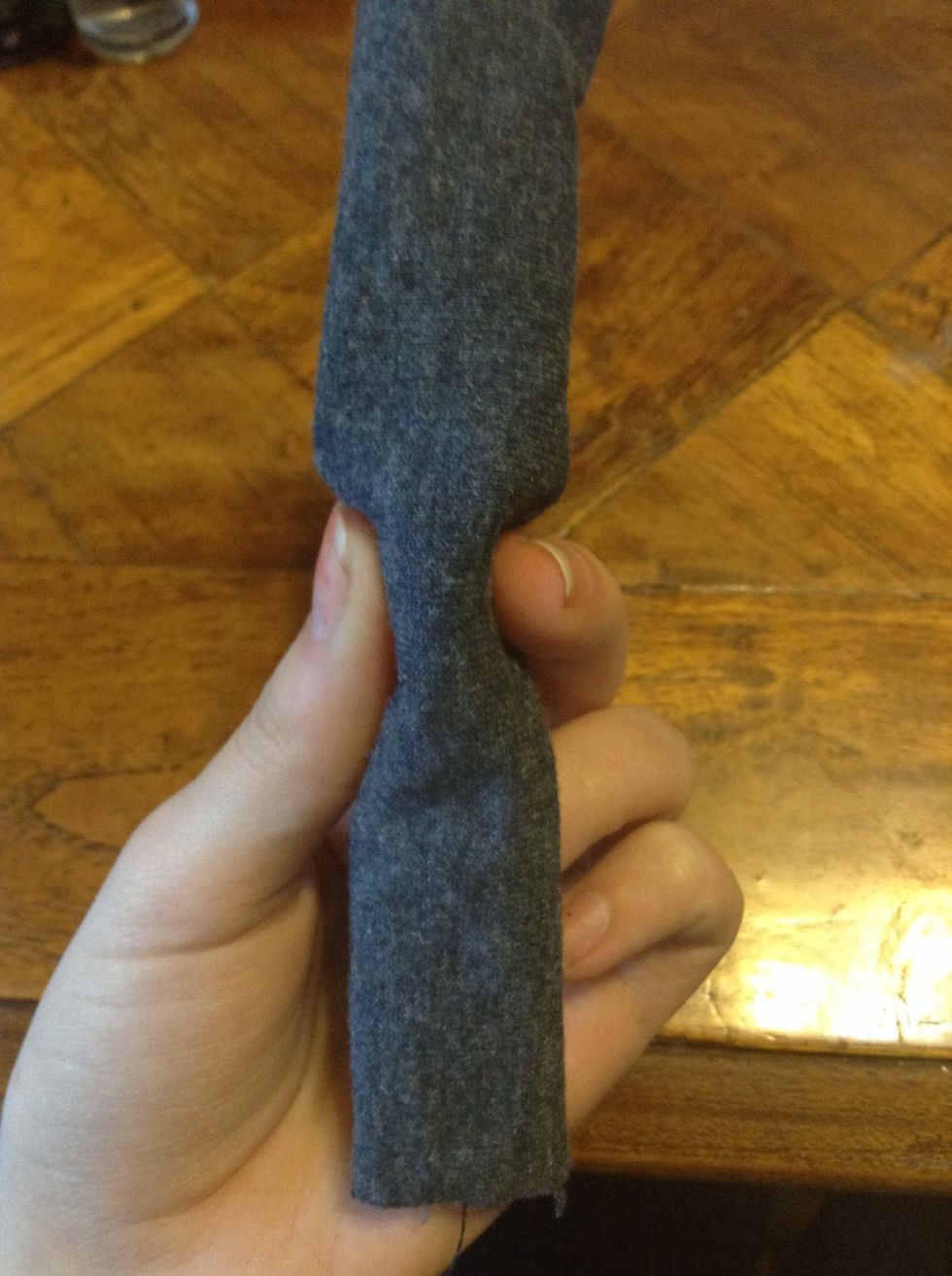 Put your index finger in the seam and push up to make a little mountain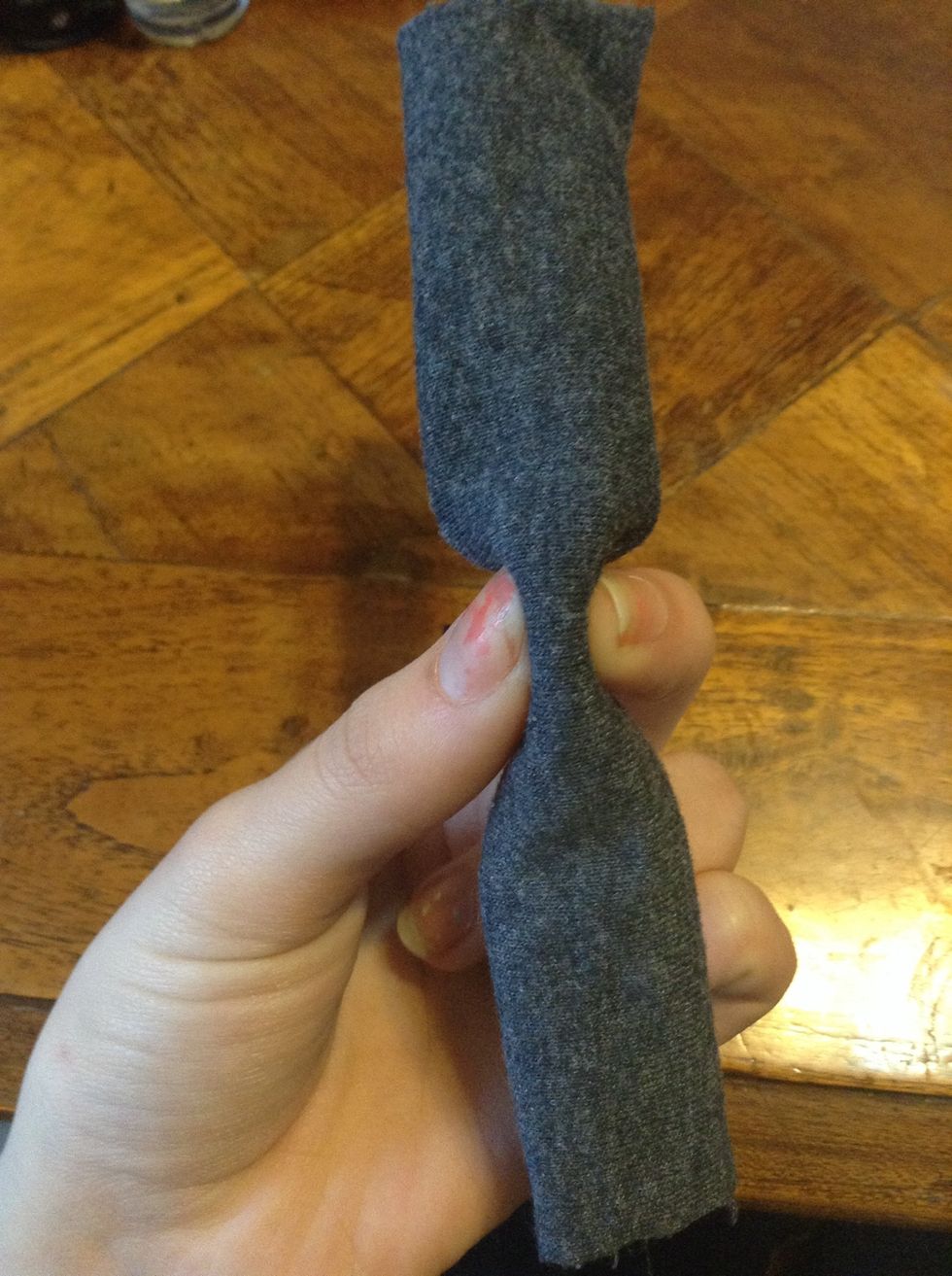 Pinch the mountain and remove your index finger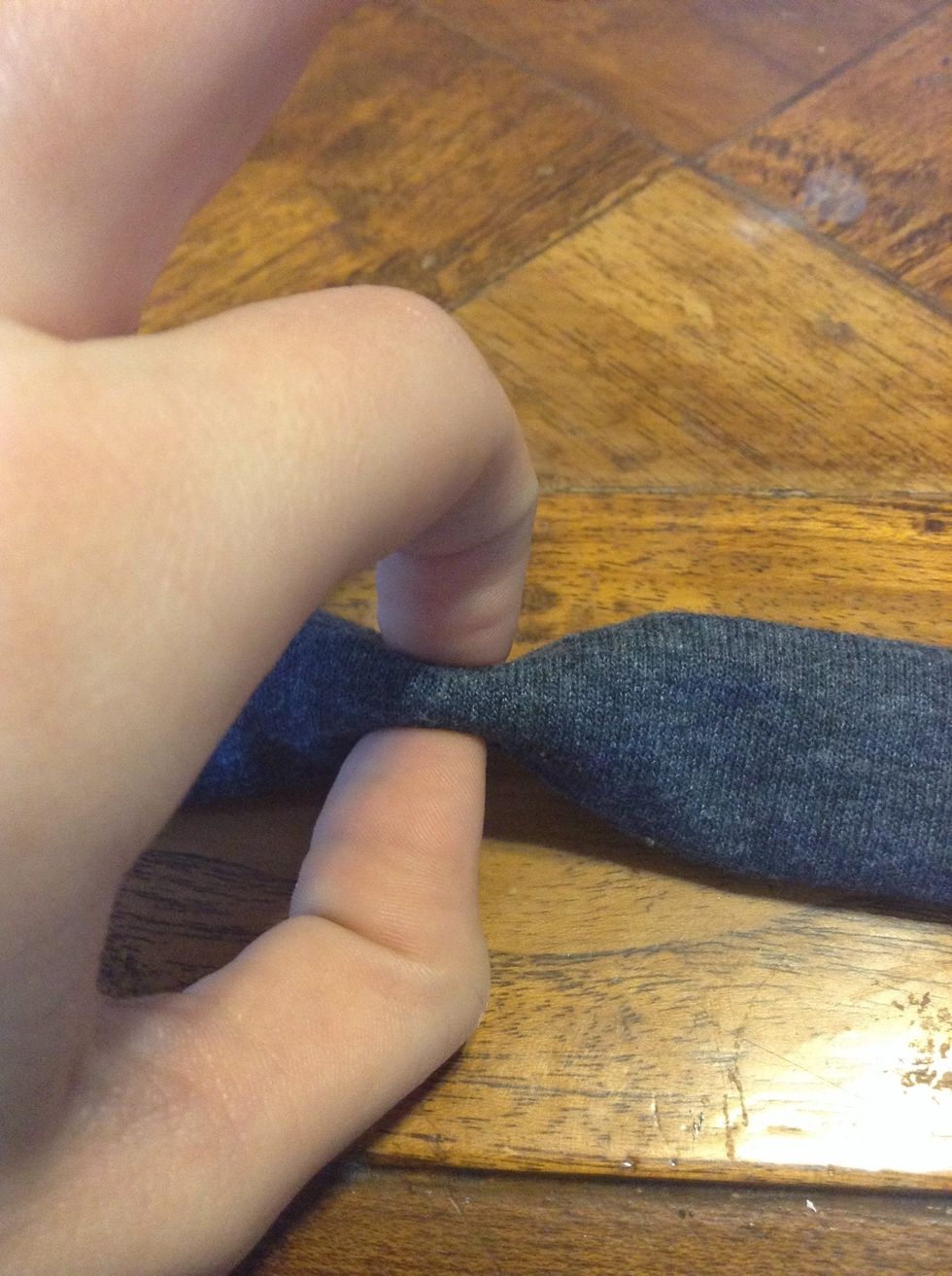 Now holding the center with your index finger and thumb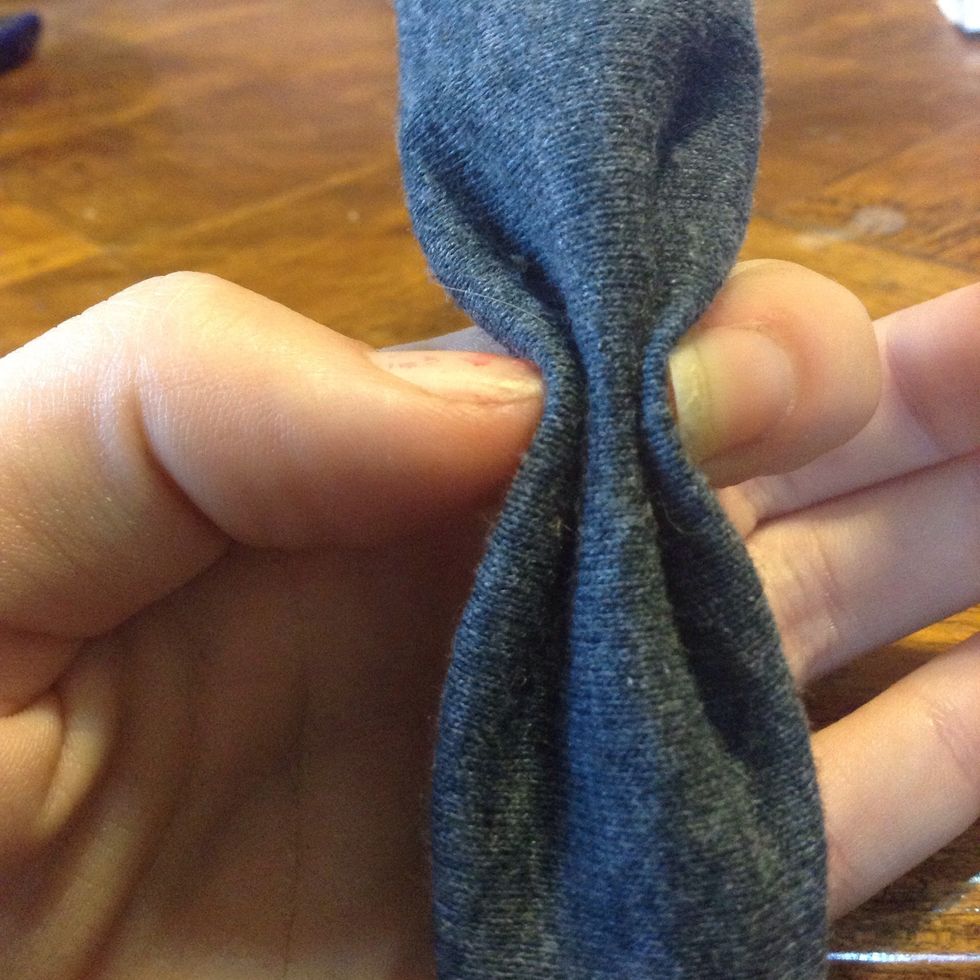 Use your other hand to fold the sides up along your fingers, and pinch it together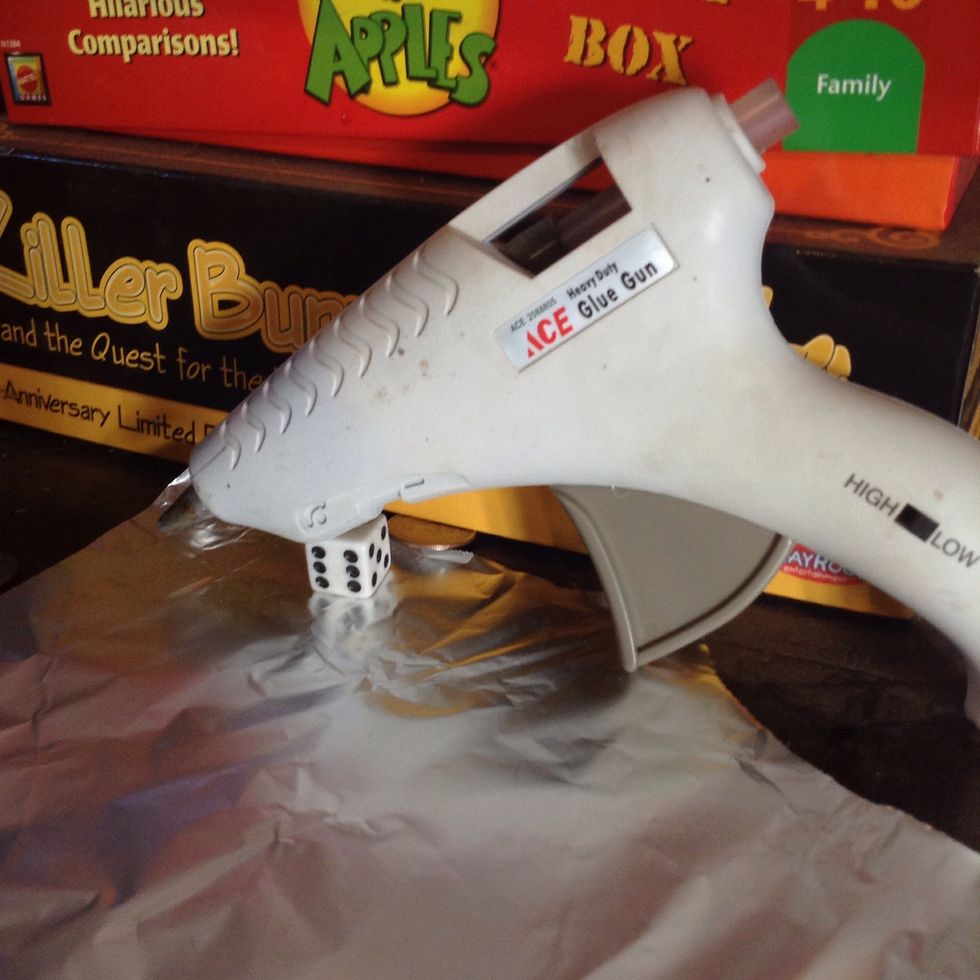 Now turn on the hot glue gun to warm up
While it's warming, make the small strip that will go over the inside, to hide the glue marks. I used the scrap from making my edge straight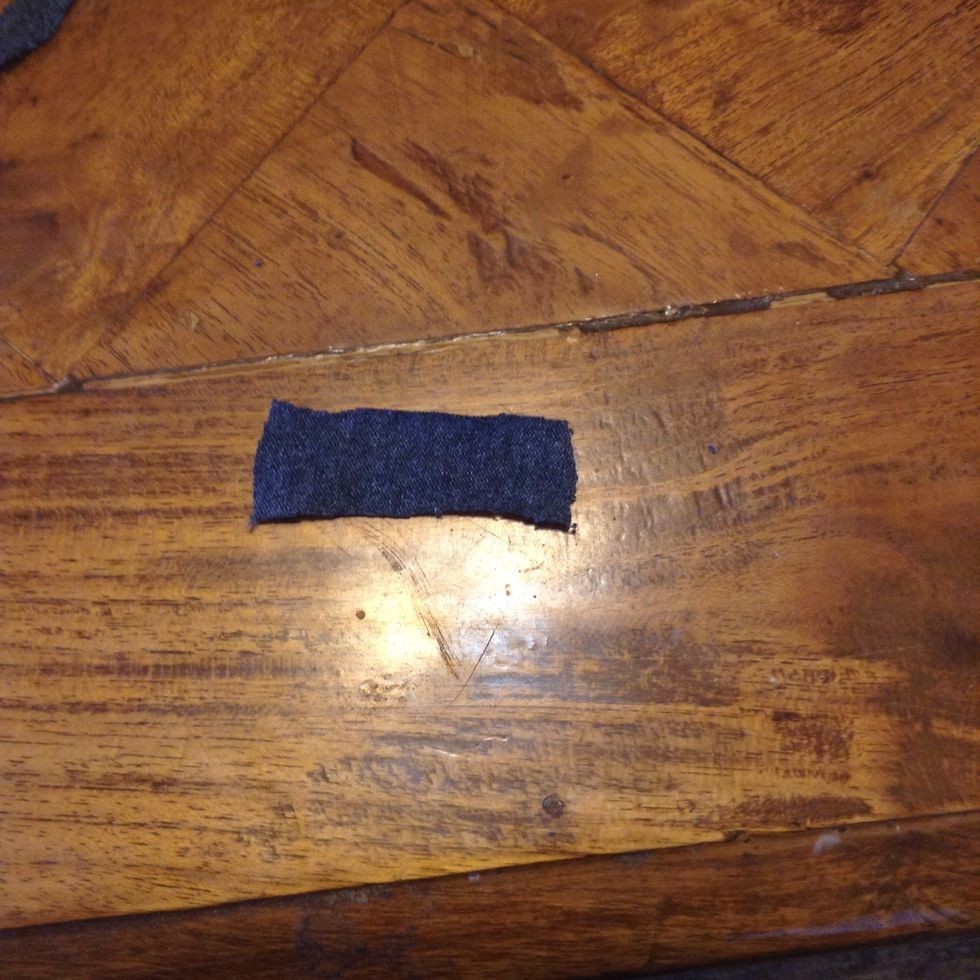 I cut along the top to make mine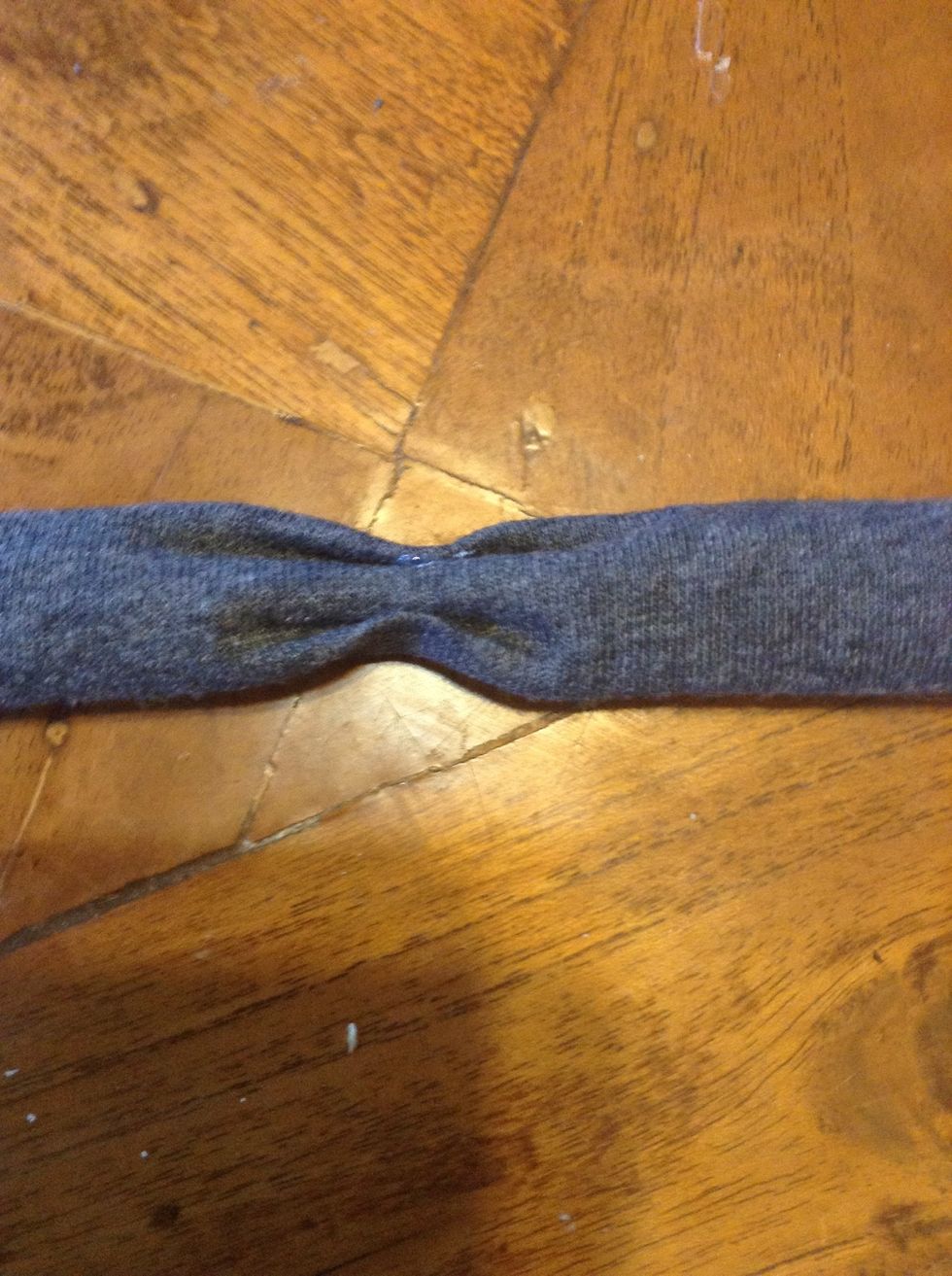 Put glue in the folds of the bow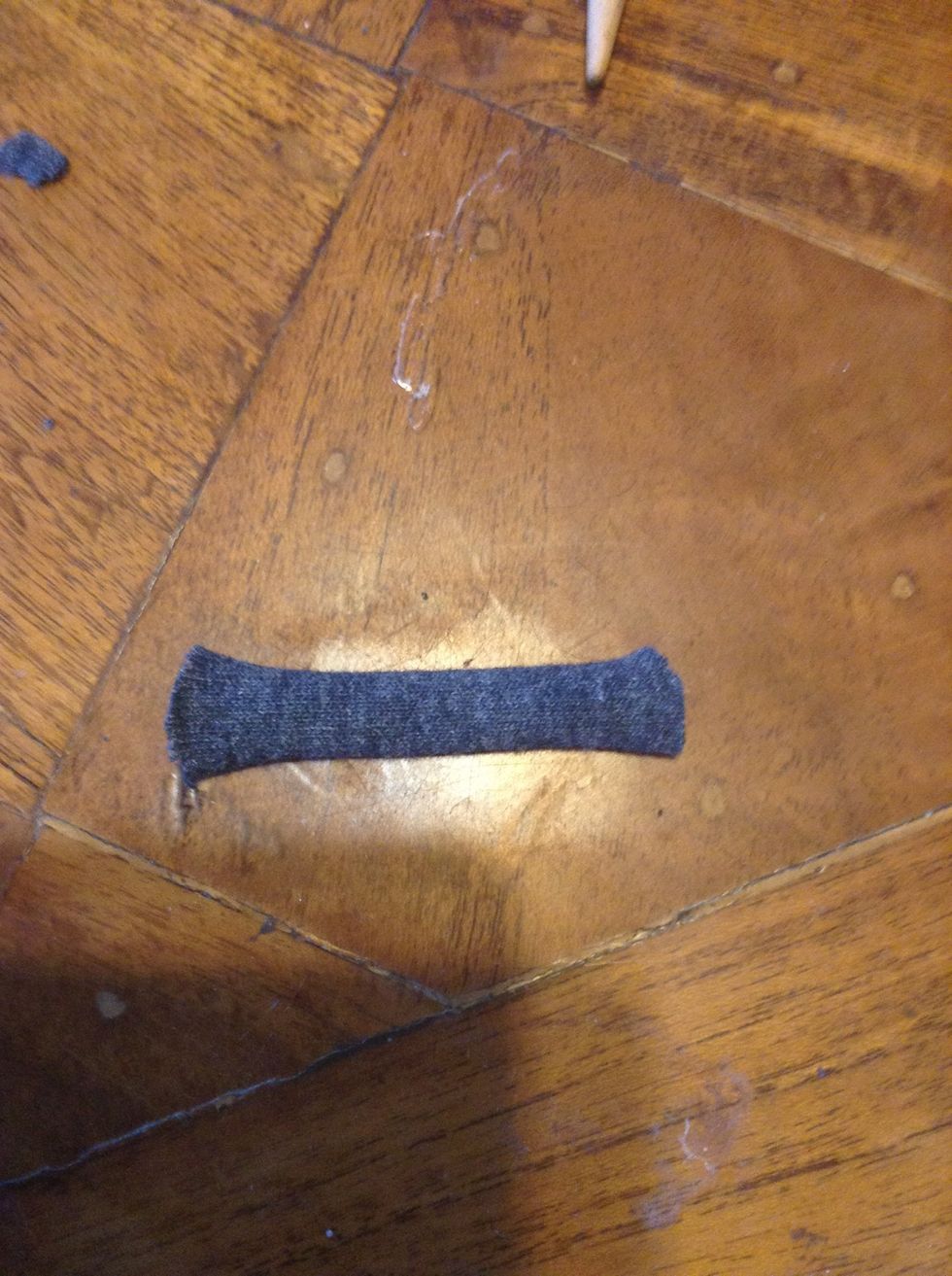 Now stretch your strip to make it curl a bit, and look nicer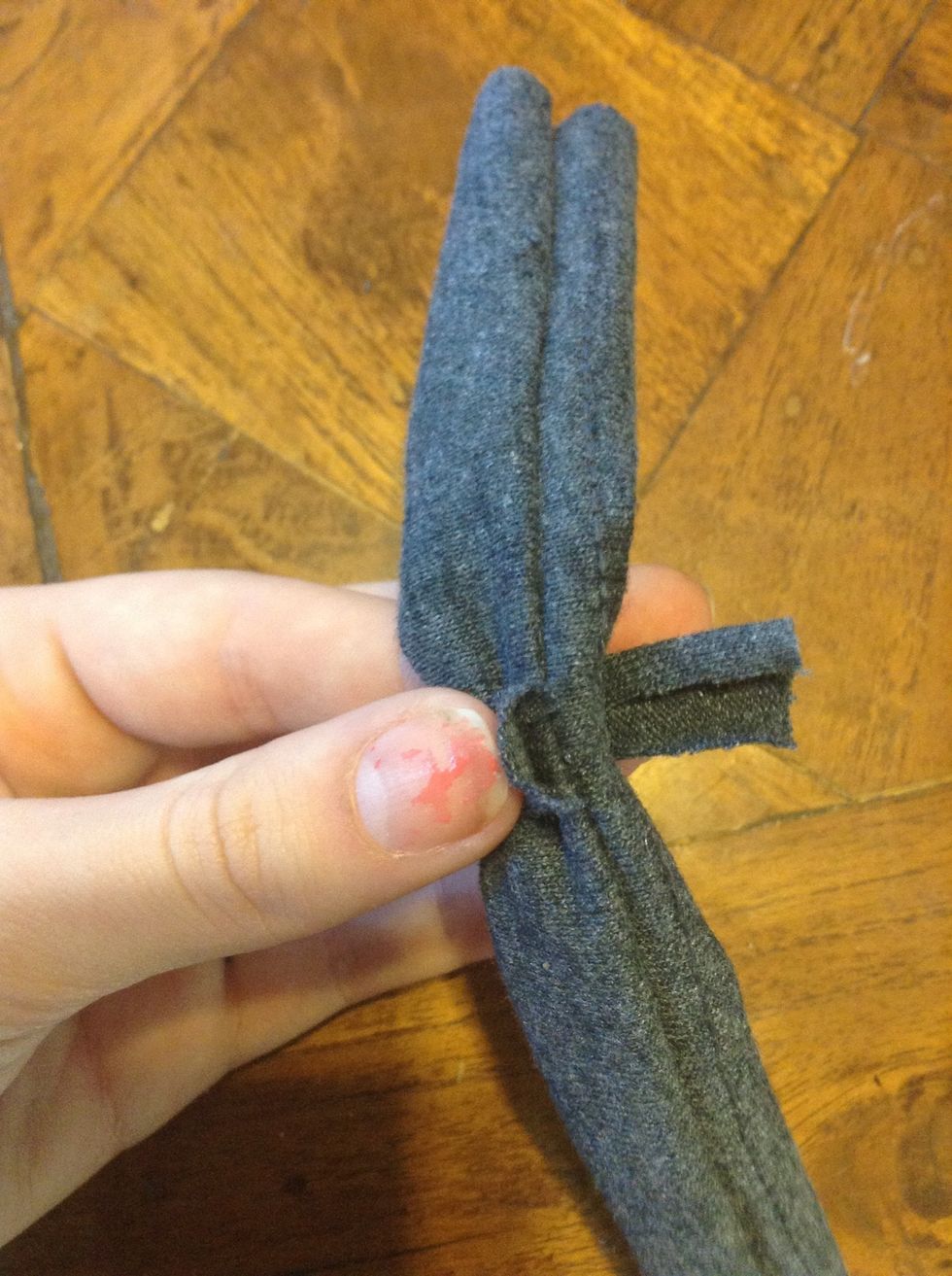 You're going to place it over the fronts middle, and glue it twice in the back. Once on the bow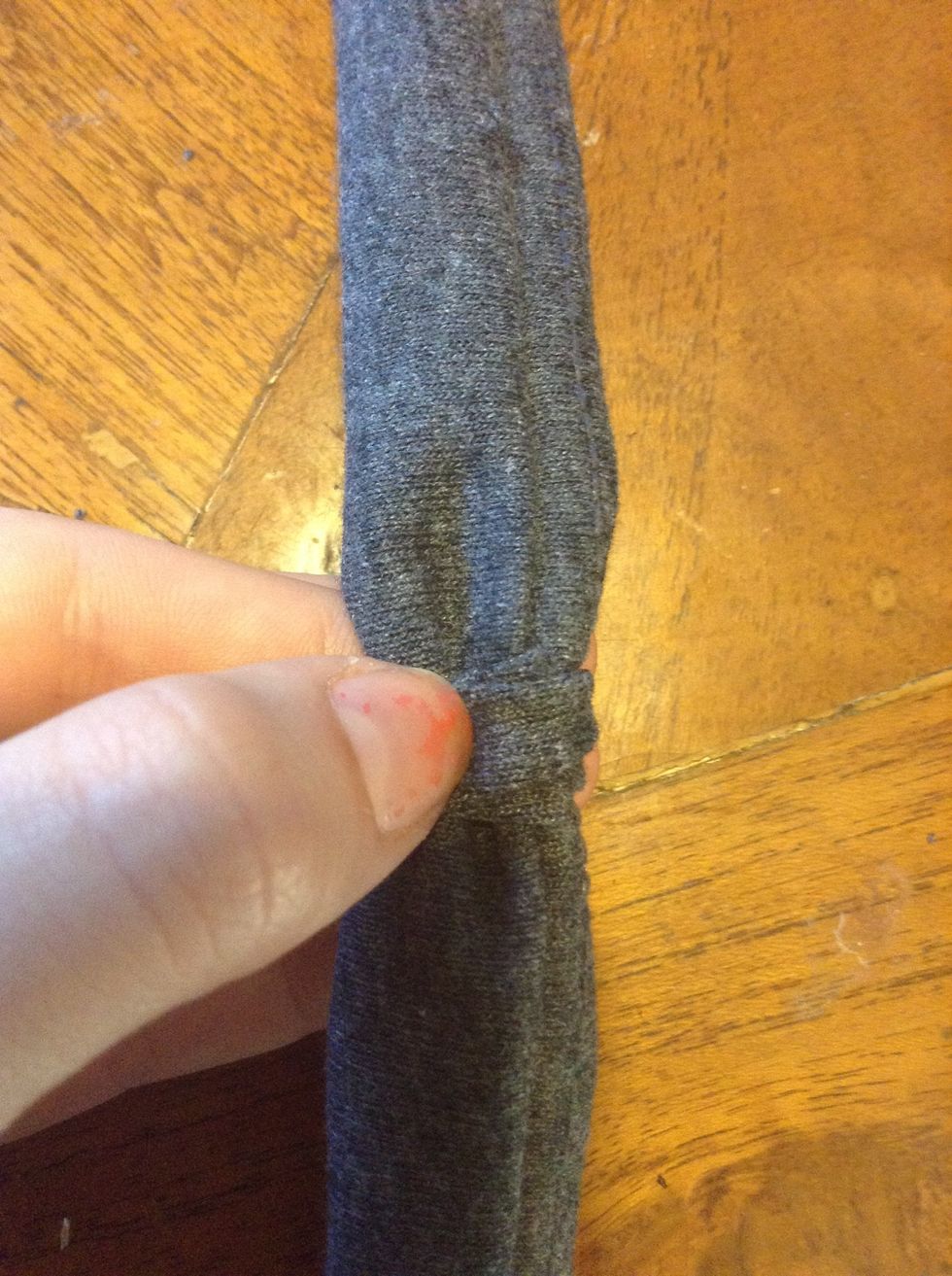 And once to fold over the excess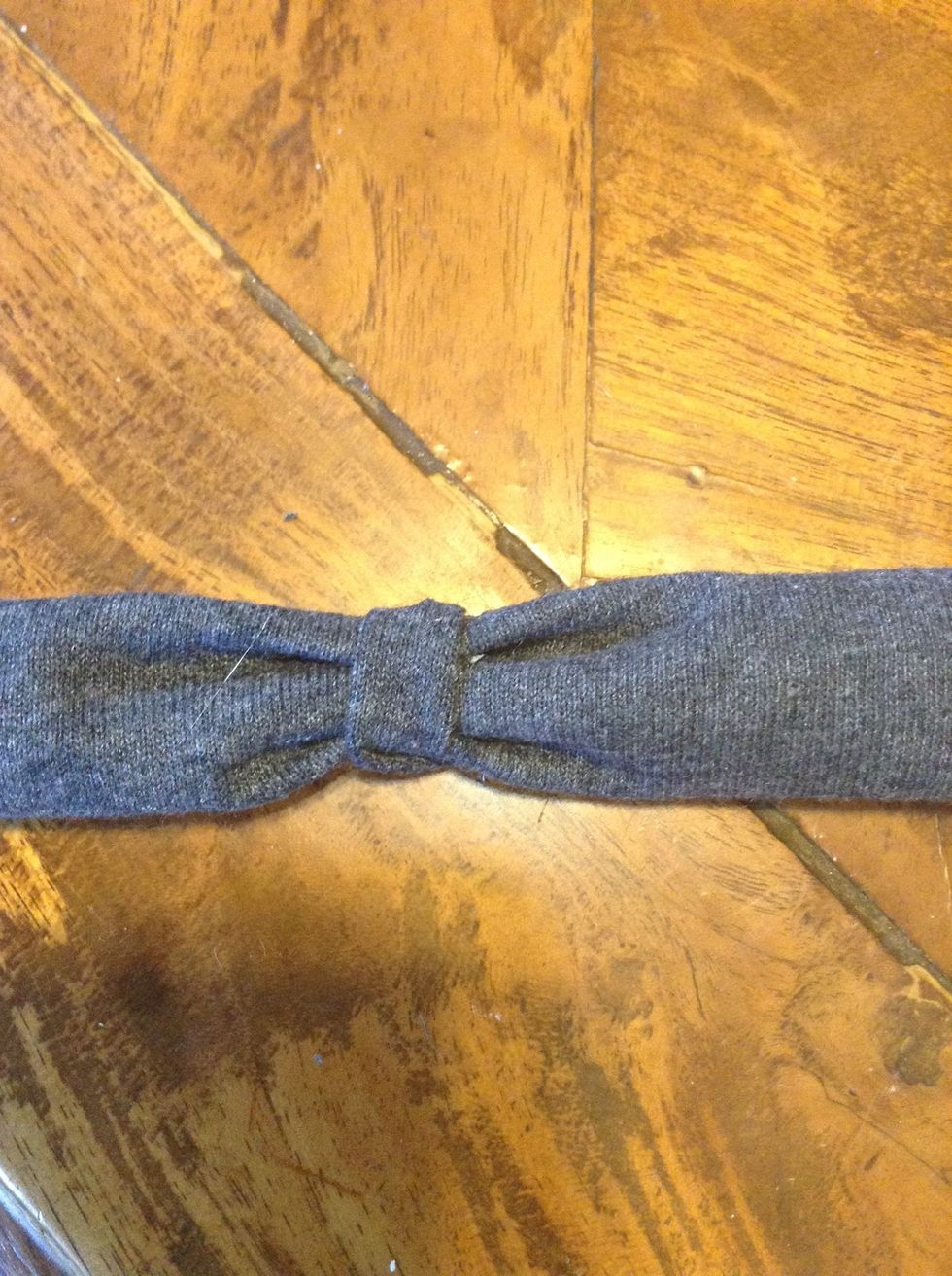 It should look like this after being glued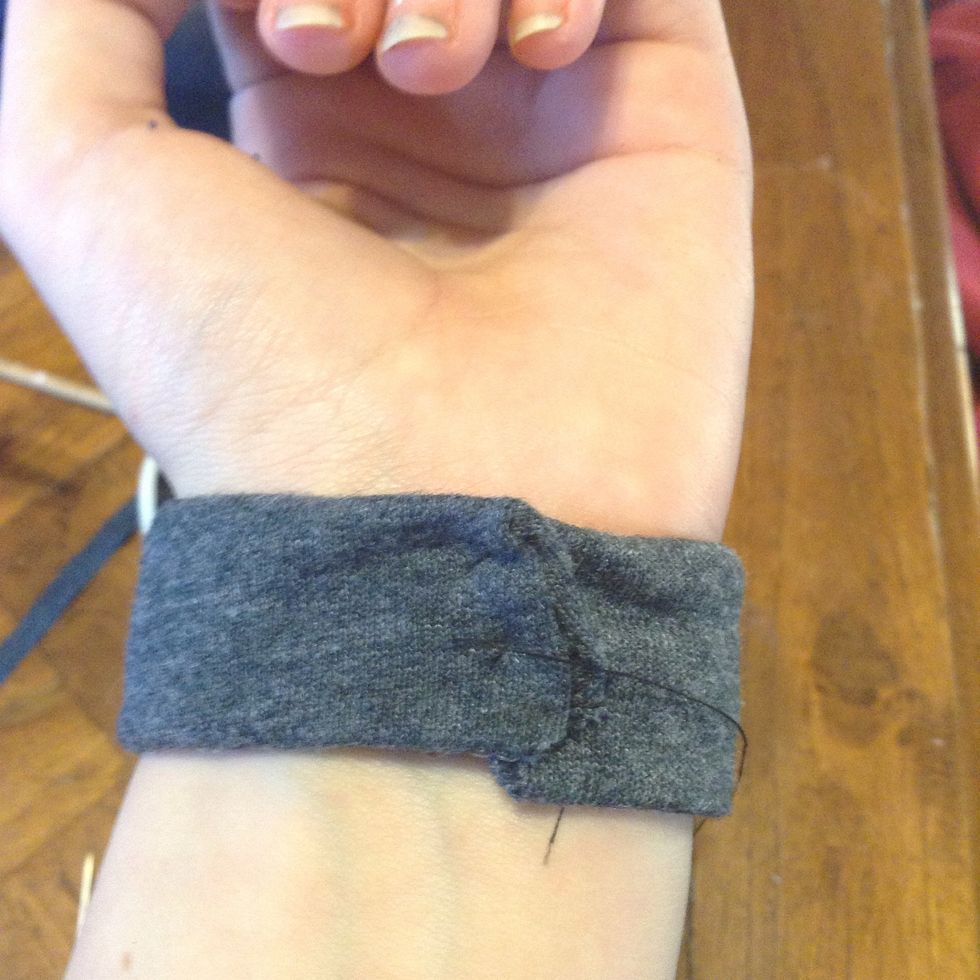 Now bring the ends together and stitch them up, make sure to leave room to slip it on and off your wrist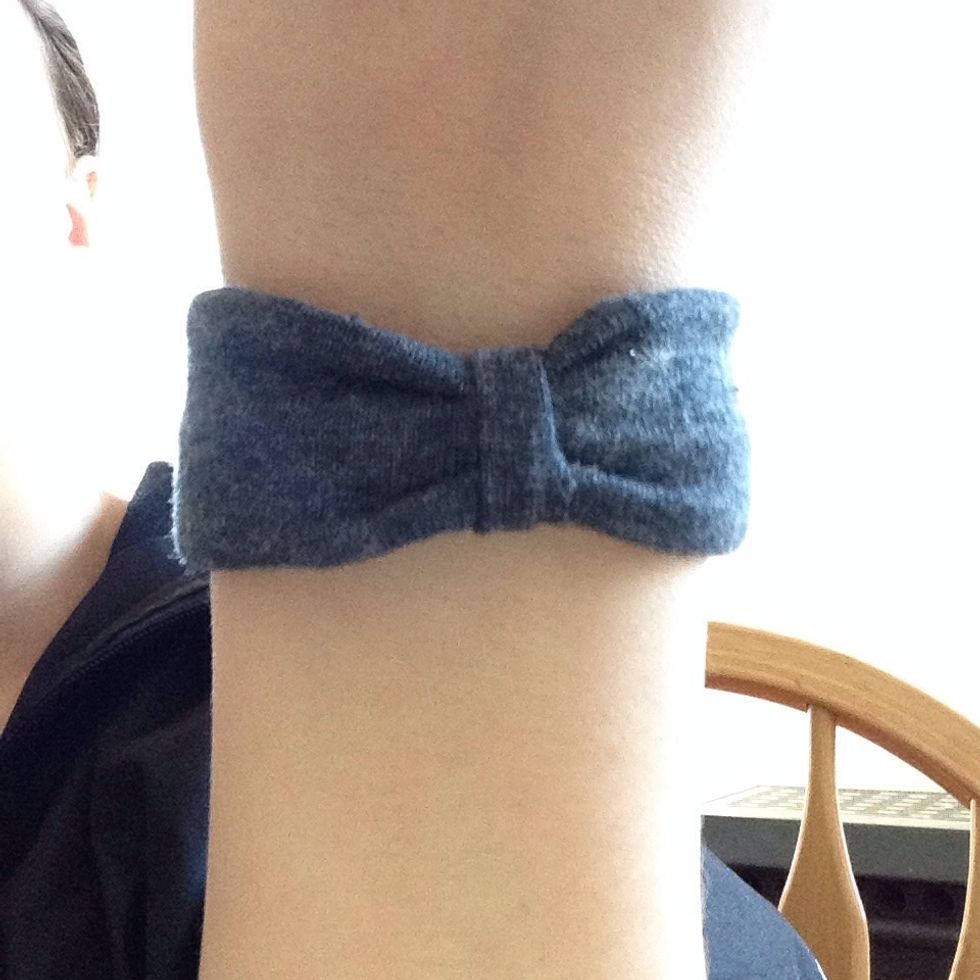 And you're finished! I like to pinch the sewed ends when I put it on, just to make sure they don't pop. Comment any questions and concerns and I'll try to answer
Needle and thread
Hot glue gun
Sewing machine
A chunk of fabric
Chloe Belle
Check me out on Instagram @pinkmenace50 Get 10% off Born Pretty Store with my coupon code DEARX31
Thanks for 600+ followers!