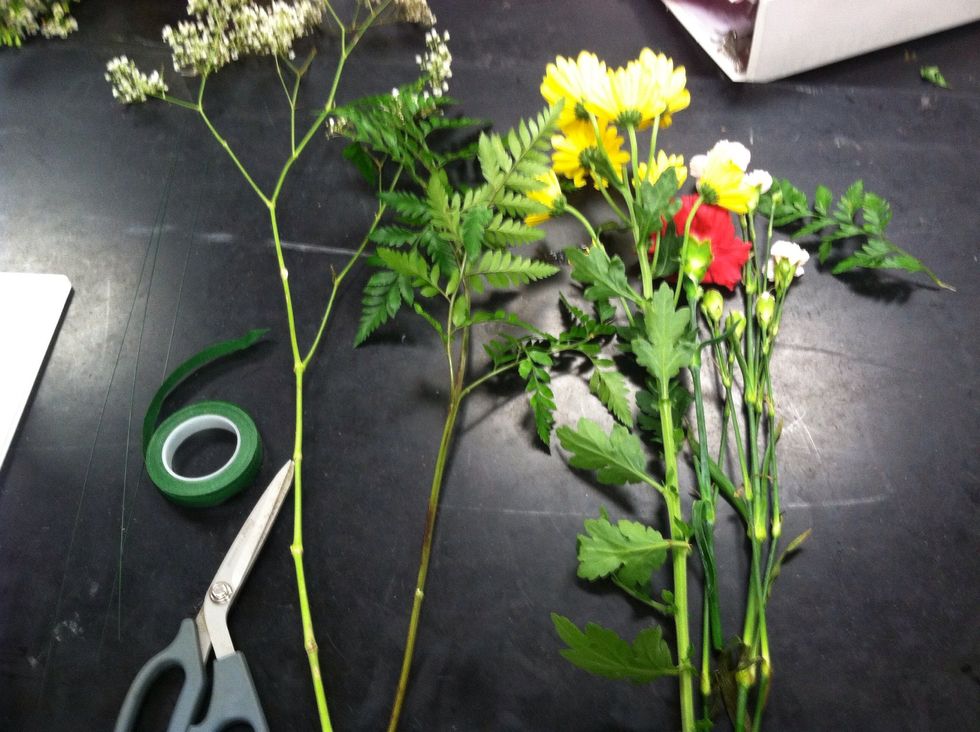 Get your flowers and utensils. You will need 3 flowers a stem of bakers fern and babies breath. Snips,floral tape, and 3 wires.
Wire you daisy using hook method. You will put the wire though the top of the flower and pull down until it hooks.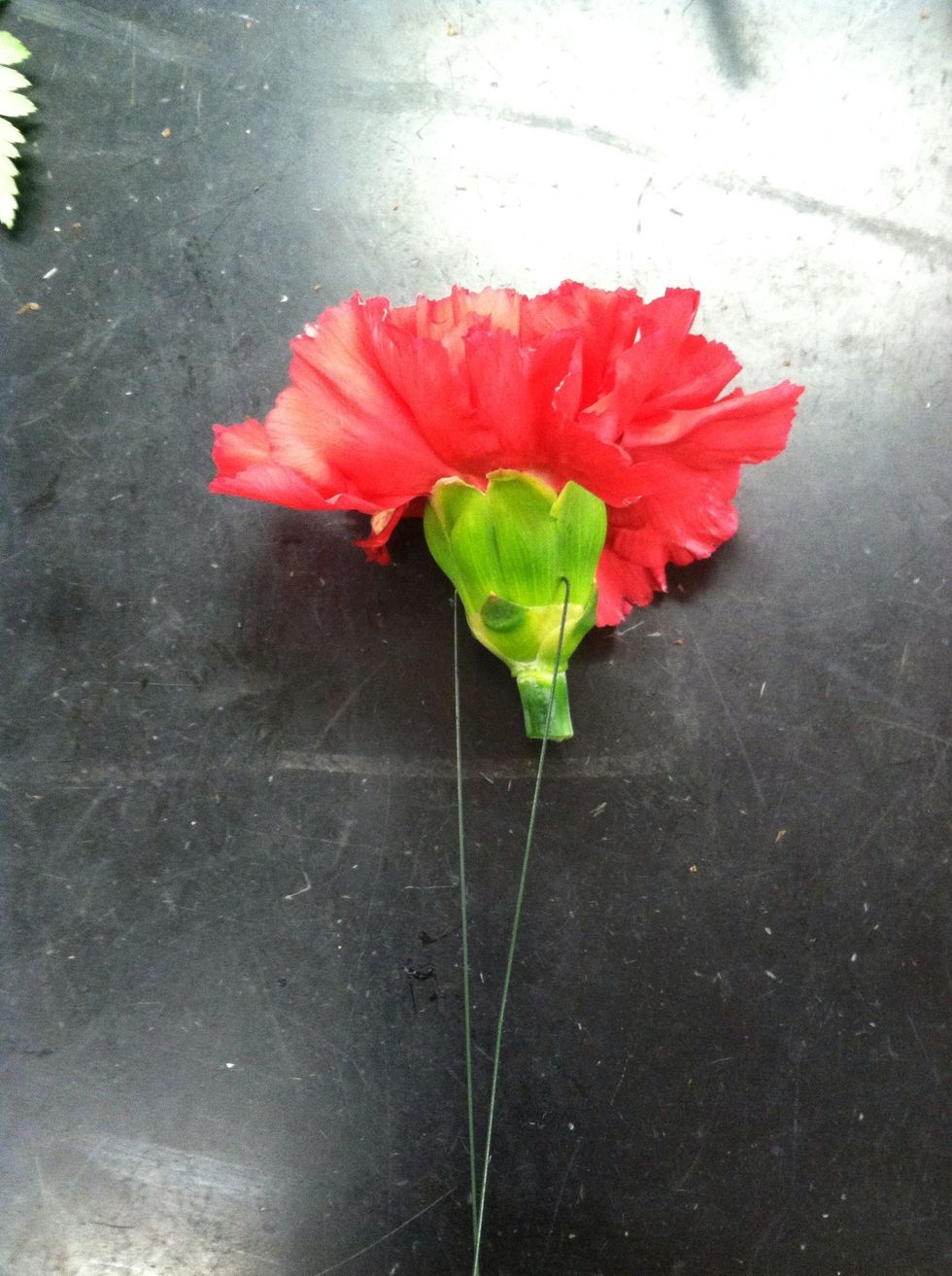 Wire your carnation using piercing method. You will put your wire through the calix.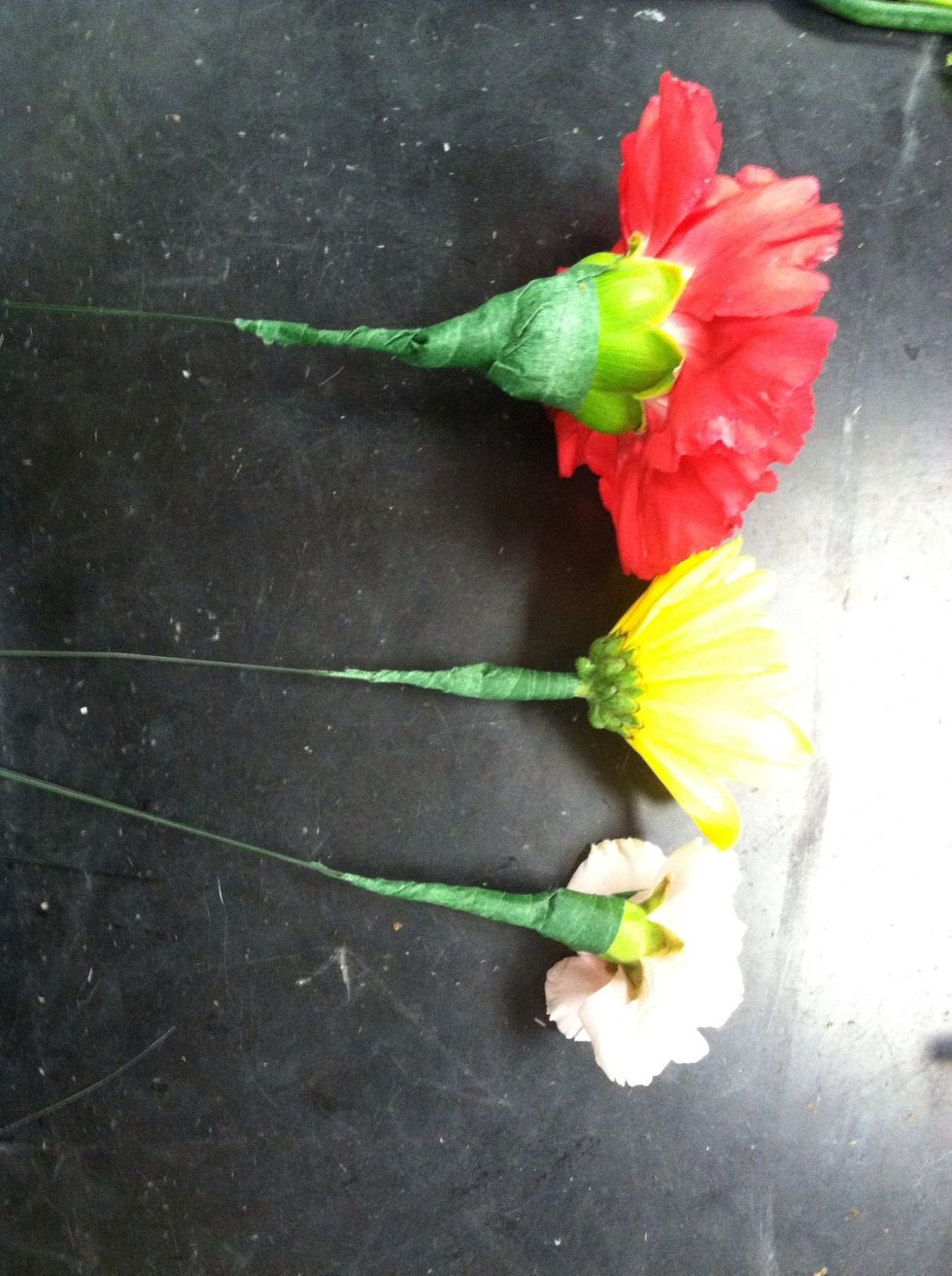 Cut the stems of your flowers to about 1 inch long. Floral tape to the end of your stem.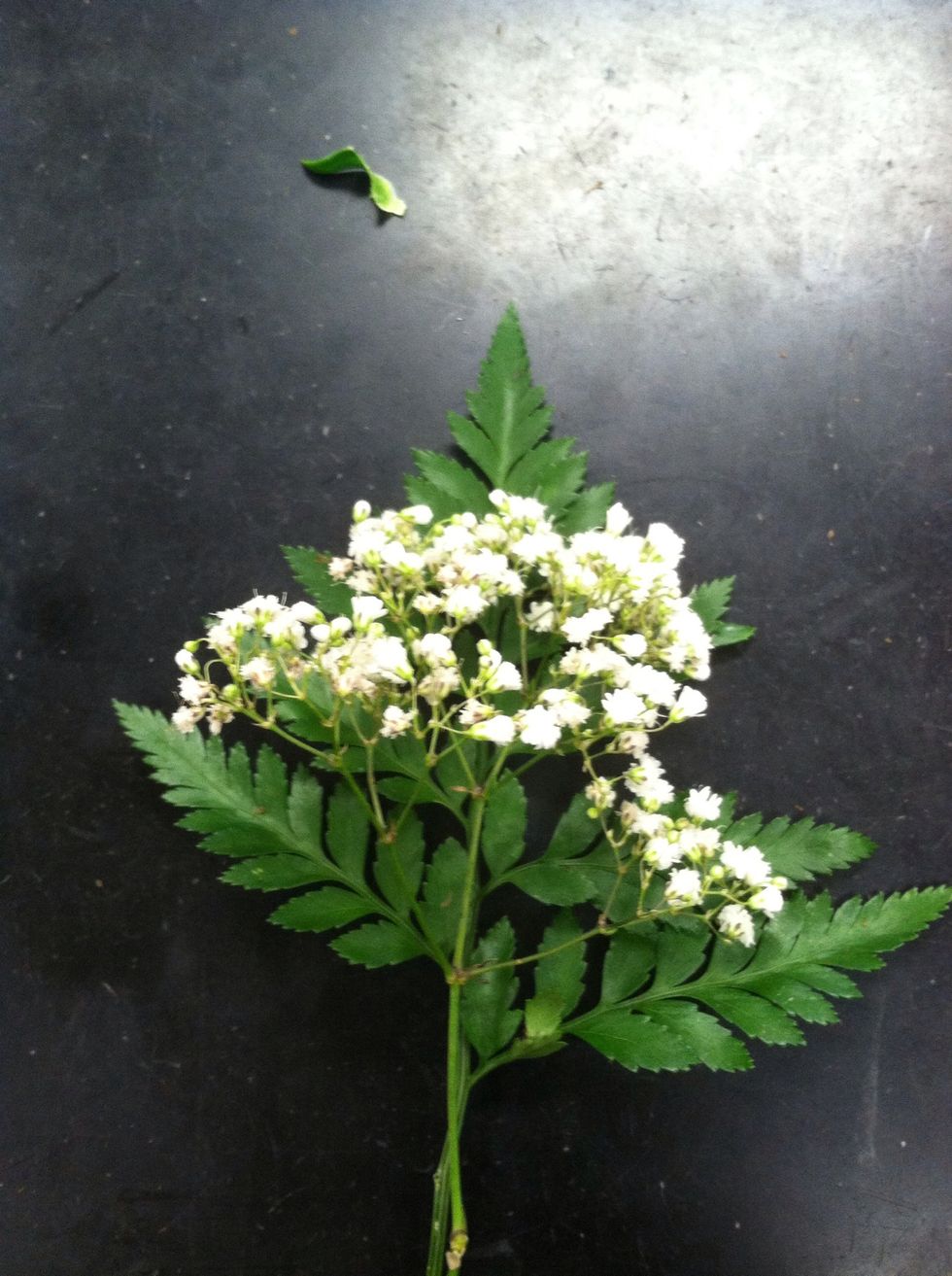 Using a small piece of bakers fern and a small piece of babies breath place babies breath on top of your bakers fern.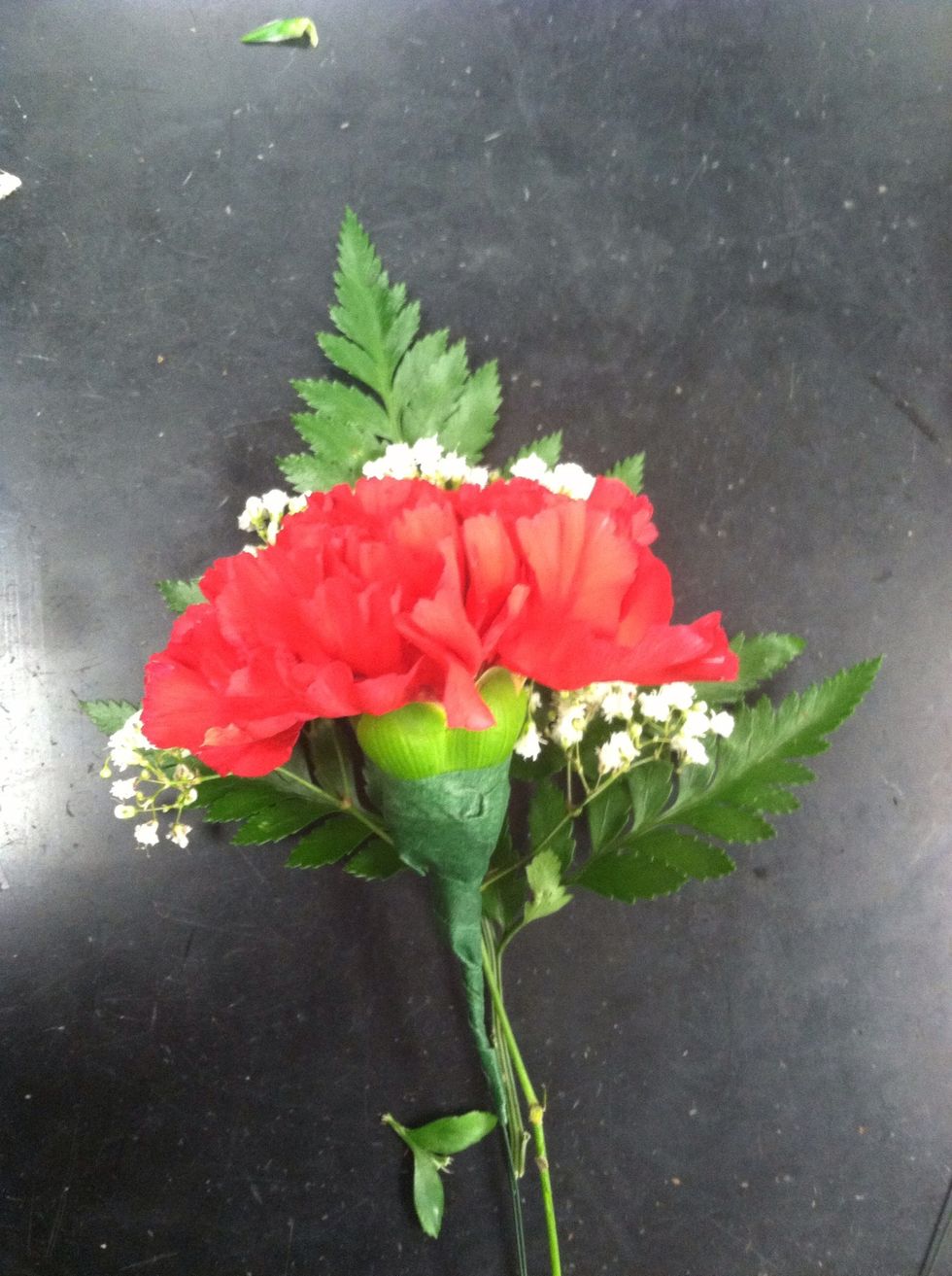 Place your large carnation on too of your babies breath and floral tape.
Then place your daisy slightly lower than you carnation and floral tape.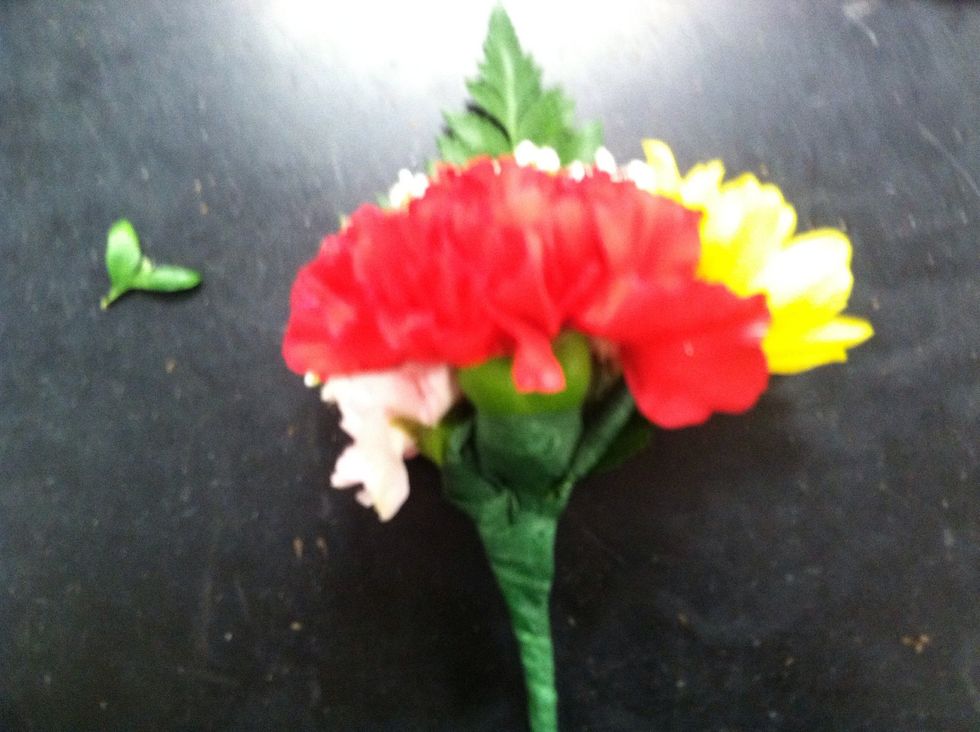 Add your mini carnation on the other side of your carnation and floral tape.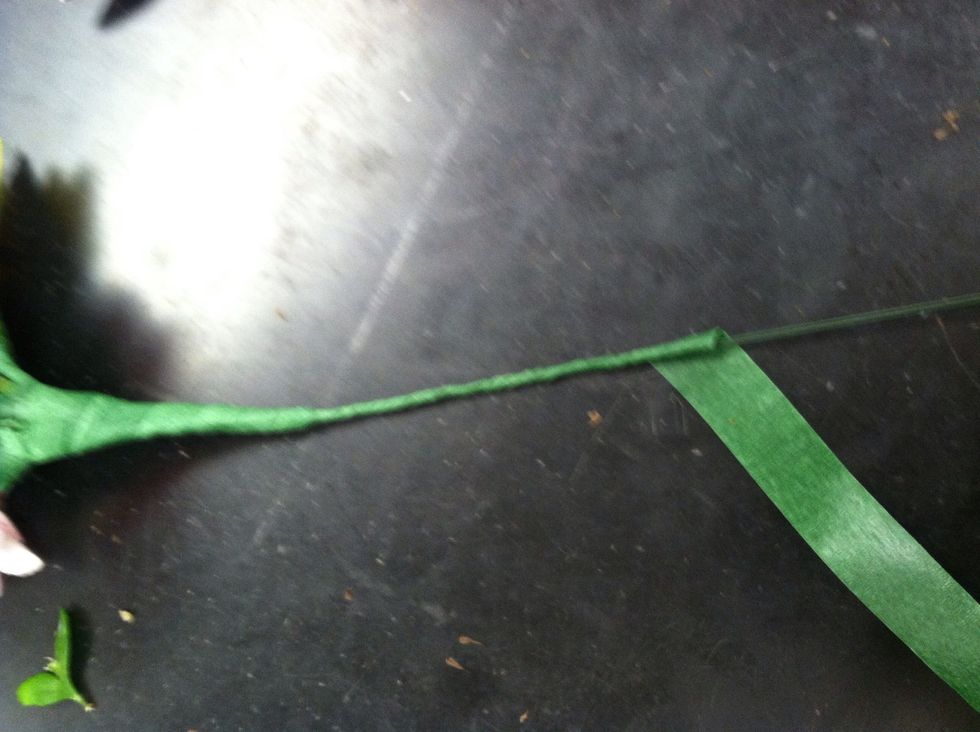 Cut two of your wires up to your stems and then floral tape all the way down.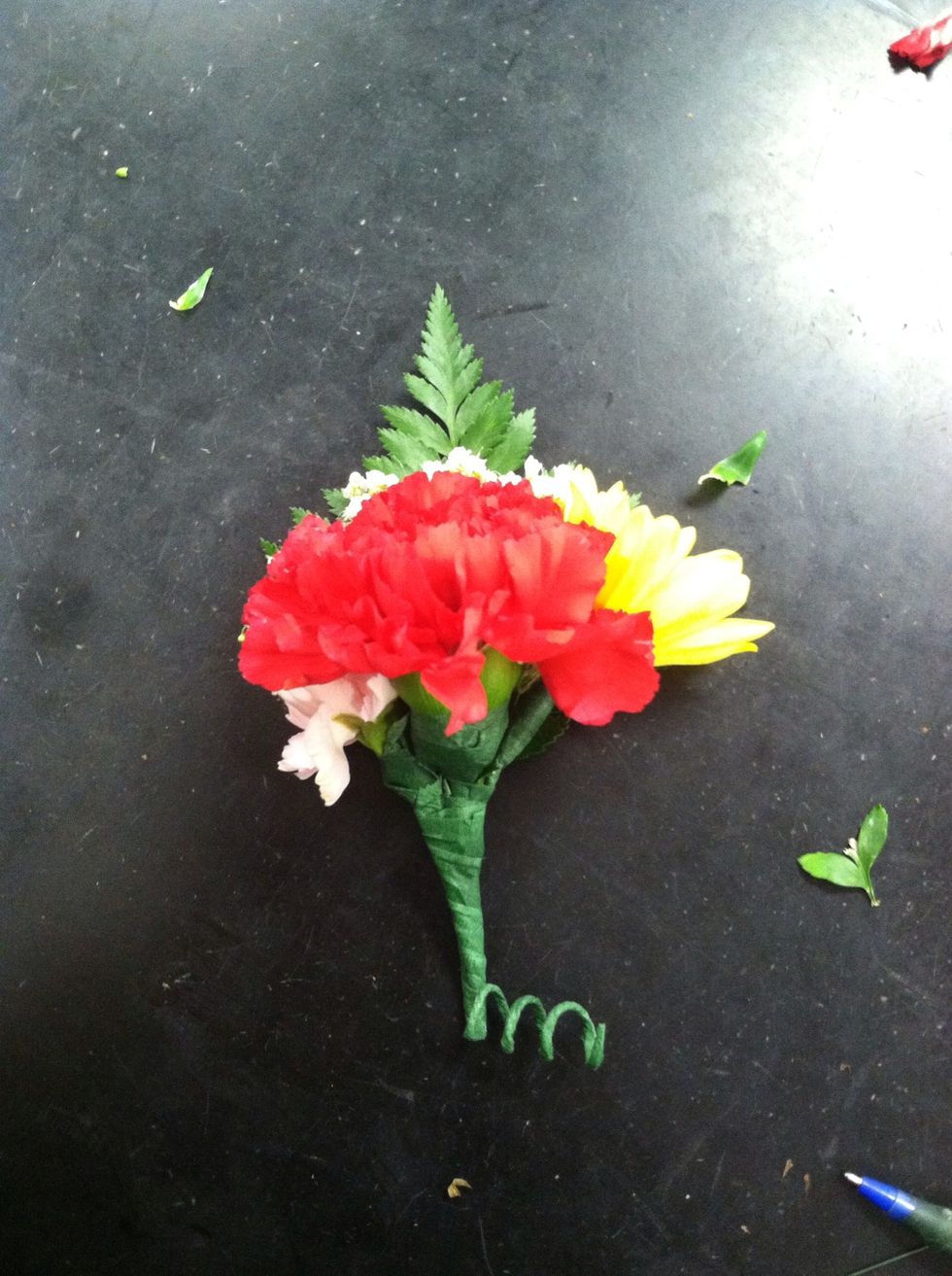 Use a pencil and wrap your wire around it curling it up to create a tail. Also stick in your pin.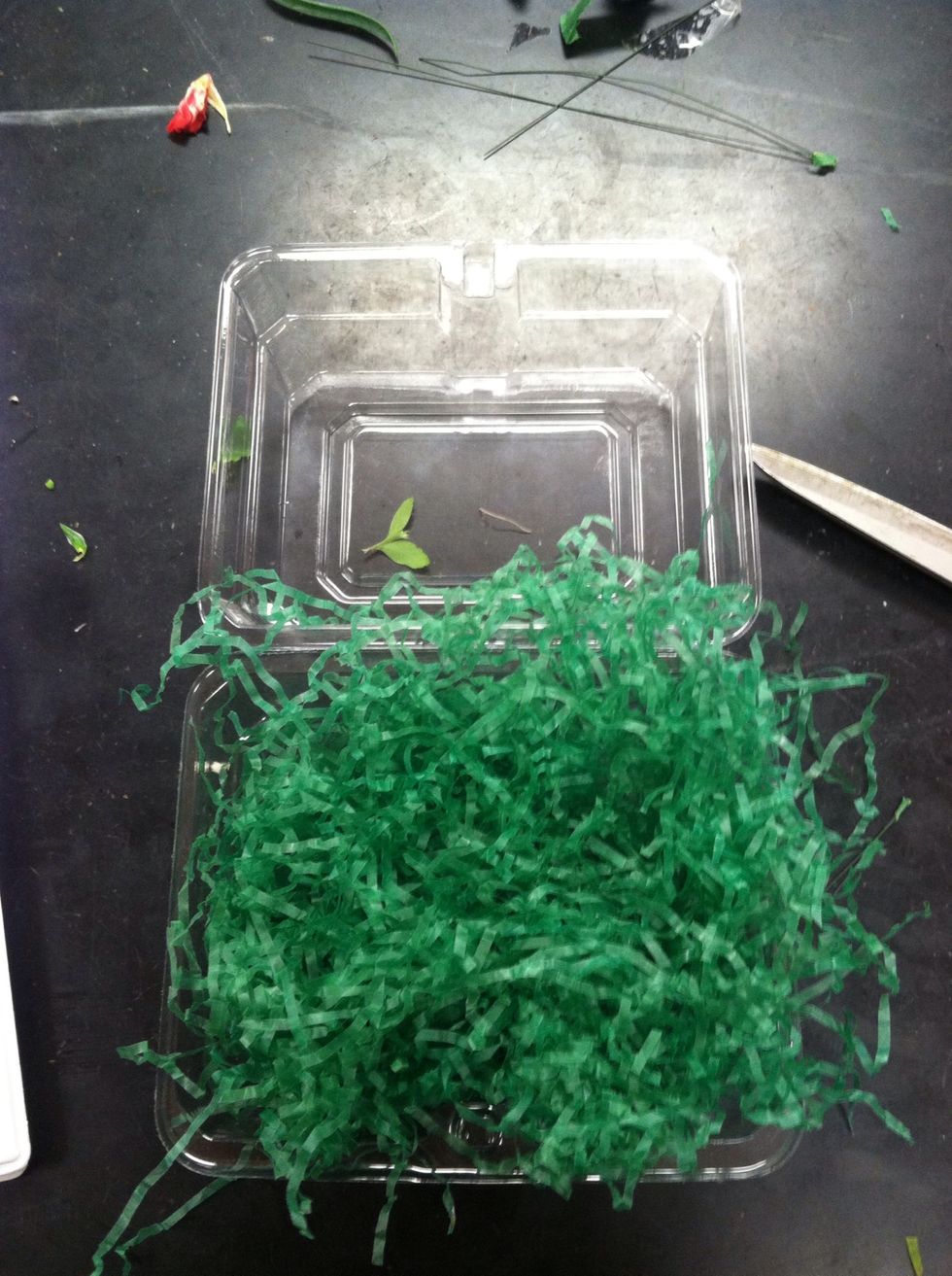 Get a plastic container and put some fake grass in it. If you don't have a plastic container you could also use a bag.
Place in your corsage and store in a refrigerator, make sure there is no fruit or your flowers could brown.
1.0 Babies breath
1.0 Bakers fern
1.0 Scissors
1.0 Carnation
1.0 Daisy
1.0 Mini carnation
1.0 Floral tape
1.0 Pin
1.0 Container
3.0 Wire
Fake grass
1.0 Pencil or pen