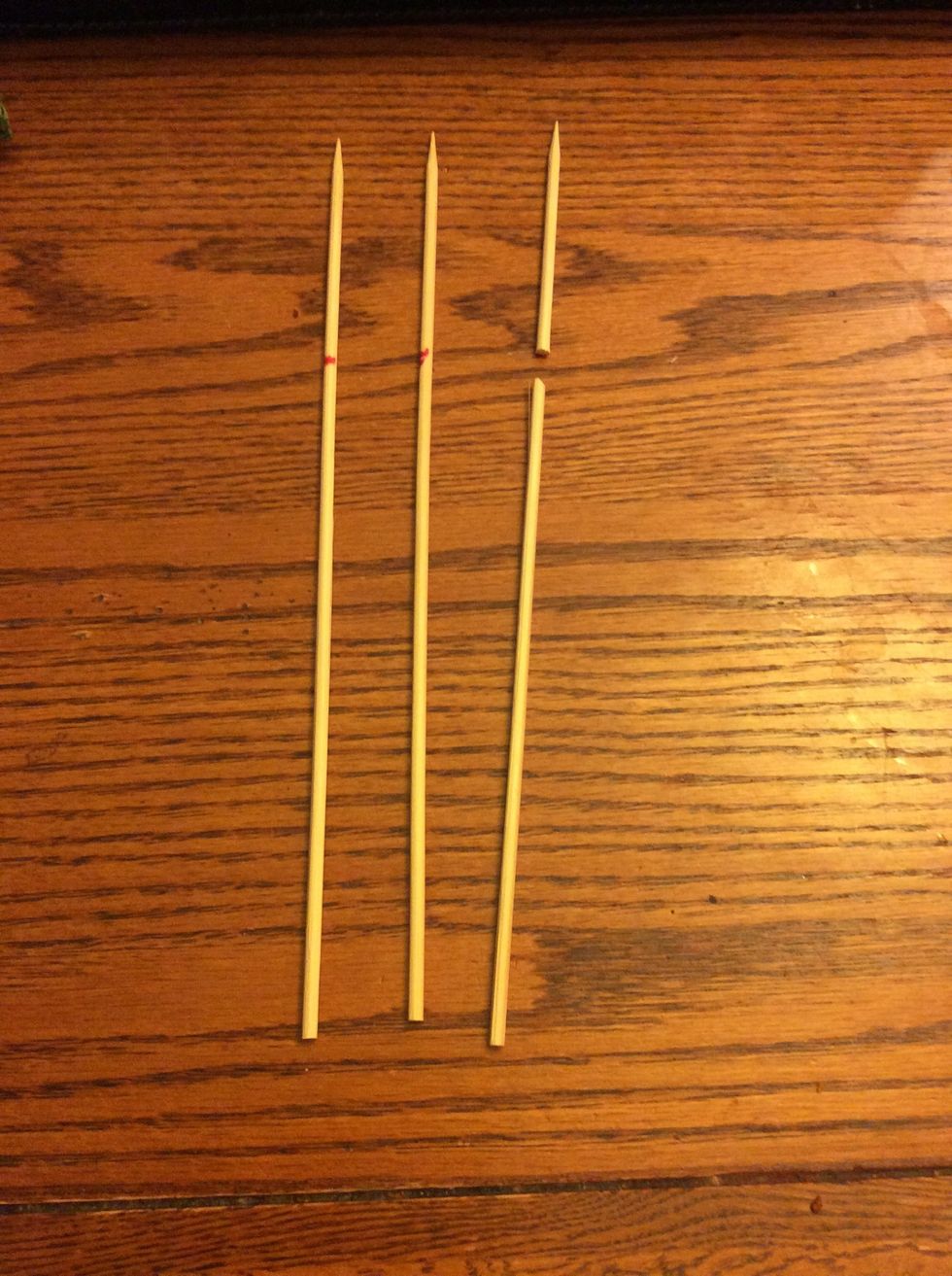 Put a mark about 1/3 of the size from the pointy side and cut it off.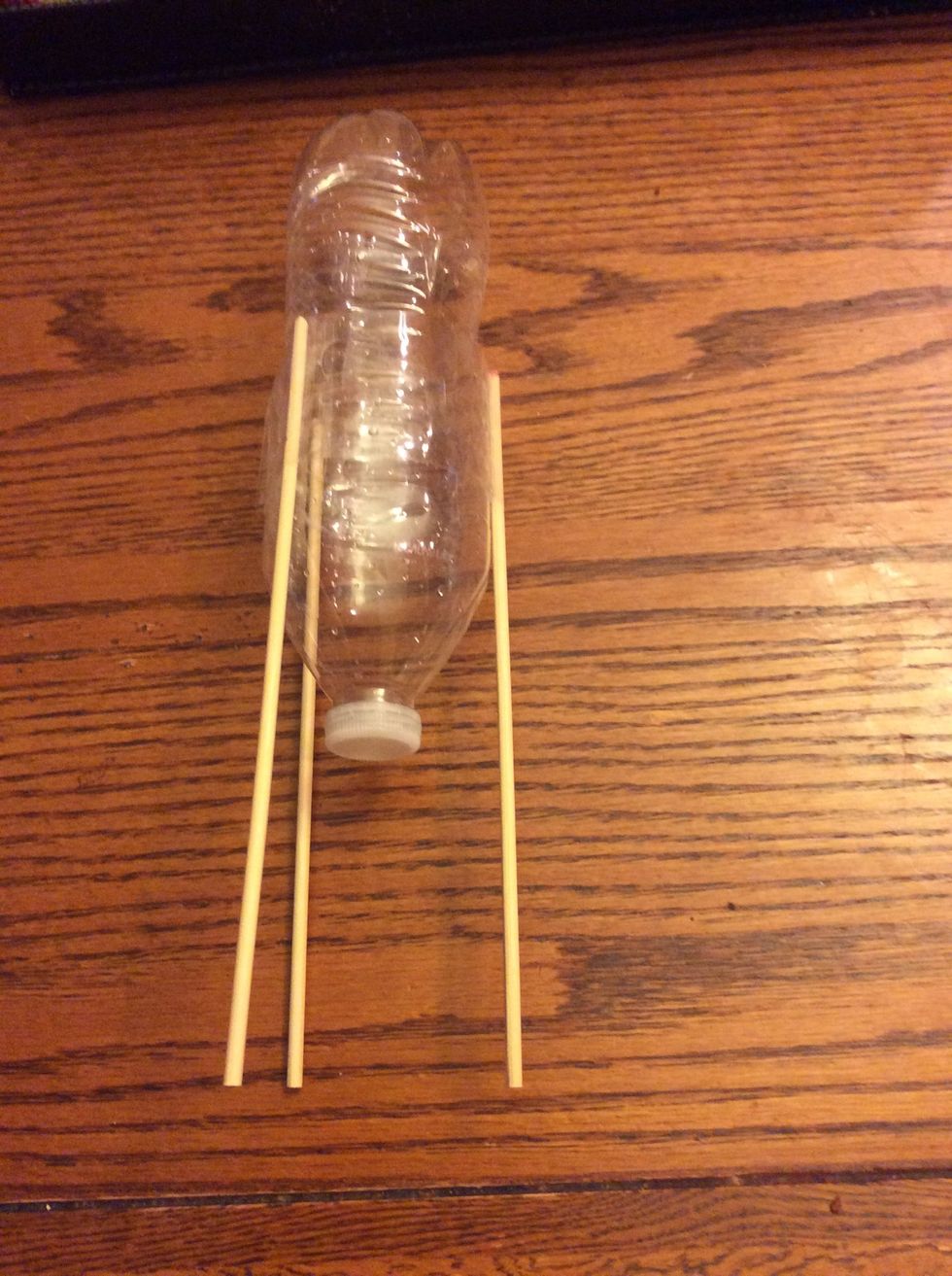 Put on each stick individually and make sure that they are lined up with each other and make sure that they make the bottle stand straight up.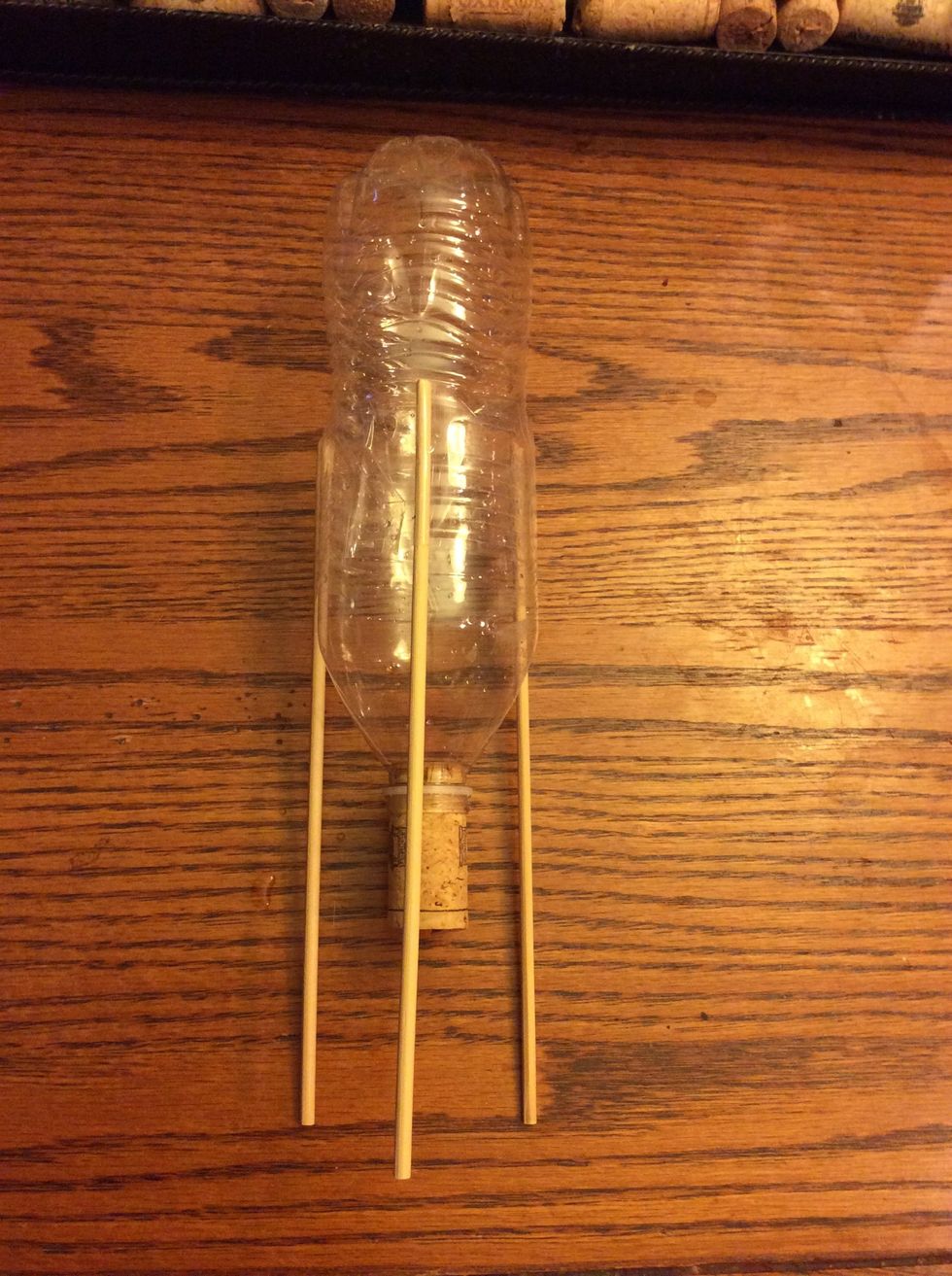 Find a cork that would fit and not loose.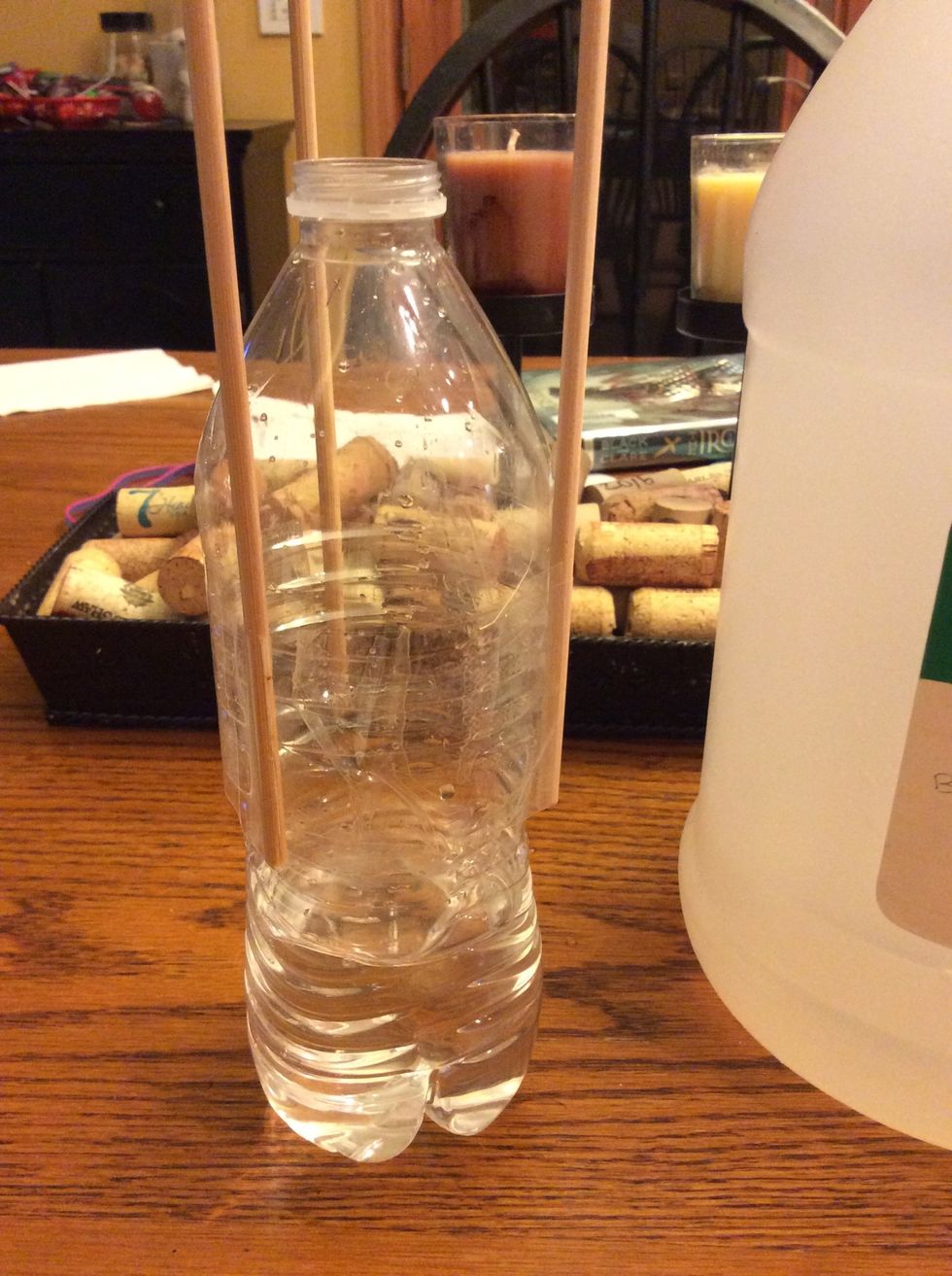 Fill it with vinegar 1/3 or 1/4 of the bottle.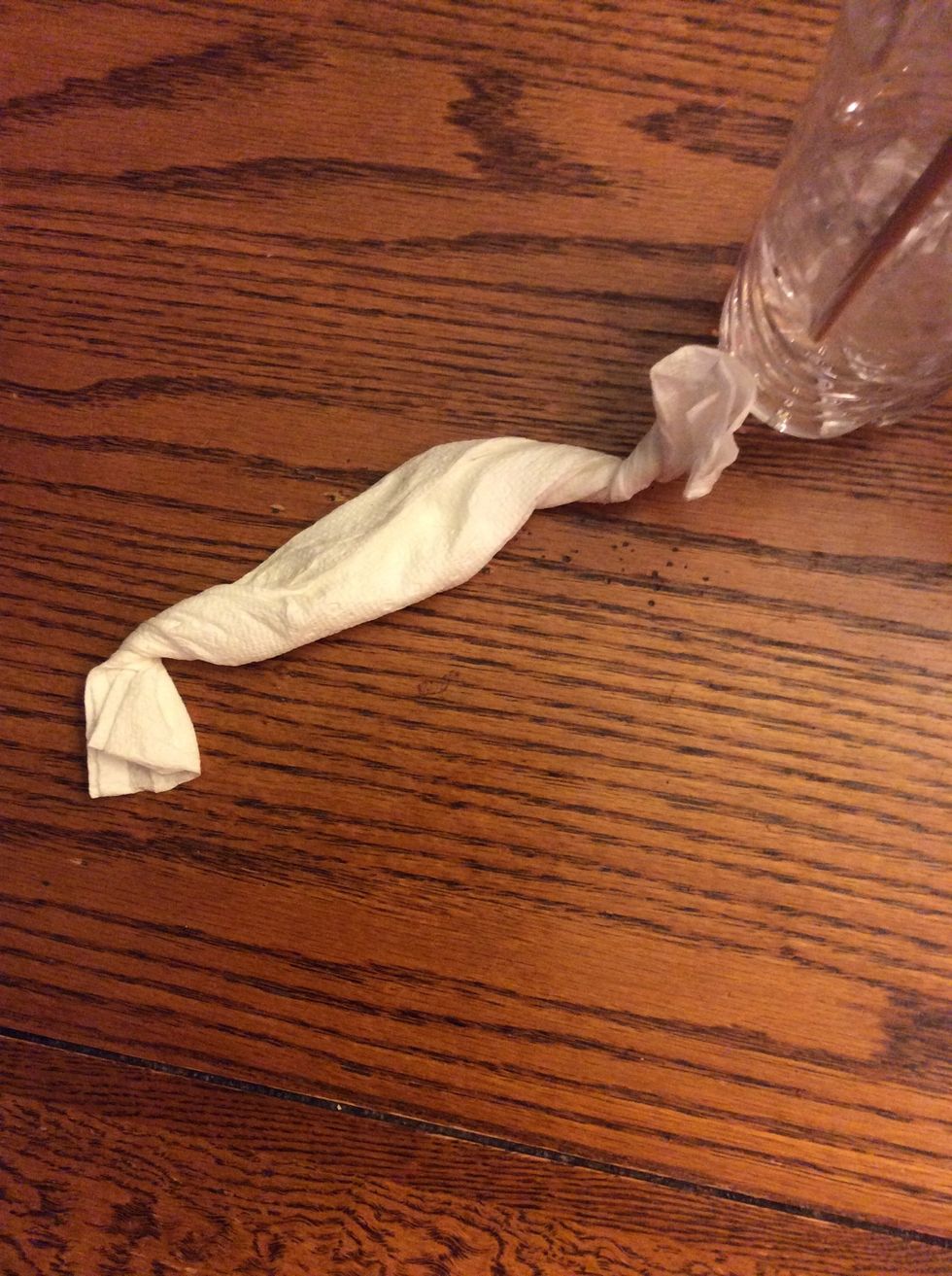 Put a decent amount of baking soda in the paper towel so you are able to roll it up and roll up the ends.
Now quickly put the paper towel with the baking soda into the bottle, put the cork on, set it down, and wait for it to fly.
Extra: to make it go a little higher get a soda can and cut it and make a cone shape out of it and put it on top of the rocket.
Tape
Sharpie
Kabob sticks
Baking soda
Vinegar
12 ounce plastic bottle
Scissors
Paper towel
Wine cork