Make a Boring Paper Bag Into a Pretty New Gift Bag
21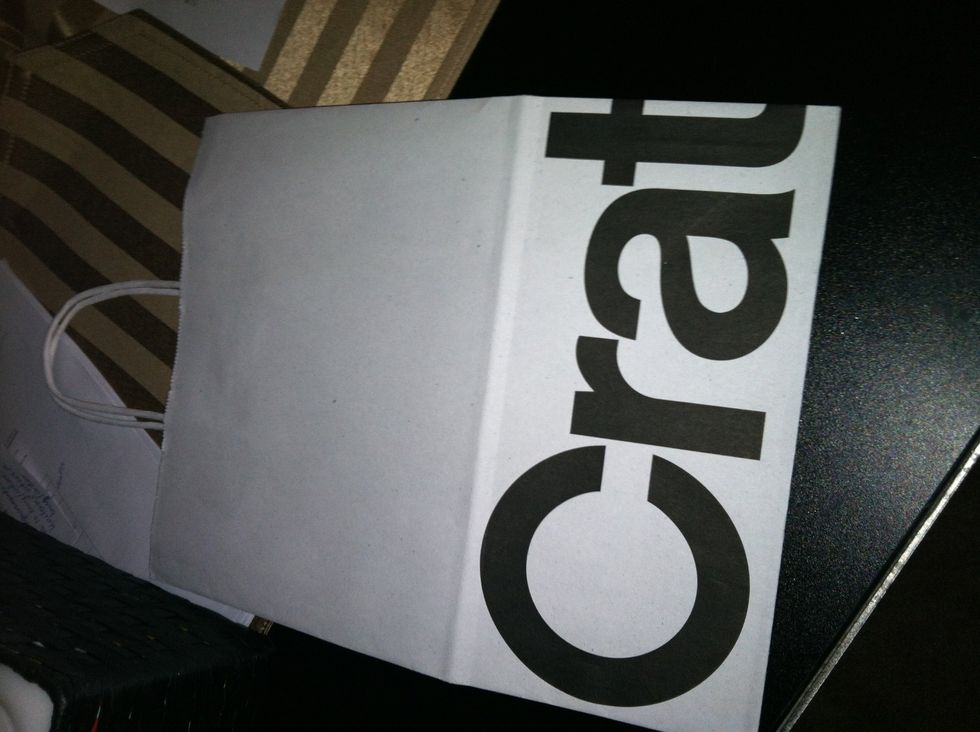 I have a white paper back from Crate&Barel. Lets make it pretty!
Have art supplies on hand
I chose the color brown. Doesnt matter what you choose.
Paint your whole bag! I find that if I add a little water to my paint The paint is easier to spread and you get more paint out of it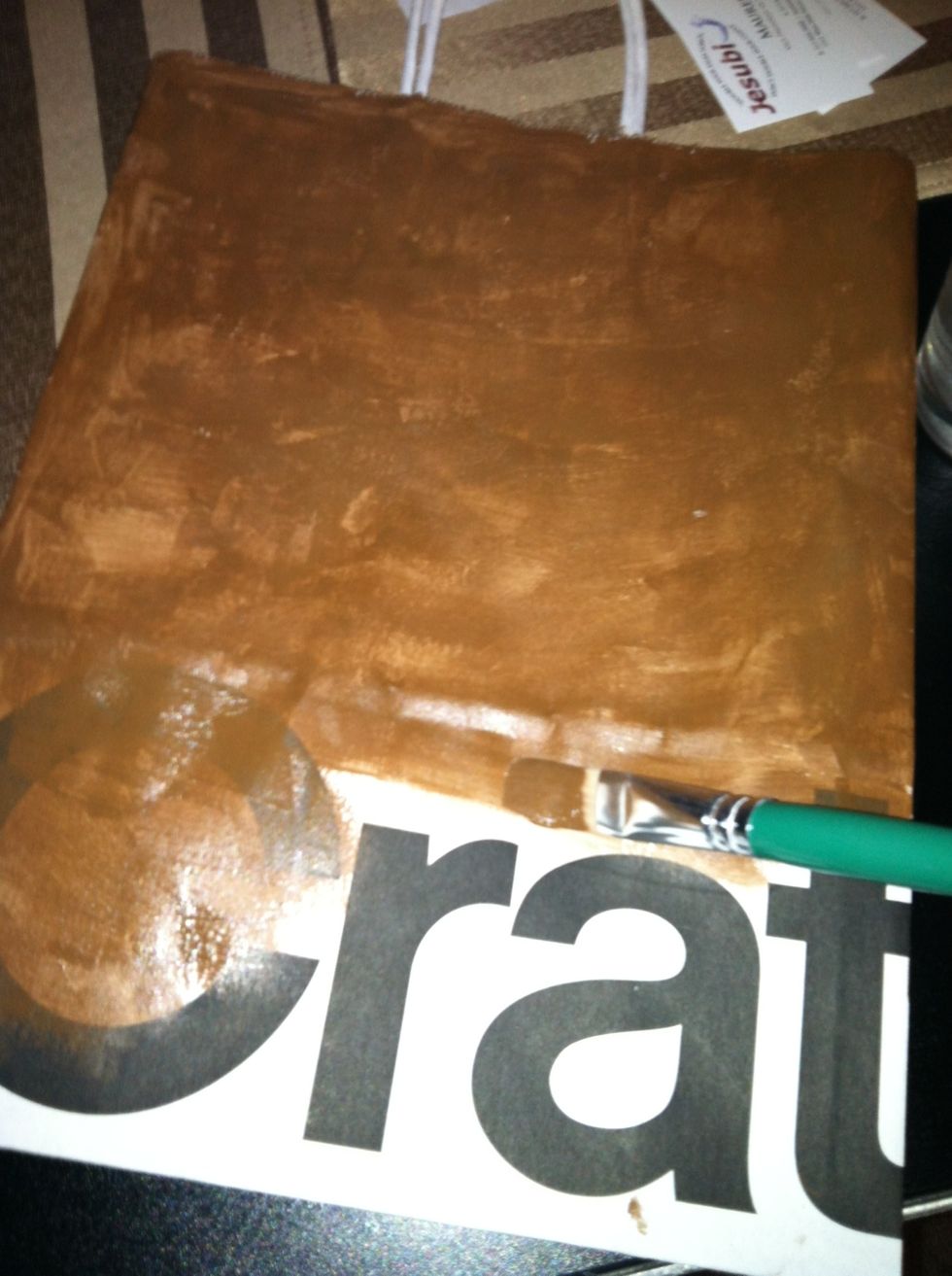 Make sure if your bag has a logo to cover it fully!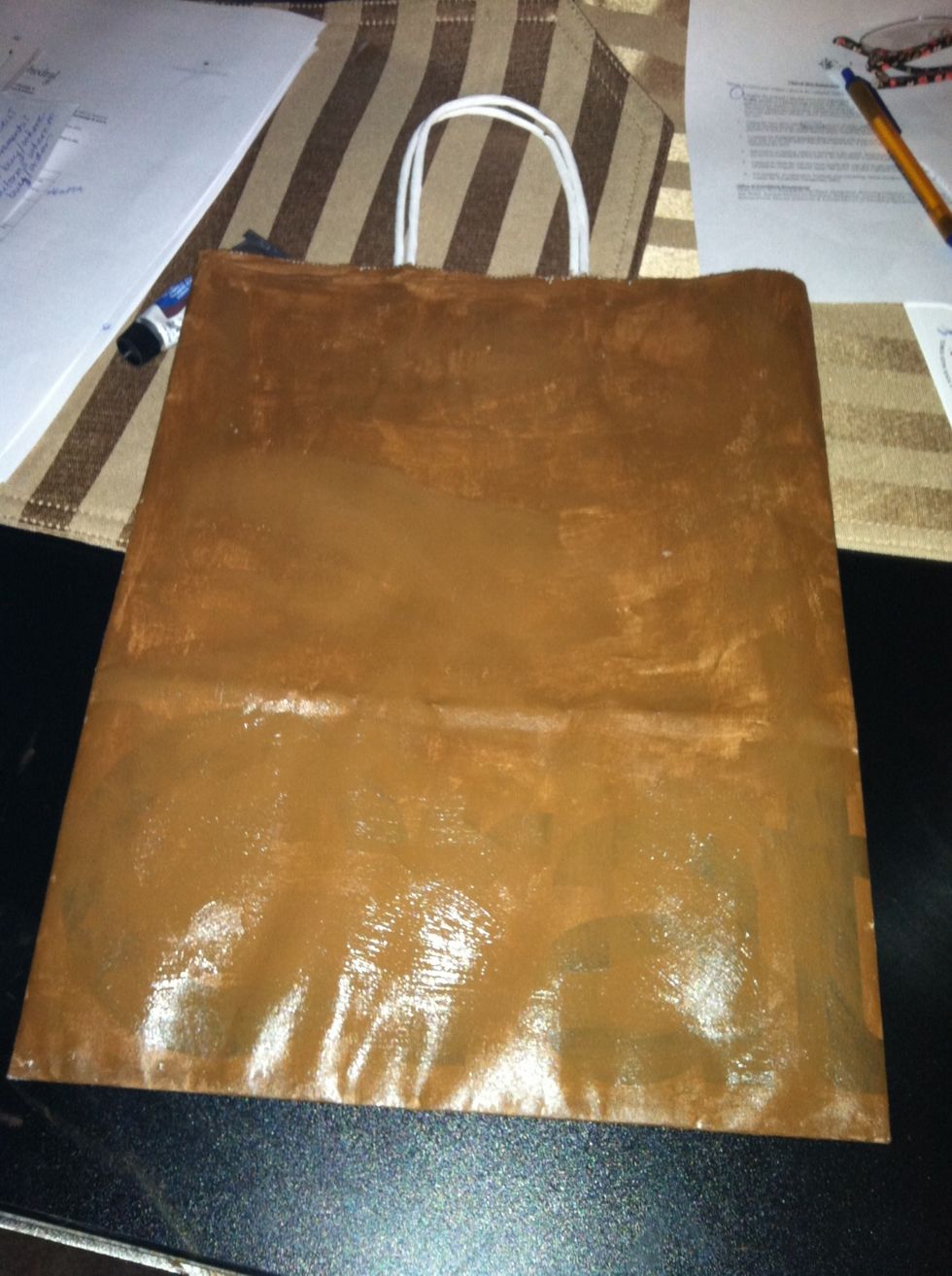 Done!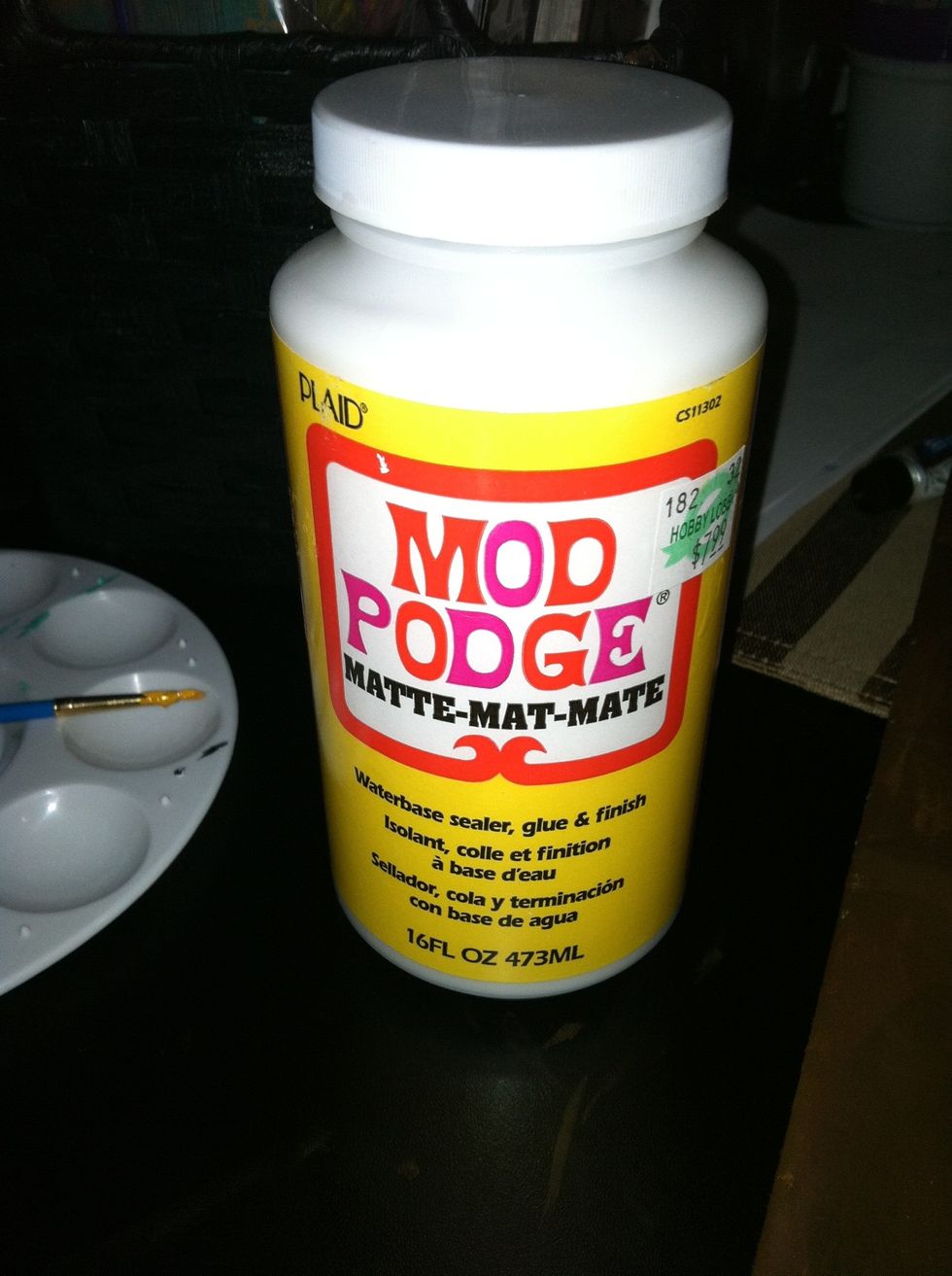 Now get your Mod Podge out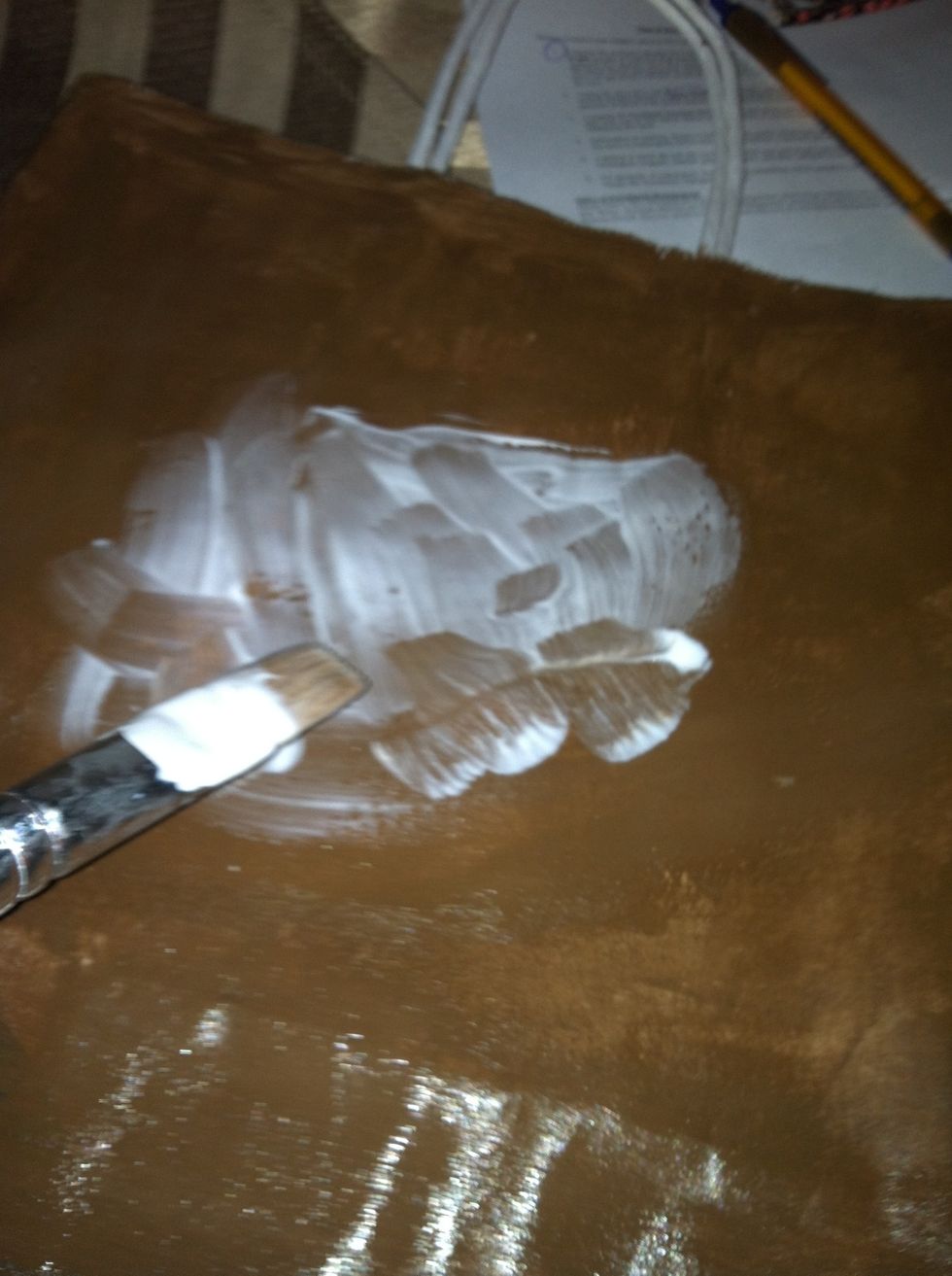 Now put glue where you want to put your pretty scrapbook paper. Im choosing to cut up a bunch of different paper and creating a big rectangle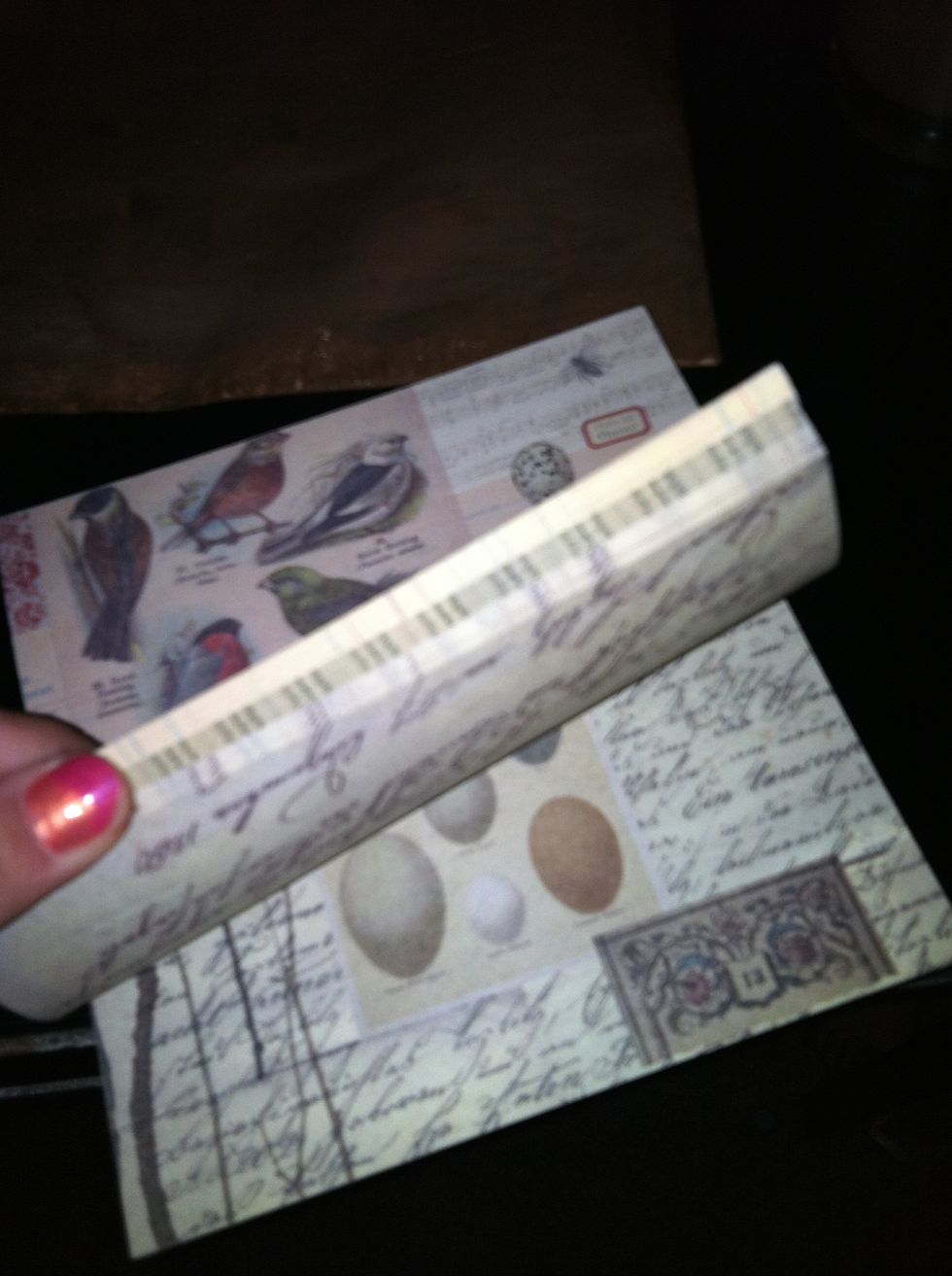 Pretty paper!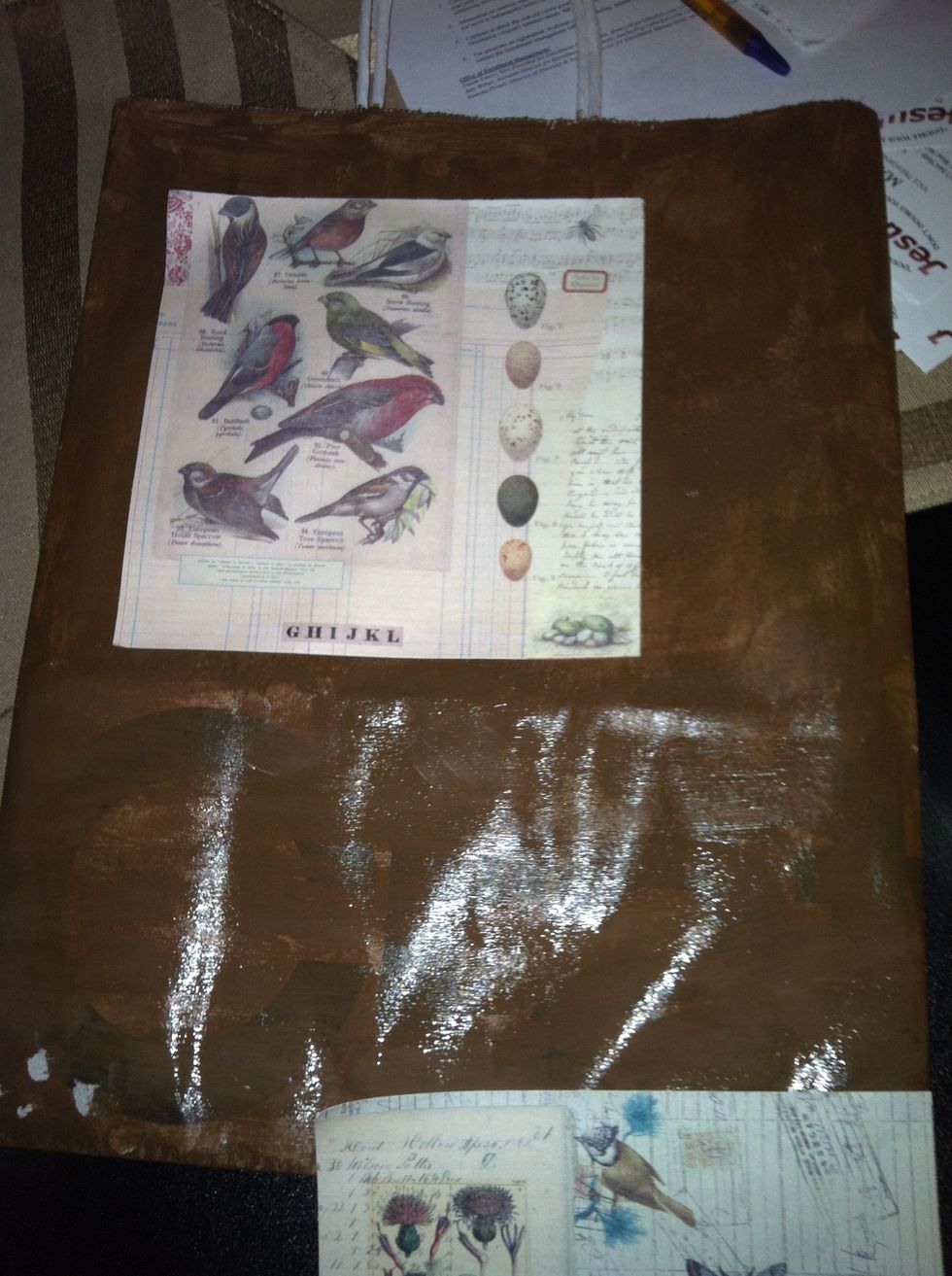 Start laying out your paper as you like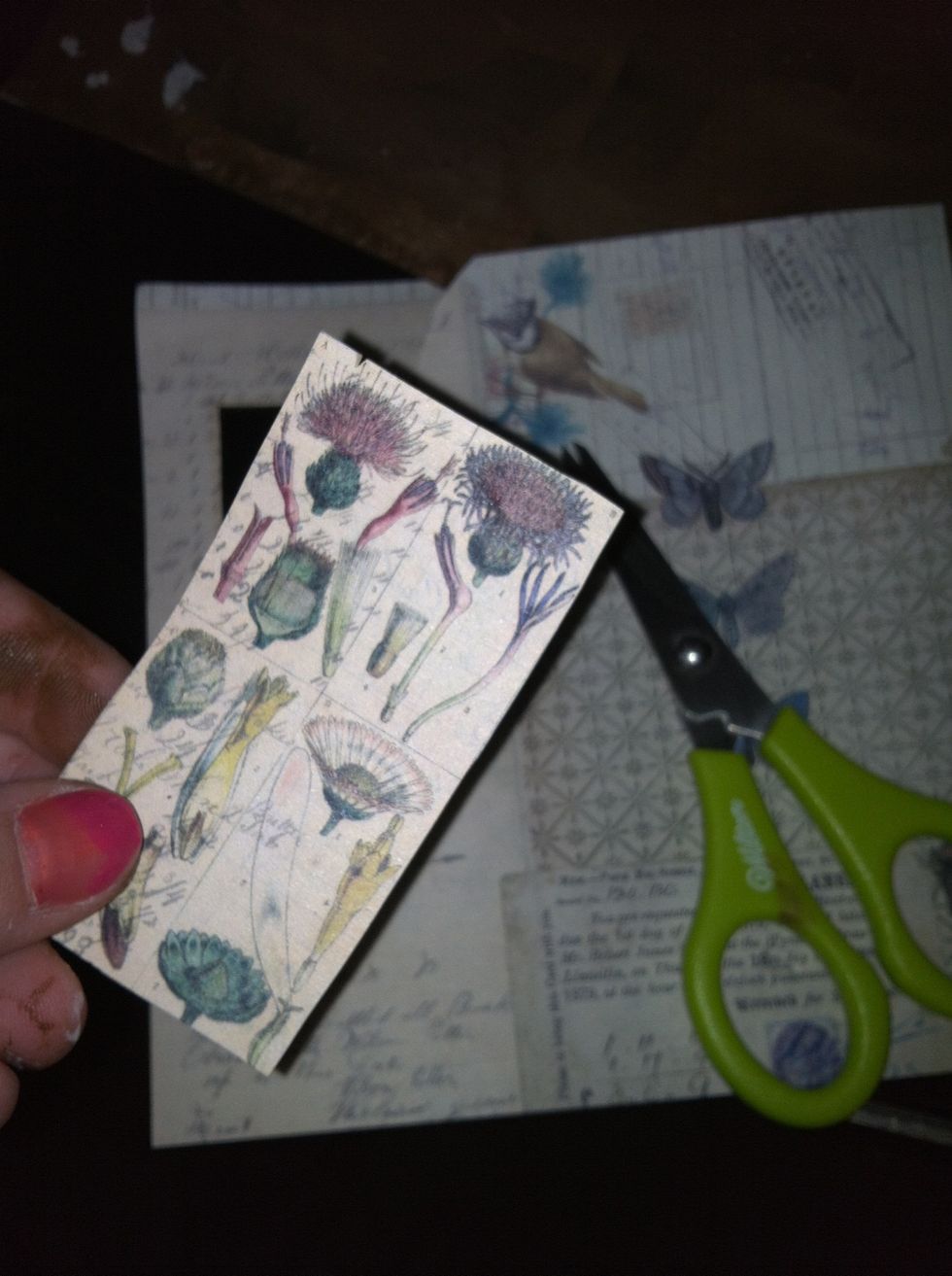 Cut cut cut!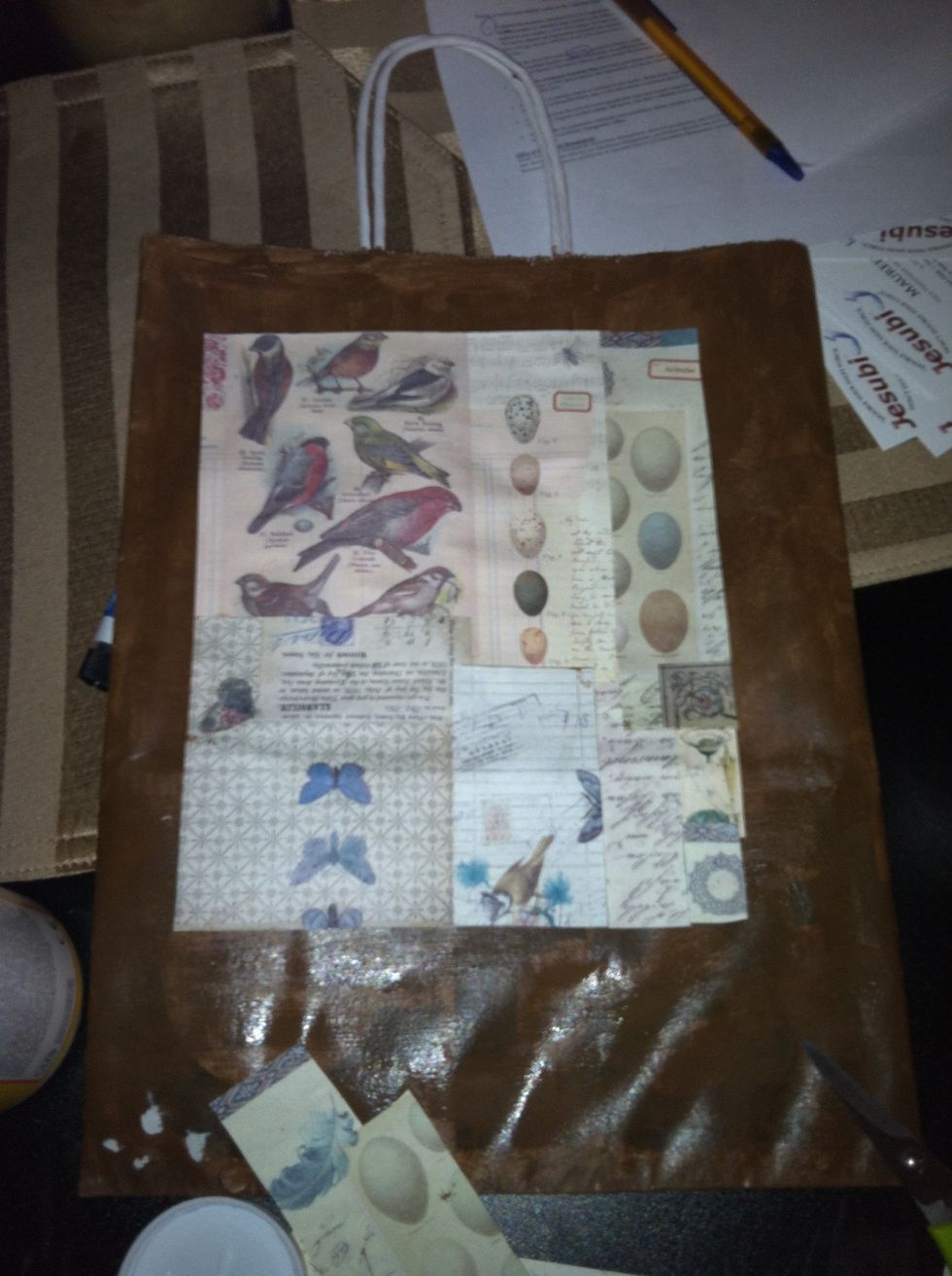 Ok im done cuttin and pasting!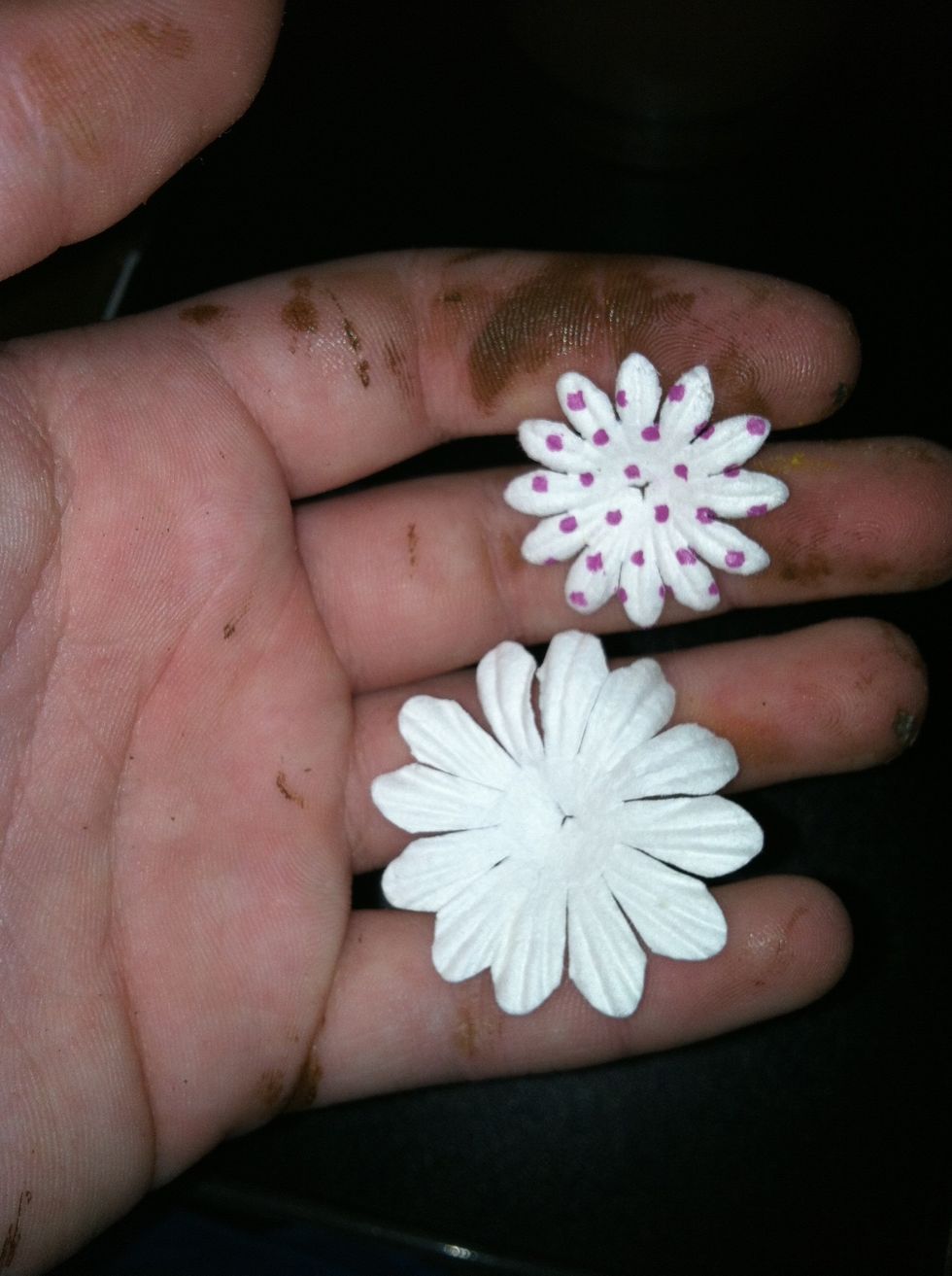 Oops got paint on my hand! Now im taking these deco flowers. Im gonna put the small one on top of the big one to create a layer affect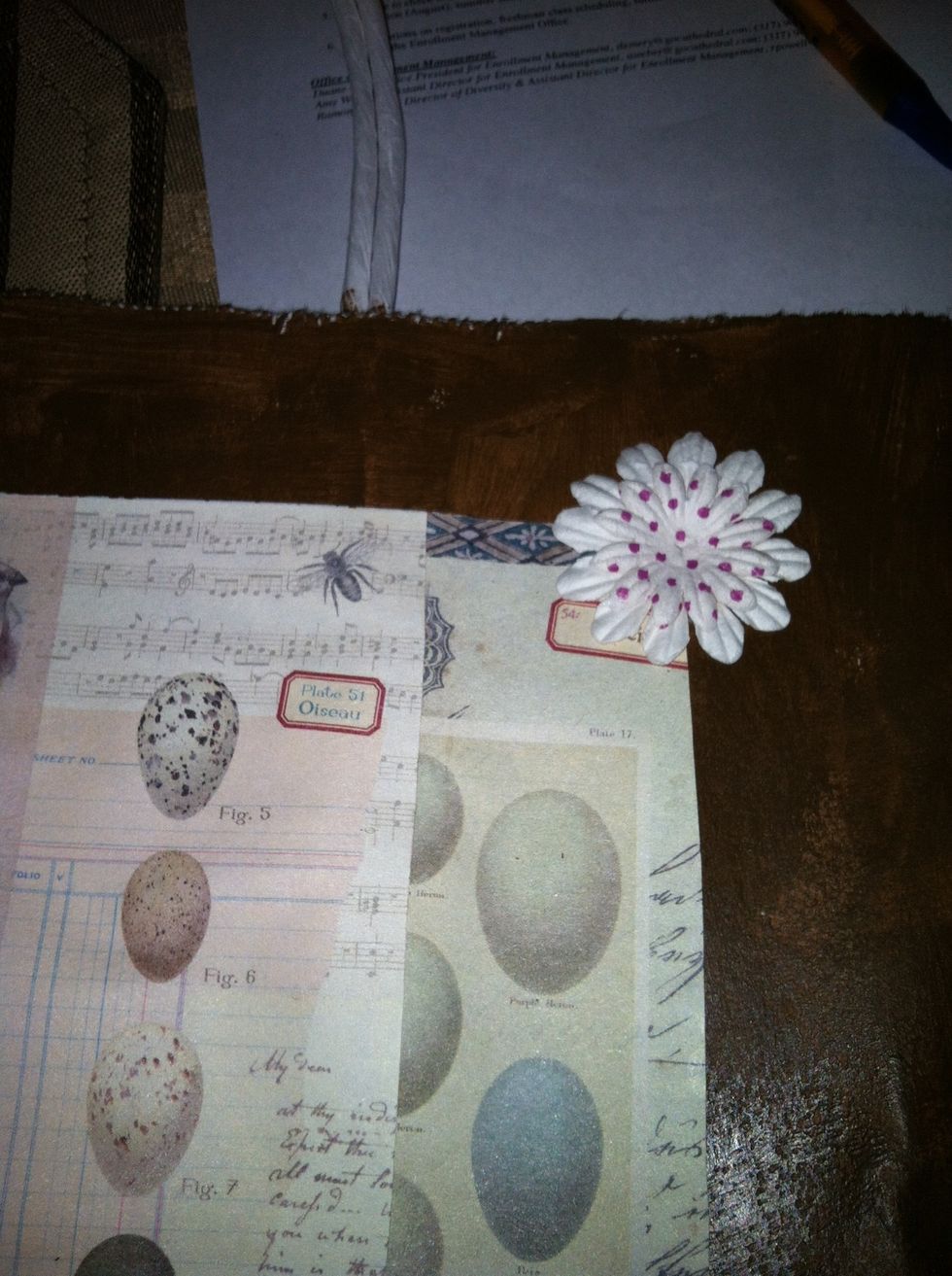 I put it in the corner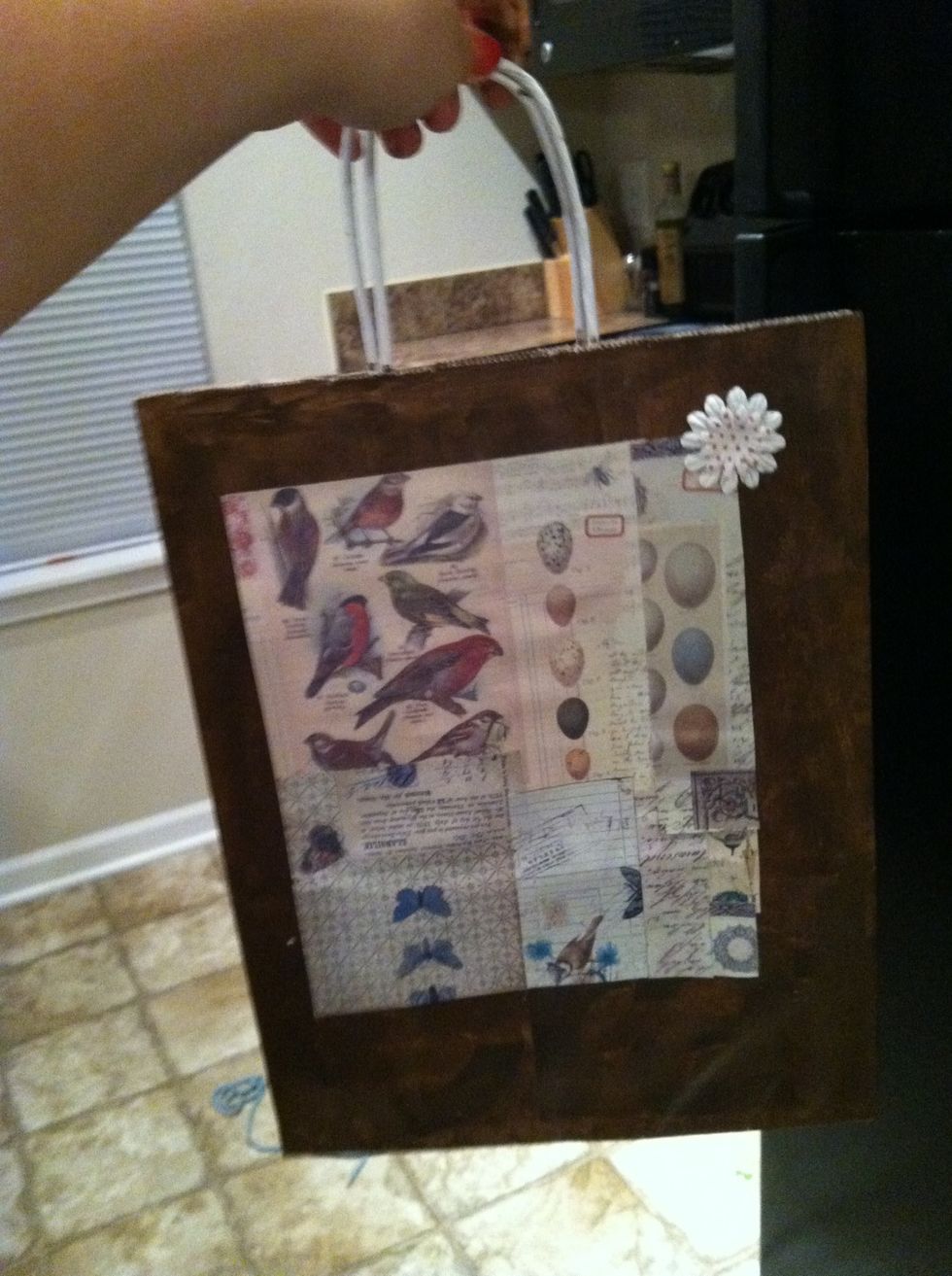 Woot! We are done! Have fun and be creative!!
Paint ( any color)
A paper bag
Scrapbook patterned paper
Extra decos
Mod Podge
Water
Paint brushes