This is what we will be making today.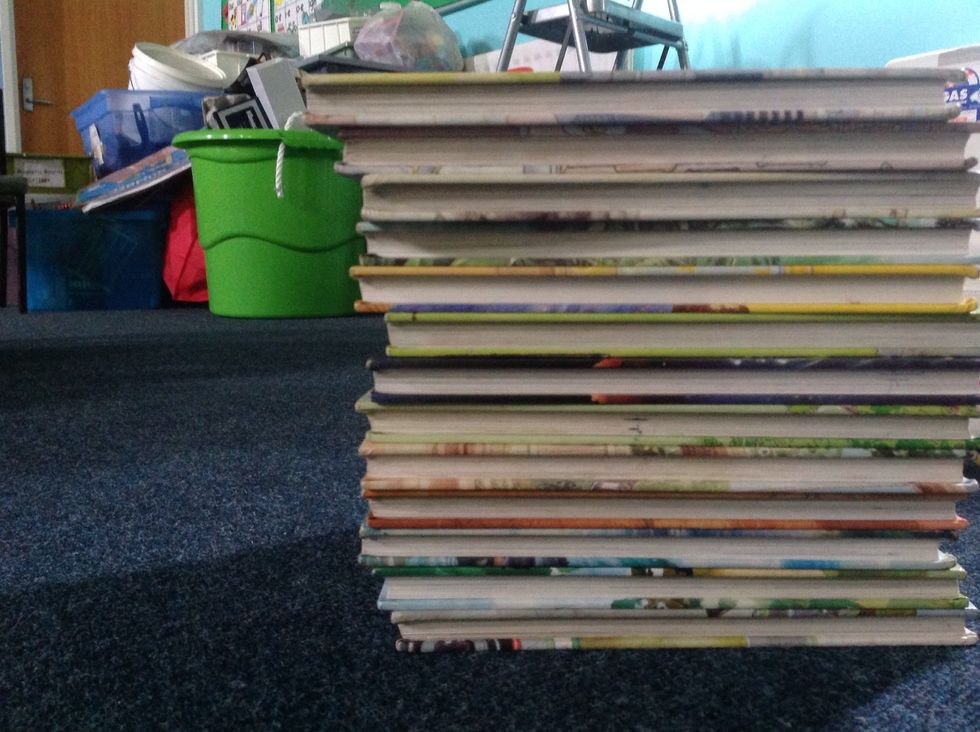 Start by placing your books somewhere in the area you have chosen.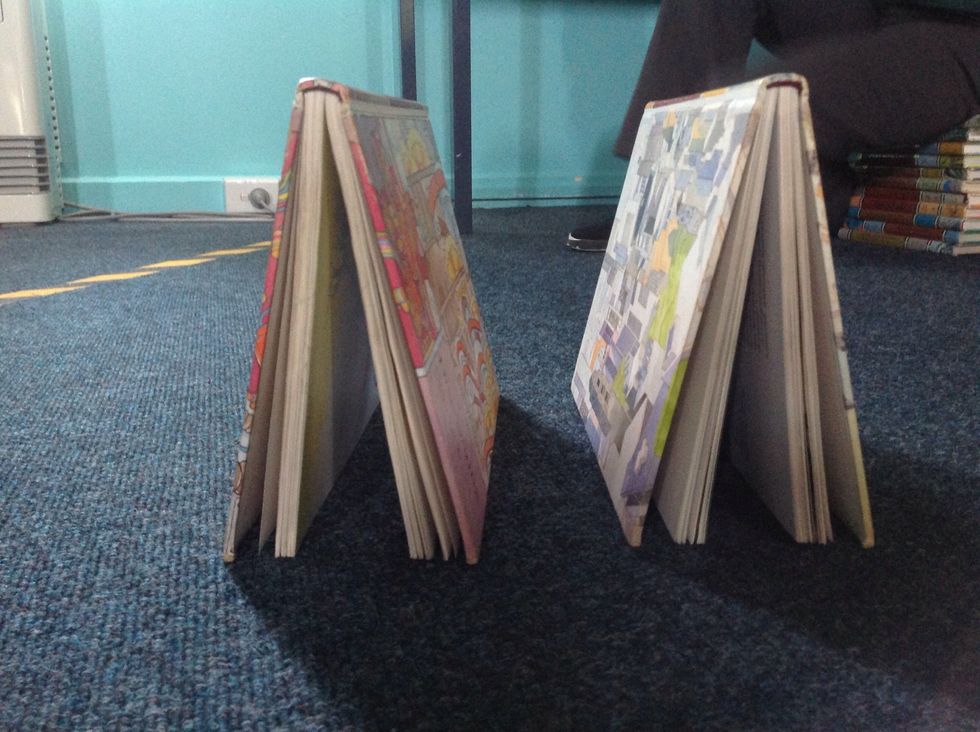 Next, place two books like this on the ground. Open them and place them next to each other.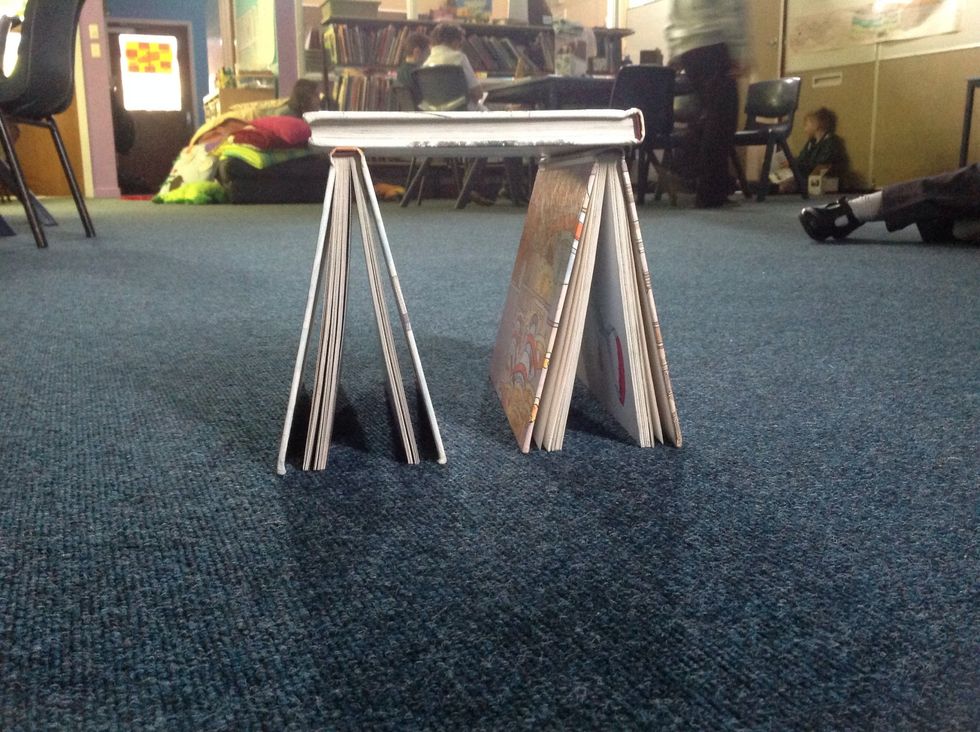 Place one book on top of the two books. This will make a small tower.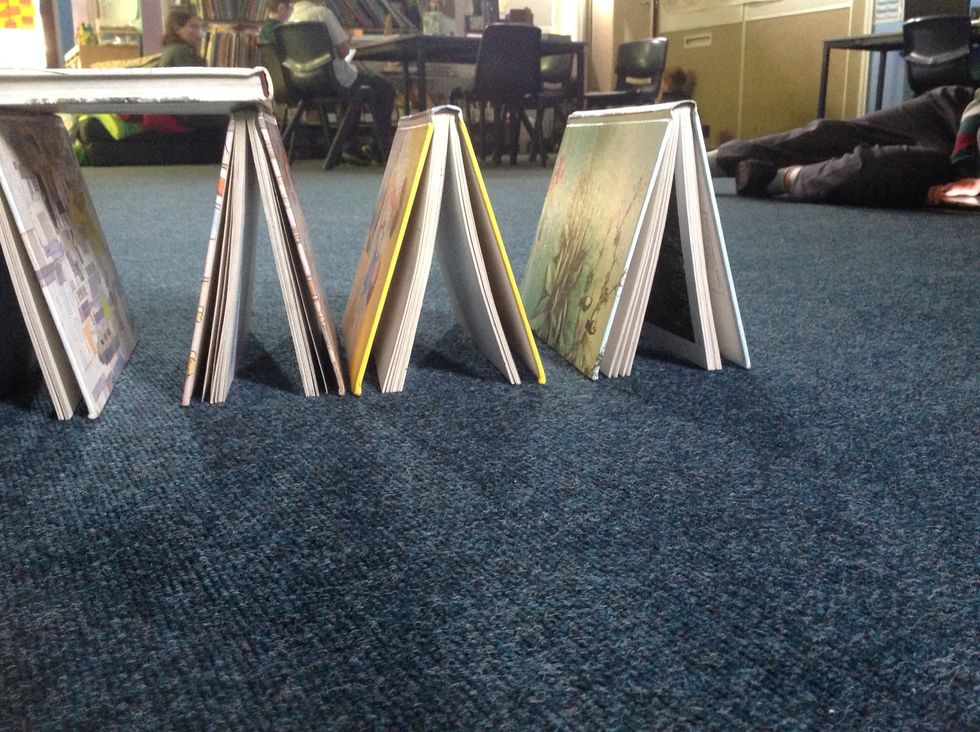 Repeat these steps until you have another small tower next to the first tower.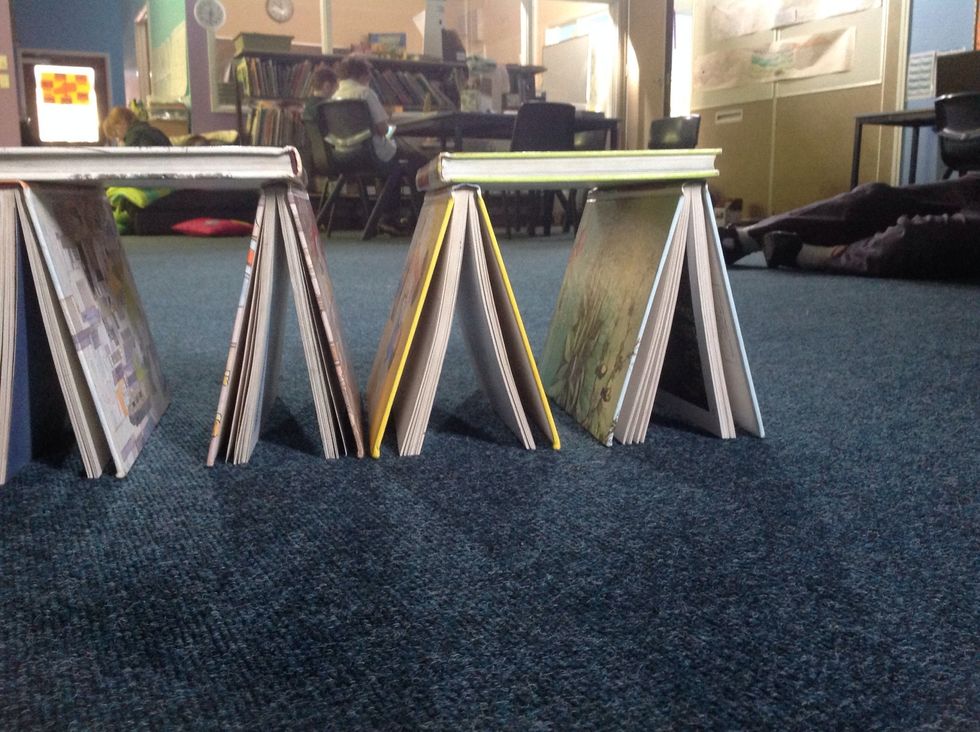 Now place two books on top of the two small towers that you have made. Make sure that the towers are near the edge where the two towers meet.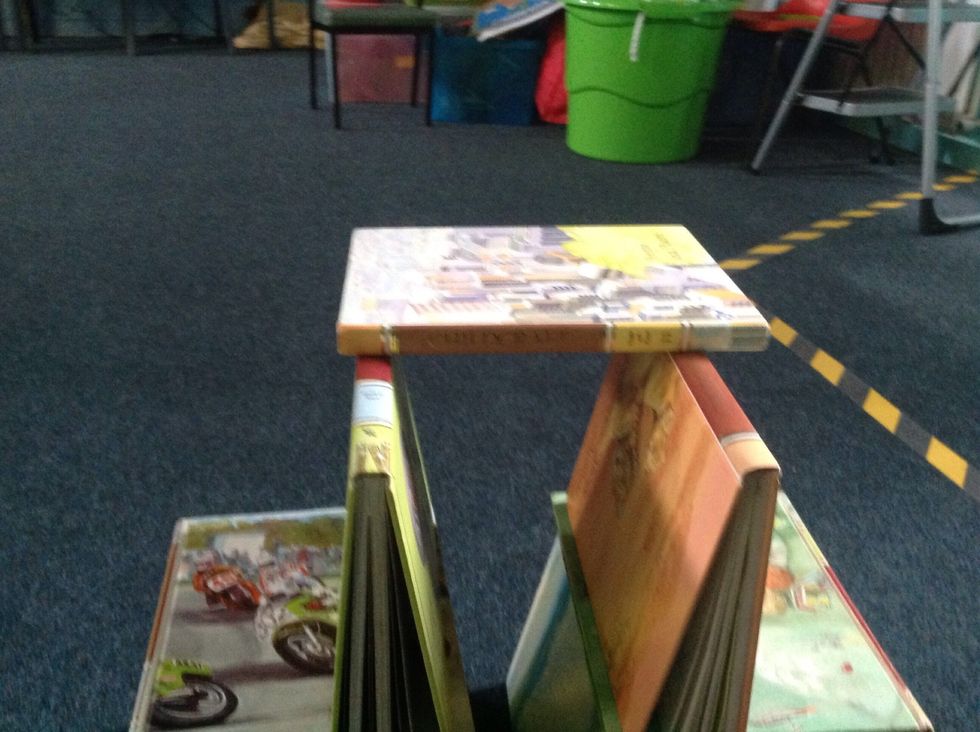 Now place a book half way on the two towers like this.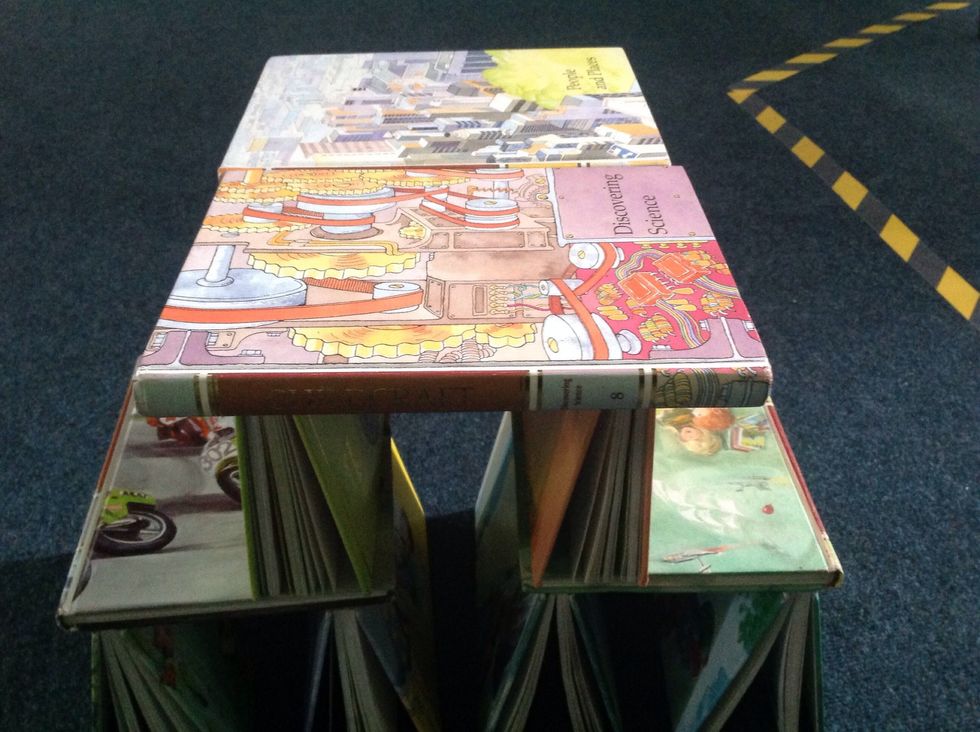 Now fill in the other half with a book.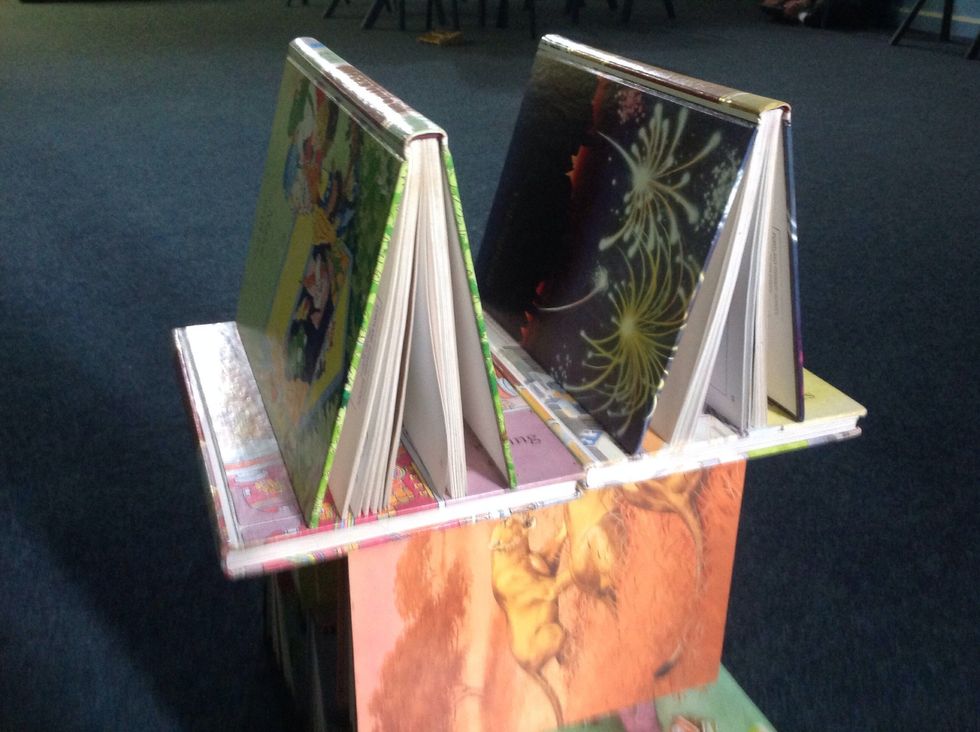 Place a book on one of the two books that we placed before. Now repeat this step for the other side.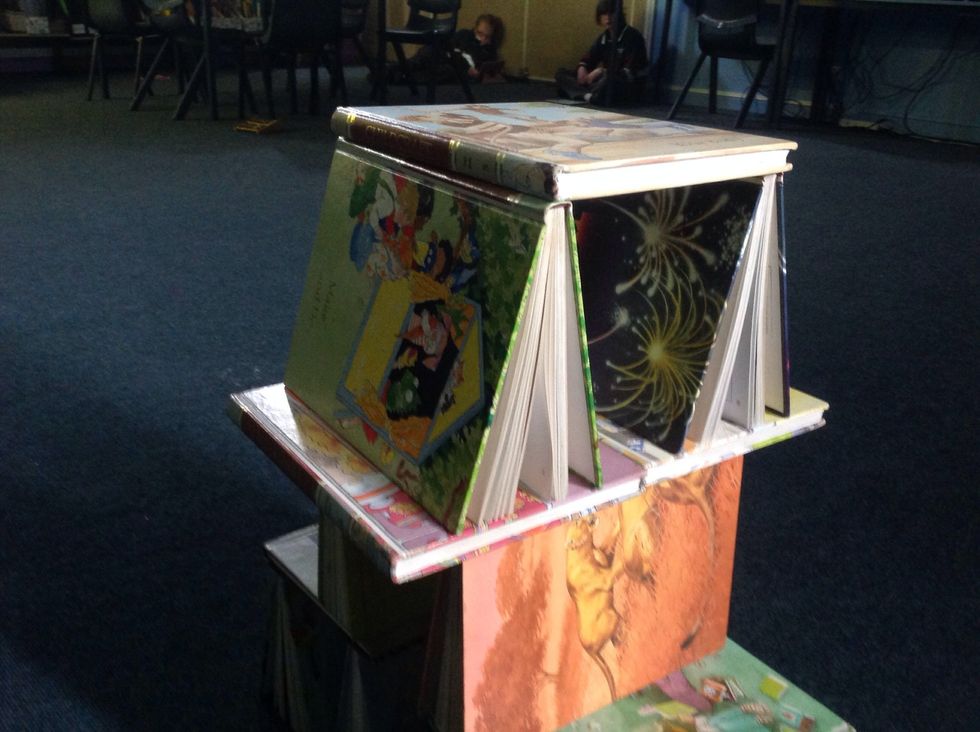 Finally, place the final book on top of all the books.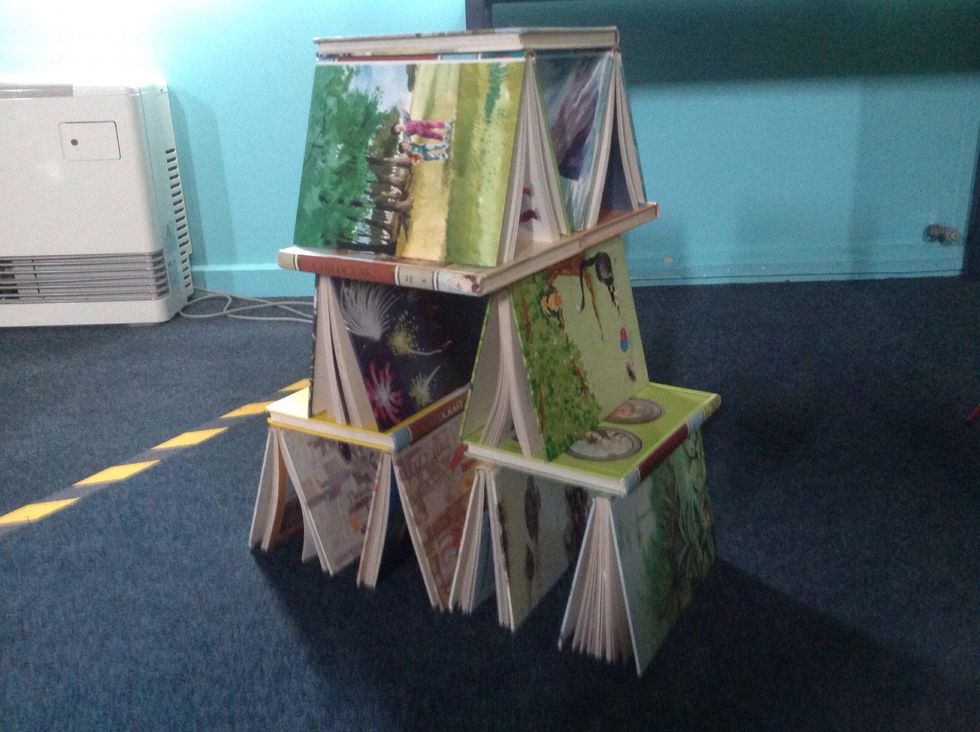 Now we have finished the tower. Enjoy the tower but be carful. It might fall down.
13 books about the same size
Patience
Good area