Make a Book Cover With Relics by Georgie Connelly
15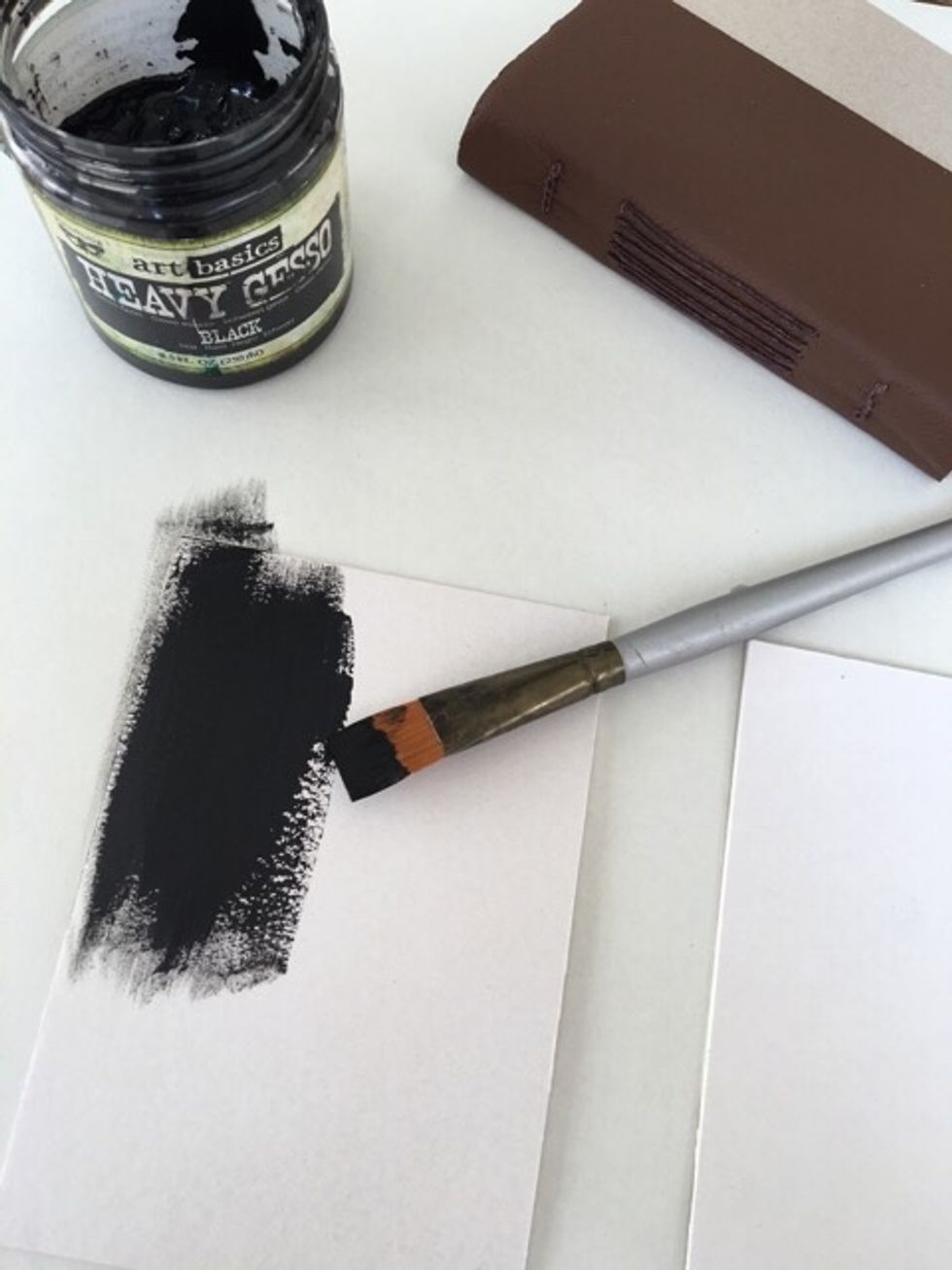 Once your journal book is bound and ready. Start work on the cover. You need two pieces of chipboard cut to size (just slightly larger than your book) Paint both sides of each with Black Gesso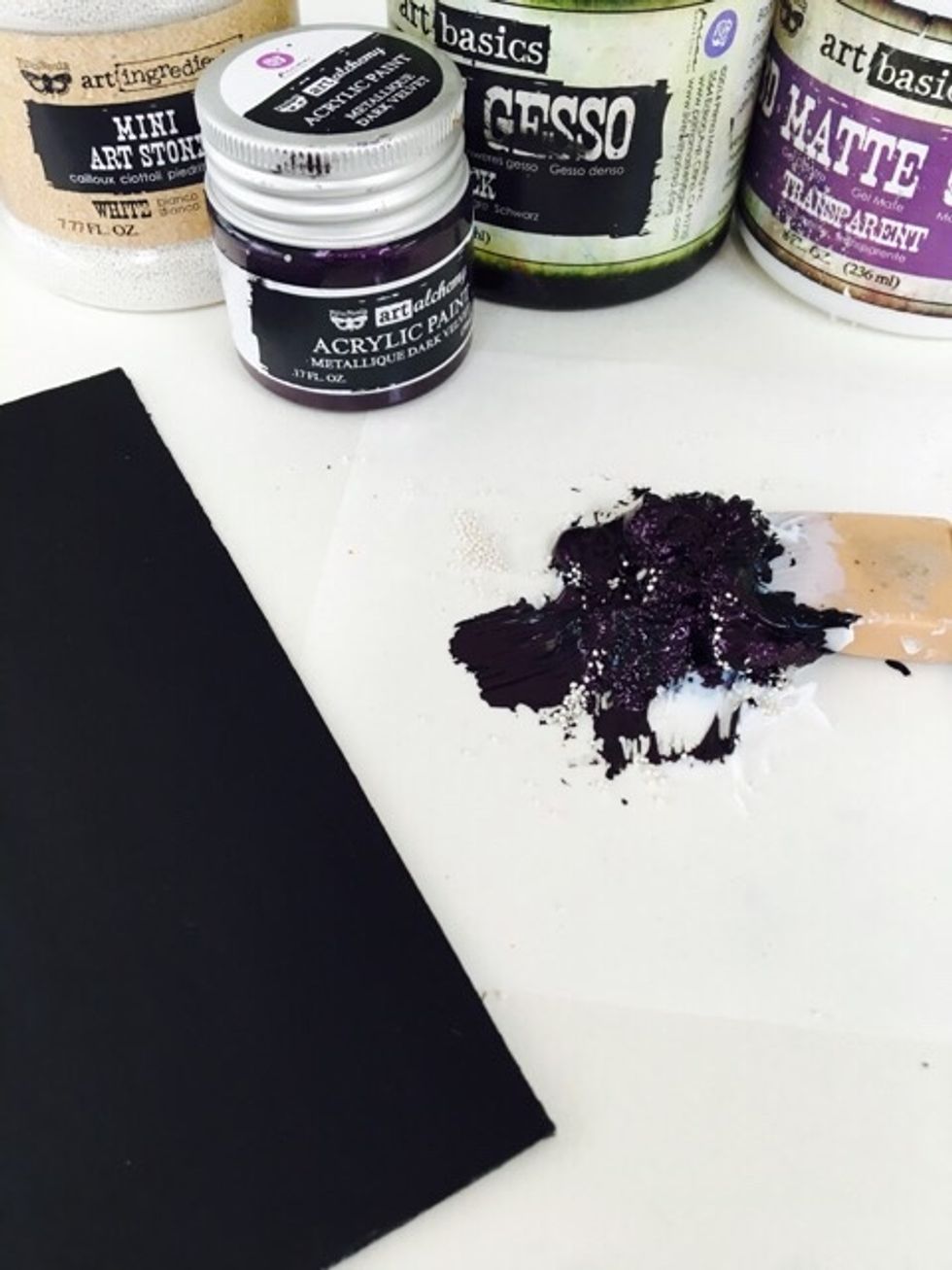 Mix Black Gesso with Art Alchemy 3D Matte Gel and Mini Art Stones. Lay this concoction heavily in the middle of the book fanning outwards.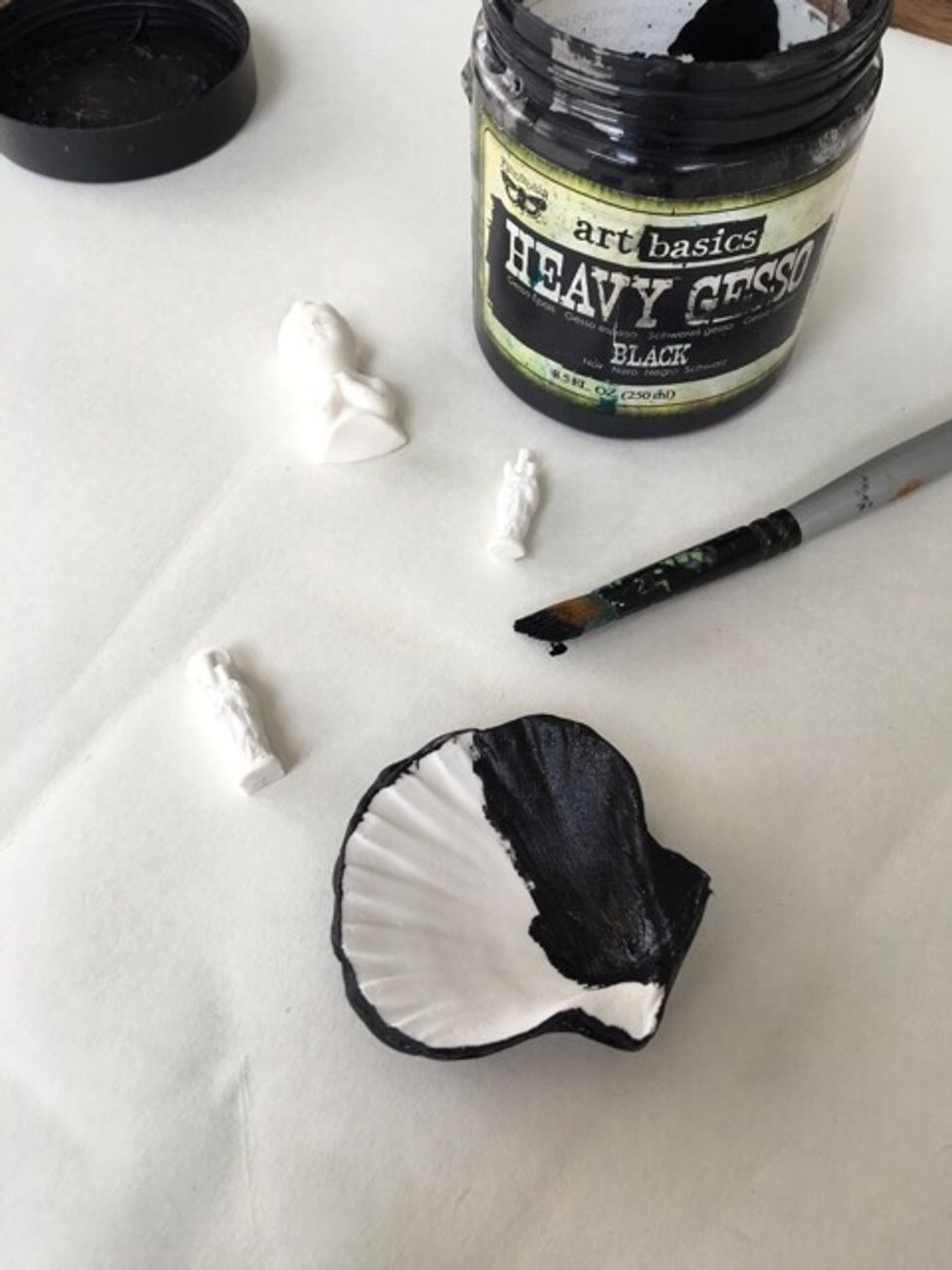 Gesso all other pieces with black, this includes the relics and the chipboard.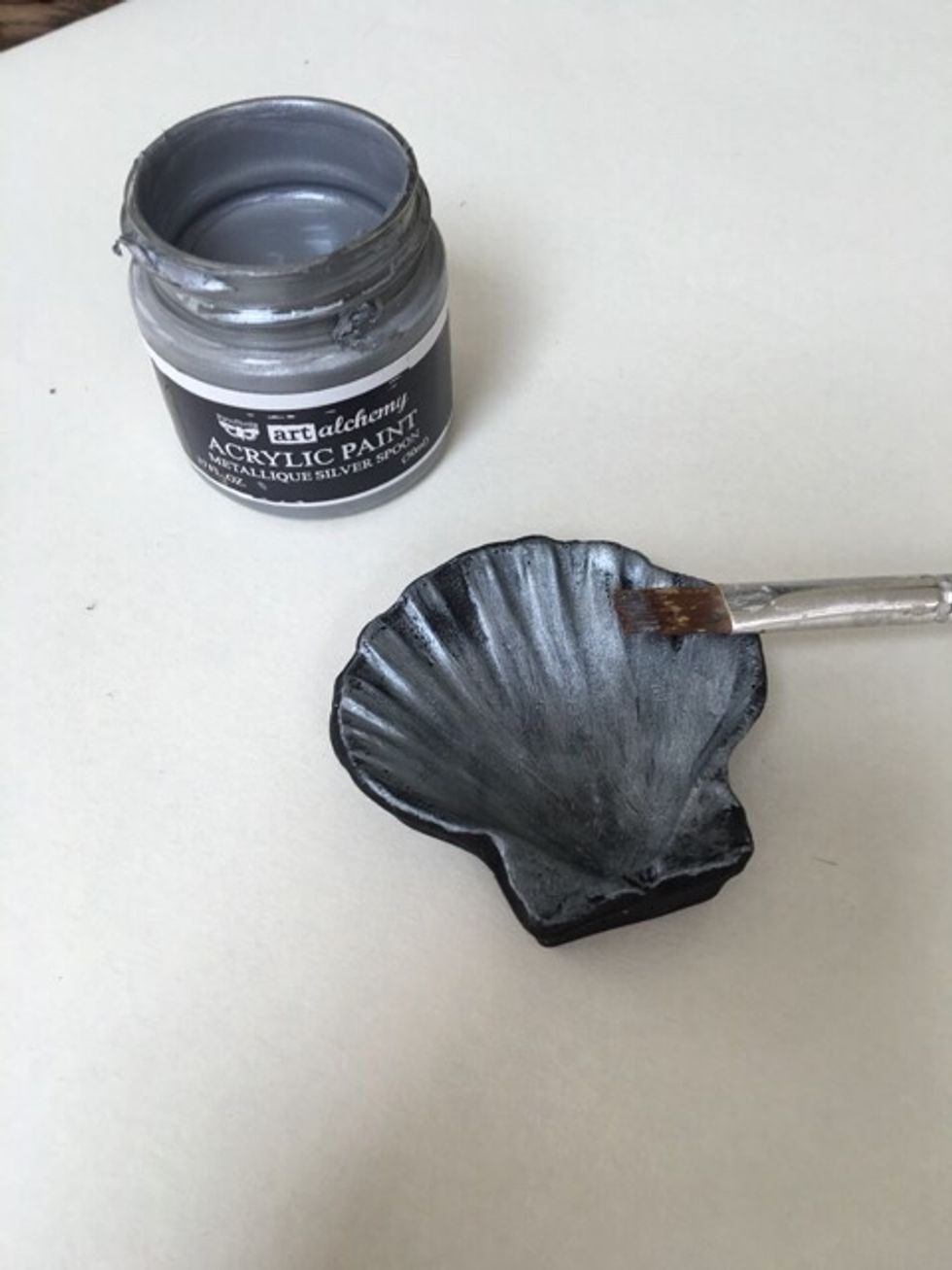 Start adding layers to your relics. For the shell and figures I used Silver Spoon and Violet-Gold followed by some Lindys Long John Silver.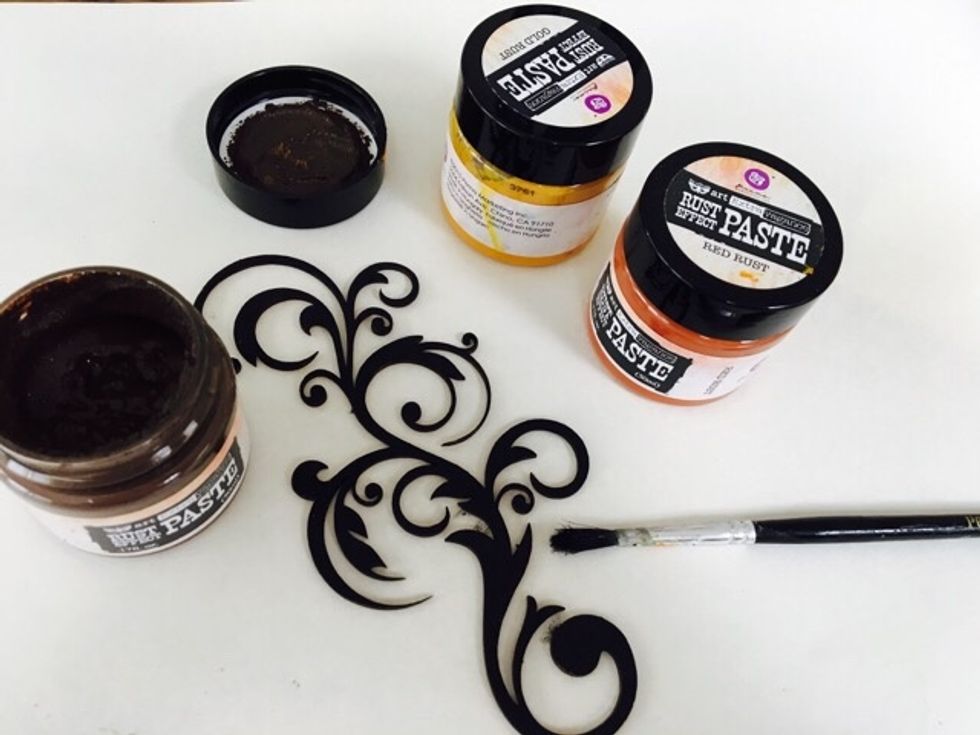 Rust Paste the perfect medium to start adding texture,apply this to your chipboard flourish piece. I usually start with the darkest, moving to red then yellow and then work my way back to dark again.
Whilst the 3D Matte Gel mix is still wet add the flourish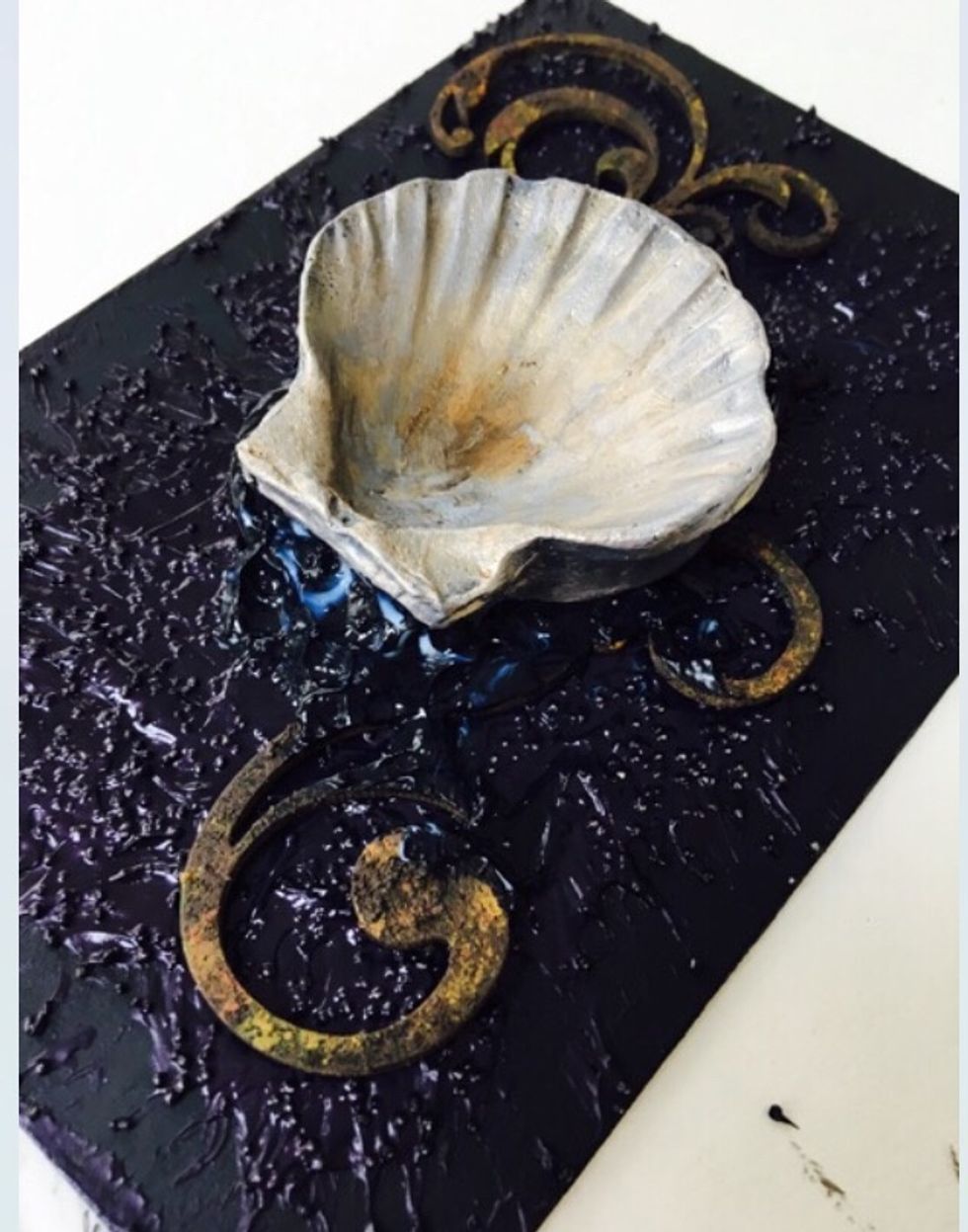 Make up some more base mixture and add the shell. Don't be afraid to really spread it on thick and bring the mixture up and around the shell.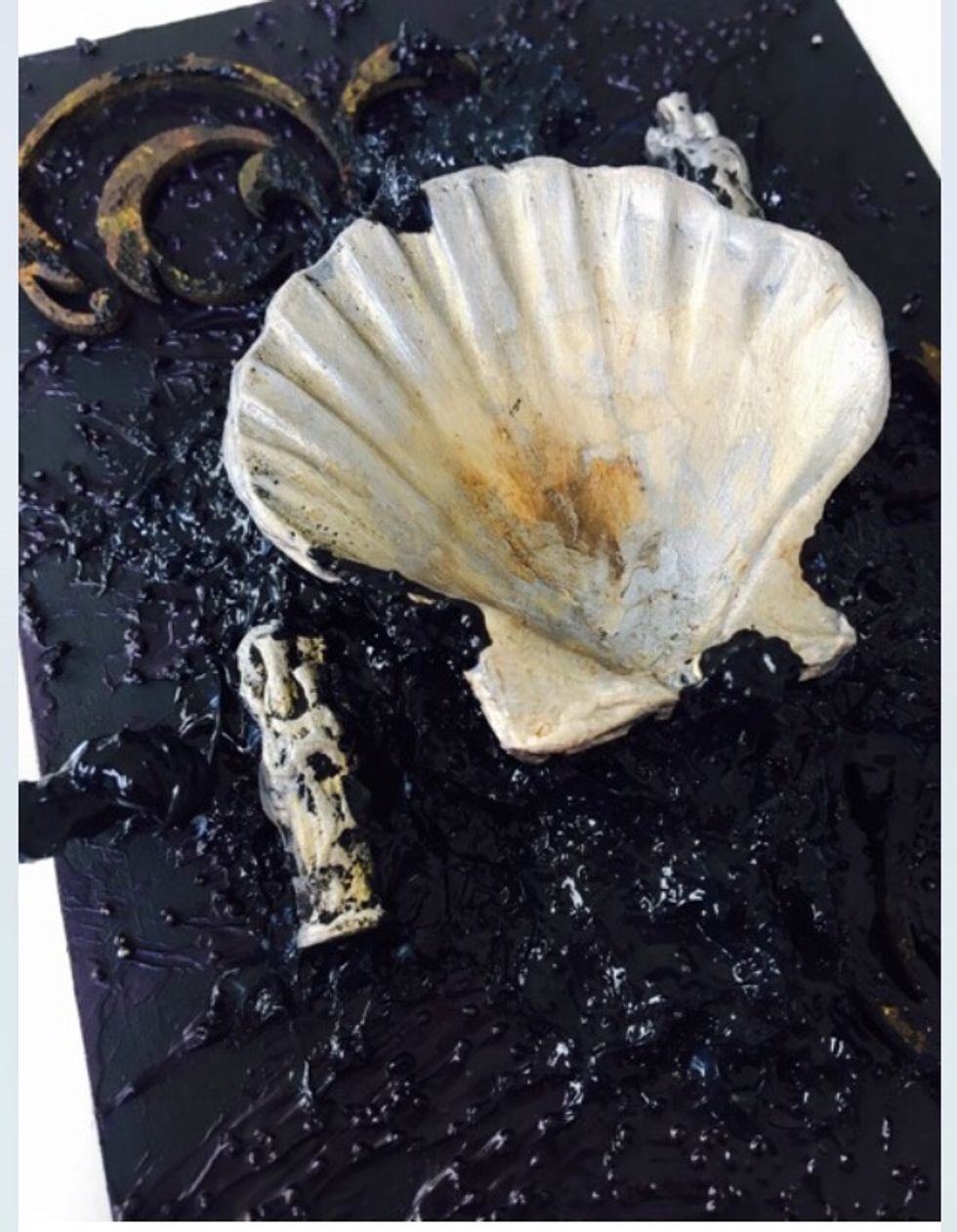 Add the little figures on to the mix.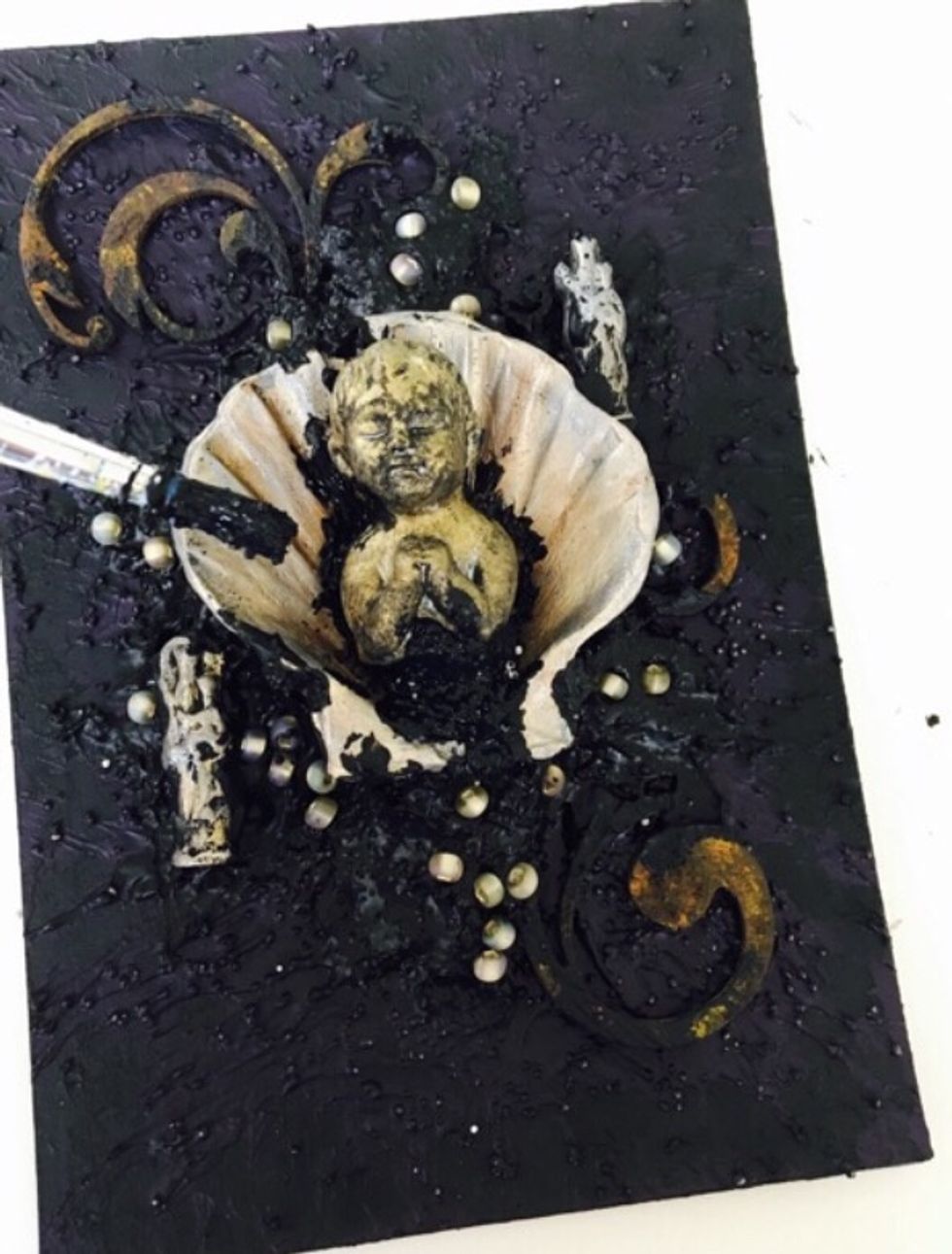 Bring the mixture up into the shell and secure the child figure. Let the texture fan out from under. Add little beaded 'gems' randomly around the shell.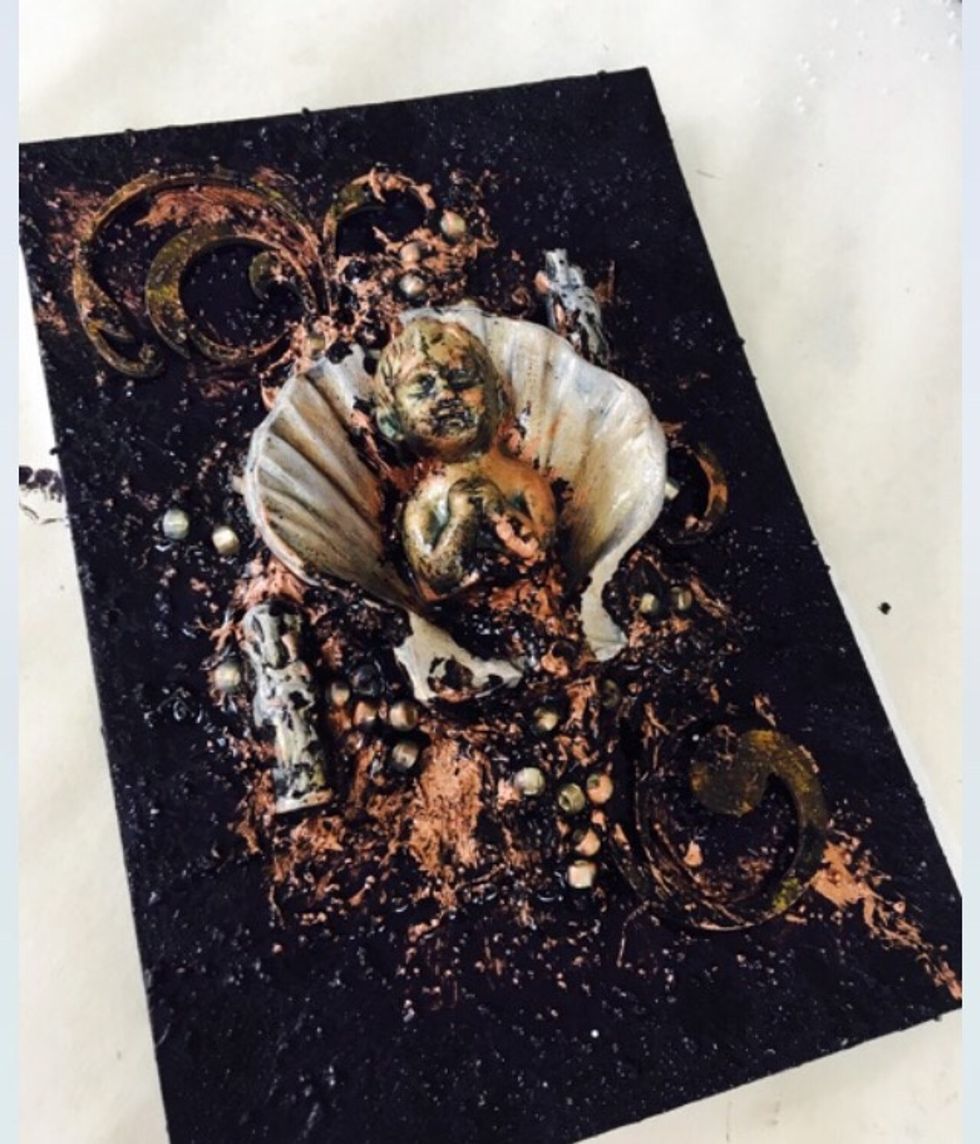 Using the VerDay paint with the bronze lightly add some paint over the cover, then spray with the Patina Activator.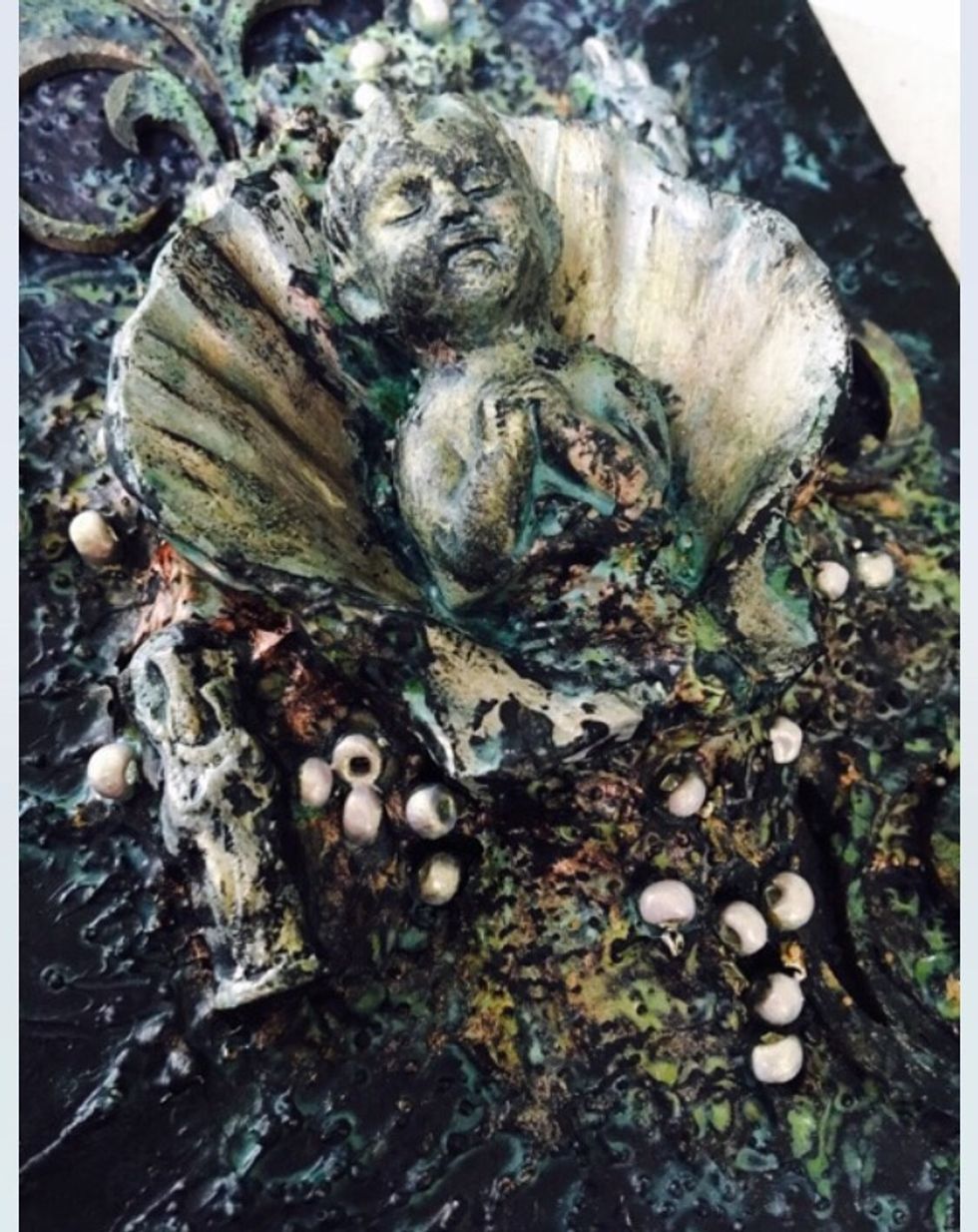 Be patient! I know.it is hard to wait but you can slowly see the magic happen. See how the Patina is slowly starting to appear here. It goes from a limey green colour into the gorgeous pale turquoise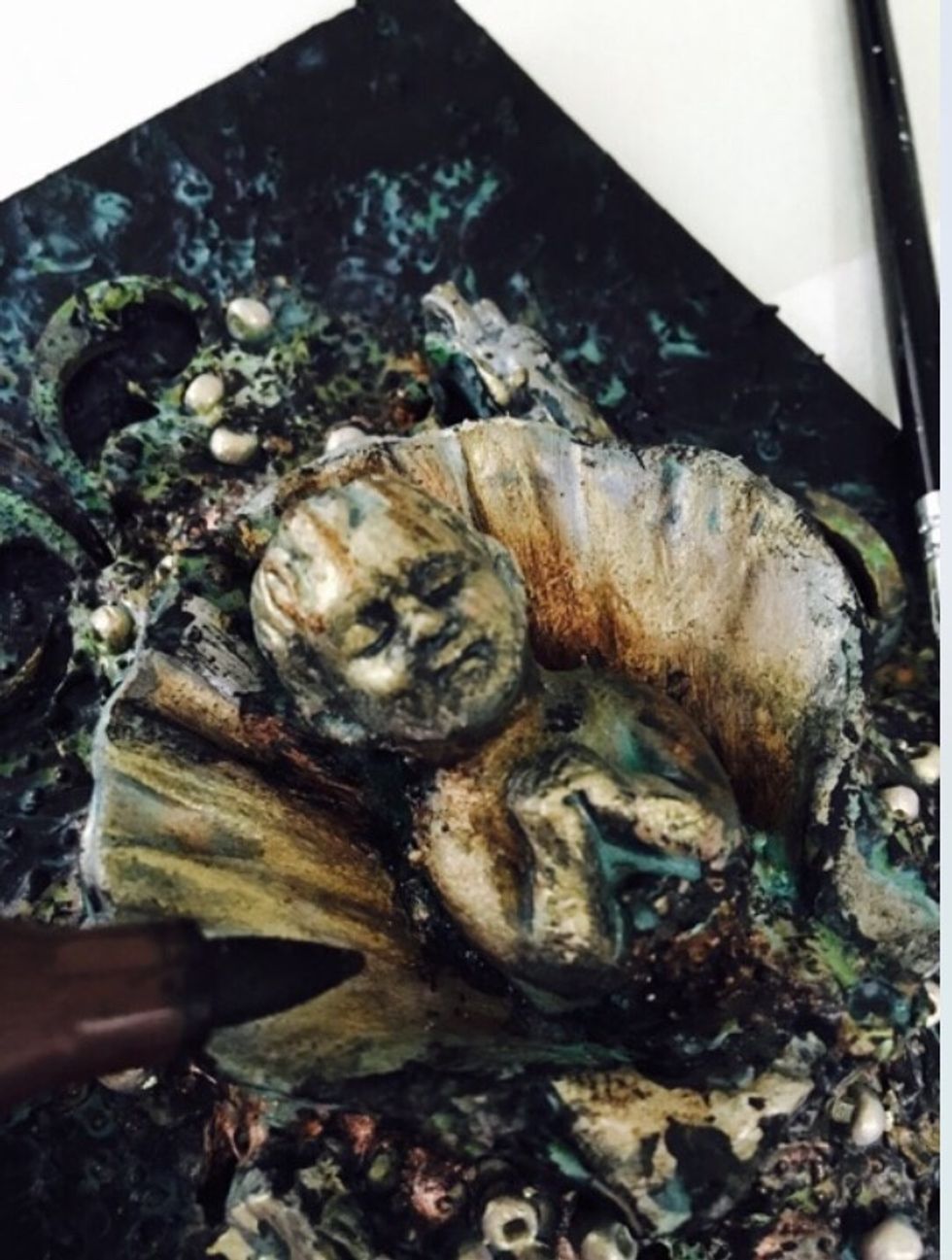 Using Marker add some warm shading in the shell coming in an outward direction from under the child. These darker areas help to create more of a glow. Also light hit the raised areas with Black Gesso
add more layers as you feel appropriate. I went and added some of the rust VerDay remember to ground everything with Black Gesso. Highlight the little gems with Gold- Violet to make them stand out.
Relics and Artifacts coquille
Journal book
Black gesso
Verday
Chipboard
Pearls, beads
Relics & Artifacts
RELICS & ARTIFACTS ® matte white resin craft blanks by designer Sandra Evertson for Prima Marketing Inc.