Flip over your jean. Mark the length, width and height of your book (notebook).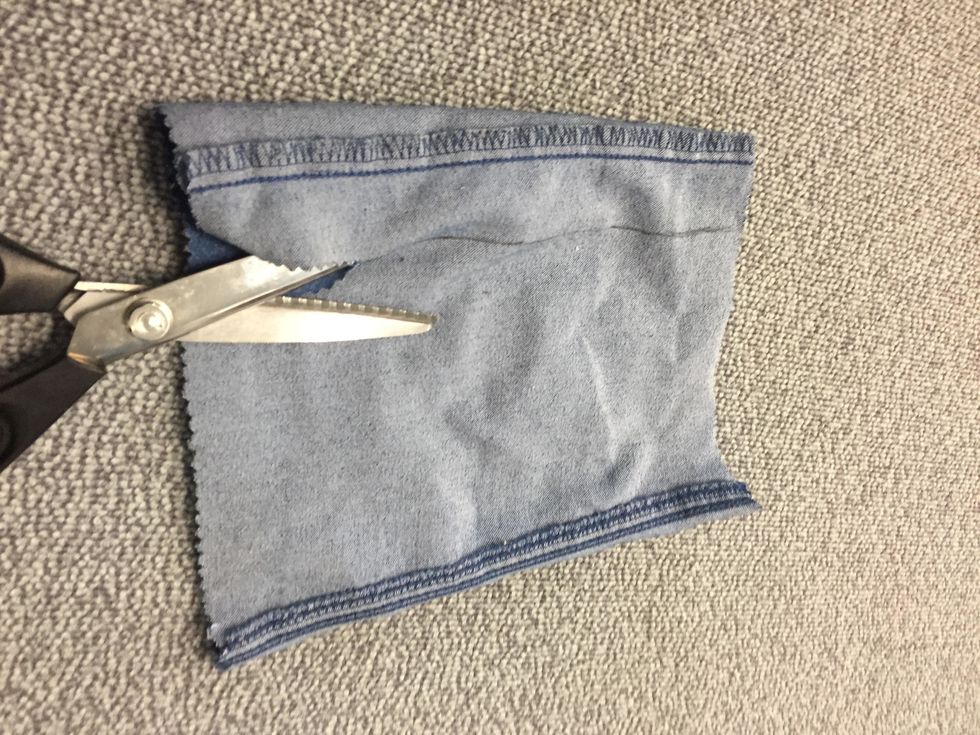 Cut the outline of the measurements on your jeans. *WARNING* Make sure to leave some areas of your jeans (reason in the Step 7)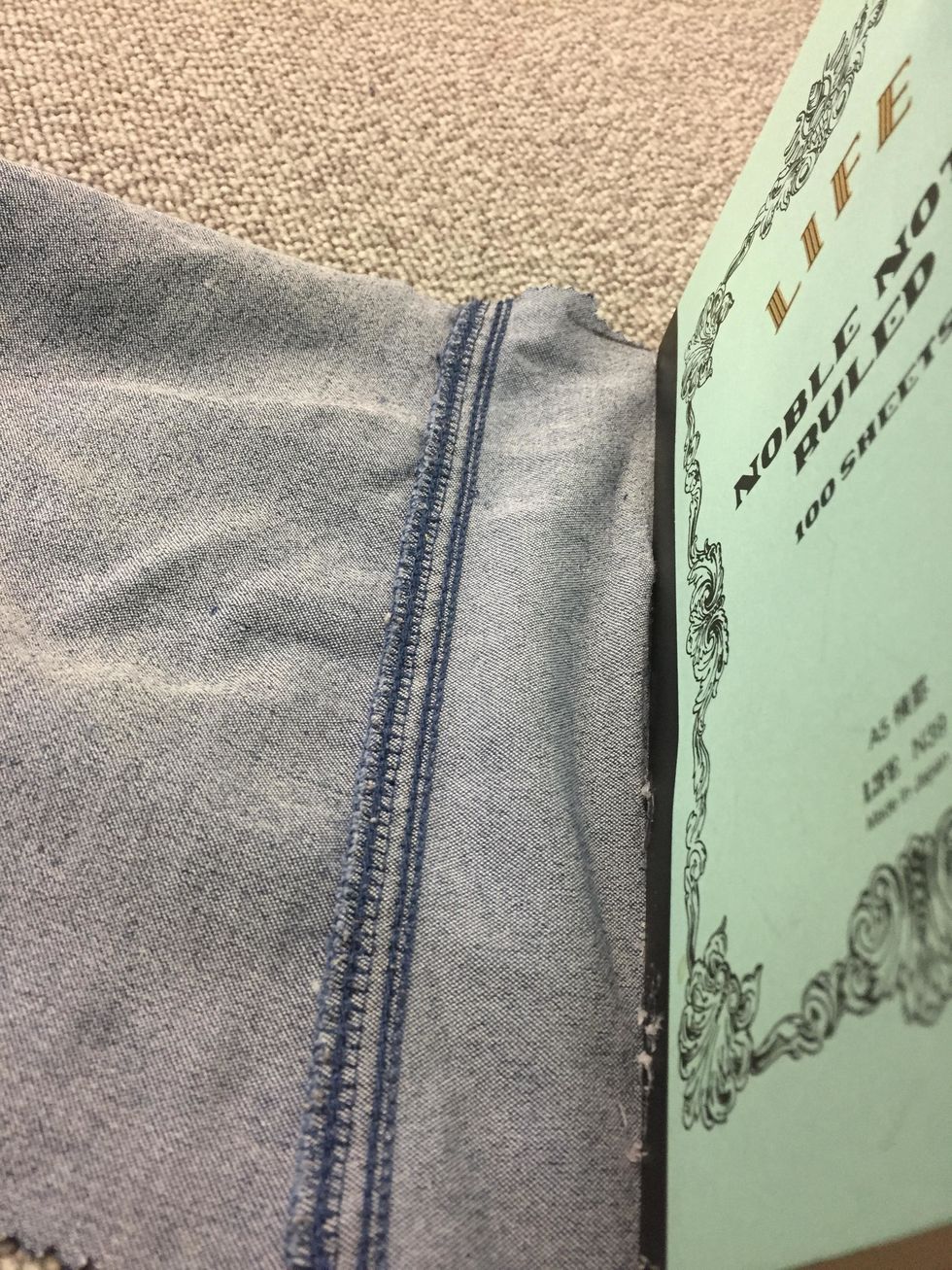 Glue the SIDE of the book first with your glue gun or a fabric glue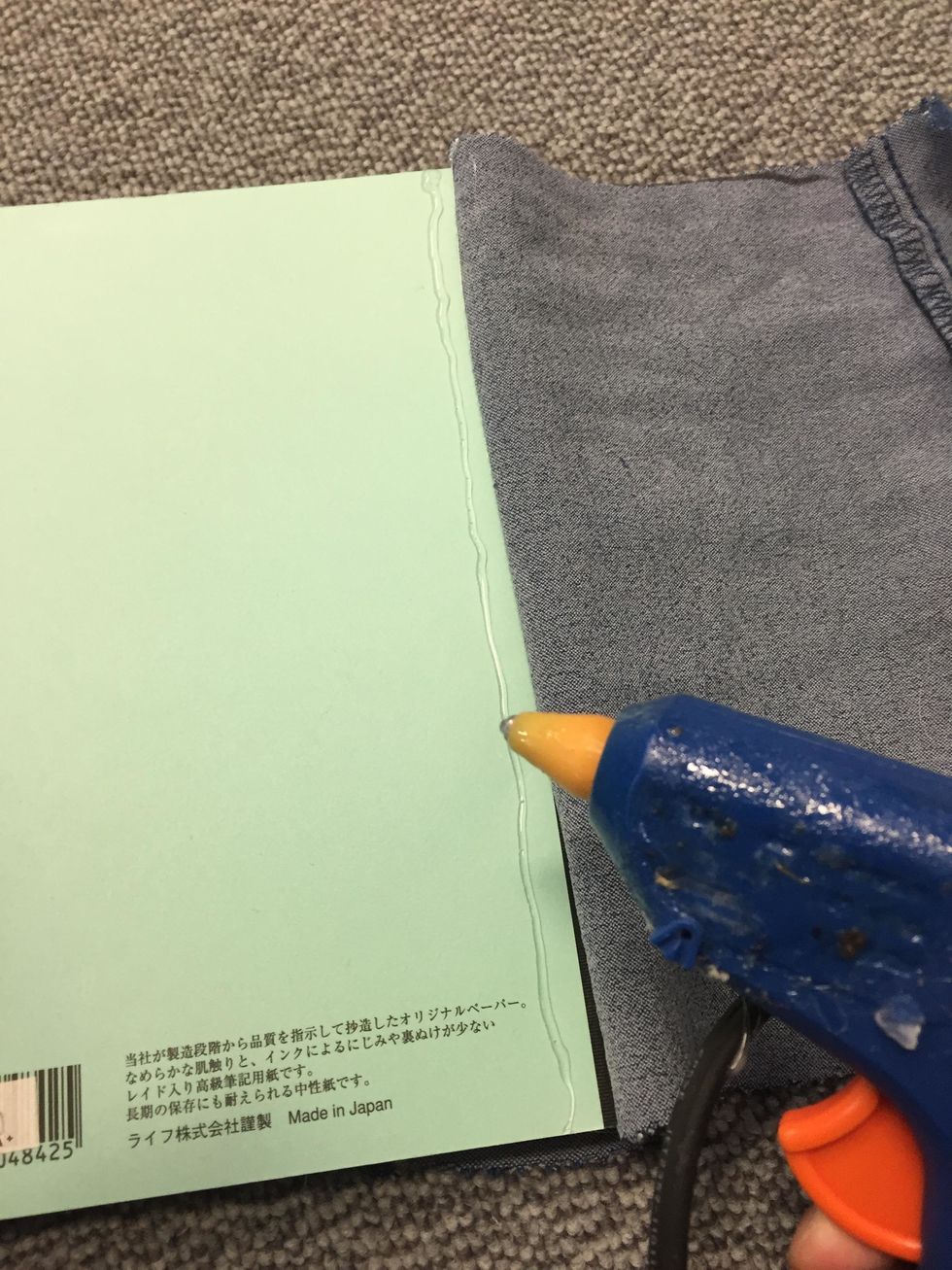 Then glue the FRONT of your book to the area you have marked on your jeans. *WARNING: Do this step patiently, one glue line by one, just like the photo above.
Keep on going. Do the same at the BACK of your book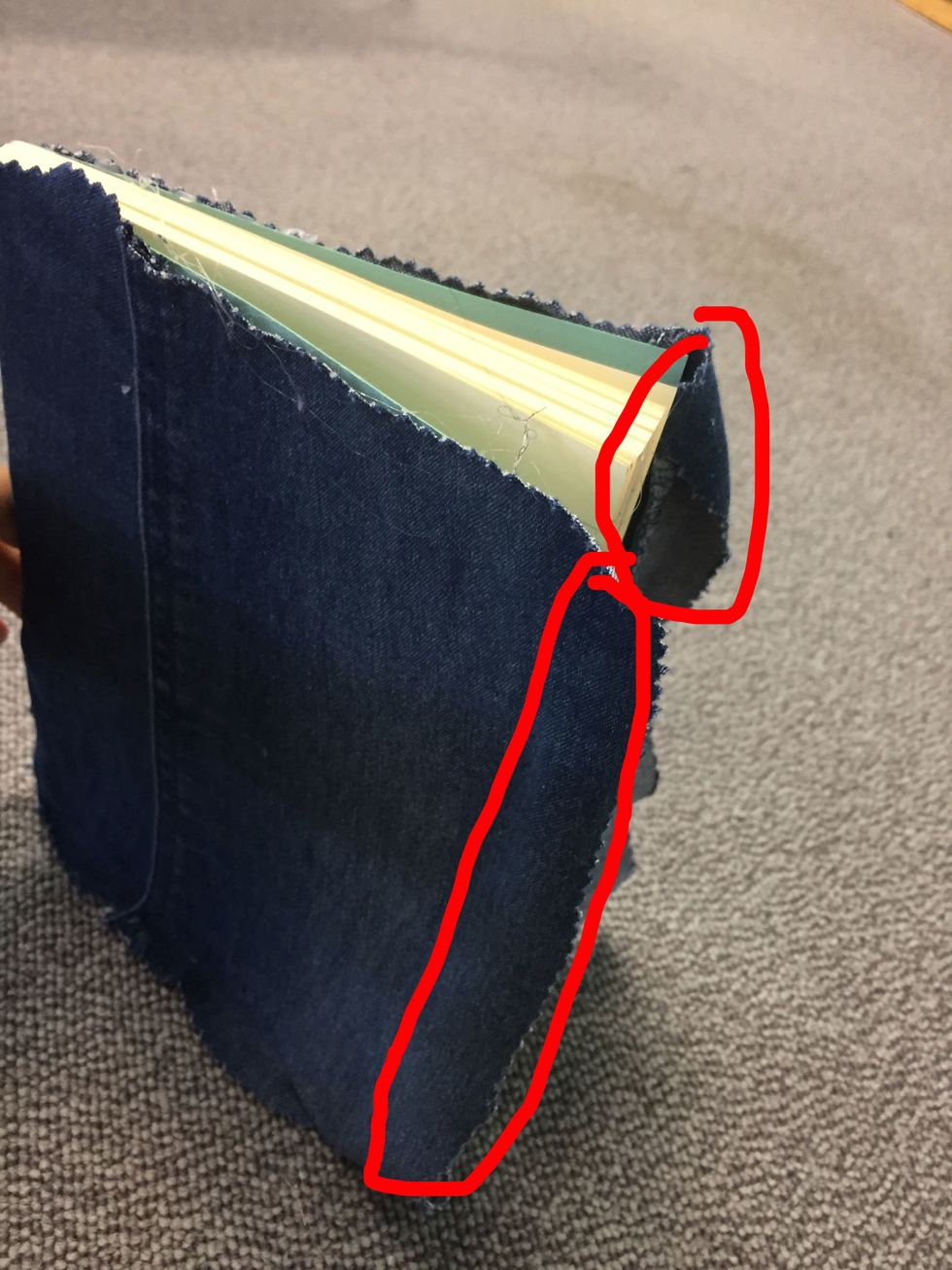 Now glue your left over area of the jeans (red circle) IN to your front cover of your book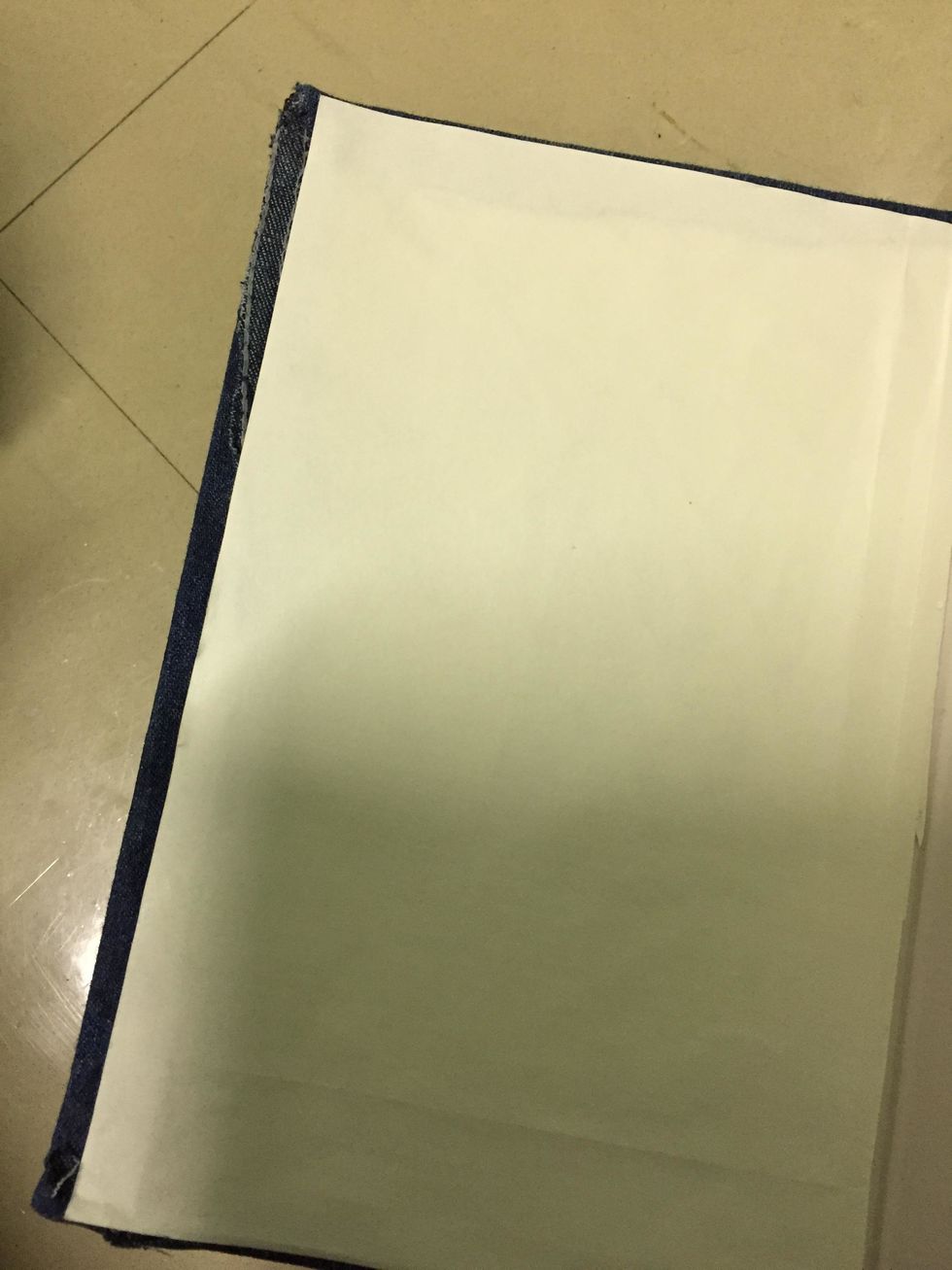 Then put your extra white paper on top to cover your left pieces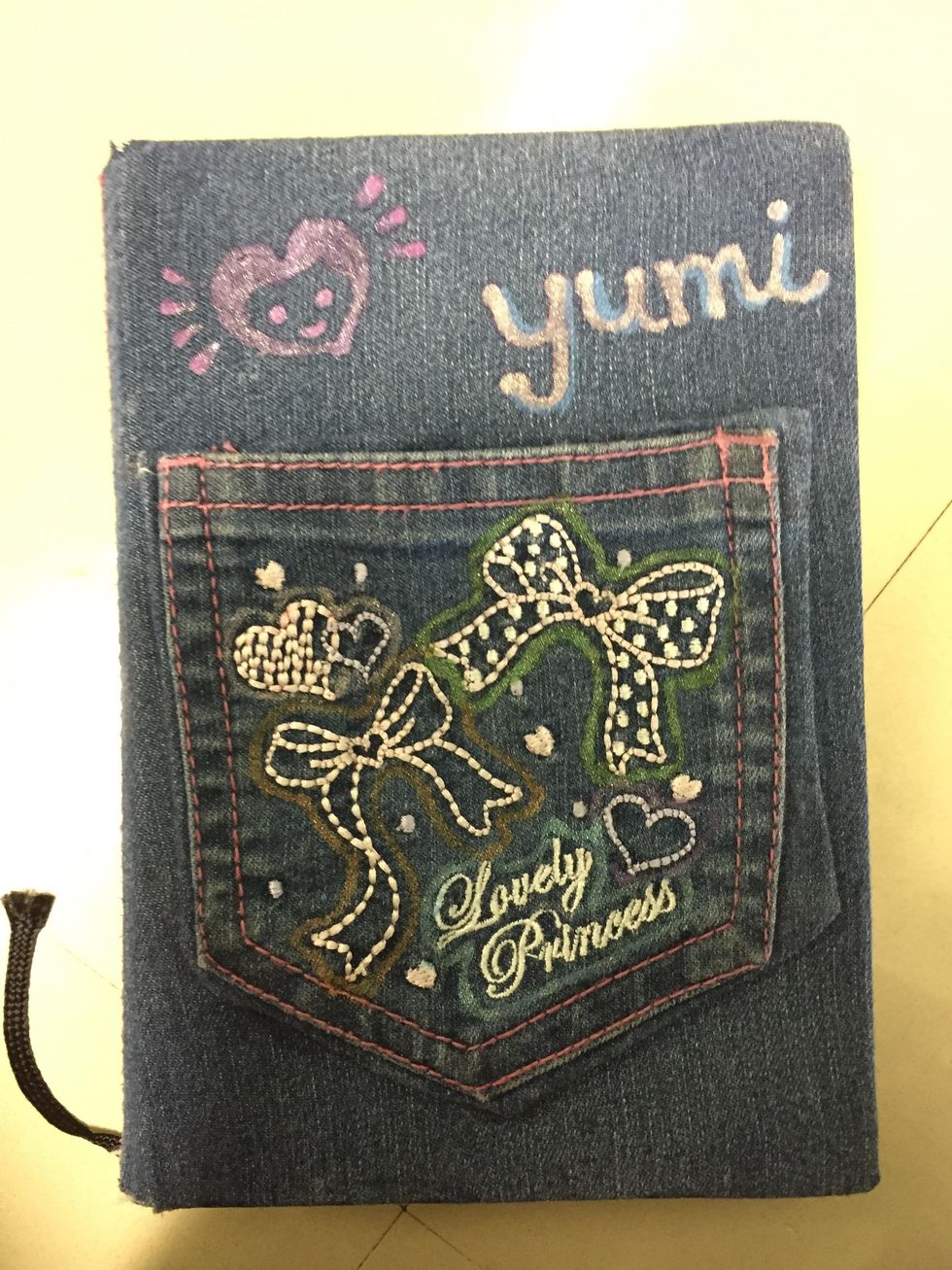 Put whatever decorations you want on your cover. In this case, I cut out the pocket and put it on the cover
Also, I used some neon markers to draw some stuff my client likes
The creator of this guide has not included tools