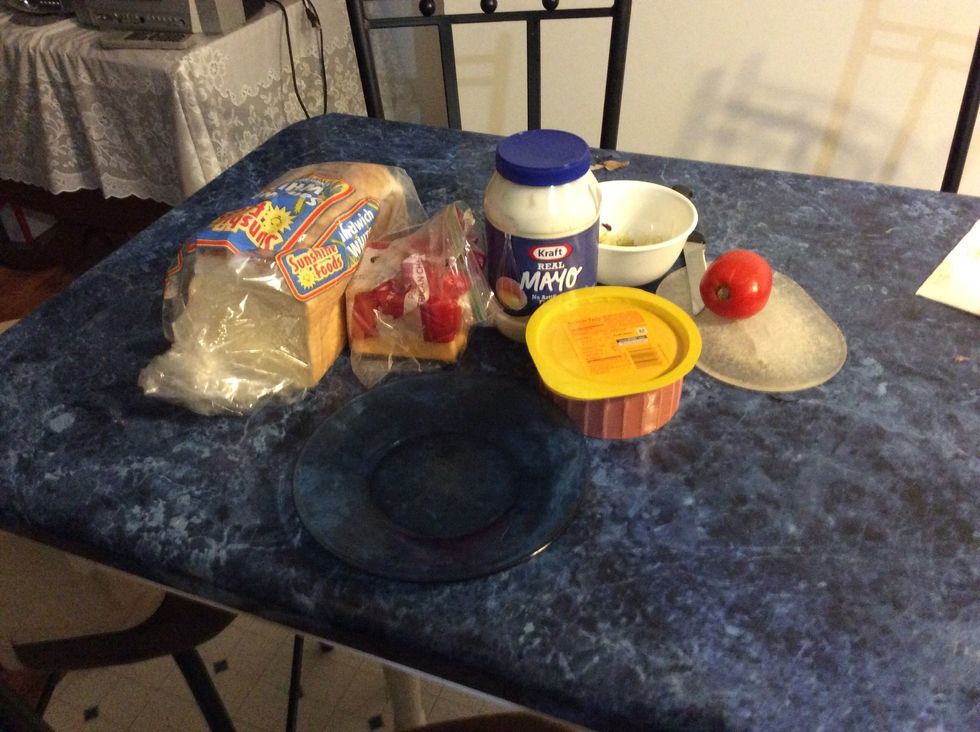 Gather supplies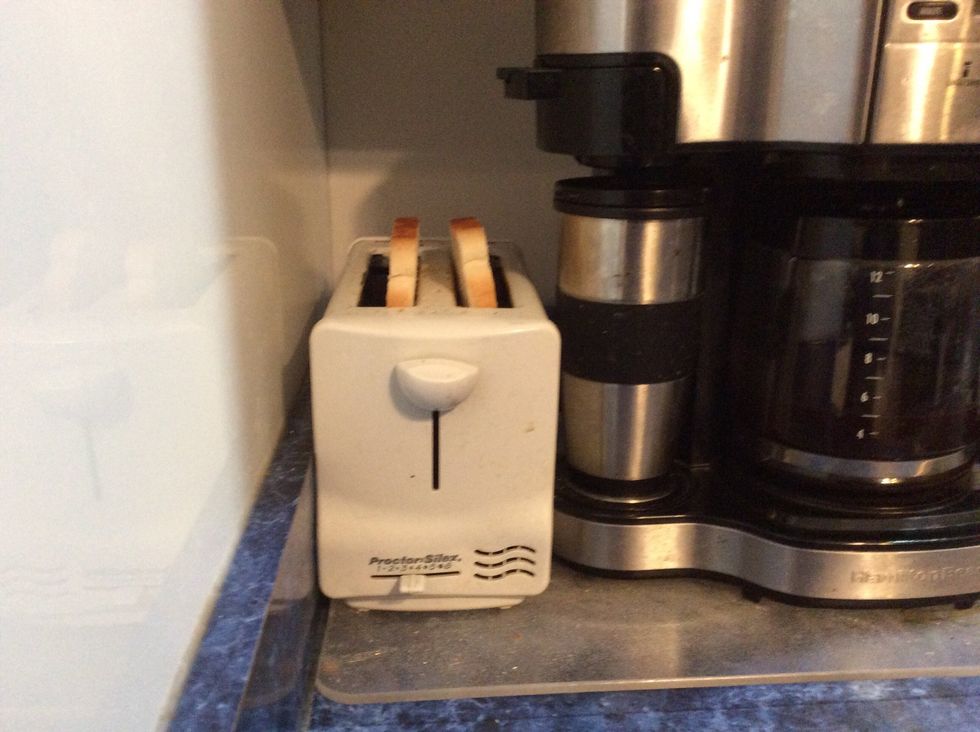 Place the toast for about a minute and thirty-seconds.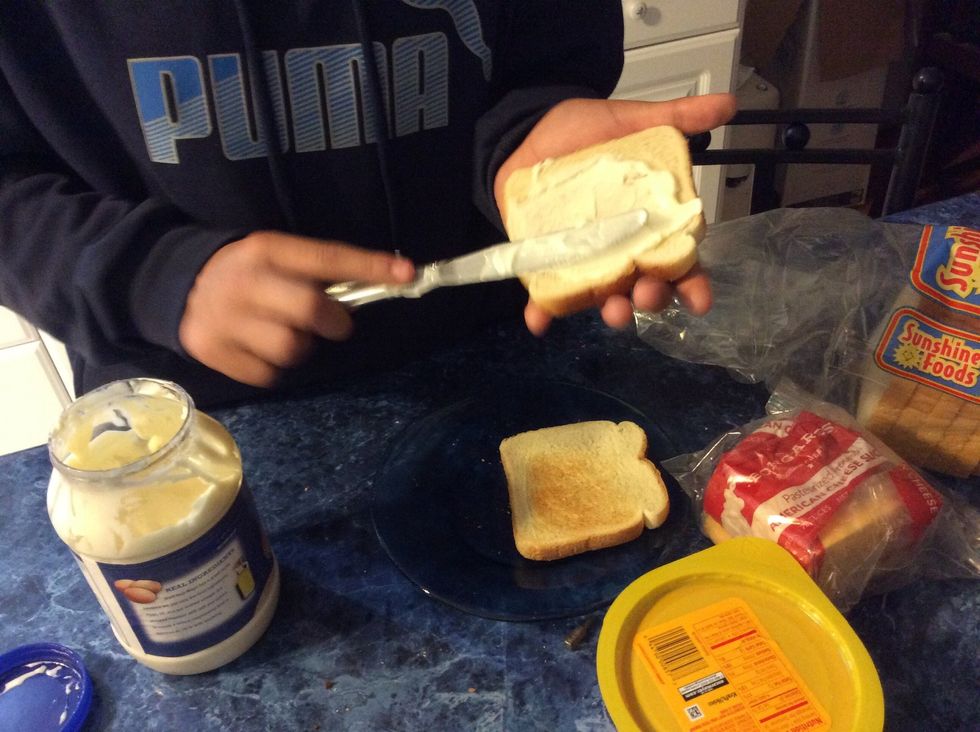 Apply mayo on both pieces of bread.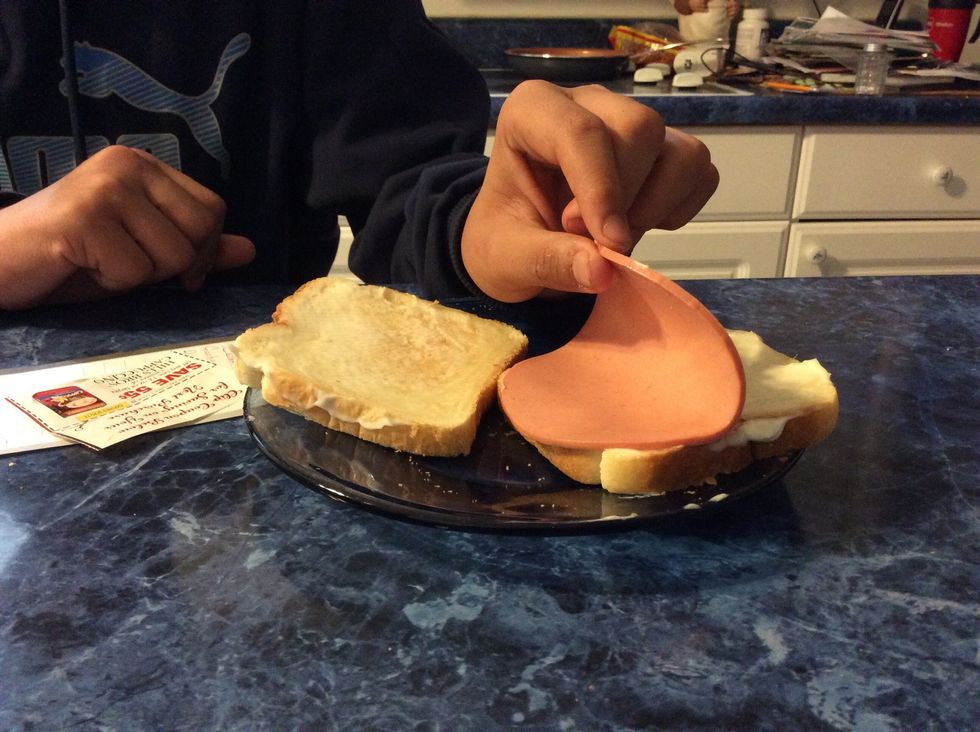 Place bologna on the bottom toast.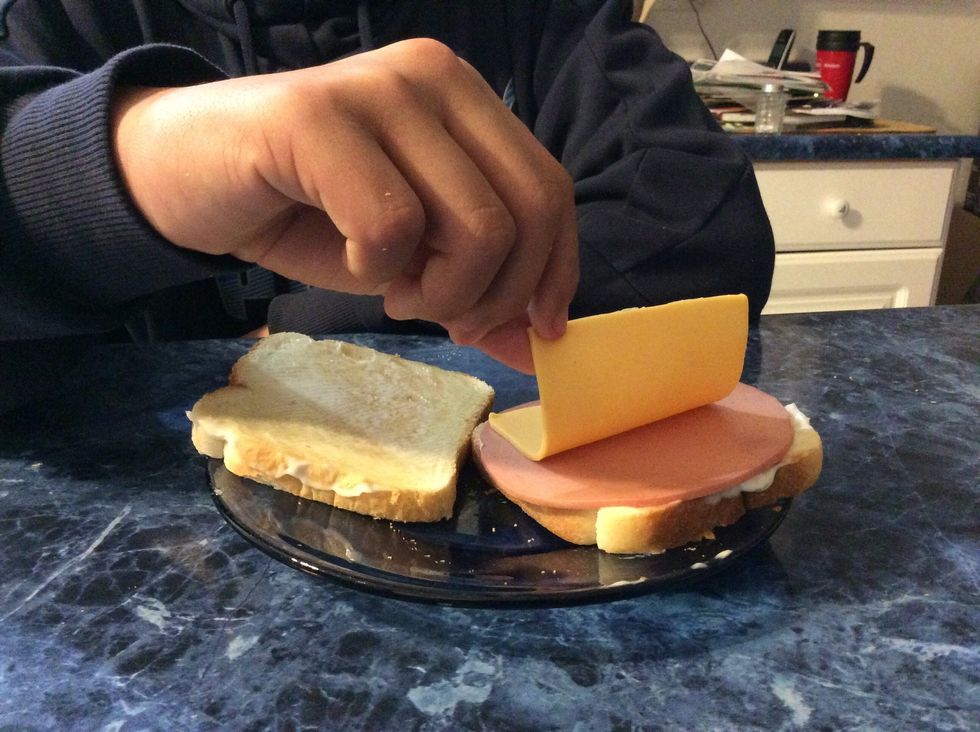 Then put the cheese on top of the bologna.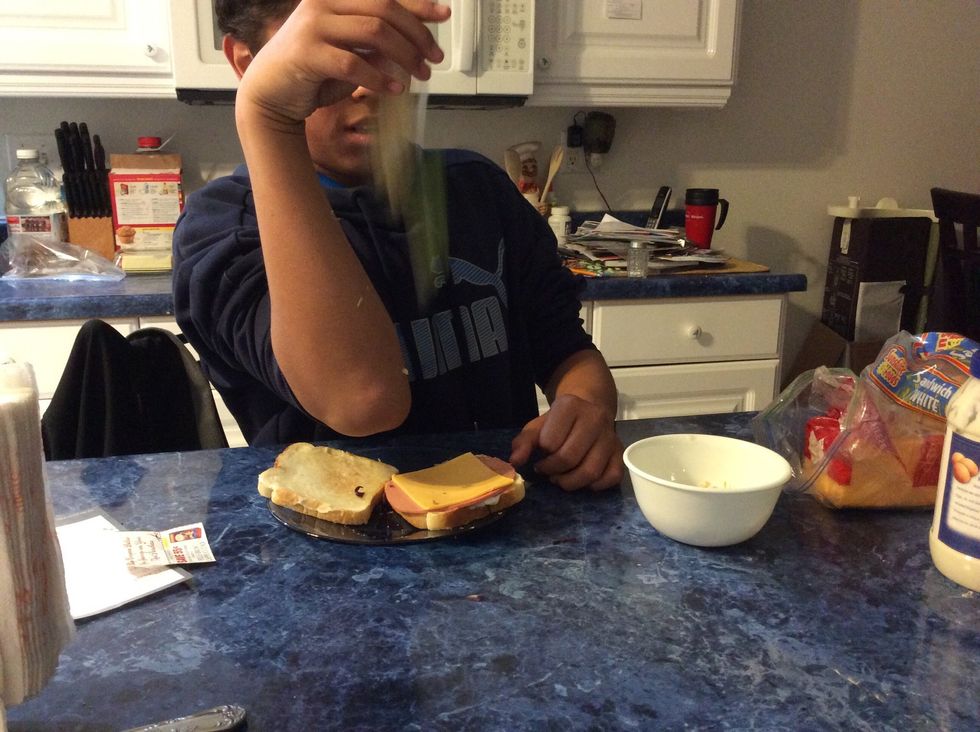 Put lettuce right on top of the cheese.
Cut the tomato but your only gonna need two slices.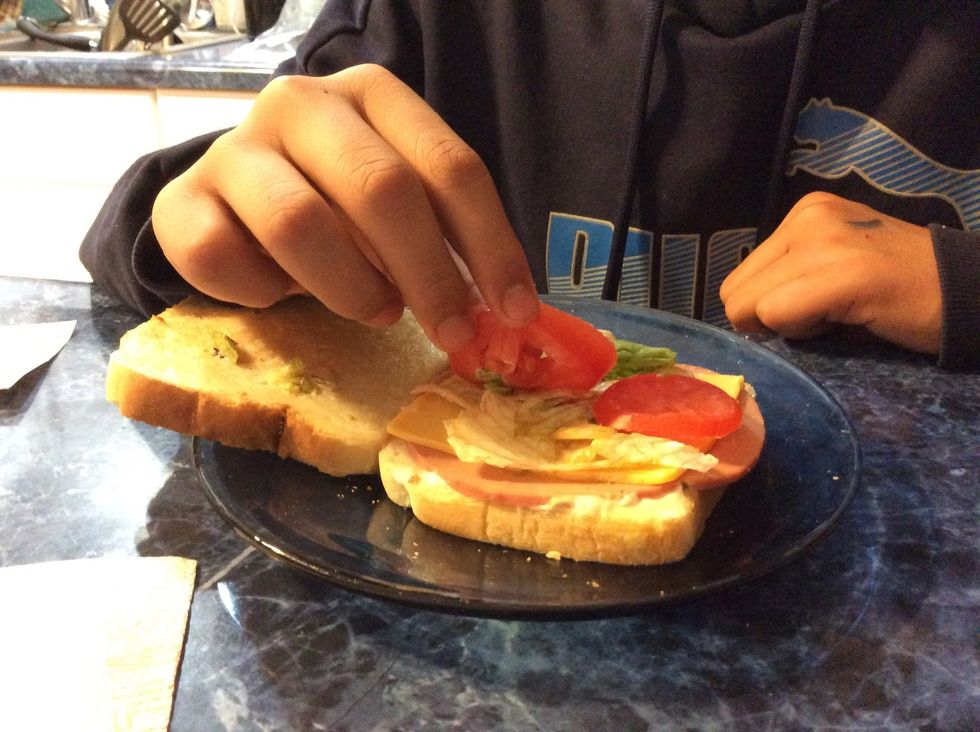 Place the two pieces of tomatoes on the lettuce.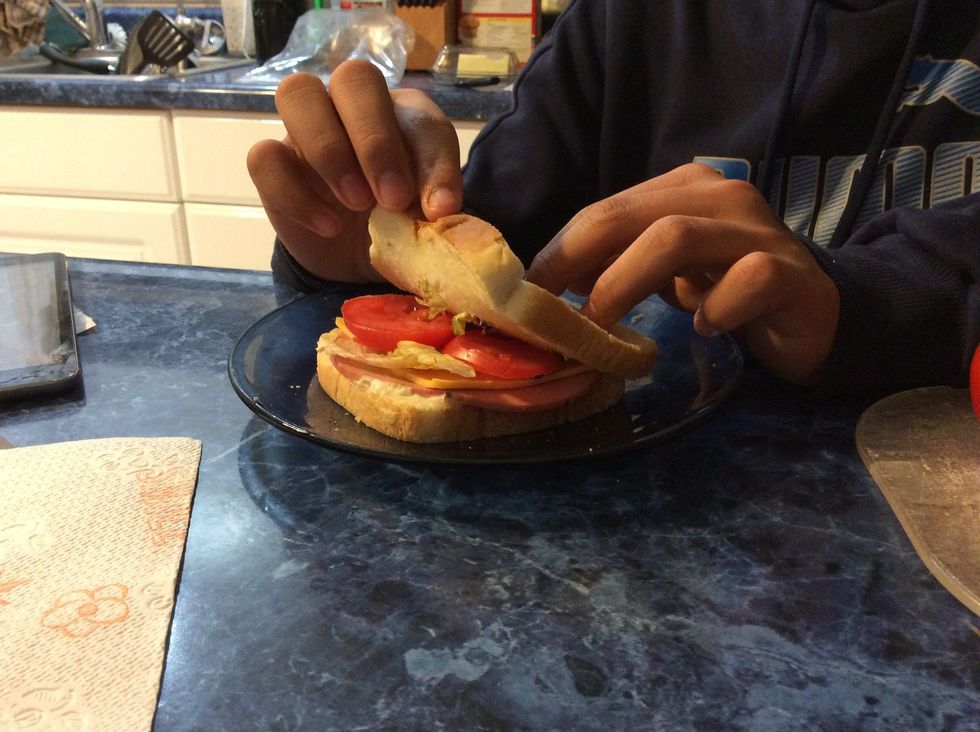 Finally put the other piece of toast on top to complete the sandwich
That how you make a bologna sandwich. Enjoy!!!
The creator of this guide has not included ingredients