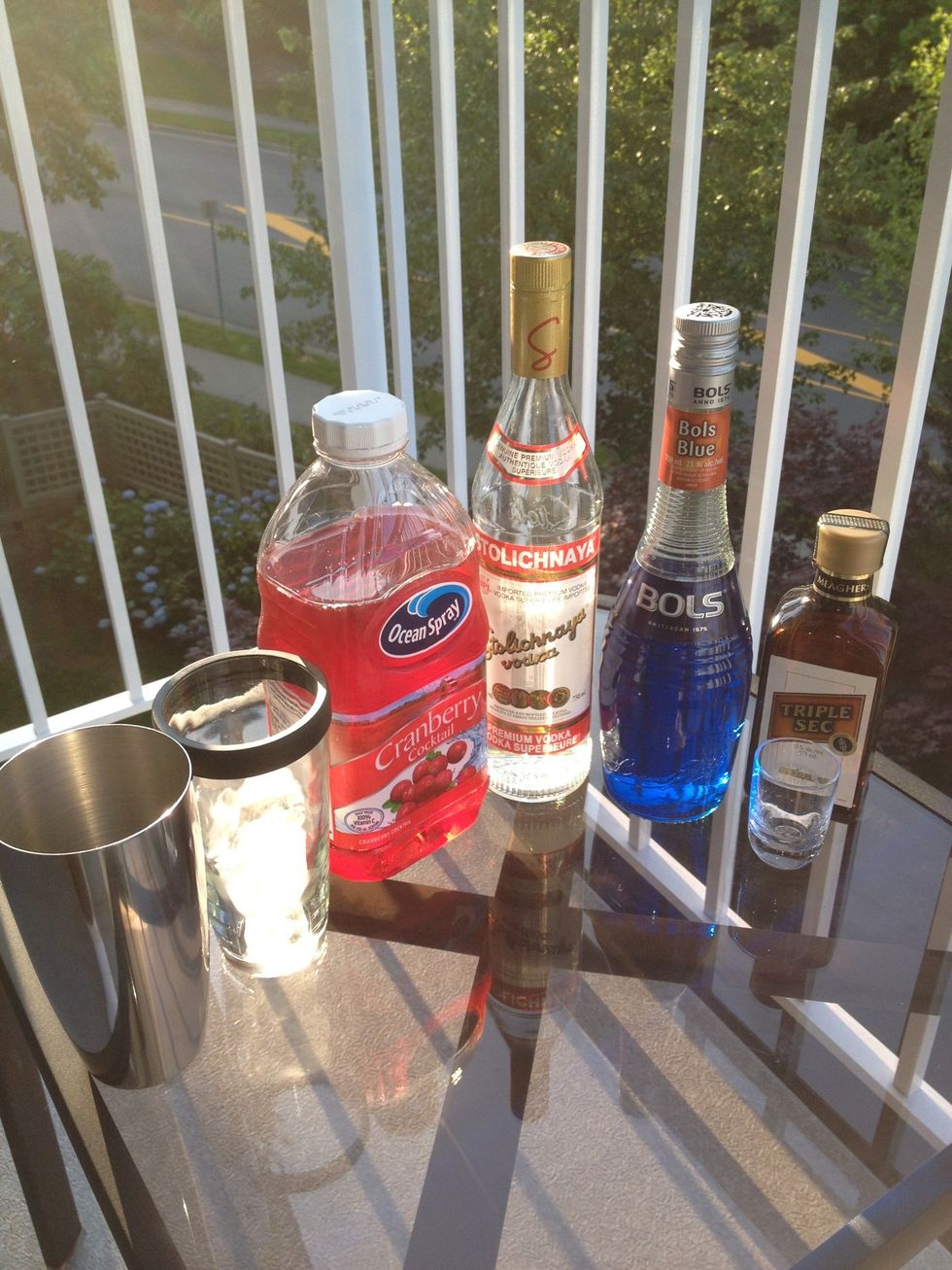 Here's your ingredients.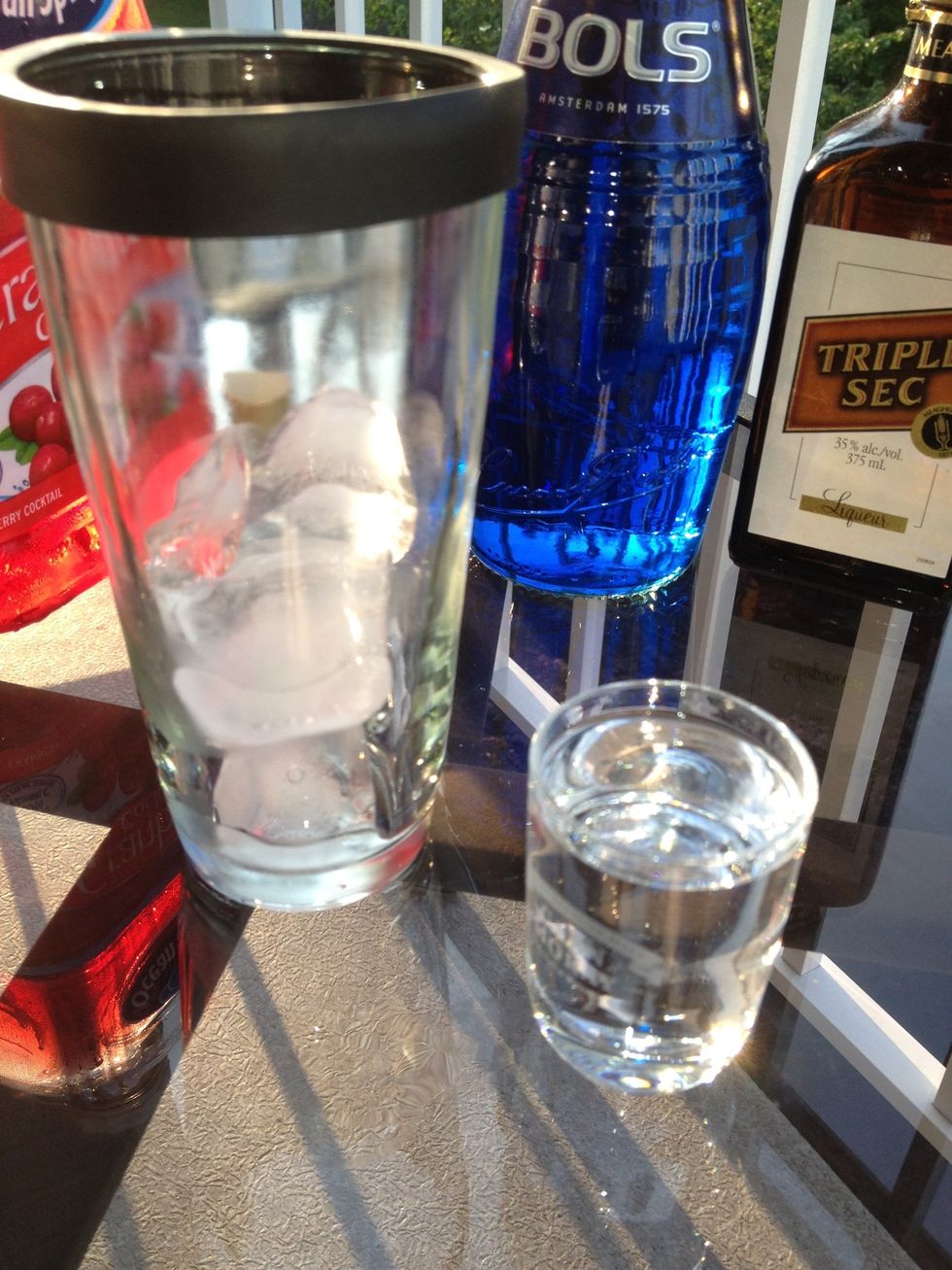 1 oz of Vodka.
1/2 oz of Triple Sec.
1/2 oz of Blue Bols. Or Blue Curaçao.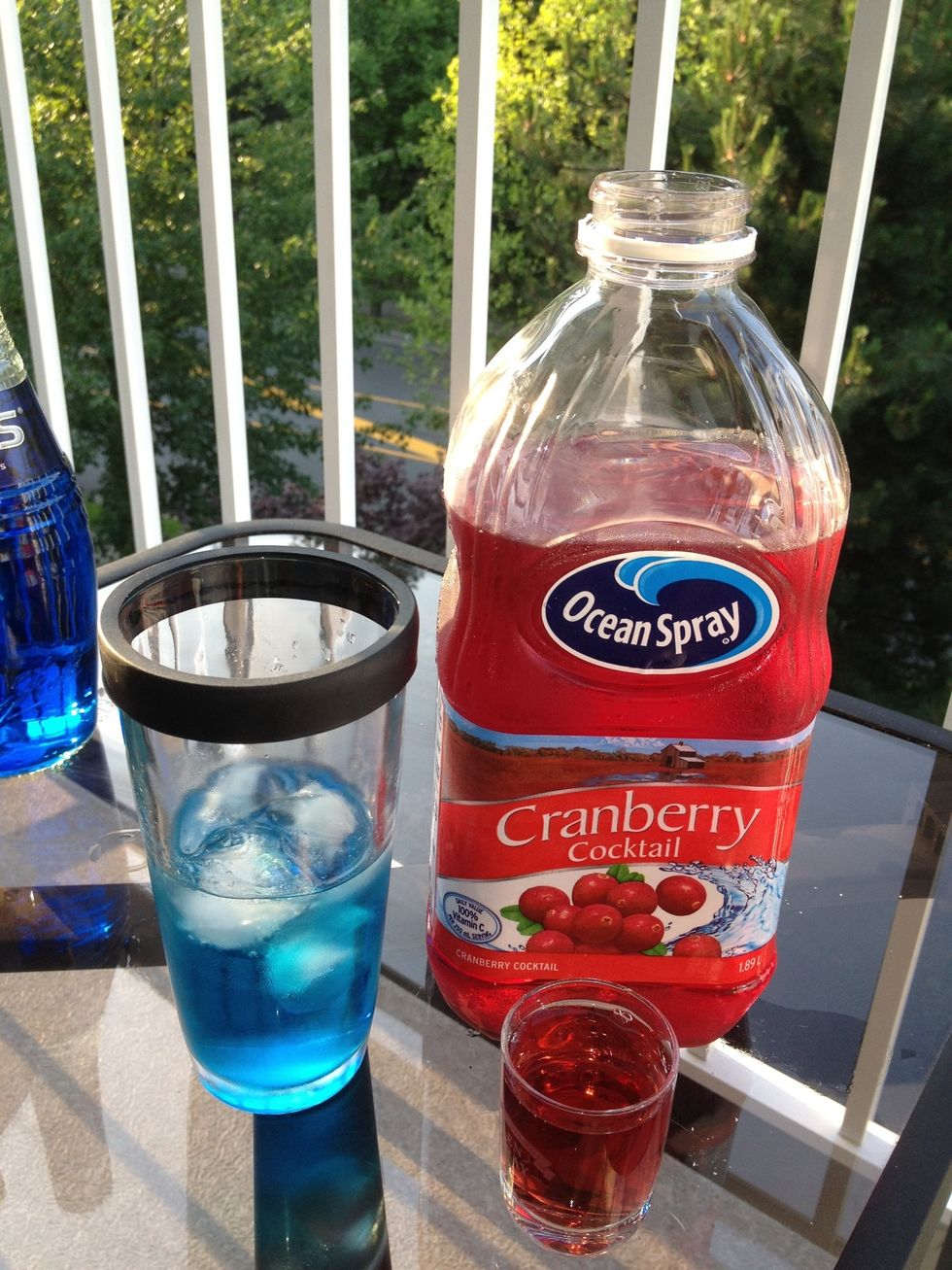 2 oz of Cranberry Cocktail..... Some say a splash for a true Martini. I gotta go to work tomorrow. Plus it offsets the the taste of the Blue Bols . No pun intended.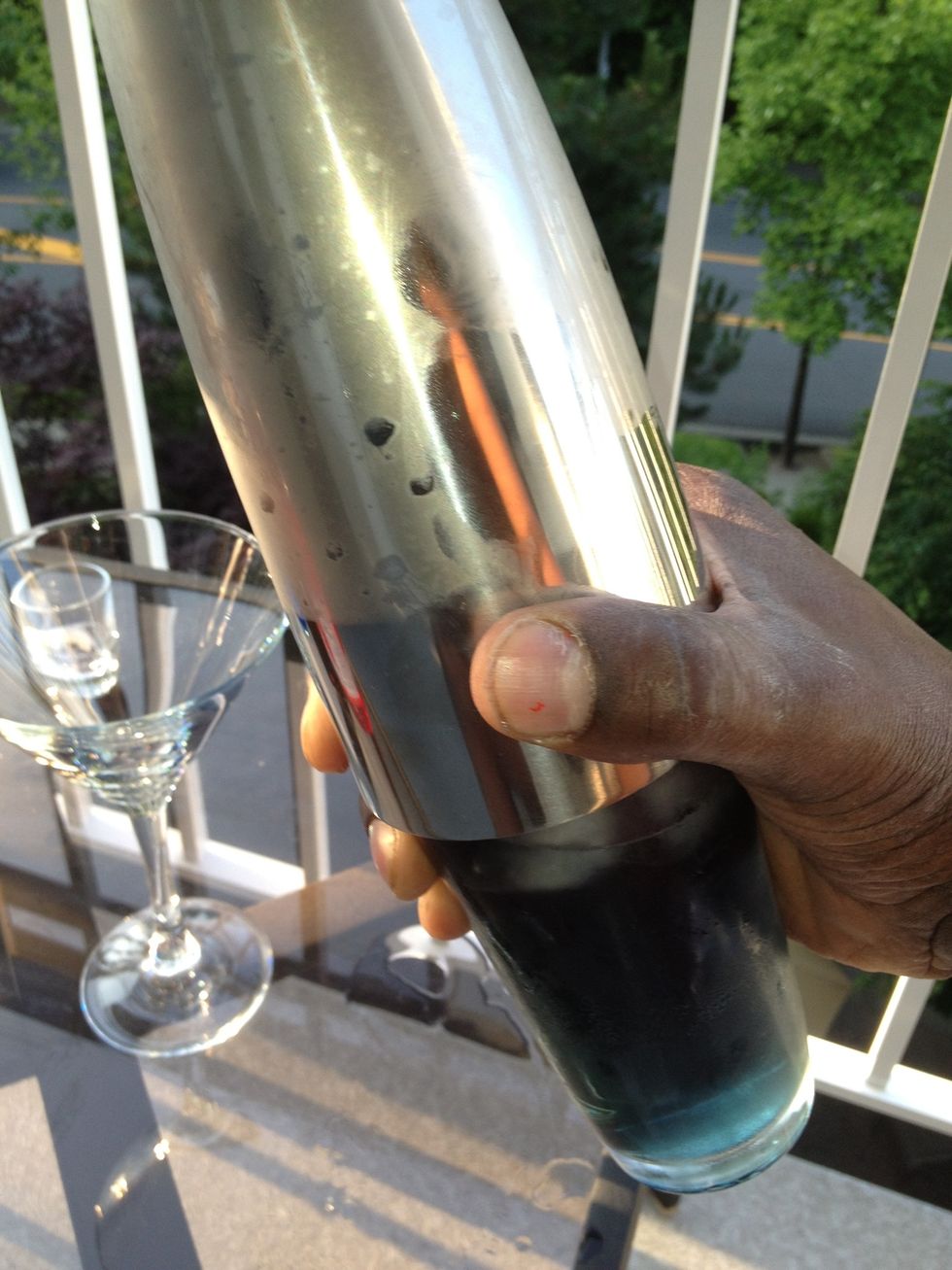 Shake it like a Polaroid picture.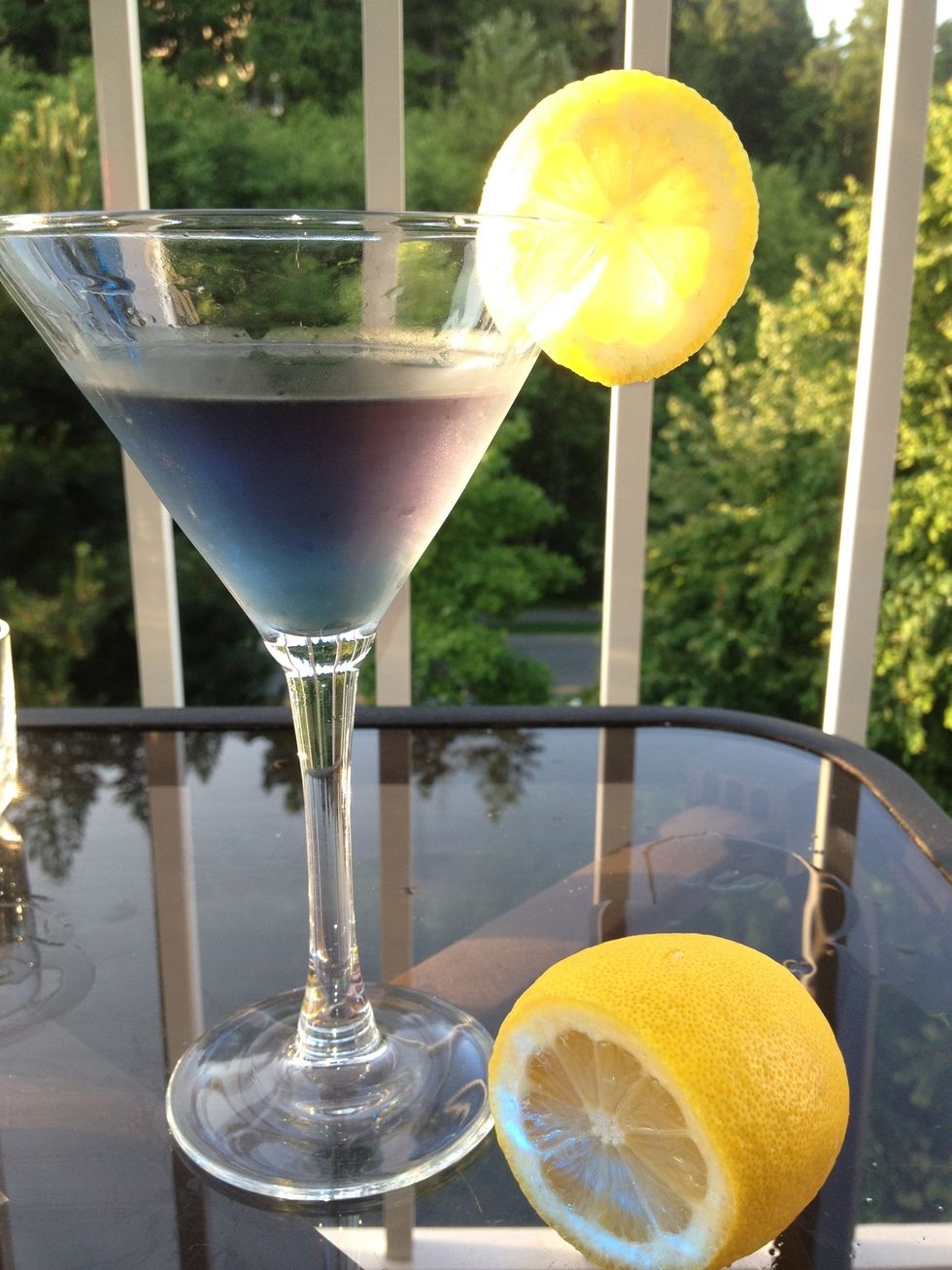 Add lemon or lime garnish and voila!!! Ladies love it.... No Blue Bols. I had to say it. Judge for yourself.
Vodka 1 oz
Triple Sec 1/2 oz
Blue Bols 1/2 oz
Cranberry Cocktail 2 oz
Ice
Lemon or Lime wedge for garnish