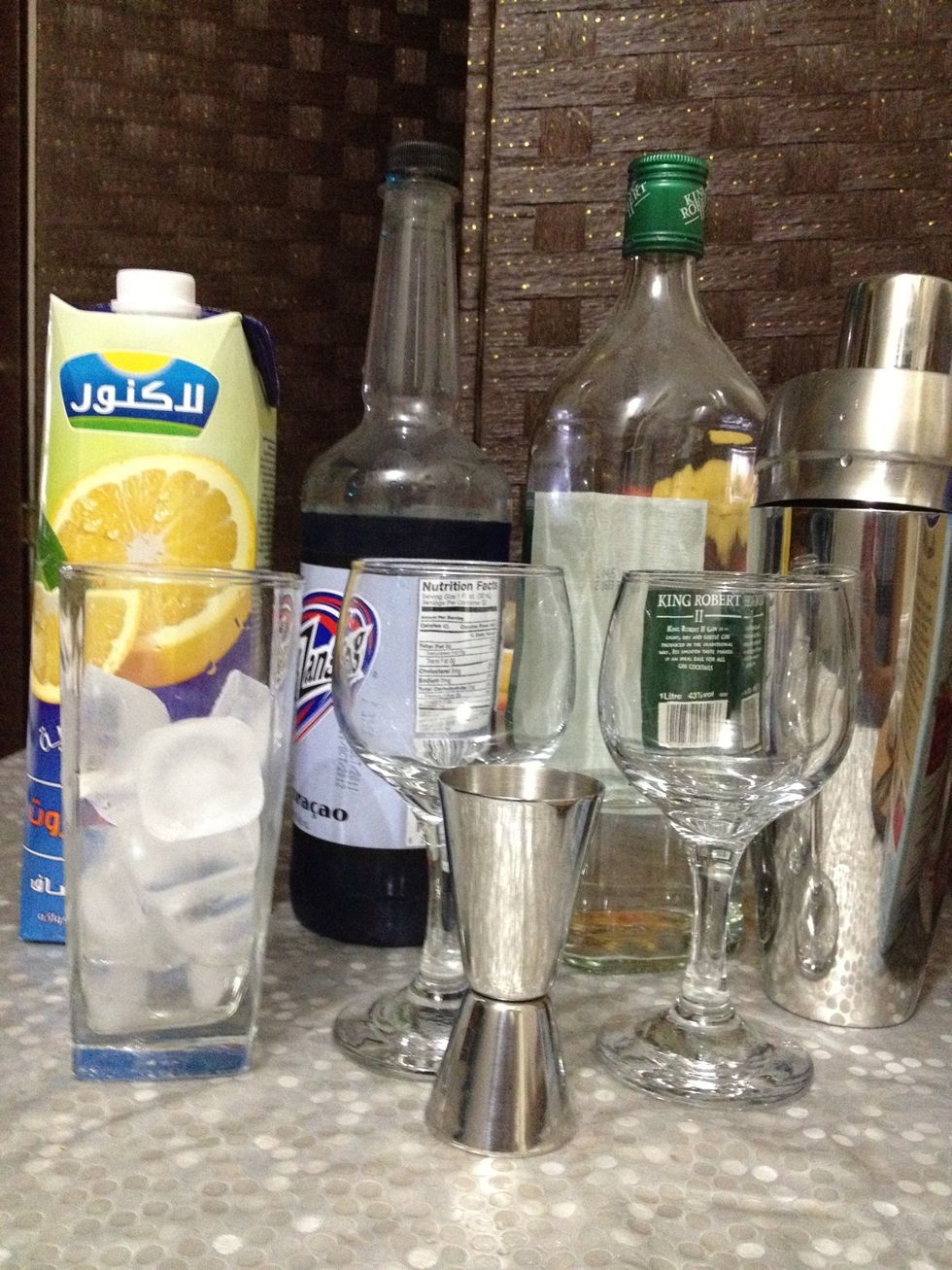 Prepare the supplies. Note that the quantity on the supplies list is good for 1 serving.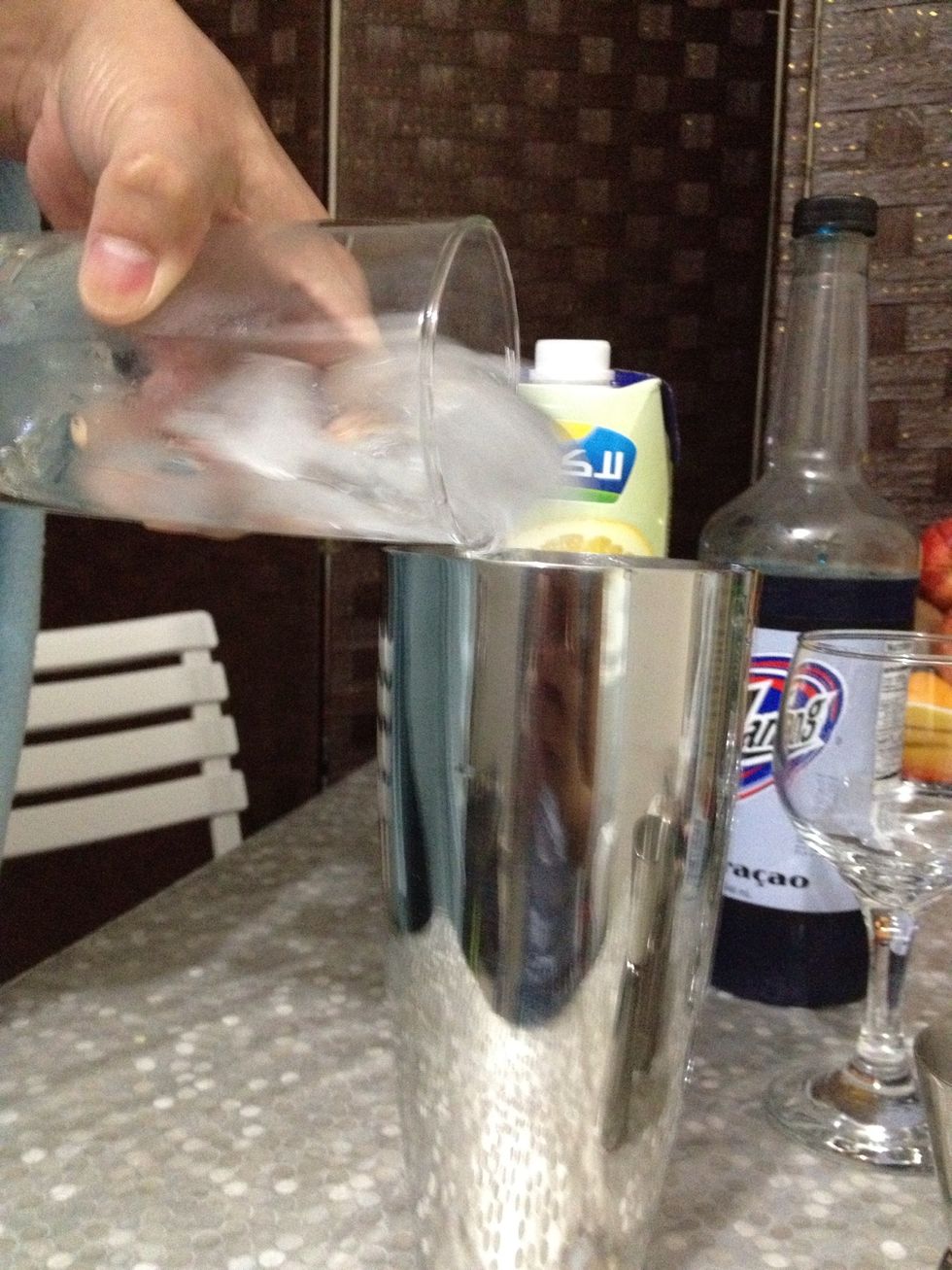 Place ice in the shaker.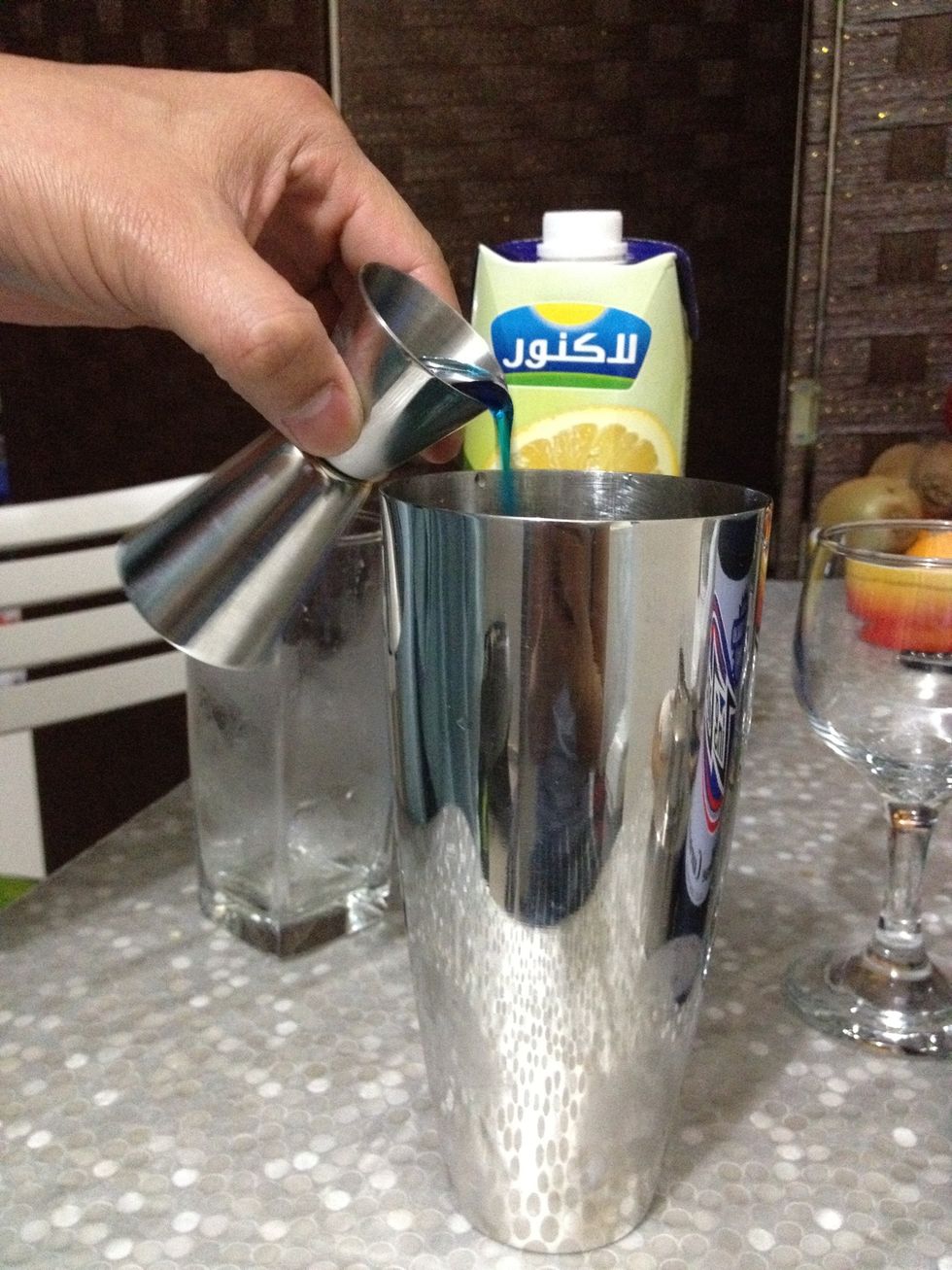 Pour the Blue Curaçao.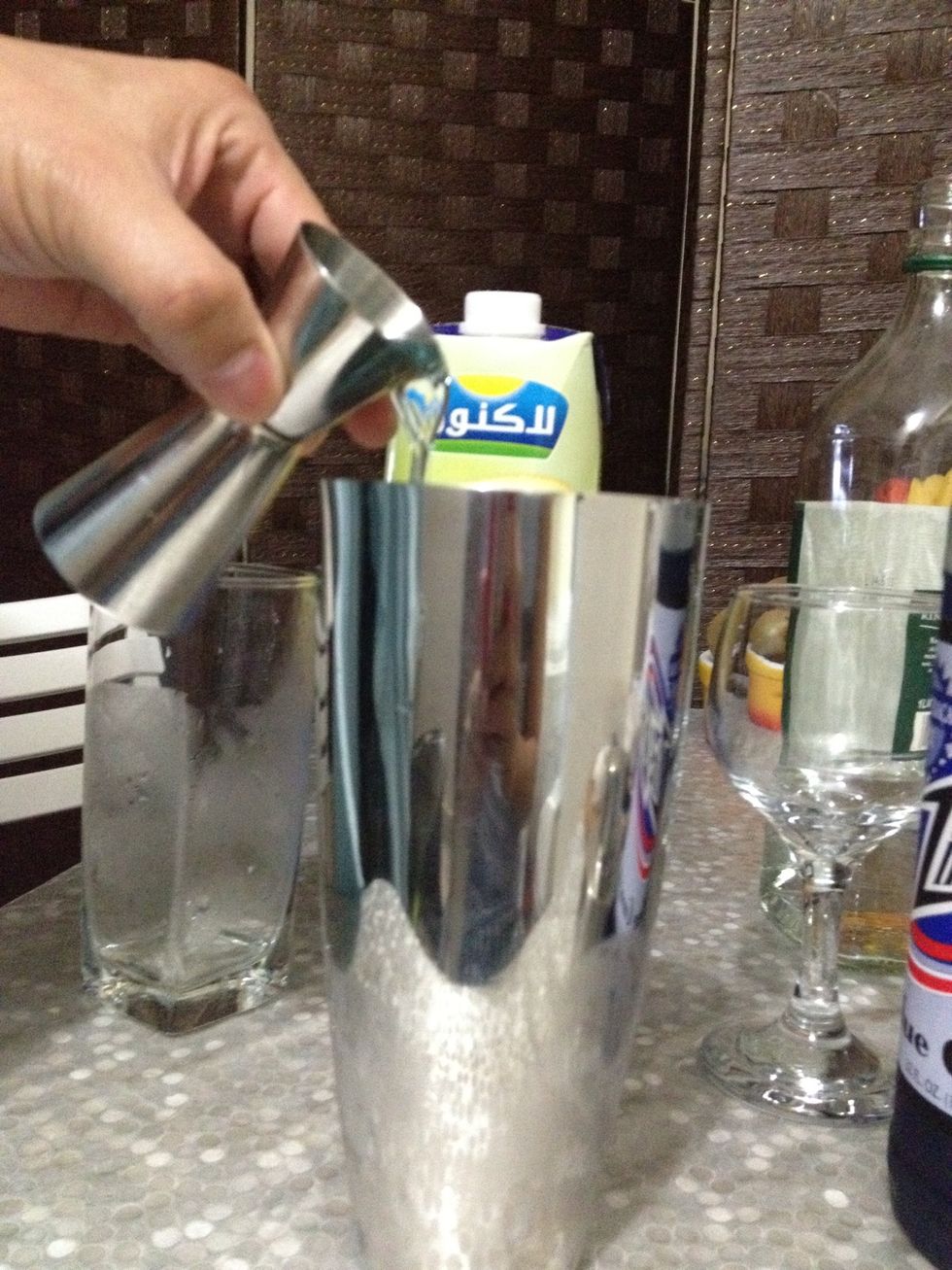 Add the gin.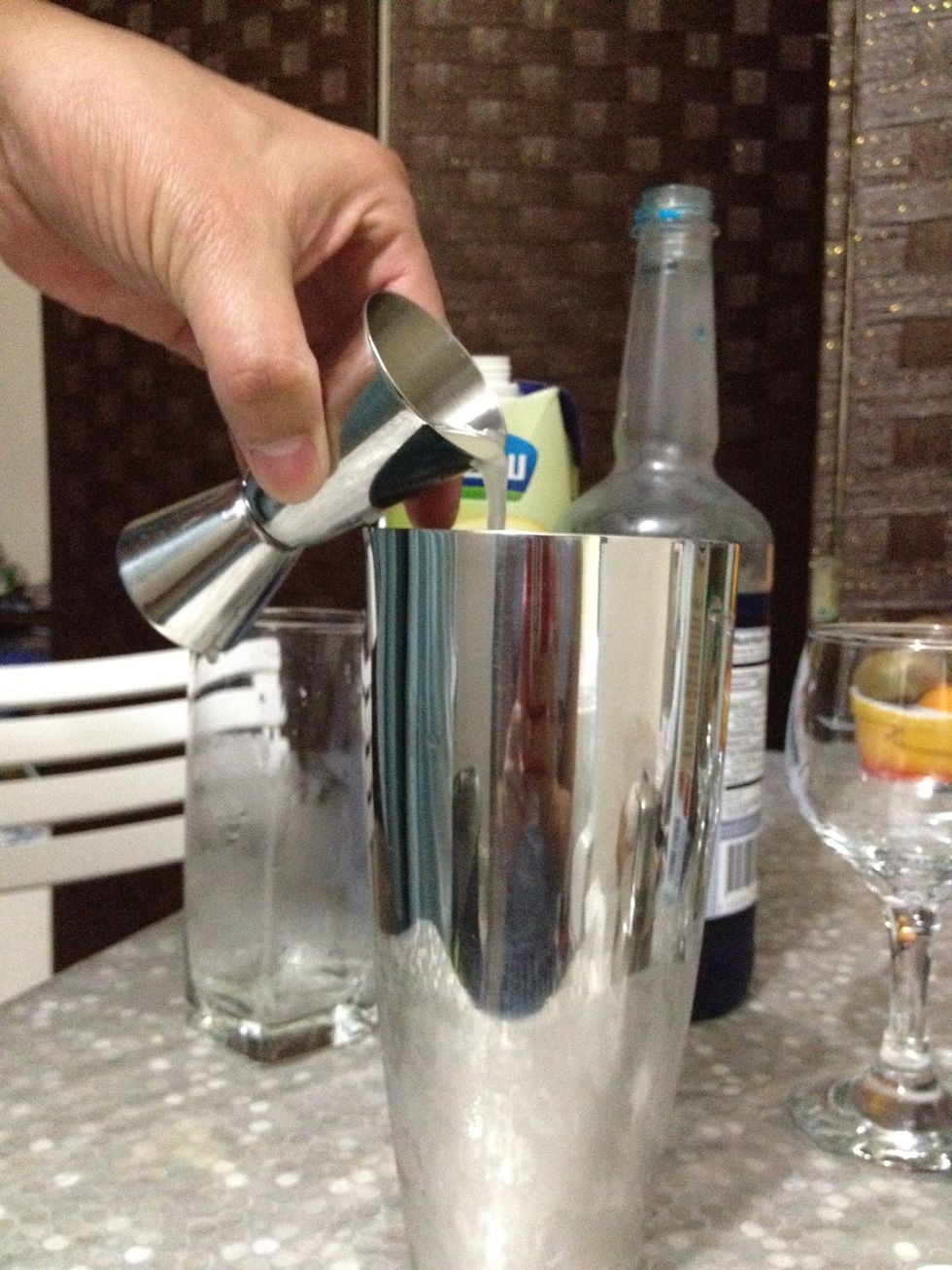 Add the grapefruit juice.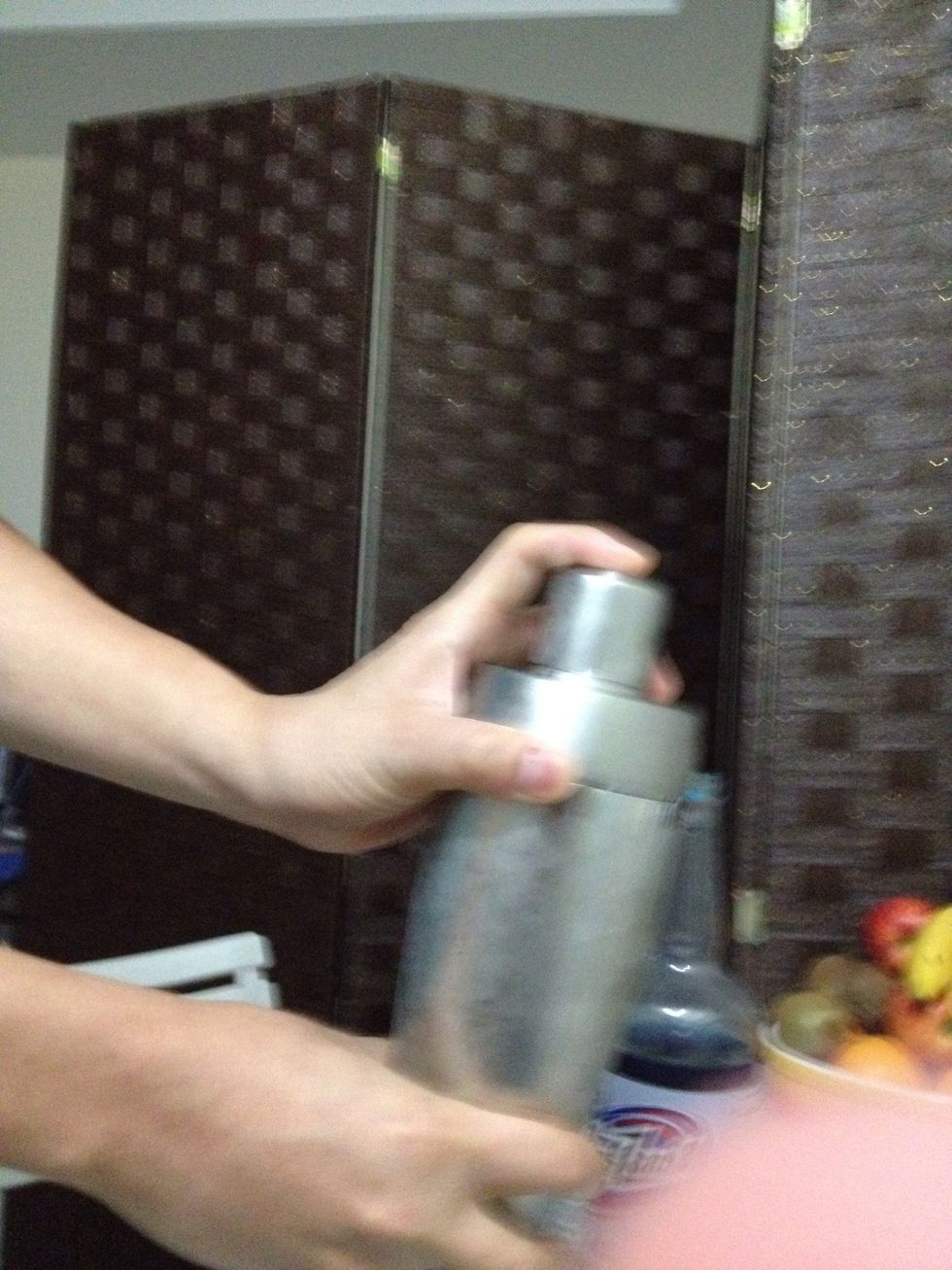 Cover and shake until the outside of the shaker is frosted. It'll take about 10secs.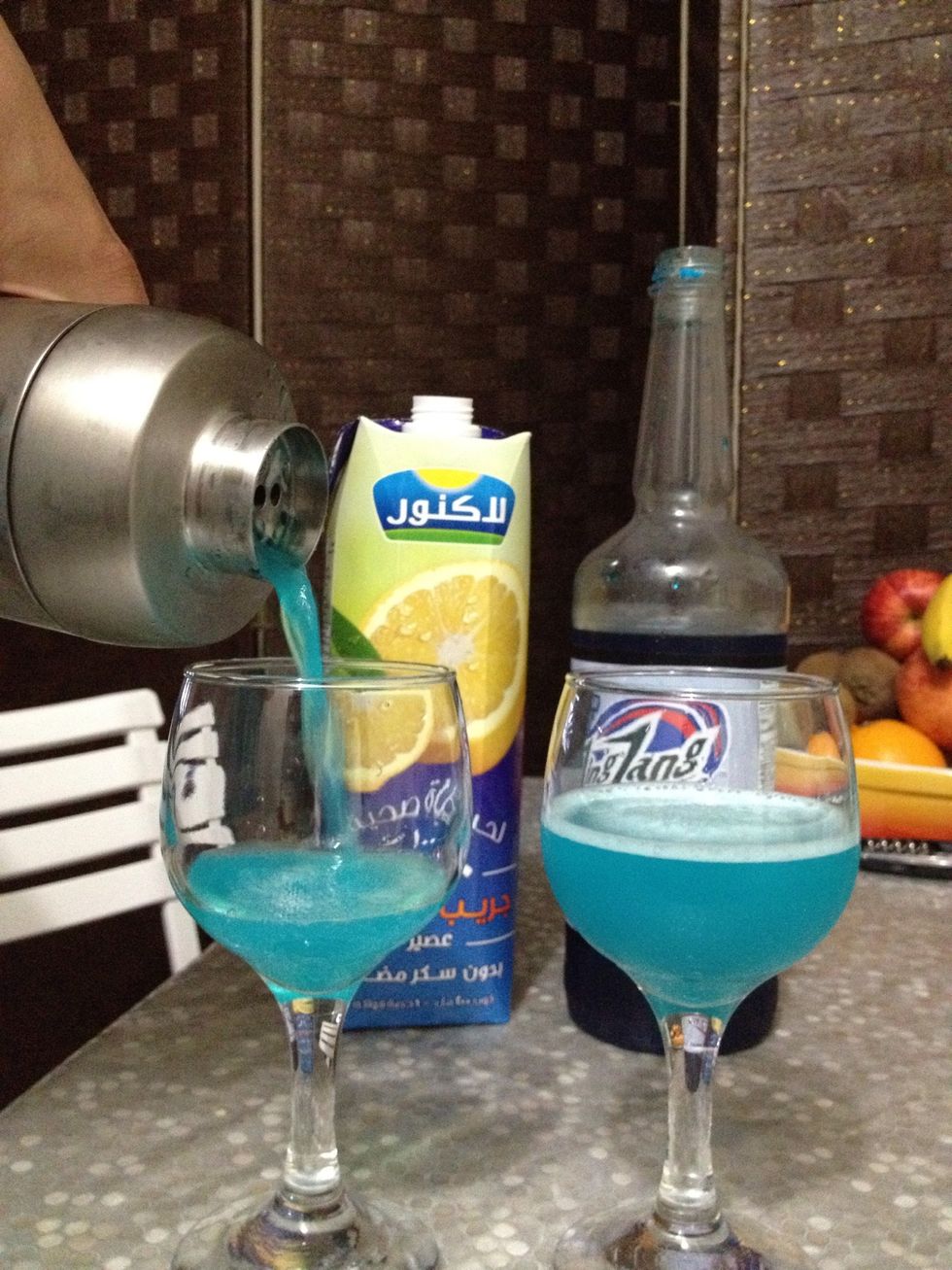 Pour over cold glass. If you have a cocktail glass, use it. i dont have any which explains the wine glass.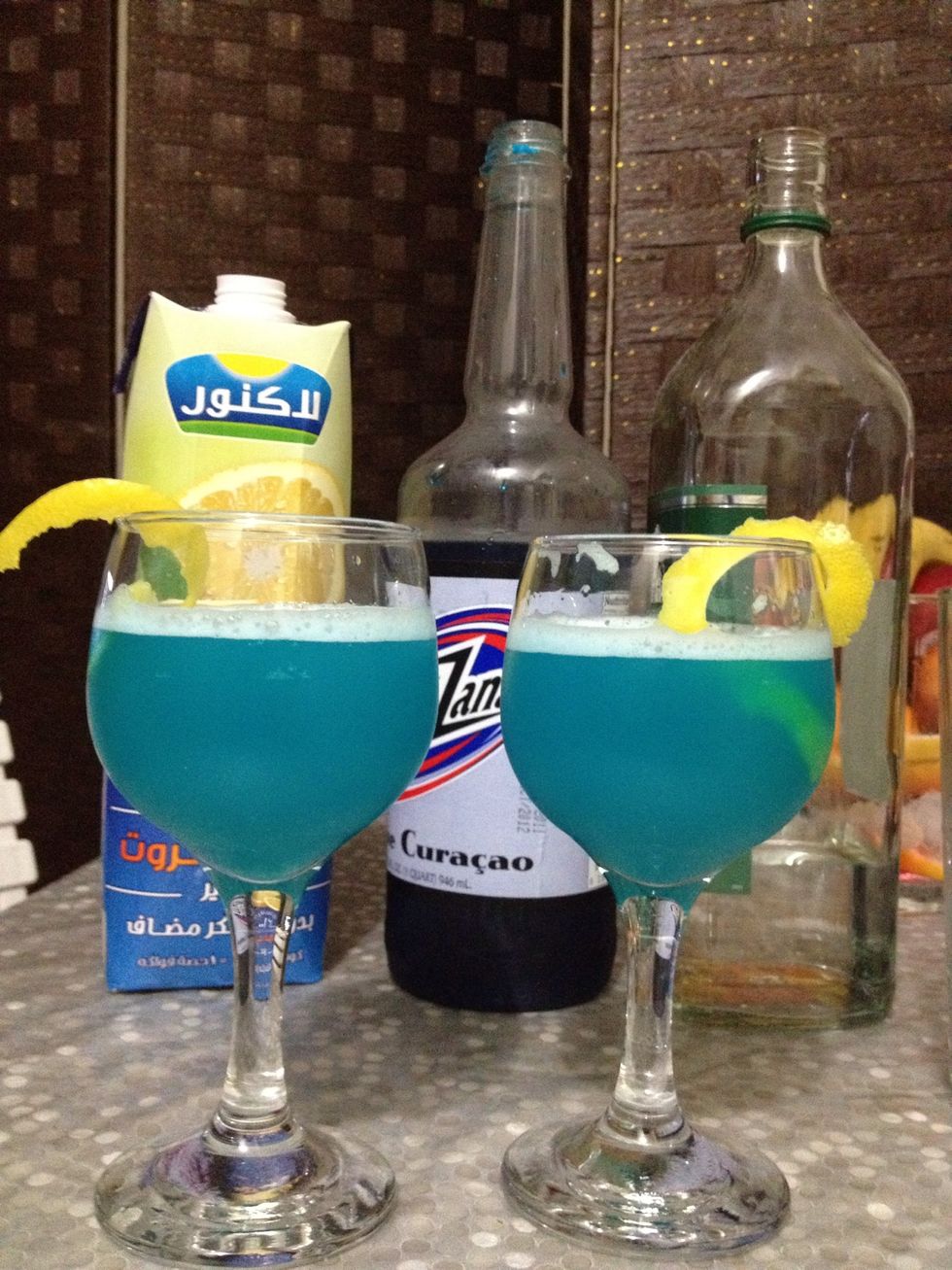 Garnish with lemon peel.
1.0oz gin
1.0oz blue curaçao
3.0oz grapefruit juice
ice
lemon peel