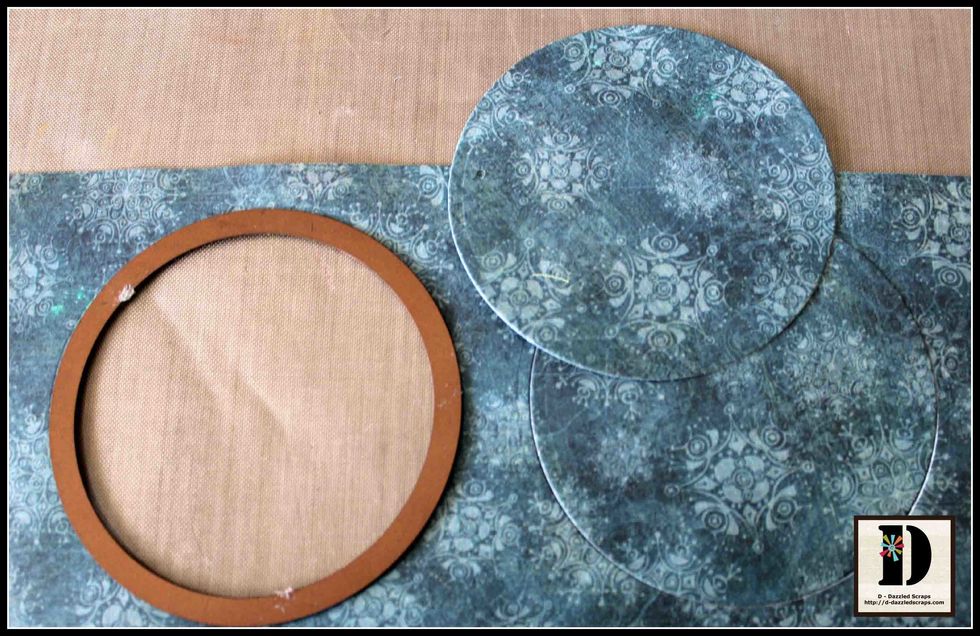 Choose a circle die suitable to fit your collage image and cut out two circles from your patterned paper and one from the Chipboard.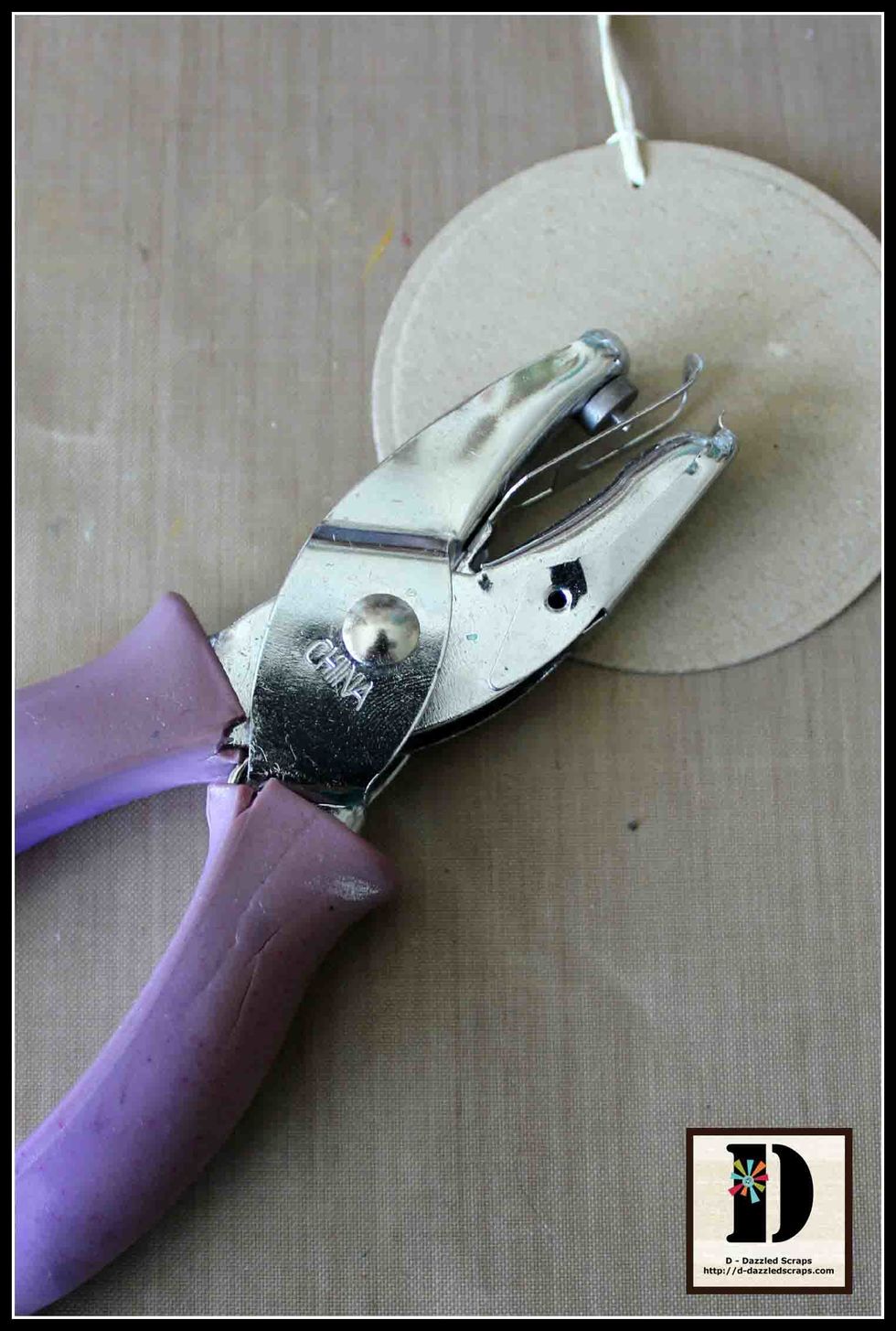 Using your hole punch, punch a hole in the top of your chipboard circle and add a piece of paper cord/string or twine to the hole as your hanger for your ornament.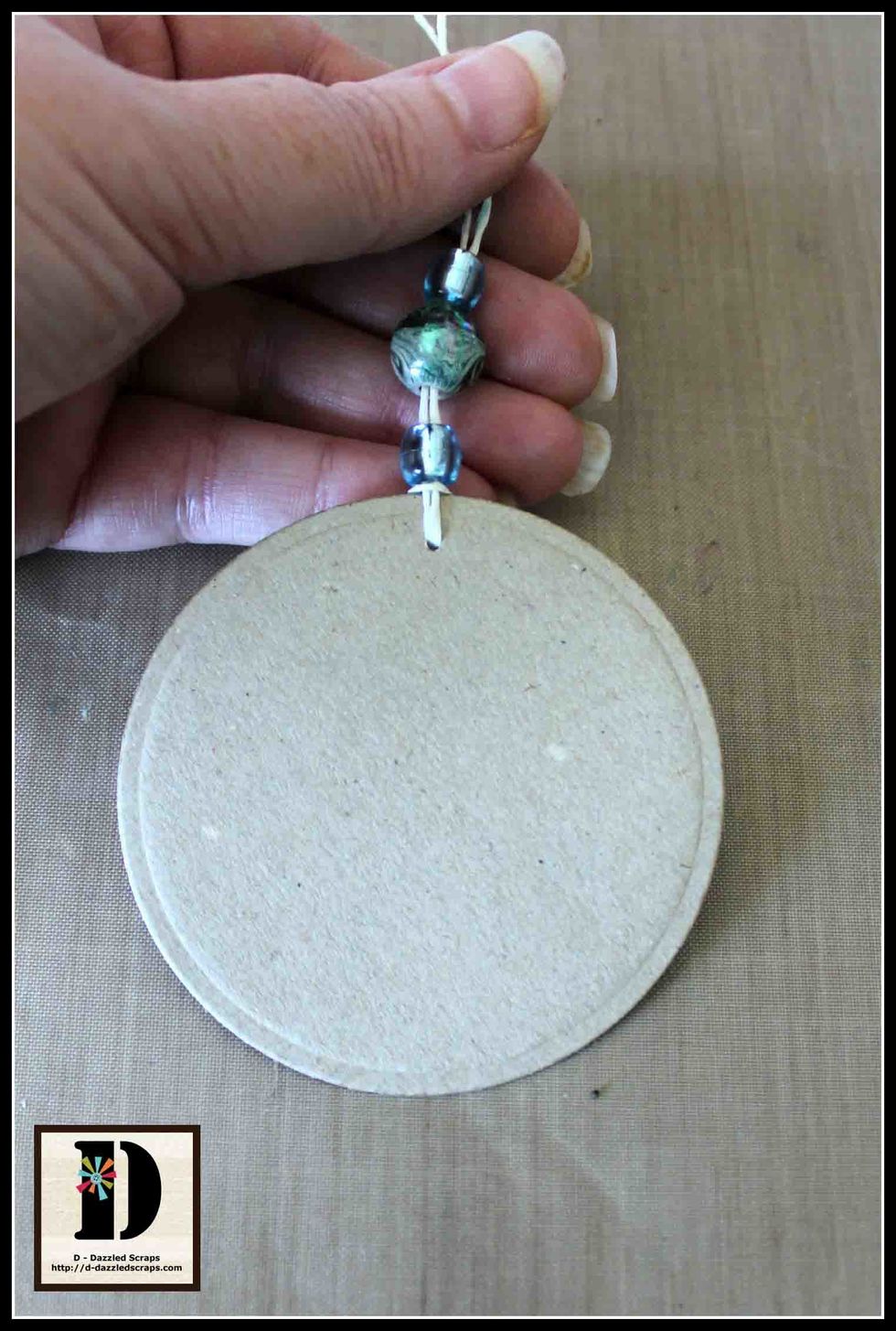 String a selection of beads onto the cord you have attached to your ornament.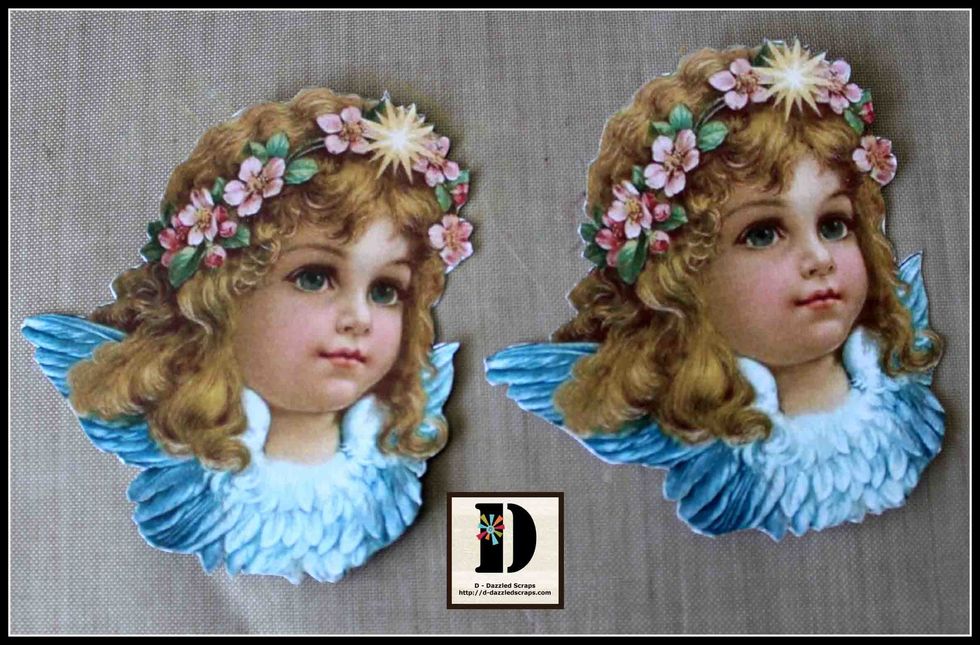 Cut two of the same image out from your collage sheets - one for each side of the ornament.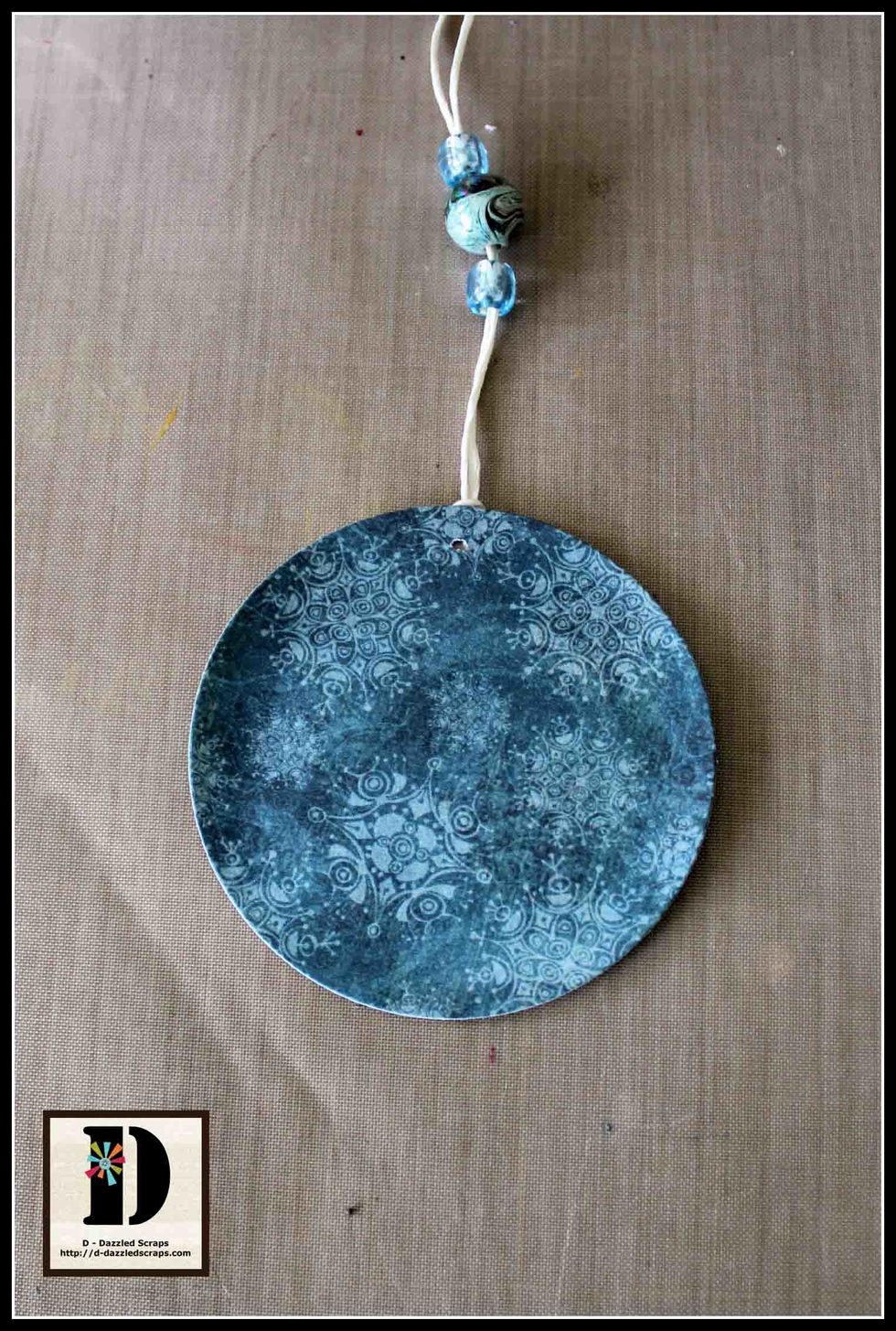 Glue one of the circles cut from the patterned paper to your Chipboard Circle. Allow to dry and repeat to the other side.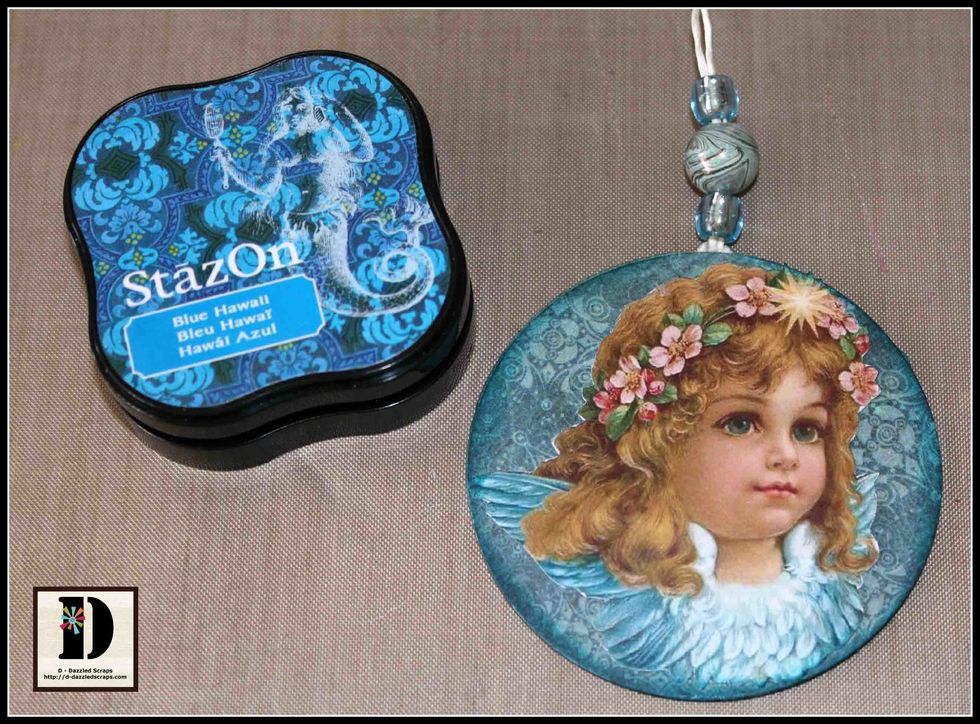 Adhere your collage image to the patterned paper on your chipboard ornament. Then taking a sponge and your Blue Hawaii Staz On Ink, ink the edges of your circle ornament. Repeat to the other side.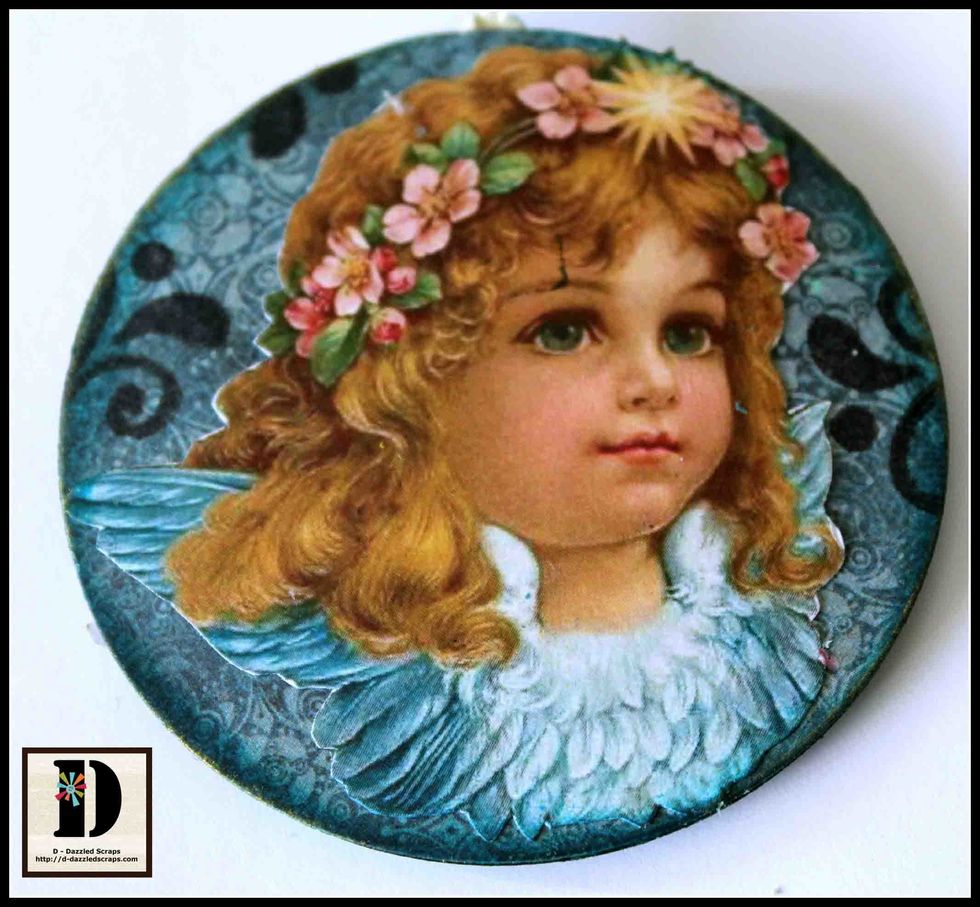 Taking the black ink and your flourish Stamp, add some stamping around the edges of your ornament.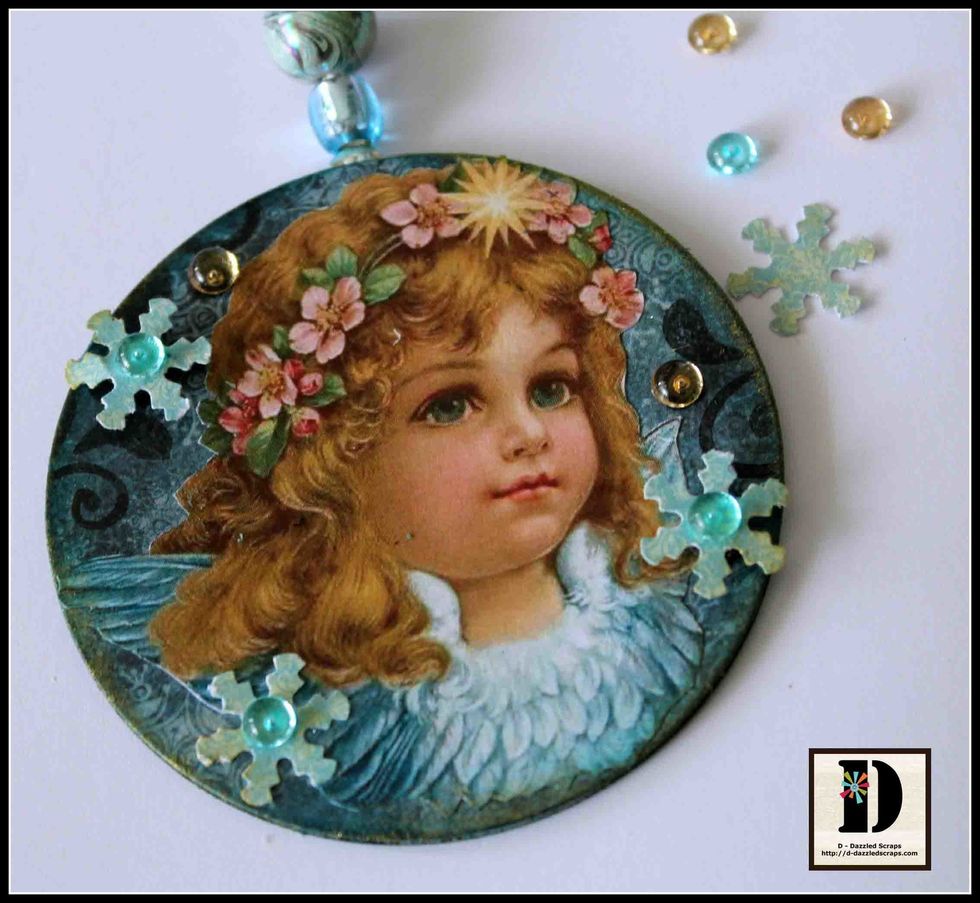 Lastly using your punched snowflakes and the dew drops embellish as desired.
2.0 Circles Die Cut from Graphic 45 Christmas Paper
1.0 Die Cut Chipboard Circle
2.0 Blue Angel Collage Image from Altered Pages
6.0 Small Punched Snowflakes
6.0 Blue Dew Drops from The Robin's Nest
4.0 Gold/Brown Dew Drops from the Robin's Nest
1.0 Flourish Stamp
Blue Hawaii Staz On Ink
Jet Black Staz On Ink
Golden Glitz Delicata Ink
Paper Cord/String/Twine
Assorted Beads
Spellbinders Nesting Circle Dies
Fiskars Small Hole Punch
Sponge/Applicators to apply Ink