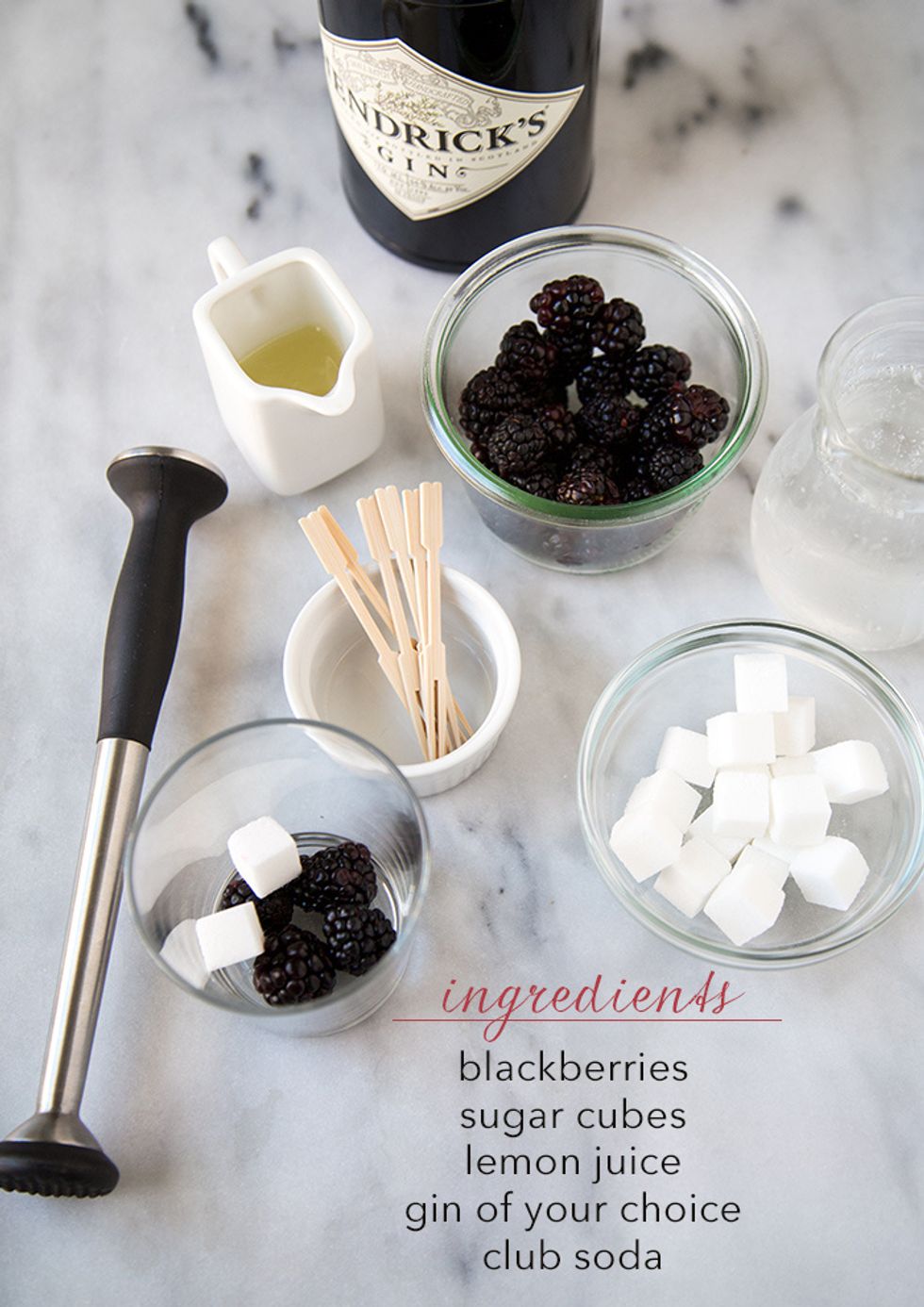 Gather all your ingredients. Double or triple as necessary depending on how many servings you'd like to make. This recipe makes 1 serving.
Place 5 blackberries in a glass with 3 sugar cubes. Muddle together under sugar cubes have dissolved.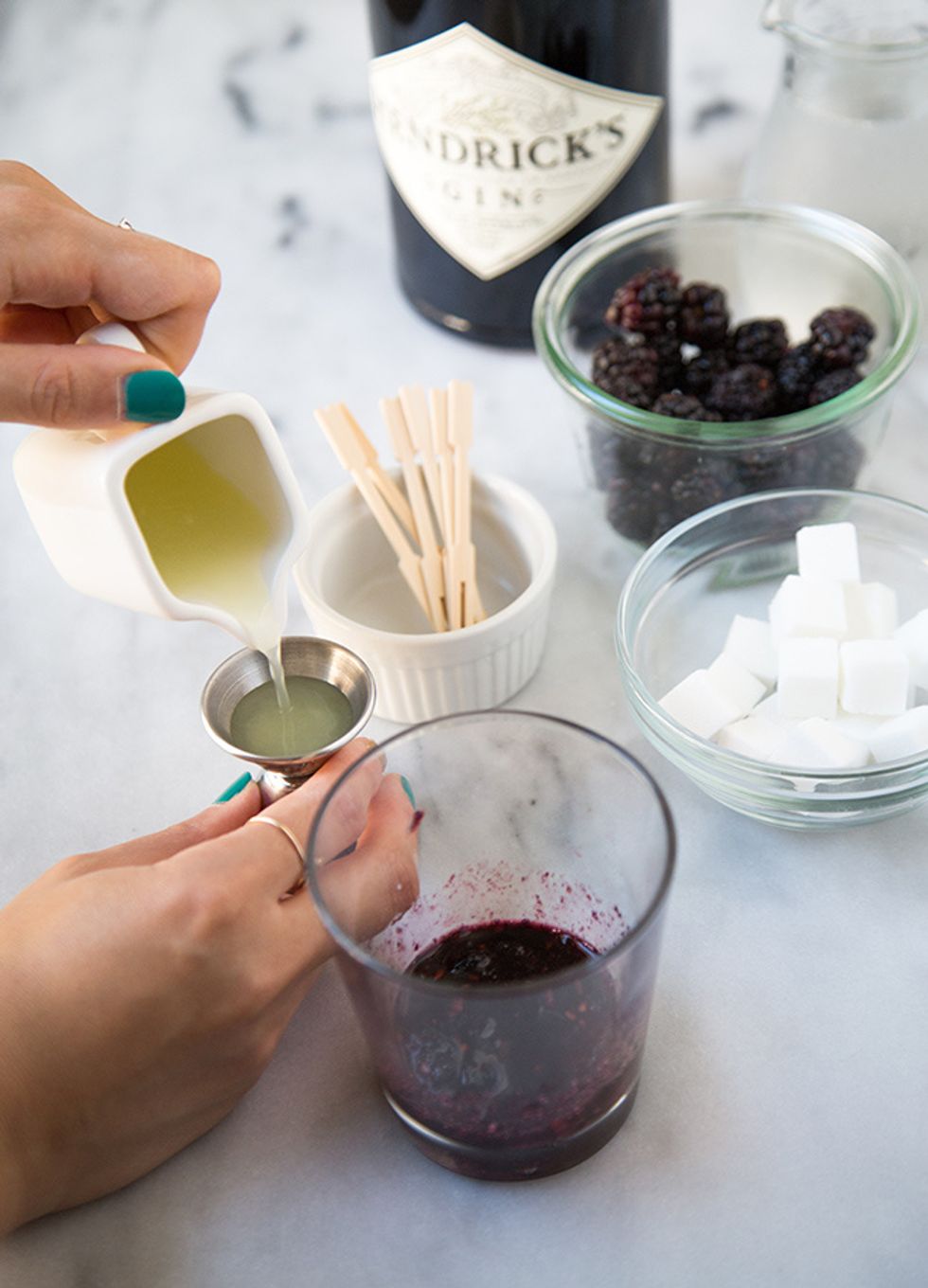 Add 1/2 oz of fresh squeezed lemon juice. Stir to combine.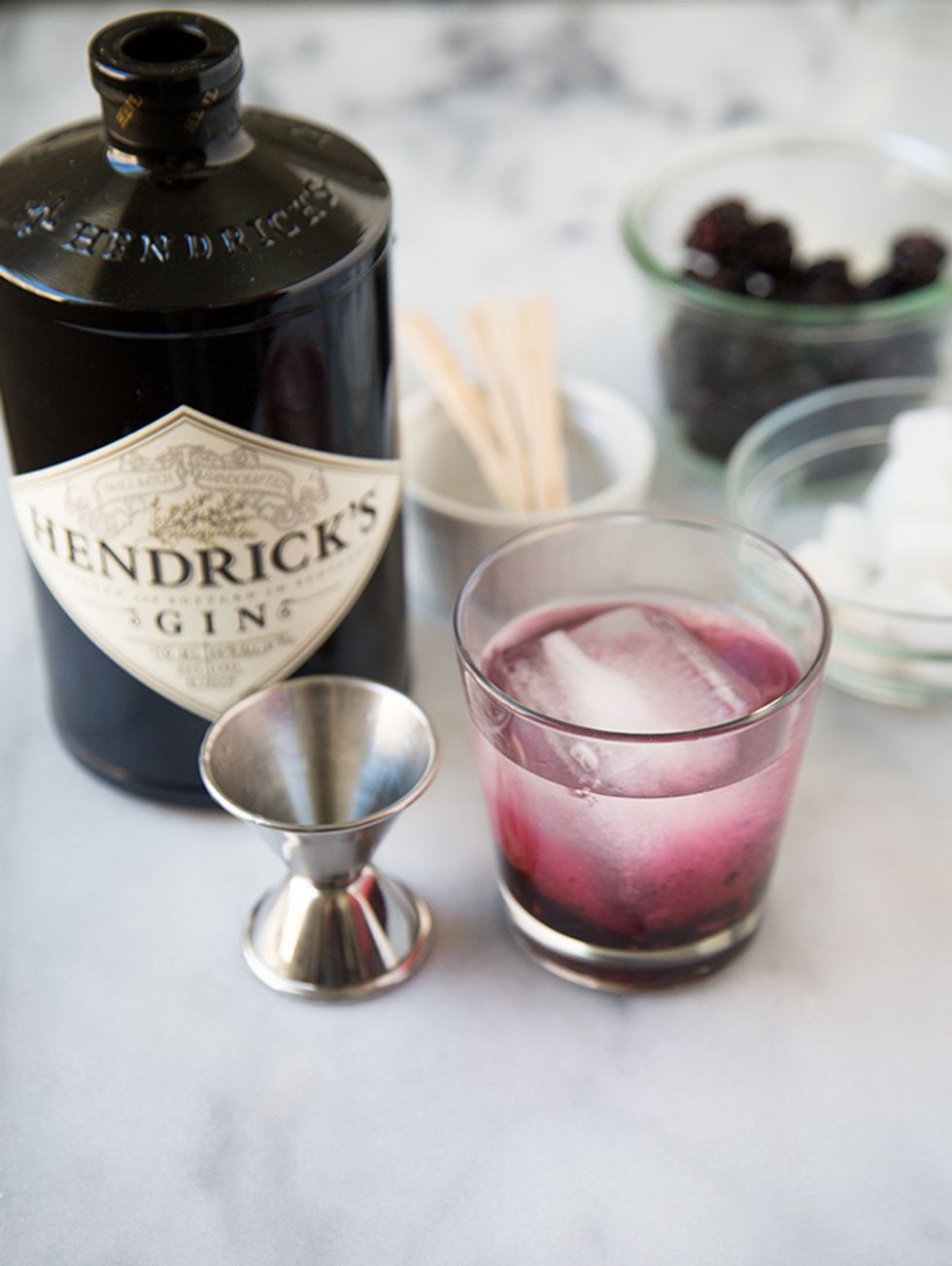 Add a giant ice cube to glass. Follow with 2 oz gin of your choice.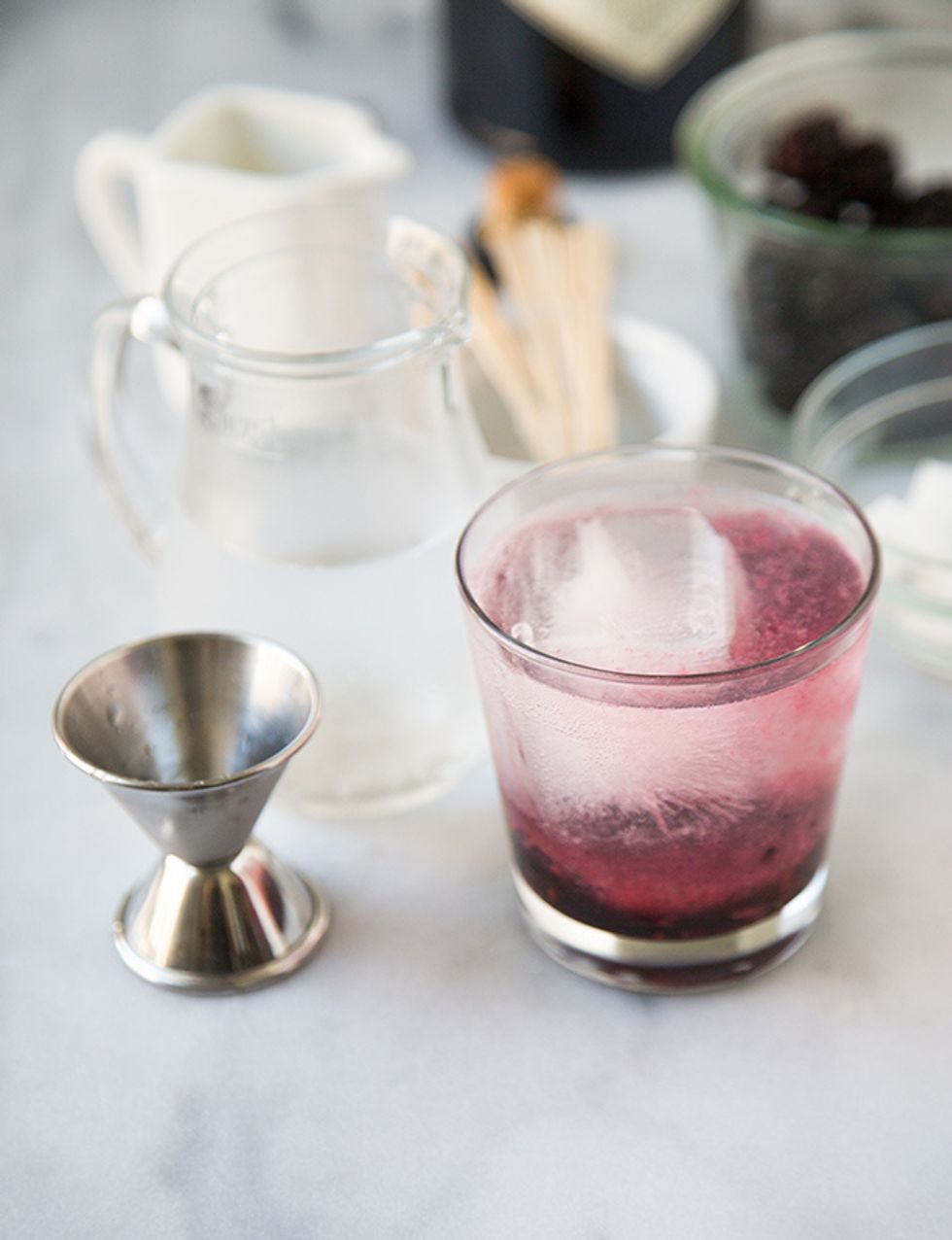 Top off glass with 2 oz of club soda.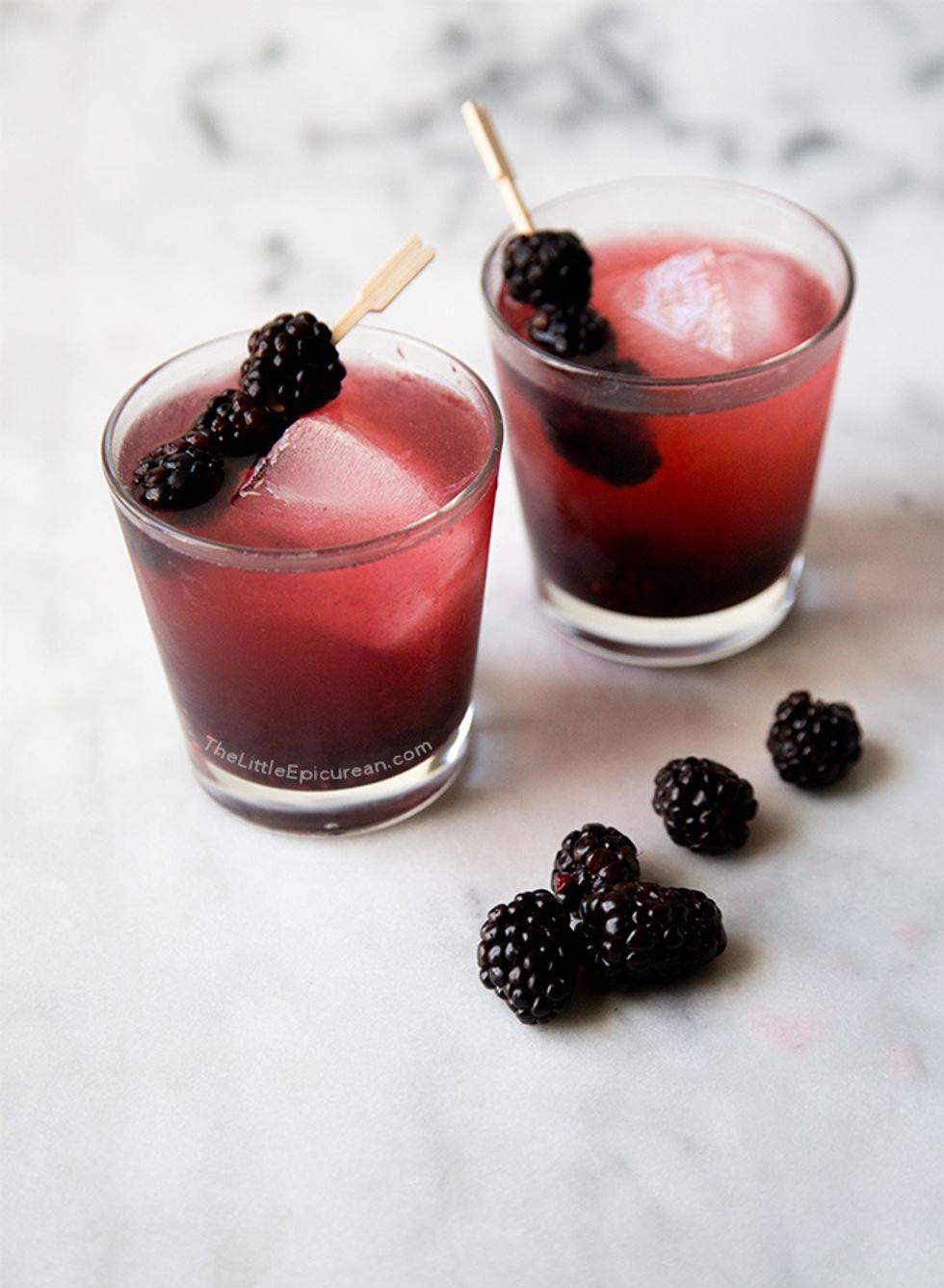 Garnish finished cocktail with additional fresh blackberries. Serve as is and advise drinkers to stir cocktail to distribute blackberry puree at the bottom of the glass.
For additional cocktail and drink recipes, visit: http://www.thelittleepicurean.com/category/drinks
5.0 fresh blackberries
3.0 sugar cubes
1/2oz lemon juice
2.0oz gin of choice
2.0oz club soda
ice cubes, as necessary