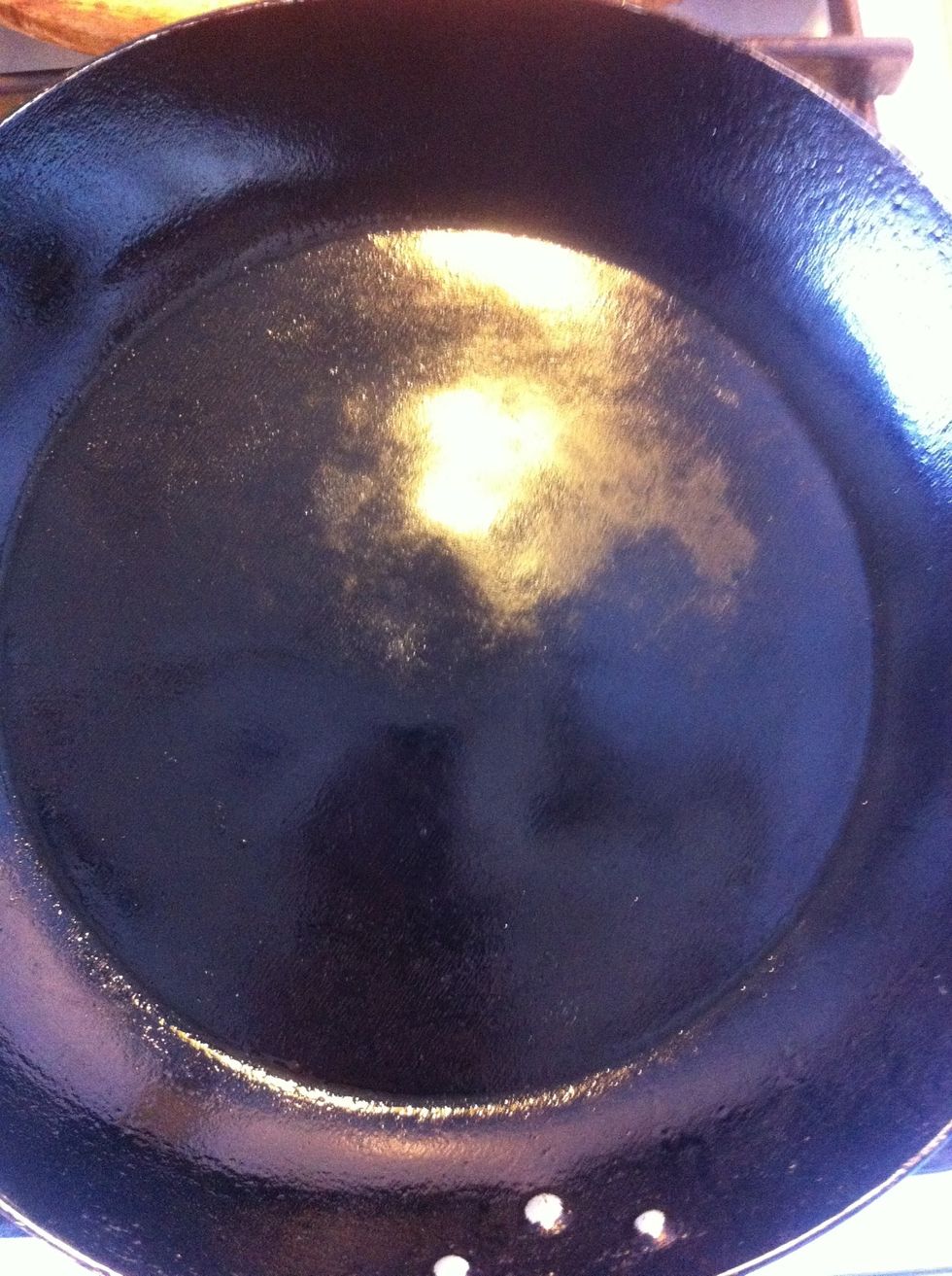 Heathen your pan without oil or butter. Don't exaggerate otherwise you'll burn your creation right away.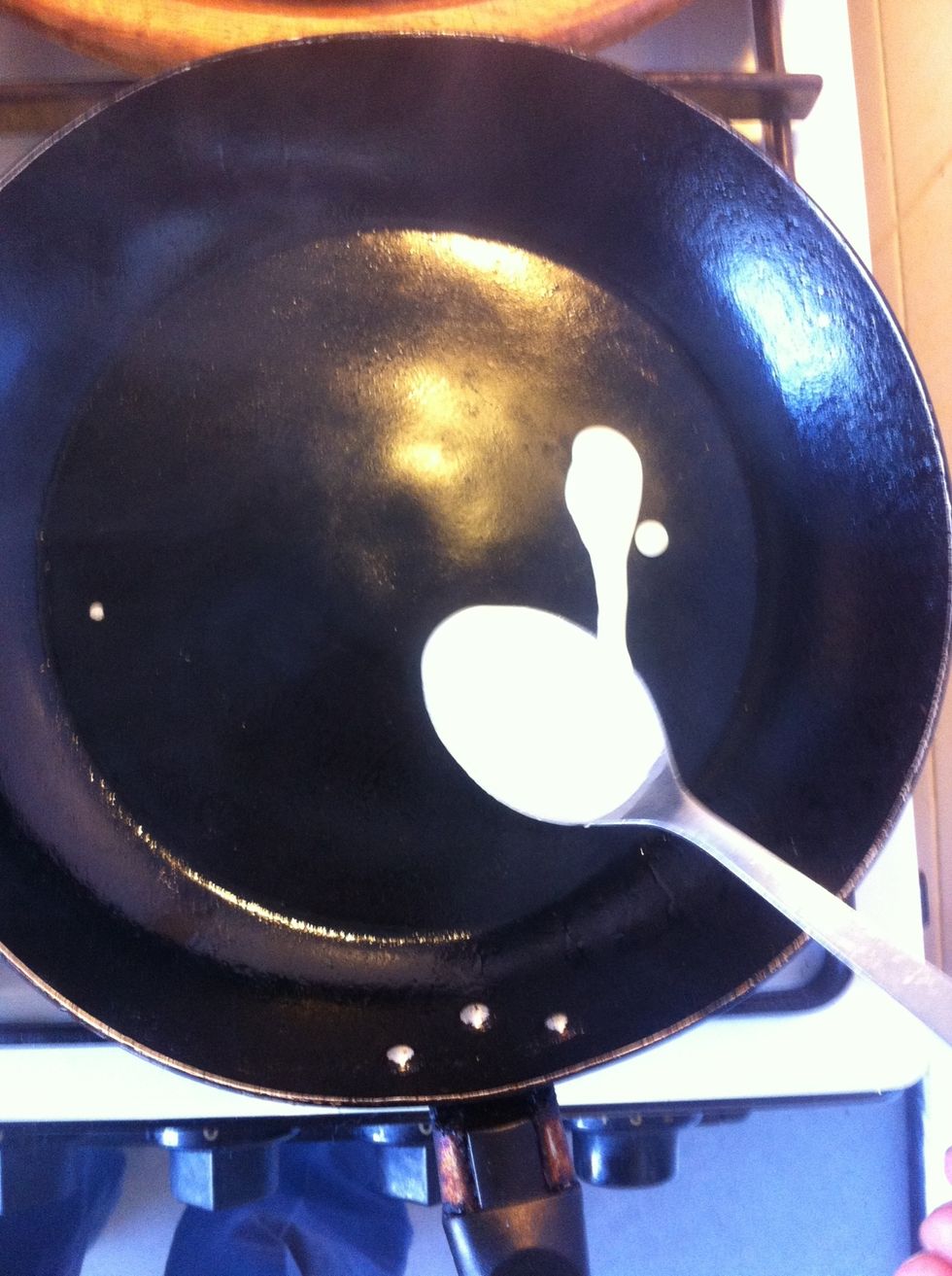 Take a spoon of your fluid pancake mixture and write (or draw) with it.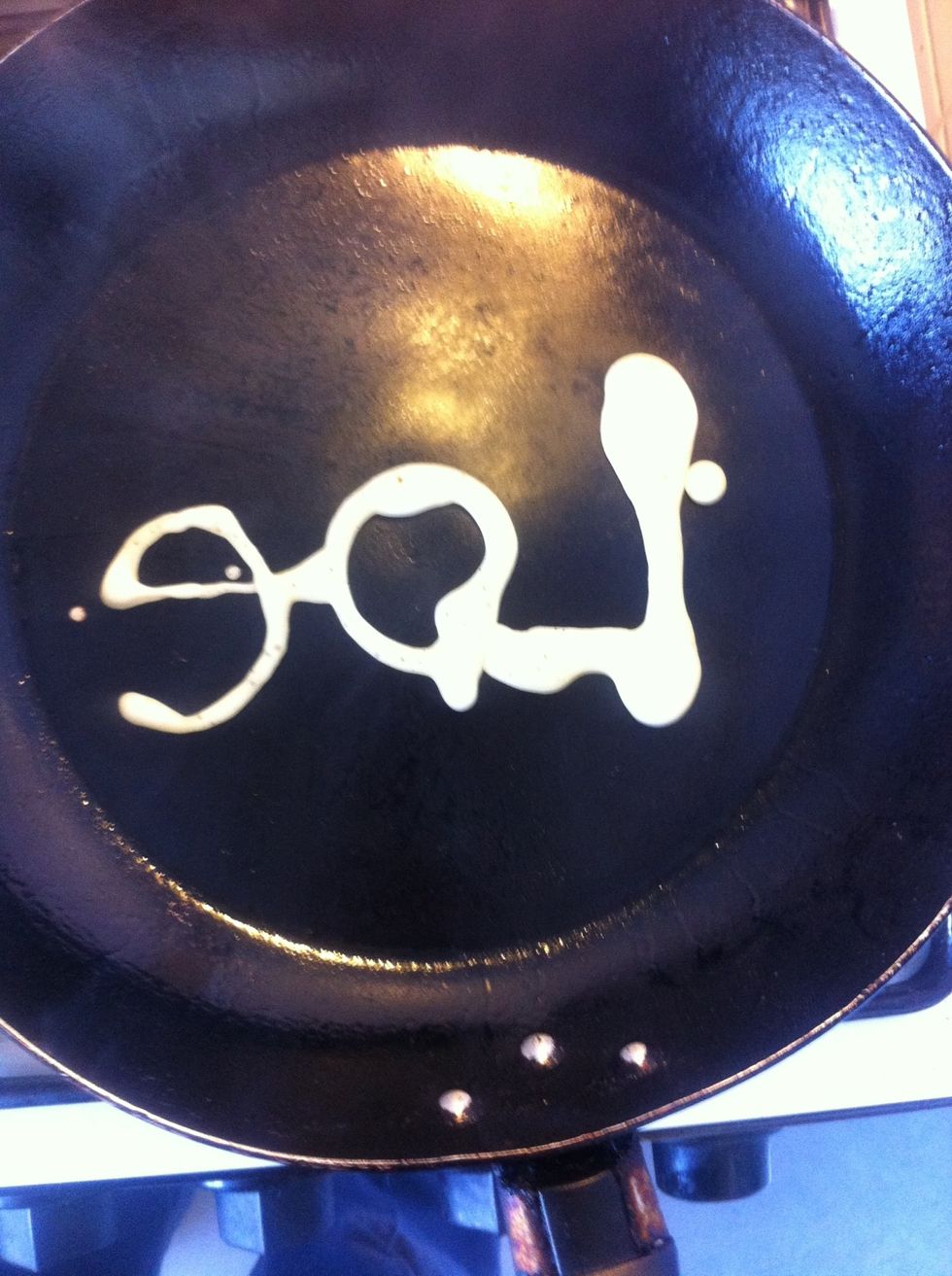 If you write a name be sure to do it mirrored!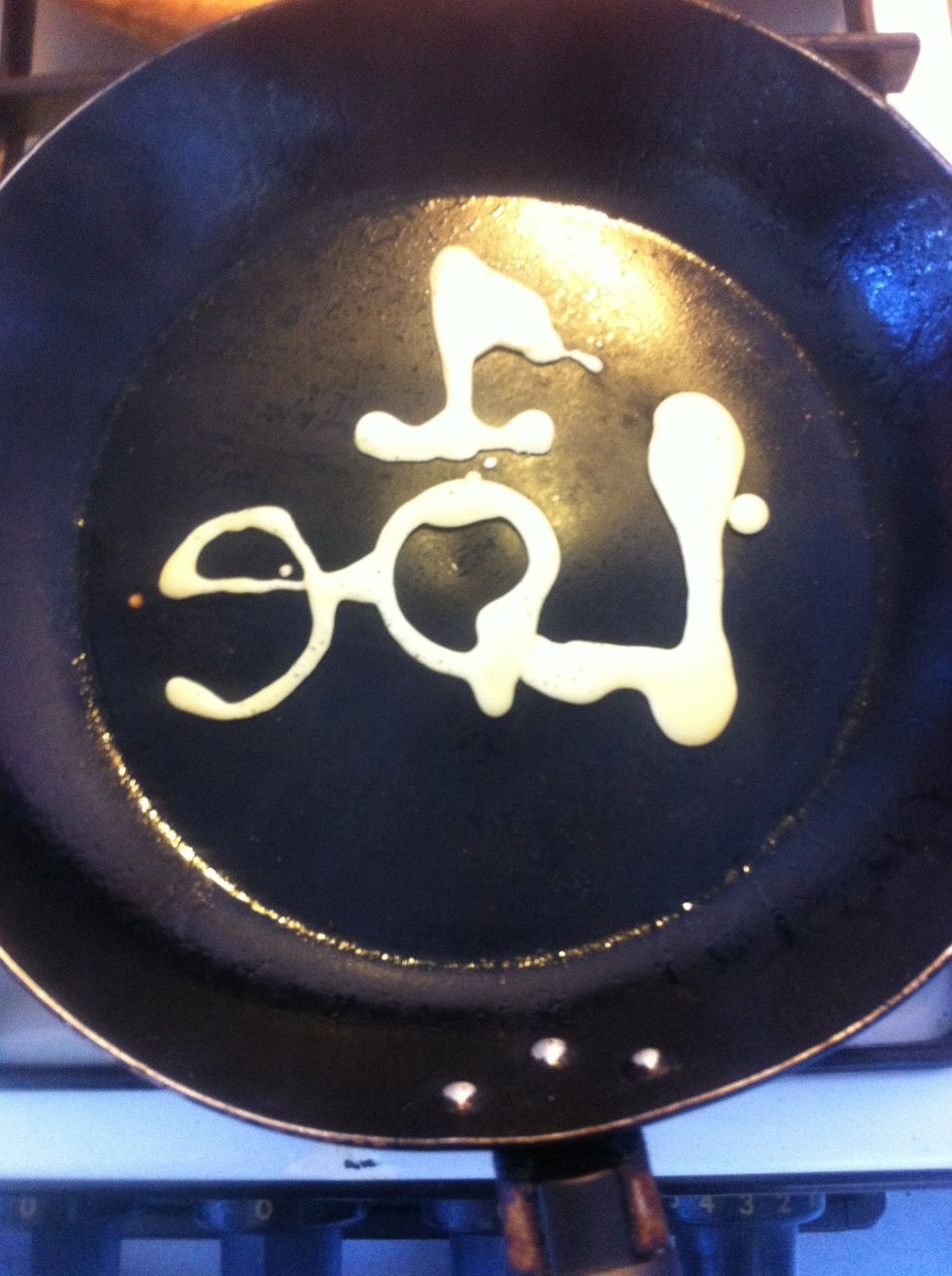 Let it fry for a few moments. When you think it's burning just wait another 10 secs. It's supposed to be a bit burned.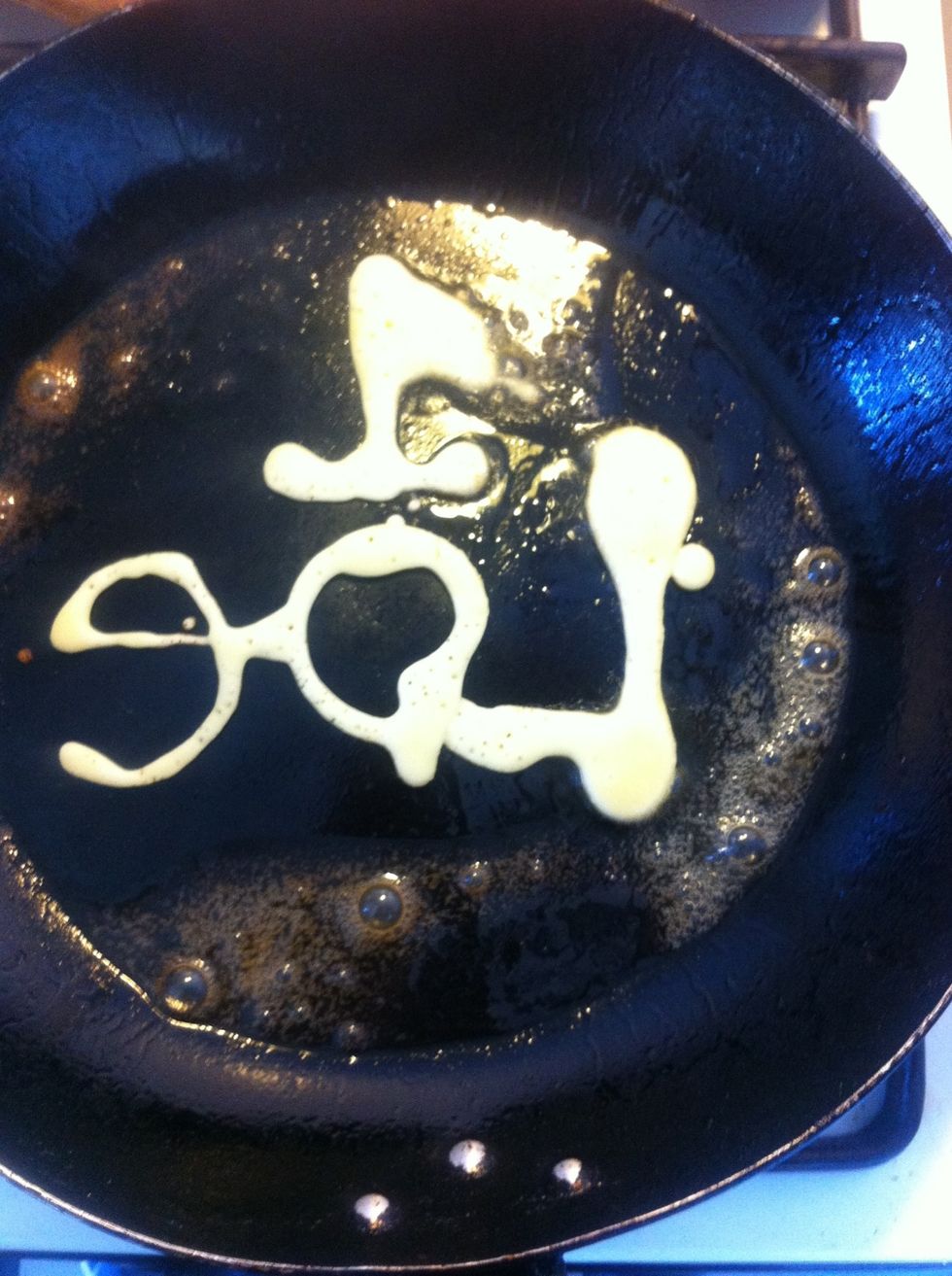 Add butter!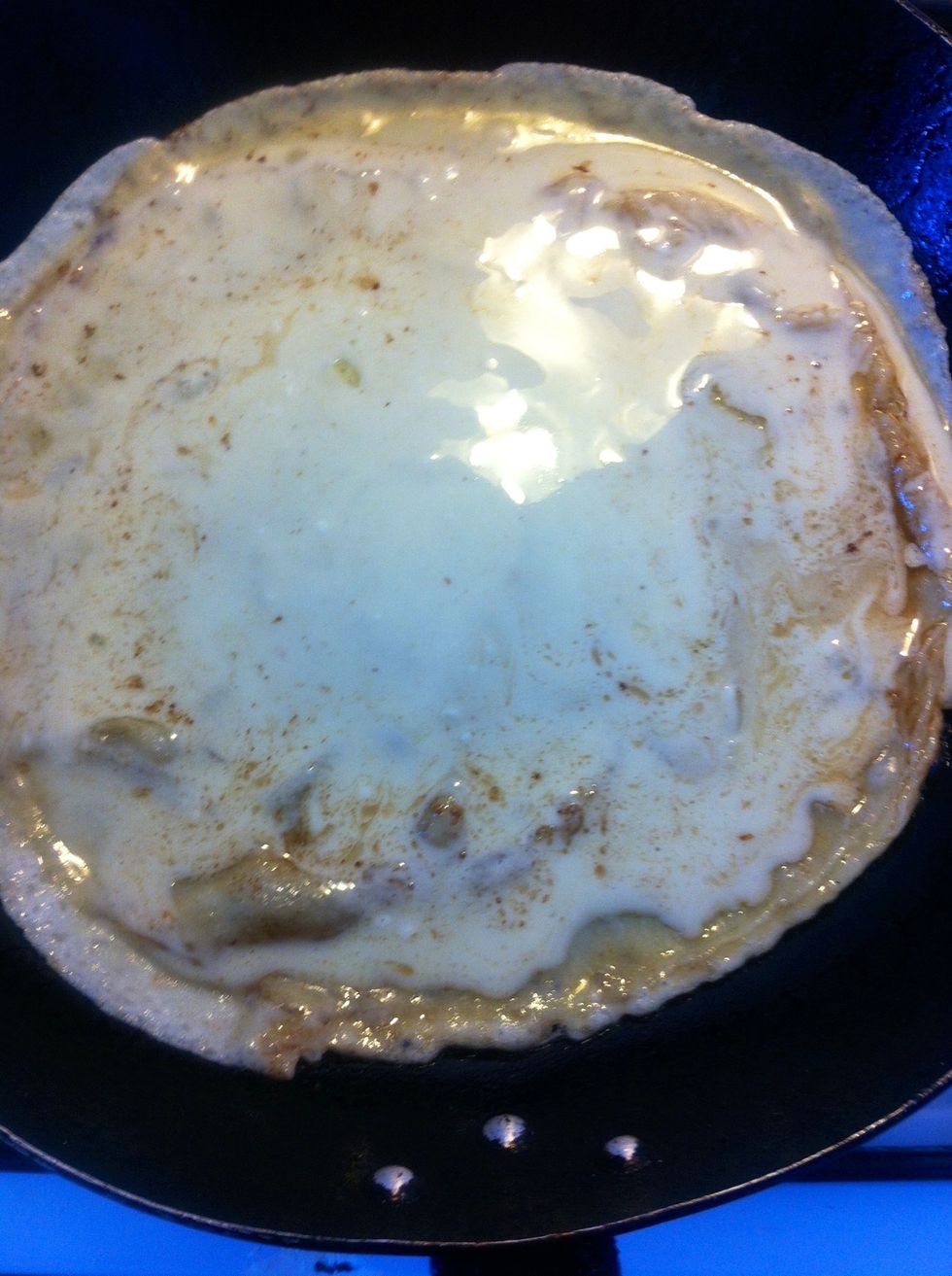 Make a pancake as you are used to.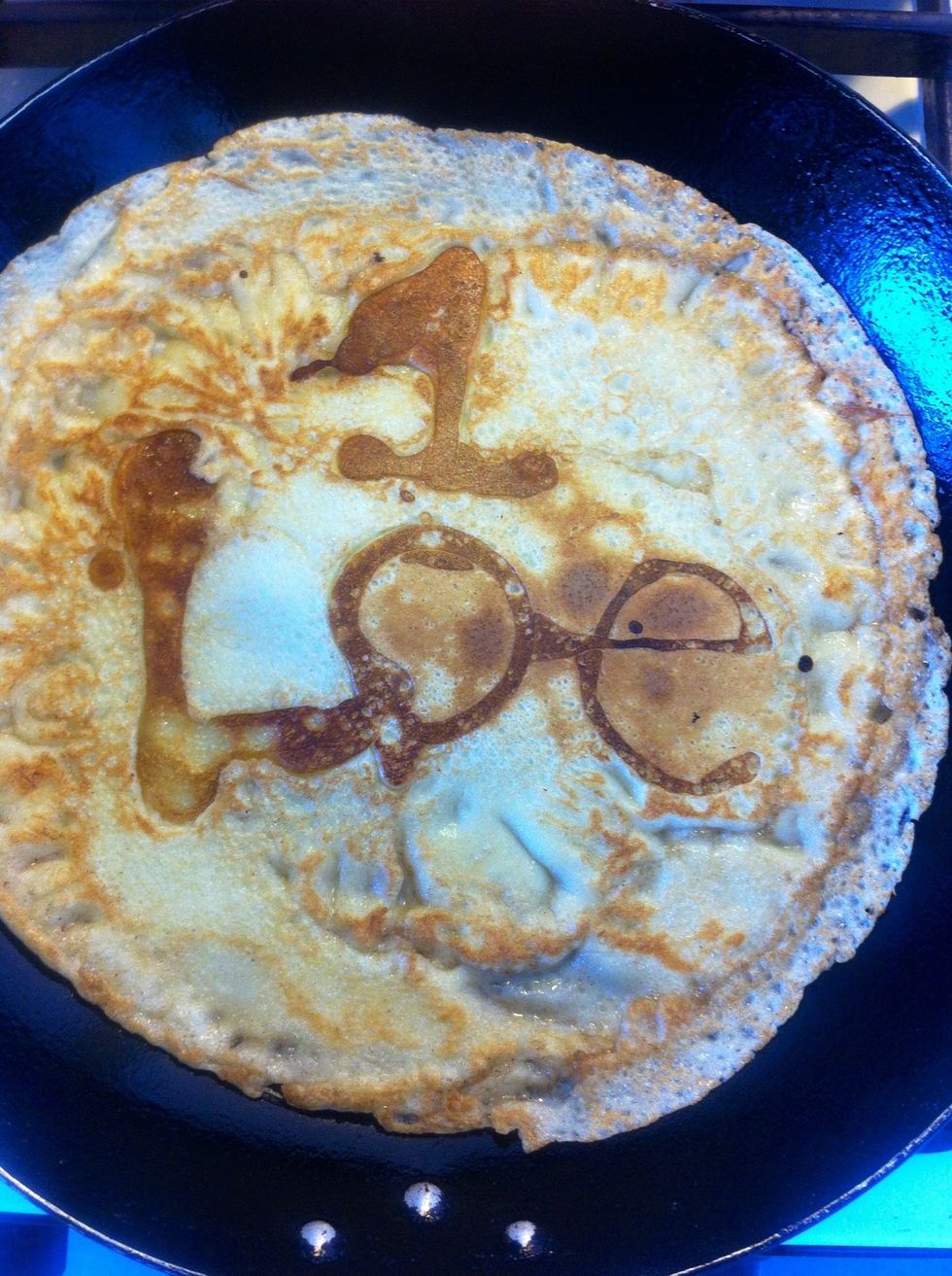 When it's ready, flip it over and be amazed by your own writing. Say "cool!"
Eat it!
Laugh.
Pancake mixture
Spoon
Frying pan