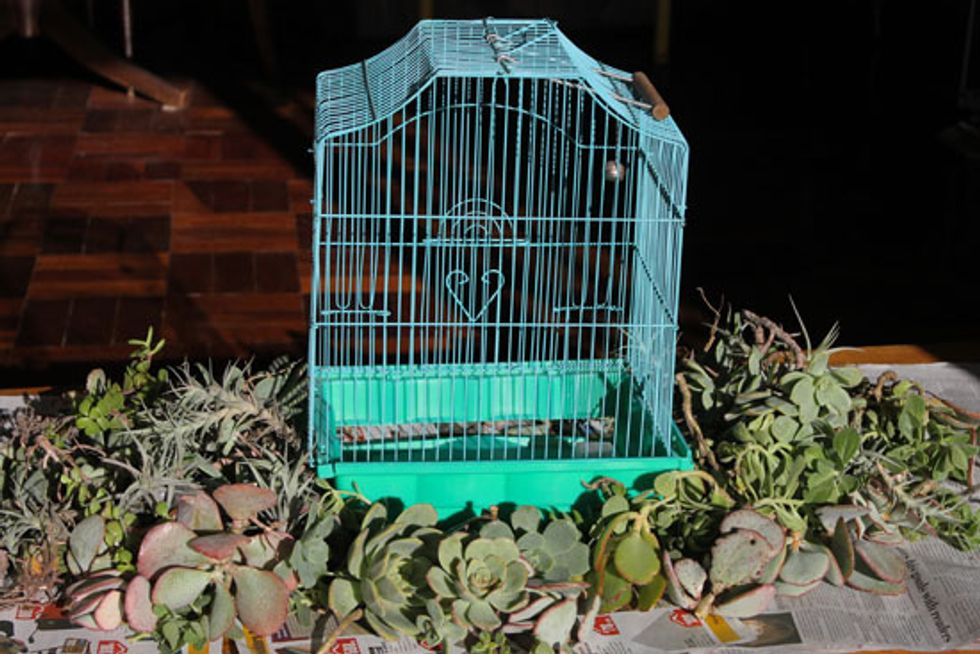 Give your birdcage a good wash and assemble your succulents for use. If you have succulent plants in your garden, go ahead and cut some clippings to use. Otherwise buy plants at your local nursery.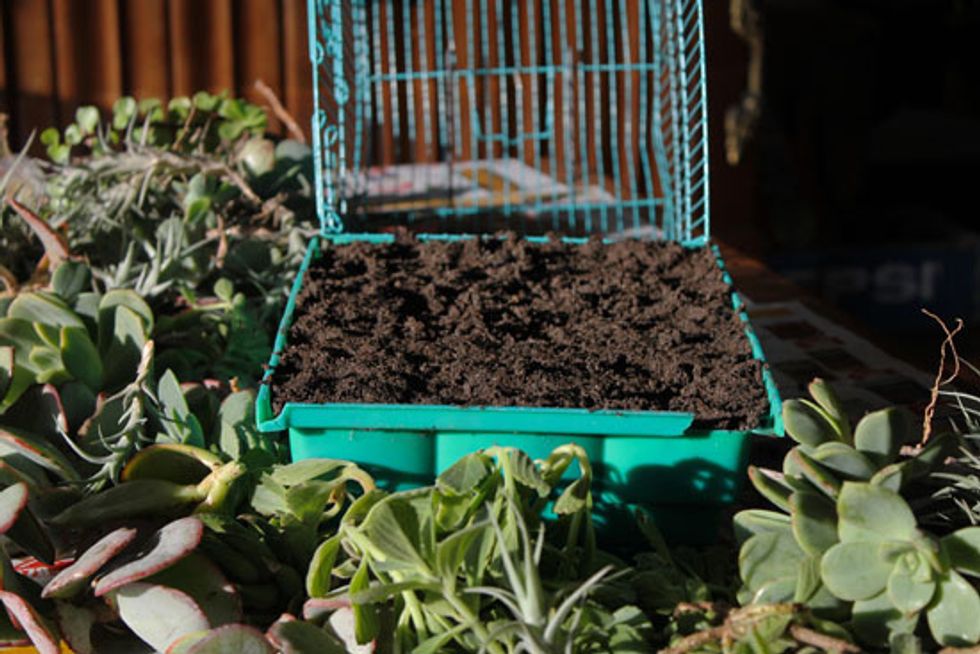 Using plastic zip ties, join 1 side of the birdcage base to the metal top. Reinforce the bottom of your birdcage with landscaping fabric and fill with soil.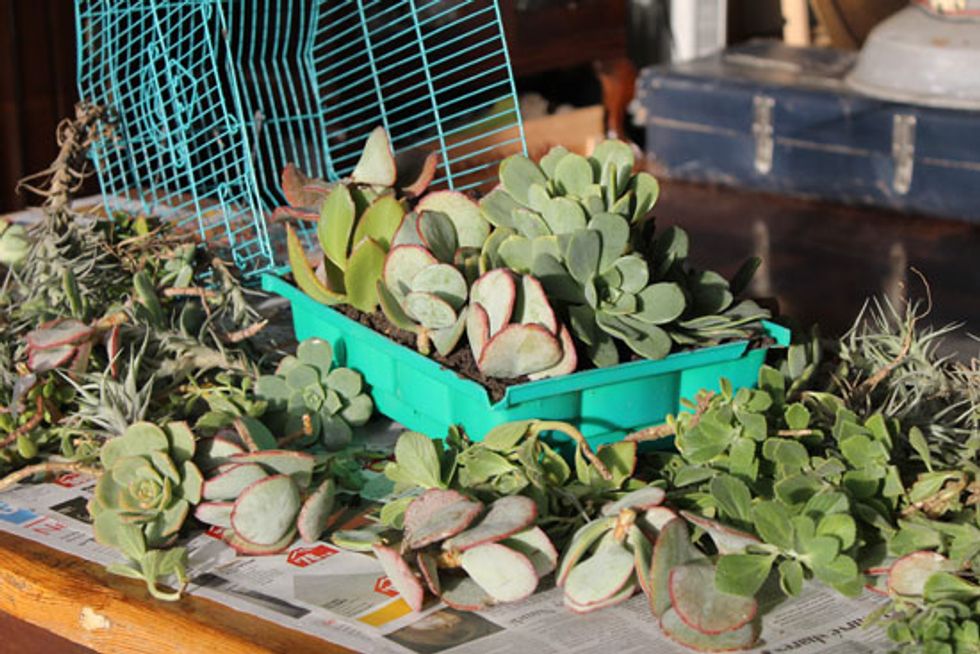 Start filling the bottom of your birdcage with plants. Once filled close the top and secure the second side with zip ties.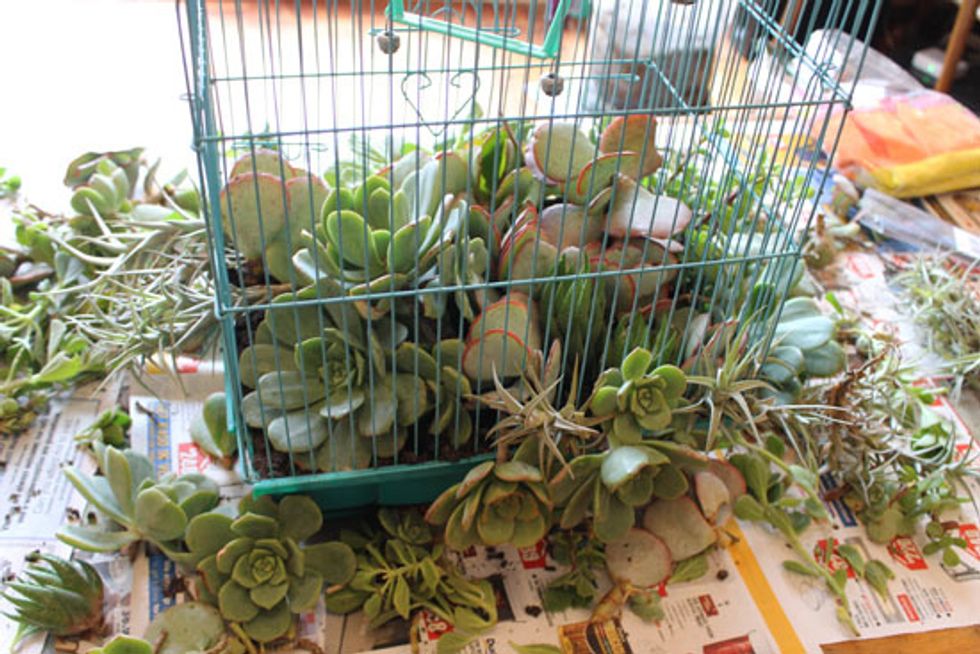 Now working from the outside in, add some accent succulents to the outer sides of the planter.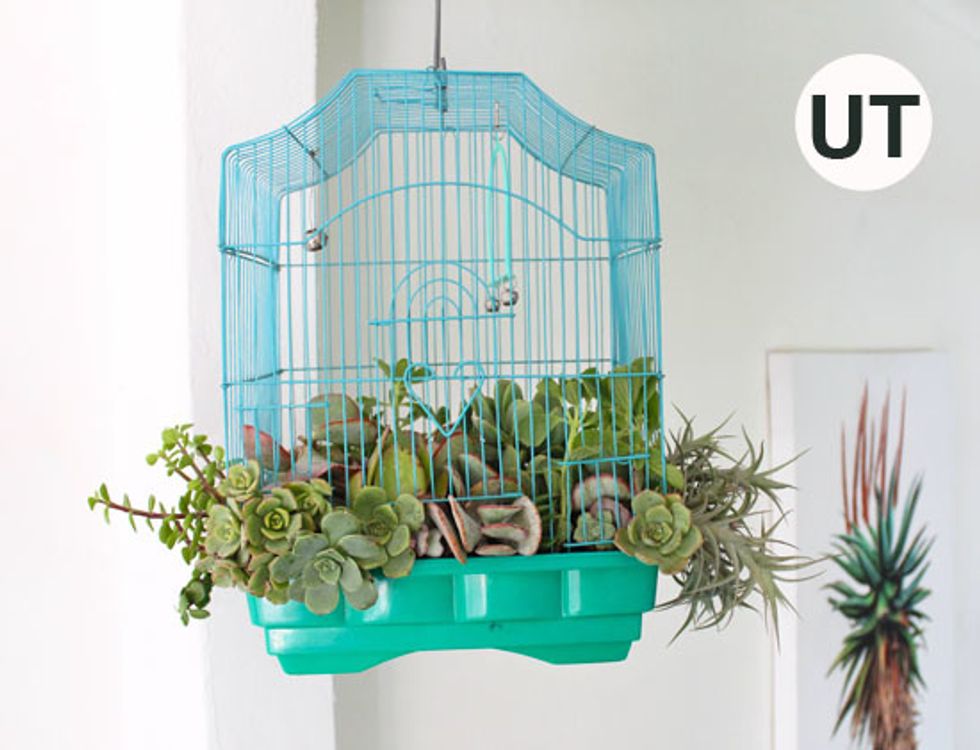 When your birdcage planter is complete hang it up with a ceiling hook. For more awesome upcycling ideas visit UpcycleThat.com
1.0 birdcage
succulent plants
potting soil
4.0 zip ties
landscaping fabric