This is a very good/rich cake. And very easy to make. Good with coffee and ice cream. Enjoy :)
13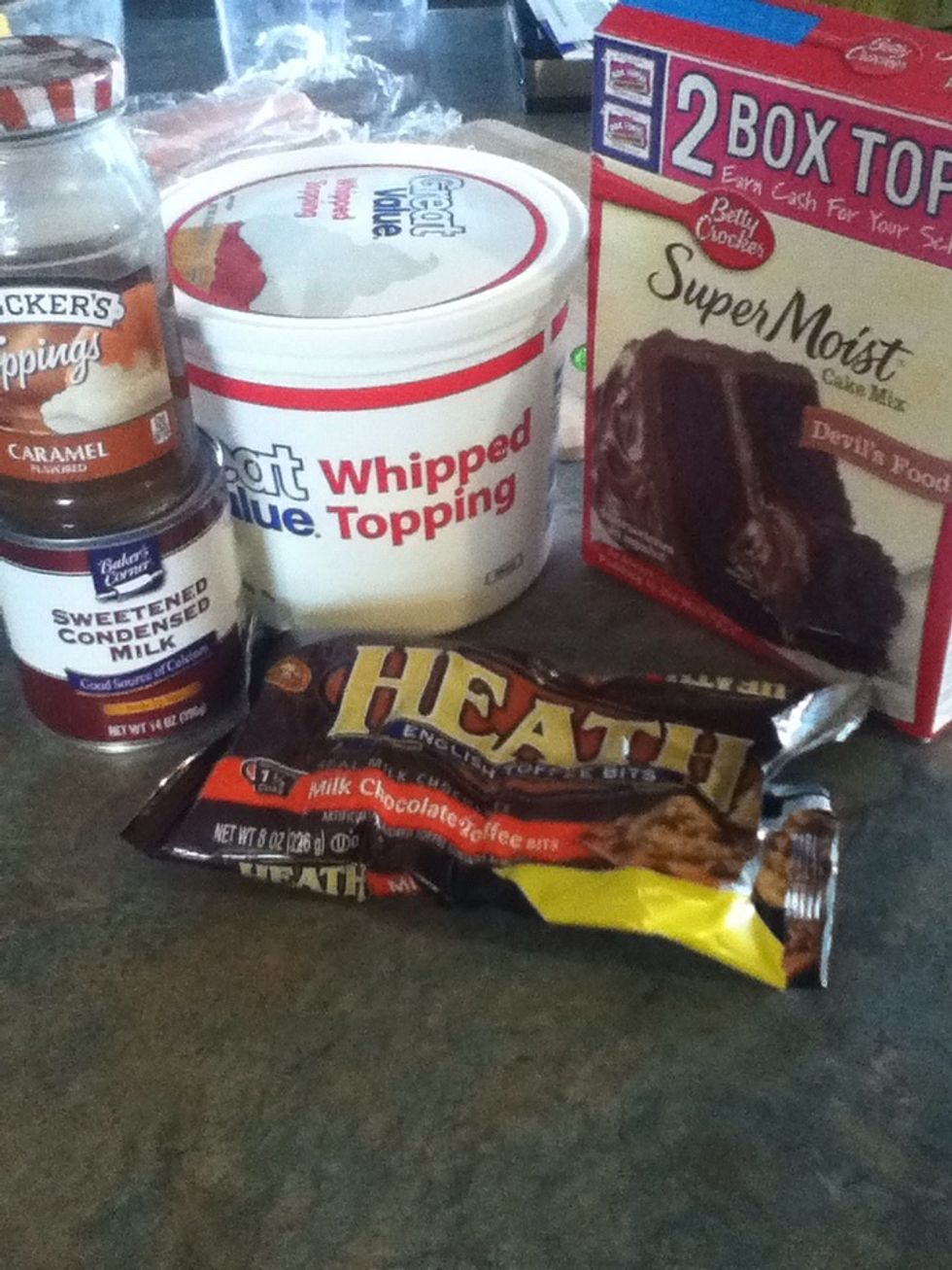 Make sure you have everything you need.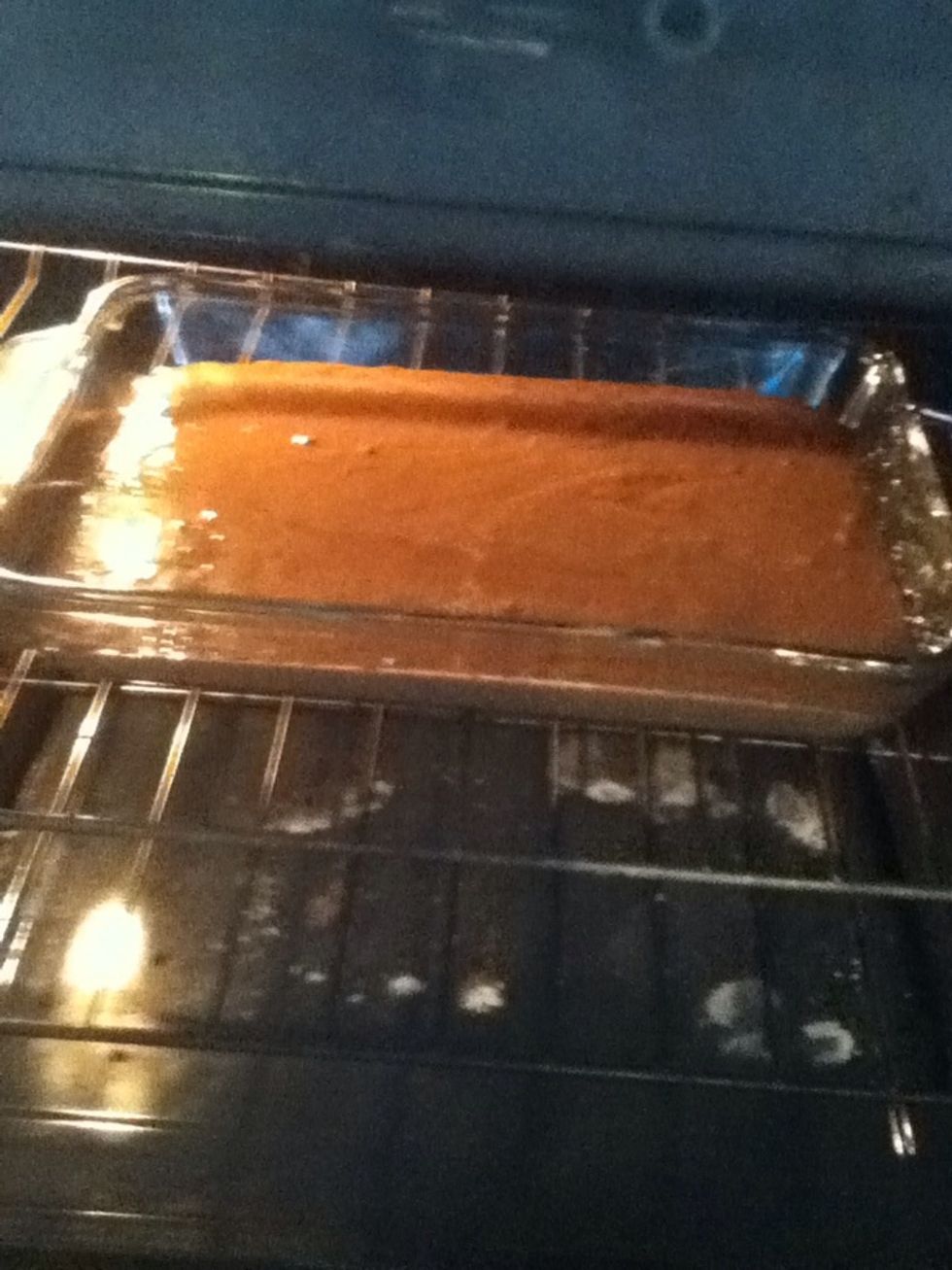 Mix and Bake cake as directed in a 9 x 13" pan.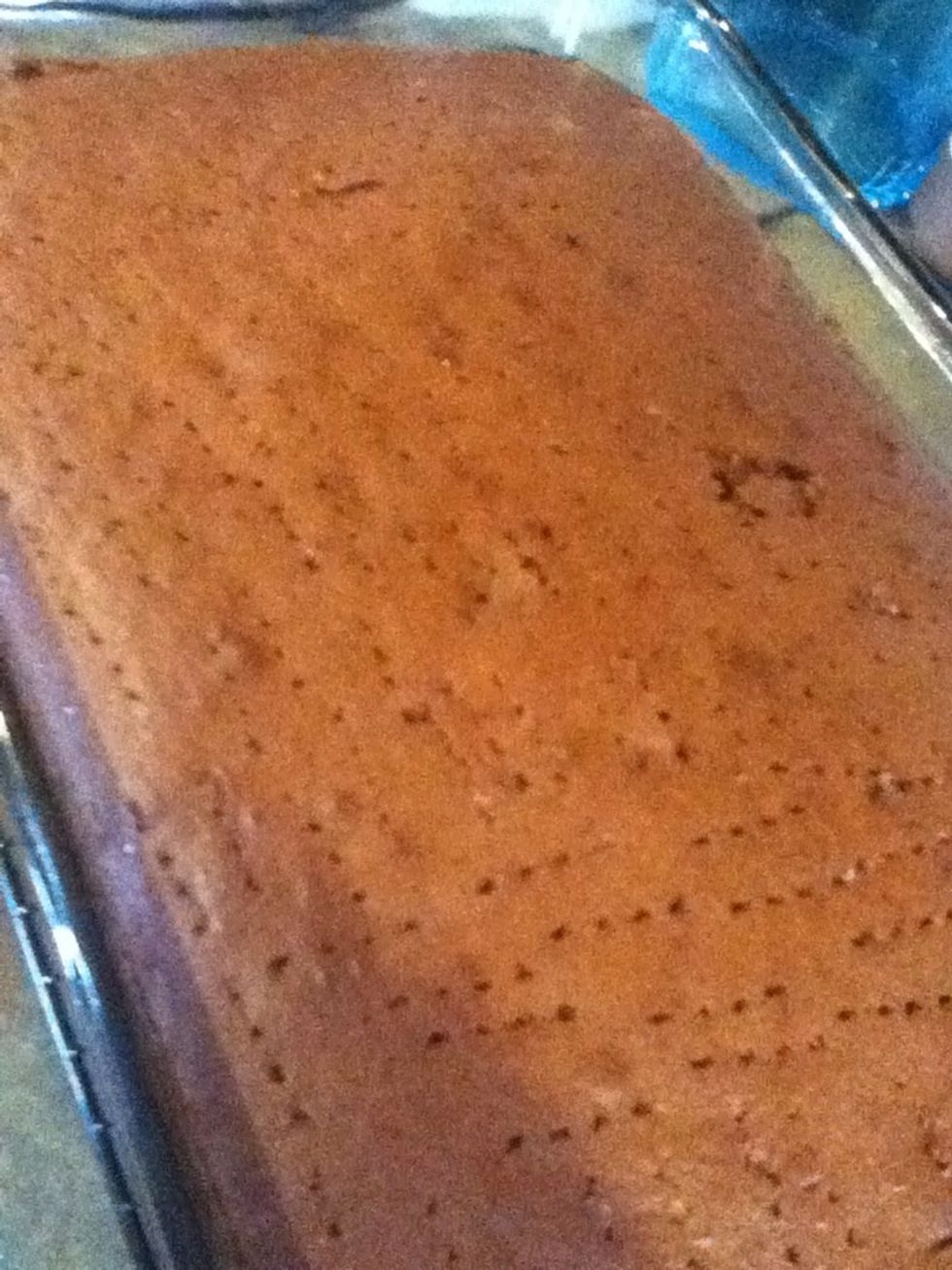 When the cake is out of the oven. While still hot use a fork and poke full of holes.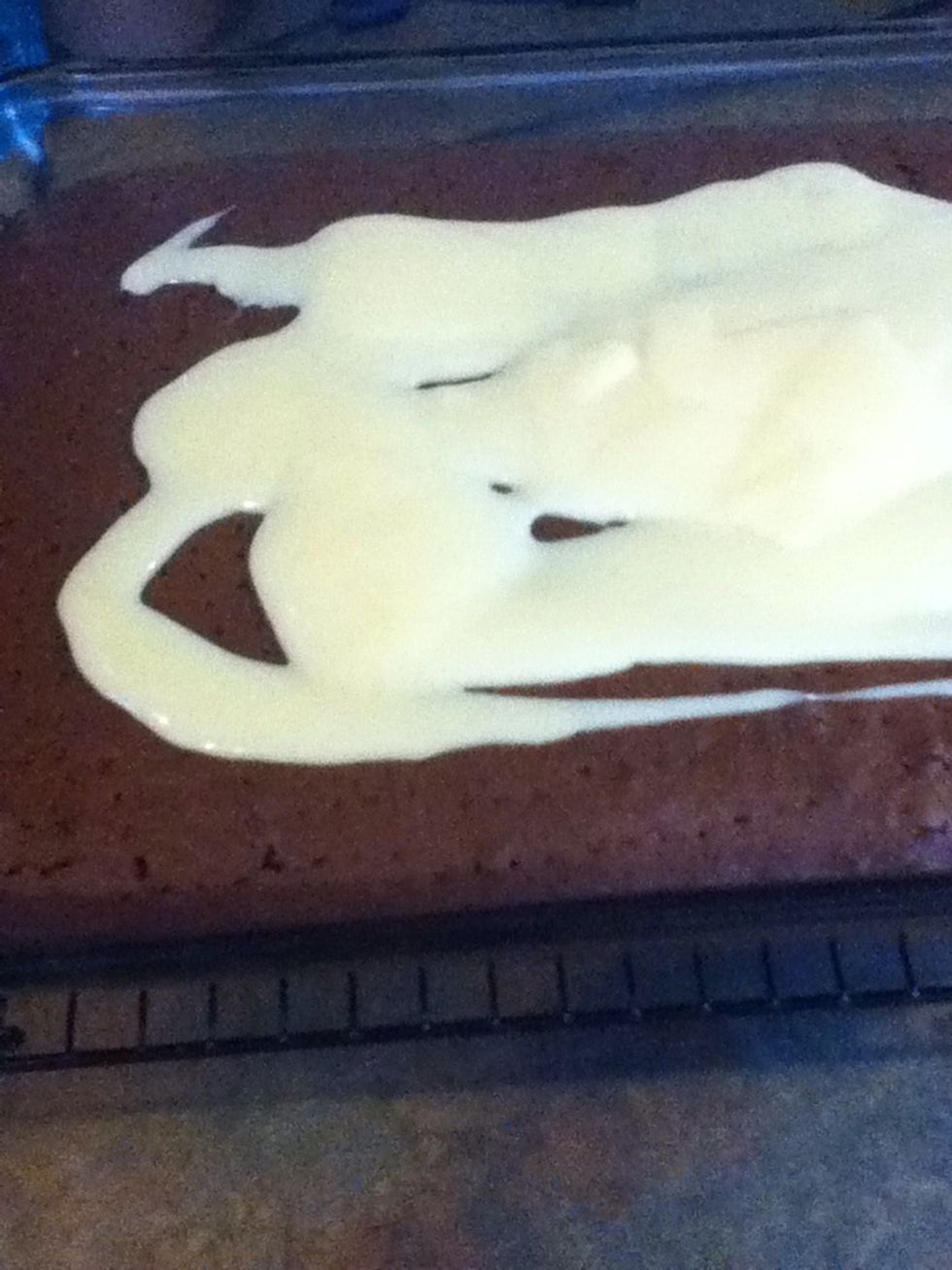 While still hot pour the sweetened condensed milk on the top of the cake. (Most of it will soak into the cake because of the holes)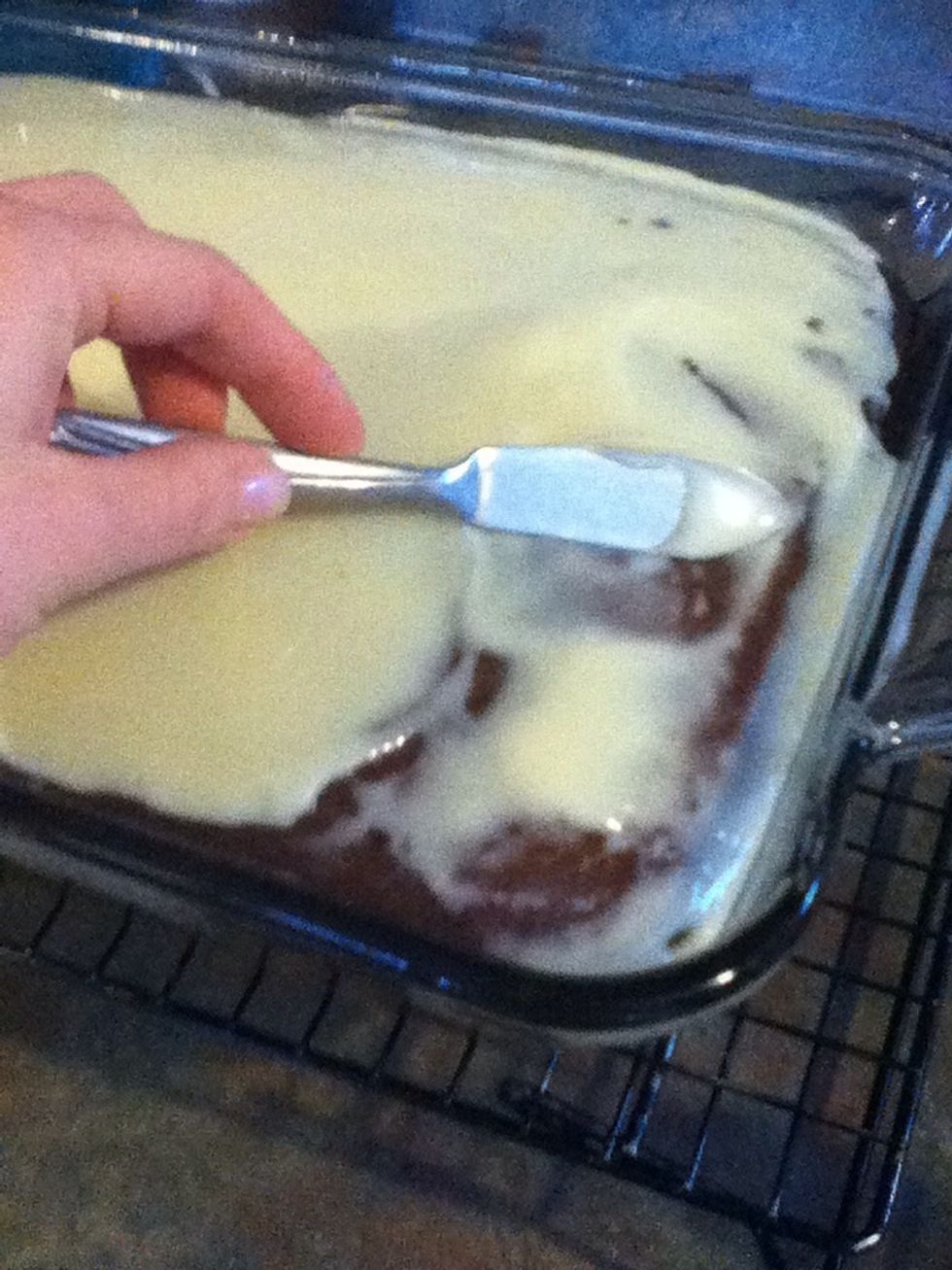 Spread it around a little.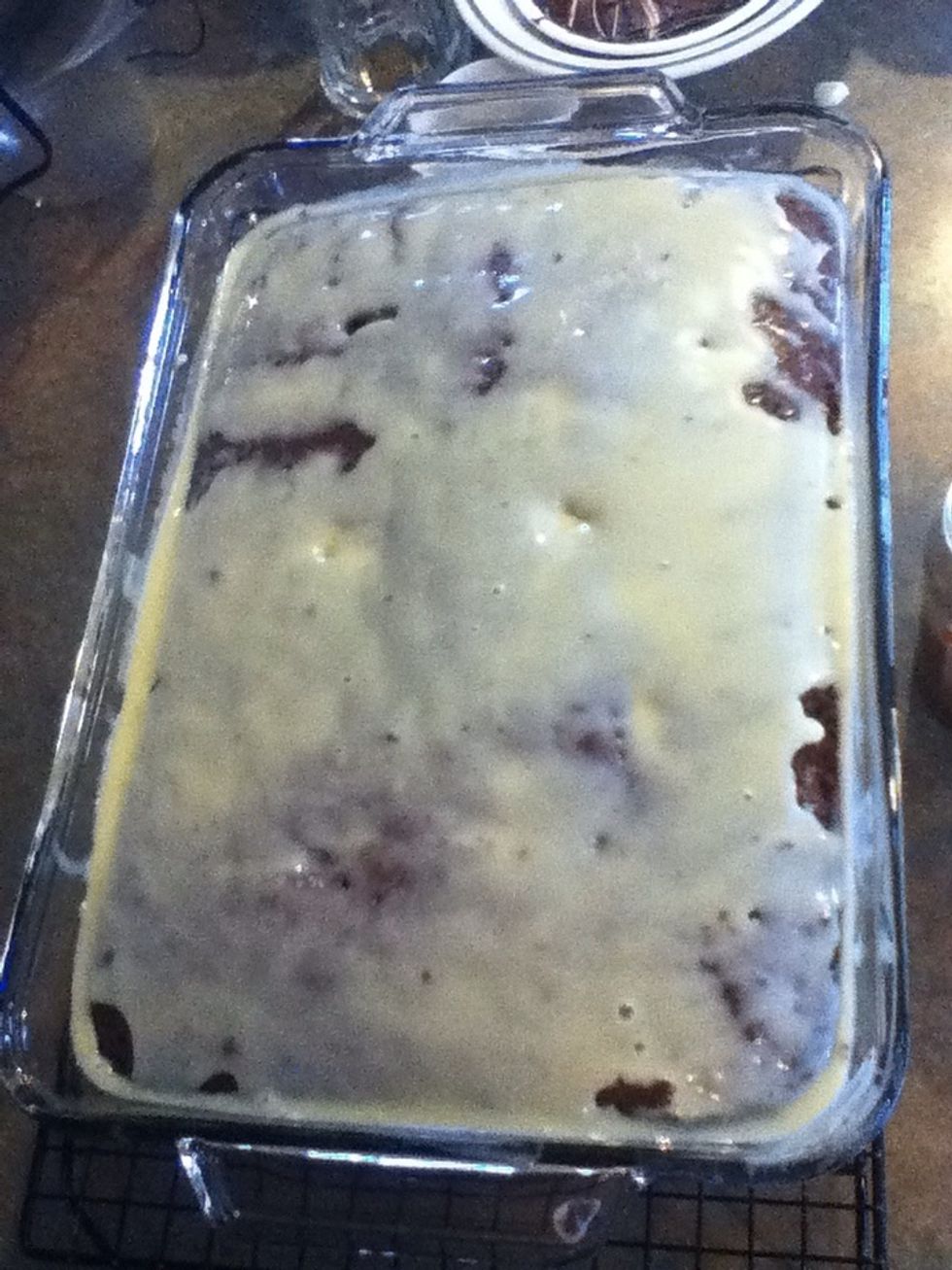 Some of the condensed milk will go to the edges but that's okay.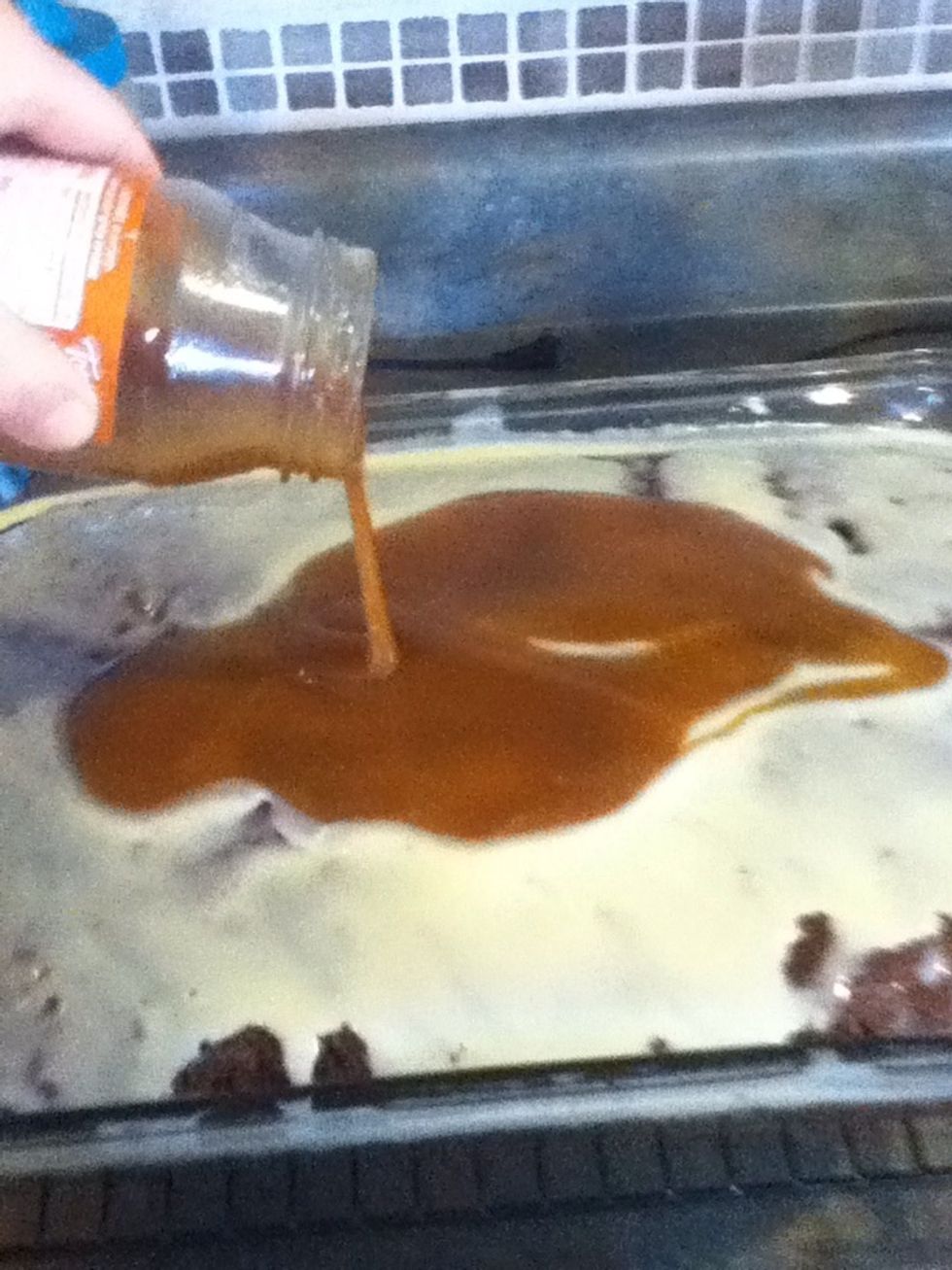 Once the condensed milk has soaked in a little add the caramel also.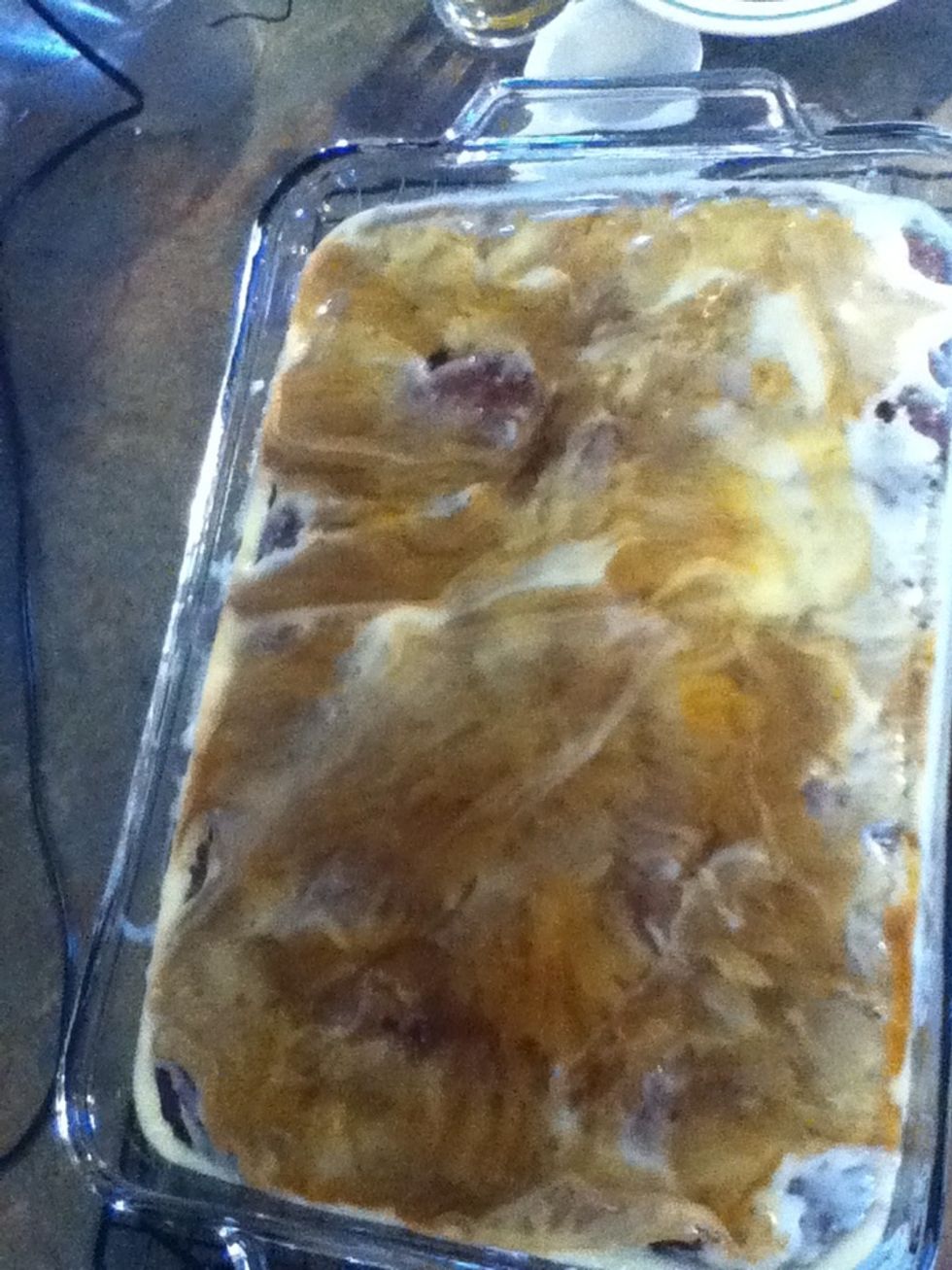 Spread it around.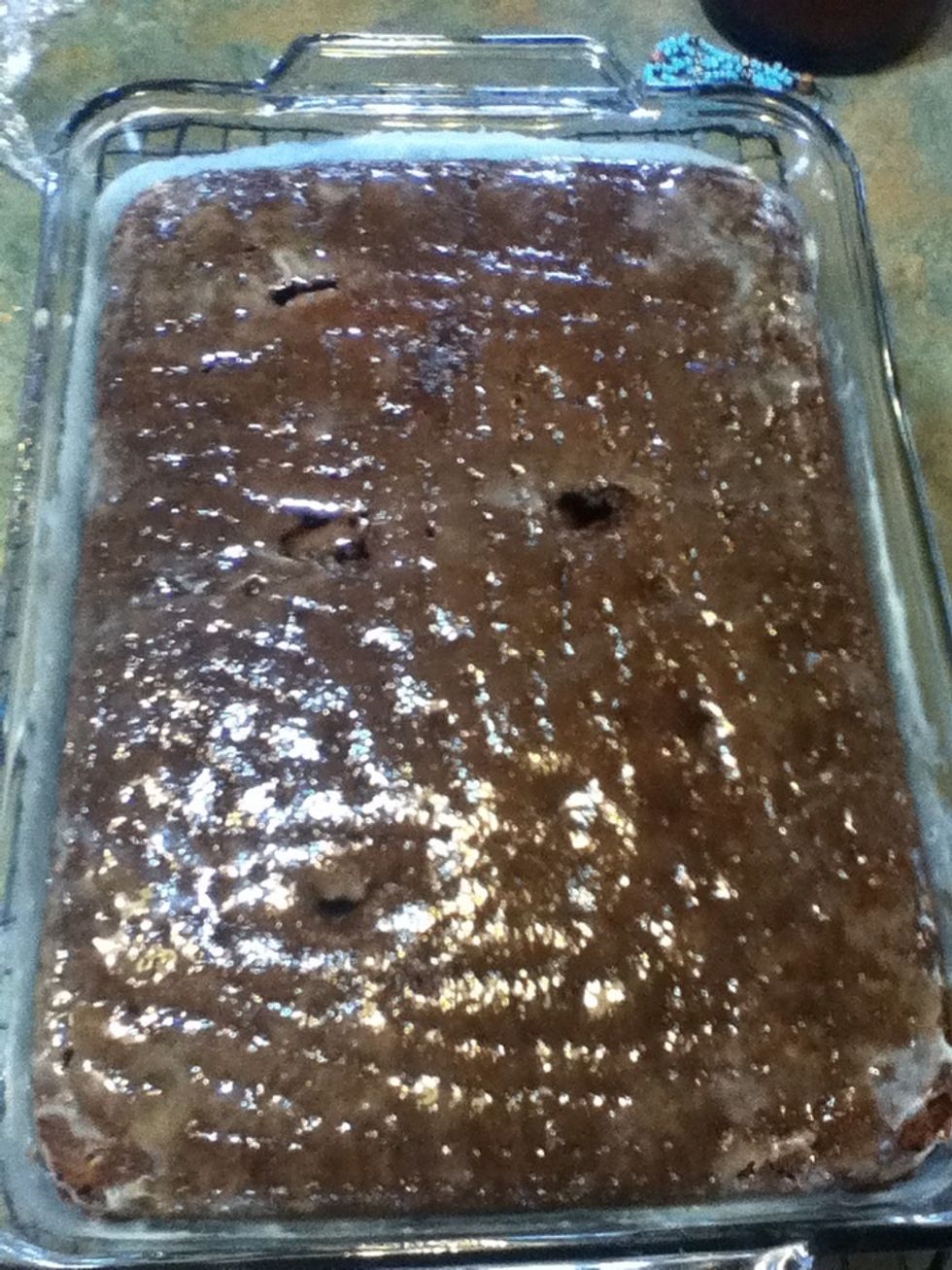 After a while it will all soak in. I would Recommend making this cake the day before you serve it or at least a few hours.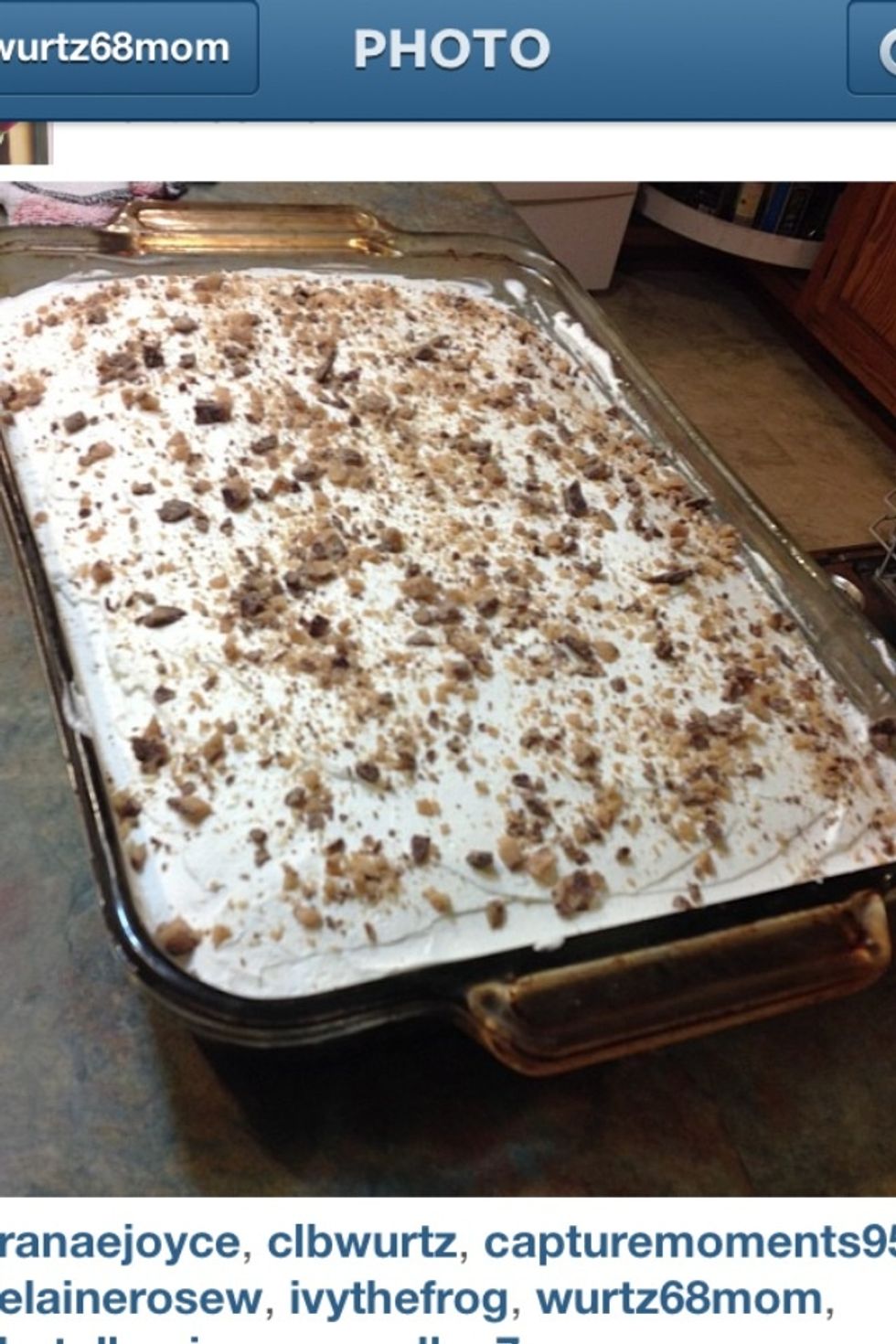 Once the cake is completely cooled off (you can put it in the Refrigerator) spread whipped topping over the cake and then crushed heath bar.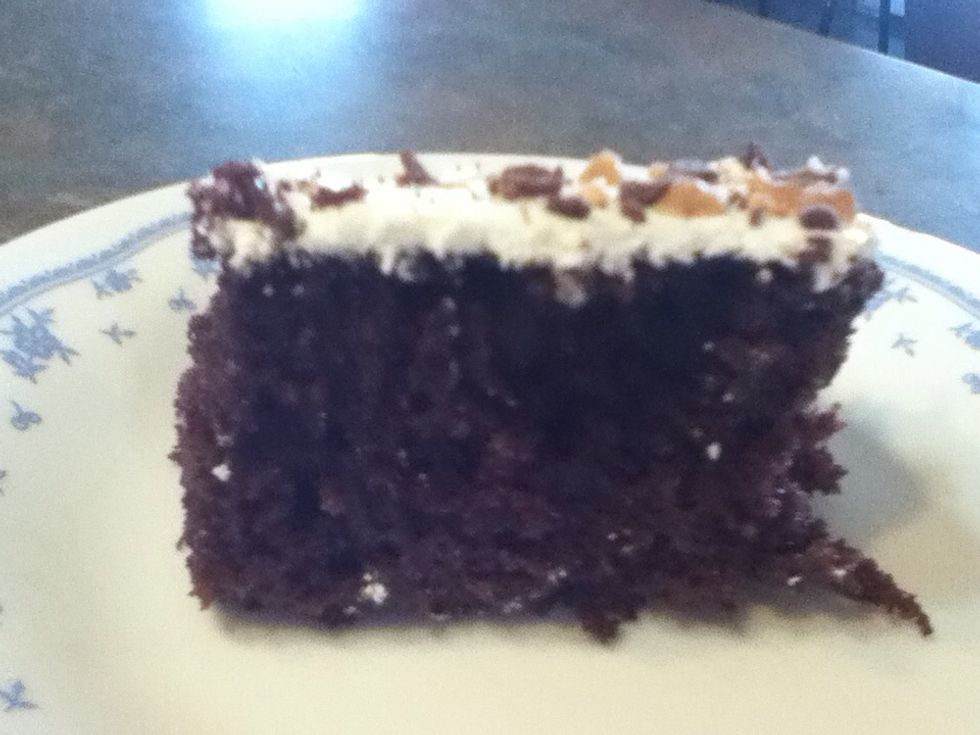 Enjoy :)
1.0 Chocolate cake mix
1.0 Can sweetened condensed milk (14oz)
1.0c Caramel topping
Whipping topping
Heath bar(s)