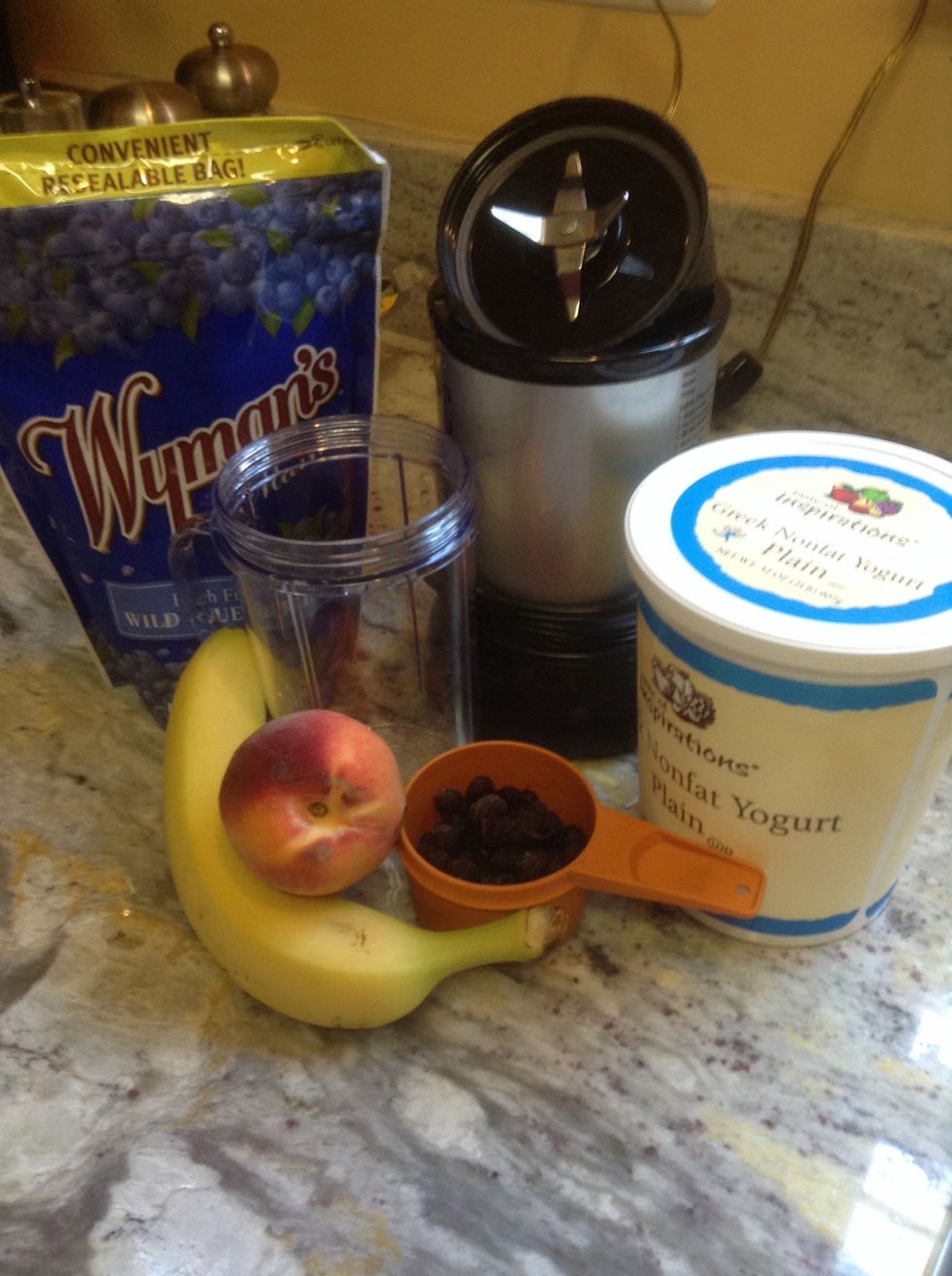 Gather ingredients. If using fresh fruit instead of frozen, add some ice to blender to cool and thicken.
Stack ingredients with fruit first, top off with yogurt to fill mini blender cup.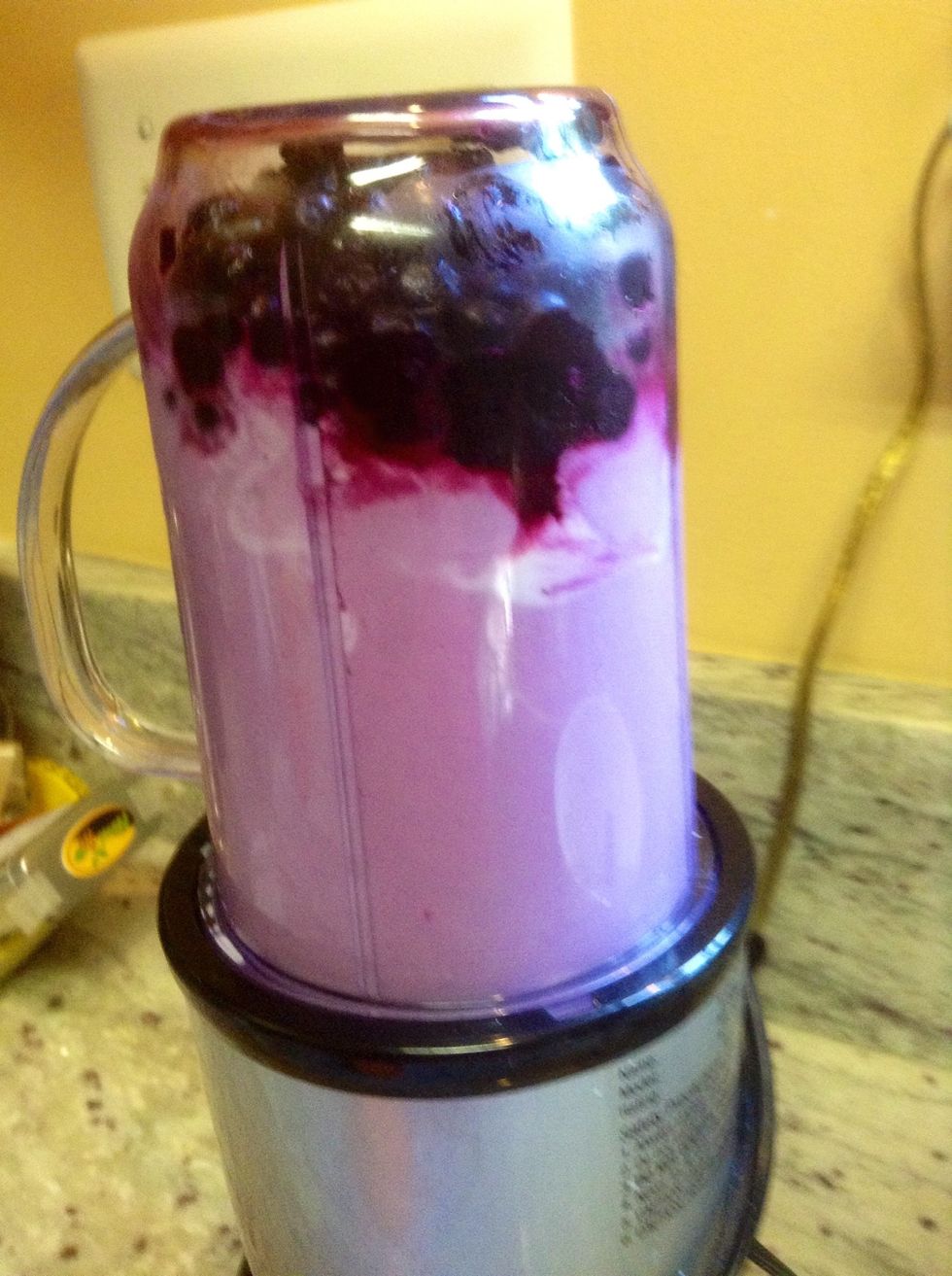 Blend for approximately one minute.
A tasty high protein, low fat, low sugar, low calorie treat! Freeze and take for an on the go breakfast or snack later!
1/2 cup frozen blueberries
1/2 cup frozen peaches , or 1 medium fresh peach
1 medium ripe banana
Plain high protein Greek yogurt
Mini blender