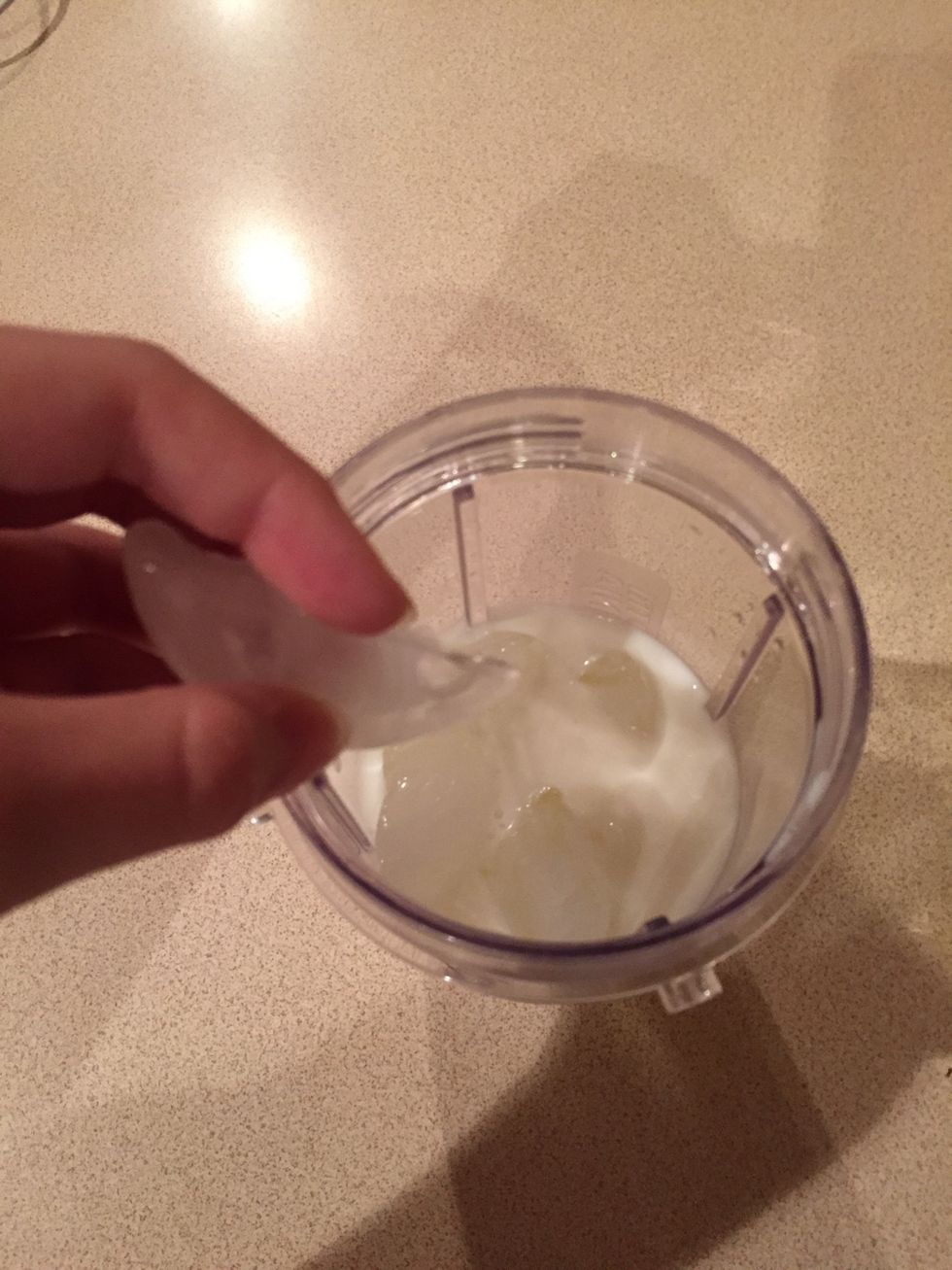 Add about a cup of milk, and a cup of ice to the blender. (The ingredients are not exact)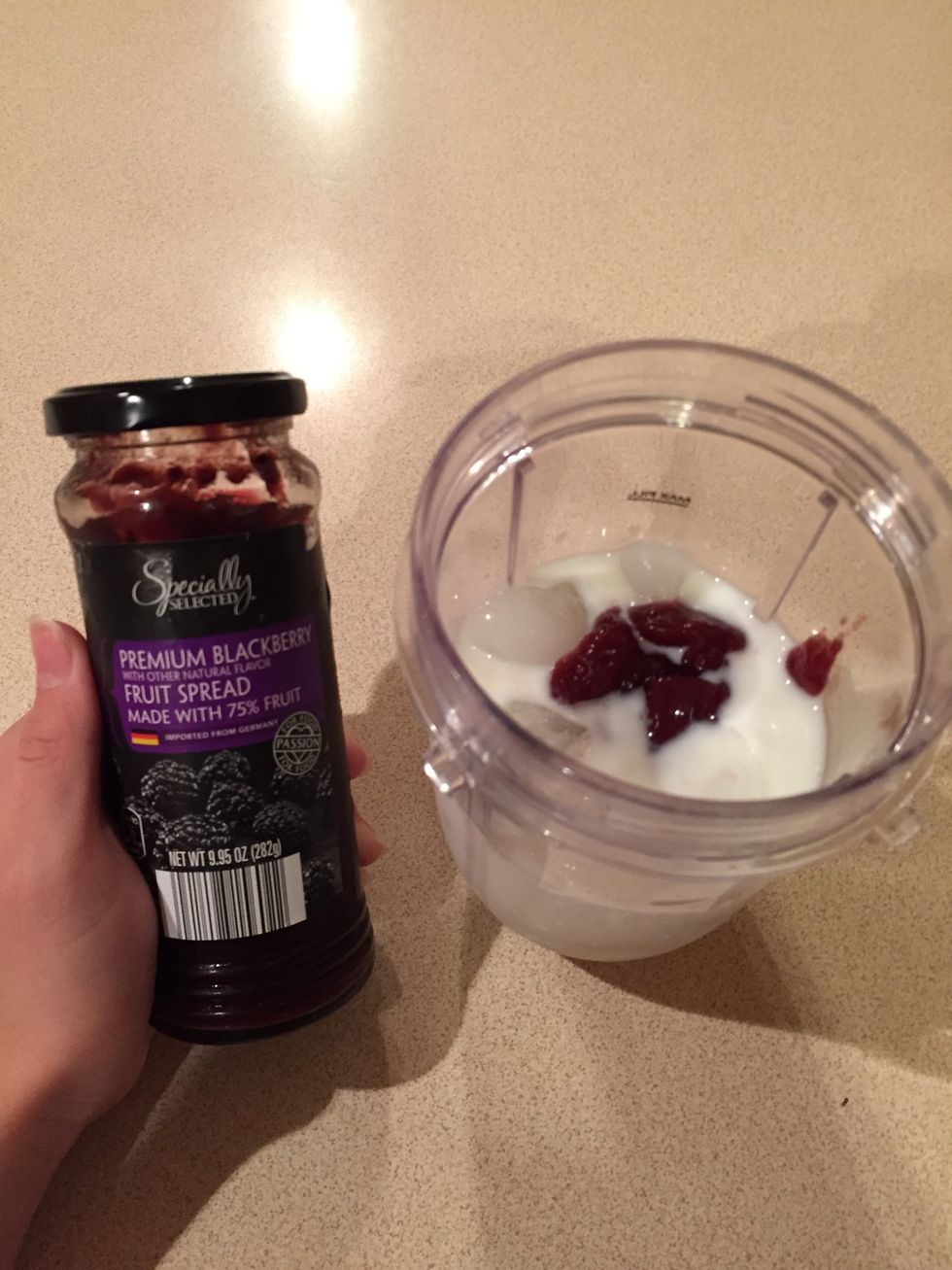 Add any jam according to how much you want to use.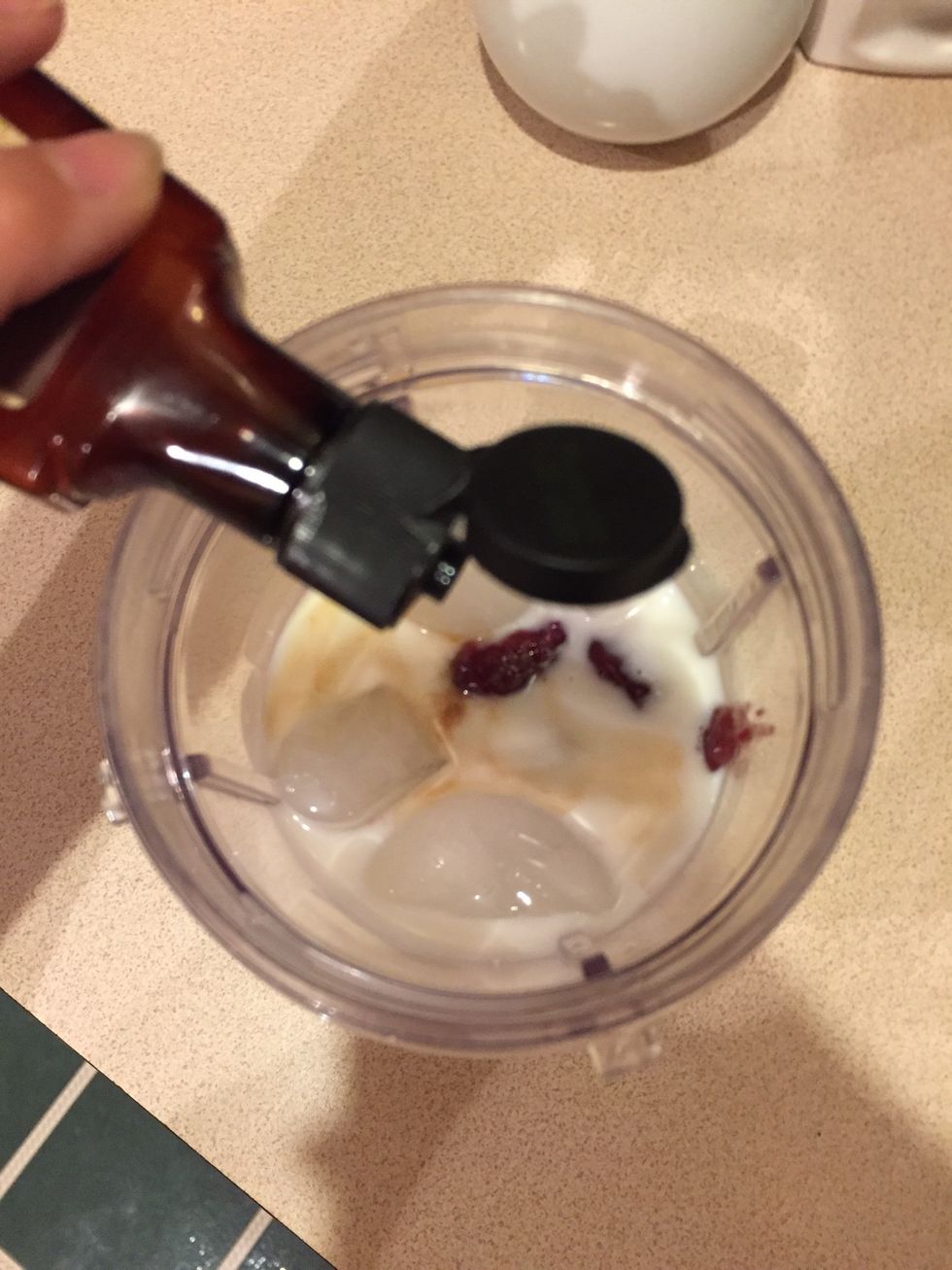 Add a few drops of vanilla for taste.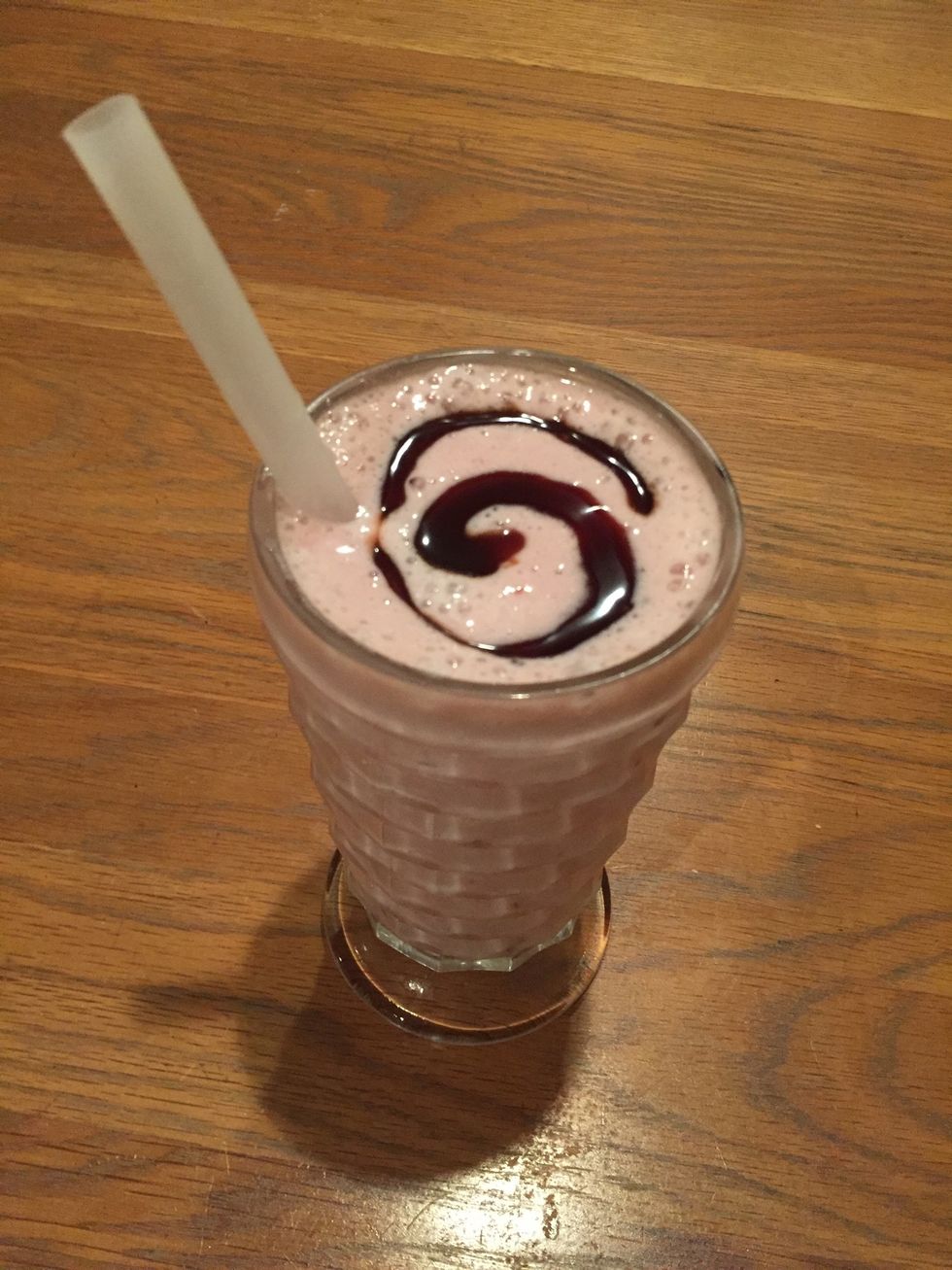 Blend the ingredients together, and top it off with a chocolate syrup swirl.
Milk
Ice cubes
Berry jam
Vanilla extract
Blender