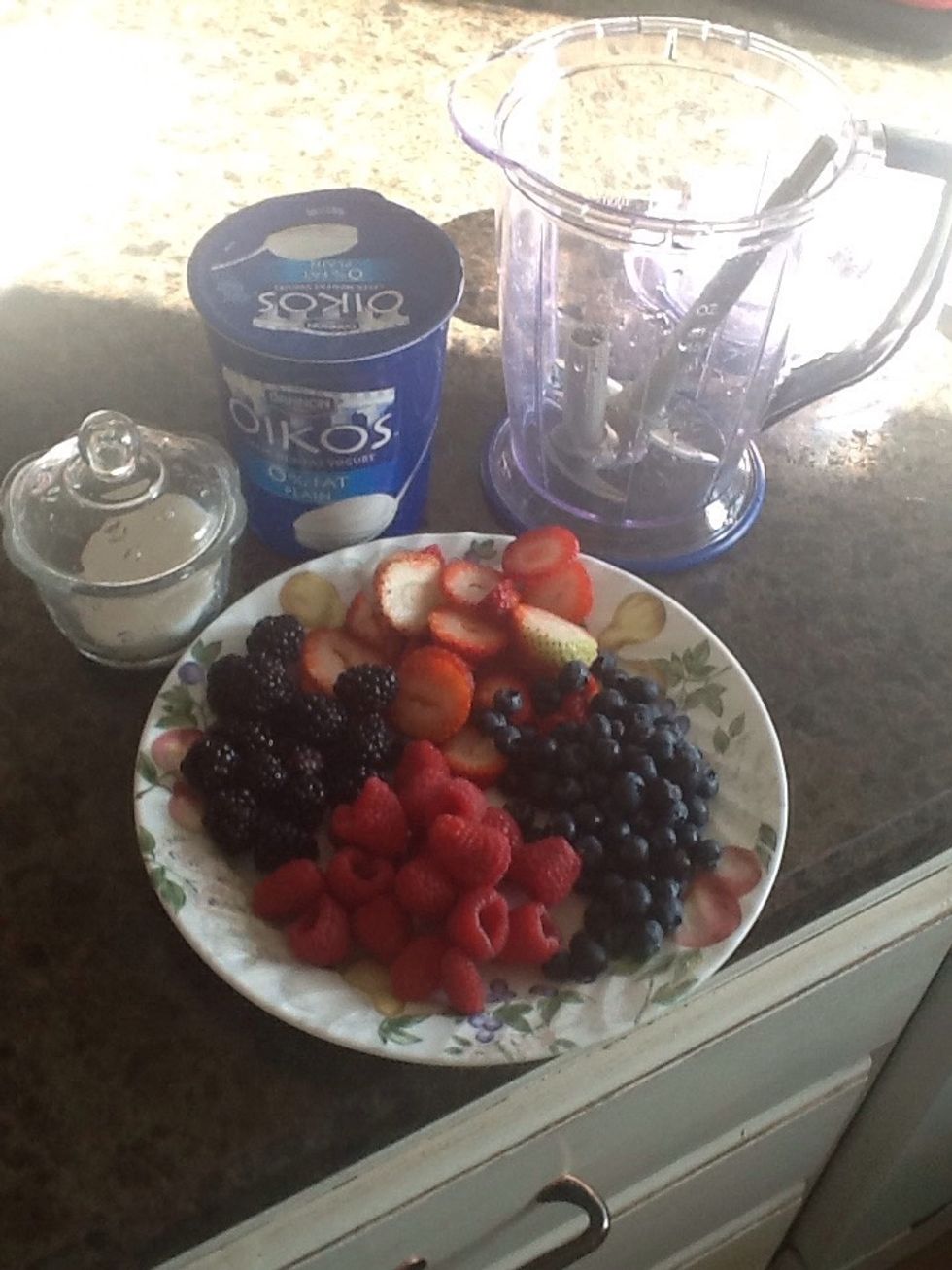 Gather your supplies.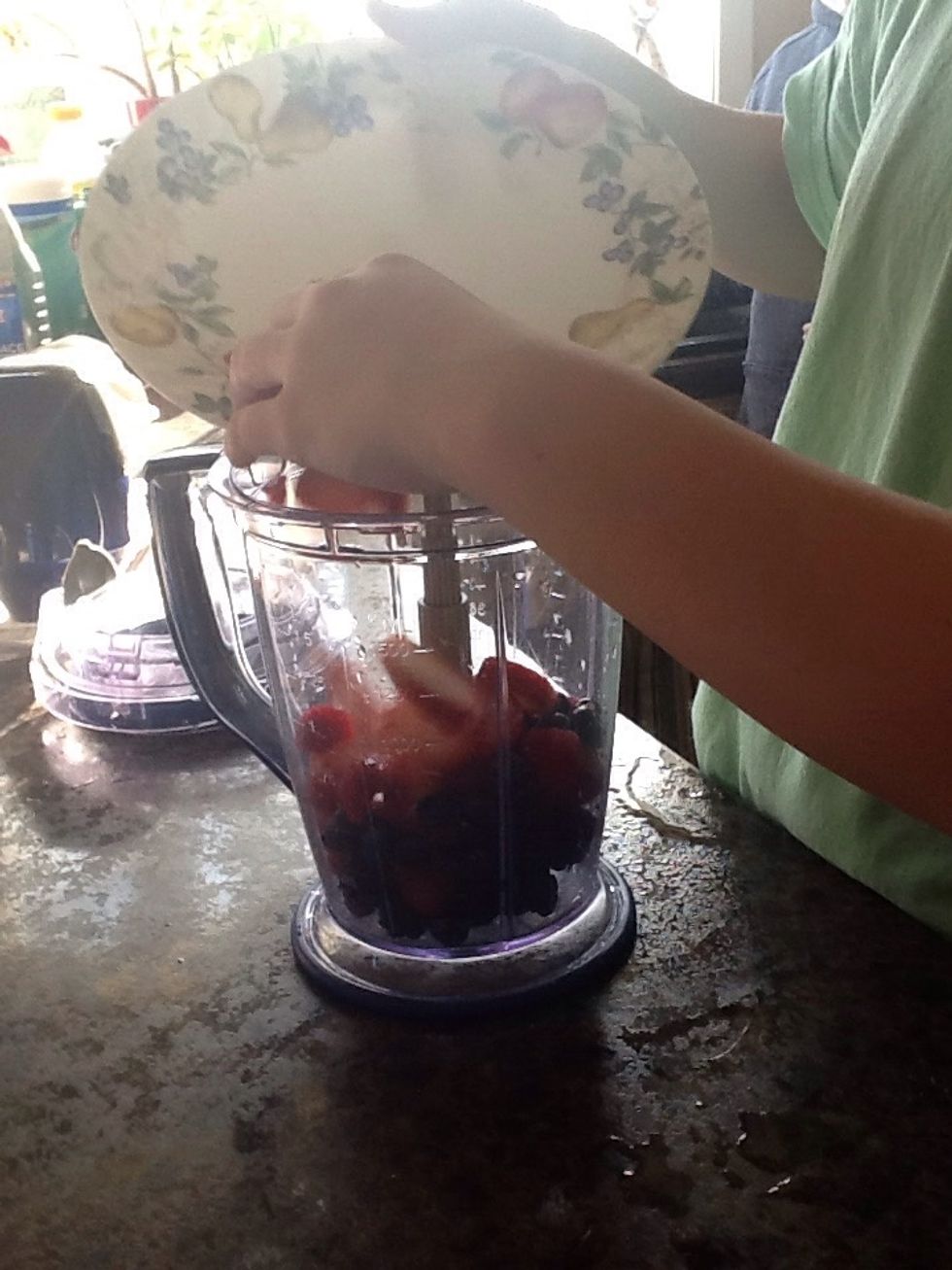 Put washed fruit into the blender.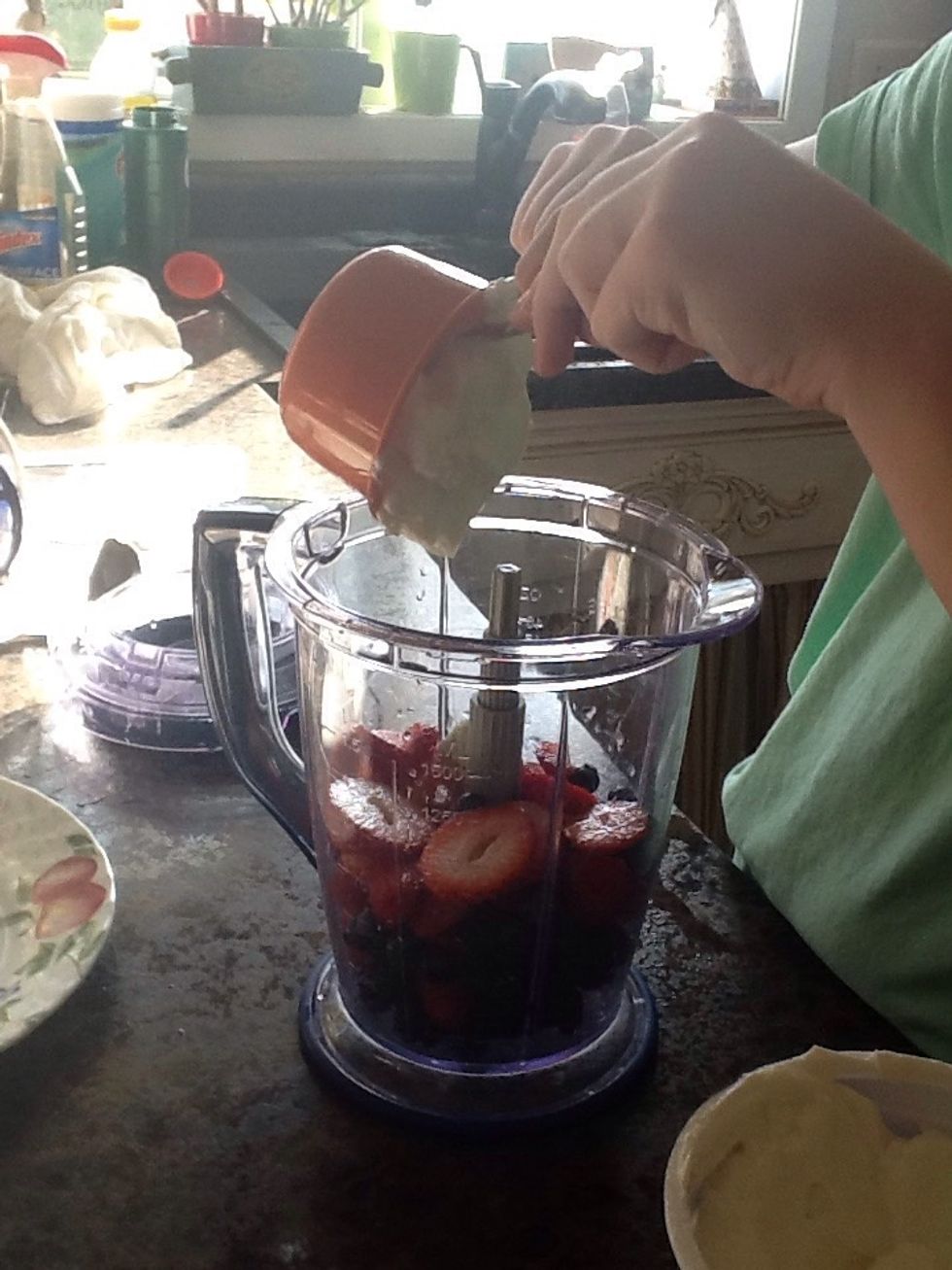 Add plain or vanilla yogurt. I used plain yogurt.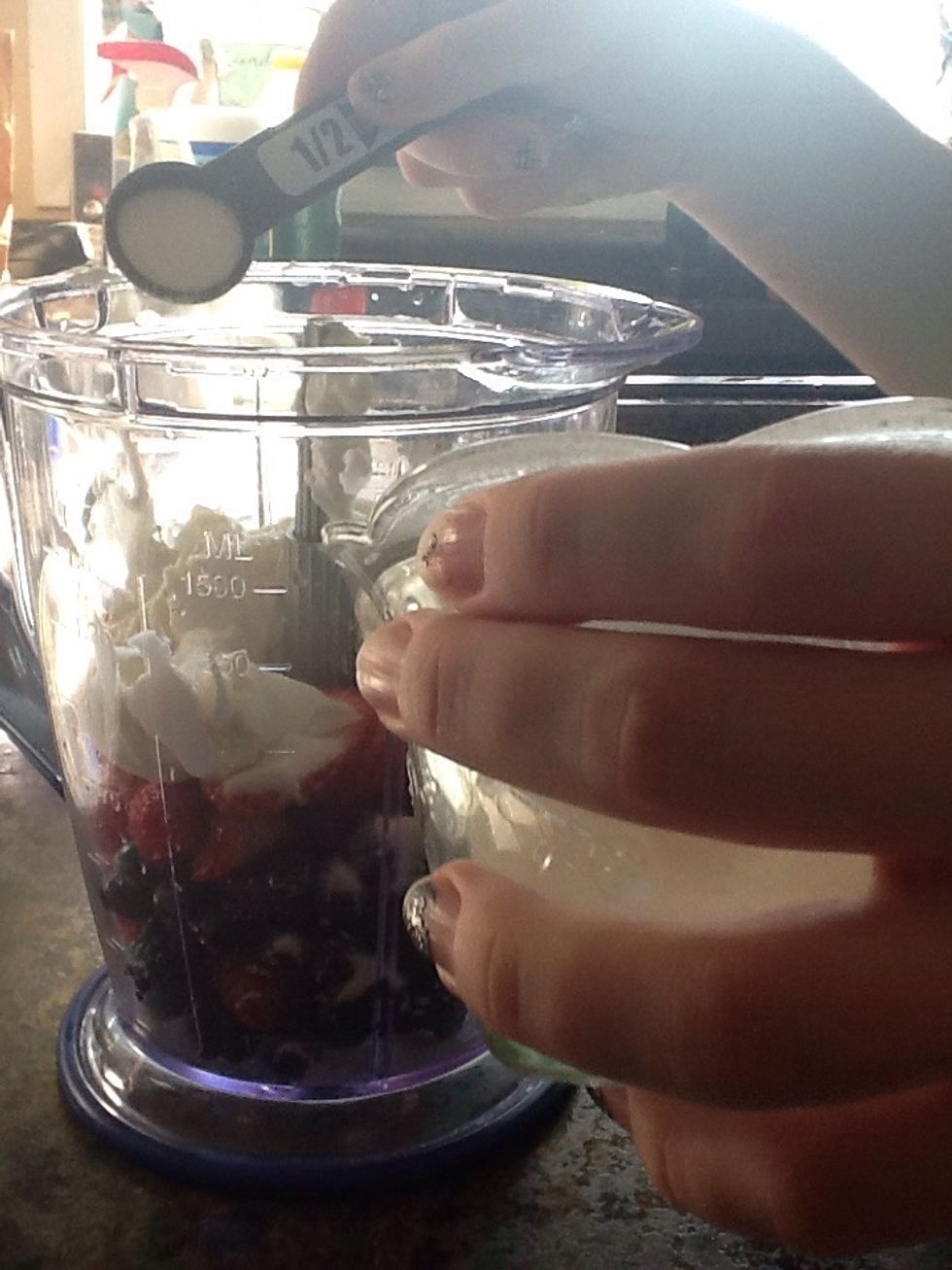 Add your sugar.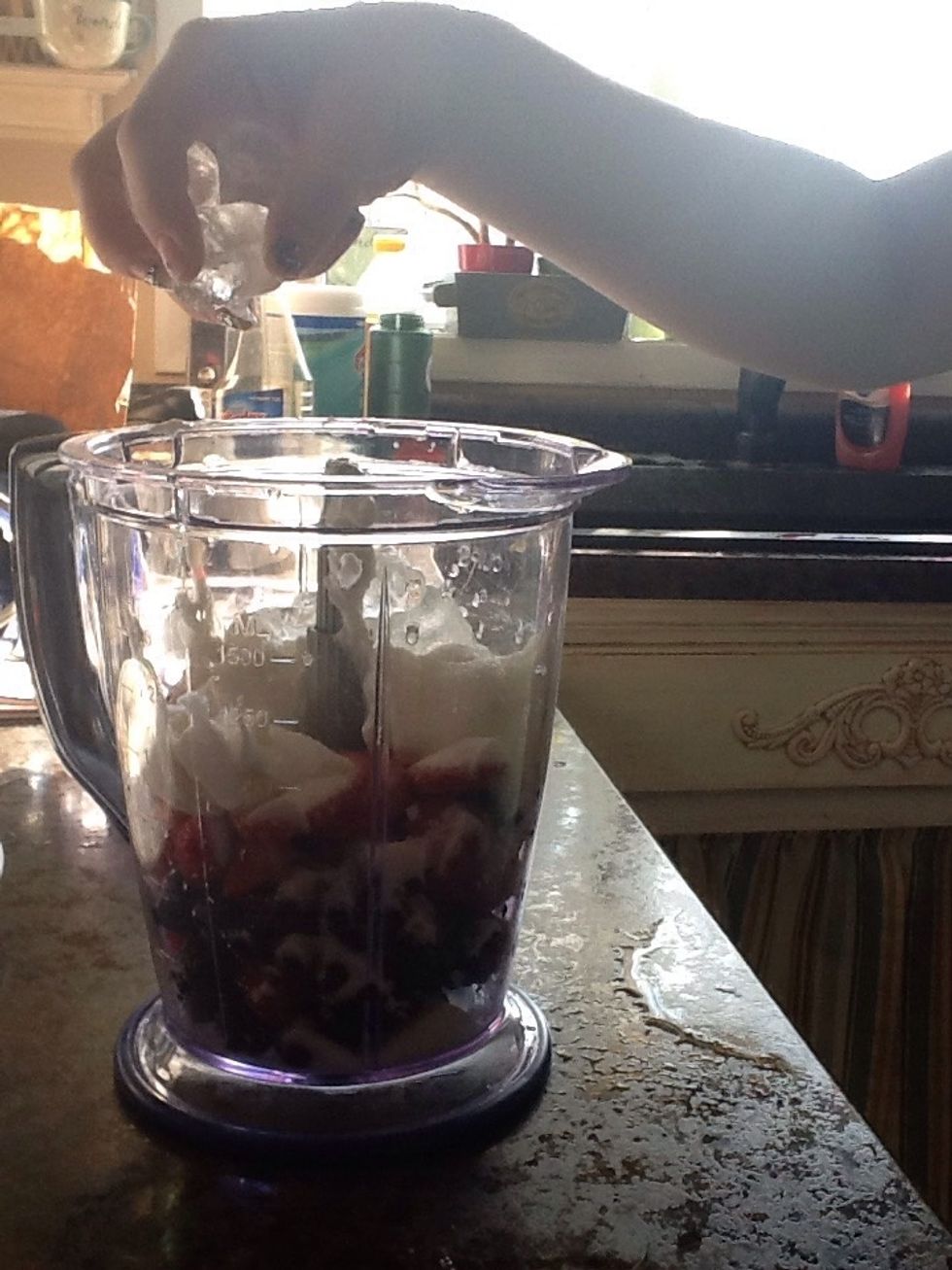 Put a handful of ice in your blender.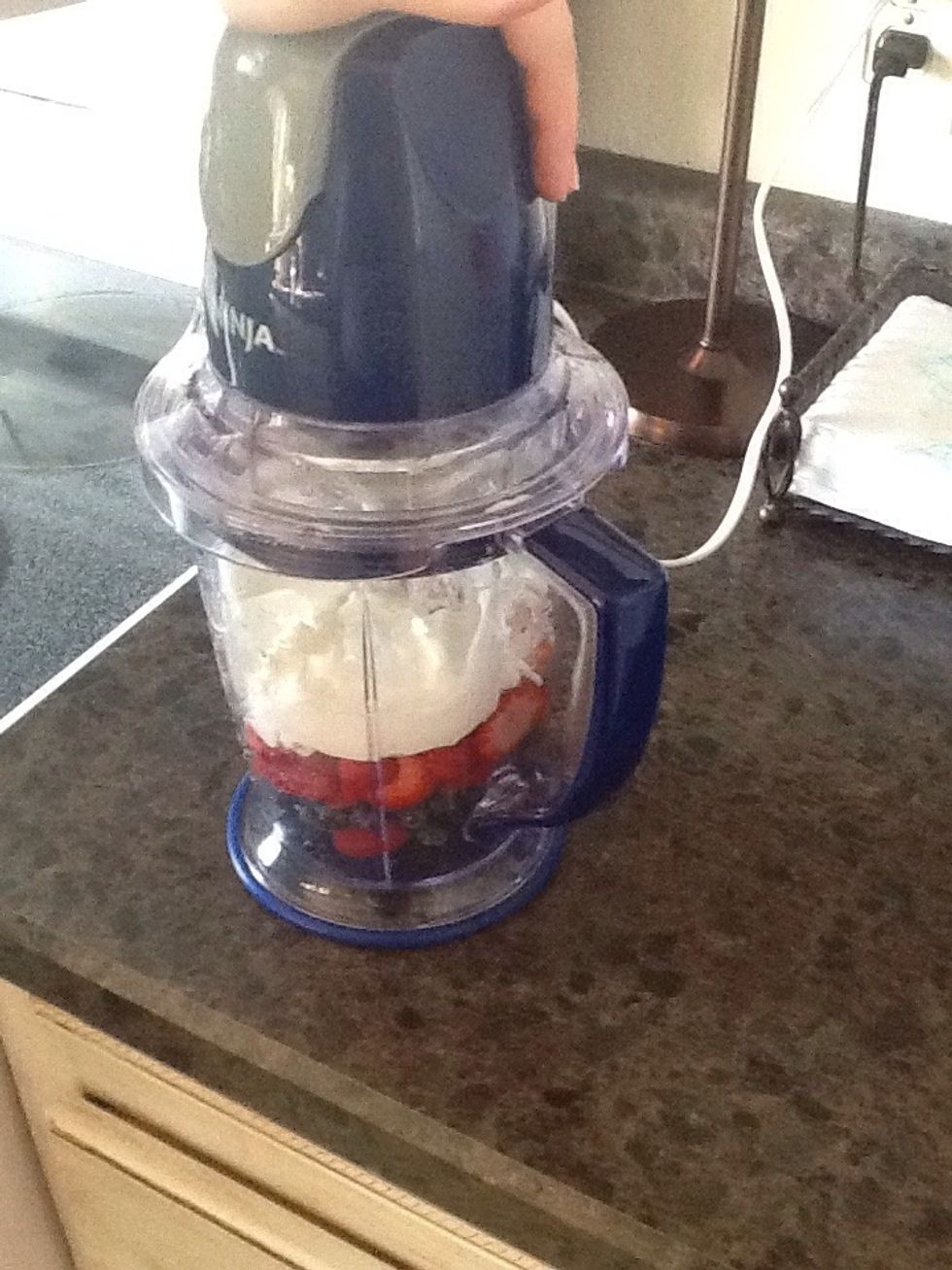 PREPARE TO BLEND!!!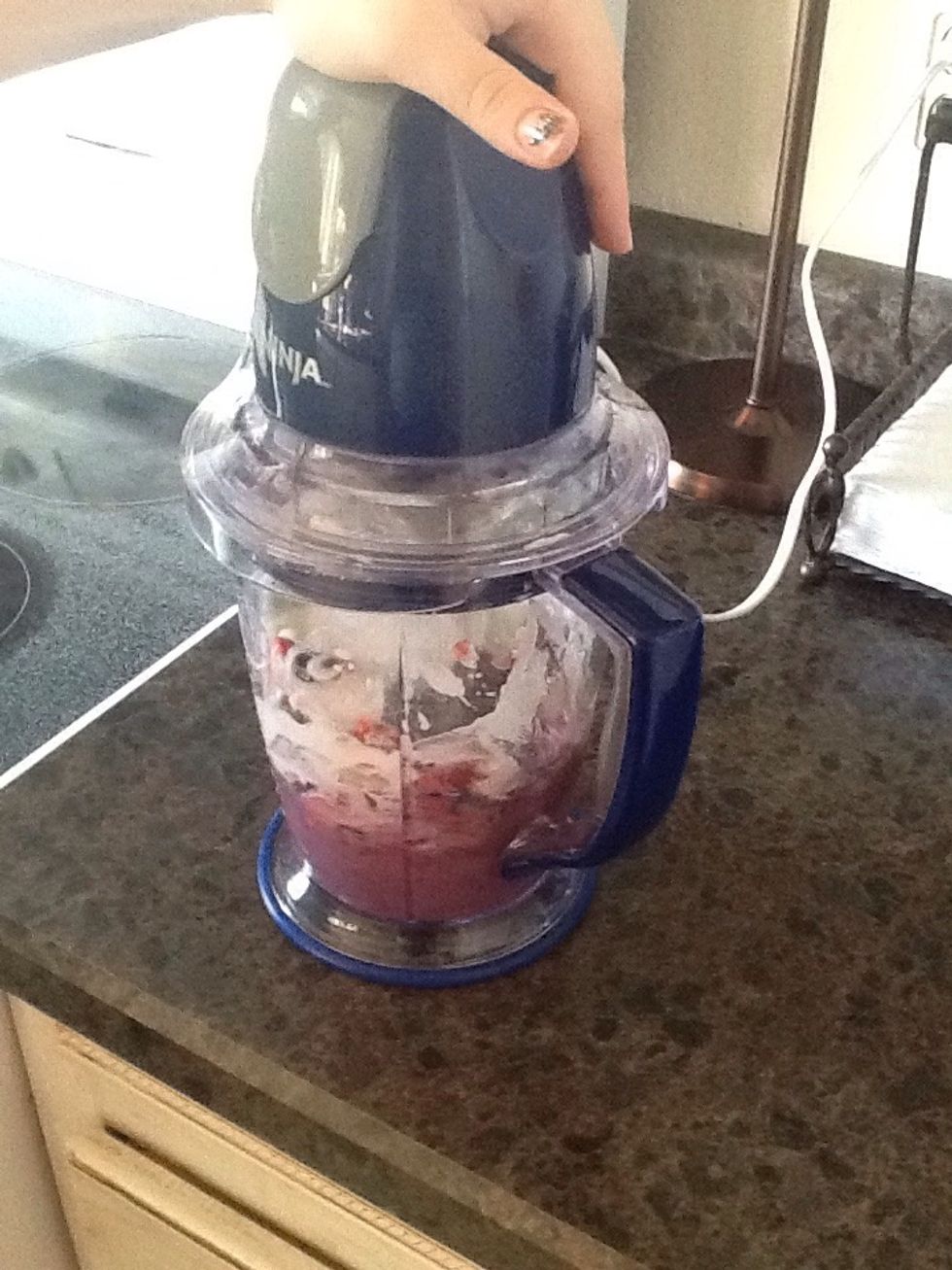 Blending....
Still blending.....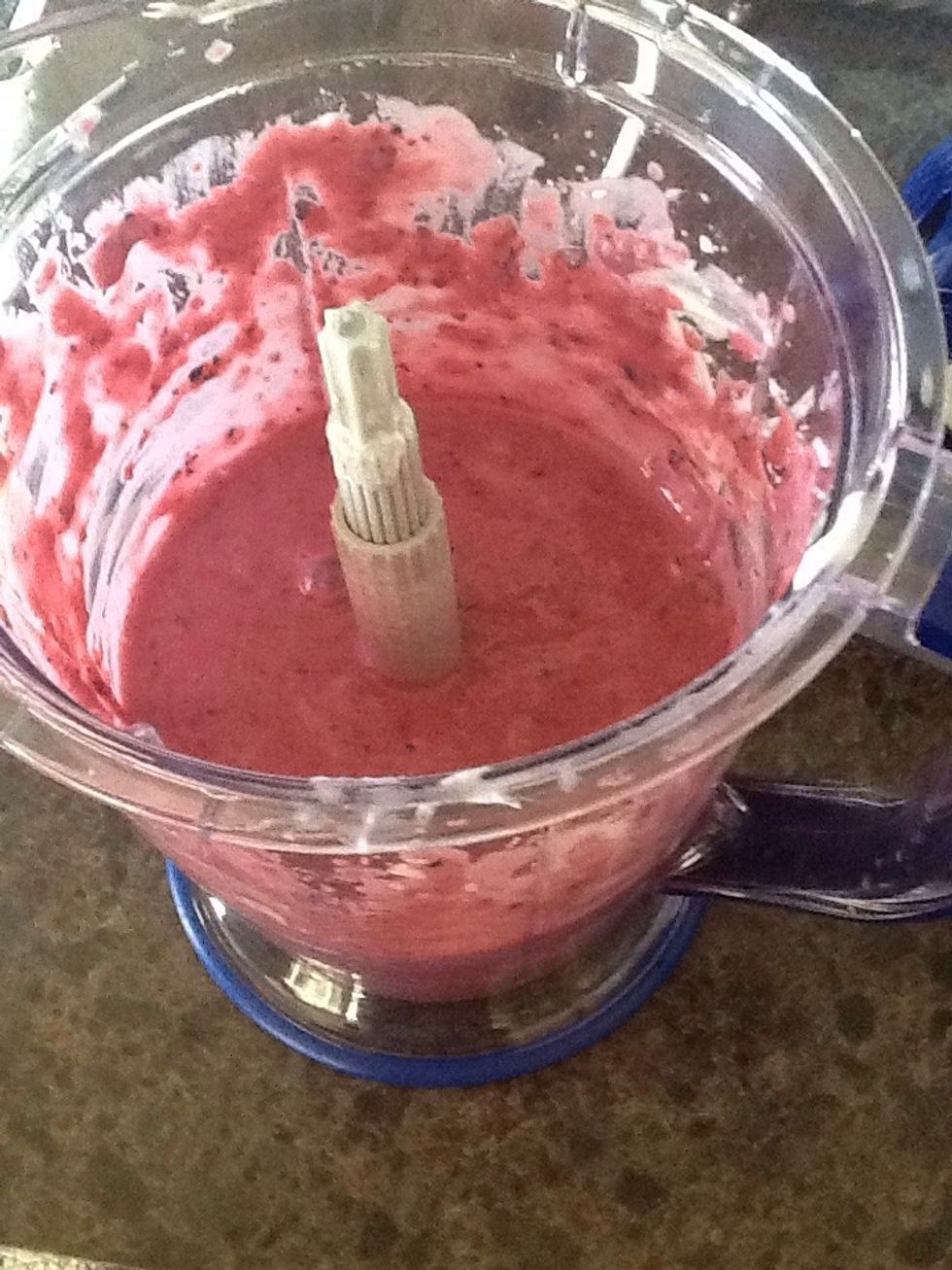 Ahhh done! This is what it should look like when you are done blending.
Enjoy your berry good smoothie!
1.0c Strawberries
3/4c Blueberrys
3/4c Blackberrys
1.0c Rasberrys
Ice
3.0tsp Sugar
1.0Tbsp Honey
1.0c Yogurt