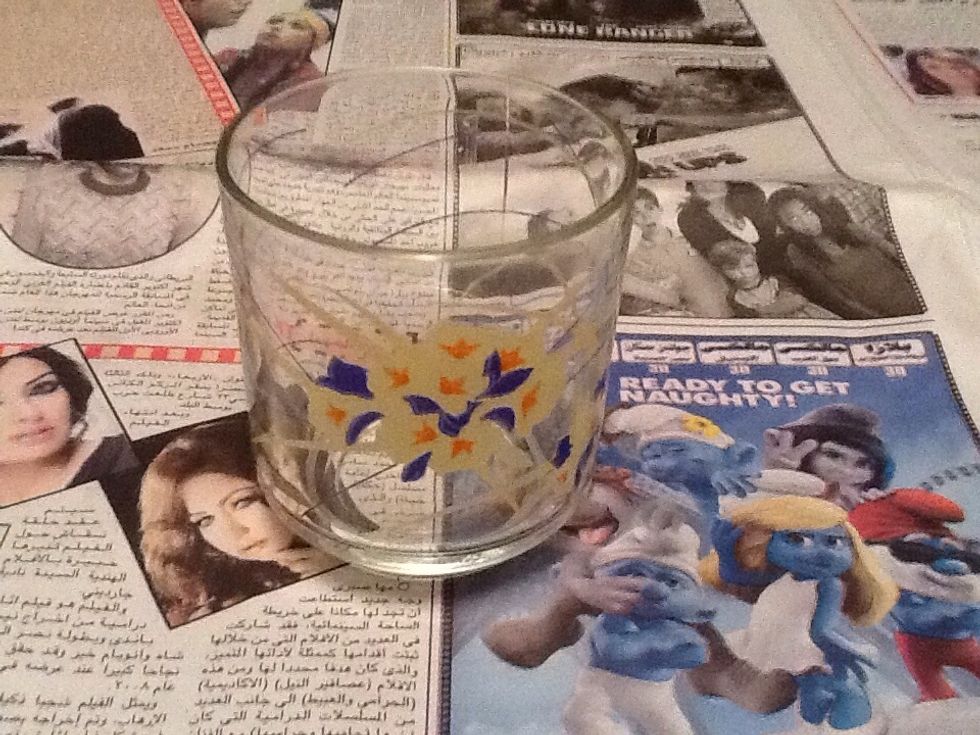 Get any old transparent cup you have.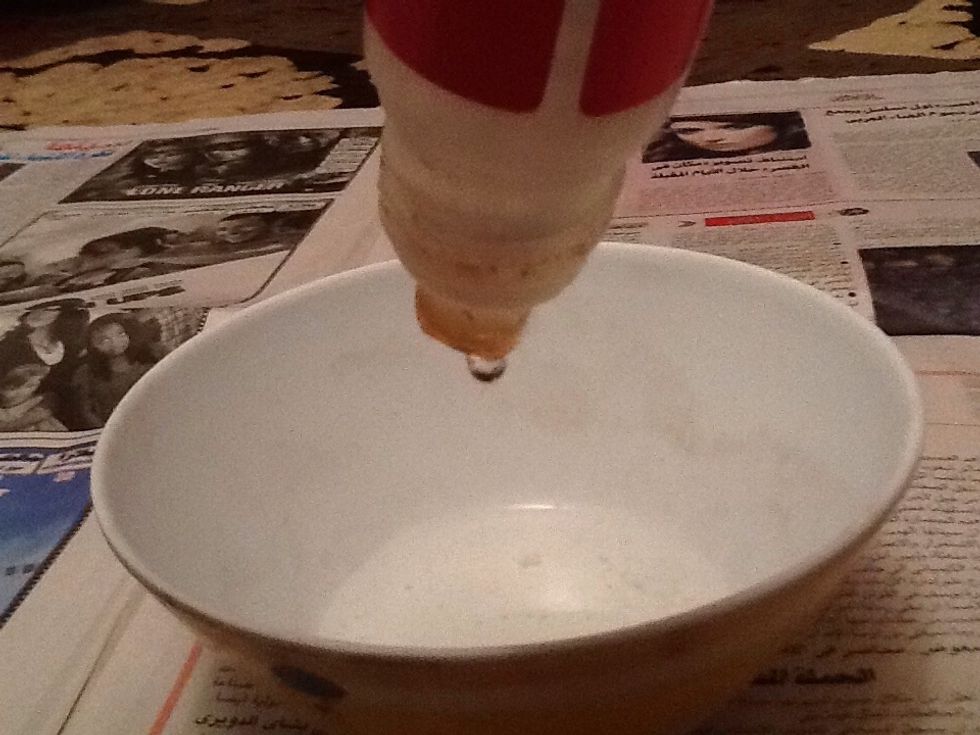 Put some liquid glue in a small bowl.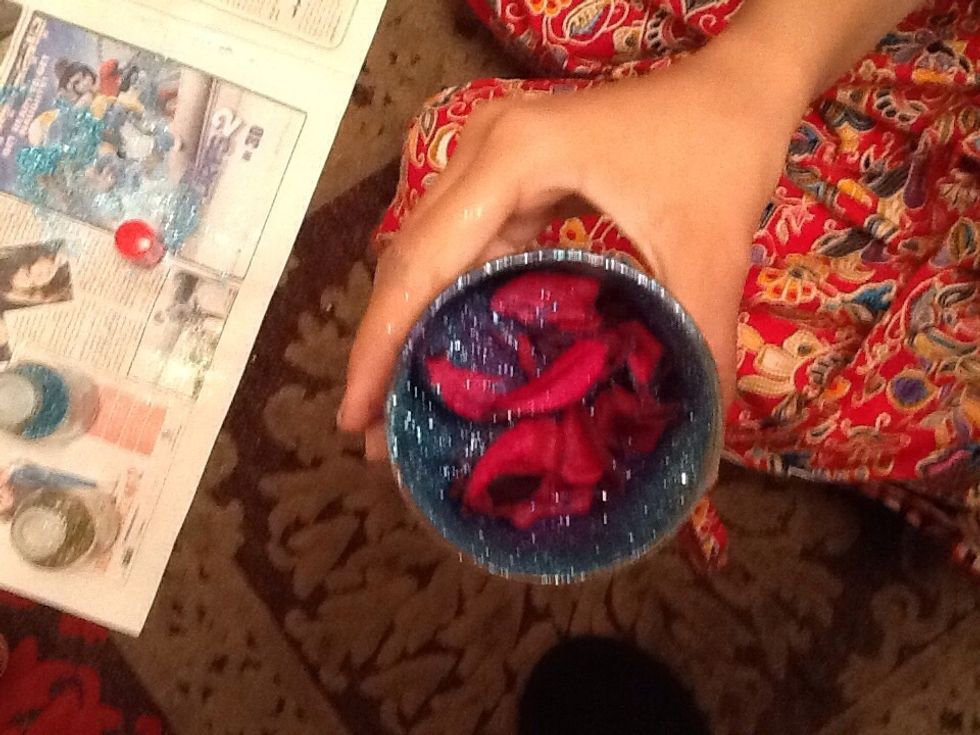 Fill the cup with glitter, beads, stones, or anything of your choice and your cup is ready.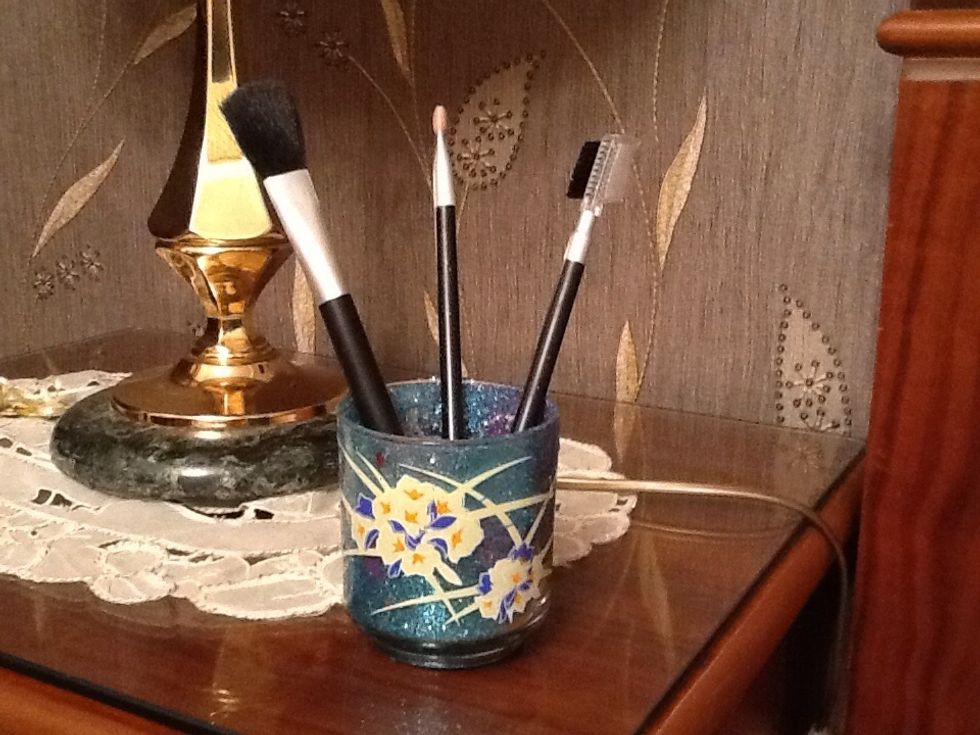 Now you can use your holder to put any makeup tools you want.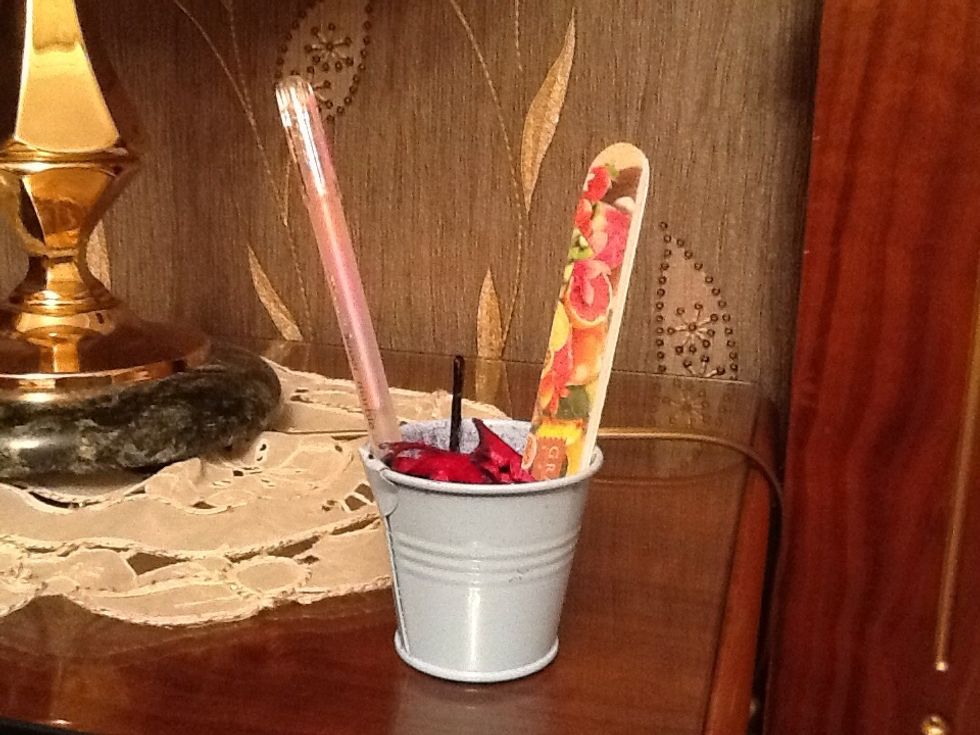 You can also use smaller cups or baskets and put different things in them, from bobby pins to pens.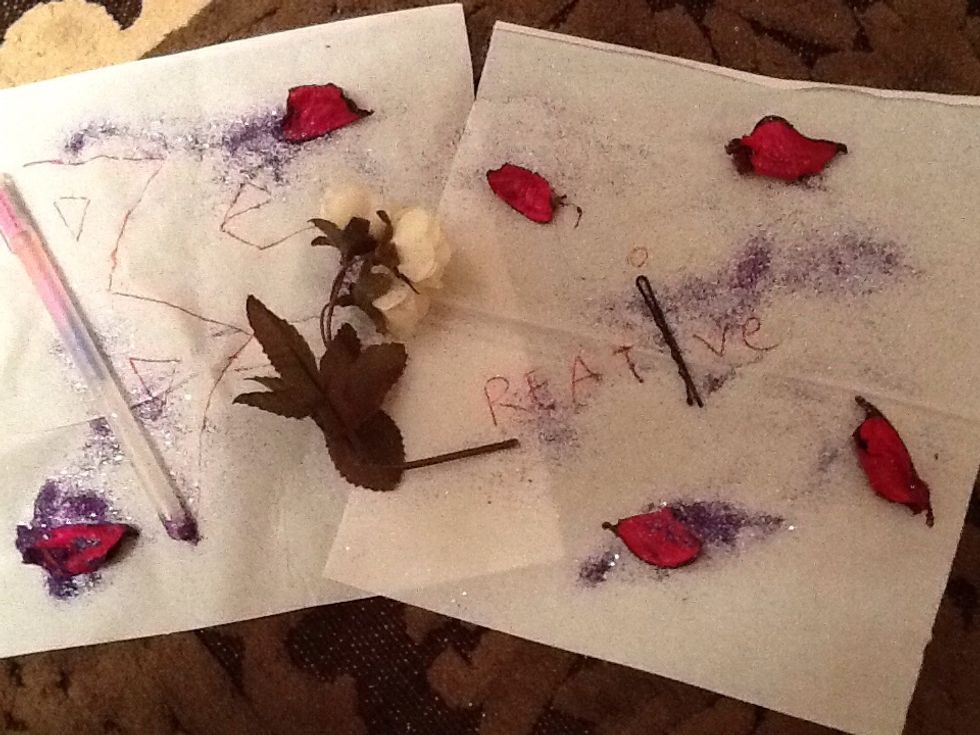 1.0 Old transparent cup.
1.0 Small bowl.
1.0 Liquid glue.
1.0 Sponge.
Glitter.