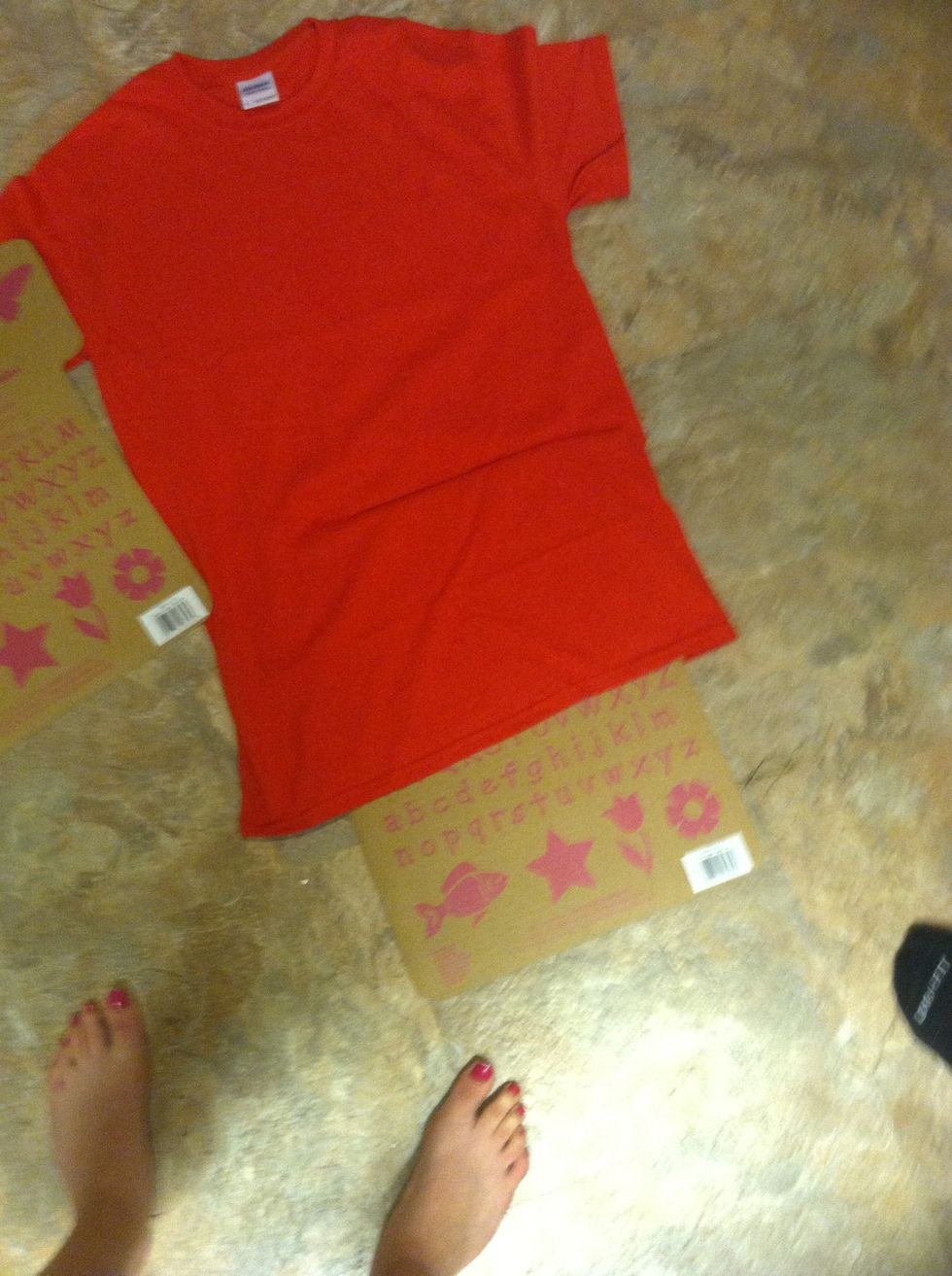 Put a piece of cardboard in your shirt.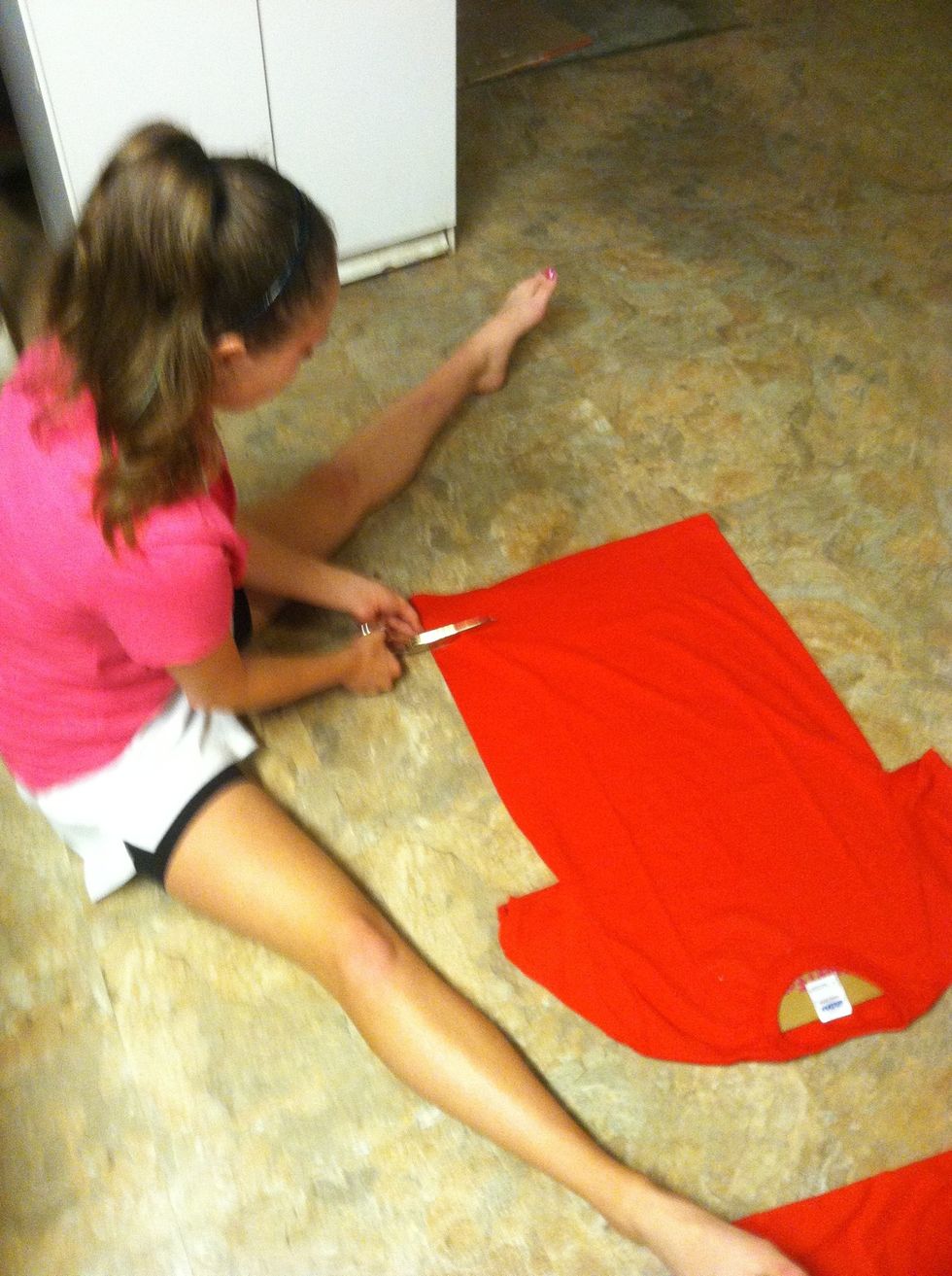 Cut if needed to make the shirt a little longer than a normal one.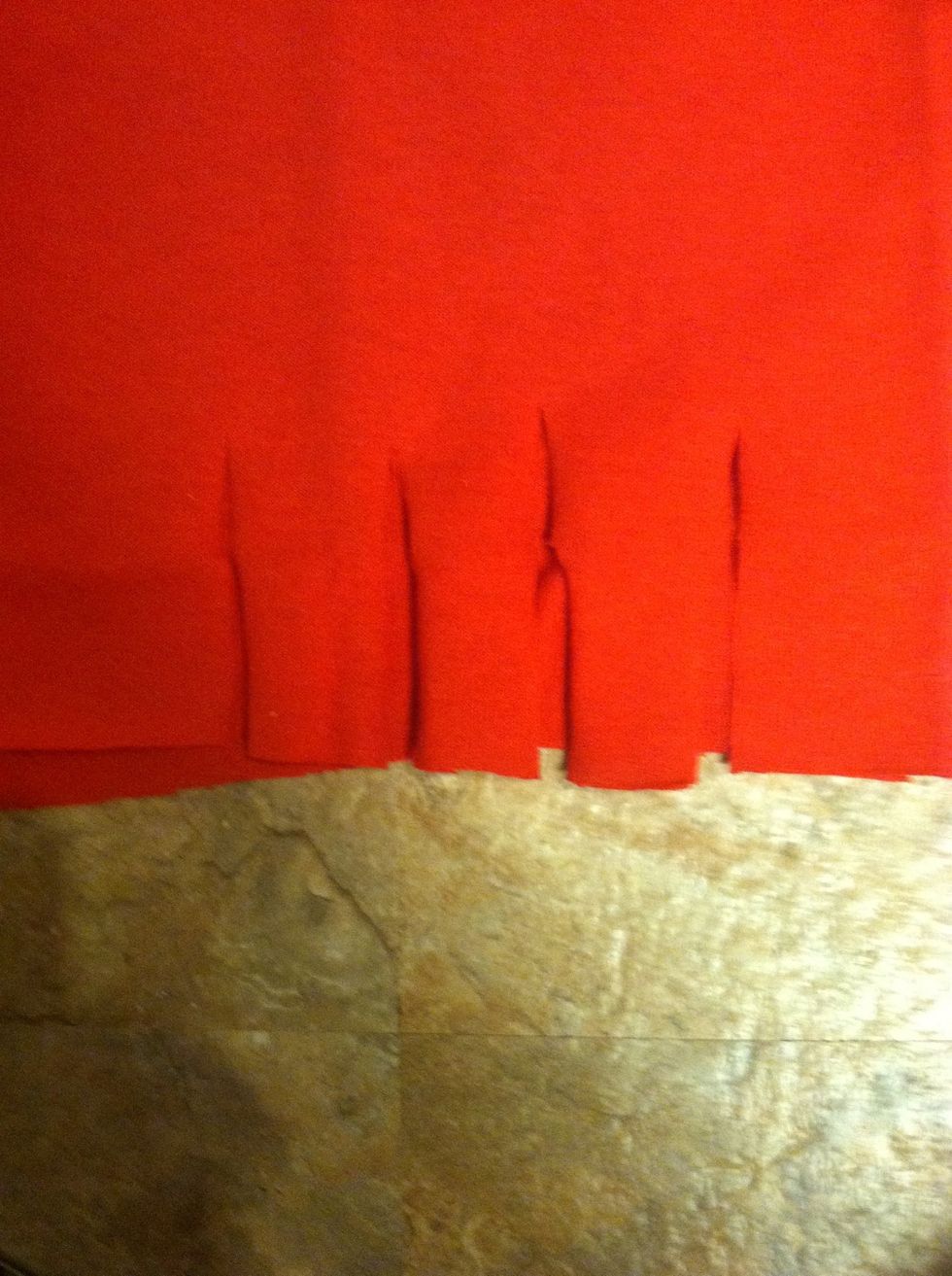 Cut strips like these along the front and back. You may want to make them a little longer if you would like to tie them at the top too.
Open the beads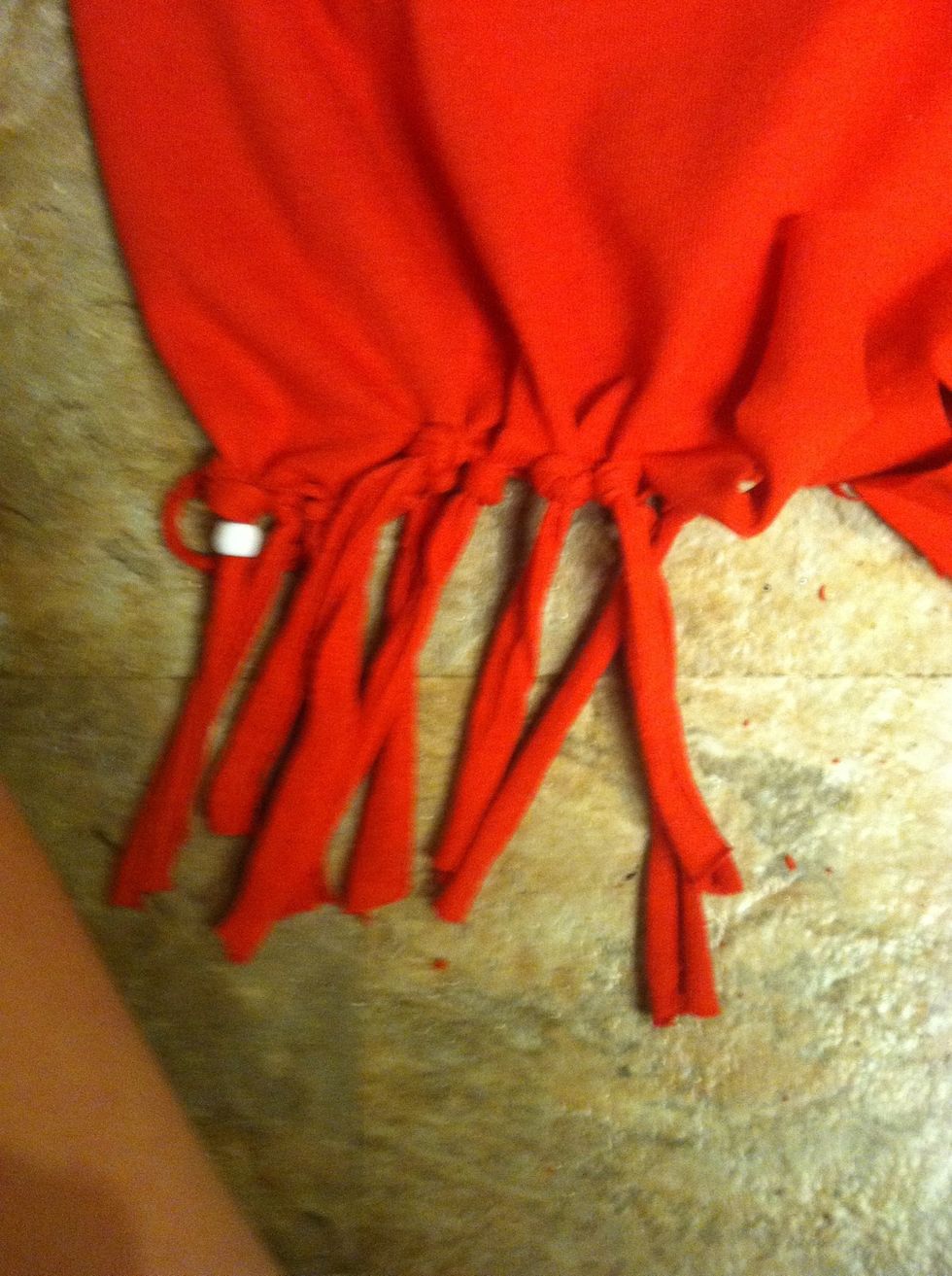 Knot the top of all of the strands.
String the beads on and knot the bottom. You may need your straight pin to pull the fabric through.
Then decorate with glitter glue or puffy paint. Make sure to let it dry completely.
Now it's ready to wear!
Puffy paint
T-shirts
Fabric scissors
Beads
Cardboard
Glitter glue
Straight pin