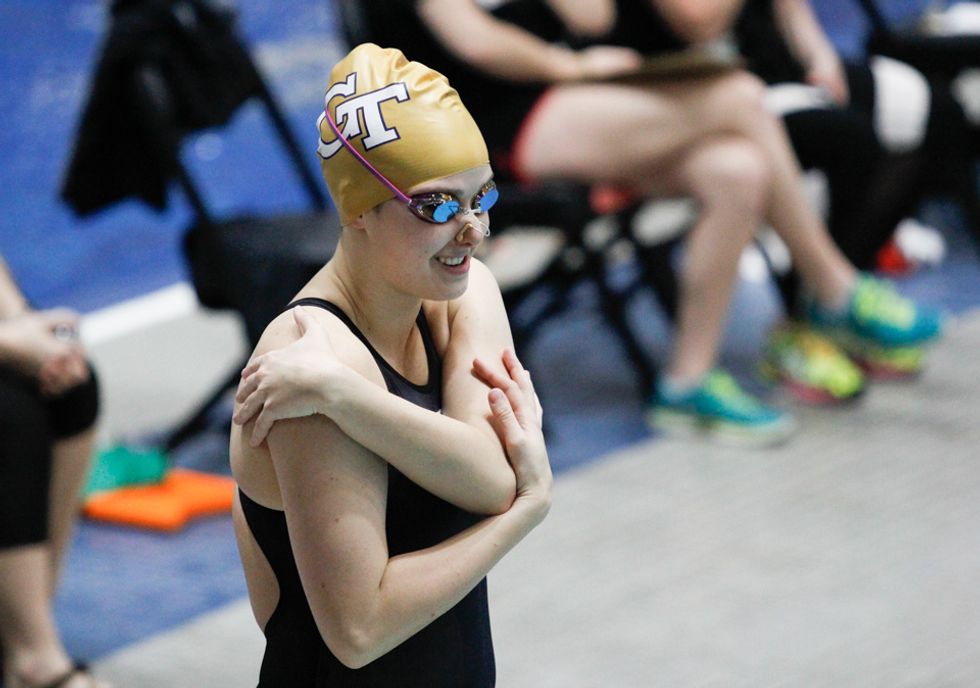 Before you swim, it is good to stretch so that you don't cramp up. Try placing your hand behind your head with your elbow straight up. Then pull your elbow gently with your other hand.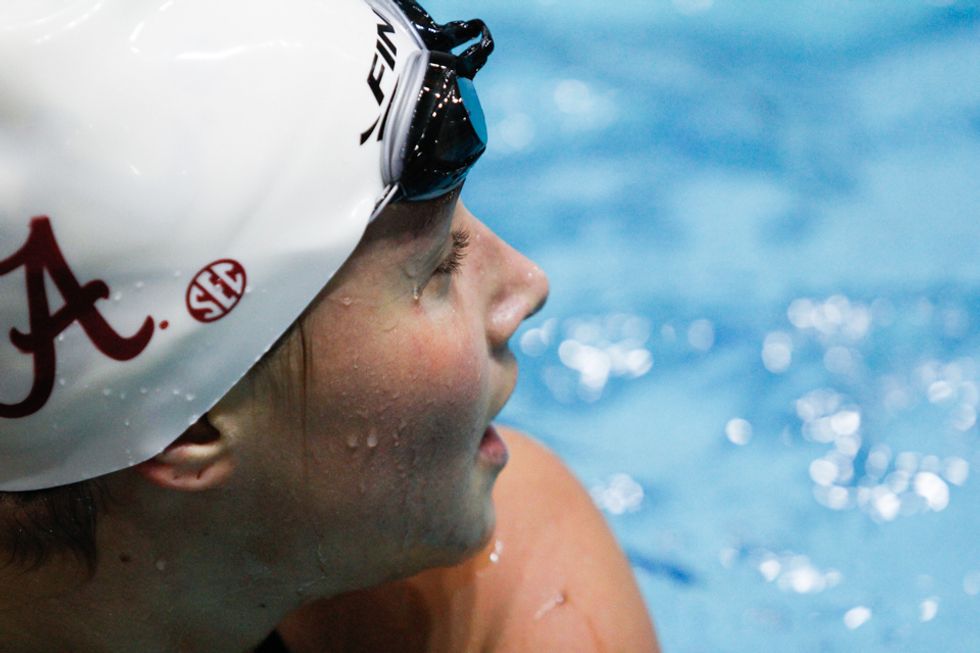 Next you need to decide how long you want to swim for. Remember that your workout will include rest time so a 30 minute workout ends up being around 20 minutes.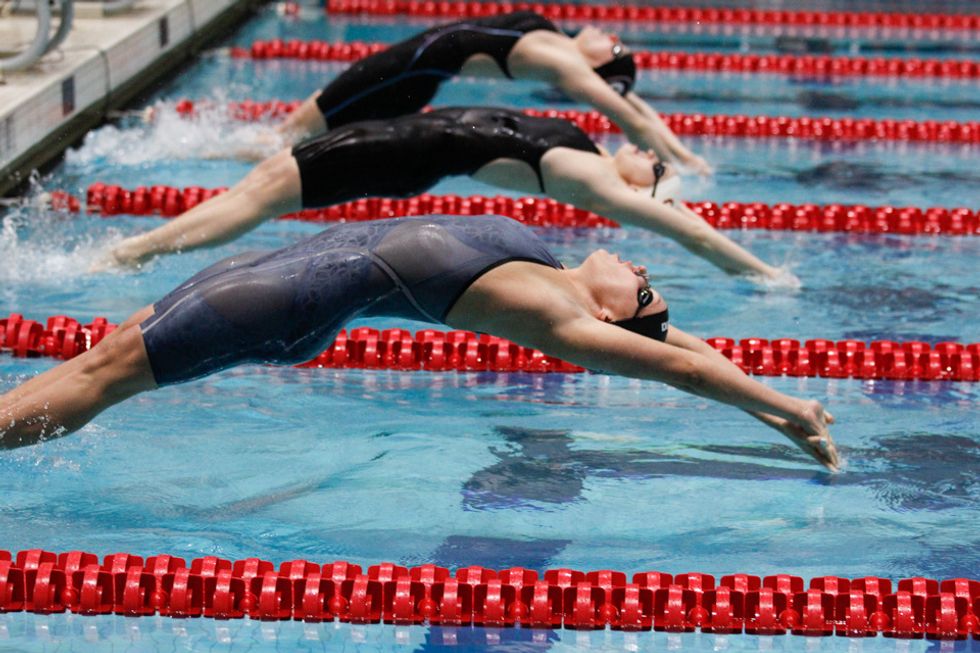 If this is your first time swimming in a while, take it slow at first. Try starting off with 8 x 25 freestyle with 20 second rest in between.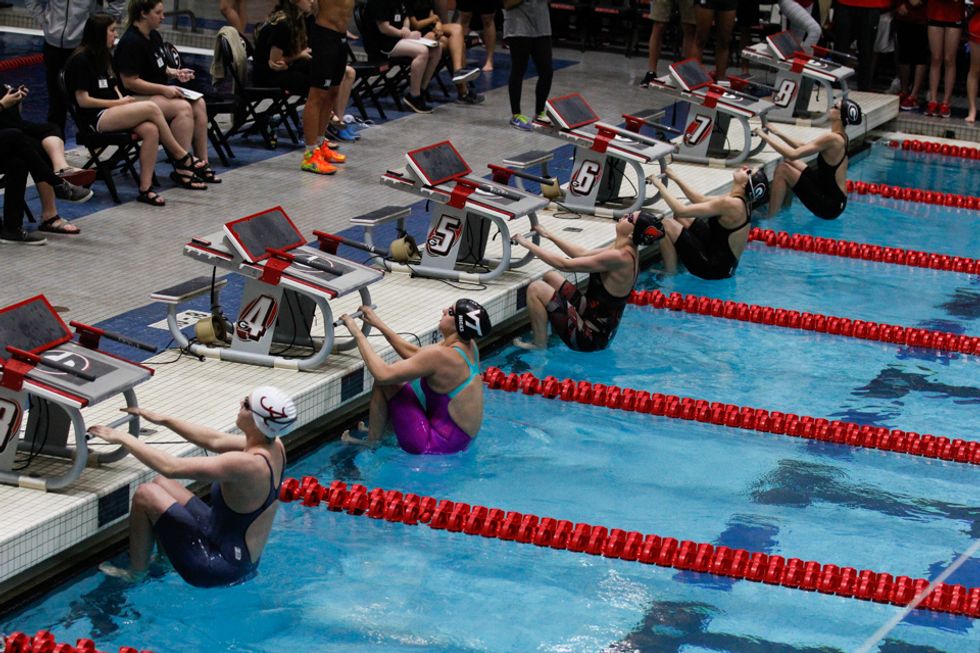 If you are a more experienced swimmer, try 4 x 50 freestyle with 15 breaths rest, 8 x 25 IM with 15 breaths rest, and 1 x 100 freestyle.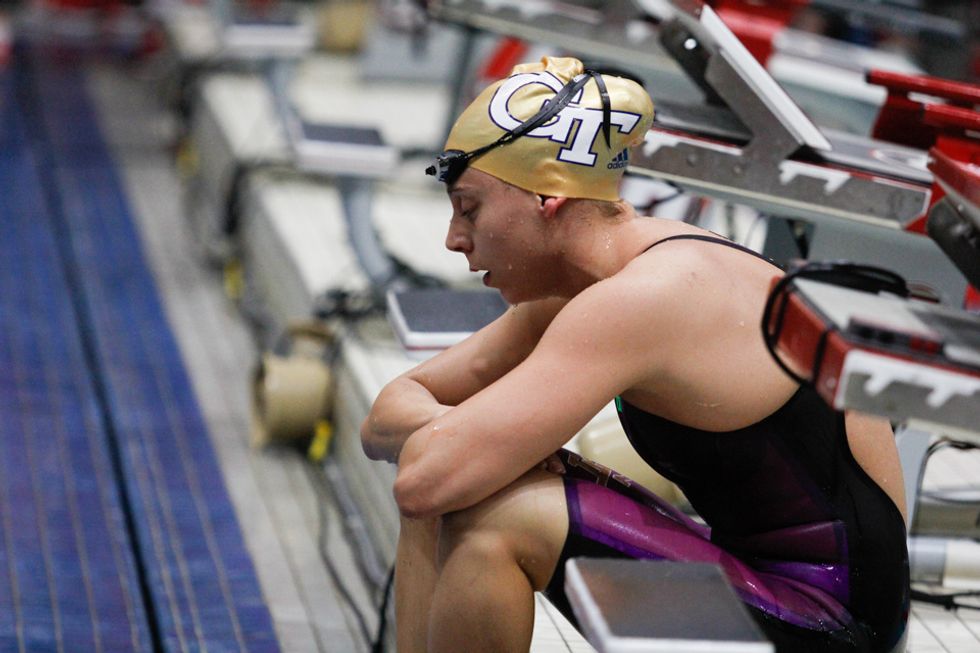 Remember to listen to your body and drink plenty of water. Feel free to repeat the set if you feel like you can do more.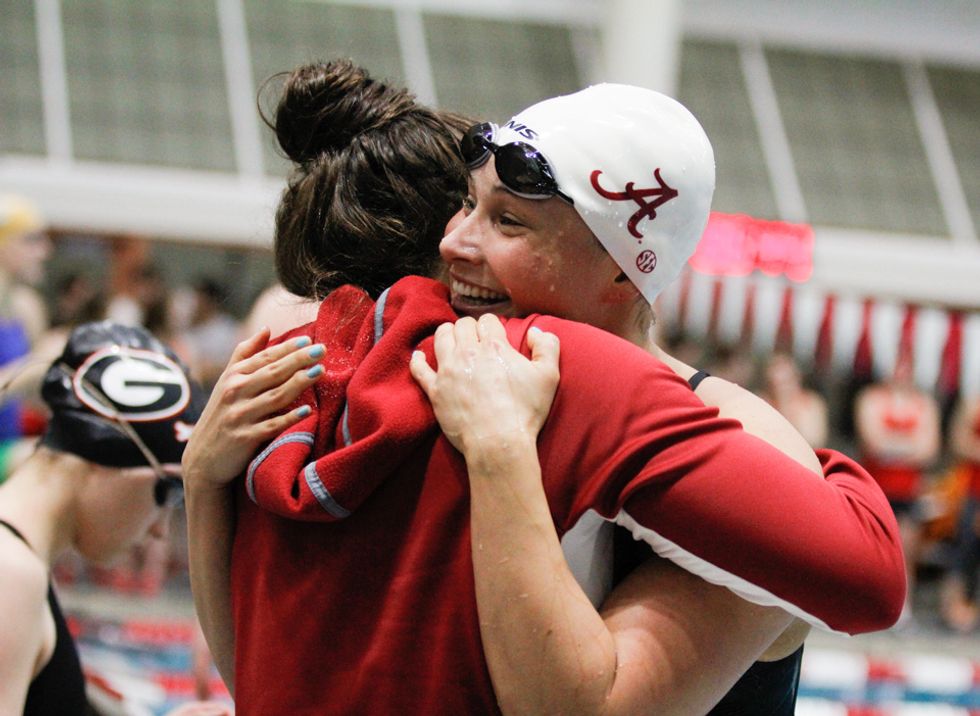 If you enjoyed your swim and want to continue, make an exercise plan of how many times a week you want to go. It is recommended to get at least 150 min of moderate exercise per week.
1.0 Goggles
1.0 Swimsuit
1.0 Swim Cap (optional)
1.0 Kick Board