Make a Beefy Lunchbox Sandwich for Back to School
11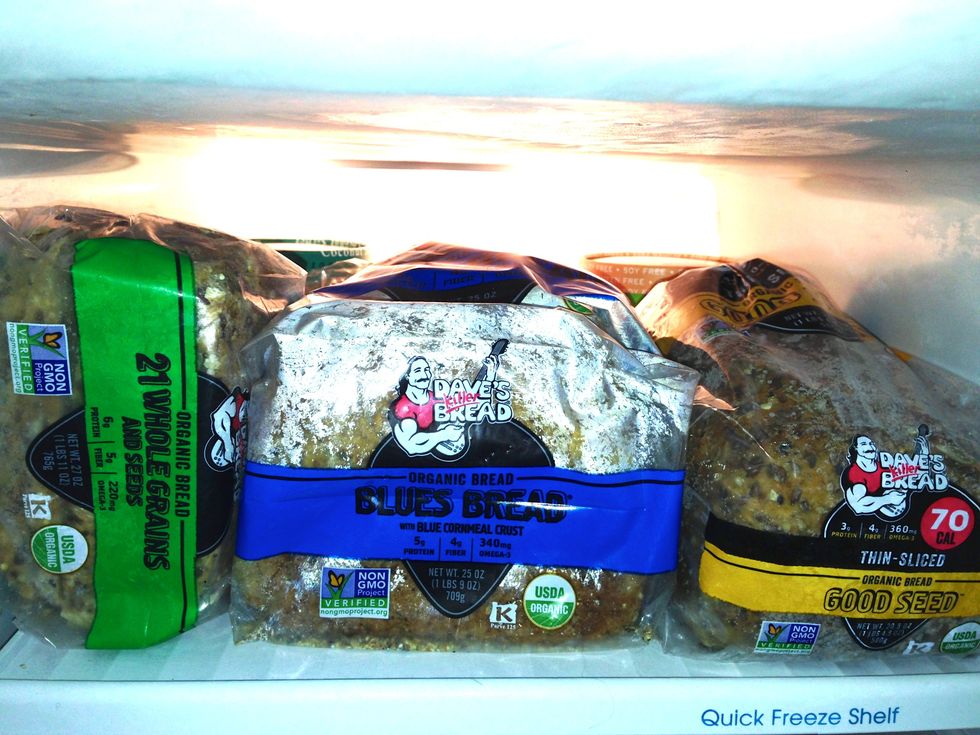 Your bread must be frozen at it's freshest. This is the most important step to ensure the school sandwich will be at it's best, hours later.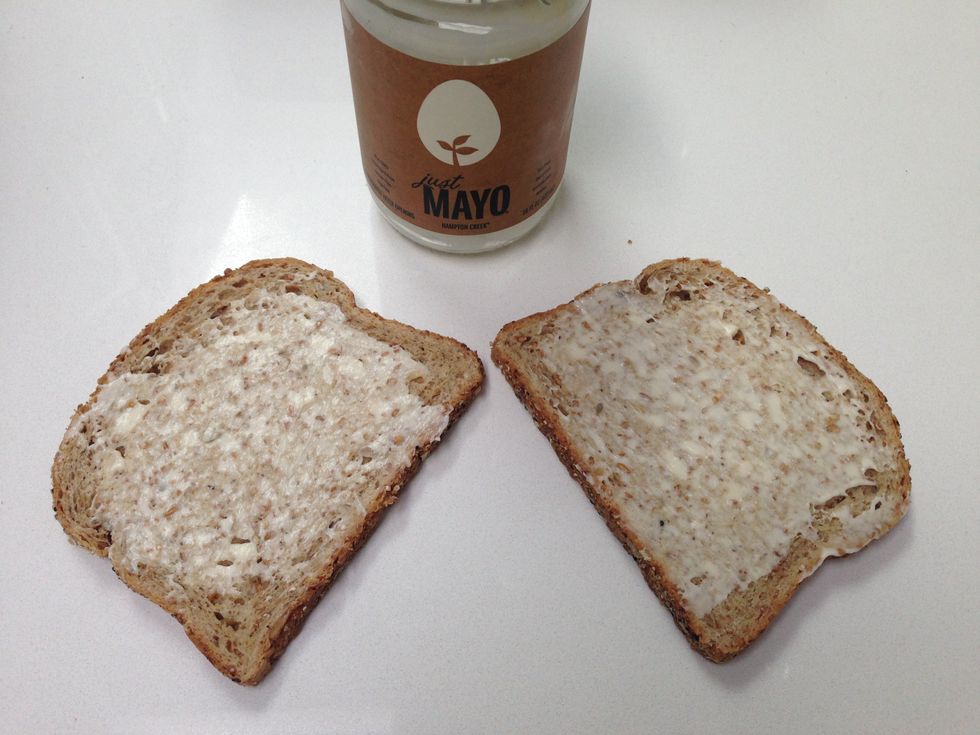 Add a very thin layer to your frozen bread, it won't absorb much and will be the perfect amount by the time it thaws out.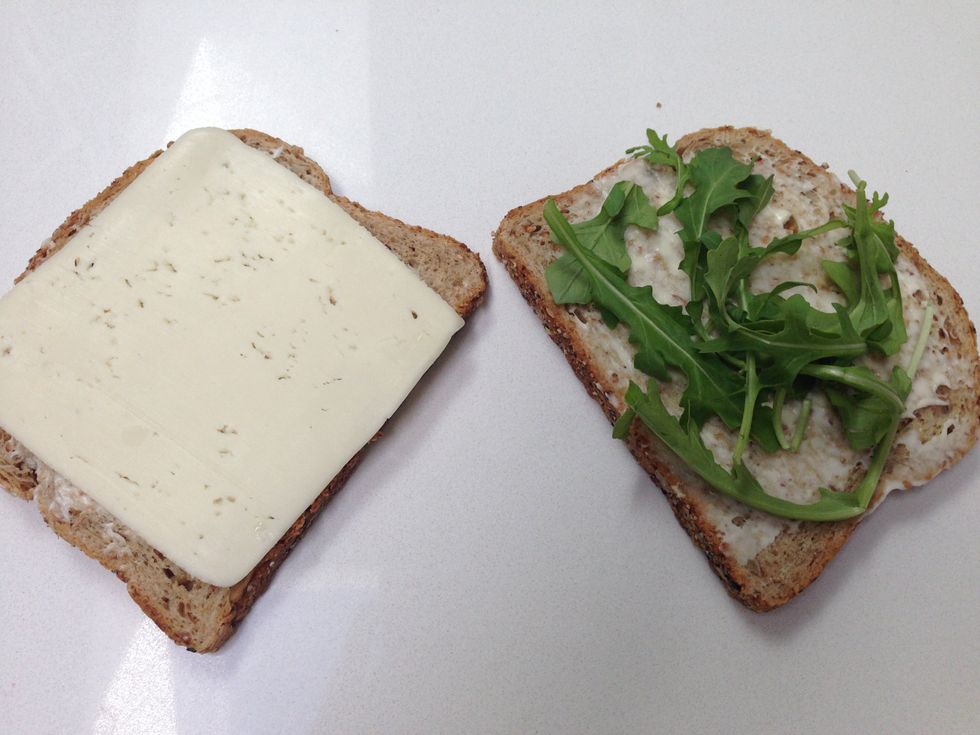 Add a slice of Havarti (or cheese of your choice) to one side, and arugula on the other.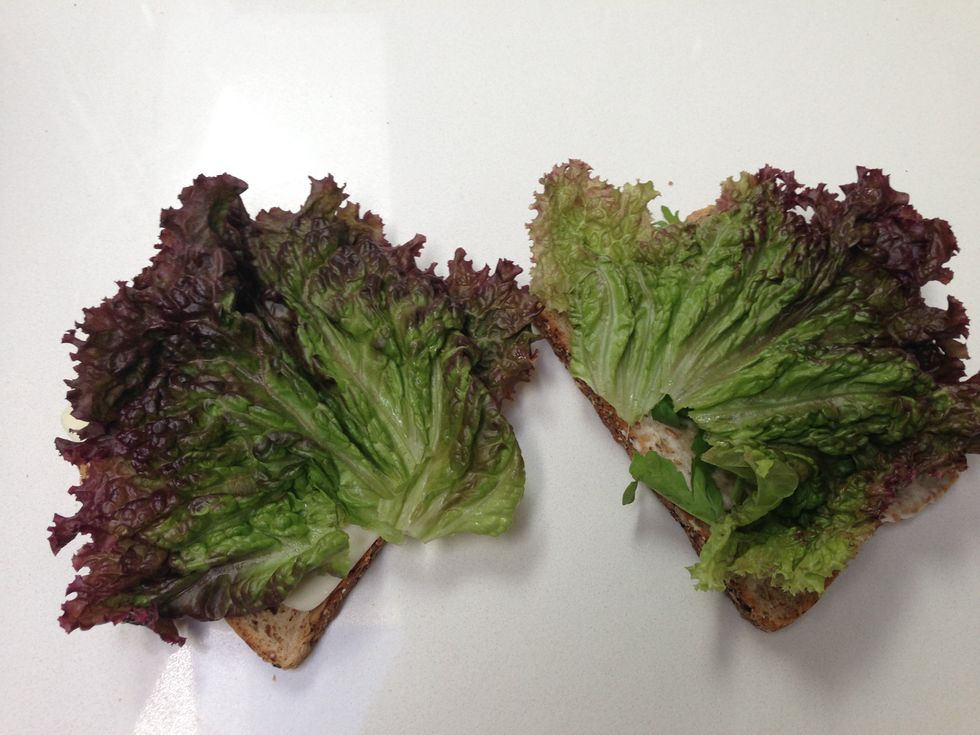 Add dry lettuce to both sides, this serves as your barrier to keeping the bread from getting soggy. I reverse the lettuce directions so each side gets a leafy edge and a crunchy edge.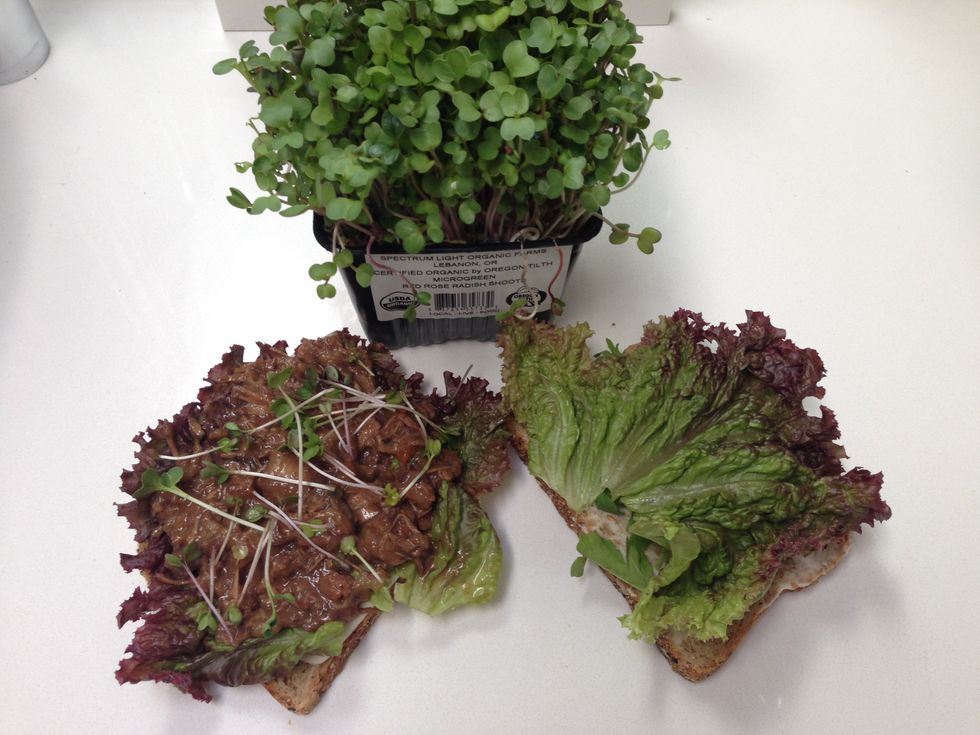 Add Julia Childs Beef Bourguignon leftovers to one side and top with radish sprouts. Use a fork to separate meat from sauce. http://www.epicurious.com/recipes/food/views/Boeuf-Bourguignon-102144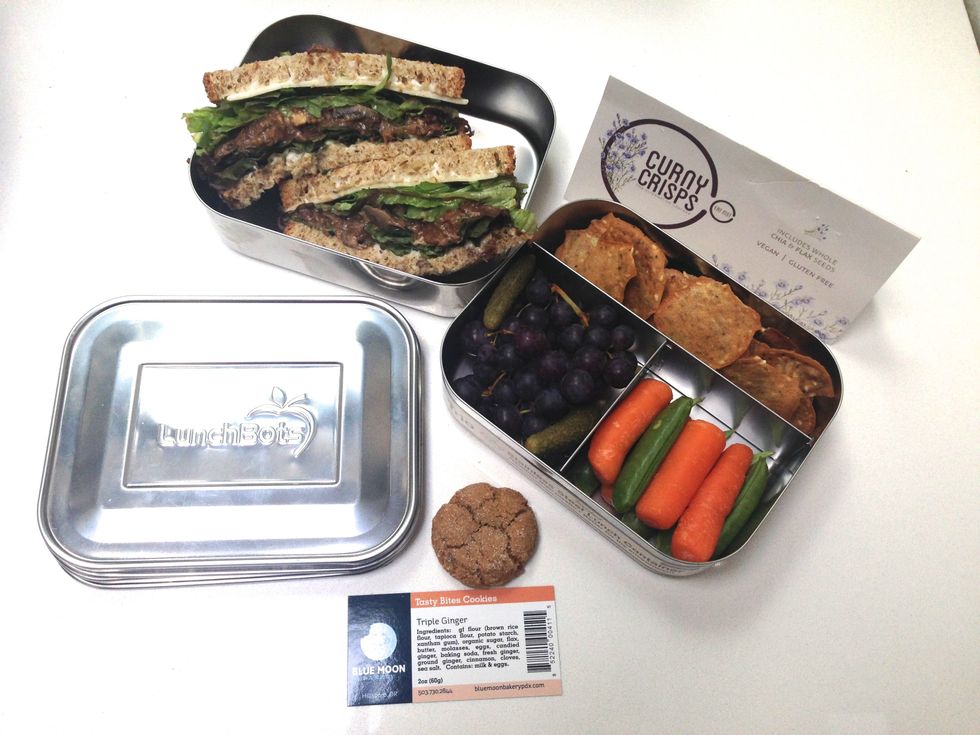 I send my coveted sandwiches off to school in Lunchbots to protect them from the backpack. I paired this lunch with sweet grapes, sour mini pickles, crisps, carrots and sugar snap peas & a cookie!
2.0 Slices of Bread
1.0 Slice of Havarti Cheese
5.0 Sprigs of Arugula
2.0 Pieces of Red Leaf Lettuce
1/2c Beef Bourguignon
1.0pch Radish Sprouts