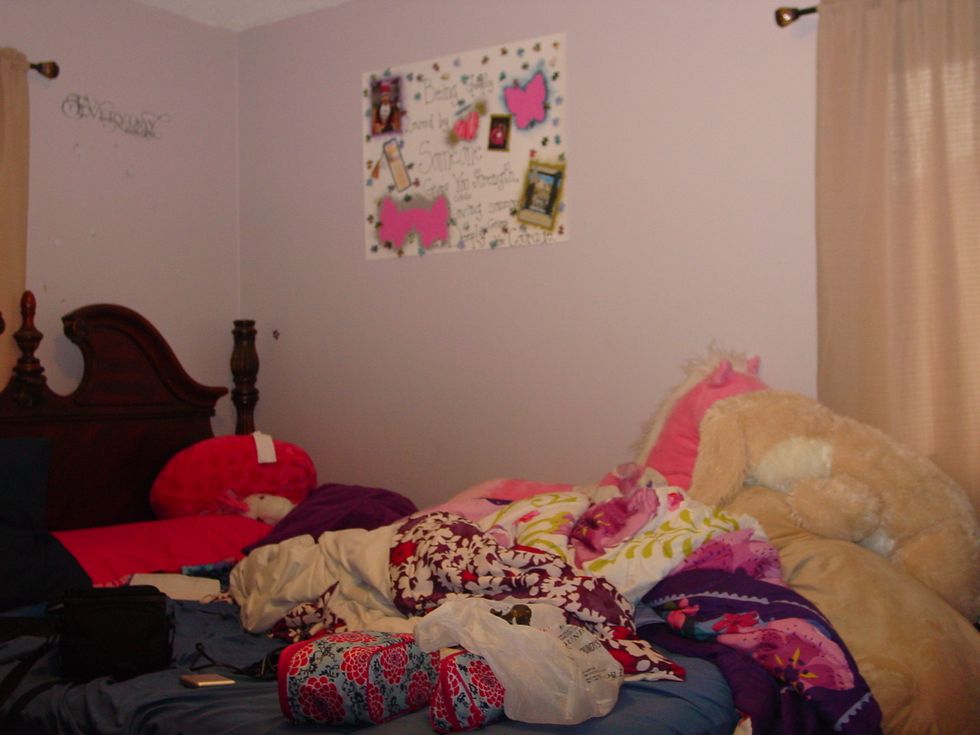 First, choose a poster of your choice and find where you might want to put it after your finished.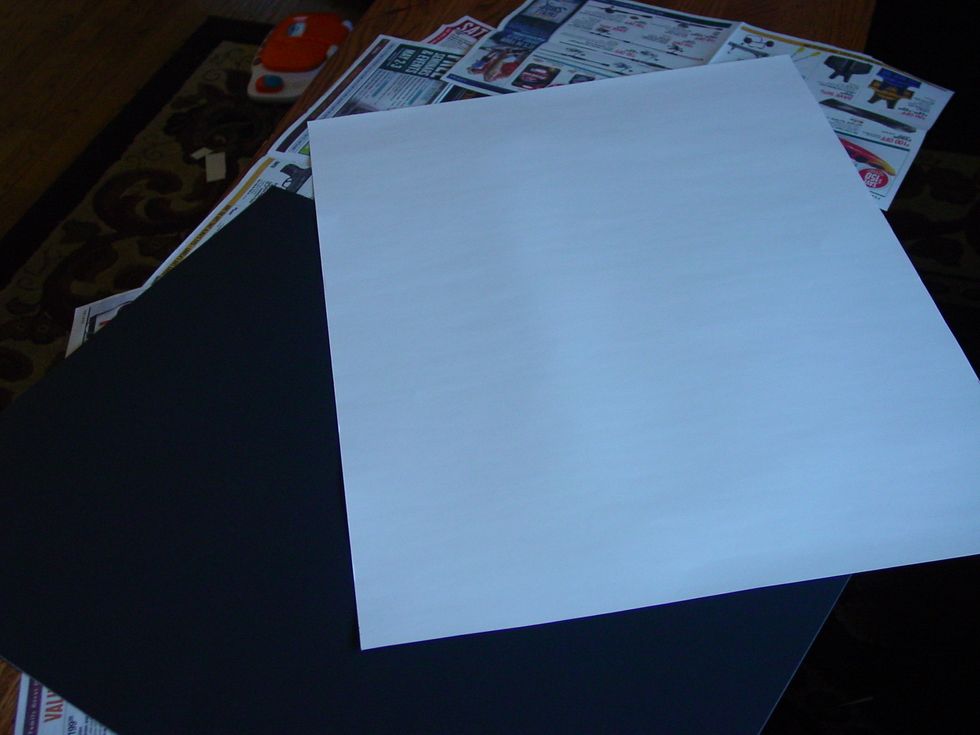 When using paint or ink related materials, make sure to spread newspapers over the surface that you're working on, so you don't make a mess!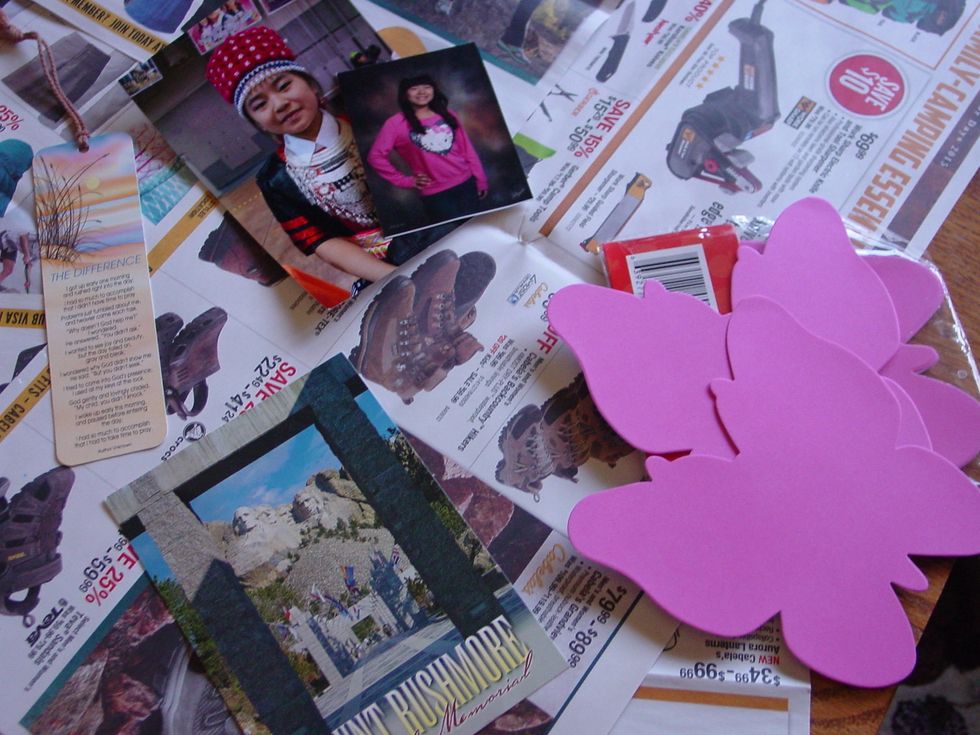 Look around and grab any photos or things that you like and that link to you in a unique way. Put them in a nice pile as you'll be using them in the next step!
Set the pictures or objects down onto your poster where you want them to be. Make a rough outline of them with a pencil and take the pictures off to prevent any ink getting on them.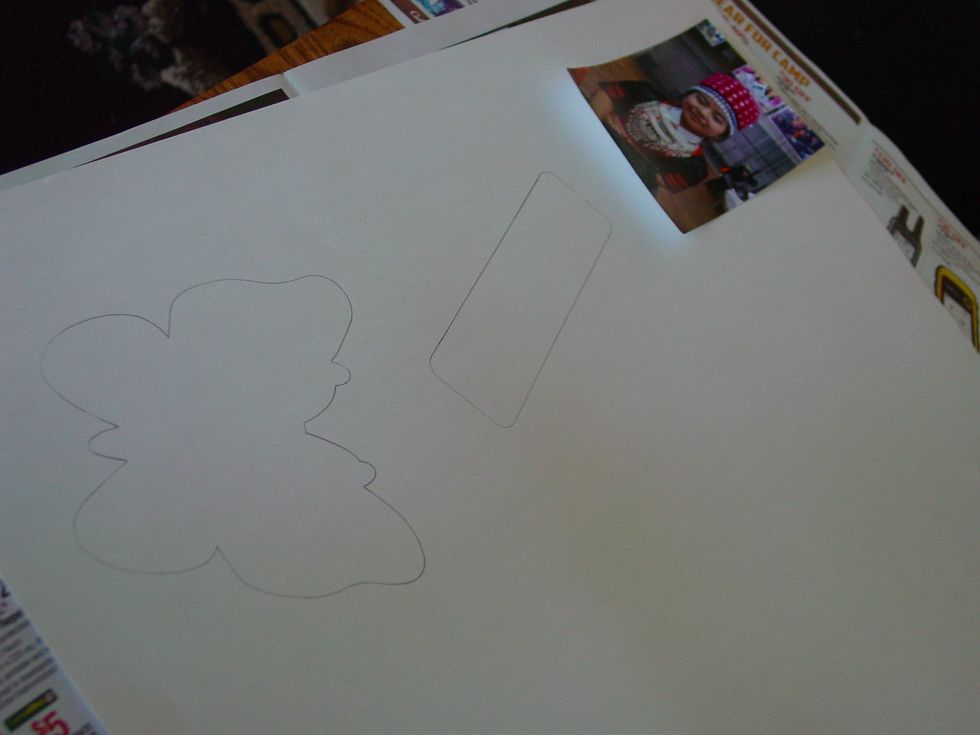 This is an example of what it might look like, since I only used pictures and things that were easy to outline, I took my time to outline it nicely.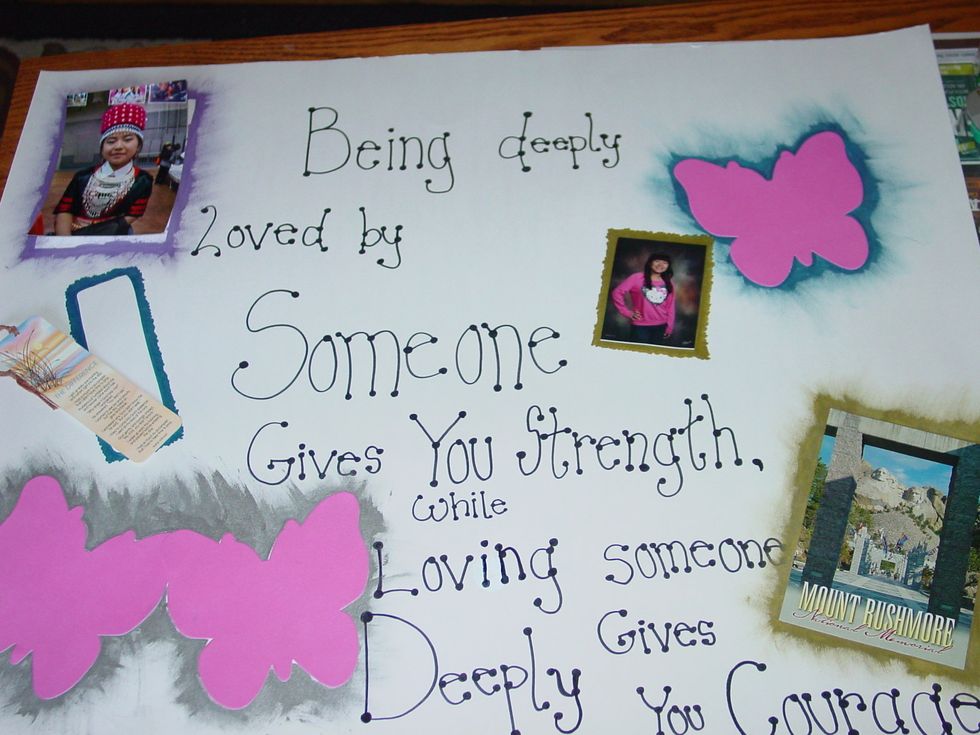 I used my metallic markers and slowly traced the outlines I made before. After that I used a paper towel and smudged the sides to make it have a cool effect.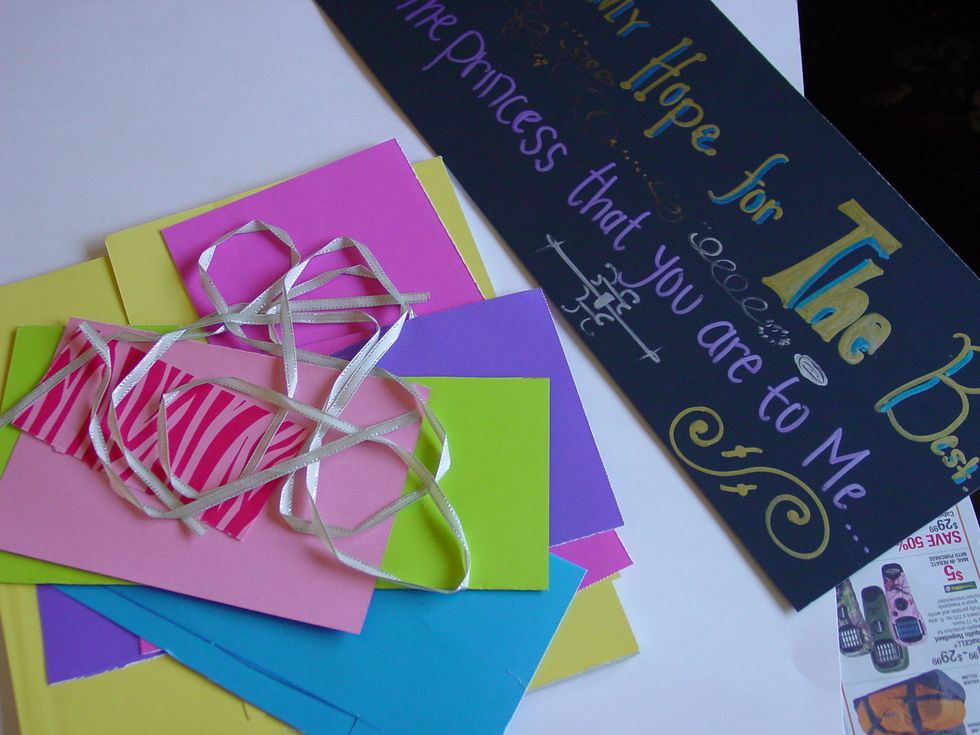 During the wait for the markers to dry, I decided to look for quotes that I really liked and I used a permanent marker and my awesome calligraphy skills to write it on the poster. (In the pic before)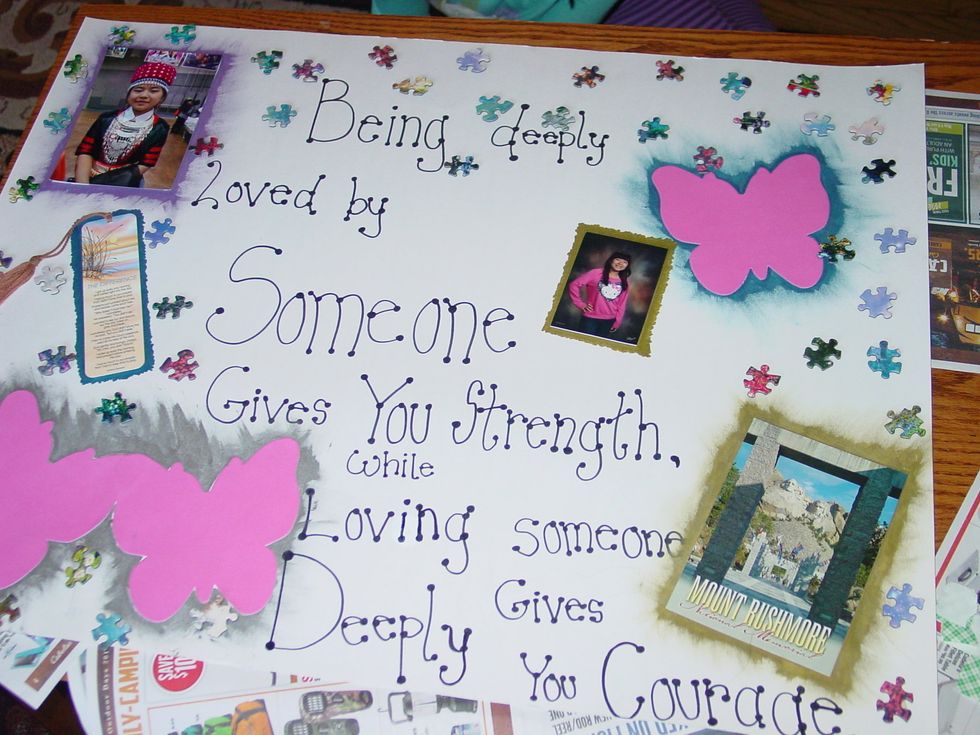 Once that was over, I glued on the card and butterflies and I taped the photos onto the poster. I also added a bookmark because I absolutely love reading! <3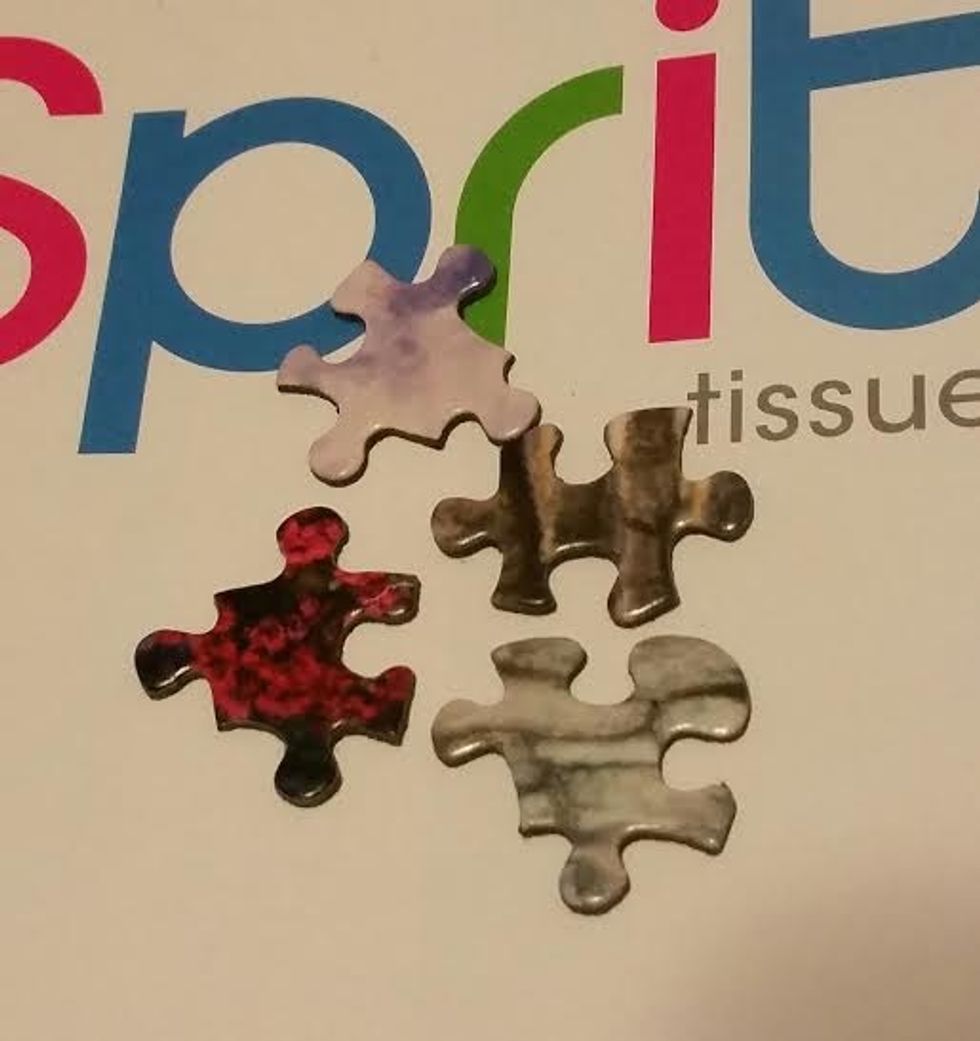 Since I am a person who loves solving problems and putting together puzzles. I added some puzzle pieces all around the outside of my poster.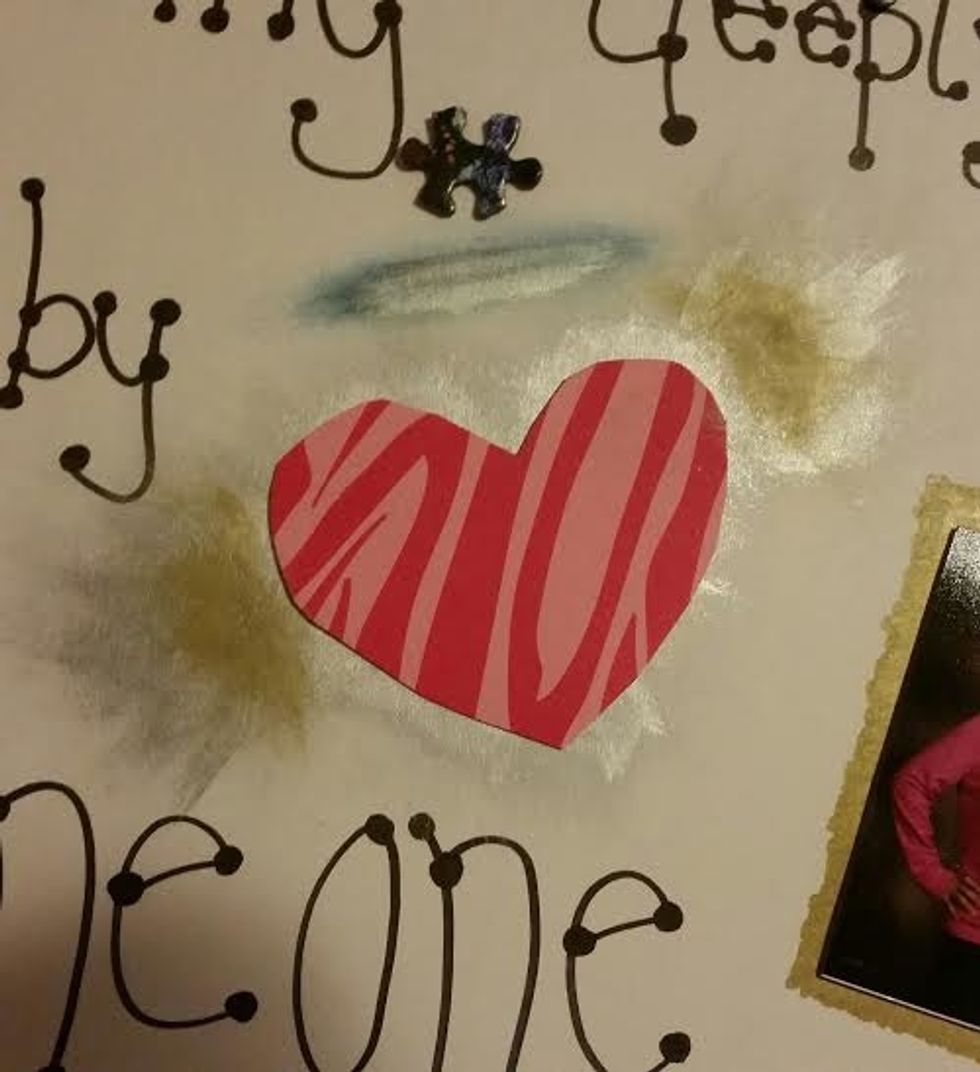 In the end, I had one open space that seemed lonely, so I cut a heart out of leopard print paper. I used my metallic markers to draw in wings and like before, I smudged it with a paper towel.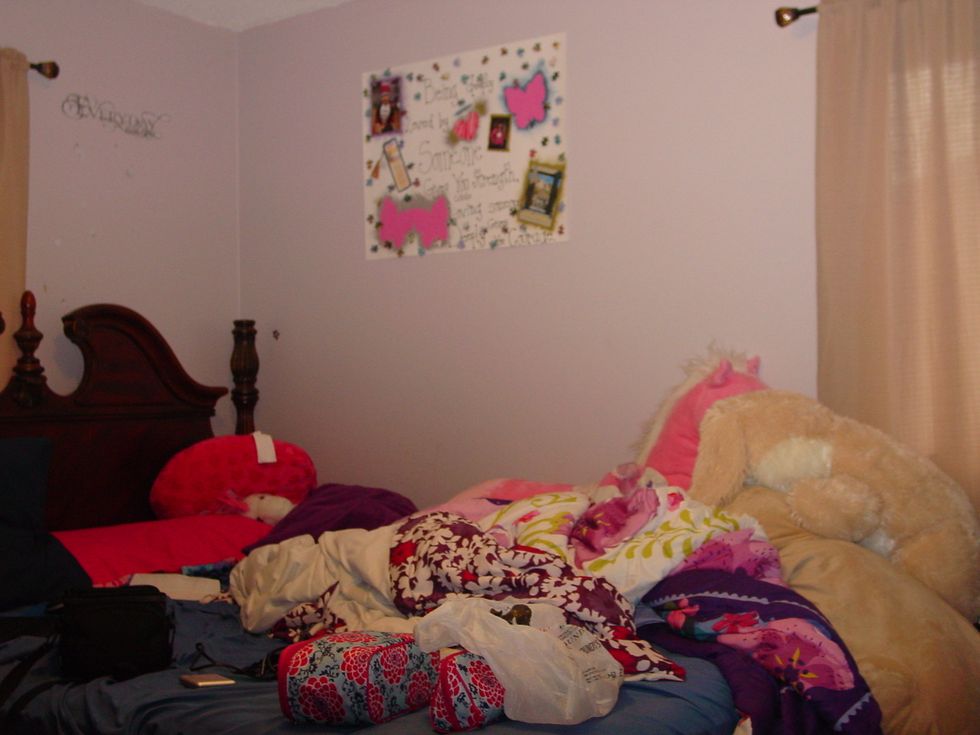 Tada! All finished! I decided to tape it on the wall next to my bed to make it seem not so boring. This was an easy project for me and only took a few hours of my time. Have fun with yours!
1.0 Pack of Metallic Markers
1.0 Gluestick
1.0 Ruler (optional)
1.0 Poster (any color you want)
1.0 Pack of construction paper (optional)
1.0 Roll of tape
1.0 Pair of scissors
1.0 Permanent Marker
2.0 Sheets of Paper Towel
1.0 Pack of old puzzles