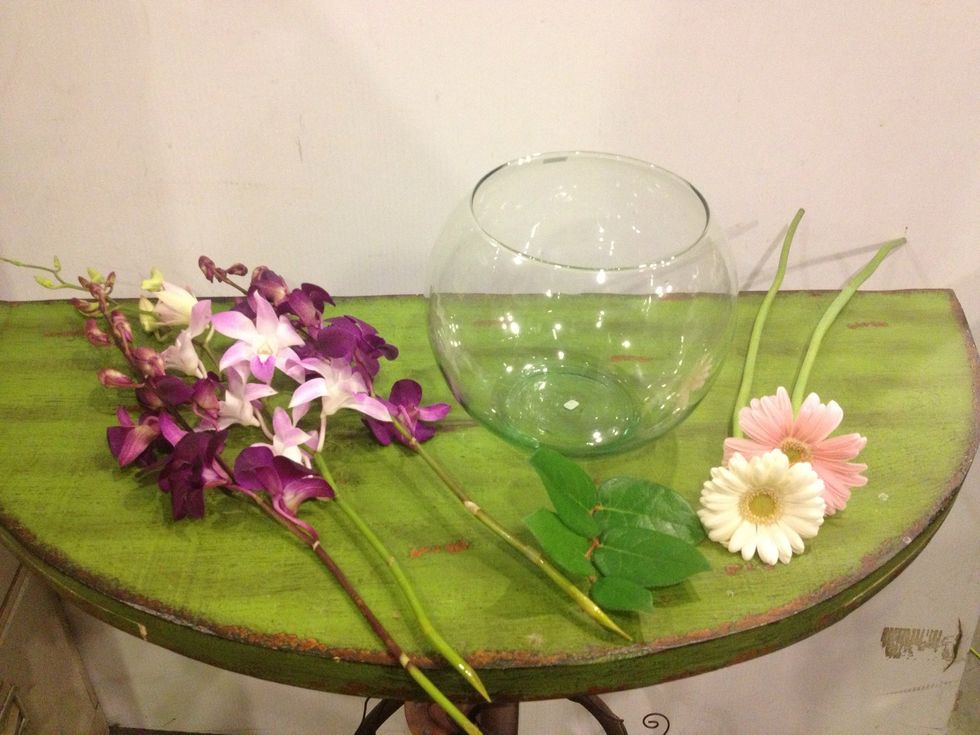 Get what you'll need! (Any of us have a bowl... The fish died!)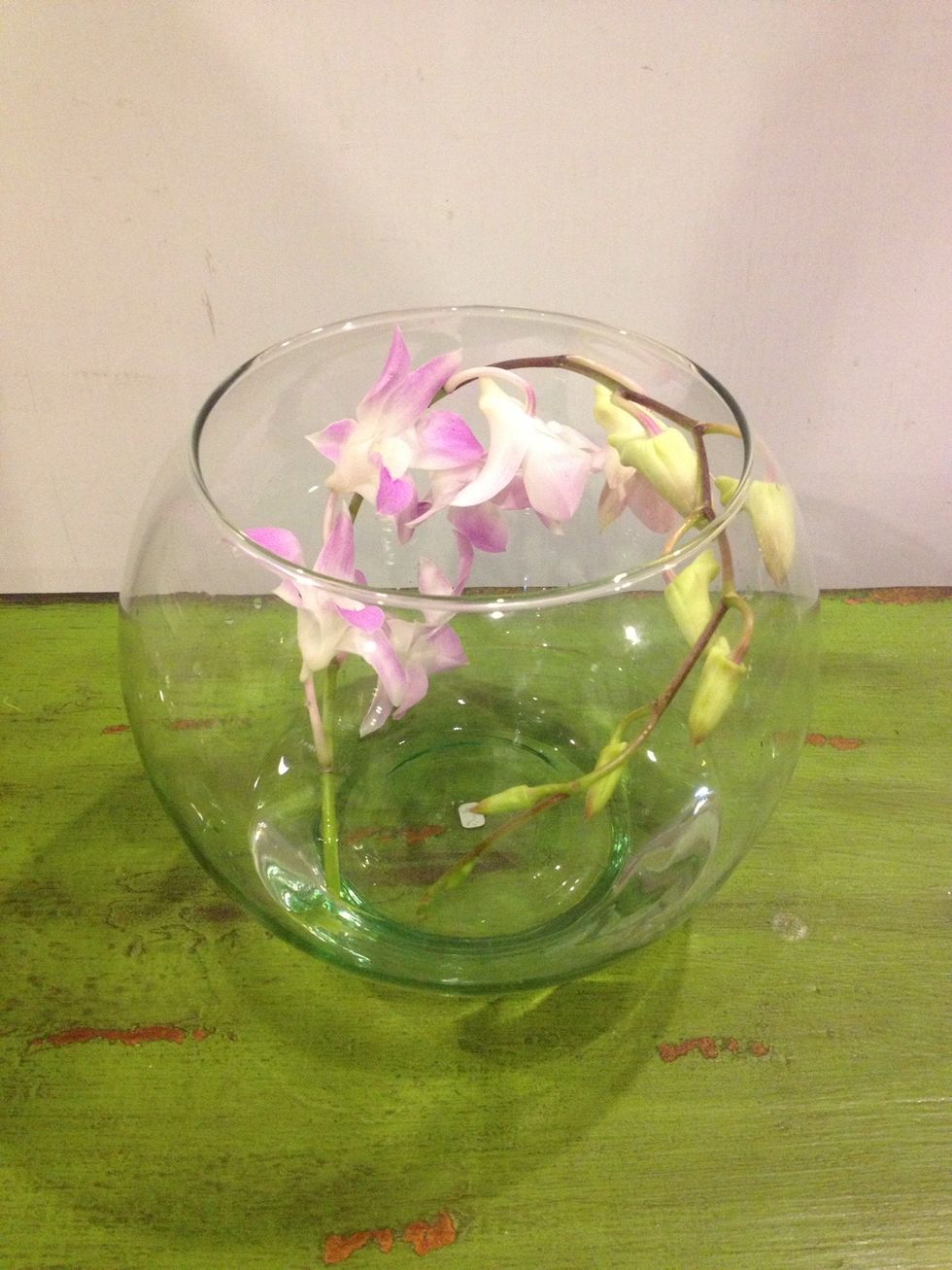 Place one orchid stem in a curving motion within the bowl, allowing the flowers to face in.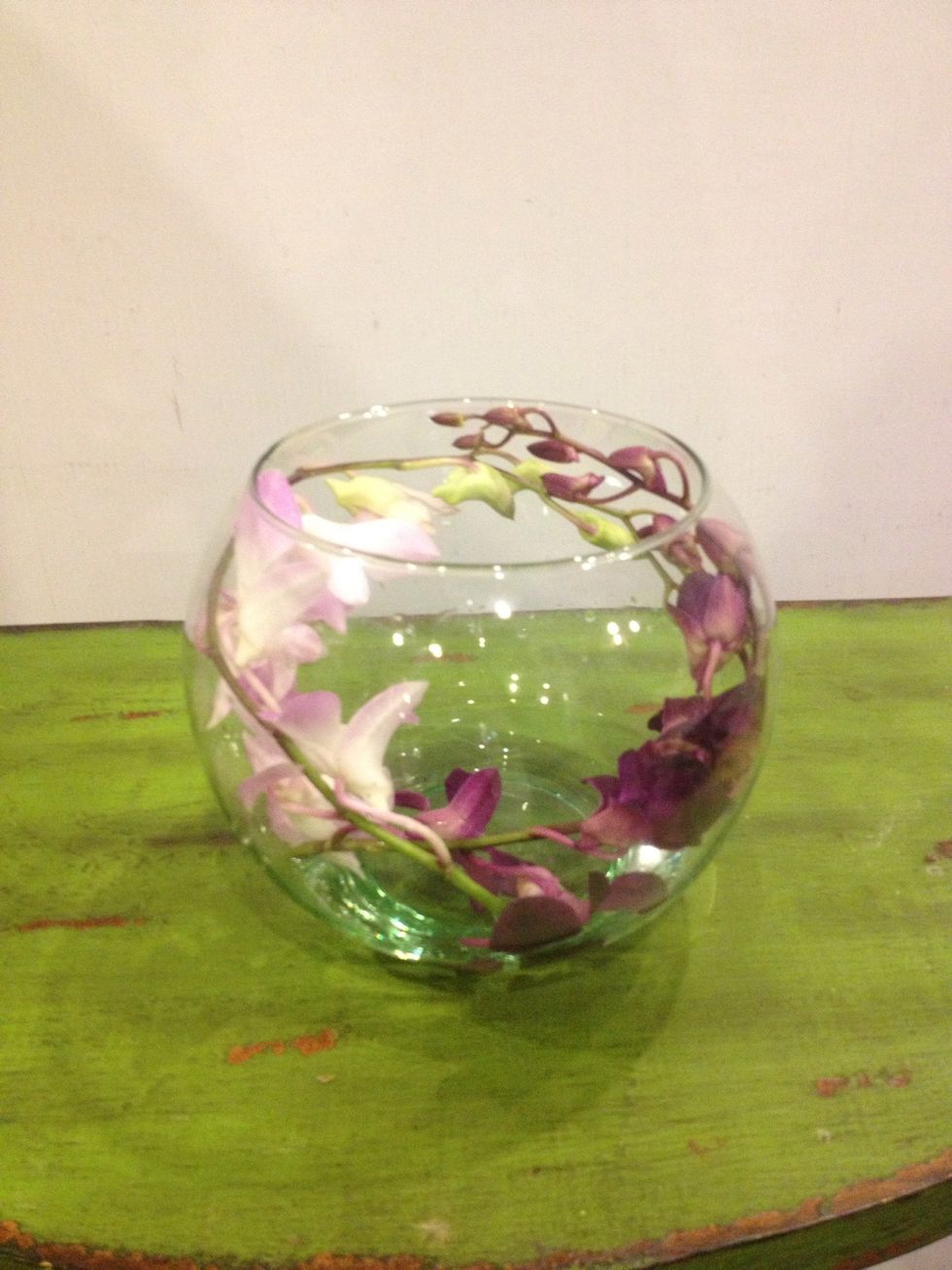 Add secondary stem radiating from the same point on an opposing direction.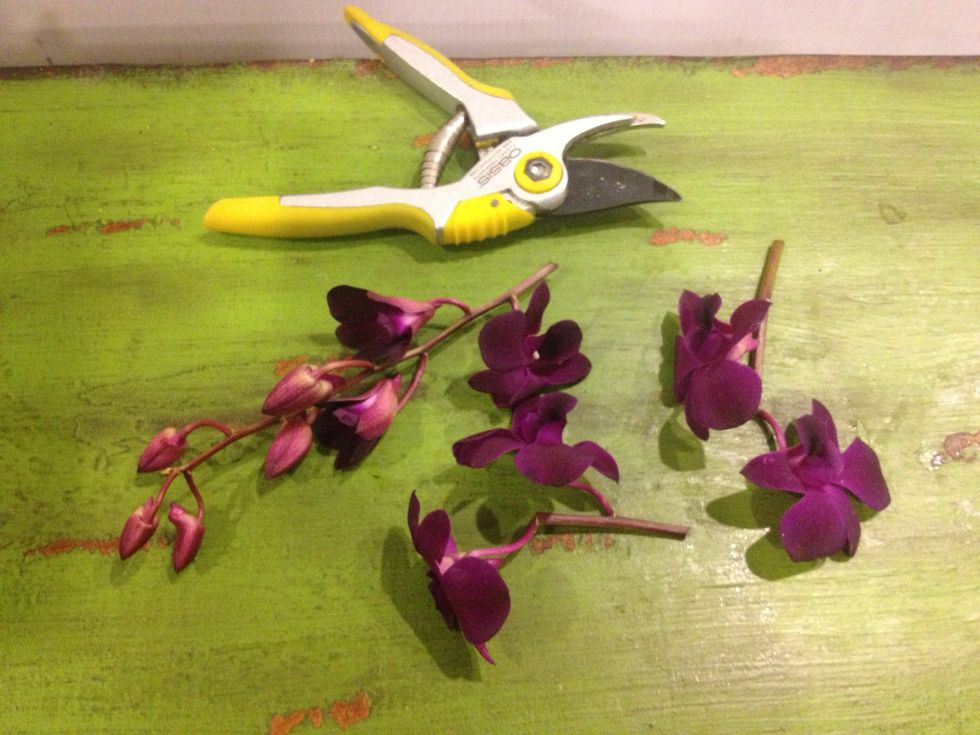 Cut third stem in portions, so you are left with at least three pieces: one or two blooms on two and one with buds in tact.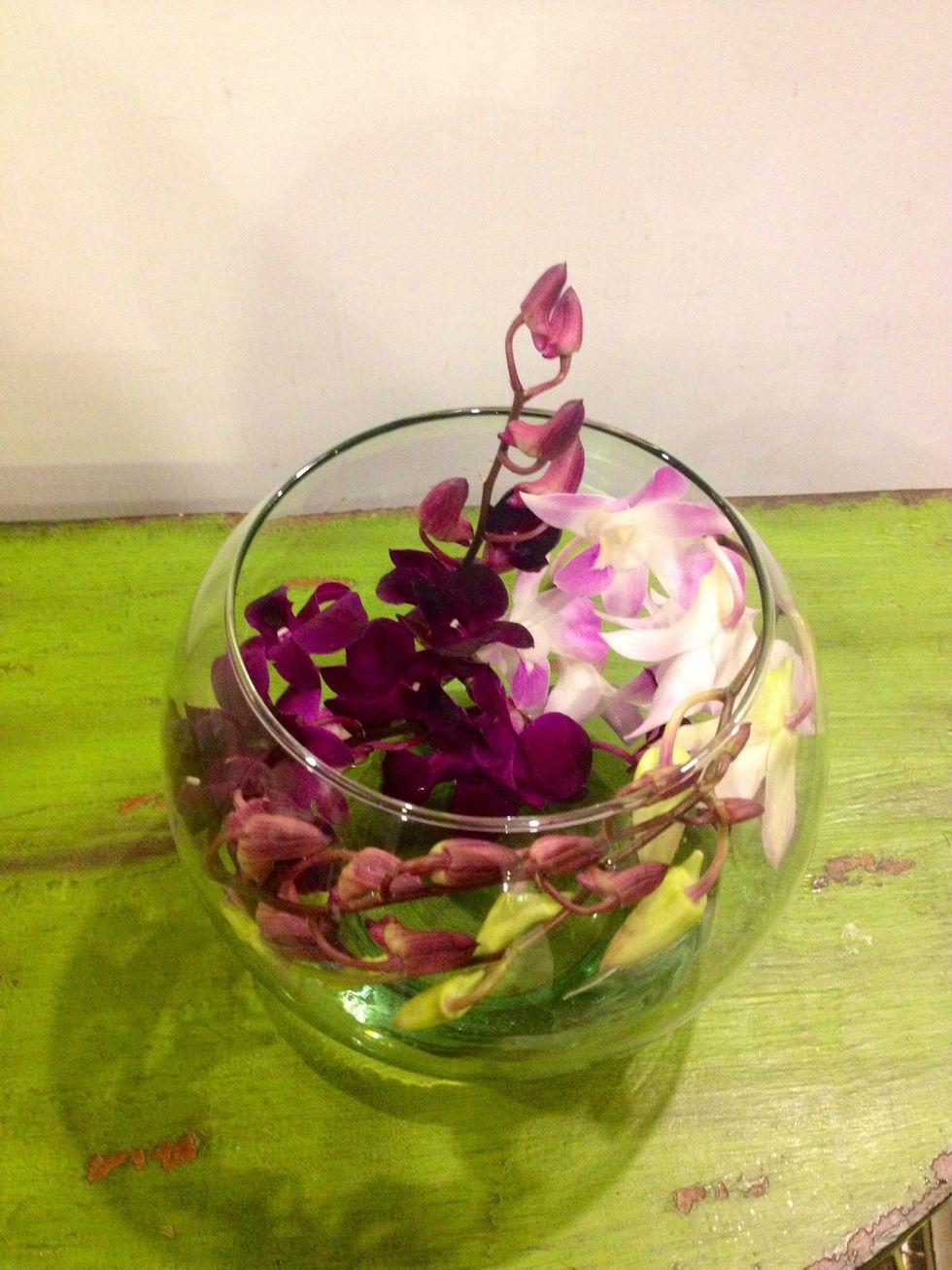 Add the shorter stems to create a "grid" so as to hold the longer portion. Add the taller piece so it appears just above the lip of the bowl.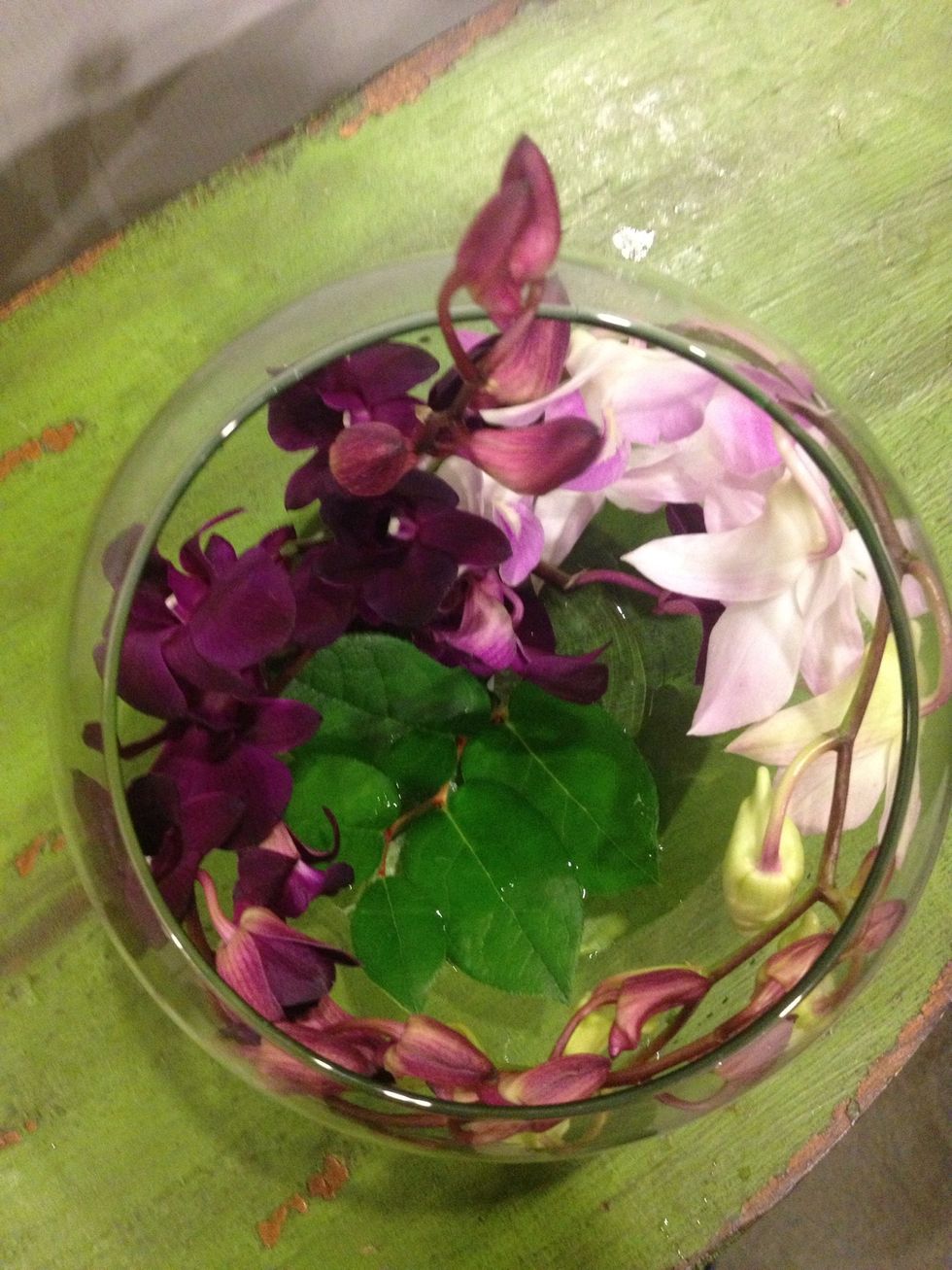 Add the foliage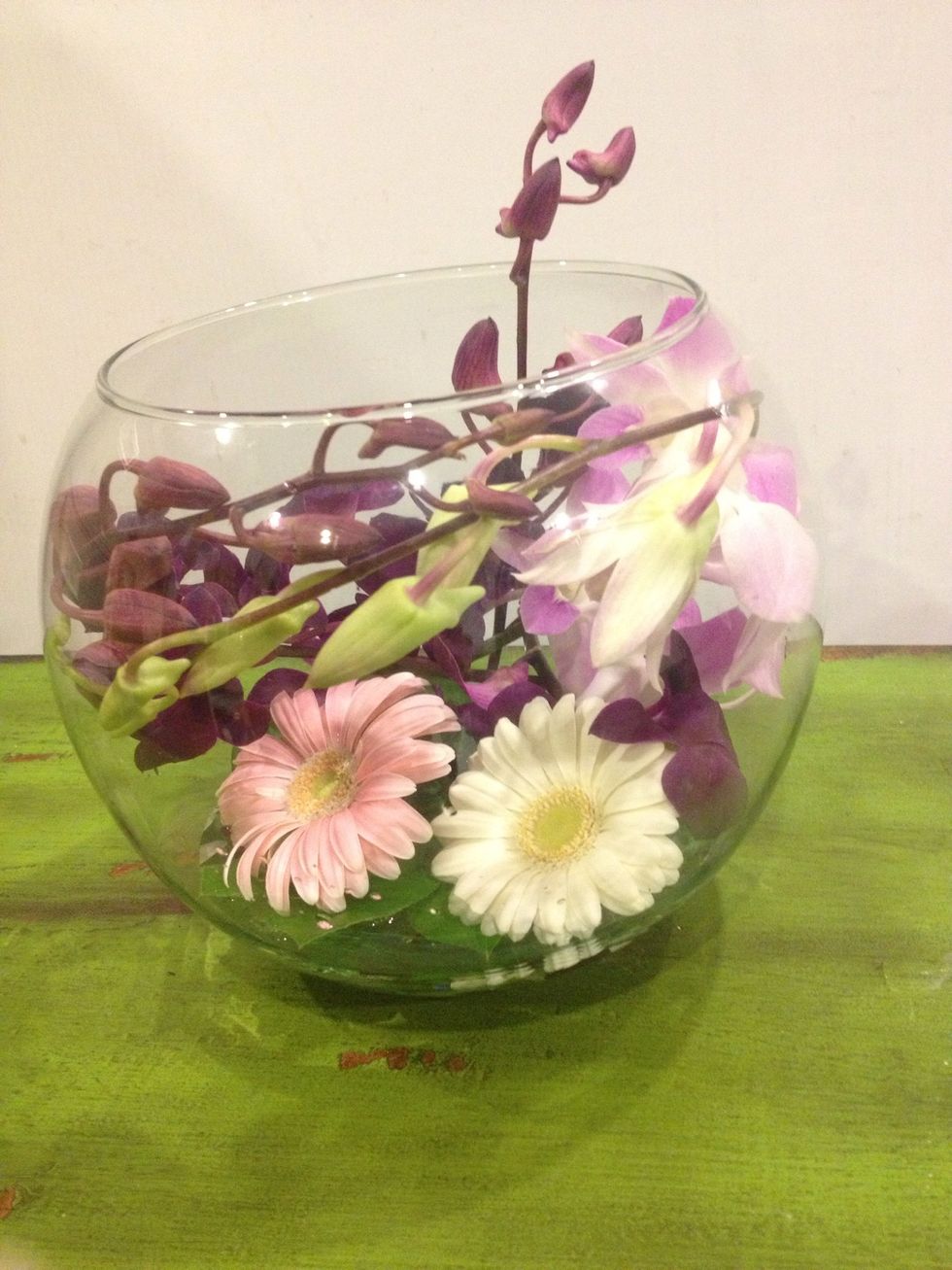 Cut and float the gerberas!! Simple!!!
1.0 8" clear glass bubble bowl
3.0 Three stems dendrobium orchids
1.0 Sprig salad or pittosporum
2.0 Miniature gerbera daisies
A little water
Neville Mackay
Owner: My Mother's Bloomers\nDesign Director: Smithers Oasis (North America)\nmember: CAFA, PFCI, WFC\nWriter/speaker/presenter/tour host