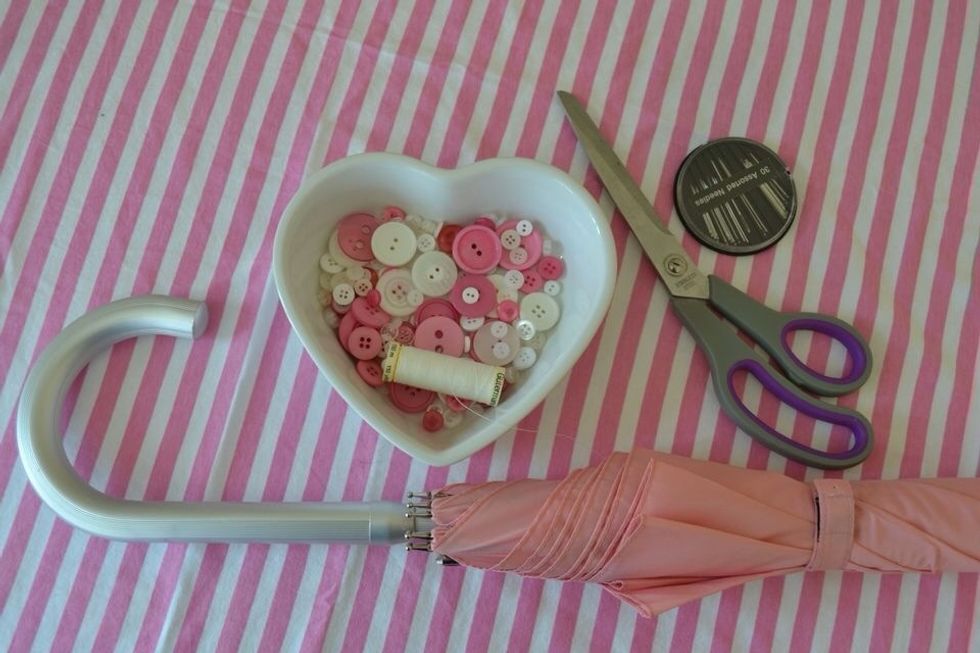 Pour your buttons into a flat dish and select a few favourite buttons you want to use. Thread your needle.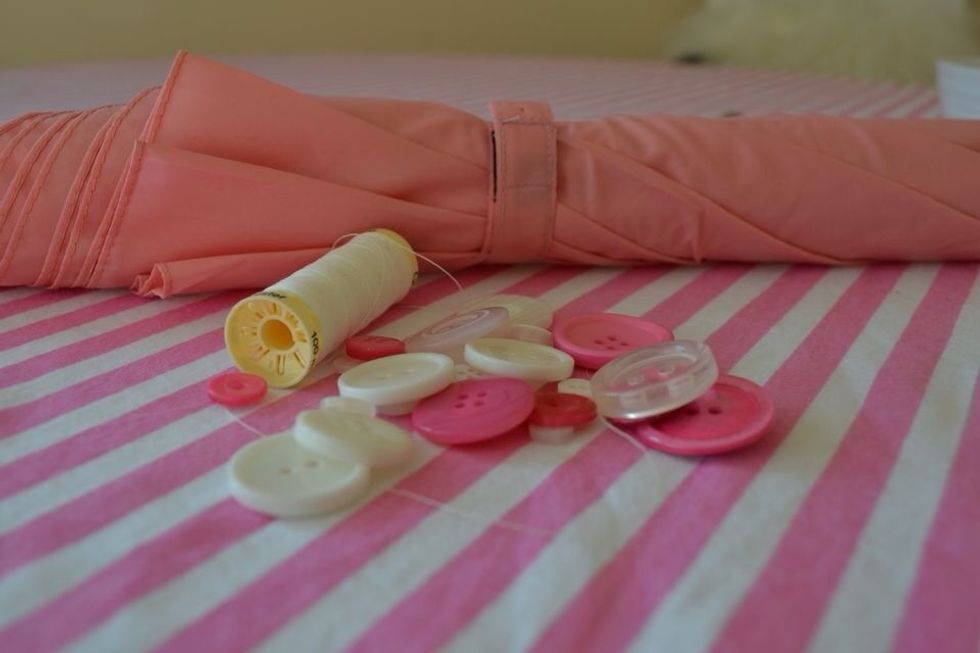 Start sewing your chosen buttons on from the end of the tab (Velcro end) and work towards the canopy.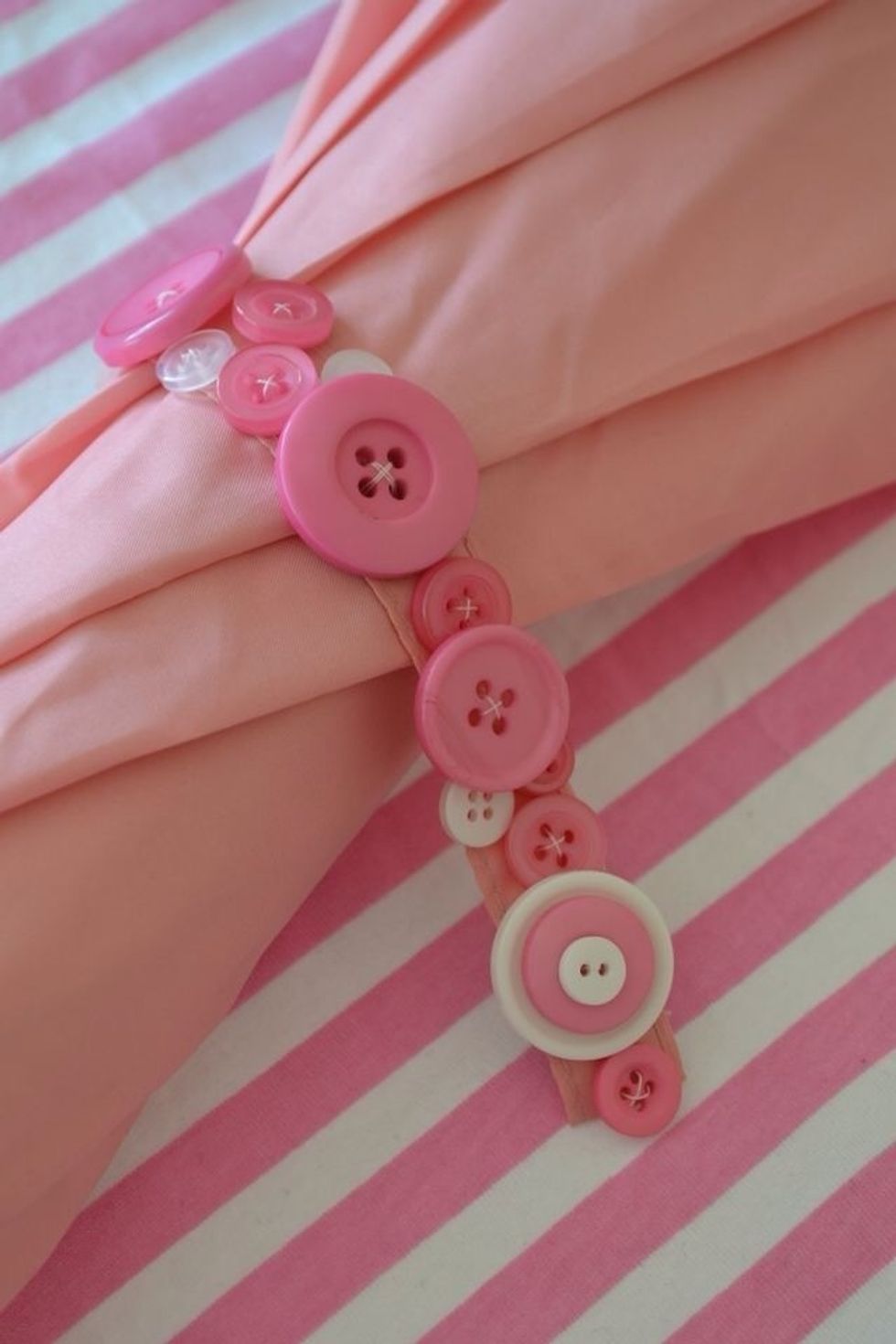 Full in any gaps with tiny buttons and make sure the whole tab is covered!
Ta da! Your customised button brolly is finished!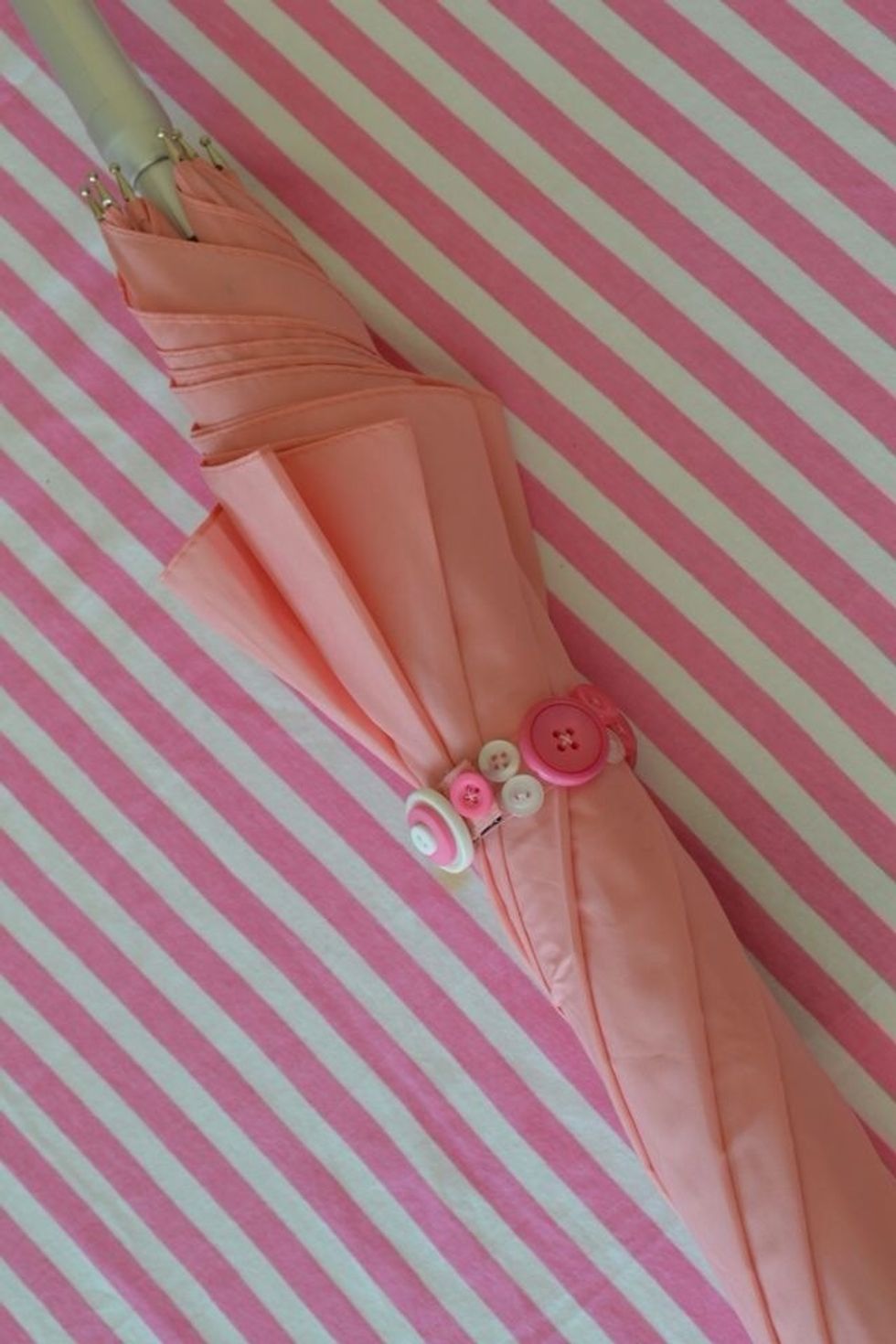 Your umbrella looks fabulous when furled! Makes a lovely gift or wedding umbrella! Plain coloured umbrellas are available from www.brollybucket.co.uk! Happy crafting x
1.0 Plain coloured umbrella with wide furling tab
1.0 Needle and thread
Handful of colourful buttons
1.0 Scissors
Brolly Bucket
Umbrellas to Hire or Buy. Perfect for your guests to use at weddings, events and parties! We deliver to and collect directly from your venue.