Wednesday 7th October 2015 To make a bean and sunflower plant you need: Five sunflower seeds Two bean seeds Soil Two sticky notes A plastic cup
Place sticky notes on outside of cup.
Make a hole in the soil and put sunflower seeds in it.
Put the bean seeds in between the cup and the sticky notes.
Water the cup every day, give it sunlight, and you just need to wait for a while.
6 days later...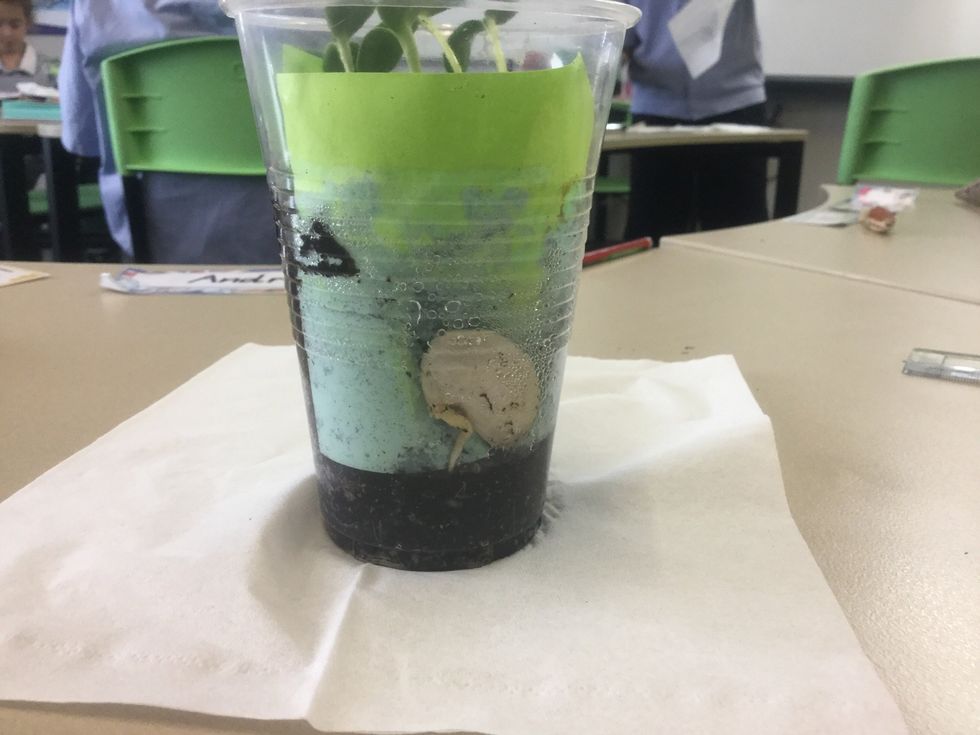 The bean seed has broken up a bit and a sprout has come out.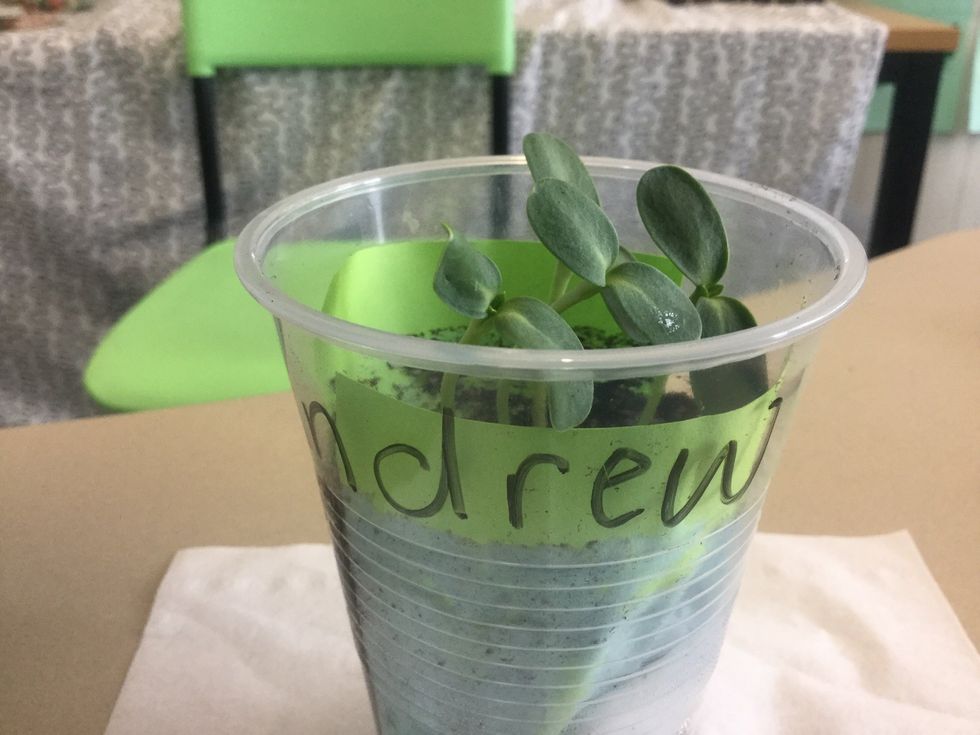 The sun flower seeds have burst through the surface and grown small leaves.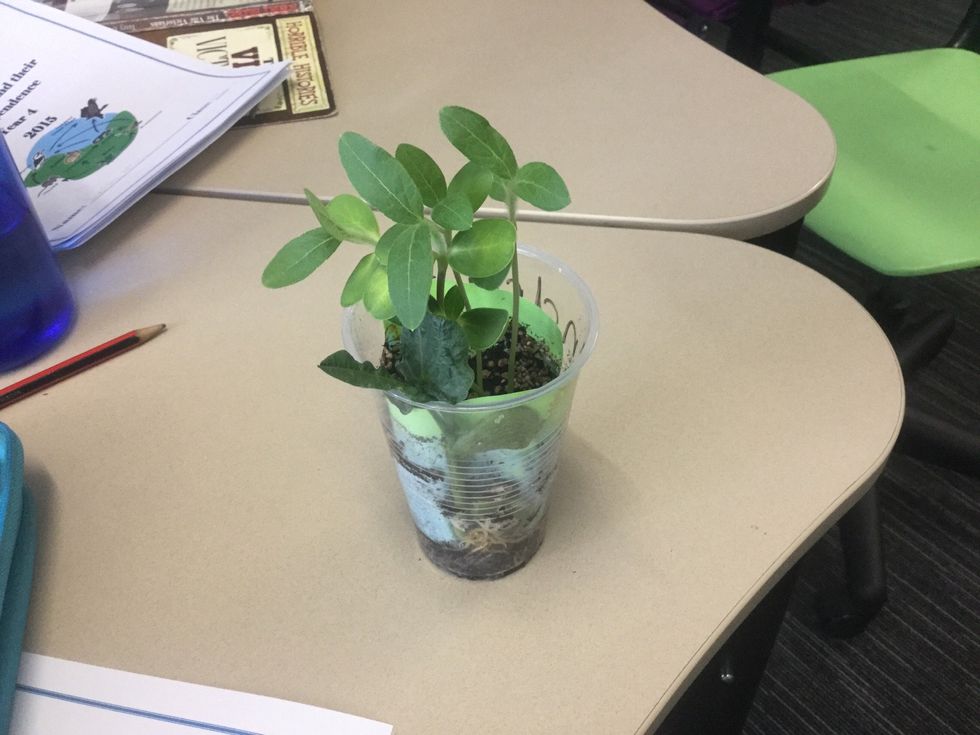 The bean plant has now grown bigger leaves and grown taller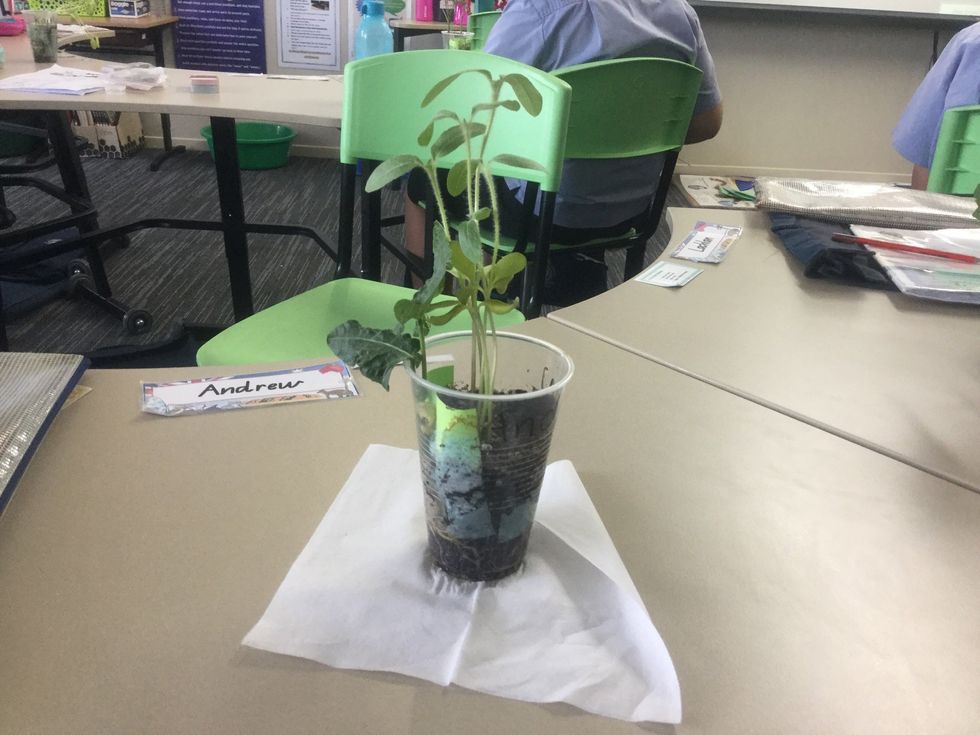 My sunflower plants have grown taller. But today I realised that the bean seeds were upside down😢. But they are all still alive!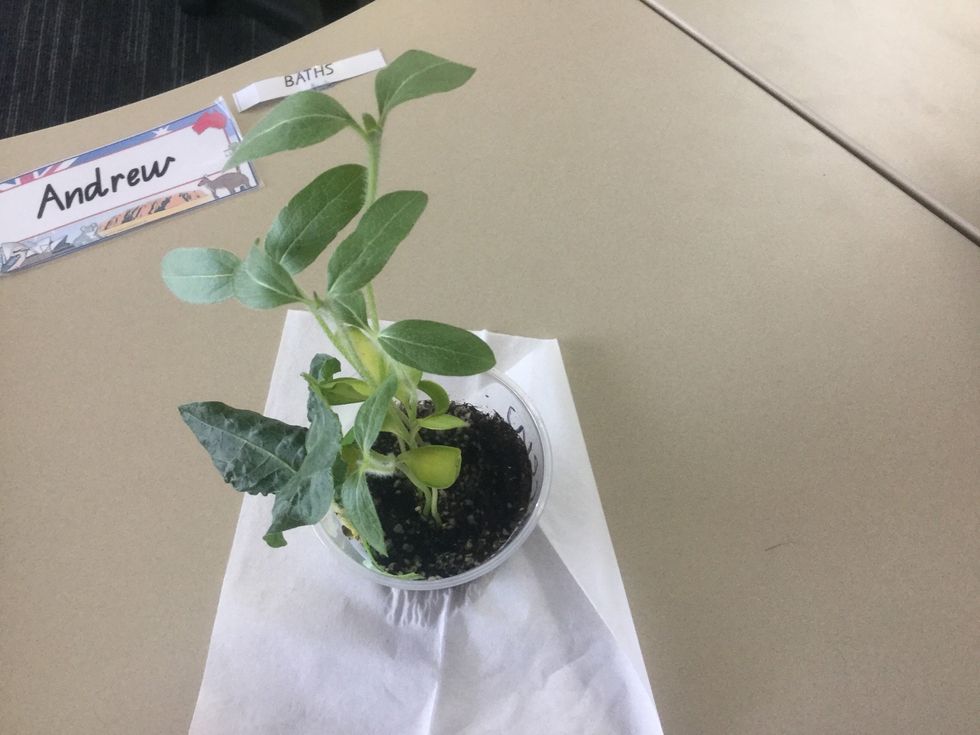 They should grow some more in time.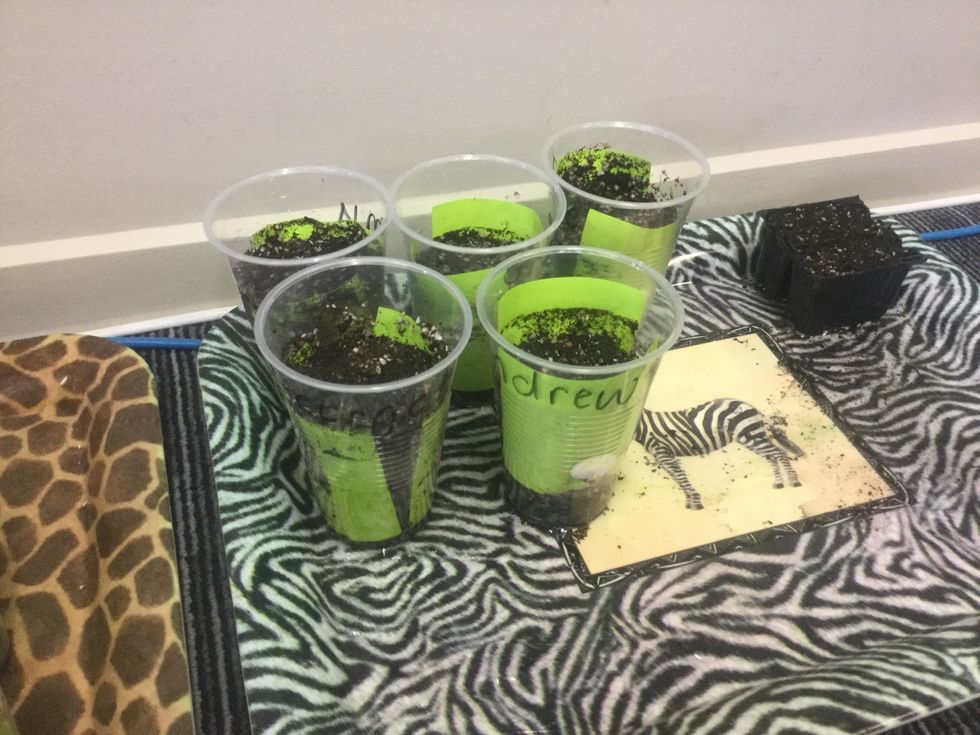 From this...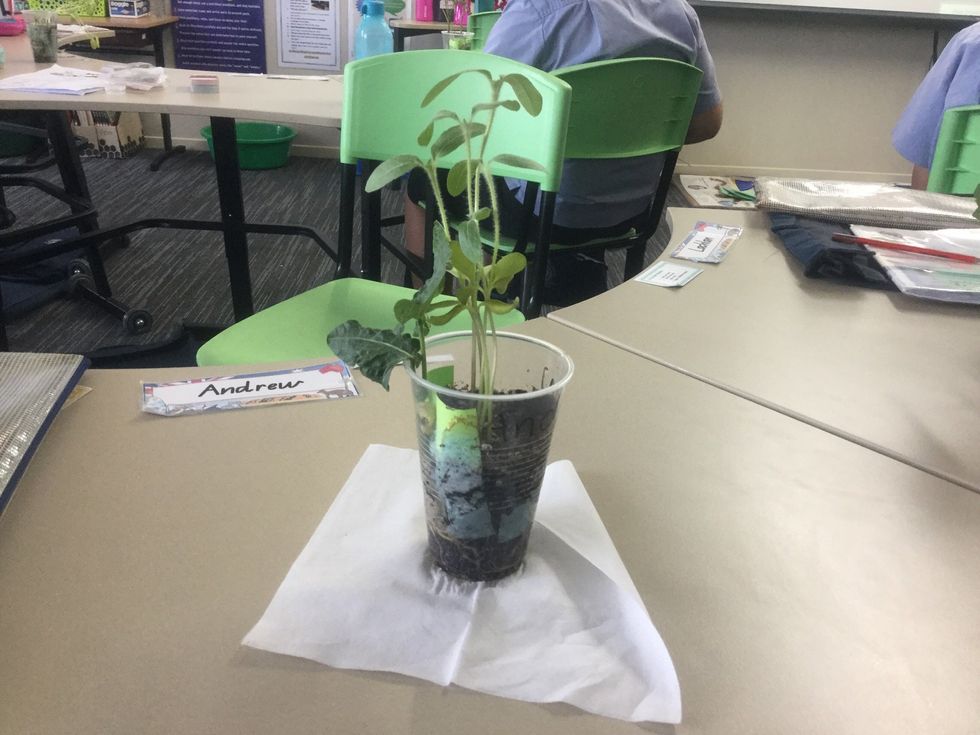 To this...
The creator of this guide has not included tools