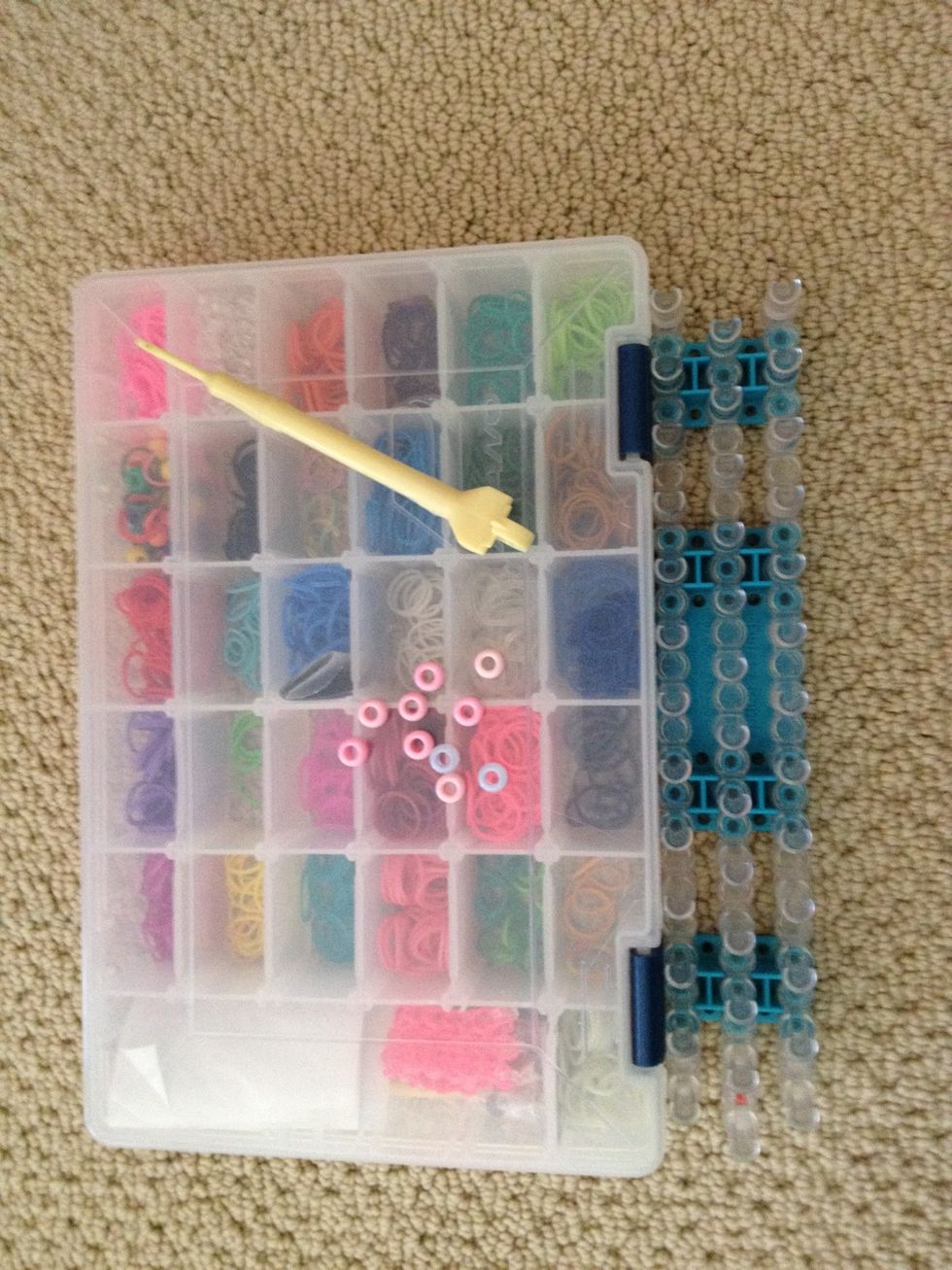 Here are the needed supplies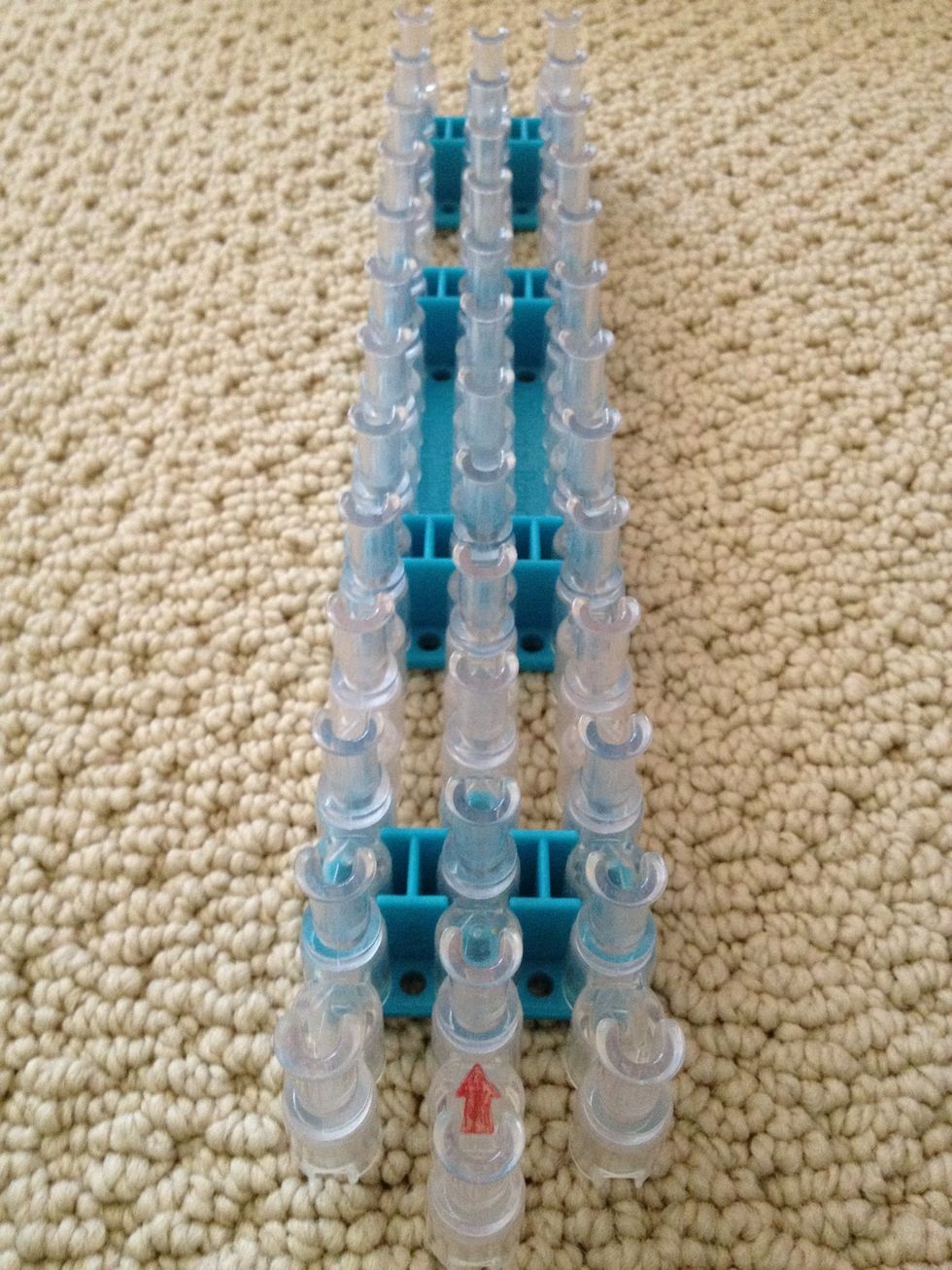 Take your loom and make sure the arrow is pointing away from you when you begin.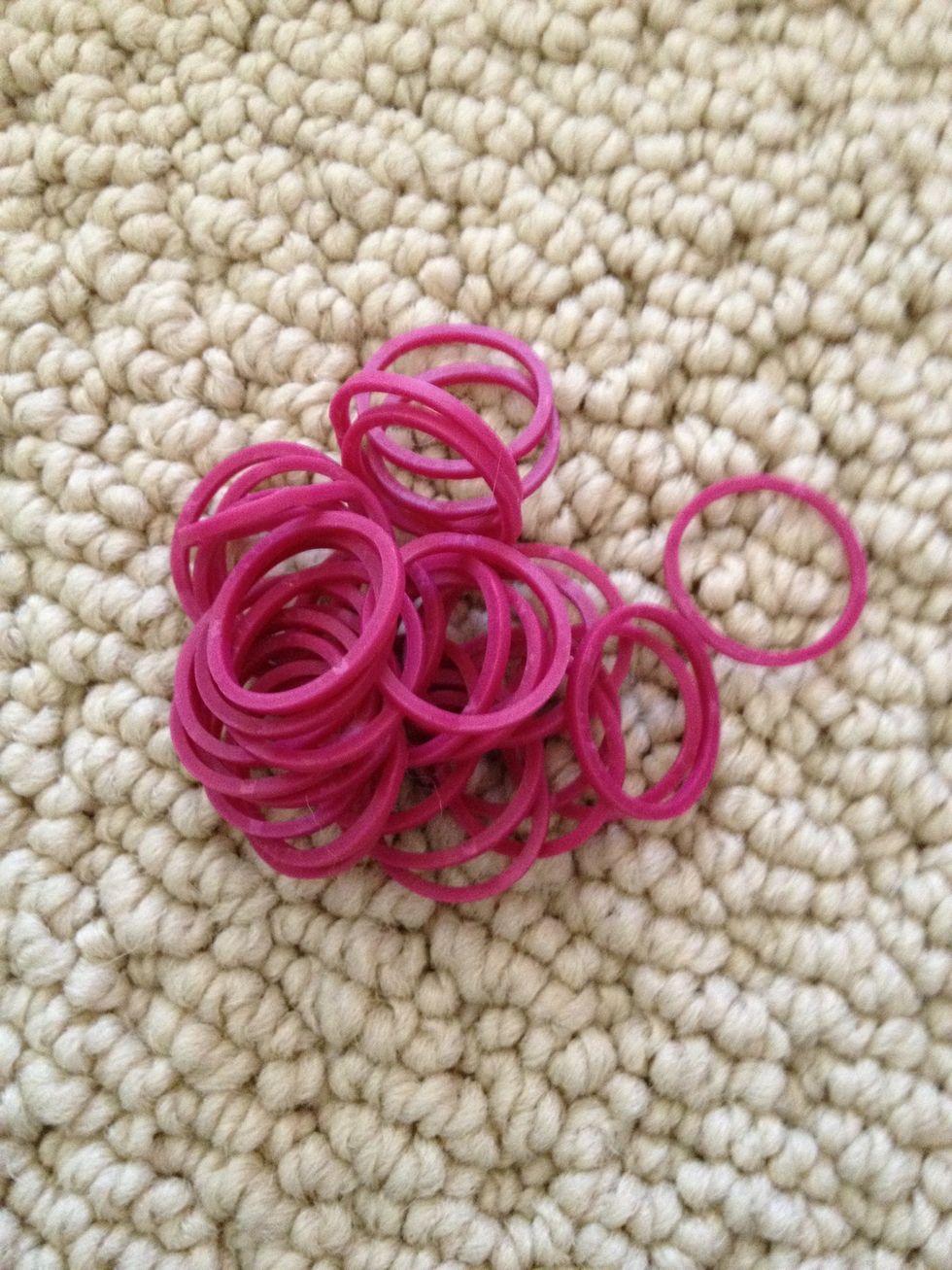 You are going to need 27 bands in the color of your choice.
When you are finished it should look like this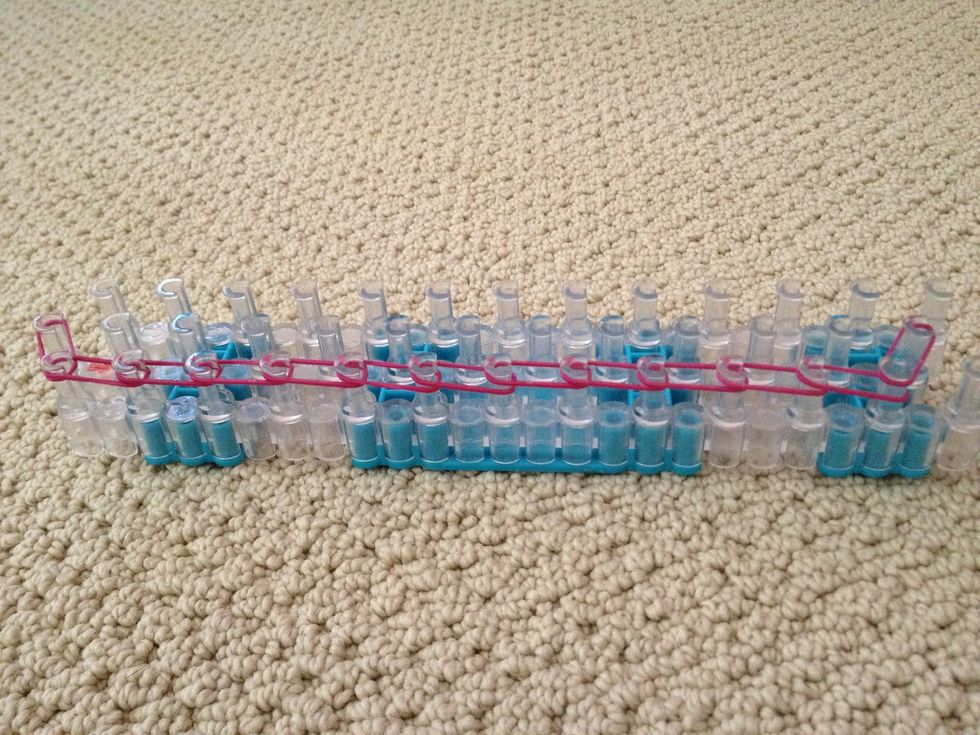 (Click to get full picture)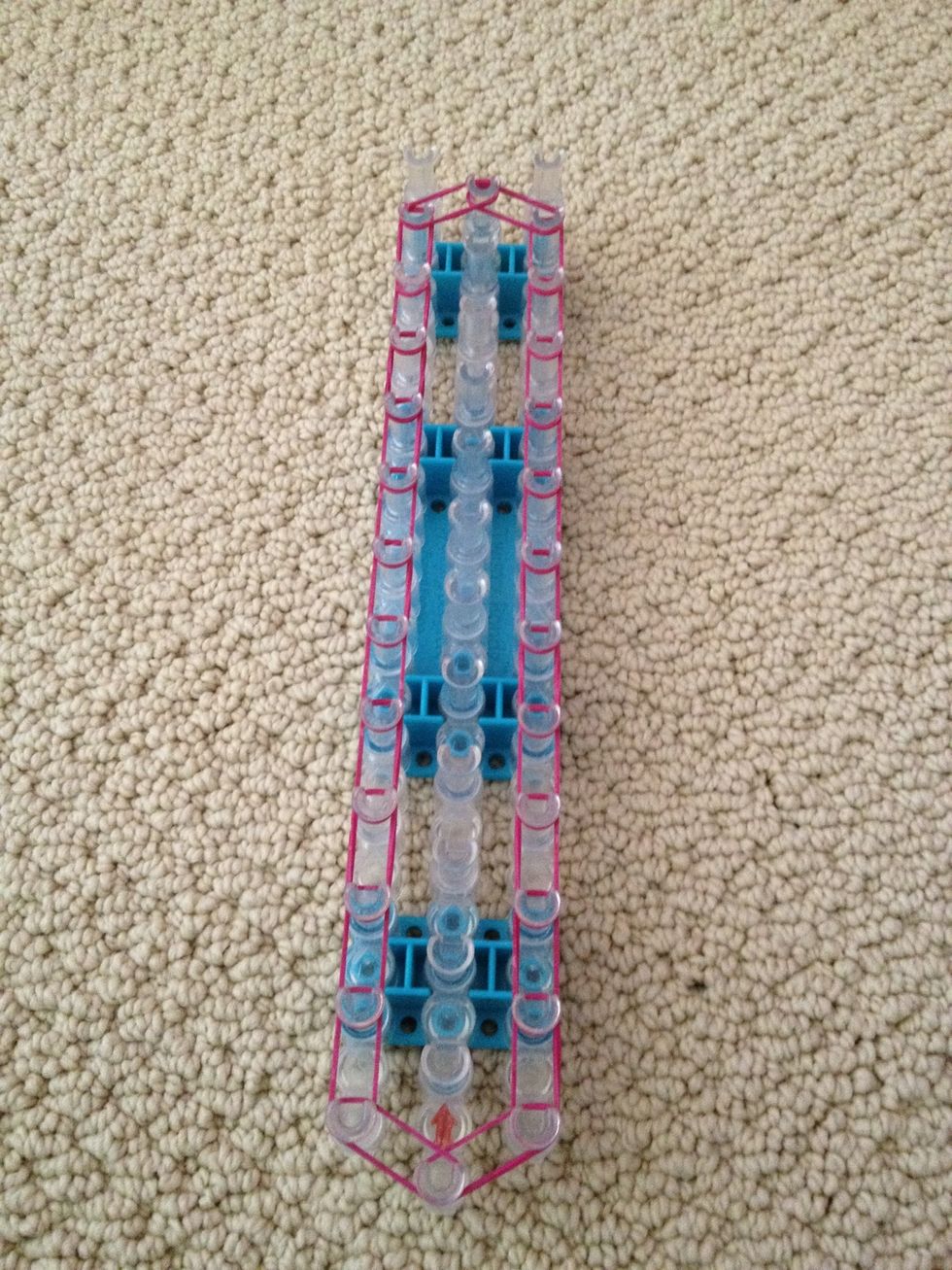 Both sides shown here
For the next step it is very important that your rubber bands are placed nicely on top of each other like in the photo.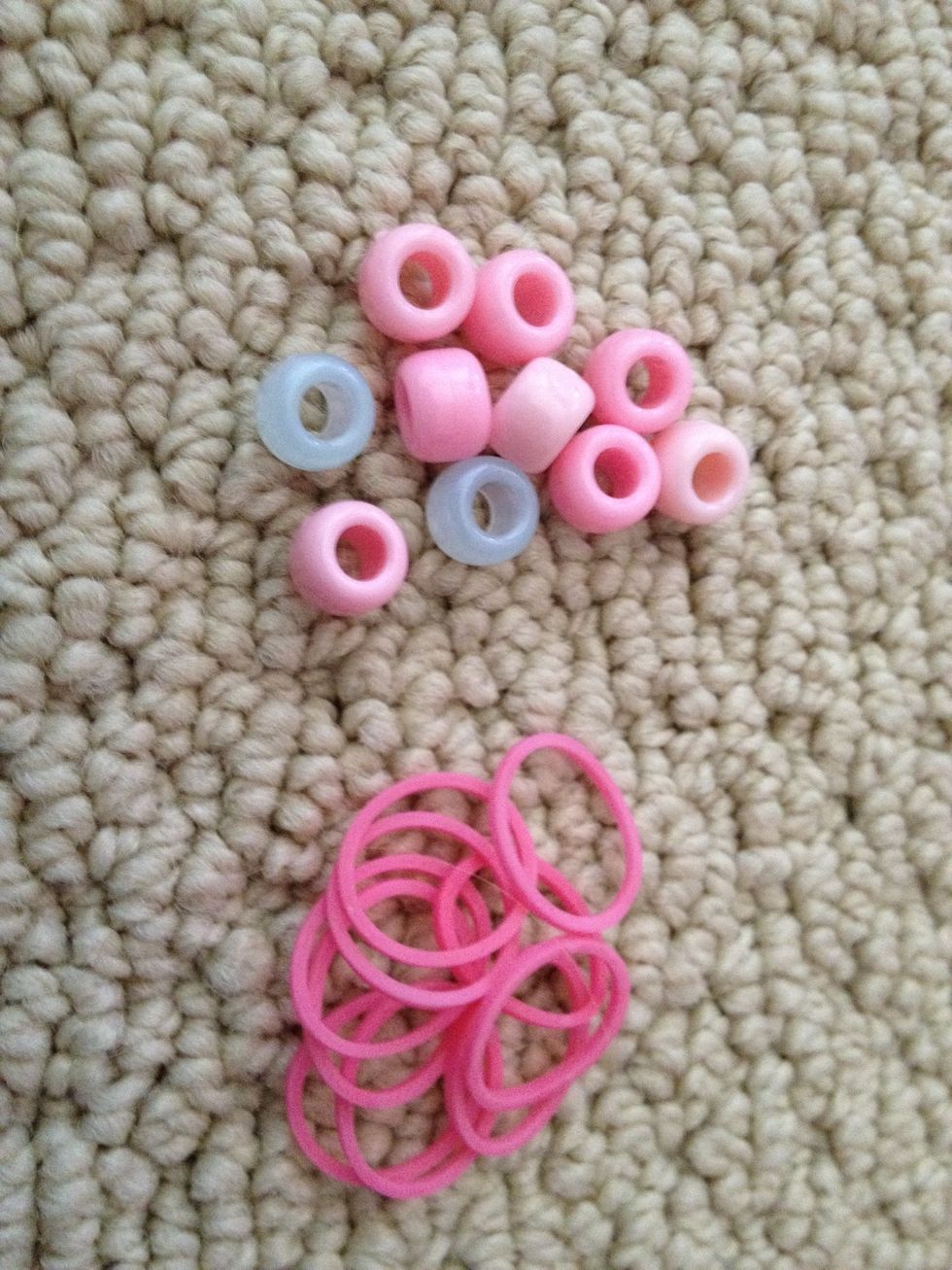 For this step you will need 10 rubber bands and 10 beads.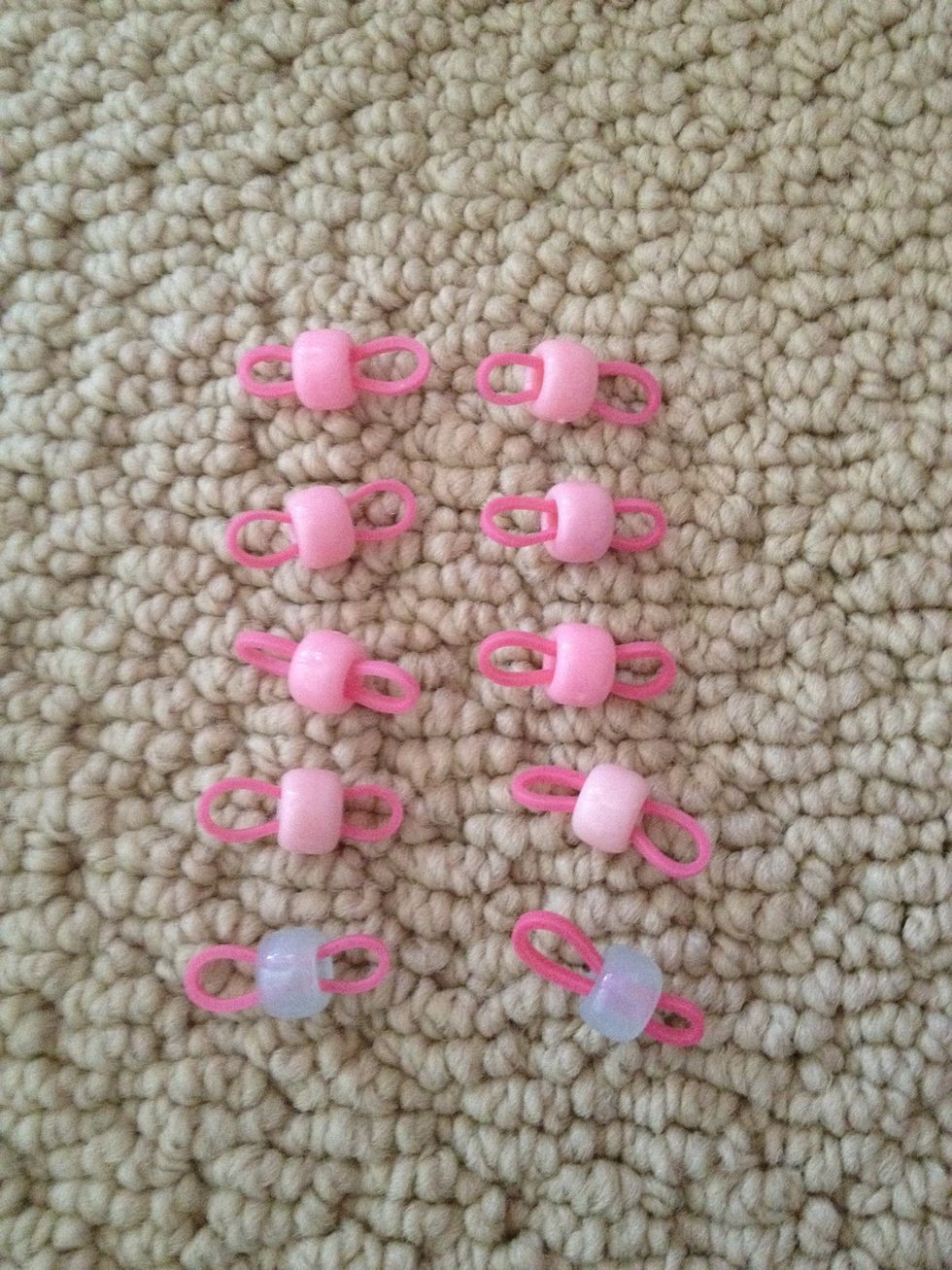 Here are all 10 of mine
It should look like a ladder when done.
This is what it should look like when you are done.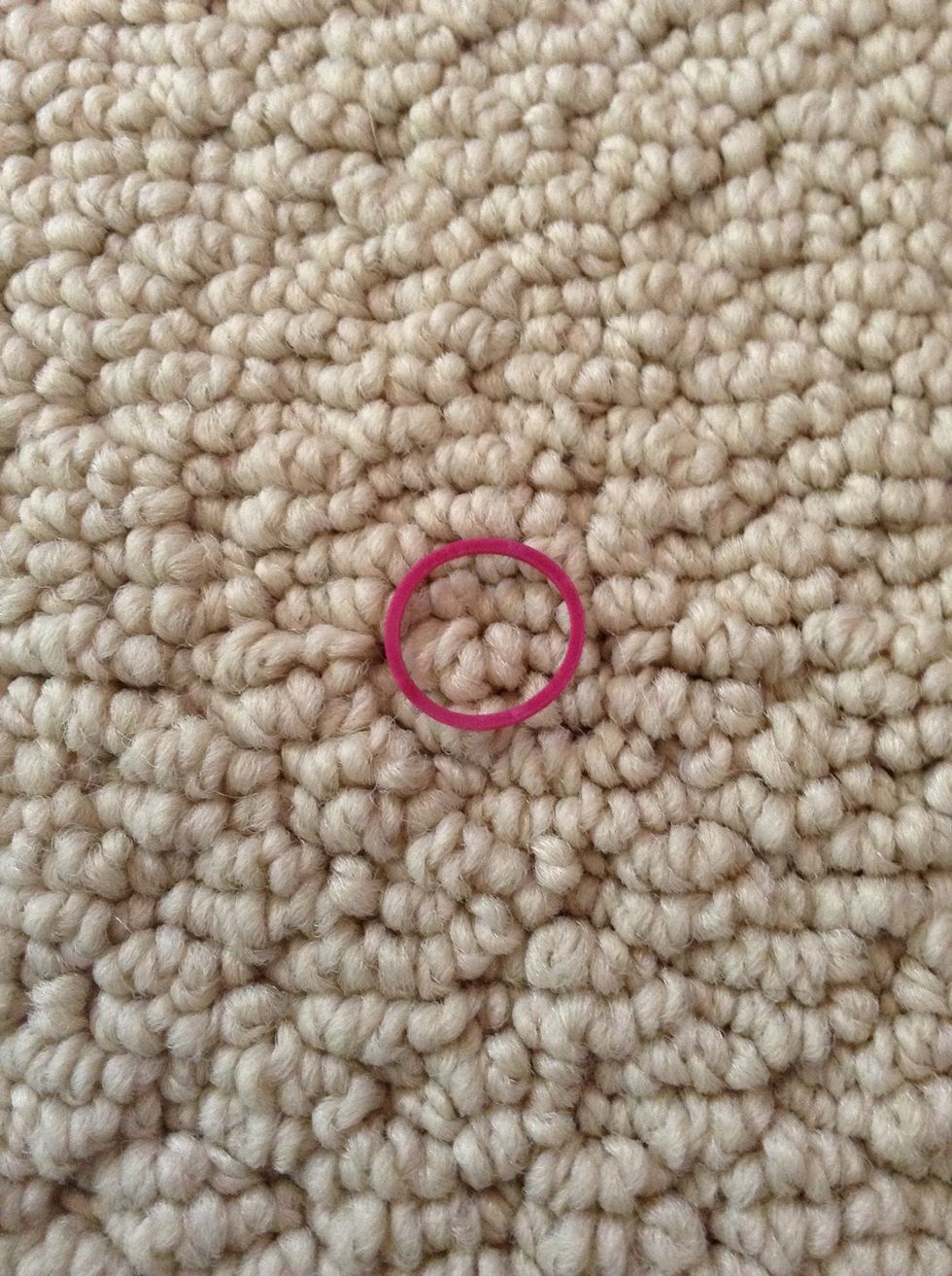 Grab one band in your border color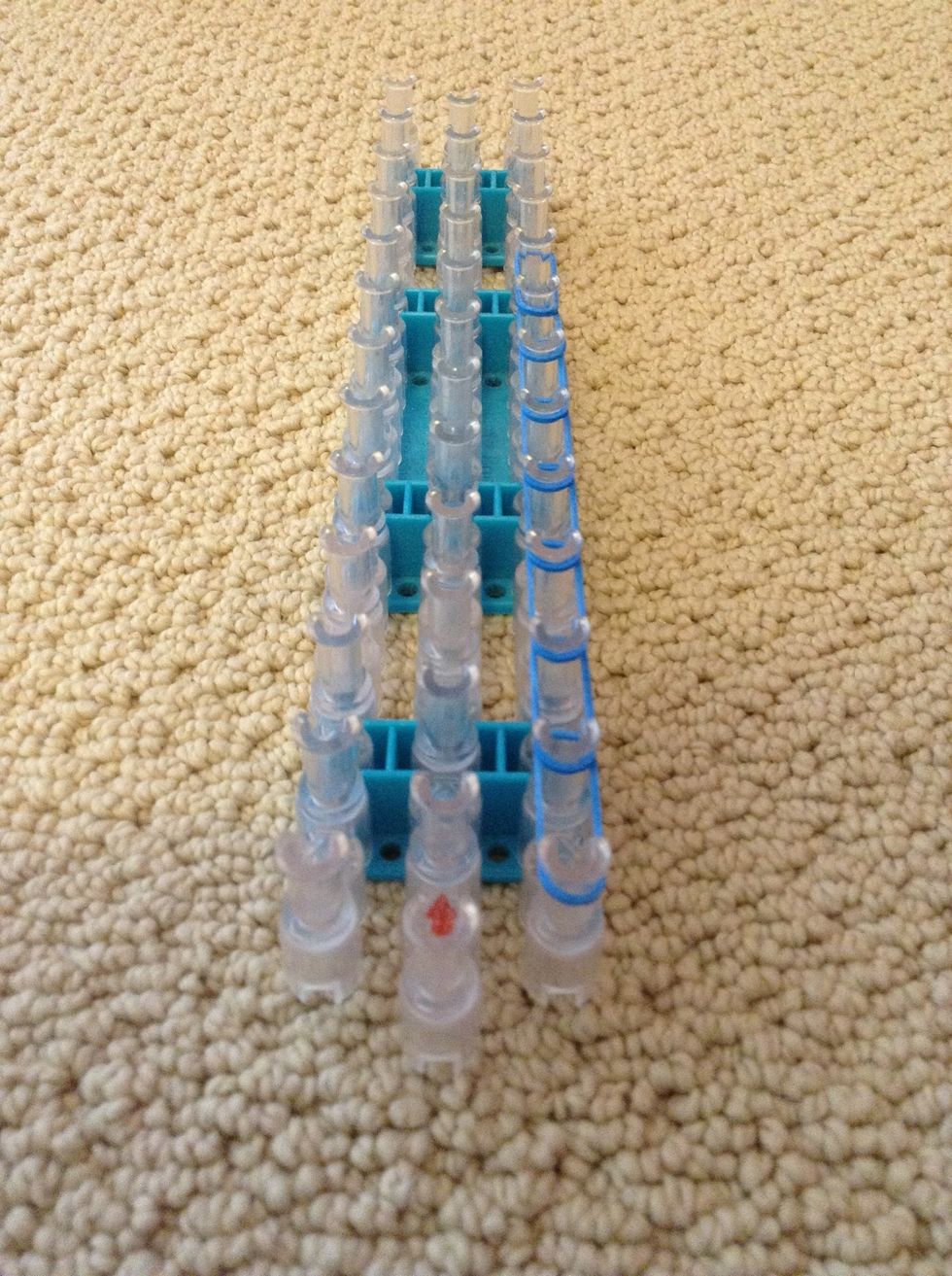 Place enough rubber bands to fit your wrist on the loom.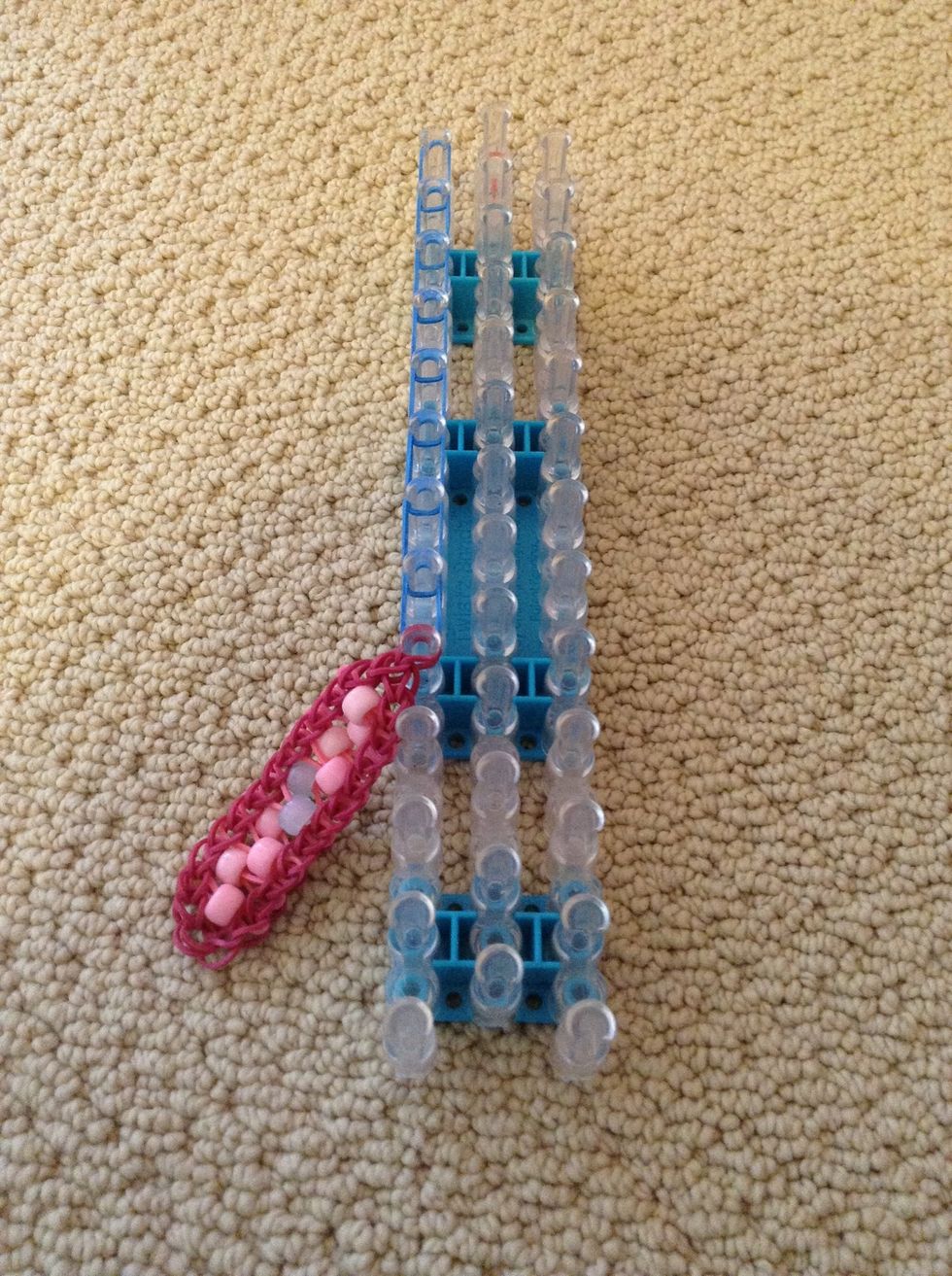 Pull the bracelet off the hook and place it on the very last peg that has a band on it.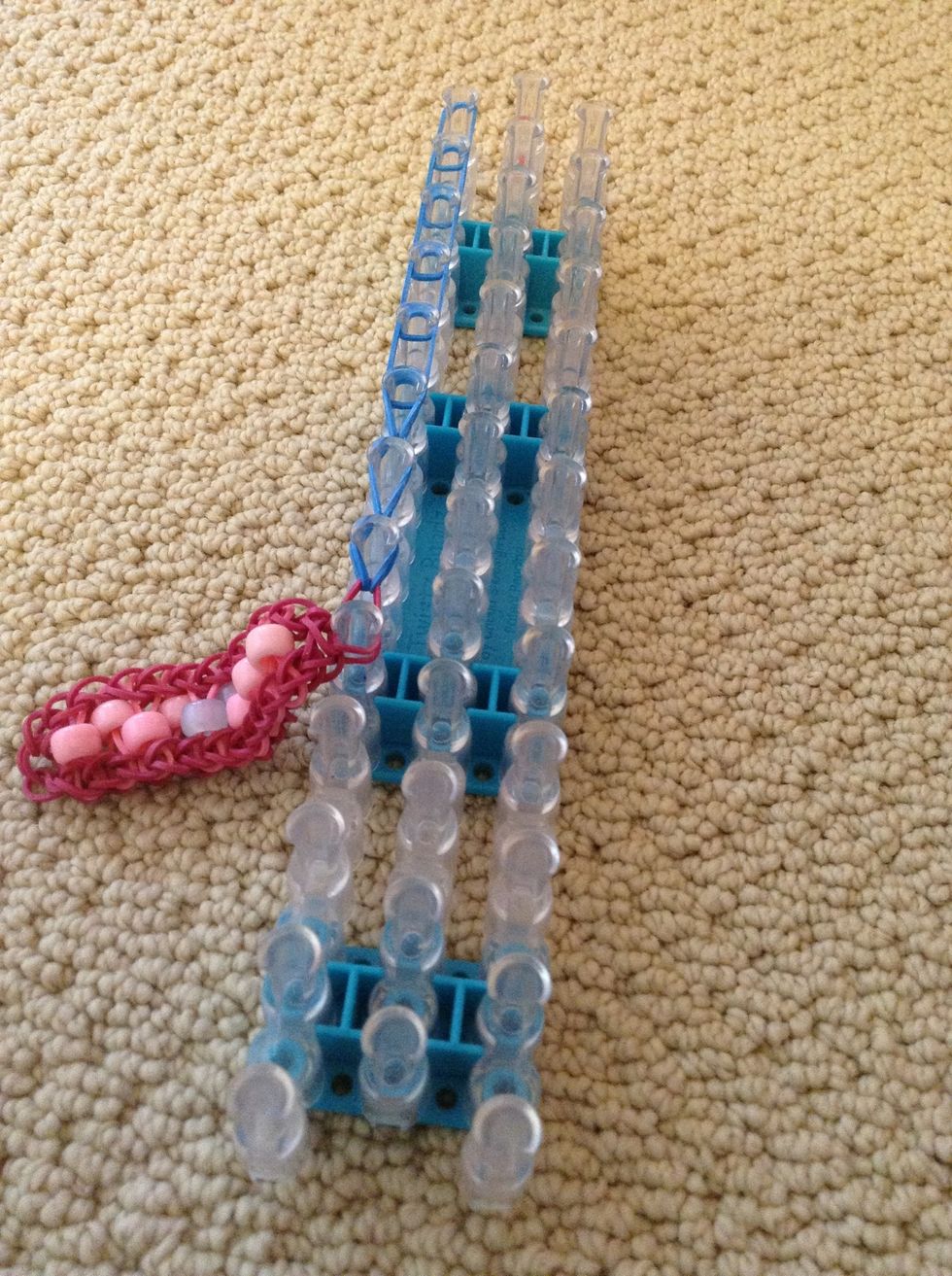 Start hooking just like in the videos.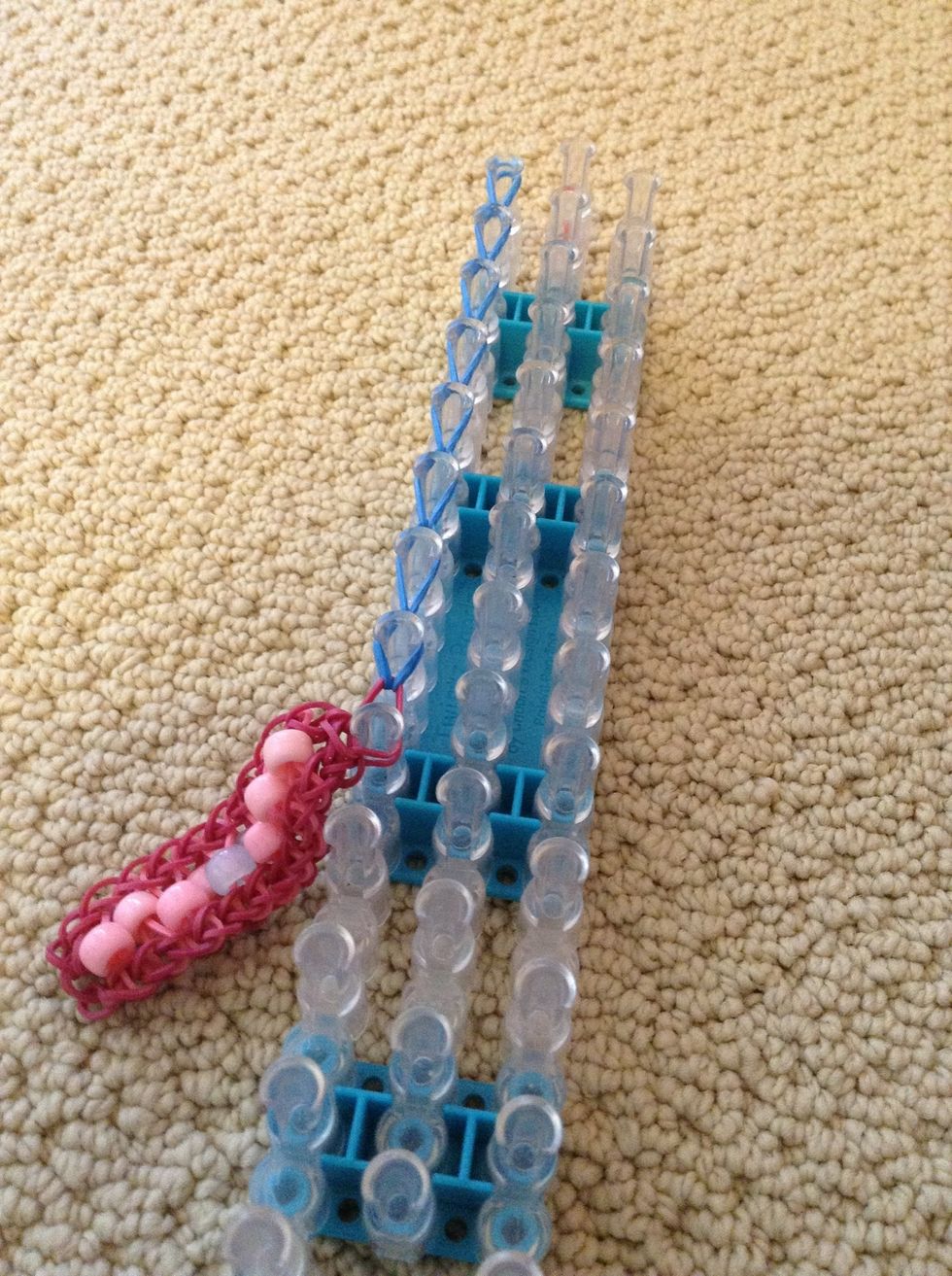 Stop once you have reached the end.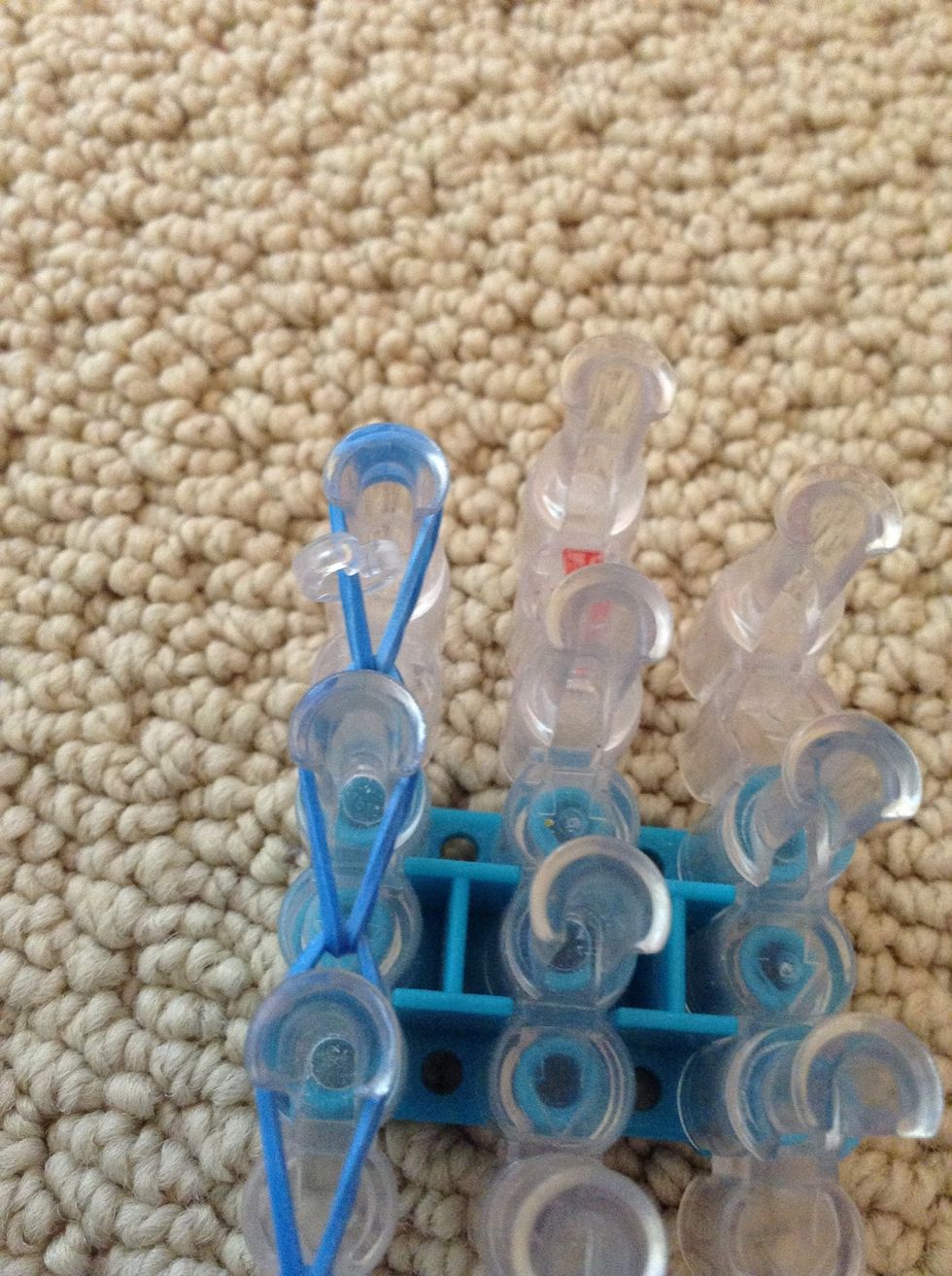 Attach a c-clip to the very last peg and pull the bracelet off the loom.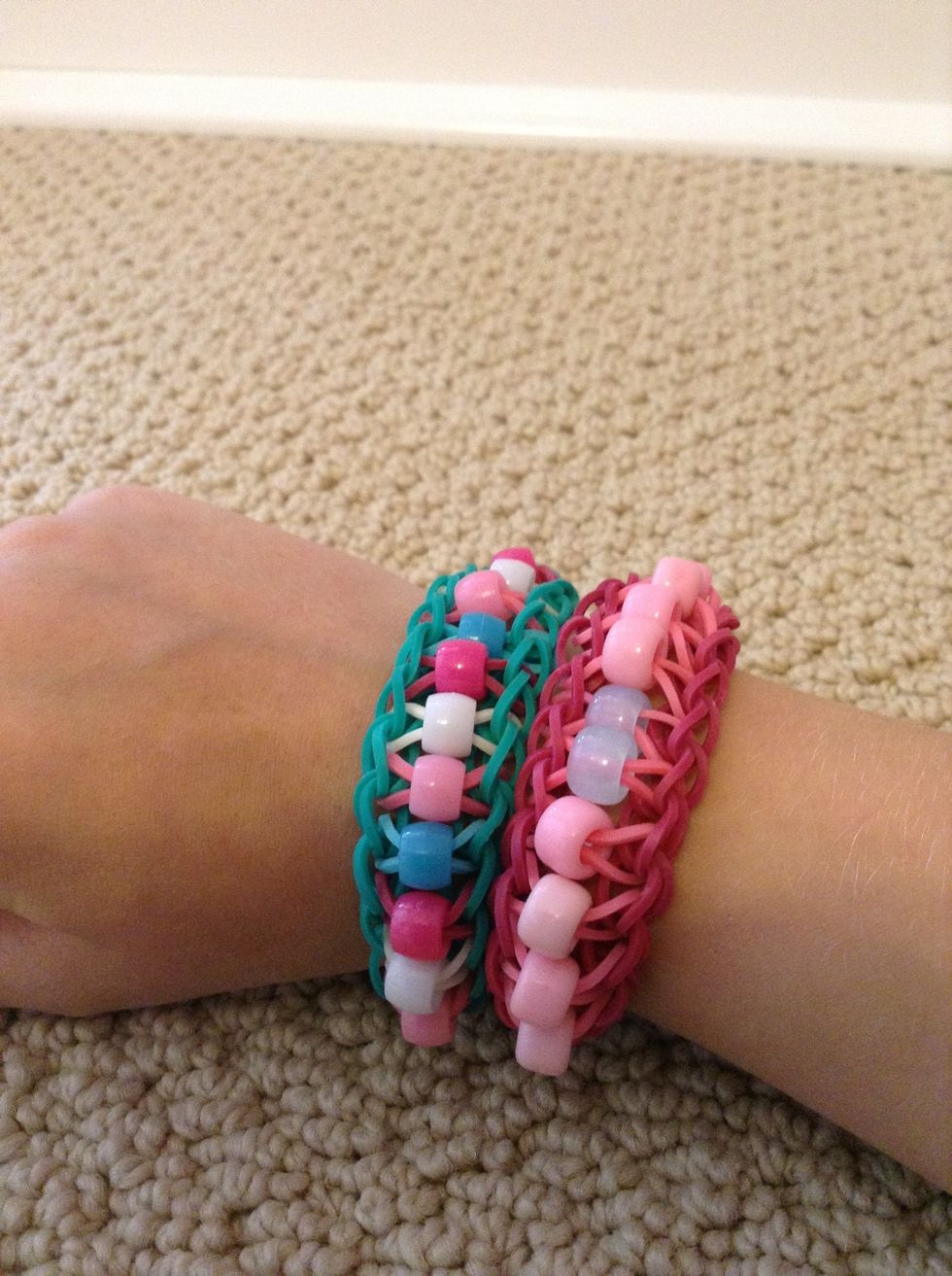 Thanks for watching!!
If you liked this guide then please check out my other rainbow loom guides and don't forget to like, comment, and follow!
Beads
Small rubber bands
C clip
Rainbow loom kit