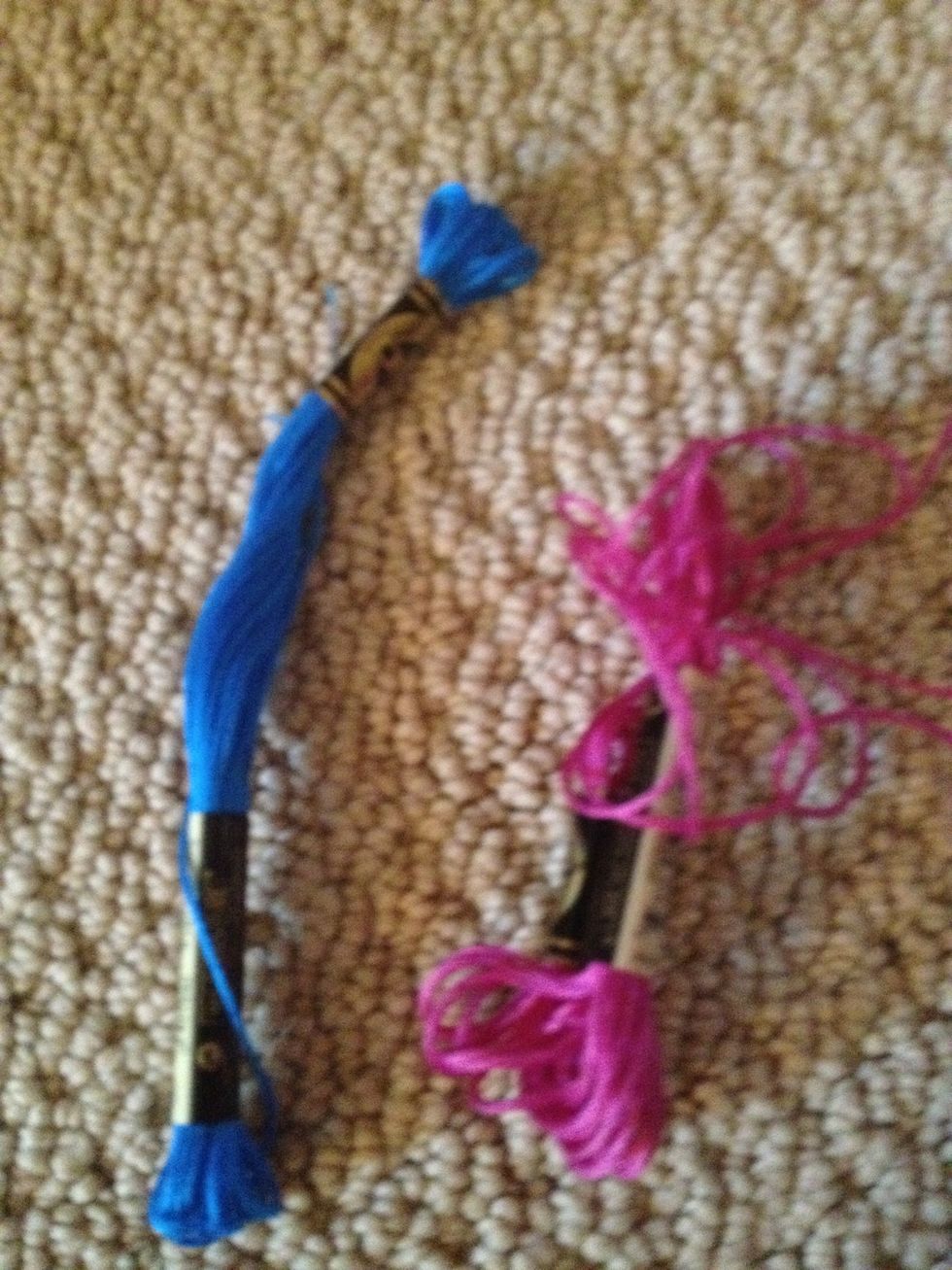 Pick two string colors.
Cut one 60 inches and the other 24.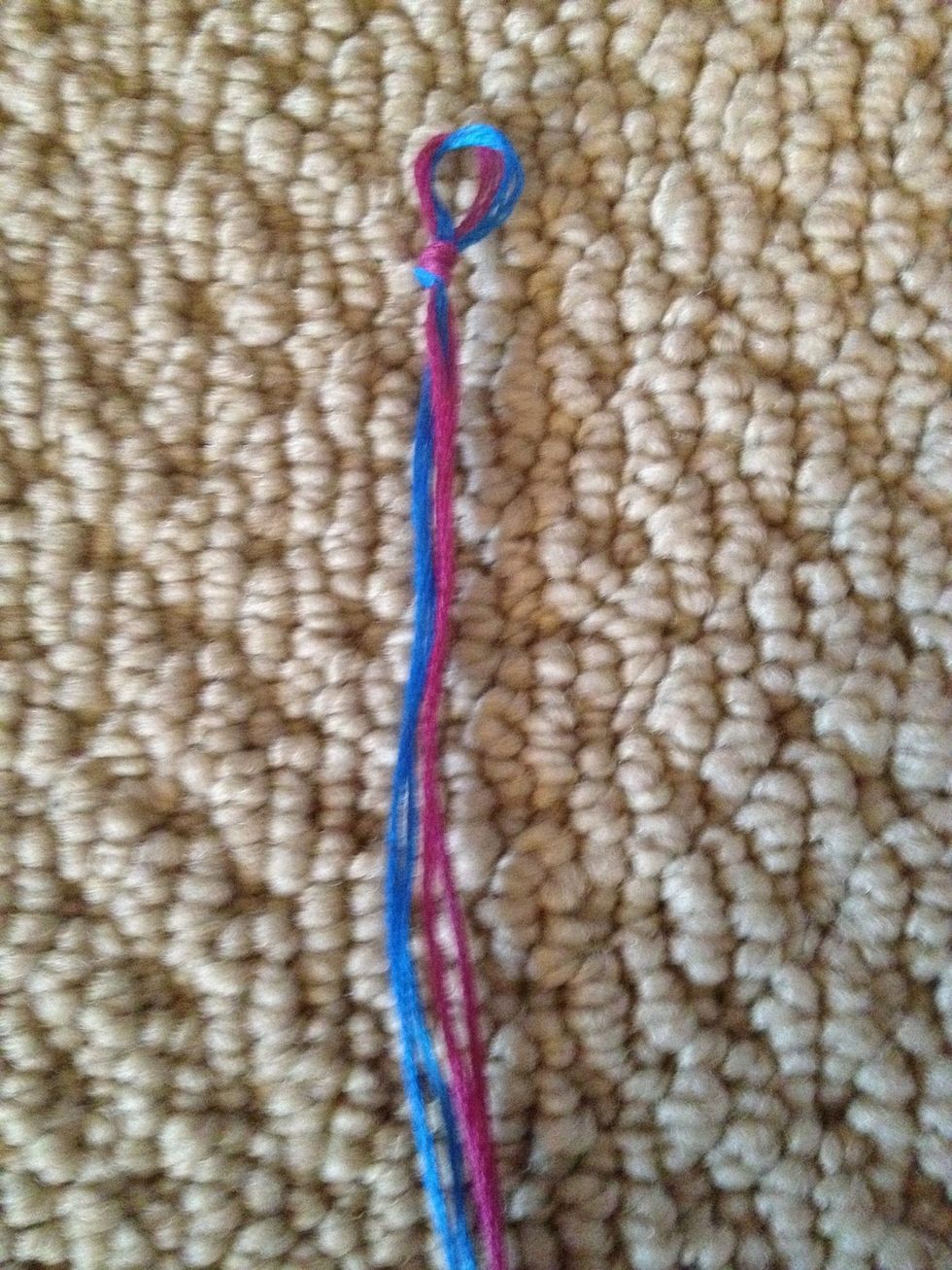 Fold them both in half and tie a knot where the loops are.
Put the strings in the clipboard and line them up like so the longest ones are on the outside and the smaller ones are on the inside.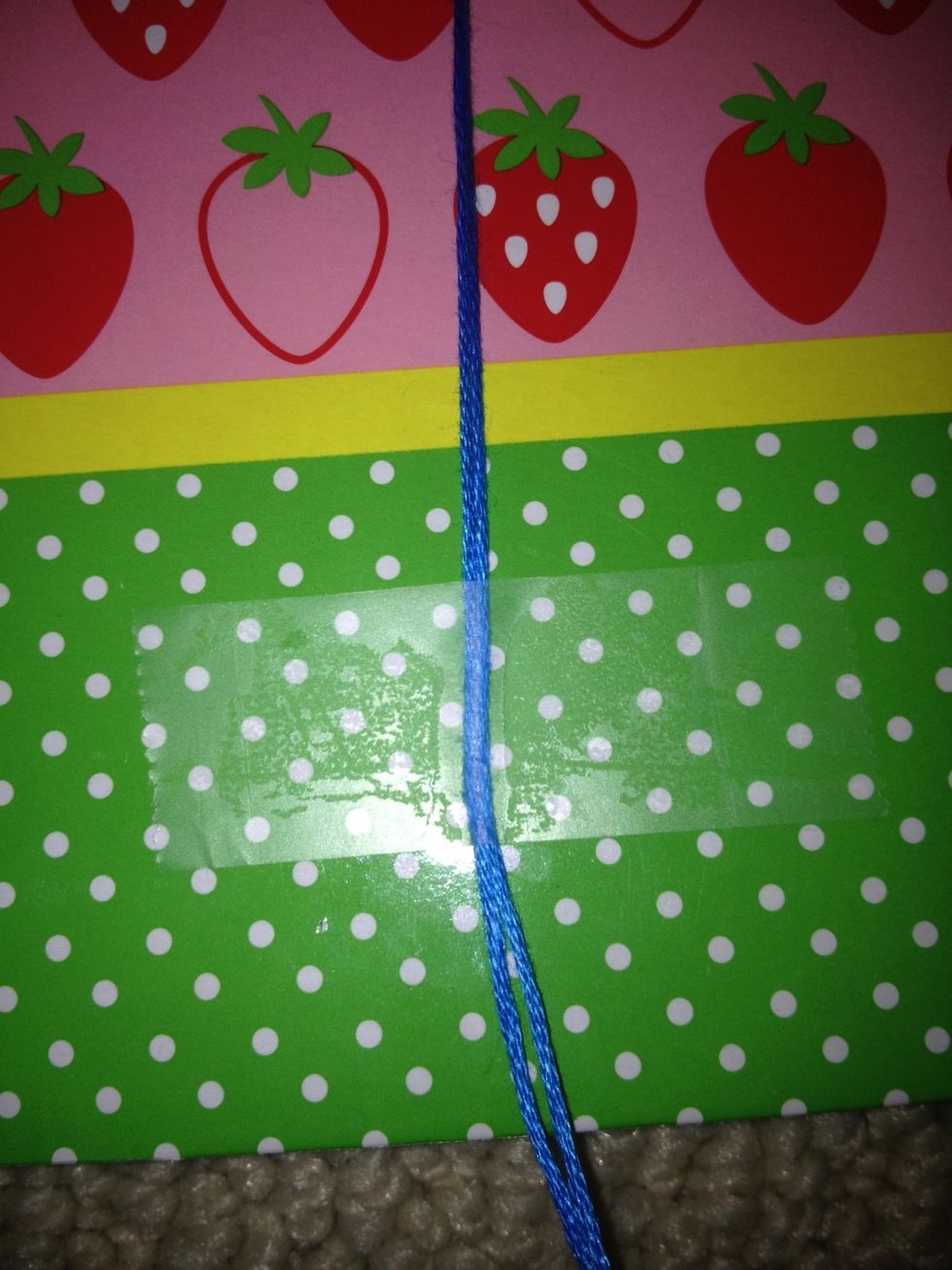 Take the smaller strings and tape them down at the ends.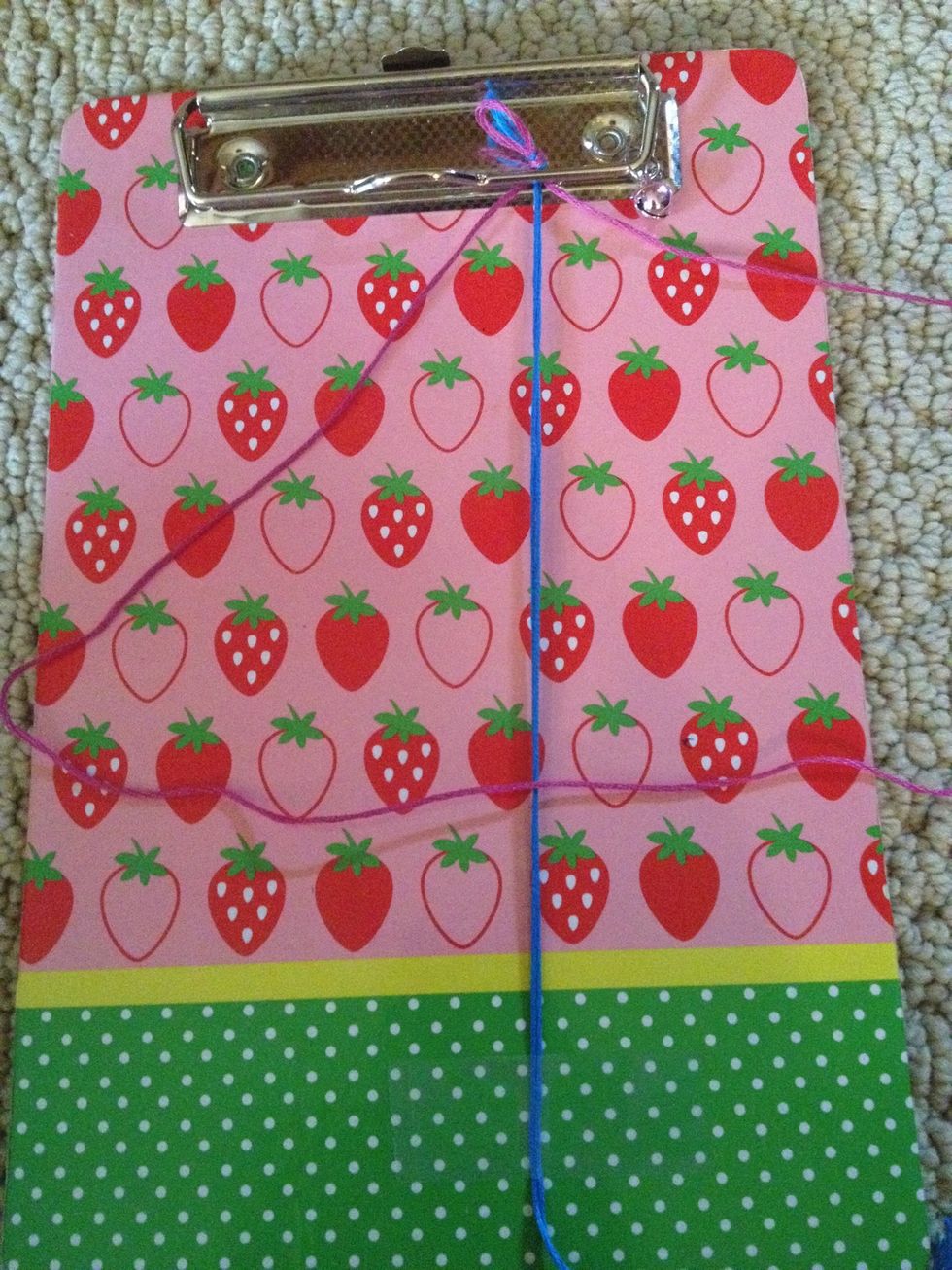 Fold your pink string over the two blue ones.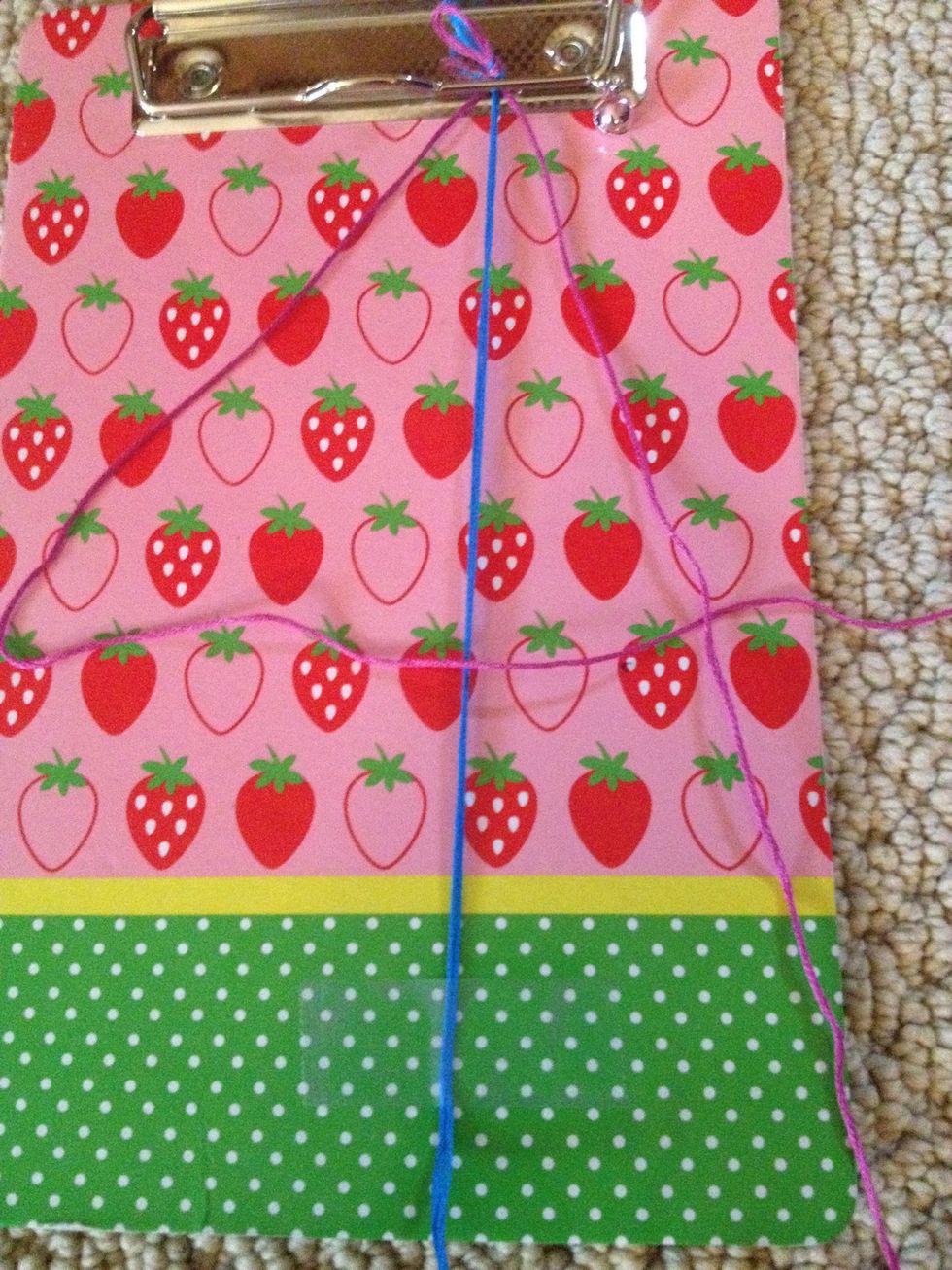 Place the other string like so.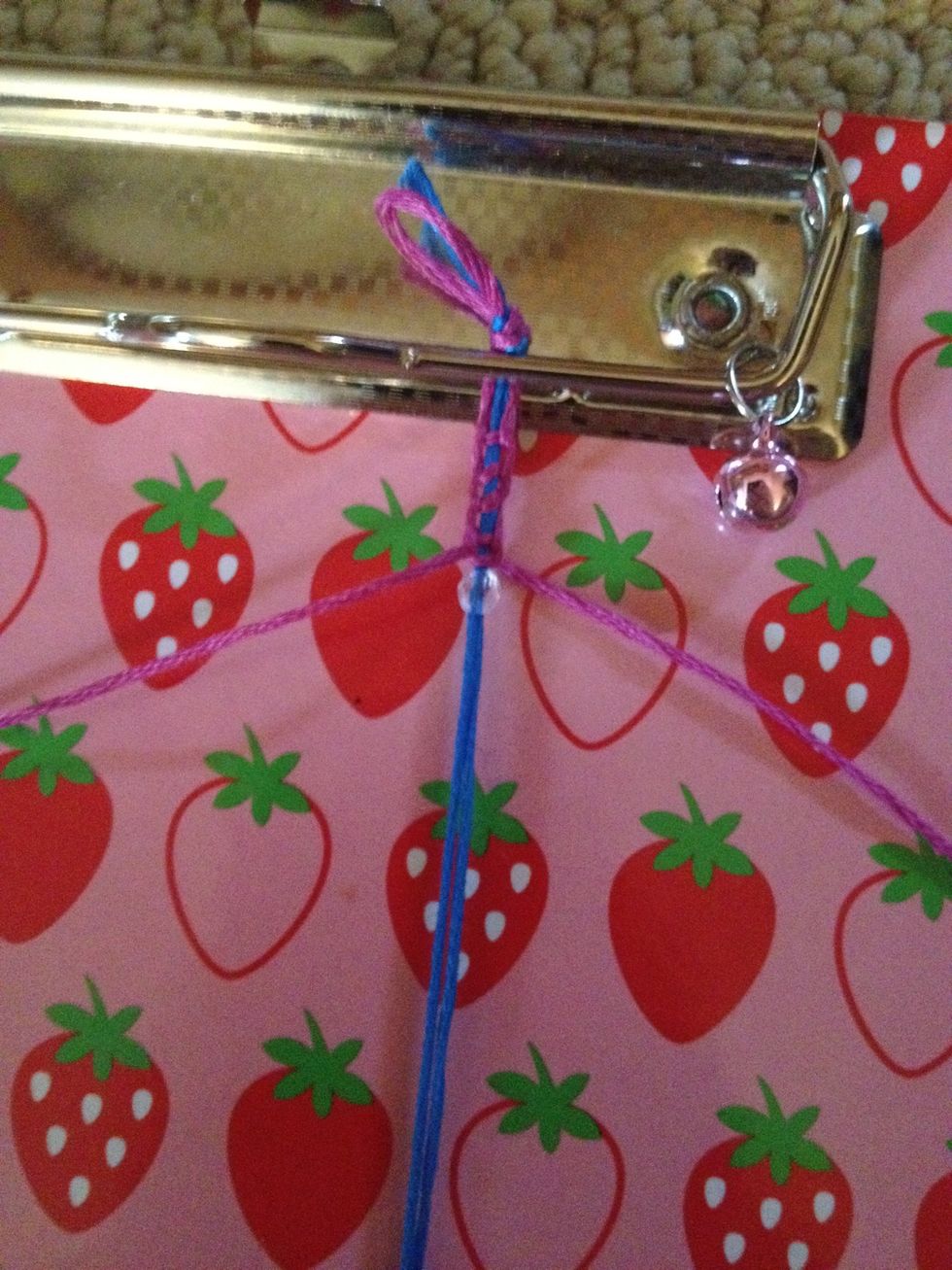 Now add the bead by slipping it through the Blue strings.
Keep repeating steps 6-9 until the length you want your bracelet to be.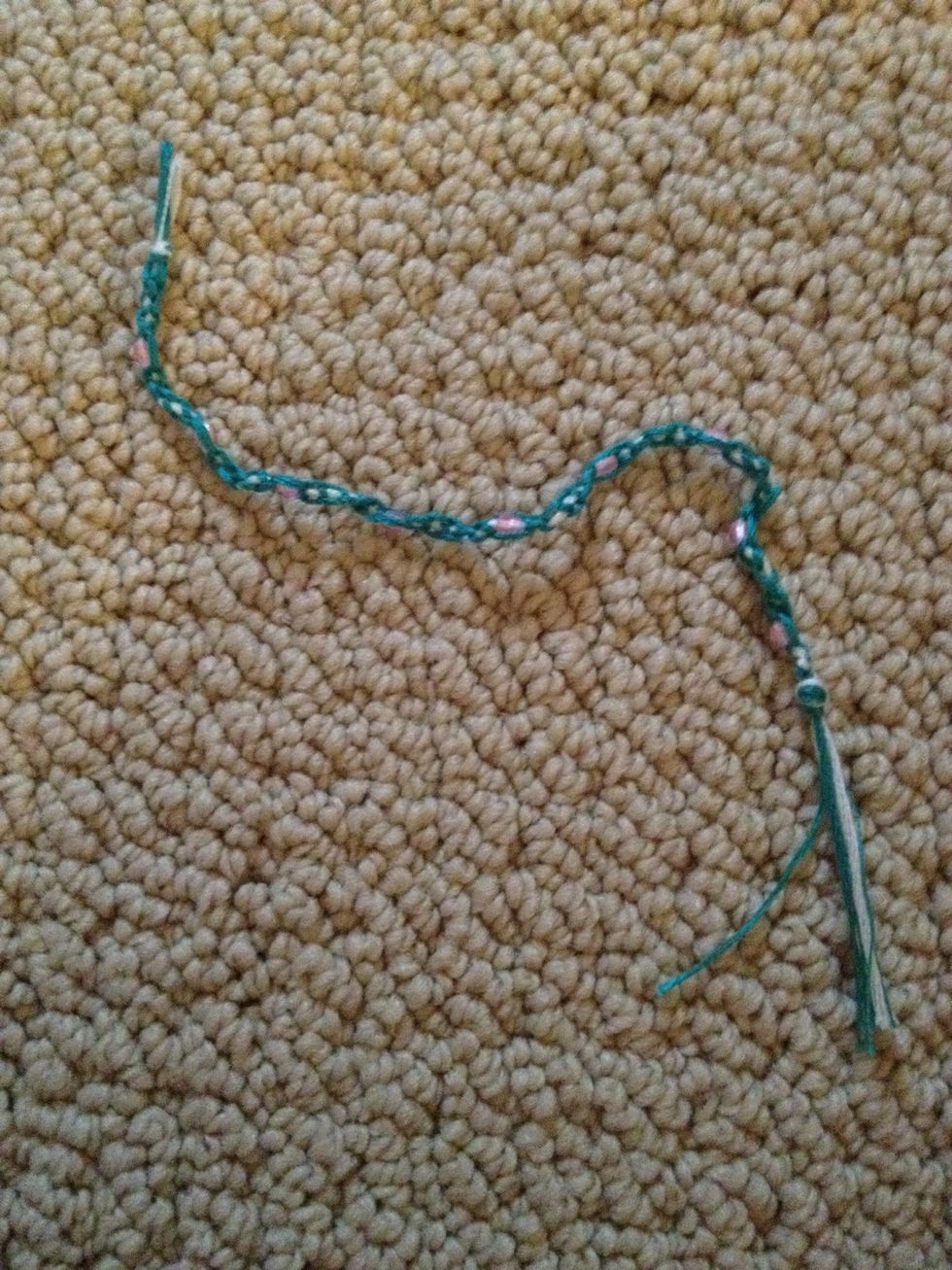 I hope you enjoyed this guide and please like, follow, and comment!
Scissors
Tape
Ruler
String
Clipboard
Small beads