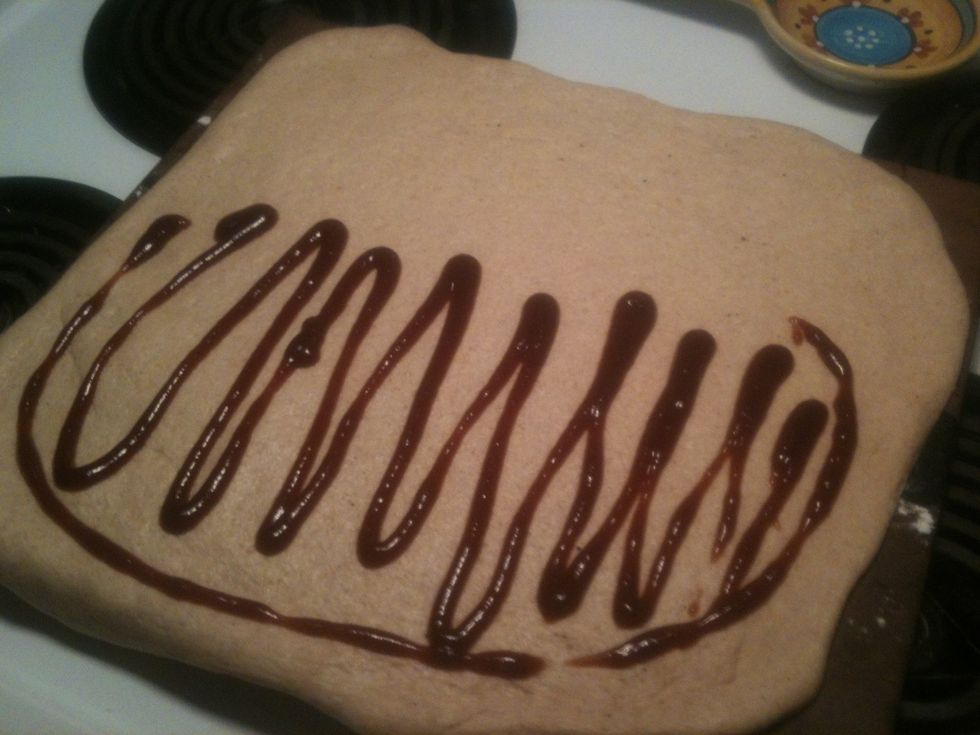 Roll the dough ball out into the best circle you can, though it doesn't have to be perfect! Squeeze some sauce on, and spread it around with the BACK of a big spoon.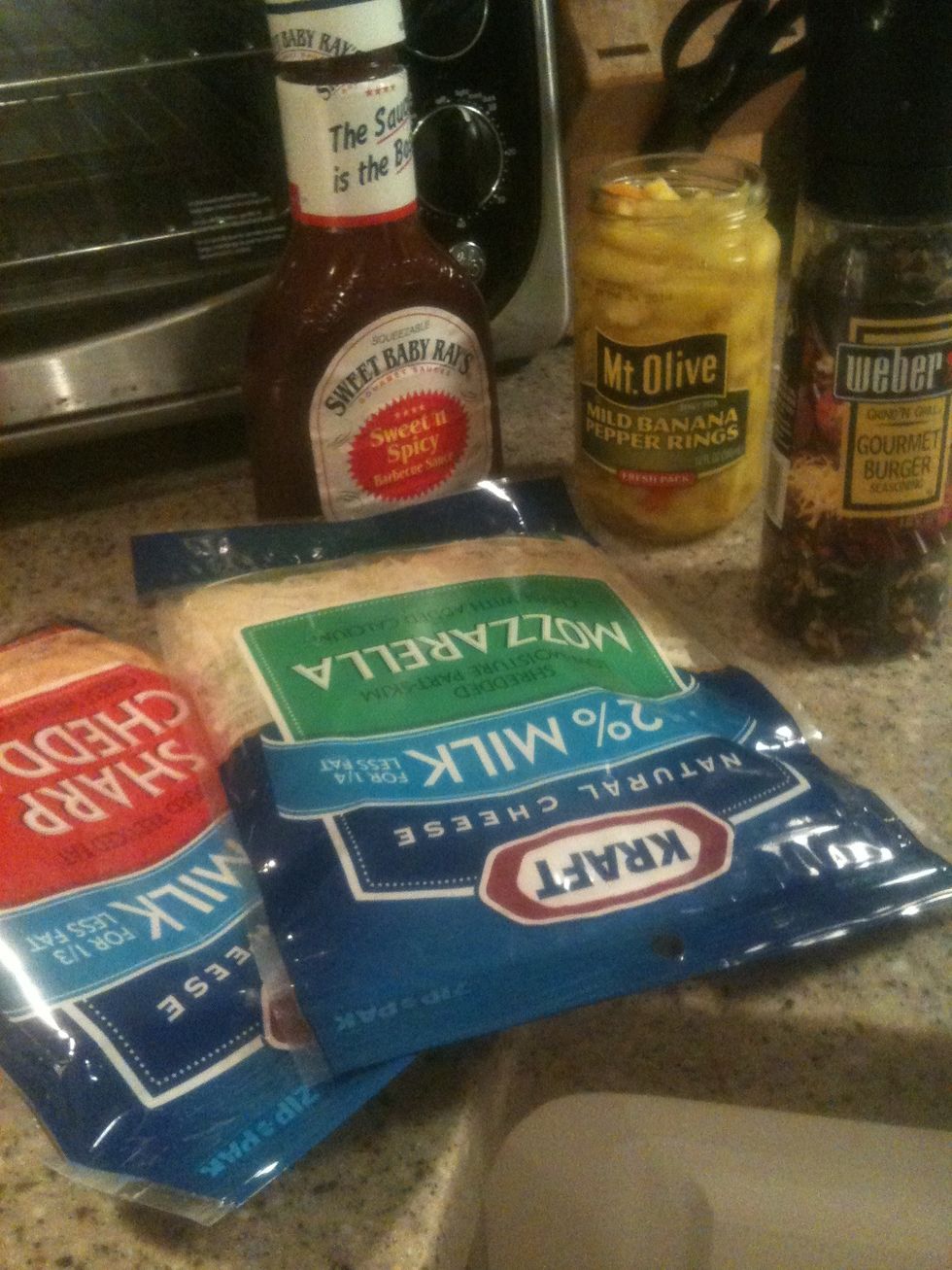 Cheddar, mozzarella, BBQ sauce (sweet and spicy), grilled chicken, banana pepper rings, and a spice blend for the crust (we'll get to that later). Onions are optional (I had to leave them out, sadly)
Put it all on! I rip/cut everything into small pieces to ensure that each bite is as delicious as the next. I only put it on half of the dough.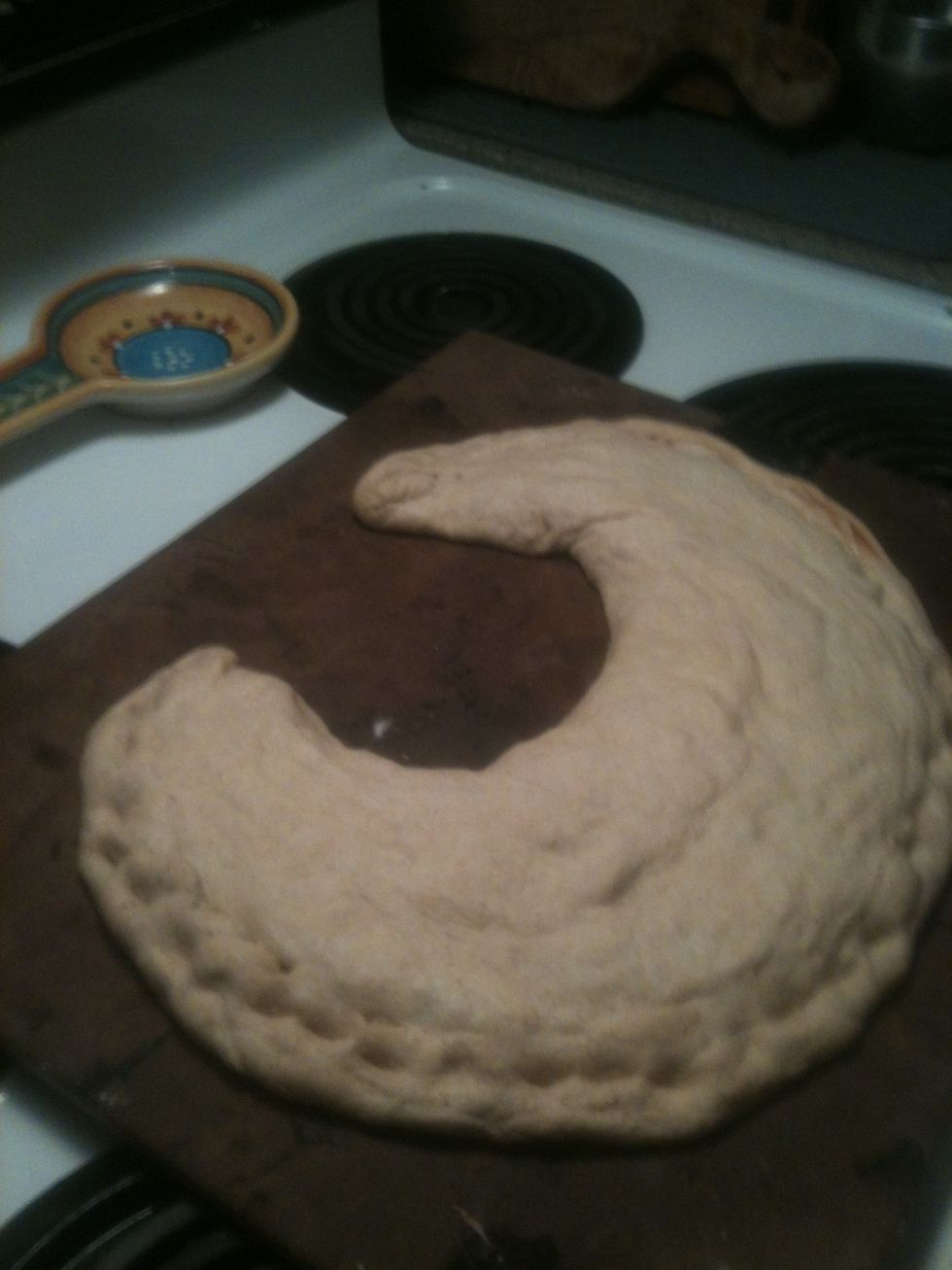 Fold it over and make a crust with your fingertips. I also rounded it like a moon, to fit centered on my pizza stone (or on a round baking sheet!)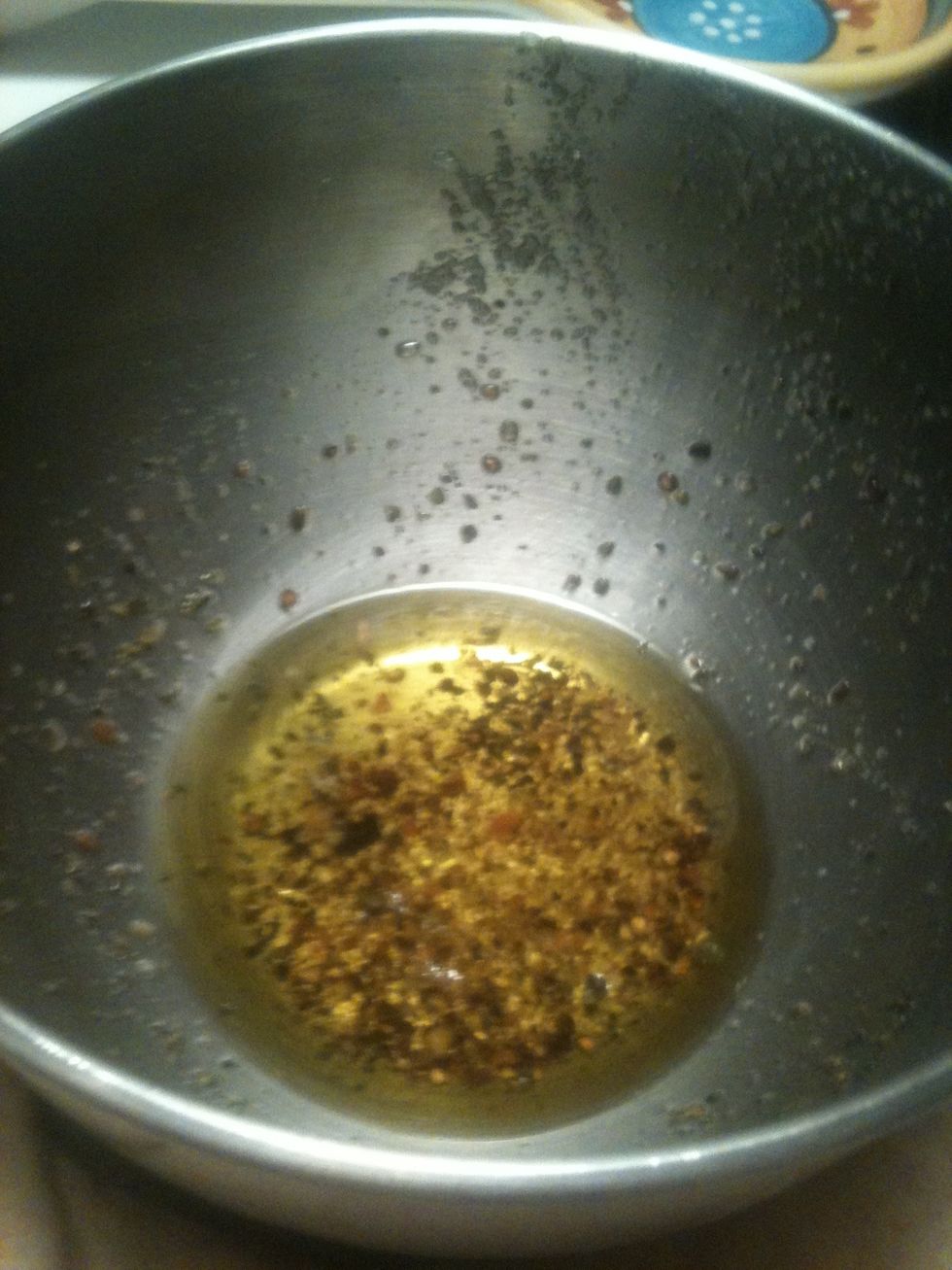 Mix about 2 tbsp of Olive Oil and the Spice blend (you choose it!) and spread it on the top of the calzone. Crushed red pepper will give it a little needed kick. Bake at 425, for about 12-15 minutes.
1.0 Harris Teeter pizza dough ball
BBQ sauce of choice (I use a sweet and spicy)
Mild banana peppers
Chicken breast (about two)
Mozzarella
Cheddar cheese
1/4 Red onion
2.0Tbsp Olive oil
Spice blend