Measure out 1/2 cup of citric acid and put in the bowl. Also get a whisk ready for this bowl.
Measure out 1 cup of baking soda and add to bowl containing citric acid.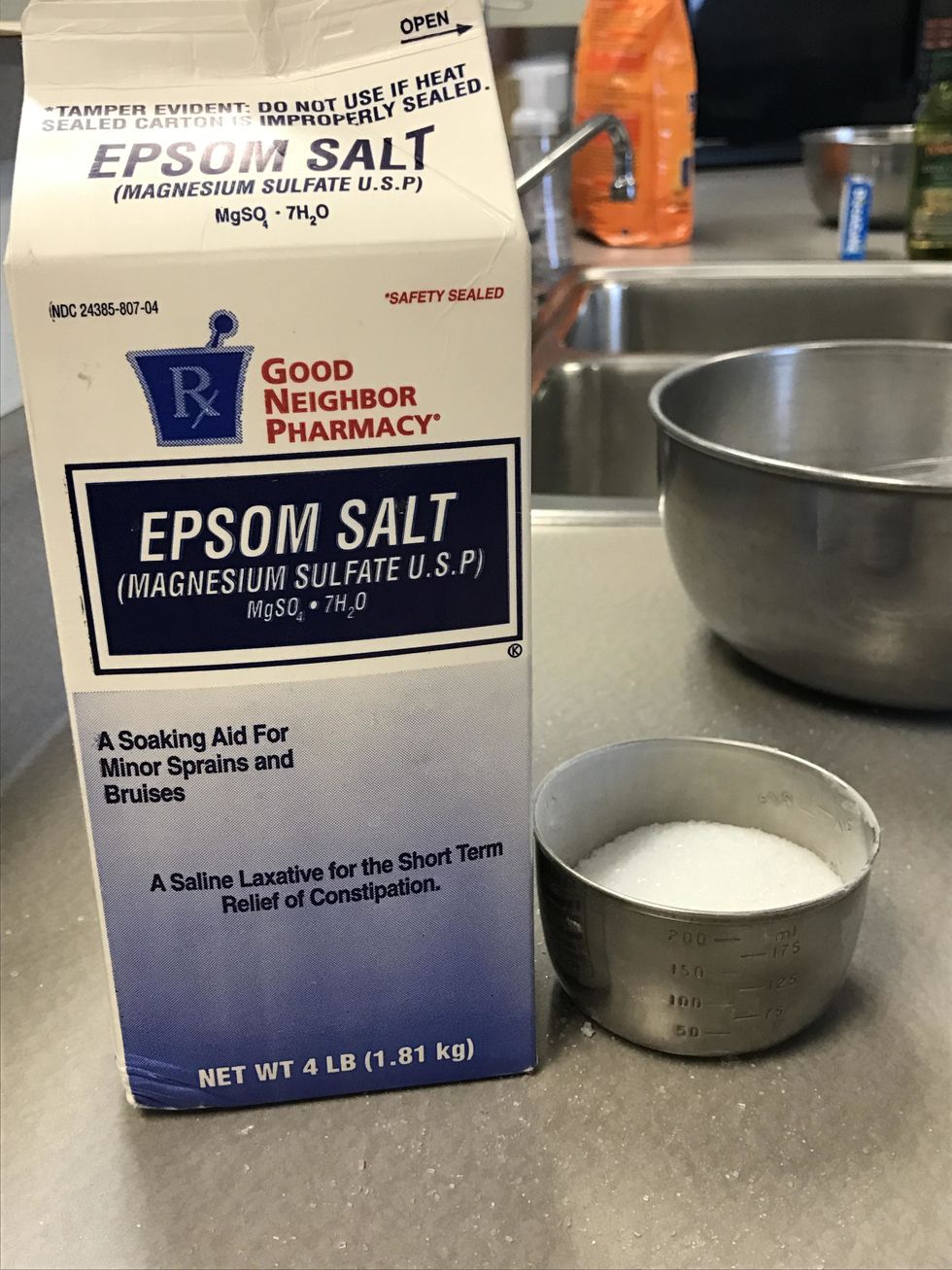 Measure out 1/2 cup of Epsom salt and add to bowl with citric acid and baking soda.
Mix together all dry ingredients with whisk, and be sure to remove any clumps that may have formed.
Obtain the second bowl which your liquid ingredients will be mixed in.
Measure out 3 teaspoons of olive oil and add into the bowl.
Measure 2 teaspoons of the essential oils you have chosen. Add into the bowl with olive oil.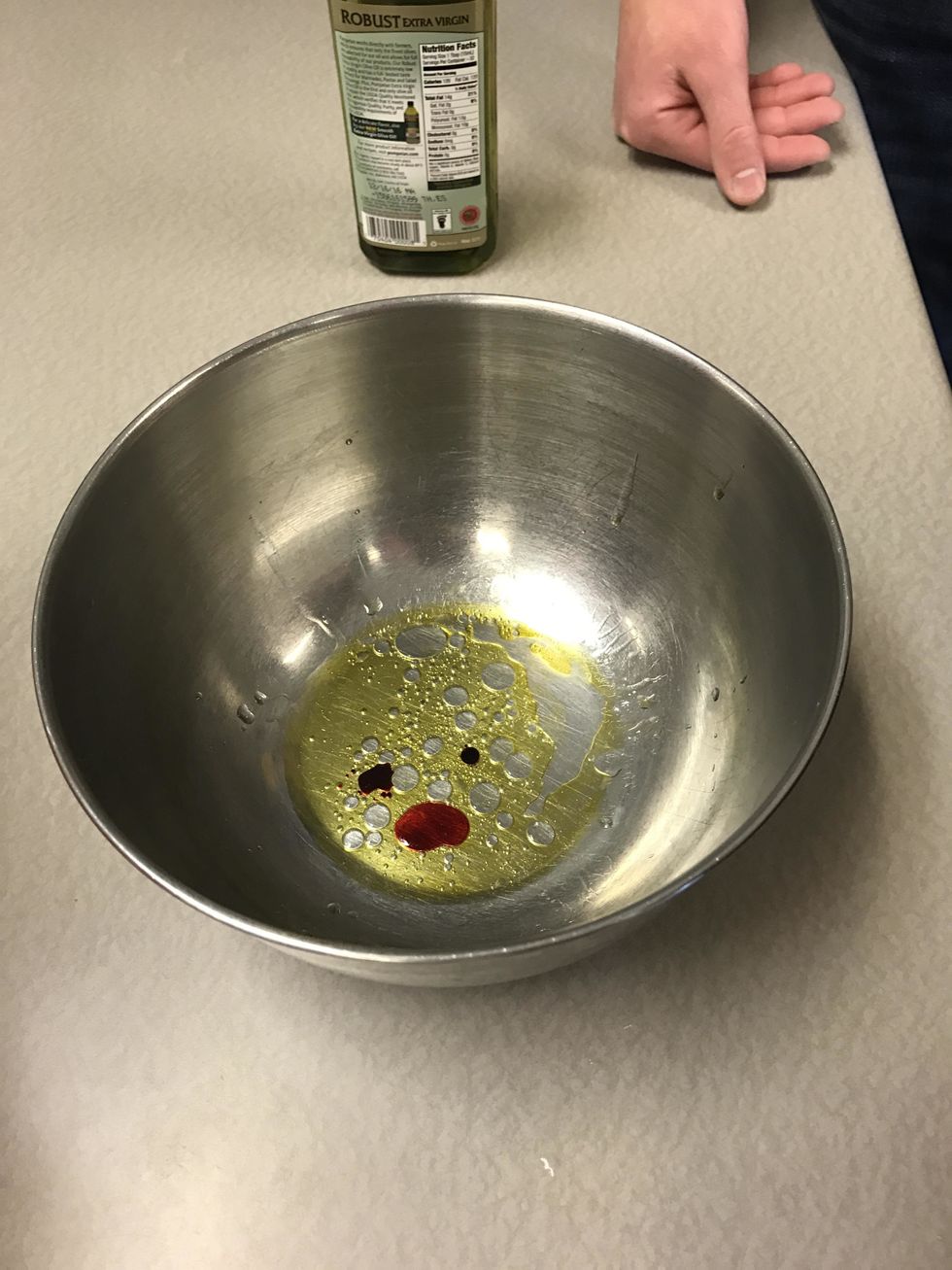 Add in the desired amounts of food coloring to the bowl with other liquid ingredients. Use a spoon to stir together as best you can.
Slowly mix dry ingredients into the bowl containing the liquid ingredients. Add small amounts at a time while stirring.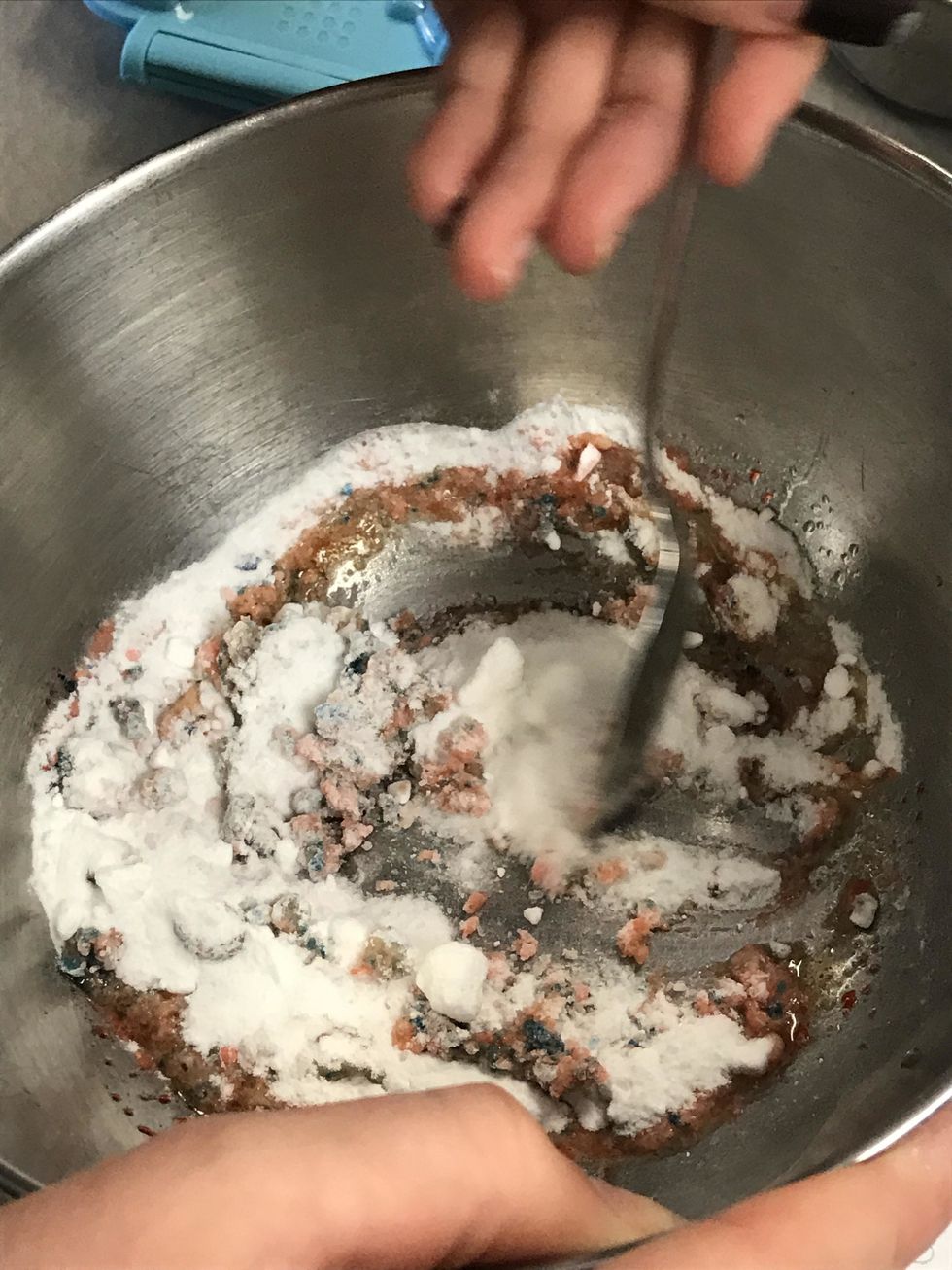 After all of the dry ingredients have been combined with the liquids, stir with spoon to mix ingredients. Add extra olive oil if you have difficulty completely combining the mixture.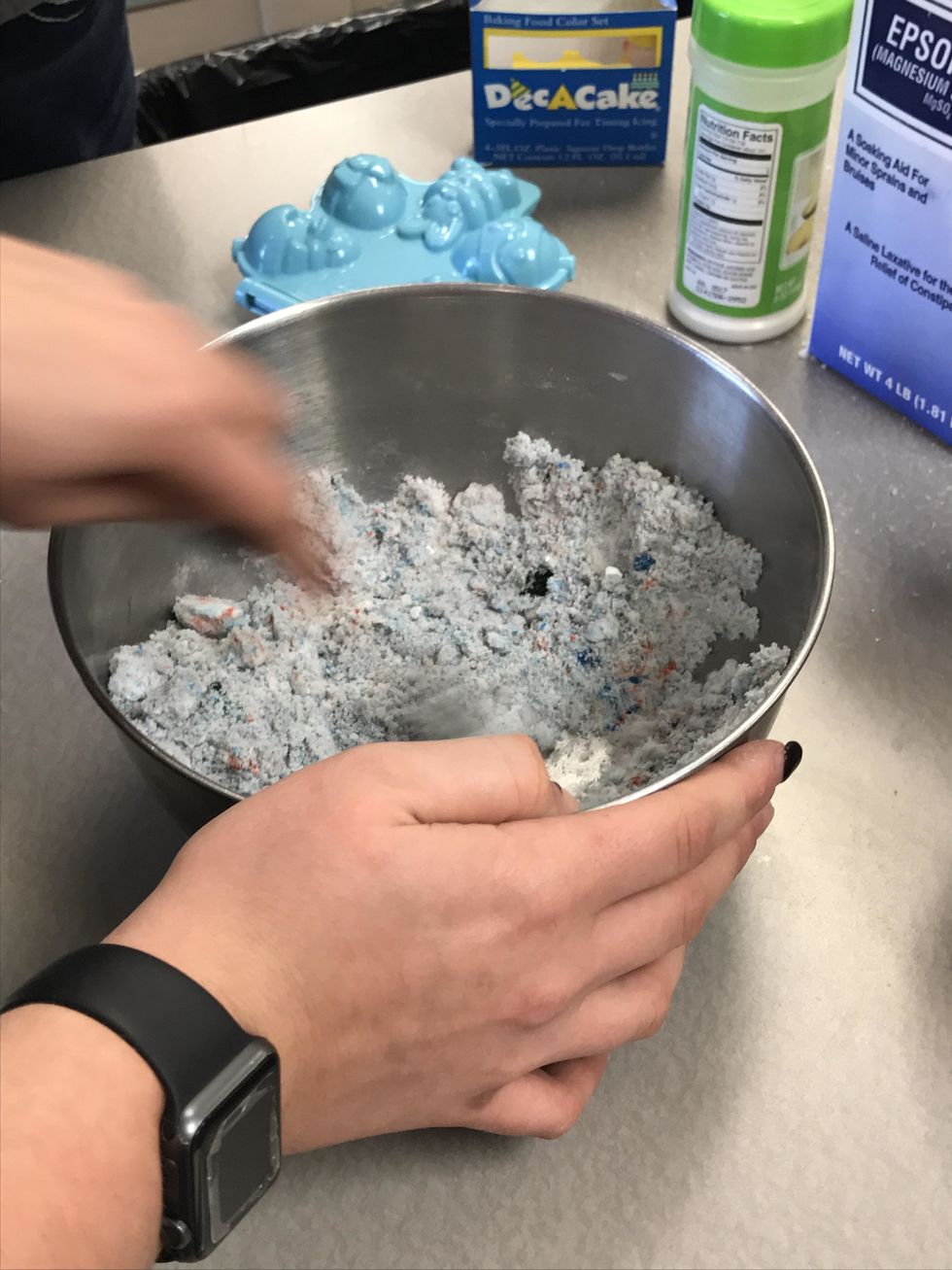 Once mostly mixed, use hands to finely work the mix together. Make sure all the food coloring is mixed in well.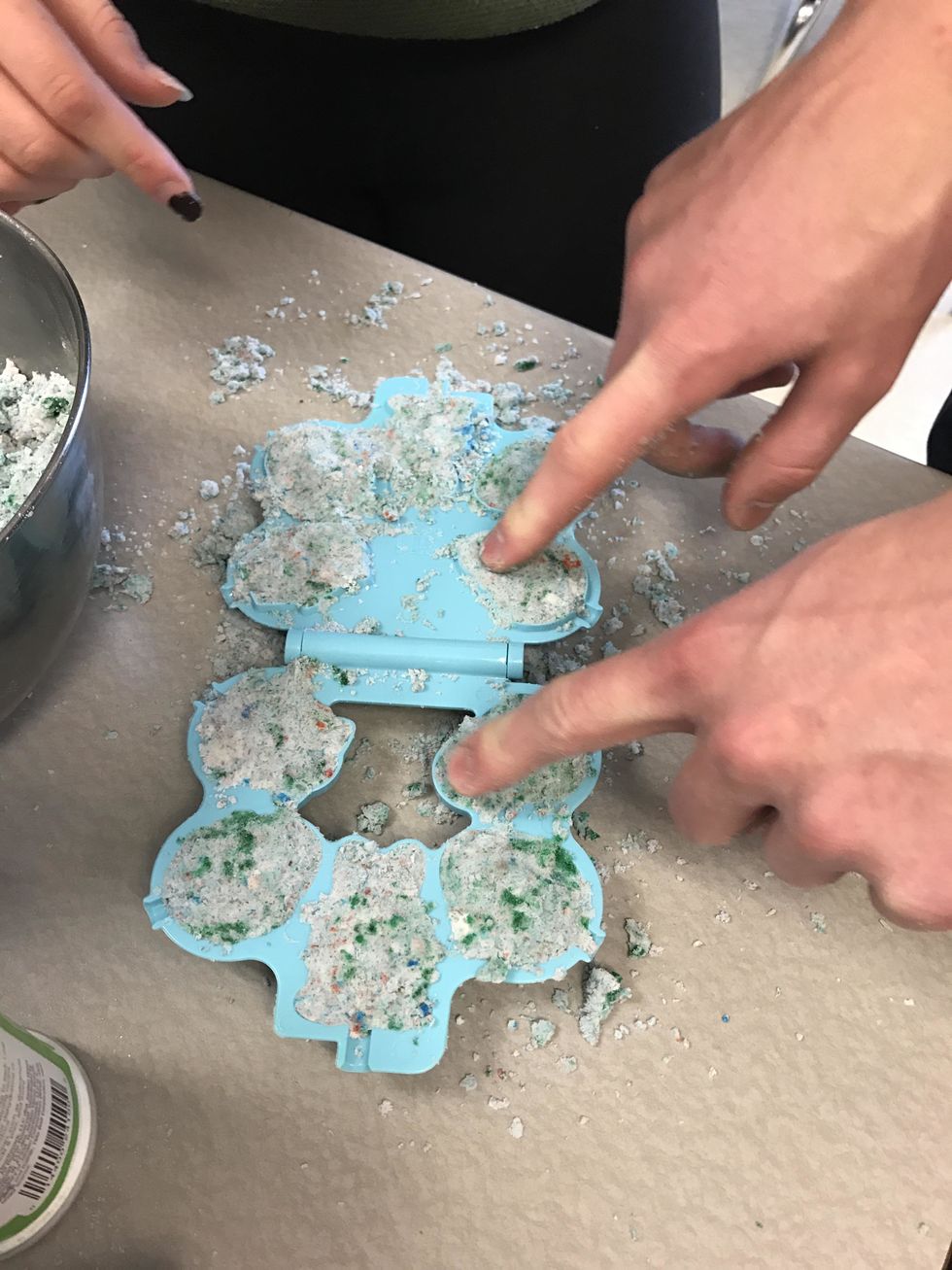 Use your hands to fill the mold completely, but be careful not to overfill the mold compartments or the bath bombs may not take the shape of the mold. Fold the mold together after filled.
Remove the bath bombs from mold after letting them sit for 24 hours.
1.0c Baking Soda
1/2c Citric Acid
1/2c Epsom Salts
1.0tsp Water
2.0tsp Essential Oils
3.0tsp Olive Oil
Food Coloring
2.0 Bowls (large enough to hold all ingredients)
1.0 Bath Bomb Mold
1.0 Whisk
1.0 Spoon