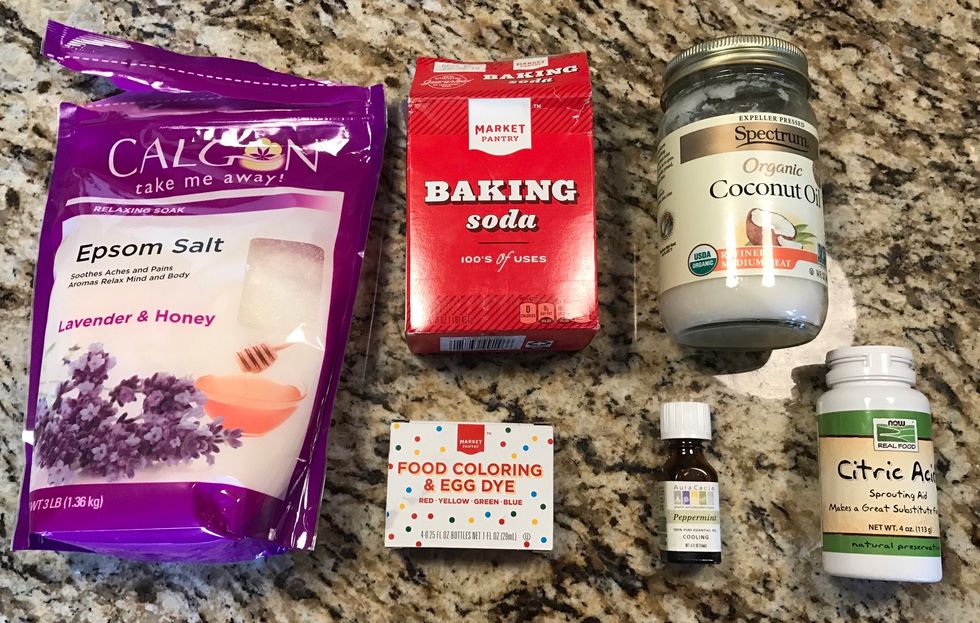 Gather Supplies: epsom salt, baking soda, food coloring, coconut oil, essential oil, and citric acid. Also make sure you have a whisk, large bowl, small bowl, a mold and a spoon.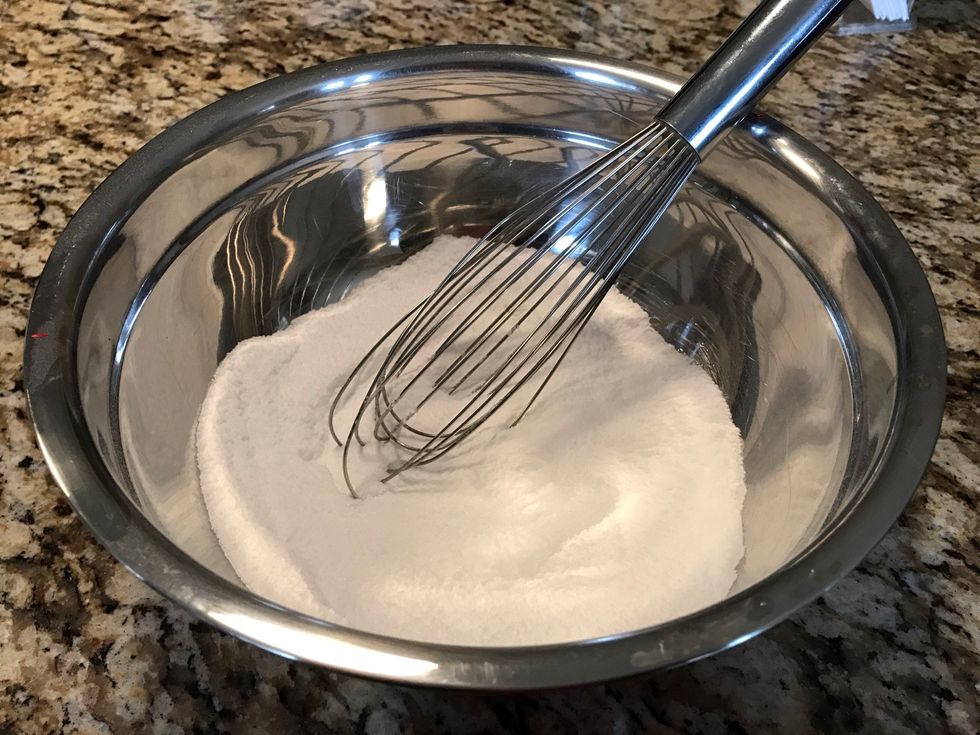 Combine the Dry Ingredients: this is your baking soda, epsom salt, and citric acid. Combine these in a large bowl and whisk.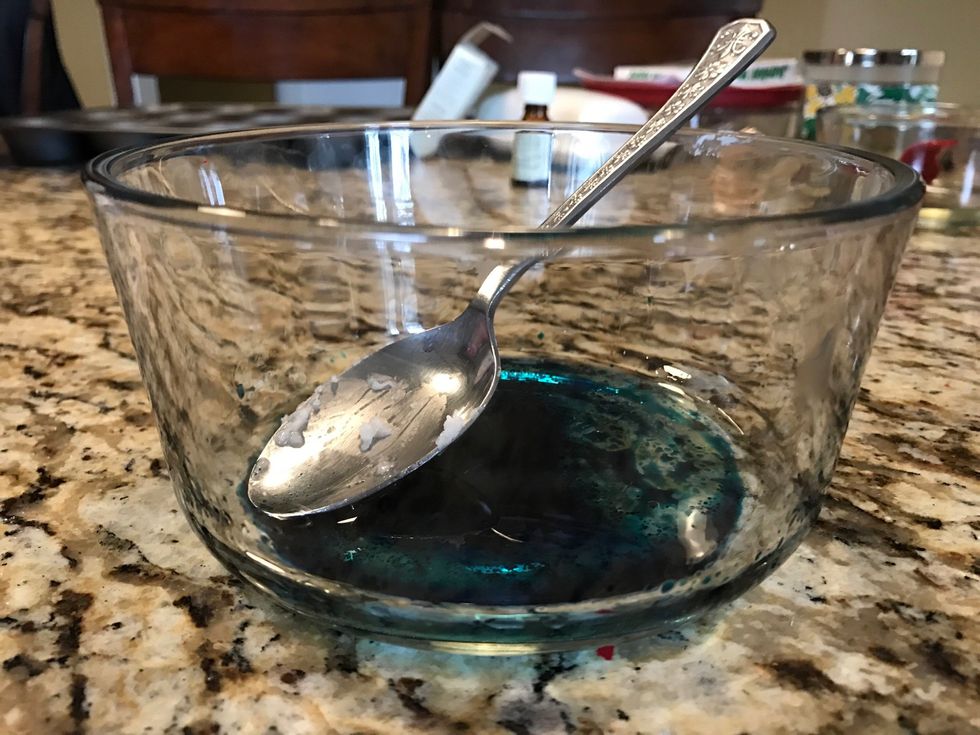 Combine the Wet Ingredients: this is the water, essential oil, coconut oil and food coloring. Combine these in a small bowl and stir with a spoon. You may need to melt the coconut oil if it is solid.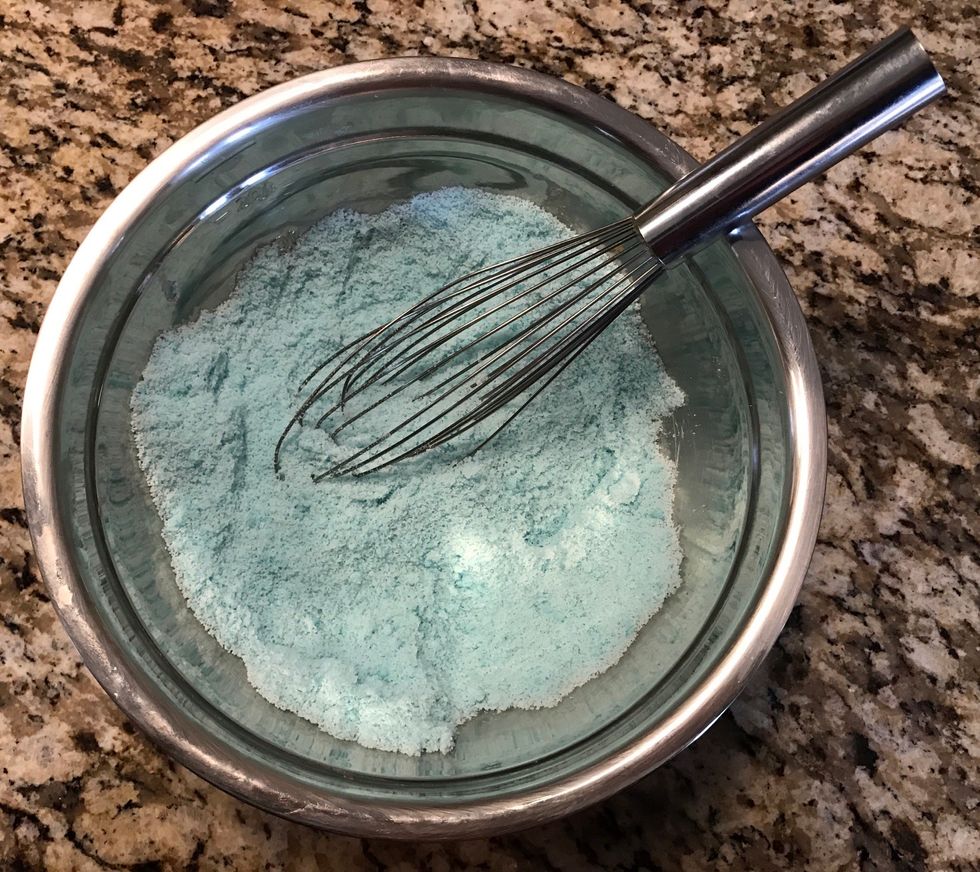 Combine the Mixtures: slowly pour the wet mixture into the dry mixture little by little, whisking as you go. The end result should resemble the look and texture of sand.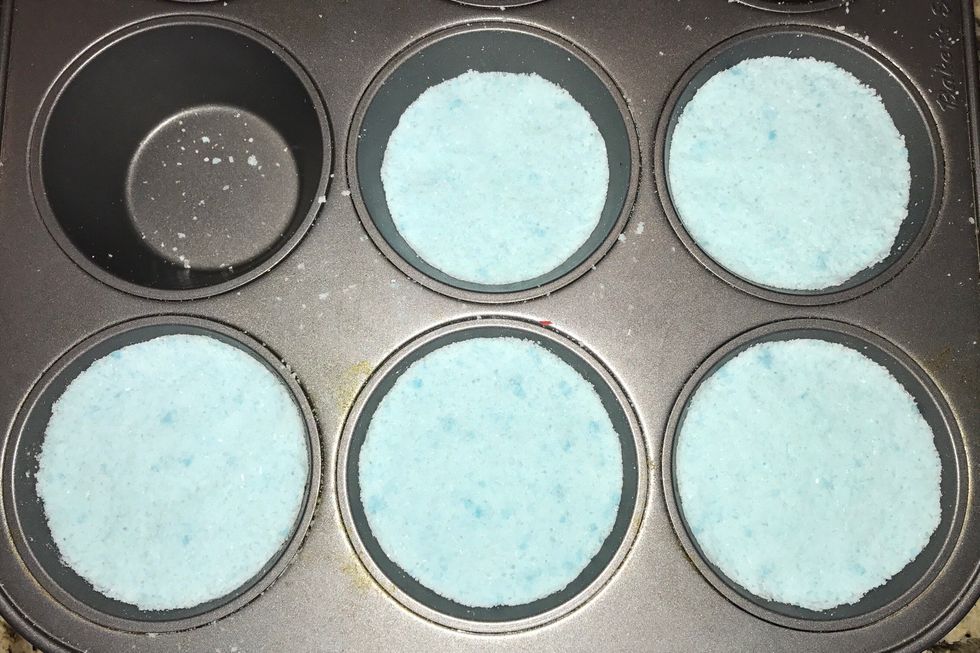 Mold: spoon the mixture into your mold and press to pack it tight. Now all you need to do is wait for the mix to dry. I would let them dry overnight.
Pop them Out: gently pry them out of the mold and you are finished!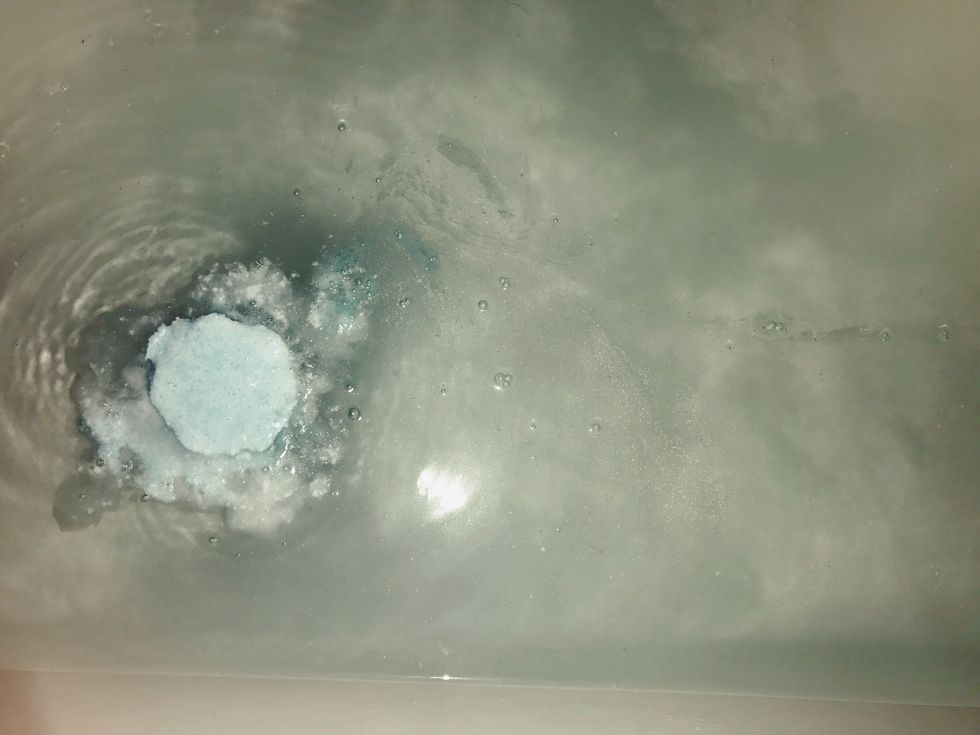 Fill the tub and drop your bath bomb into the bath.
Watch the bomb fizz!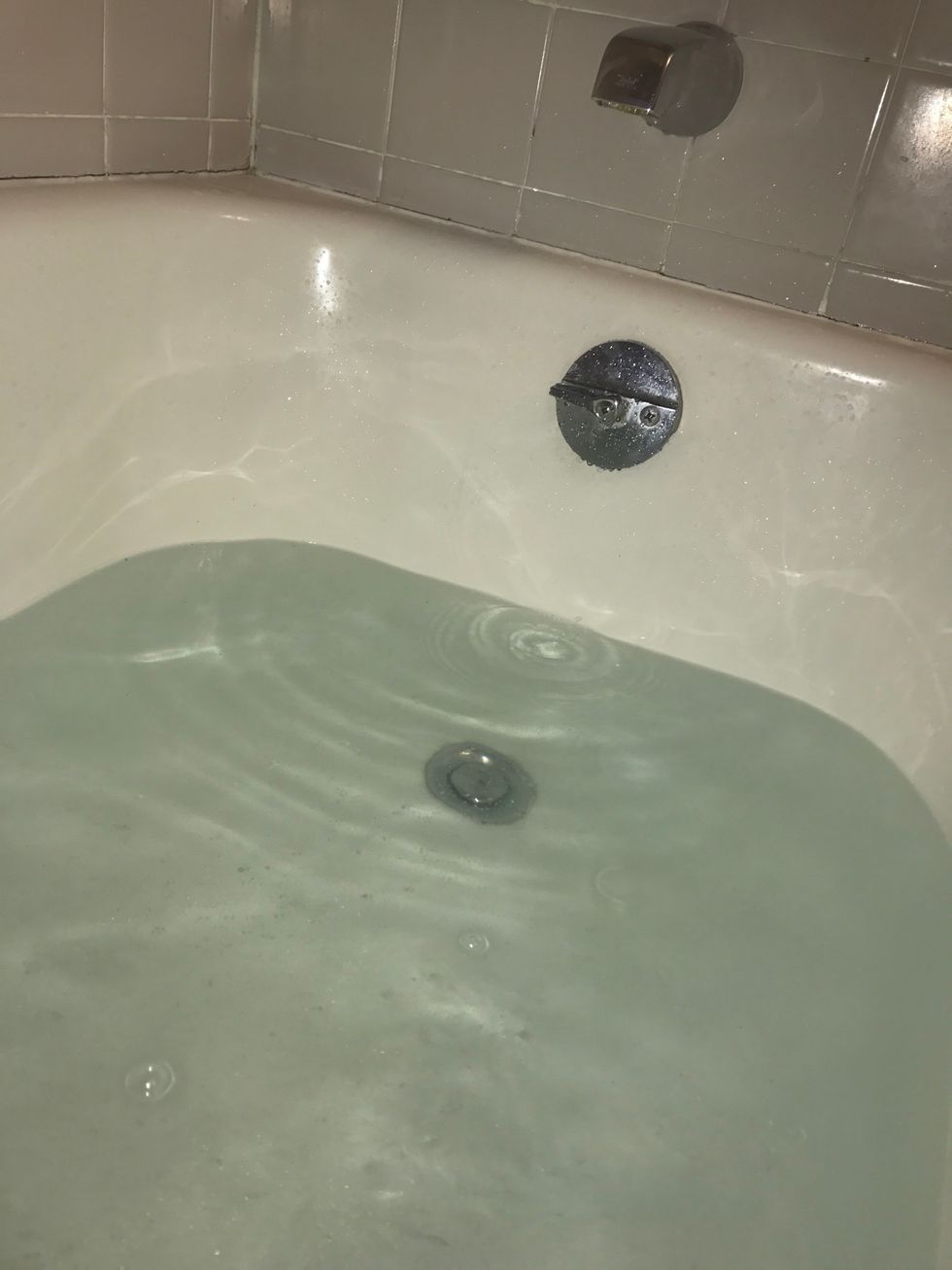 Hop in the tub and enjoy the benefits of bathing with a bath bomb.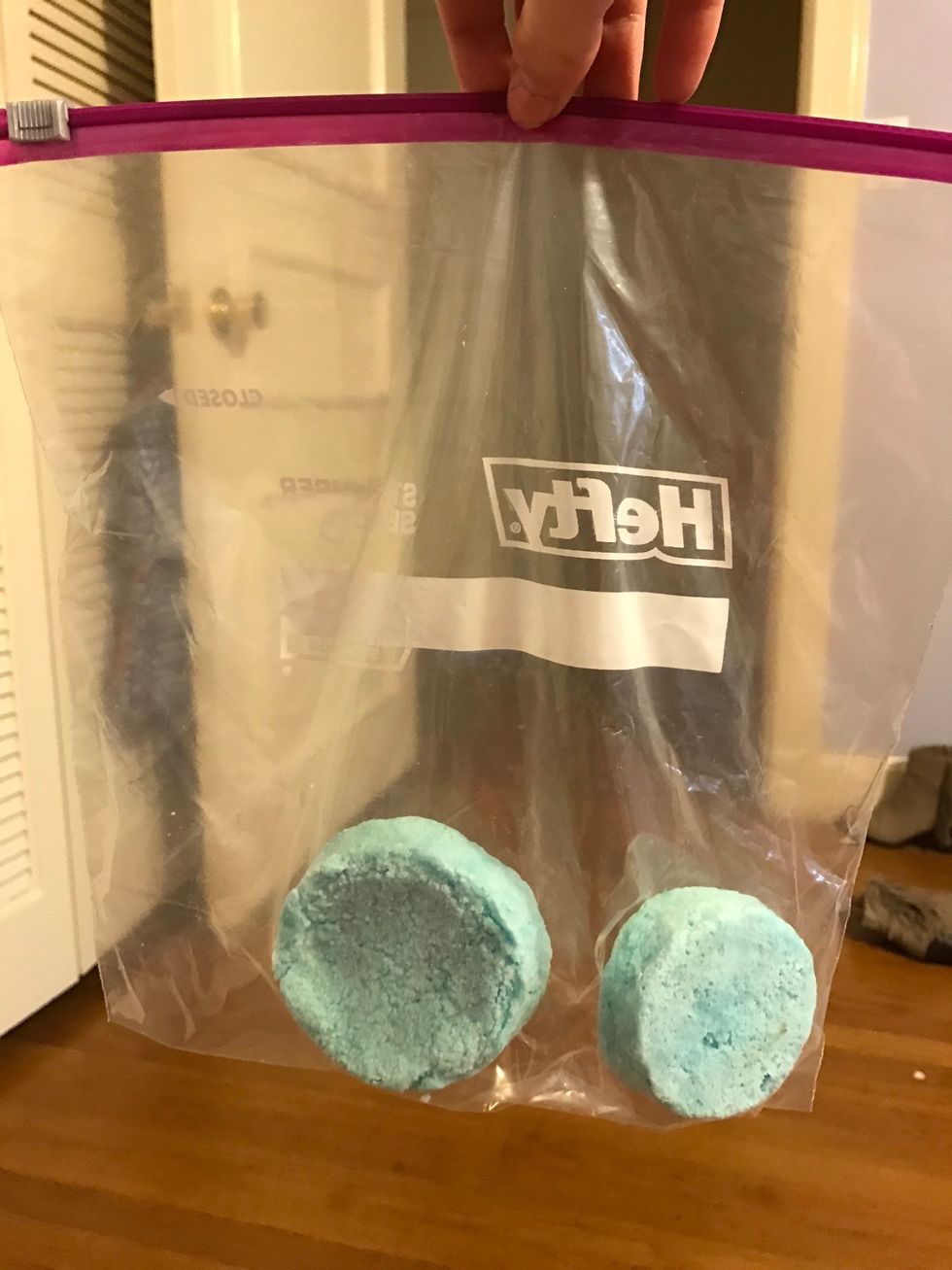 Store the leftovers in a bag to keep them fresh until you decide to reuse them.
0.5c Epsom Salt
1.0c Baking Soda
0.5c Citric Acid
1.0tsp Water
2.0tsp Essential Oil
3.0tsp Coconut Oil (or another type of oil)
5.0pch Food Coloring
1.0 Whisk
1.0 Large Bowl
1.0 Small Bowl
1.0 Muffin Pan (or another type of mold)
1.0 Spoon