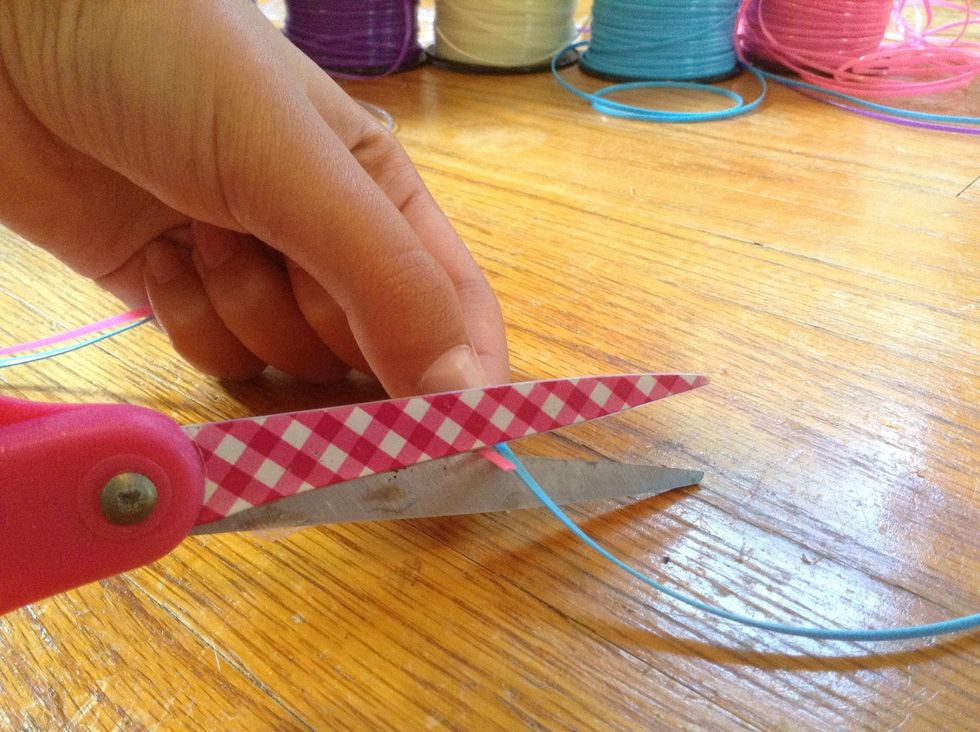 Cut your string to the desired length. Make sure it is no shorter than 10 inches.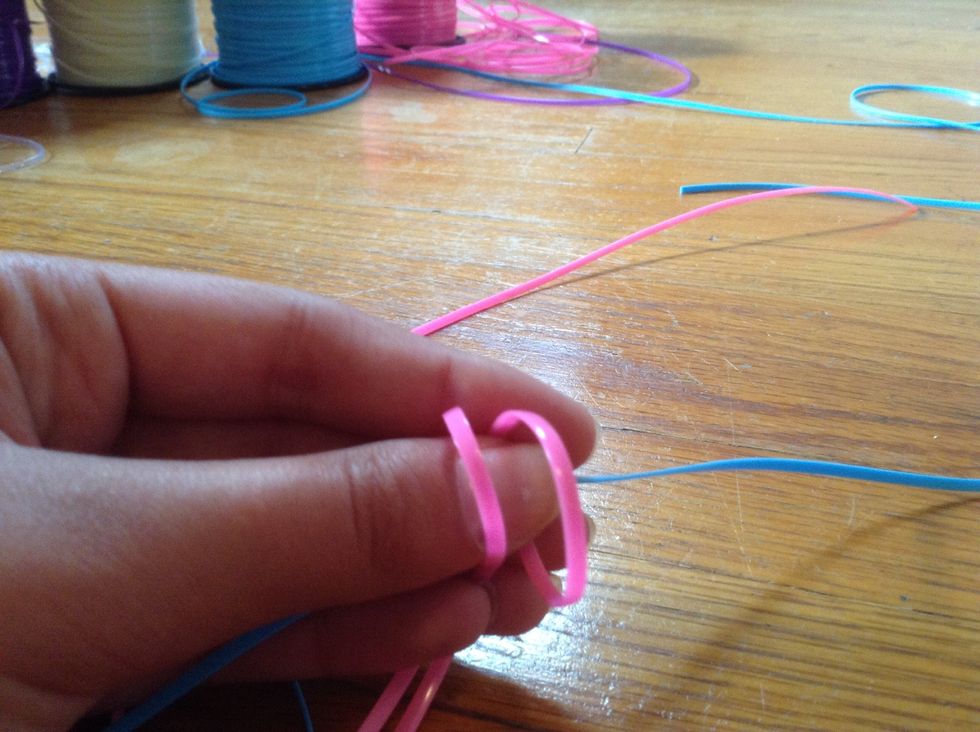 Step 1: loop the pink string from one side to the other. Do this with both pink strings.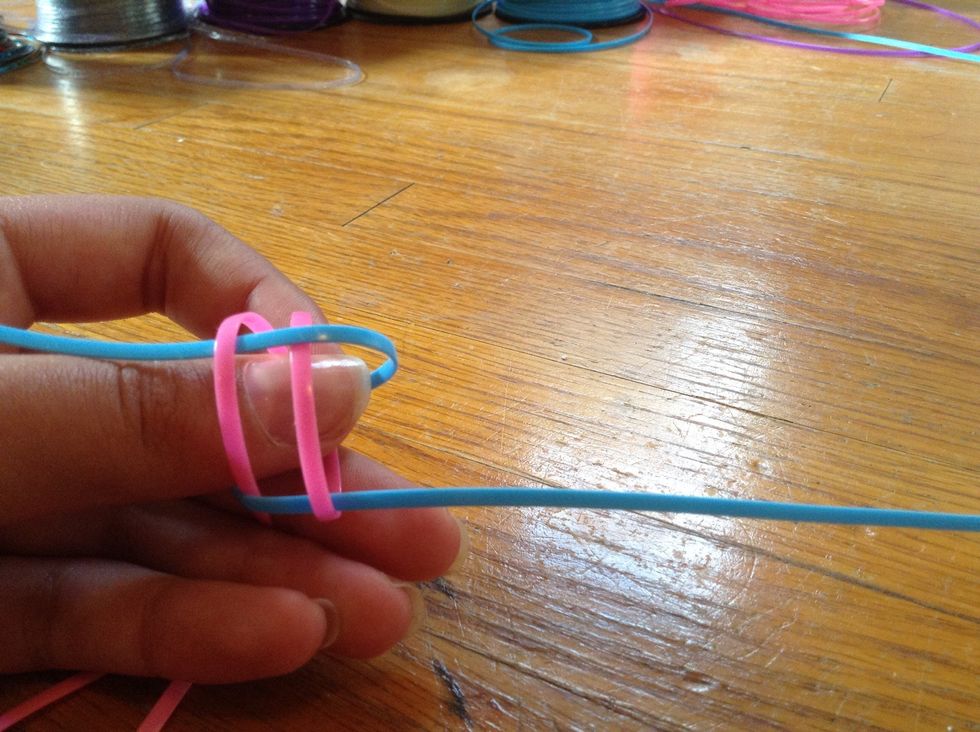 Loop the string on the right over the right pink and under the left pink. Do the same looping on the left, over the left loop, under the right.
Tighten the string and repeat until the lanyard is at your desired length.
After the first few looping and tightenings, you don't have to use your thumb to loop the strings over.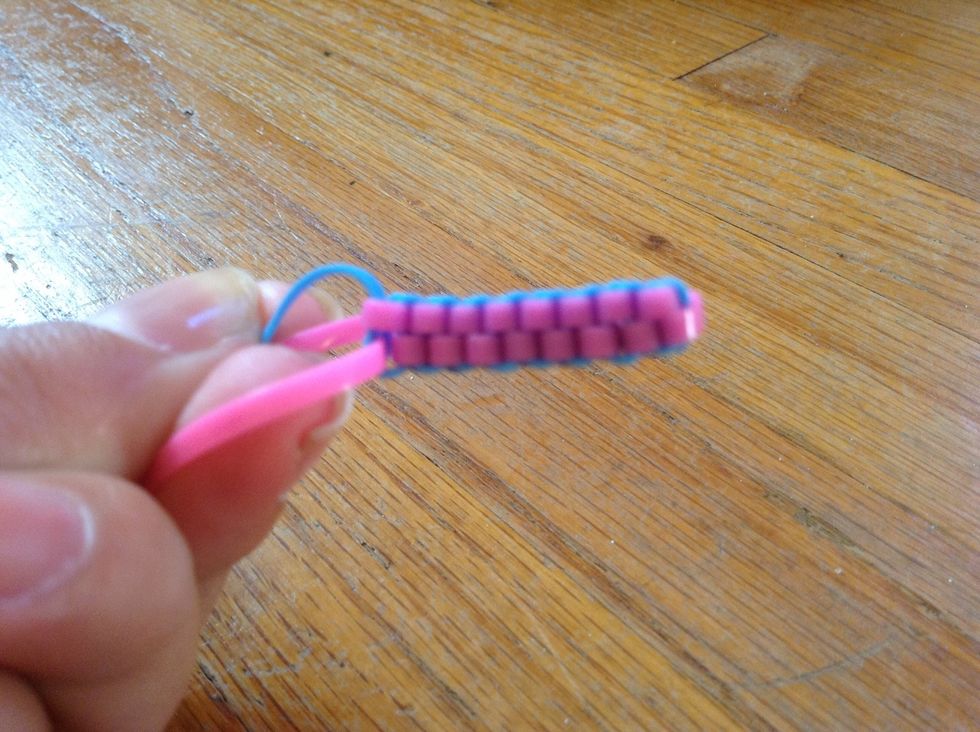 After 8 or 9 times of looping and tightening.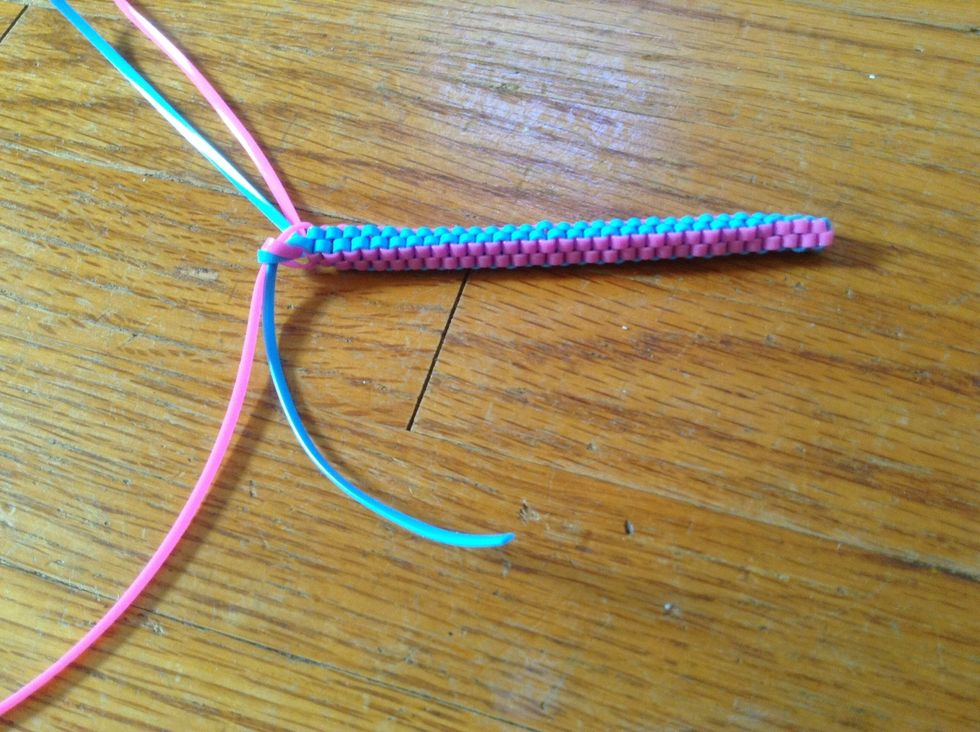 This is how long I wanted mine. When you are done, make sure there is enough string to tie a knot at the end.
This is optional but you can cut off a little bit of the extra string.
Plastic lacing or britelace (michael's for $2.99)
Scissors
Sofia Cortes W.
I love to bake, craft, and read. My picsart is @sofia_the_great. Requests for guides are accepted.