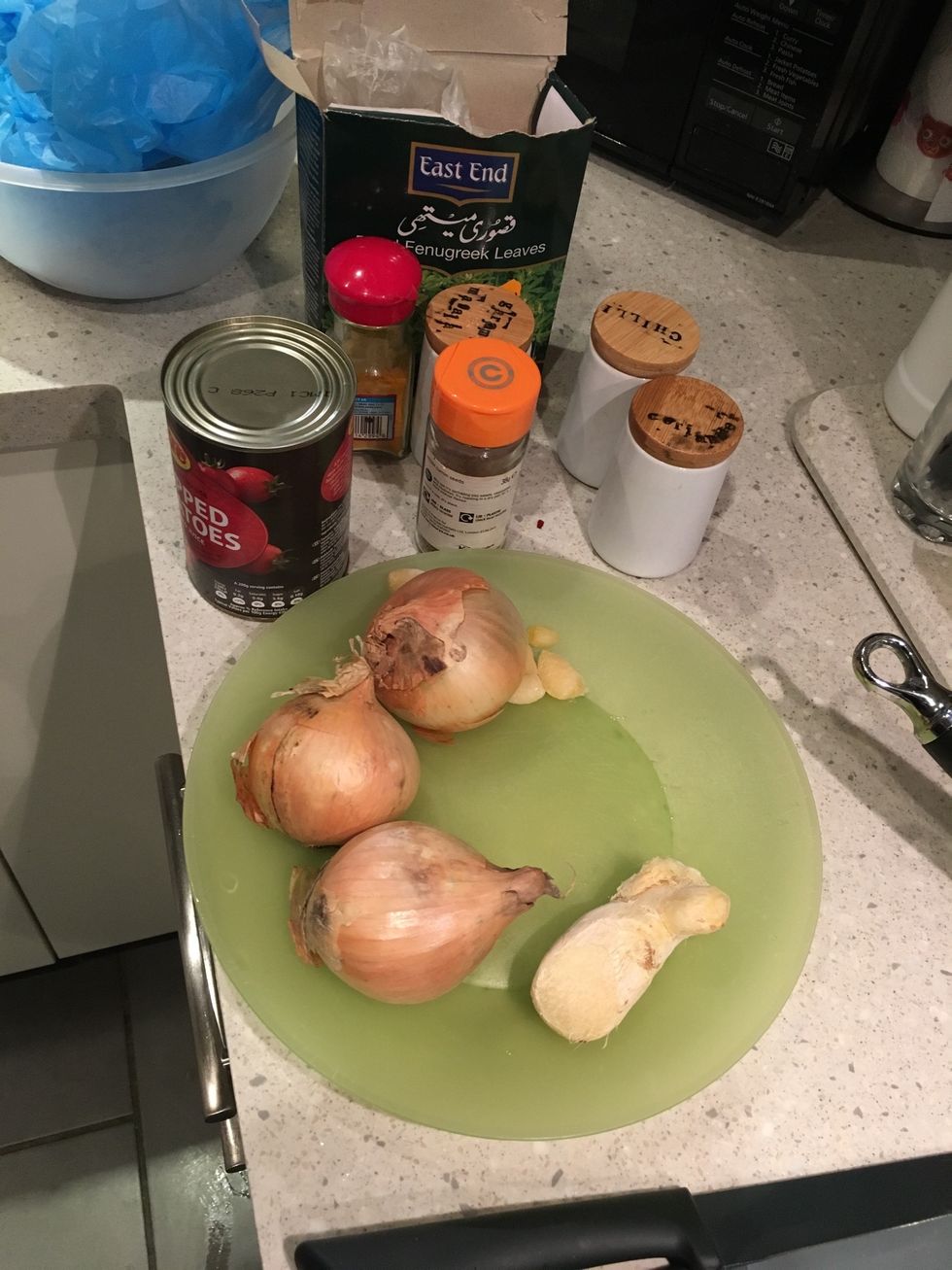 The ingredients!
Chop the onions small and fine-ish.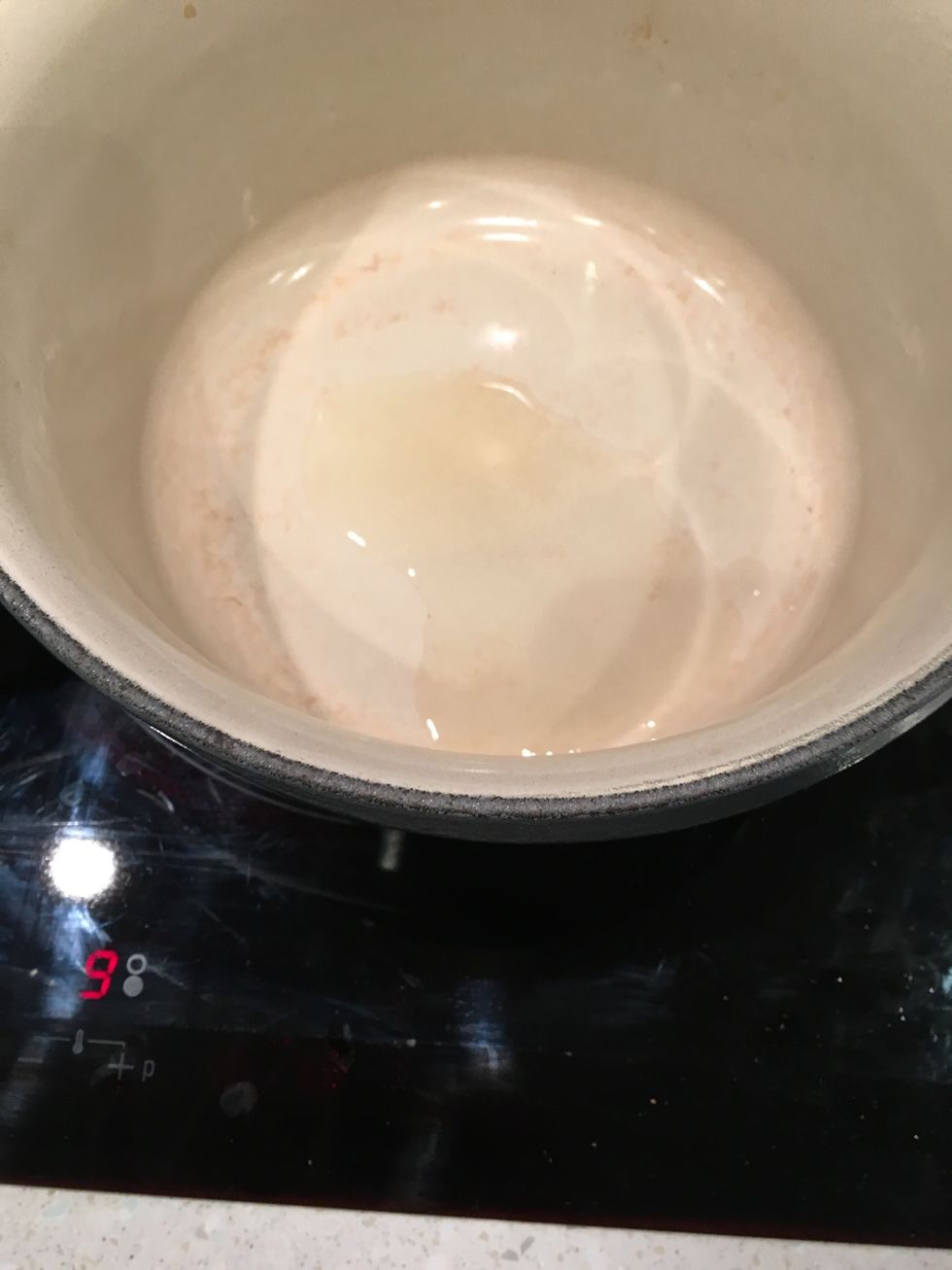 Add a glug of vegetable oil to a heavy base pot. Knock up the heat to bring it to the right temp, then back to medium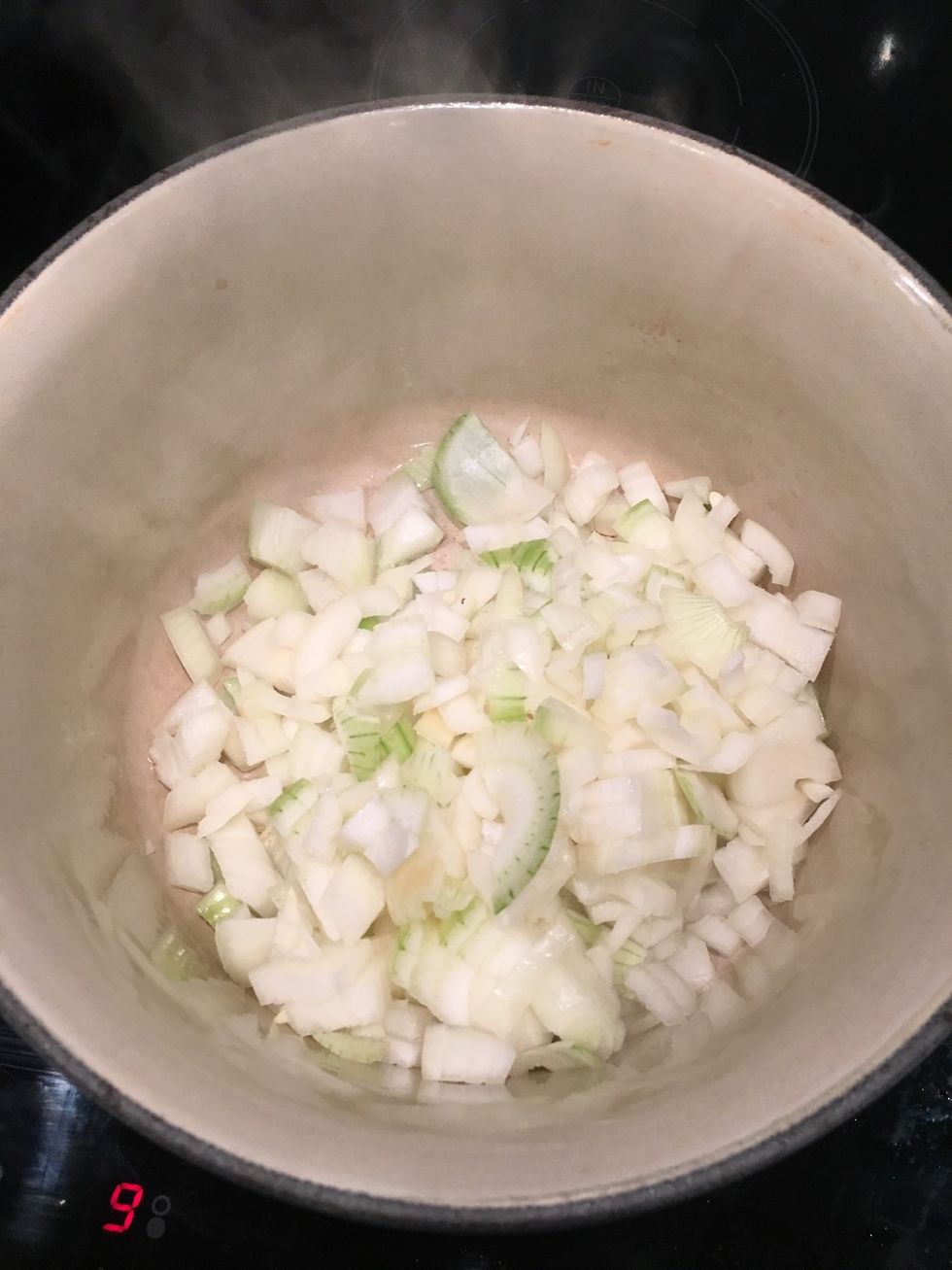 Add all your onions and cover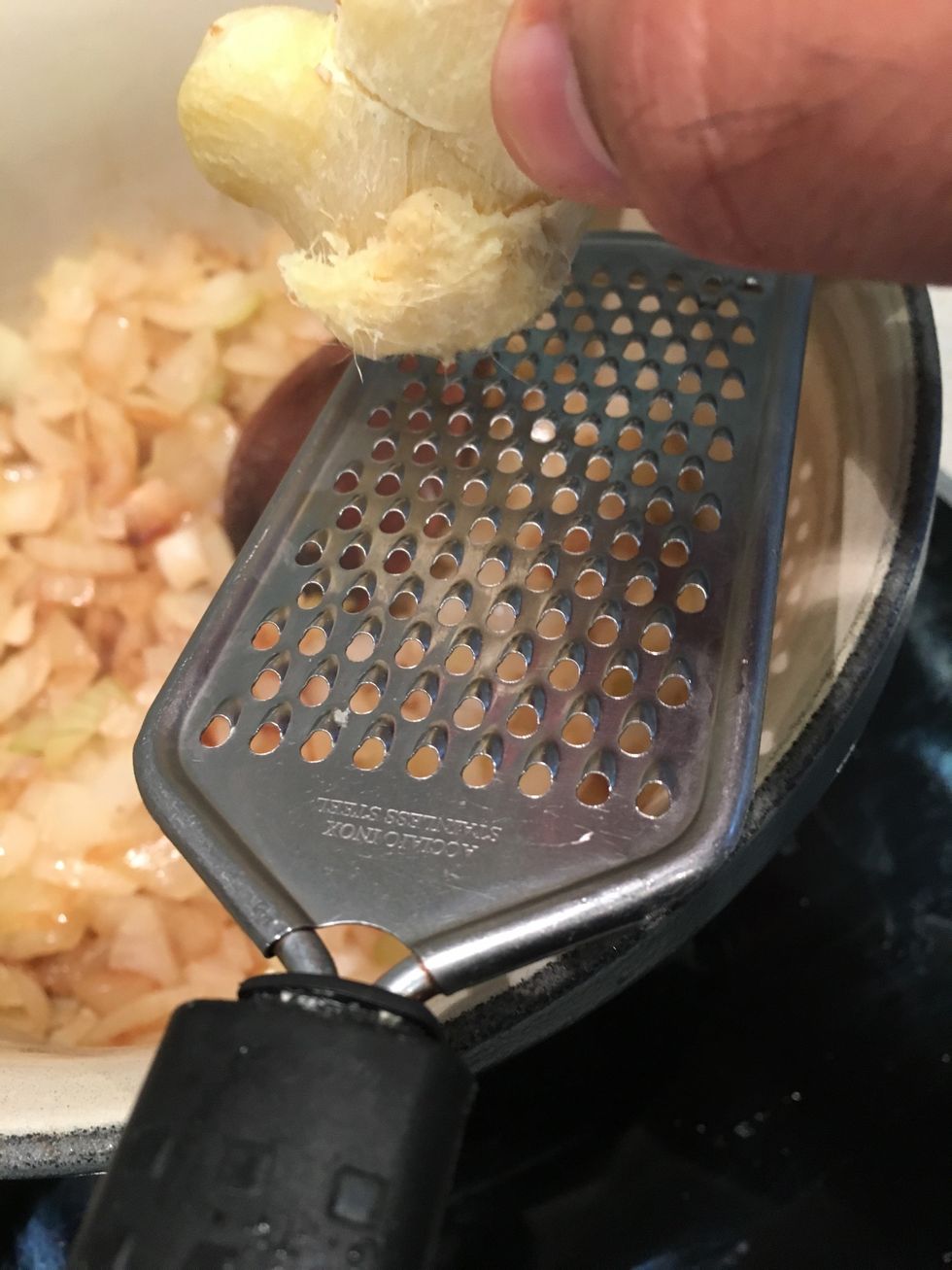 Grate in your ginger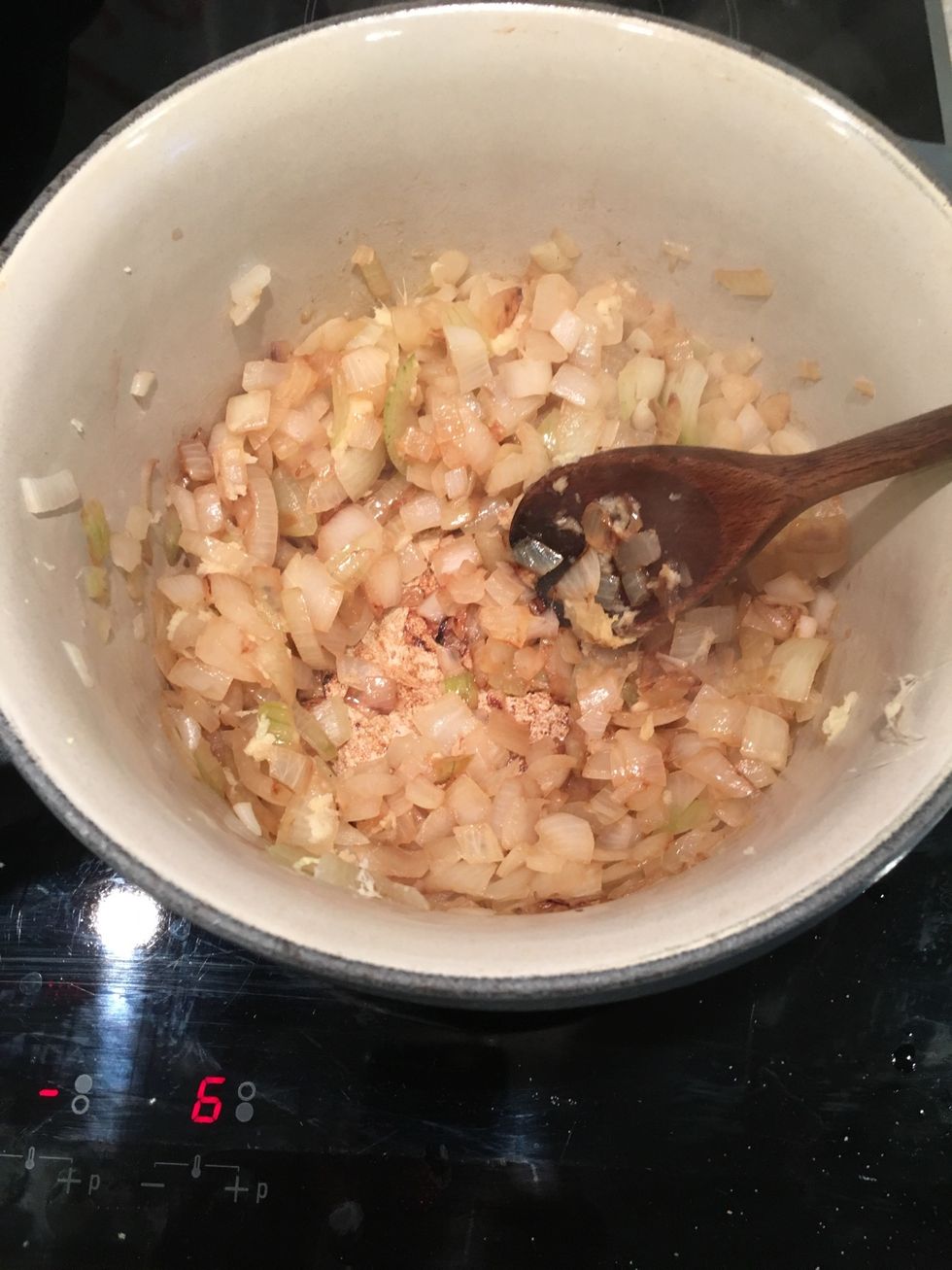 Mix it in.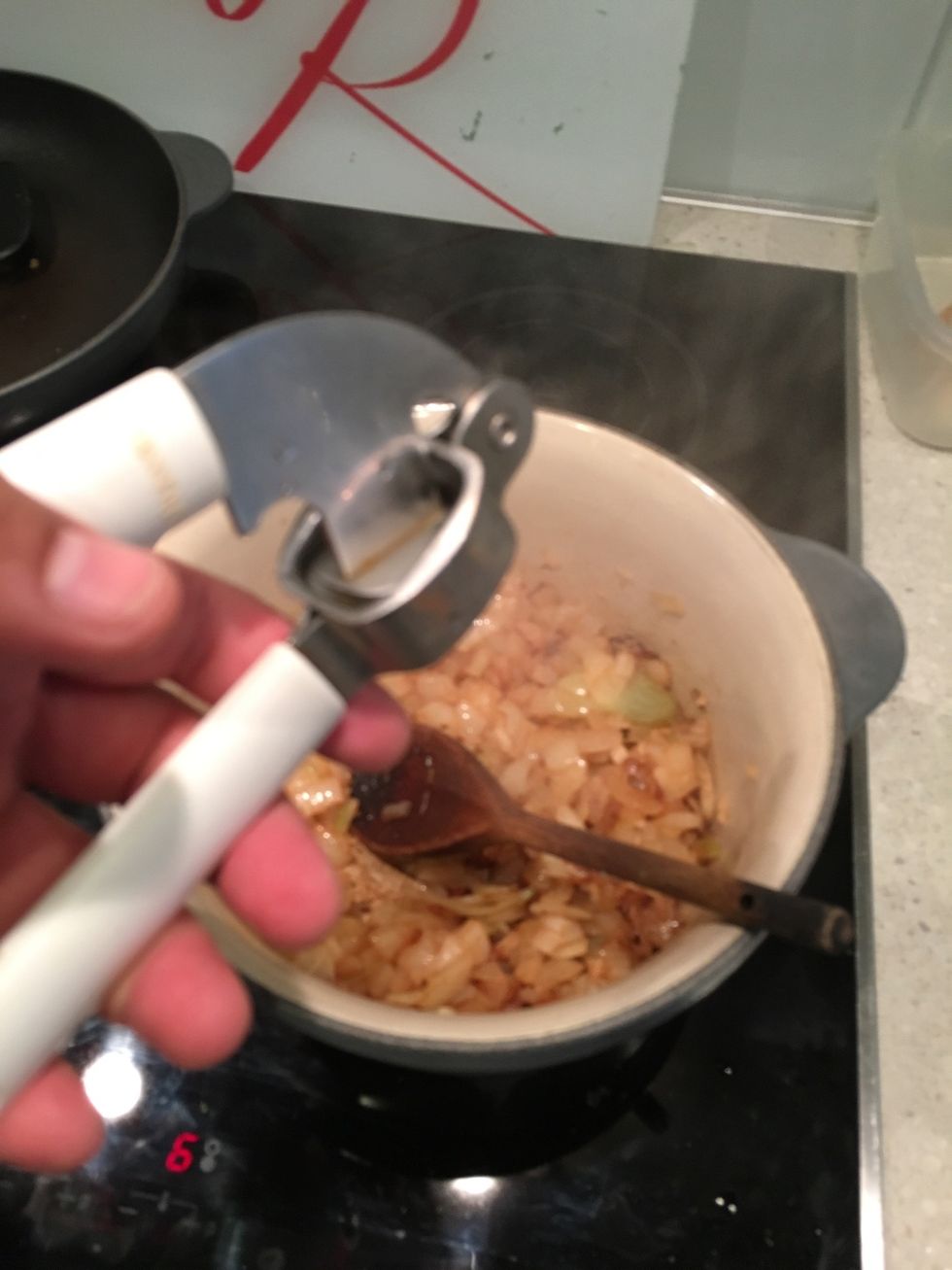 Add your cloves of garlic, crushed of course. Add more to taste.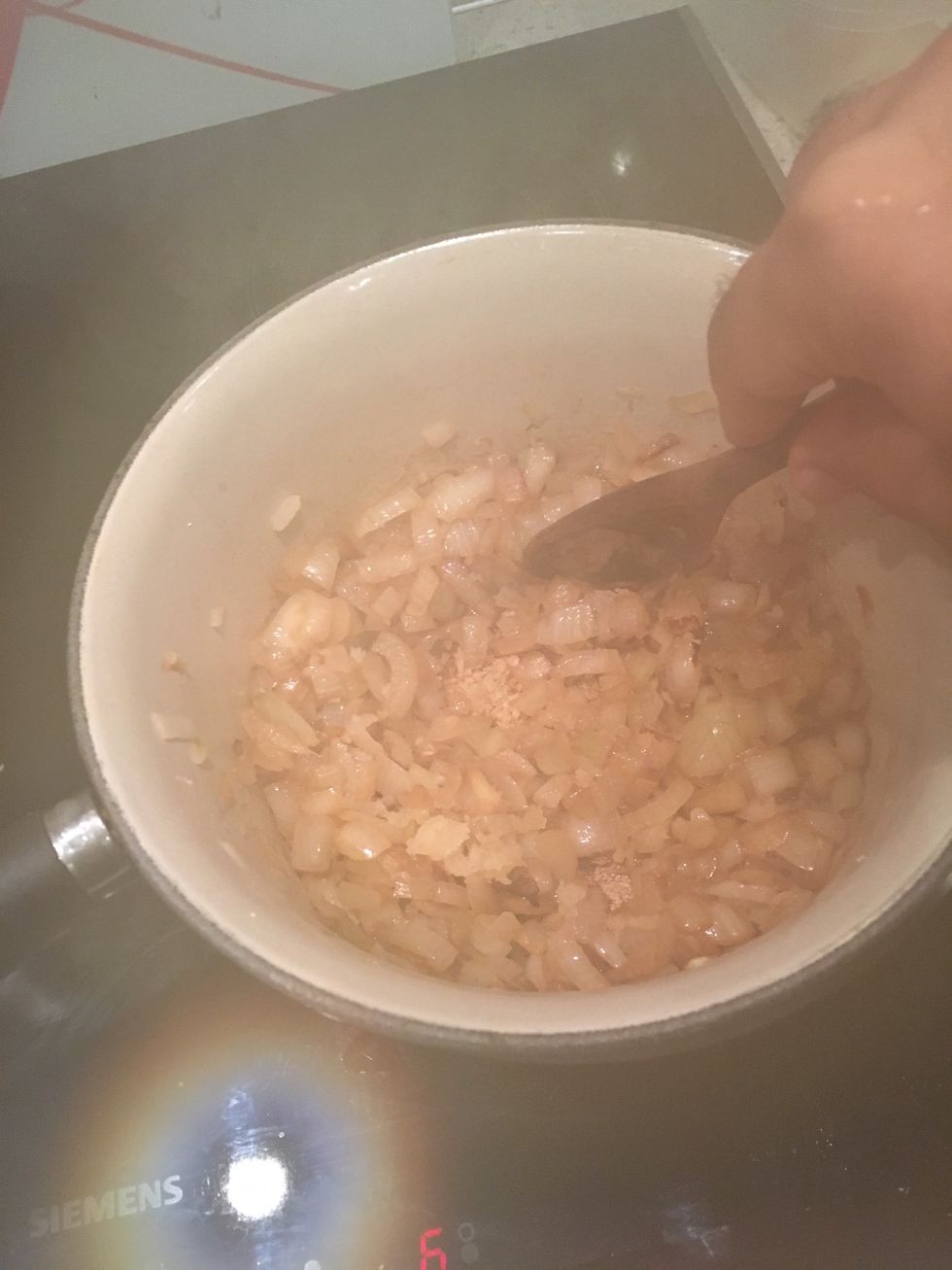 Mix it in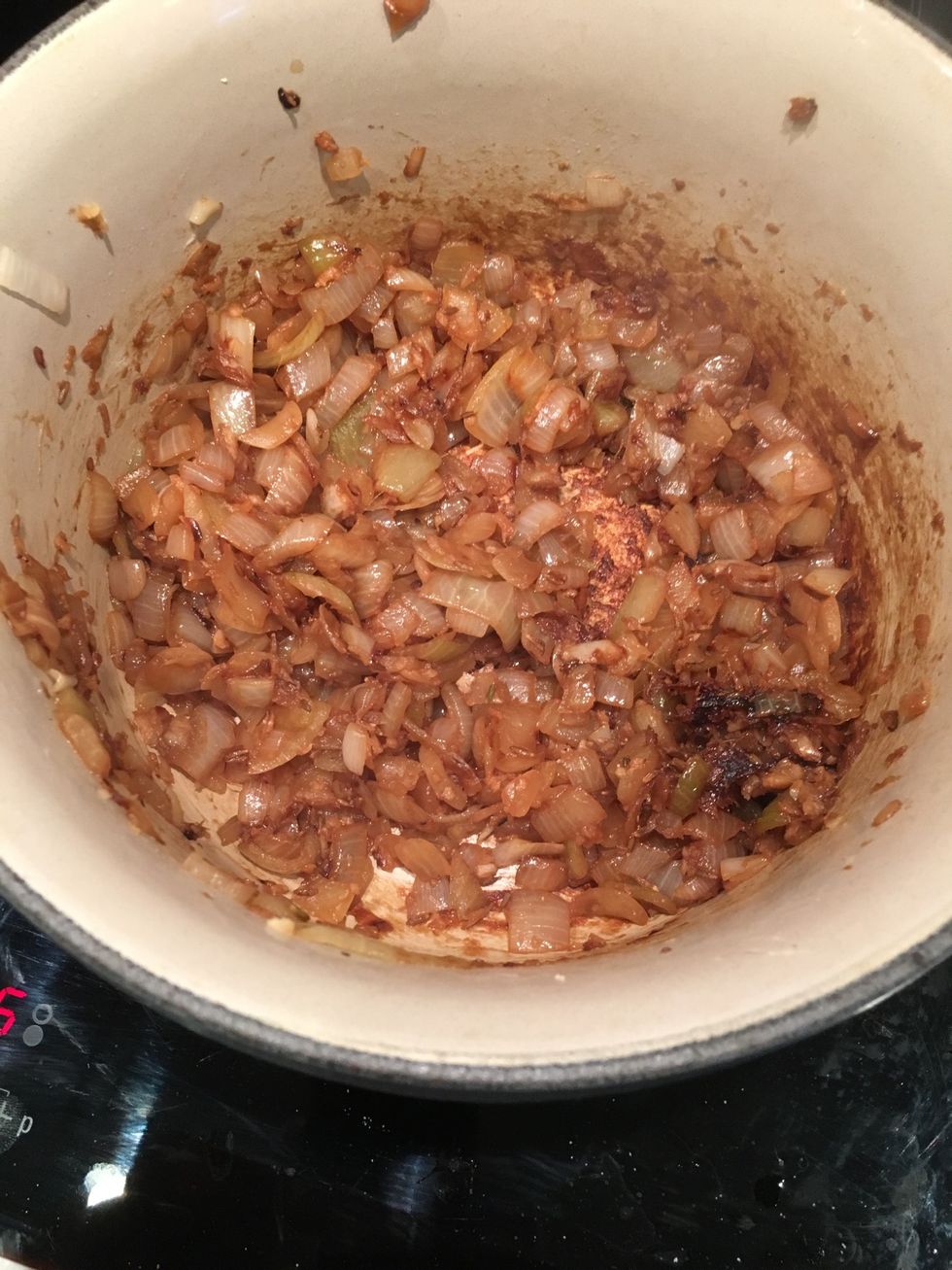 After about twenty minutes on a low heat, the onions should be caramelised and soft. Add cumin seeds, about half a teaspoon. You can also add methi (dried fenugreek) if you wish or a pinch of turmeric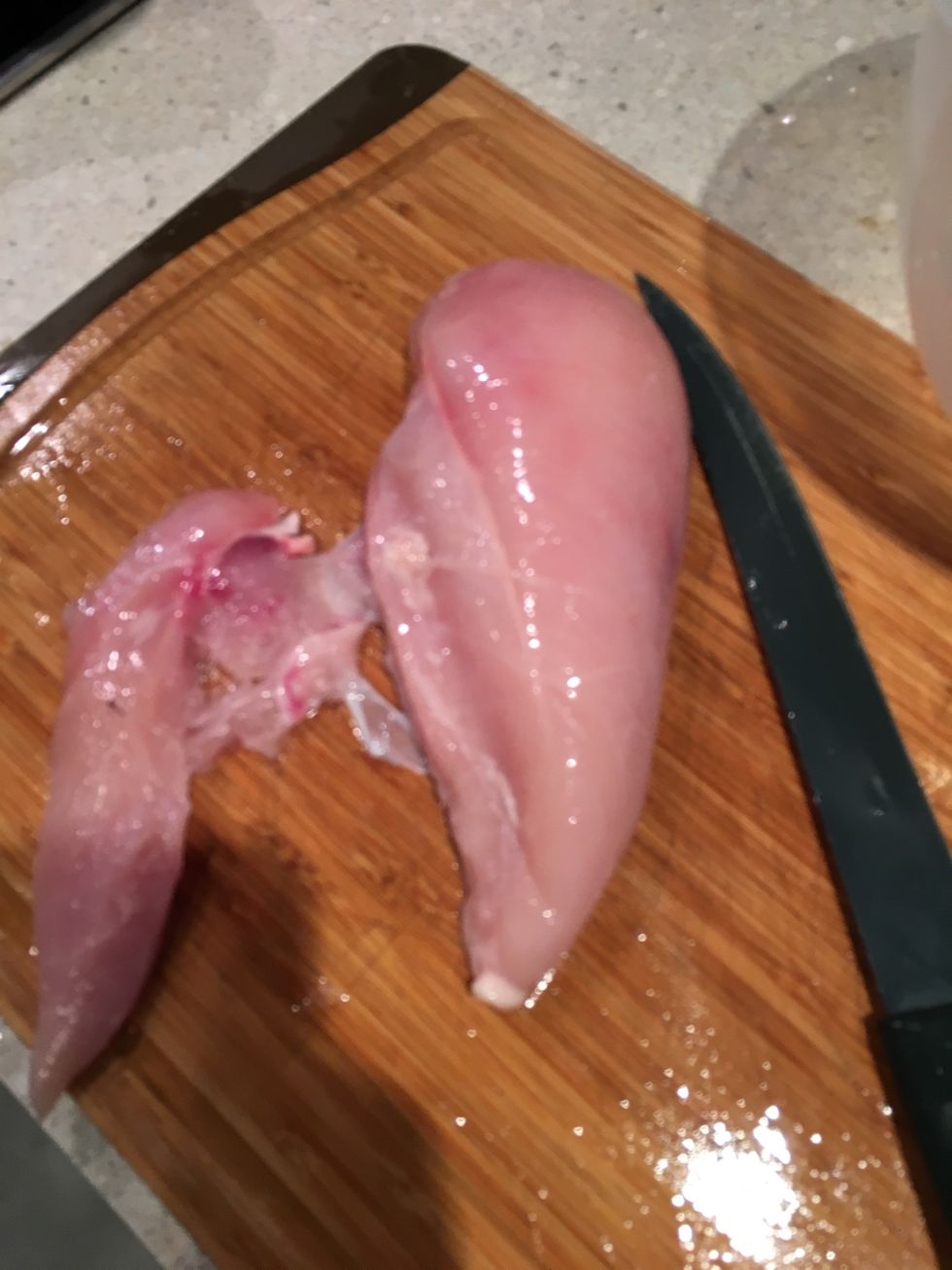 chop your chicken breast into one inch cubes. Wash.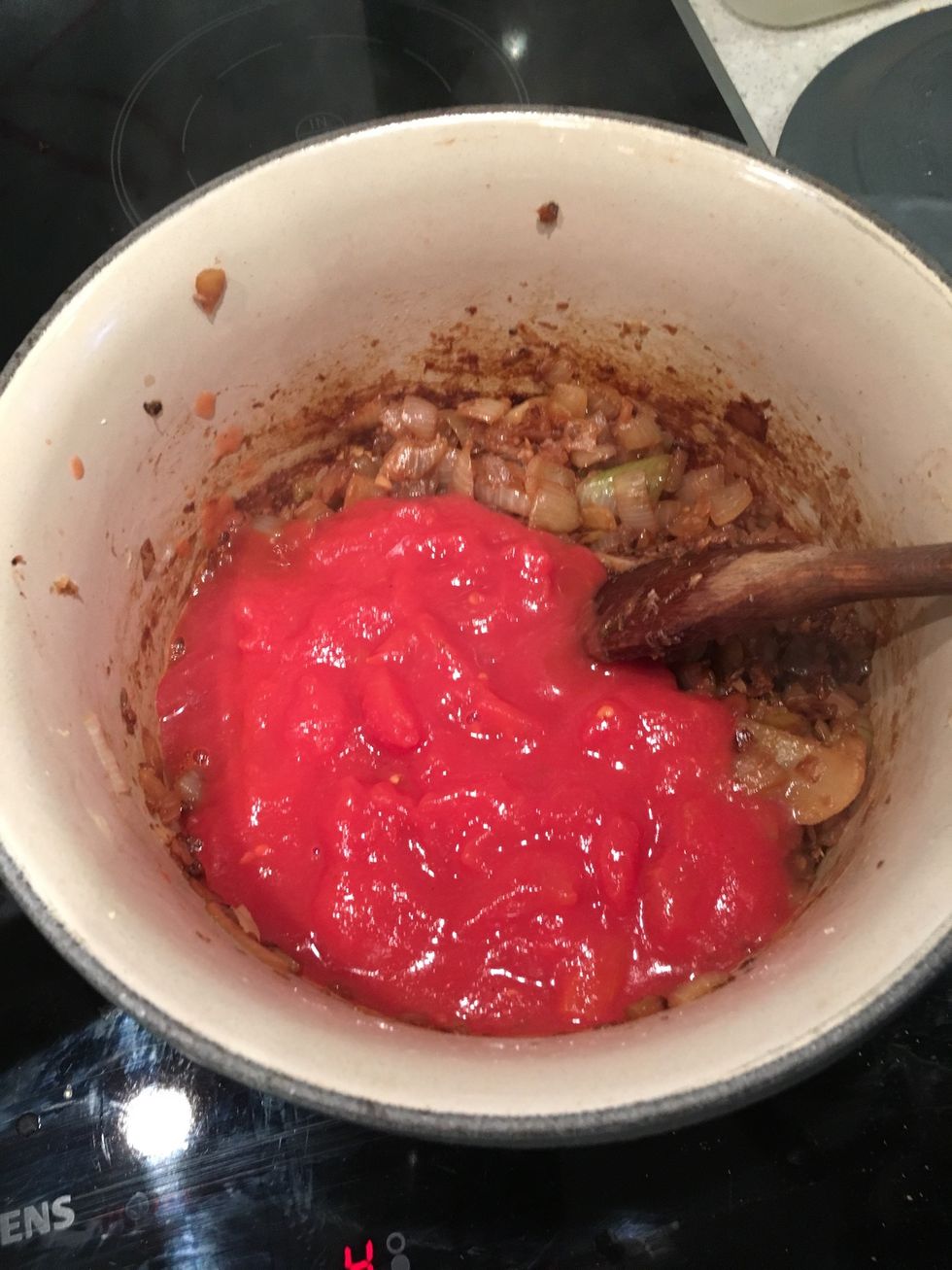 Now add your tinned Tomatoes to the pot. Cover and simmer for about 25 mins on a low heat.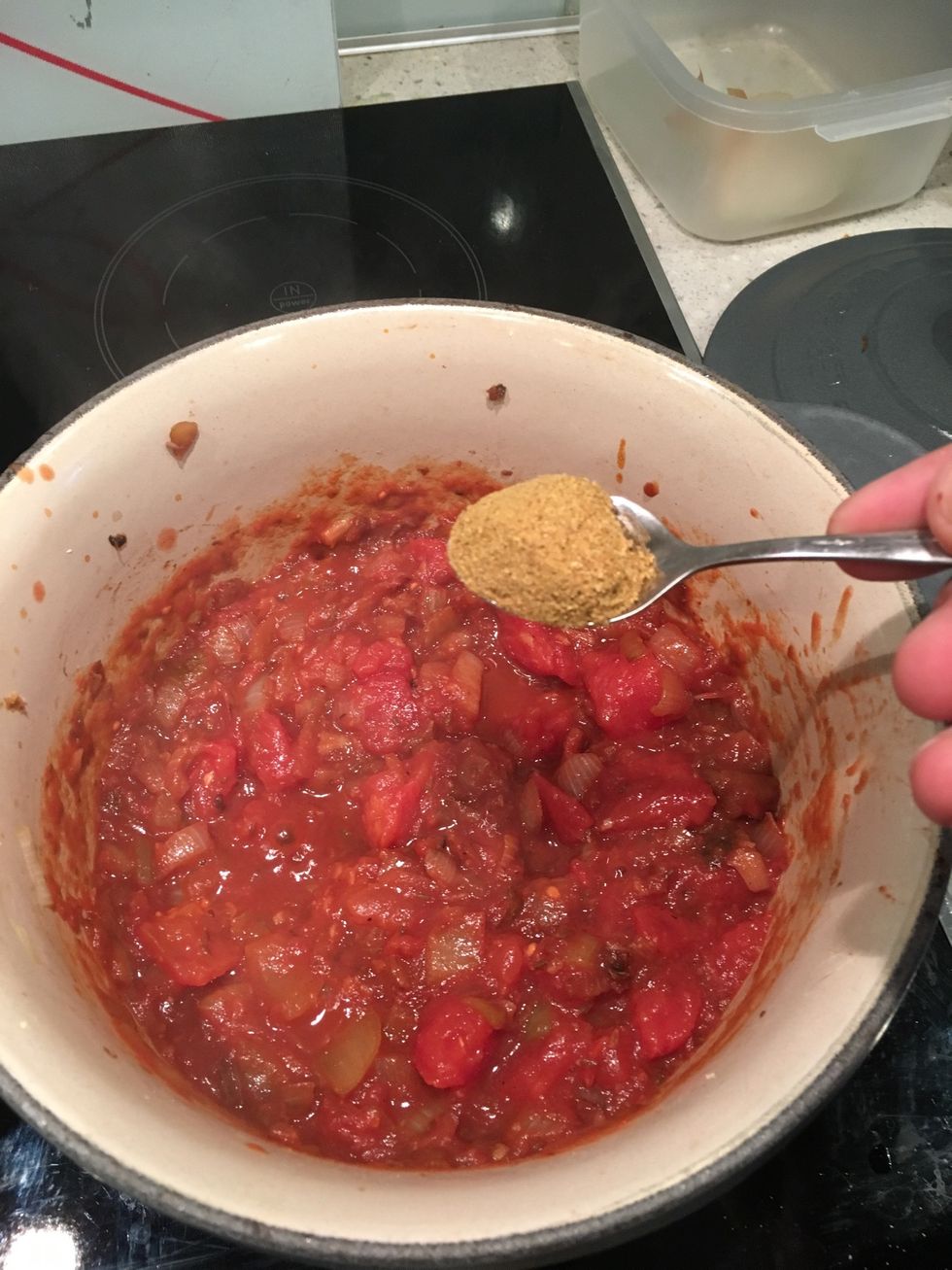 Add your ground coriander powder.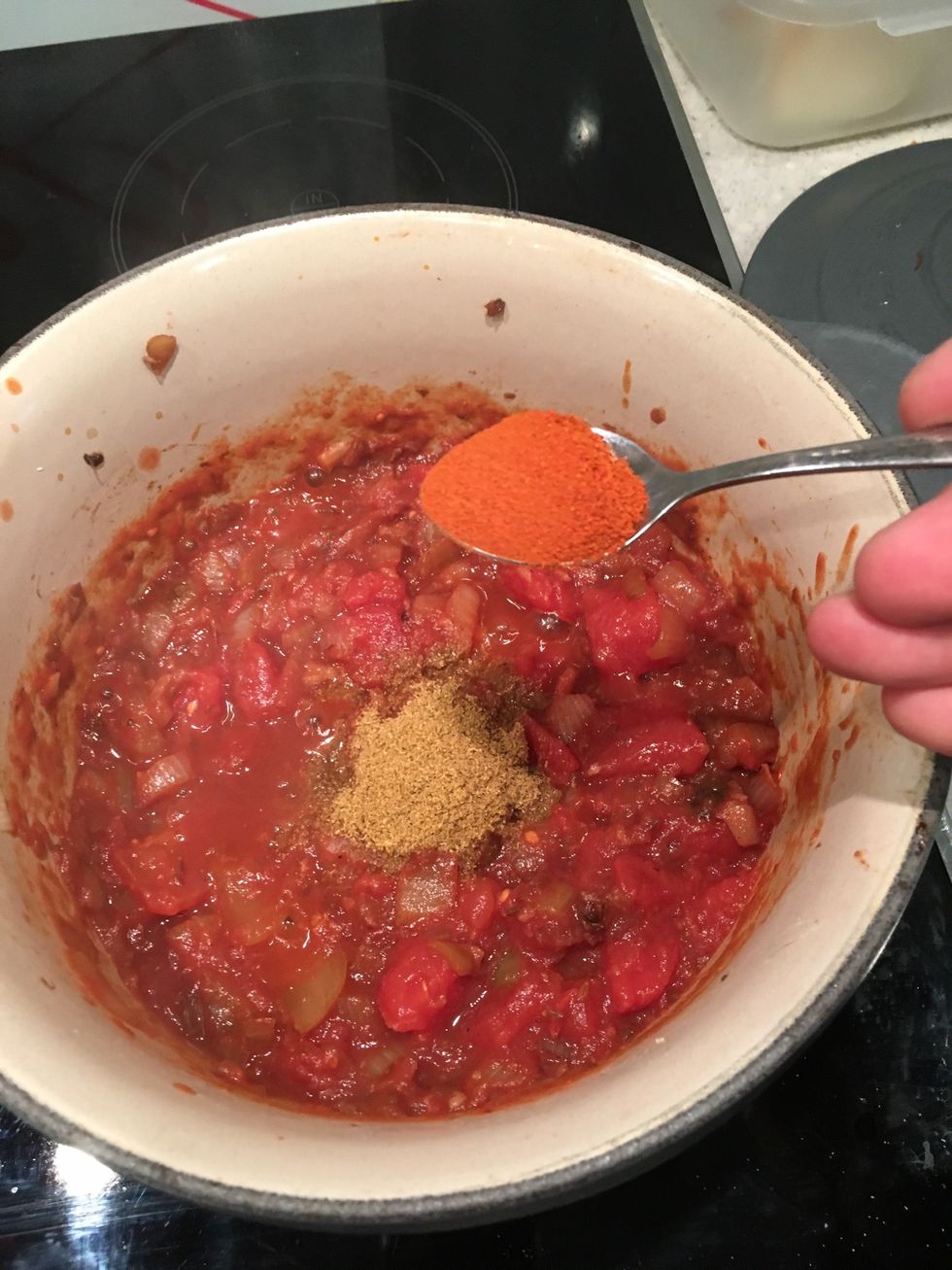 Add your chilli powder to taste. Less if a wuss.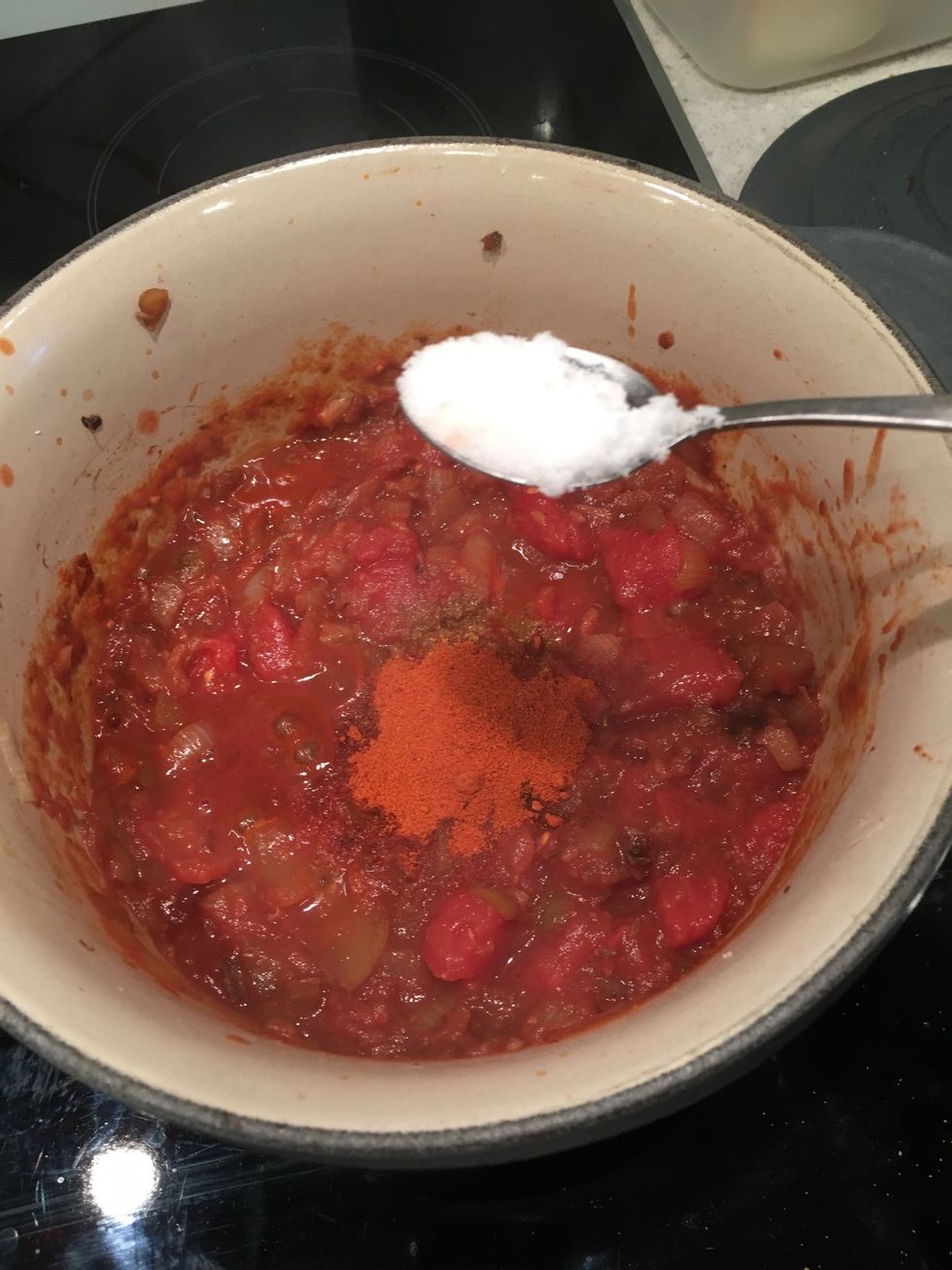 Add a teaspoon of salt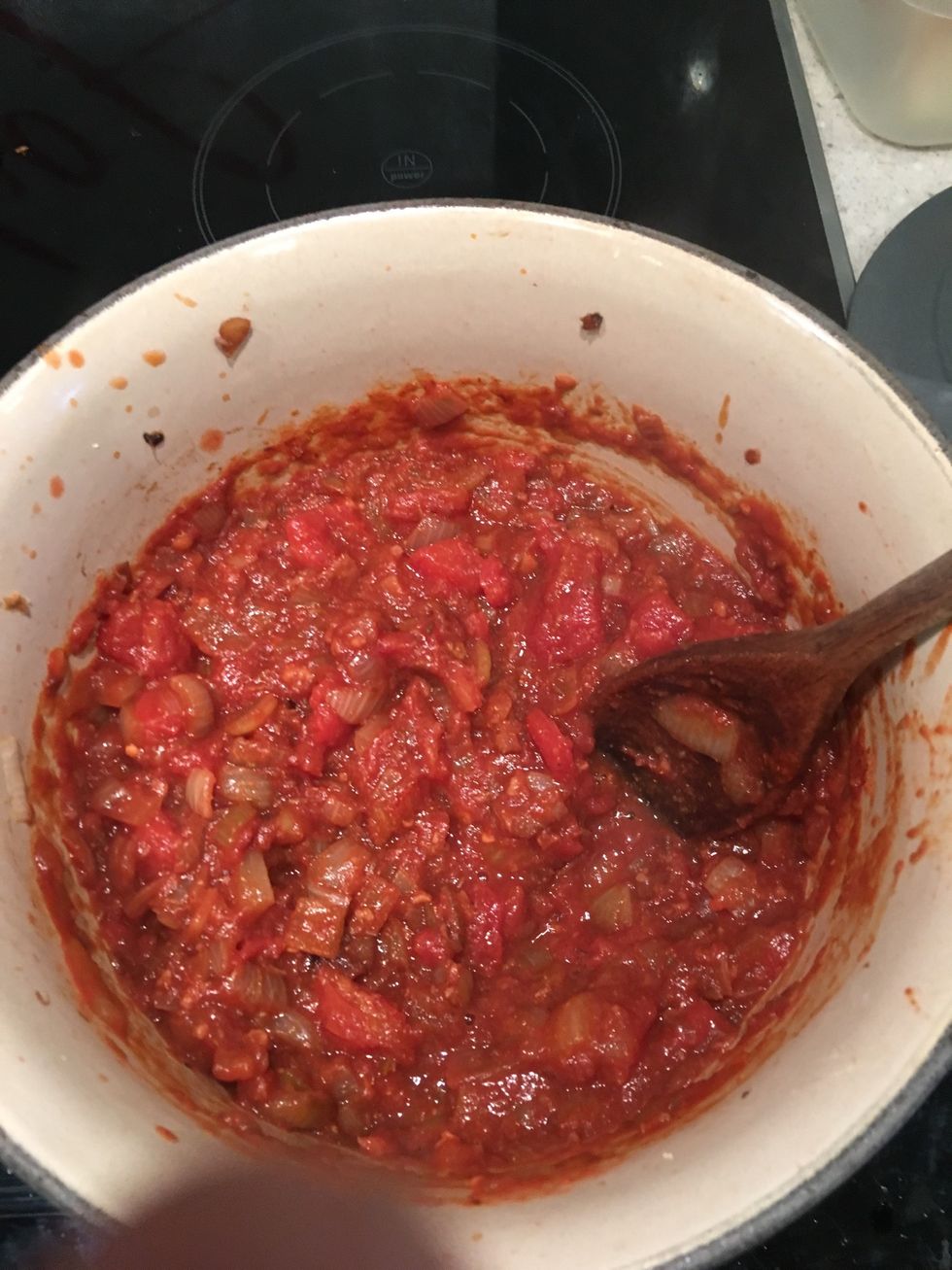 Mix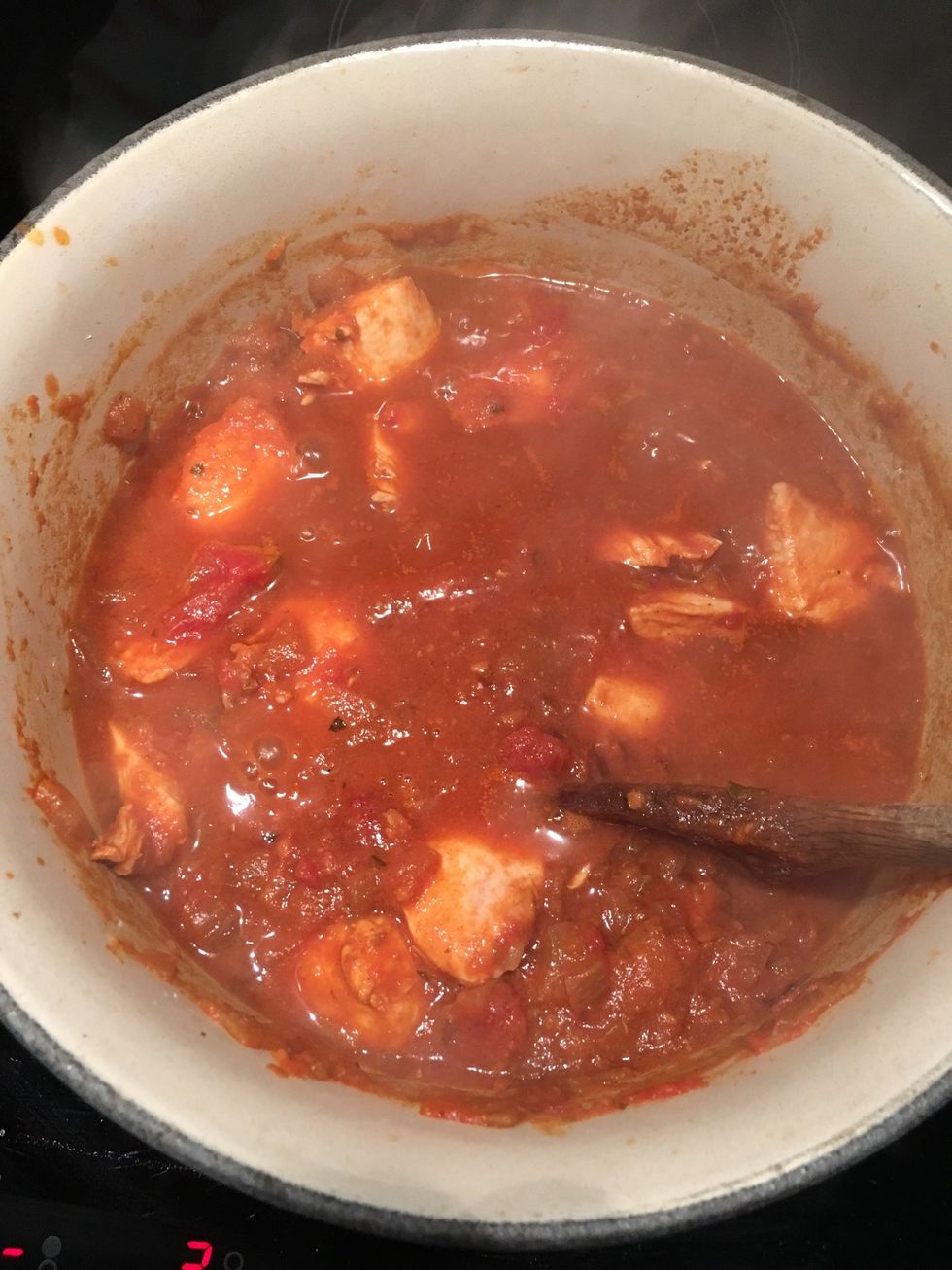 Add your chicken and half cup or so of water. Cook on low for 20 odd minutes covered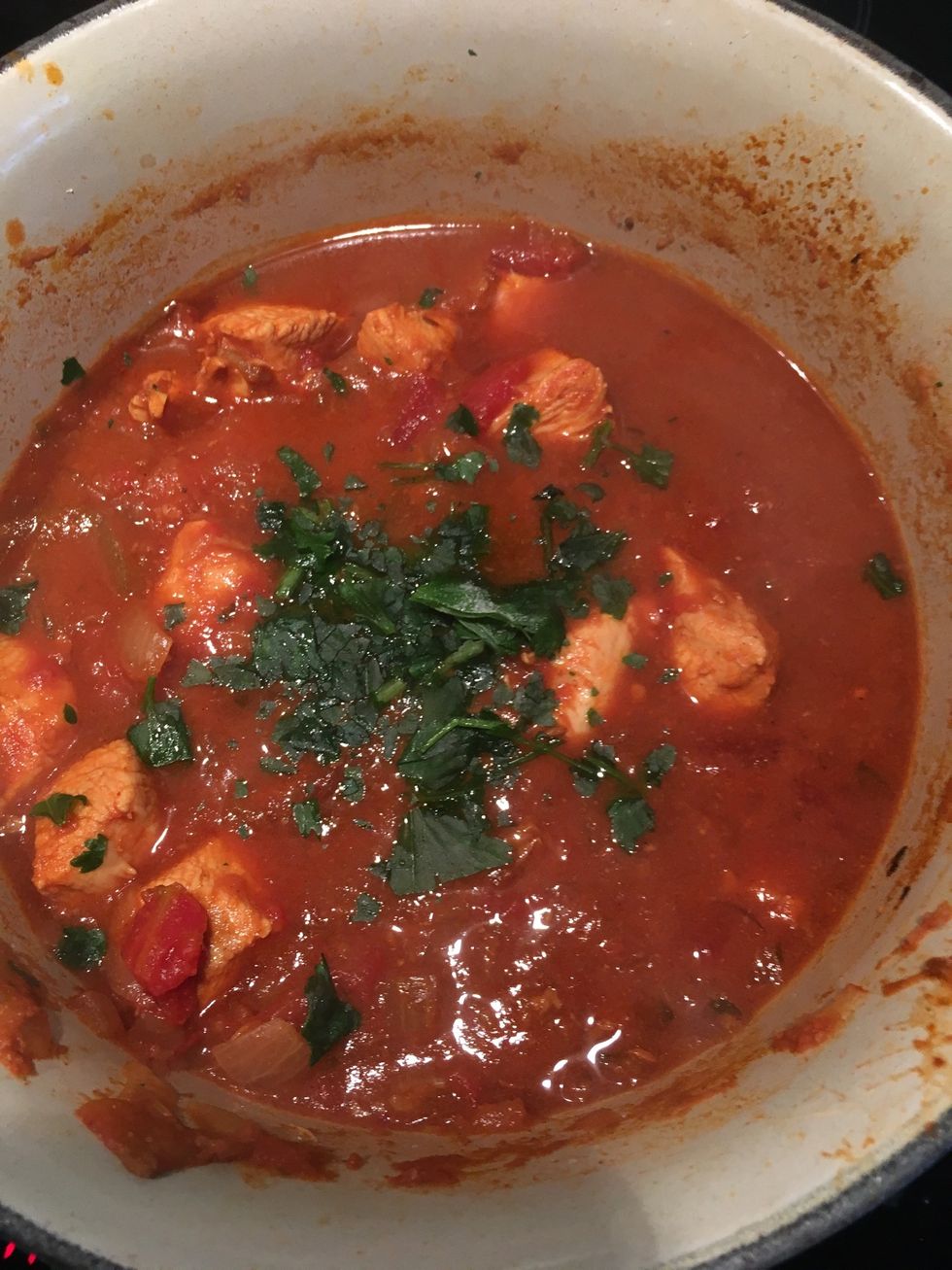 Add fresh coriander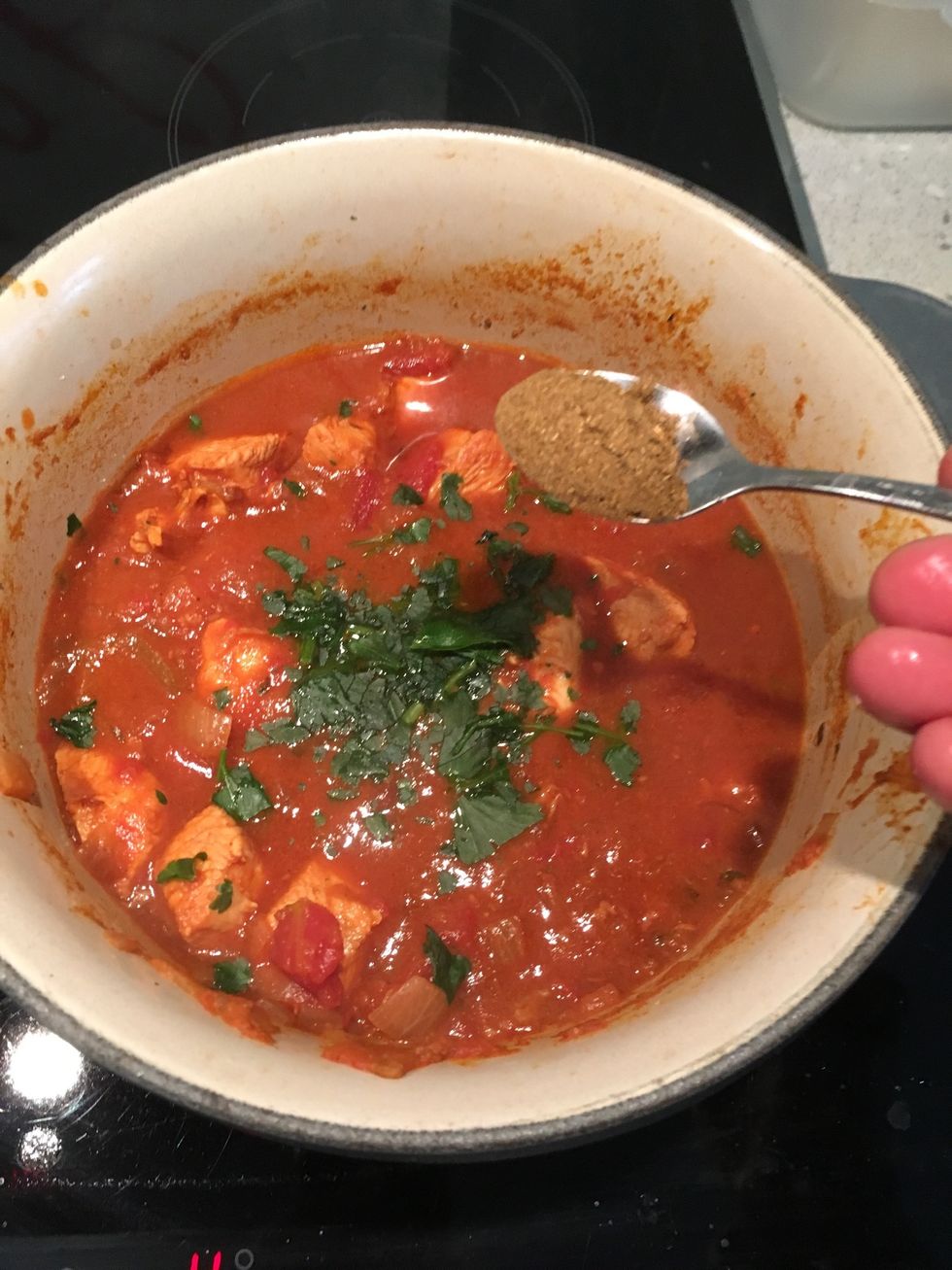 Add garam masala. Mix, cook on low for another 15 mins, check meat is cooked, and serve with bread of your choice.
1/2kg Chicken breast
1.0Tbsp Tbsp chilli powder
1/2Tbsp Vegetable oil
1.0tsp Tbsp ground coriander
1.0tsp garam masala
1.0 Tinned chopped tomatoes
3.0 Small onions chopped
3.0 Garlic cloves
1.0in Ginger
1.0yd Fresh coriander
1.0tsp Cumin seeds