How to make a barley "greek" salad
I love the fresh flavors of a "Greek" salad. This is a longer-lasting and more hearty version.
17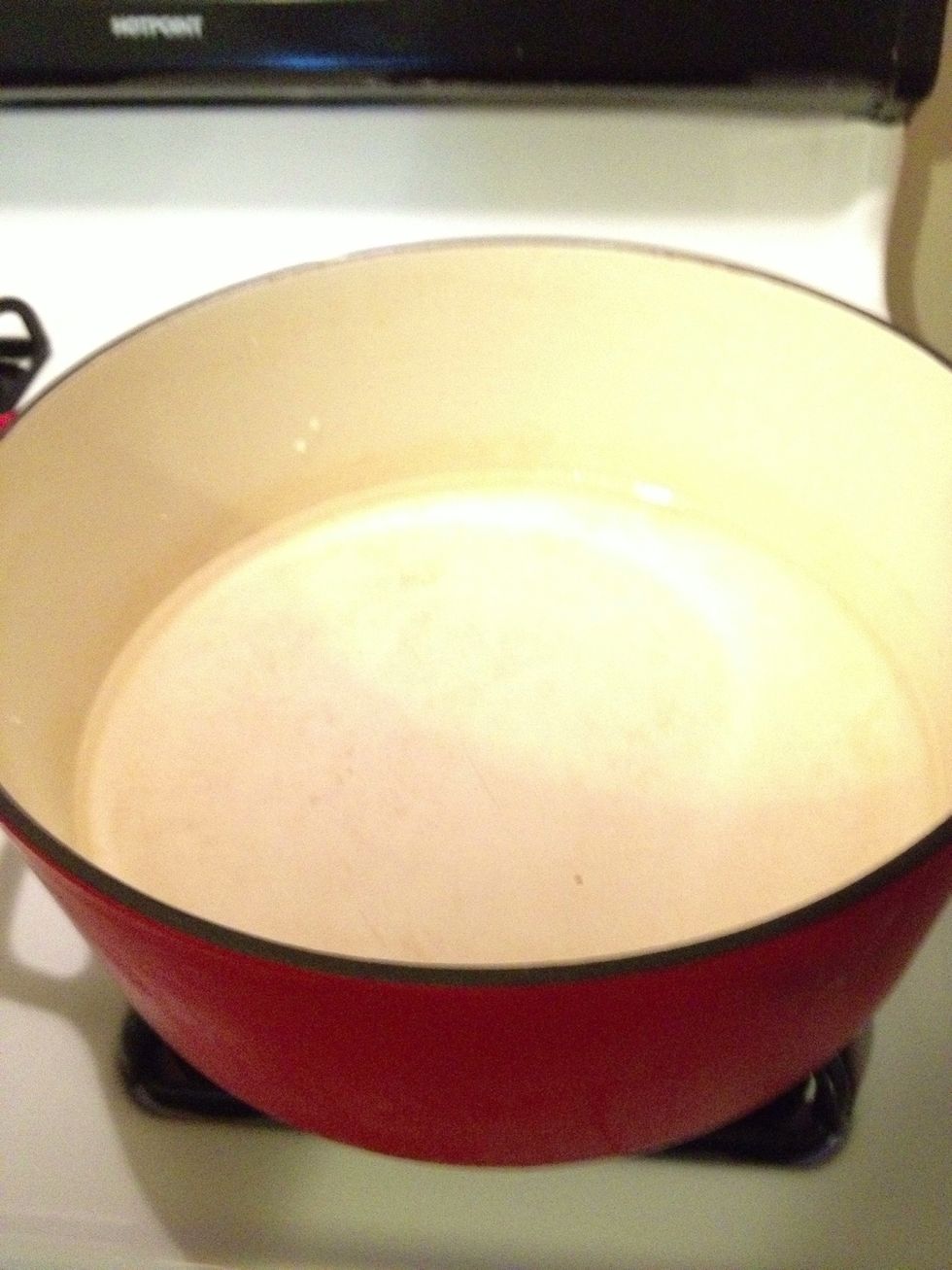 Bring 4 cups of water to a boil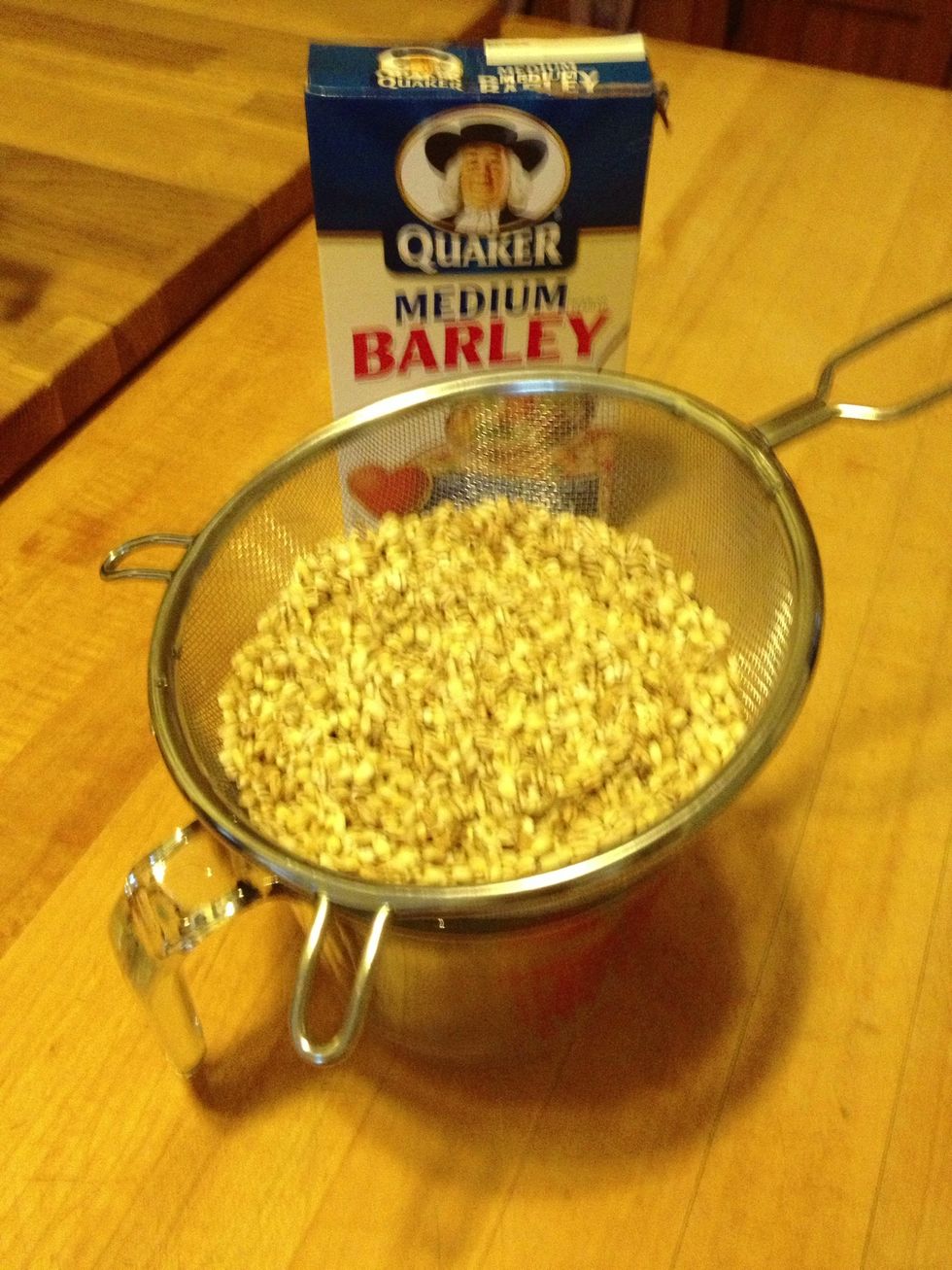 Be sure to rinse your dried barley well
When the water is at a rolling boil, salt the water well.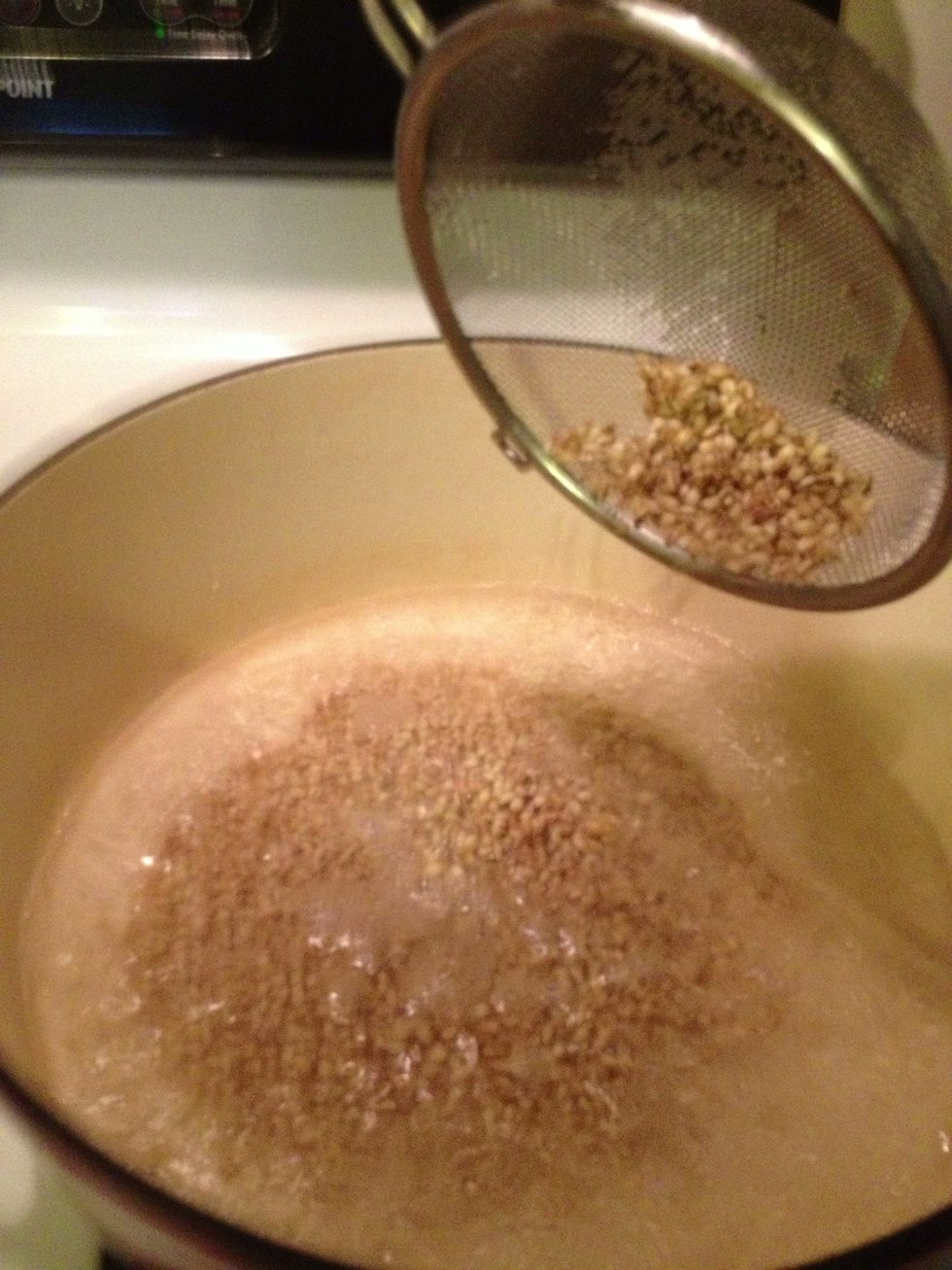 Then add your rinsed barley. Be sure to stir right away.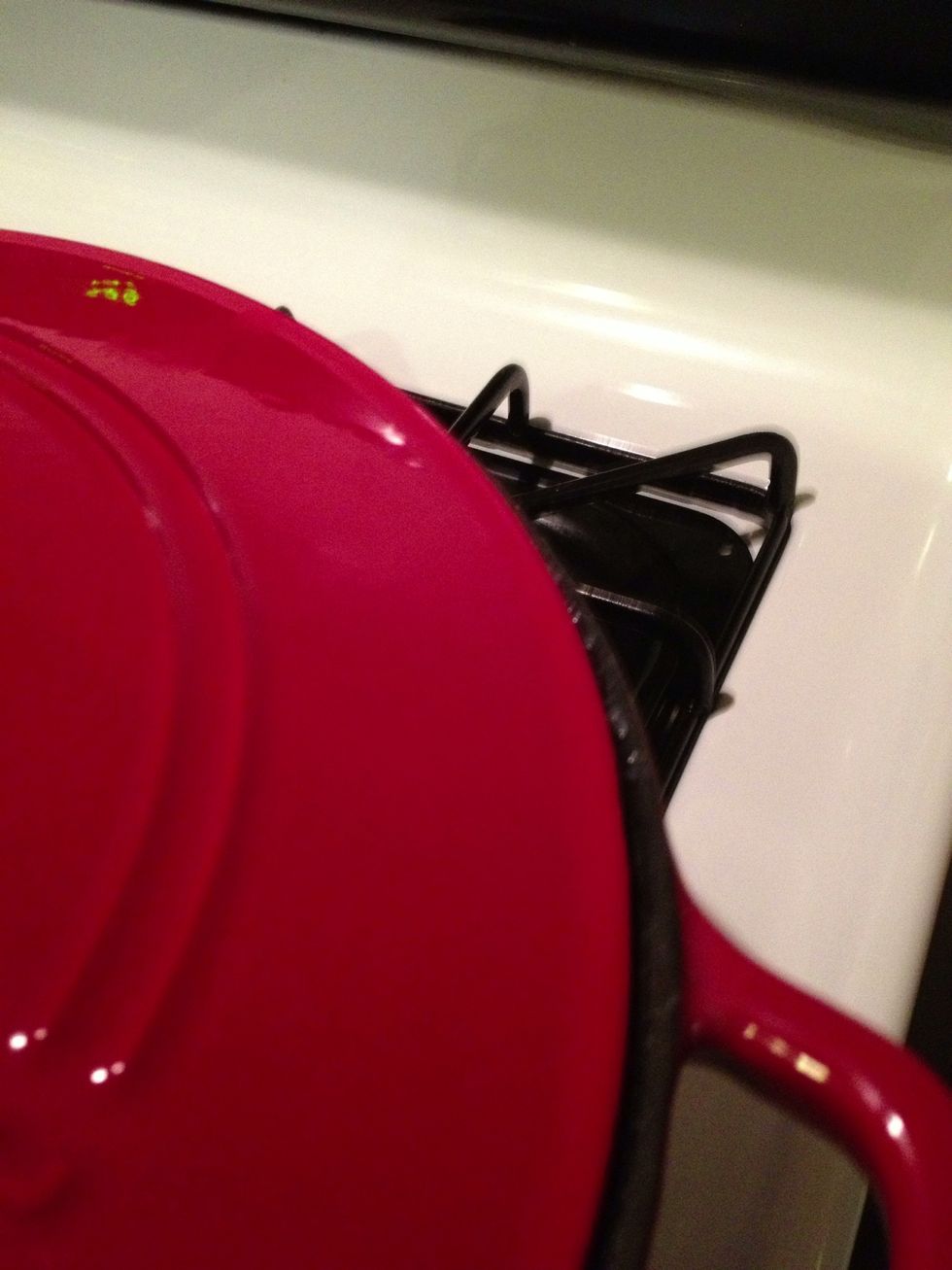 When it begins to simmer, replace lid, but allow a small vent. Reduce heat to low to medium low. Cook at a low simmer for 45 minutes, stirring every 5 to 10 minutes.
Chop all of your vegetables the same size. I like to use pieces that are about a half inch wide and a half inch long. You also want to remove excess seeds from cucumbers and tomatoes.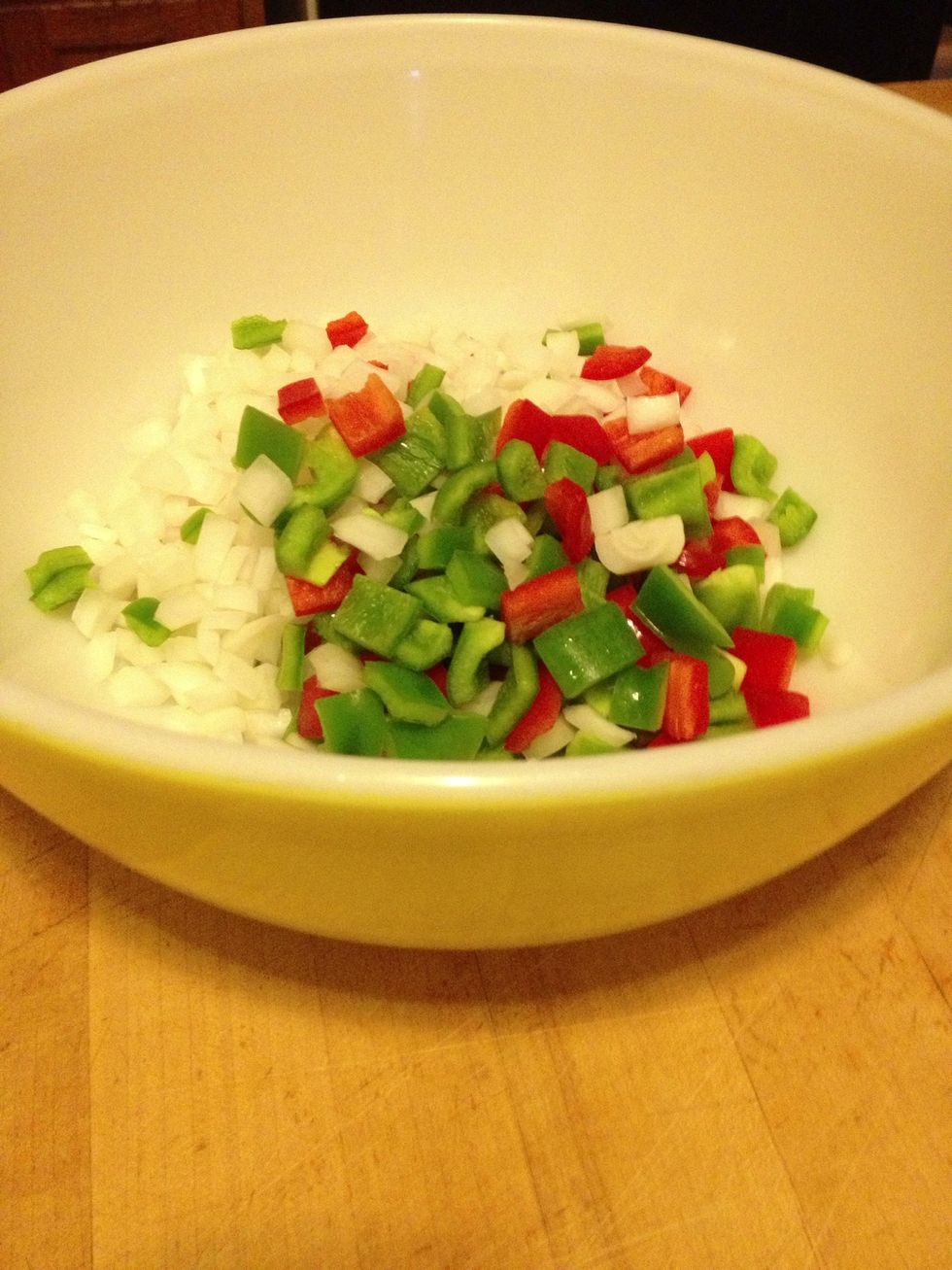 Add your chopped vegetables to a large mixing bowl.
Chop your olives the same size as your vegetables. I usually only chop them in half because I like a larger olive.
Add olives to other vegetables.
This is where I would add the cucumbers and tomatoes as well. Since I am not serving this particular batch tonight, I will omit them. (This is a few days of lunch)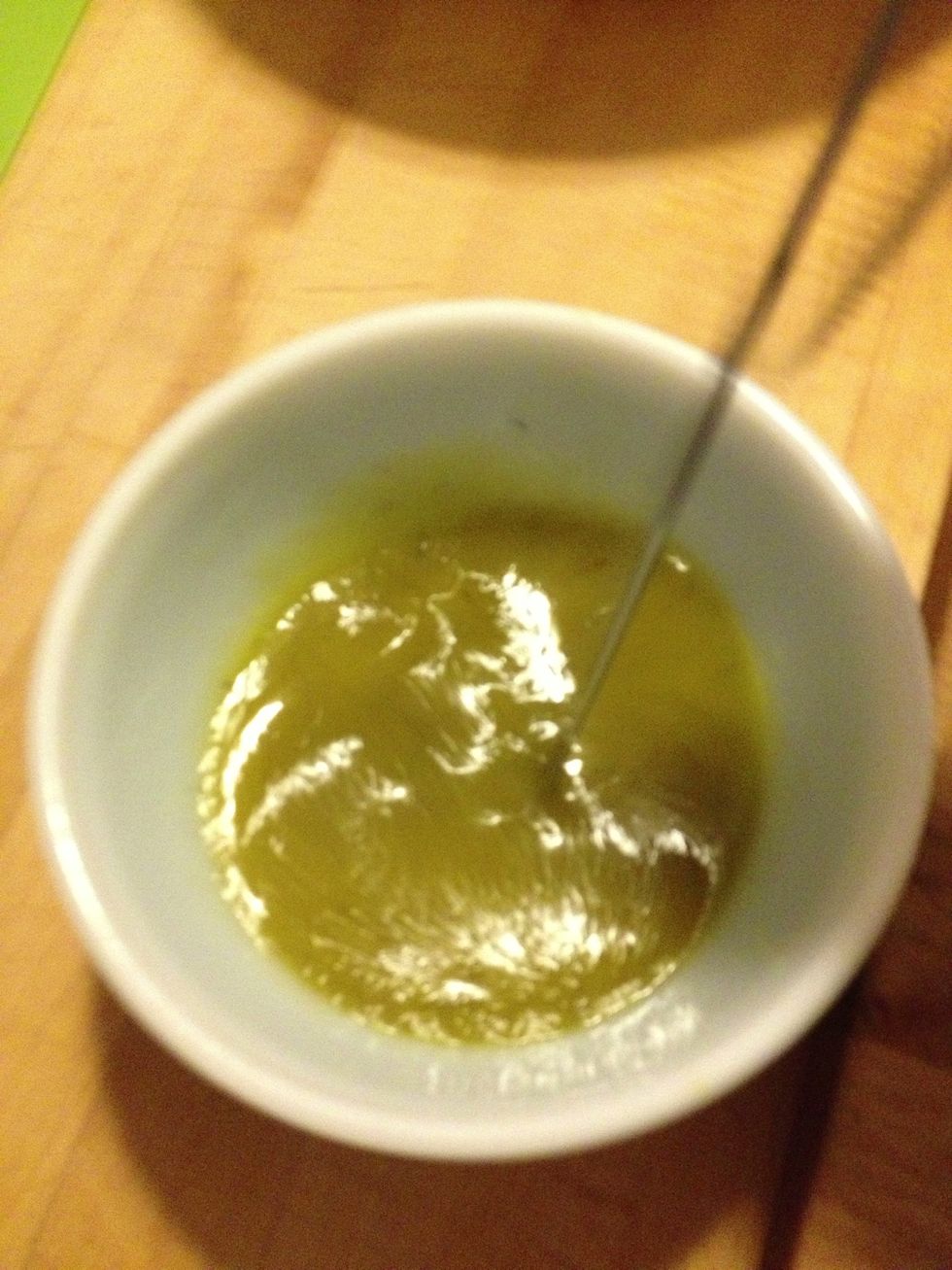 The dressing is equal parts vinegar and oil. I stay on the side of less dressing. Over dressing the barley salad ruins it because the barley absorbs the extra dressing.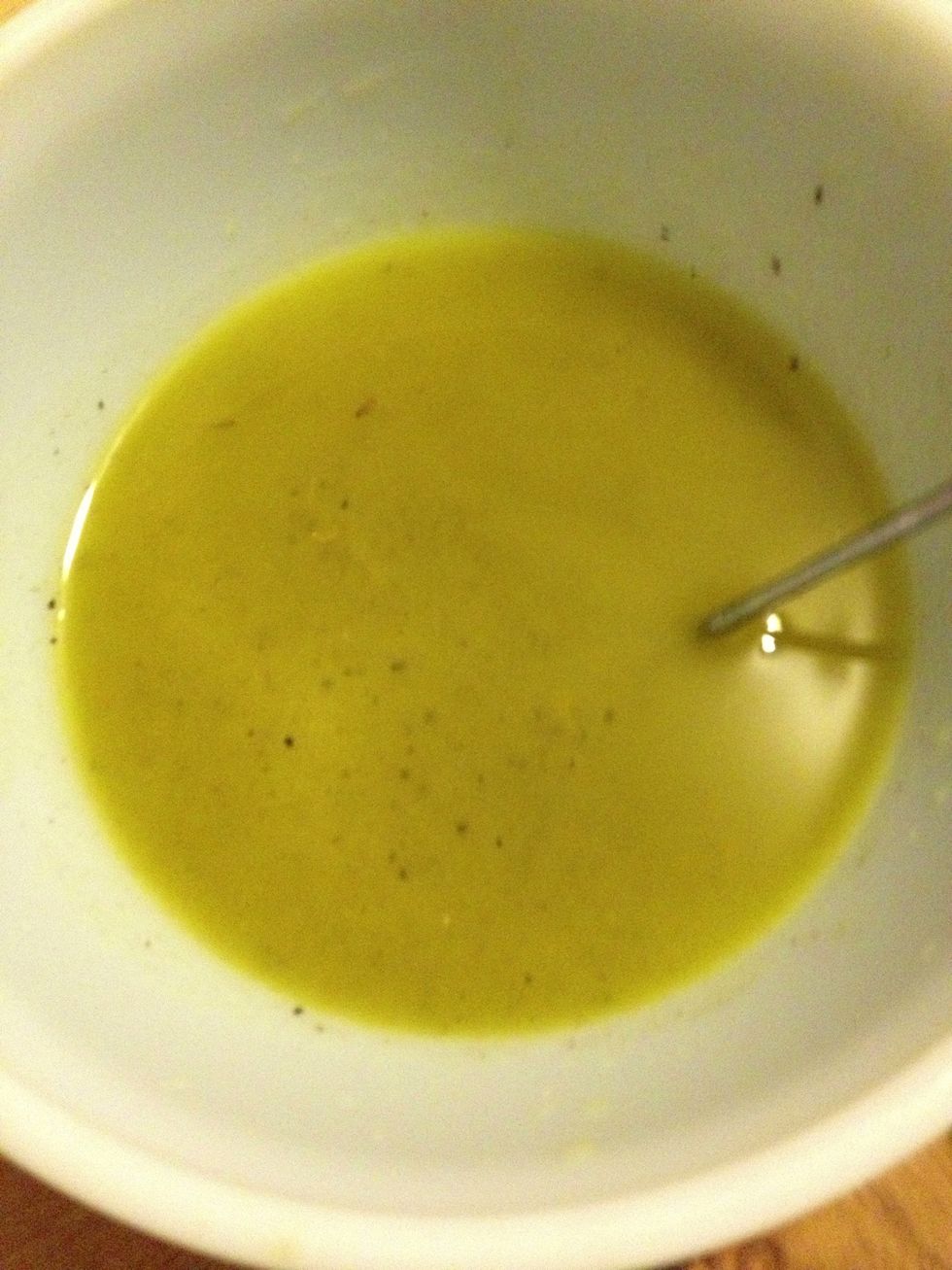 Whisk in your oregano, pepper and other dried herbs.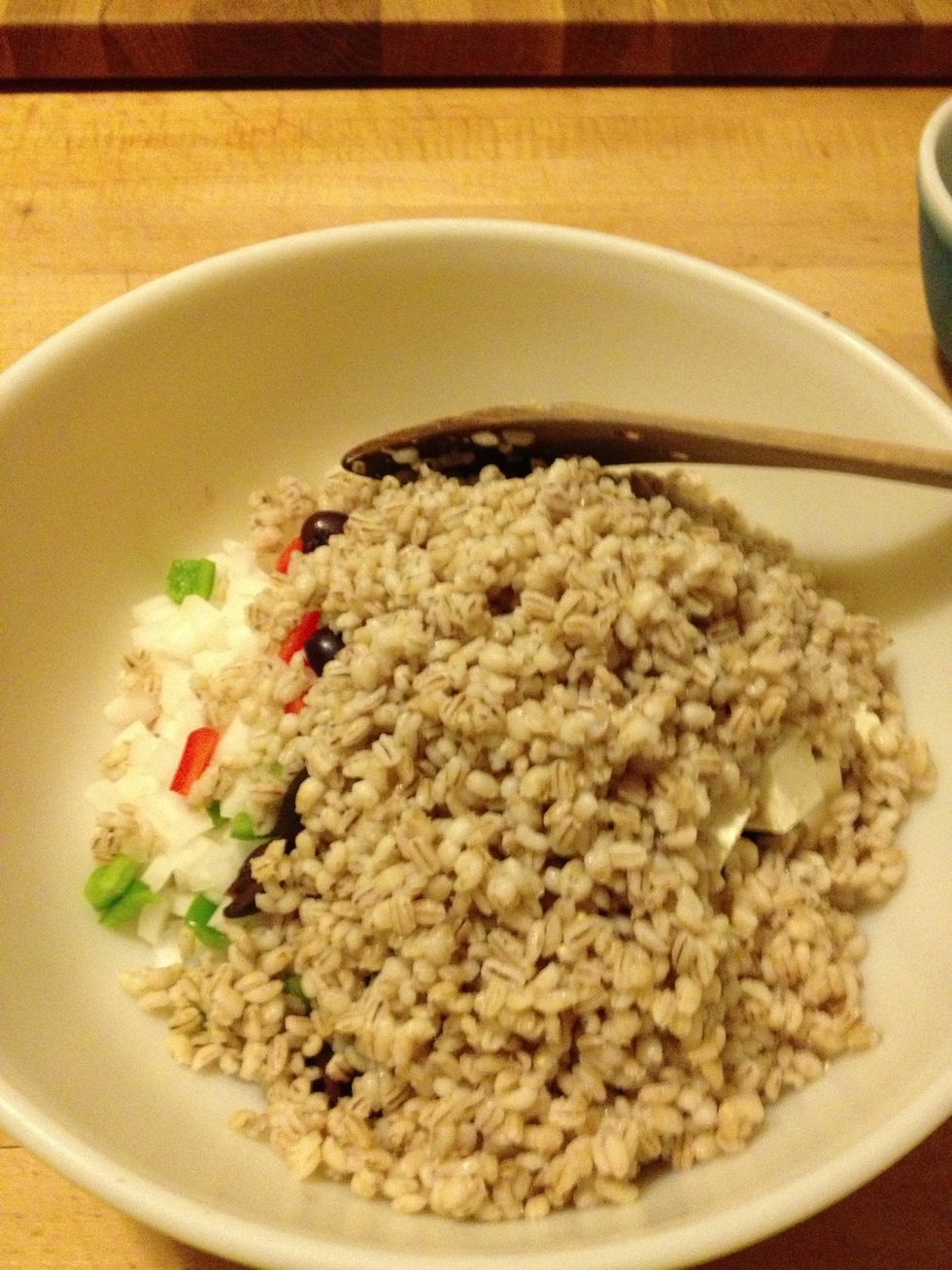 After allowing the barley to cool, you can add the cooked barley to the vegetables. There should be no excess cooking water from the barley.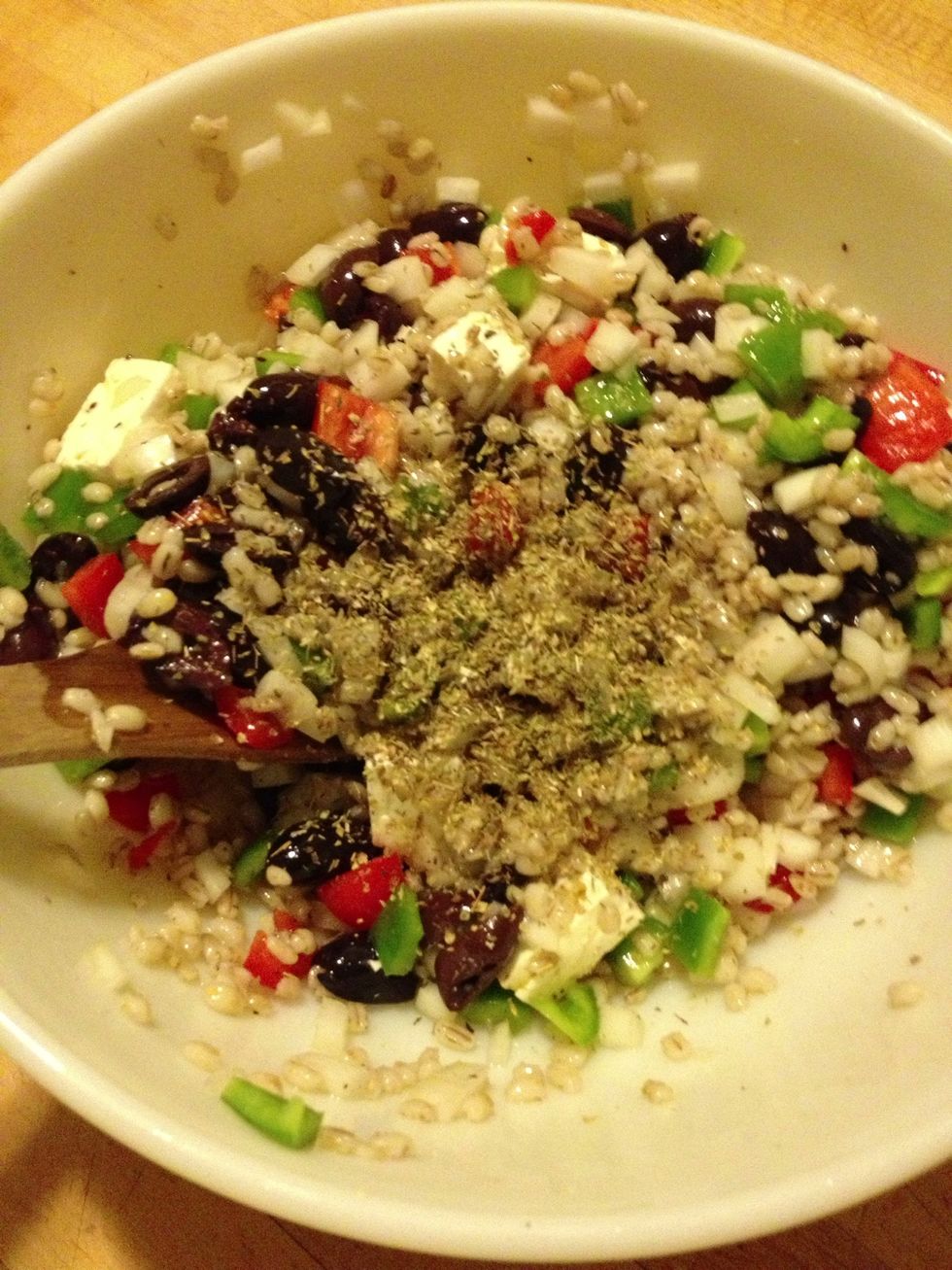 After stirring in my dressing I taste. This batch needed a little extra oregano. I also love "Jane's Krazy" Greek seasoning.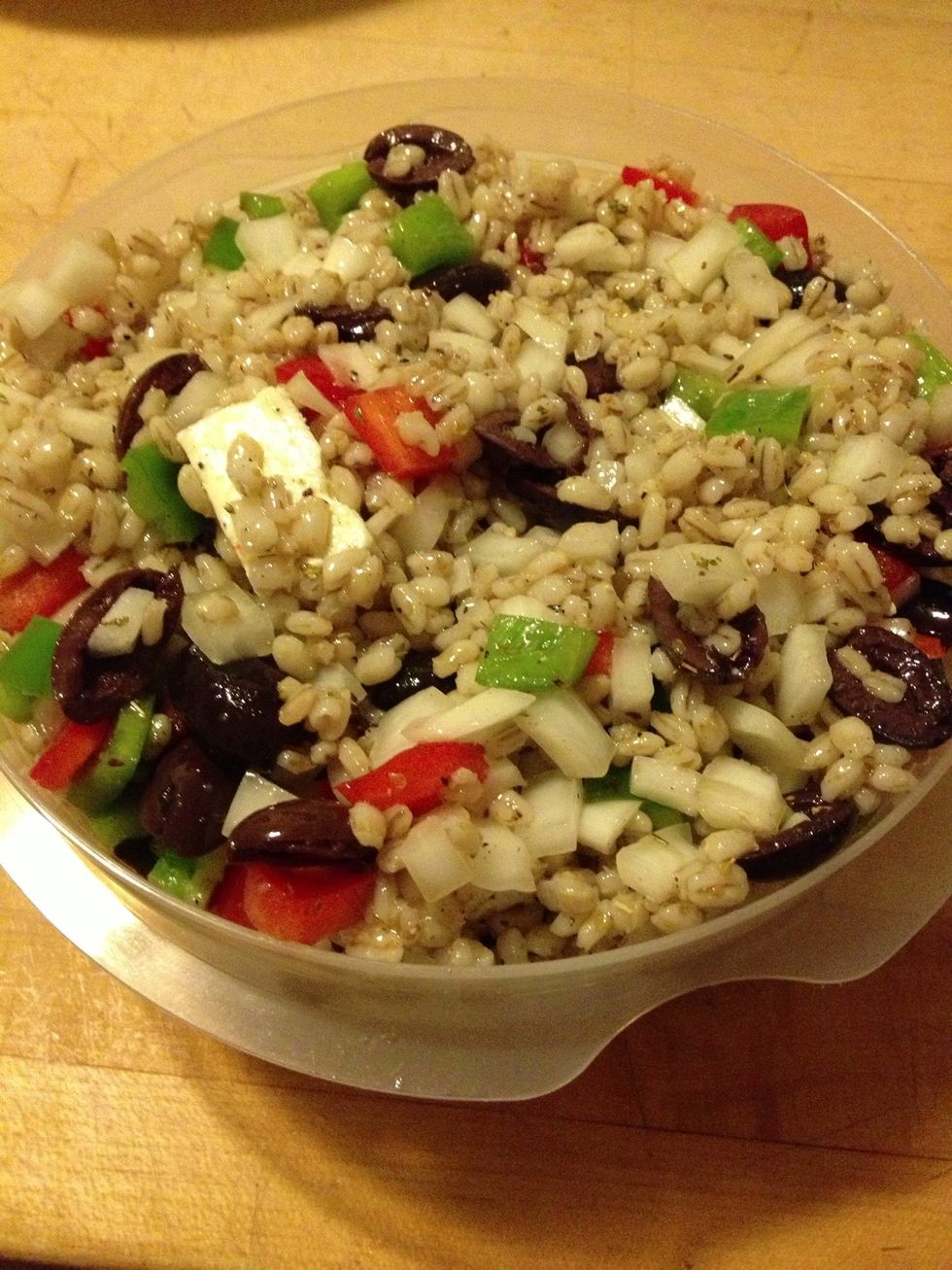 Add the feta cheese and stir. I like to use on crumbled feta cheese and cut into larger cubes. As I have said, this batch is meant to last me for a few days and this way the cheese holds up longer.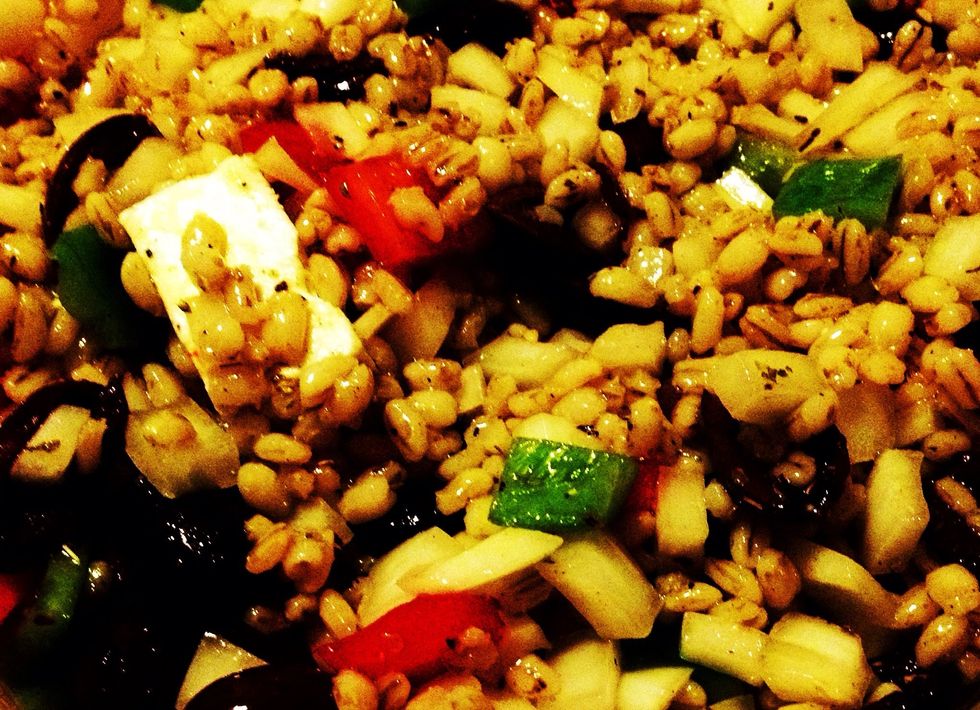 Enjoy! Remember, it's a salad, so add or subtract based on your tastes. Leave a comment here if you made a successful alteration!
3/4c Dried Barley
2.0c Sweet peppers
1.0c Red onion
1.0c Kalamata olives
1.0c Feta cheese
1.0c Cucumber and tomato (optional)
1.0Tbsp Salt and pepper
1/4c Red wine vinegar
1/4c Extra-virgin olive oil
1.0tsp Garlic powder