Fold paper in thin strips. About 1/2" thick.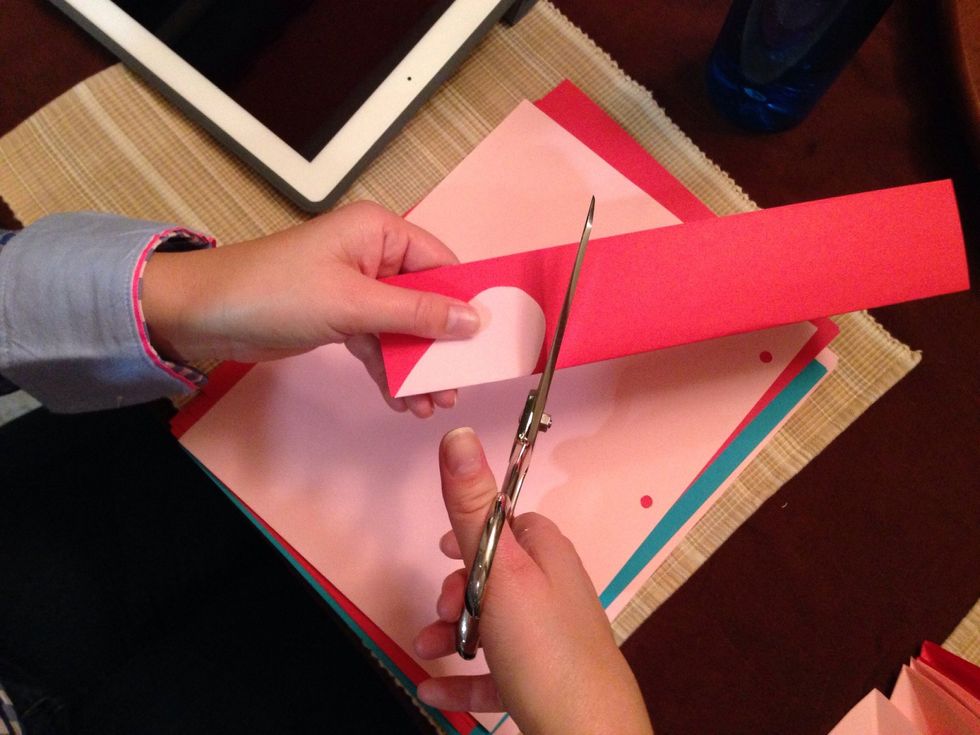 Create heart template. Fold heart template over the folded paper. Keeping fold on the same side as template. Cut hearts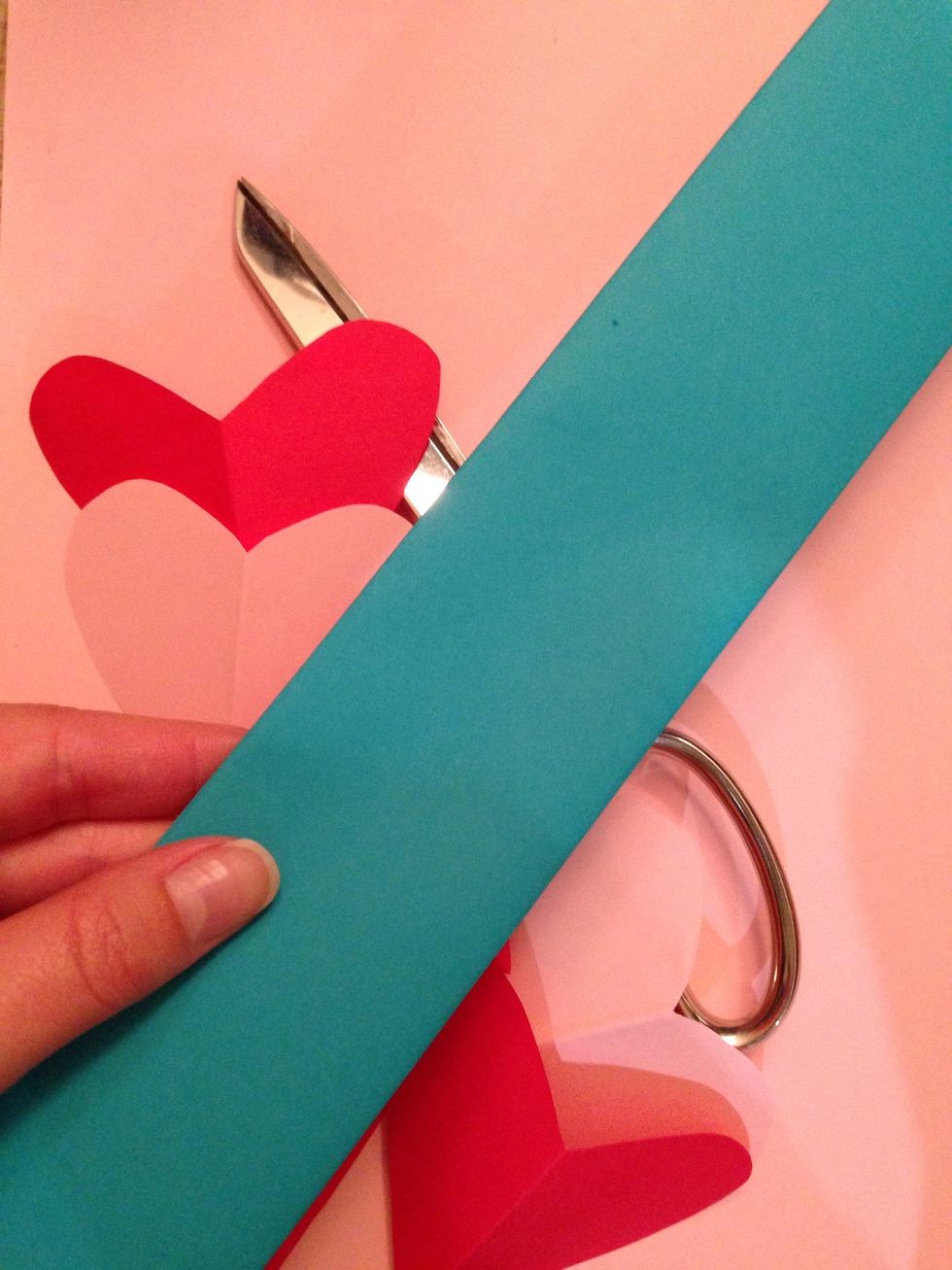 Add different colors and cut out hearts.
Tread a needle with twine and stitch all hearts together.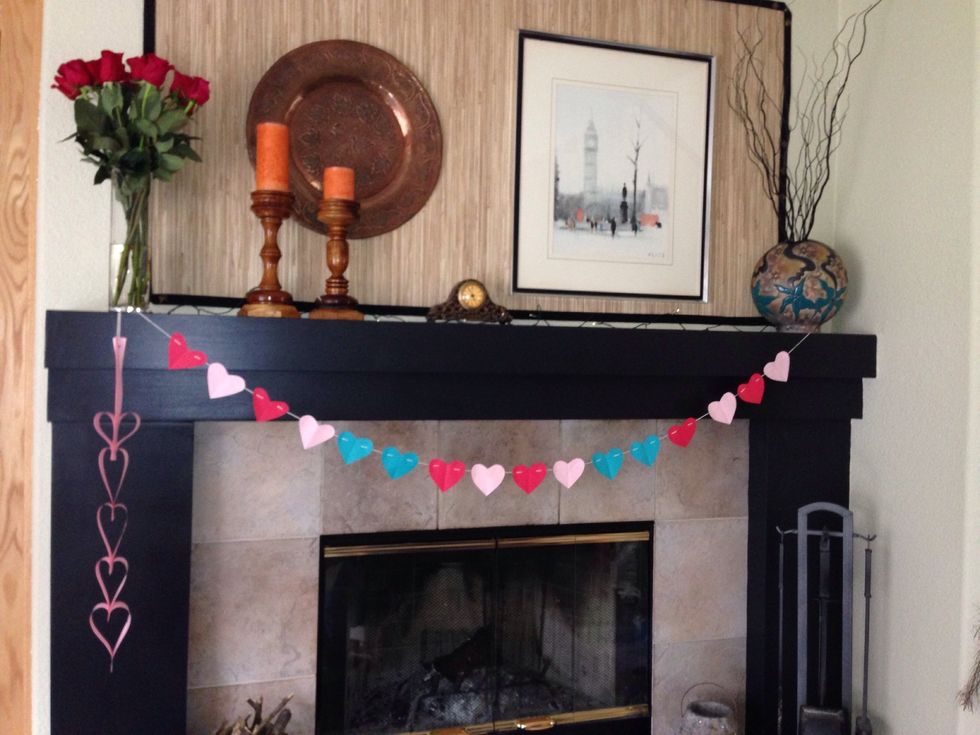 Hang heart banner!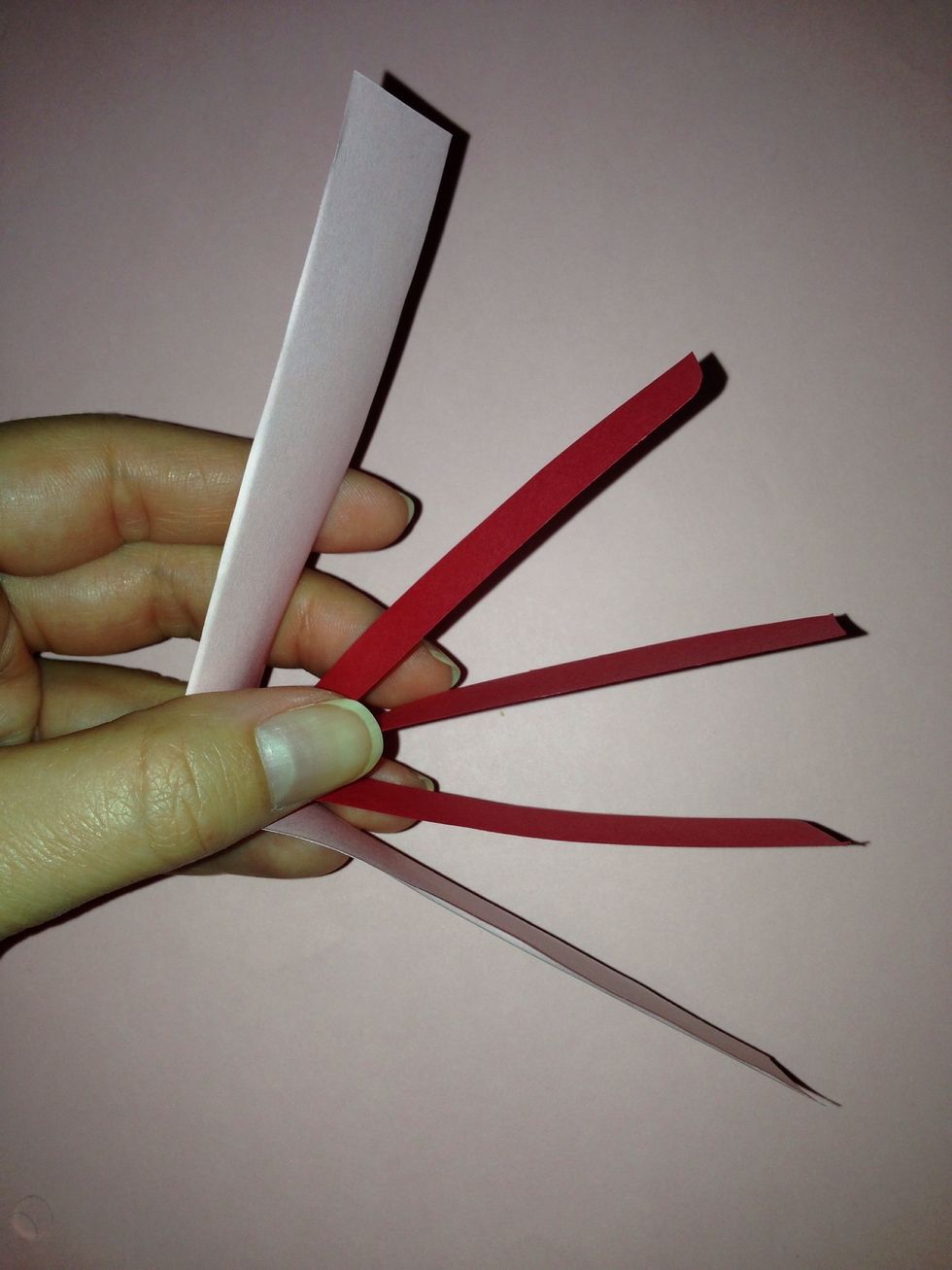 Cut 1/2" paper strips. Start with 4 strips of paper. Staple. The paper can be a thick as you'd like but I found that the shorter the paper the more uniform the heart. I used 3" strips and 6" strips.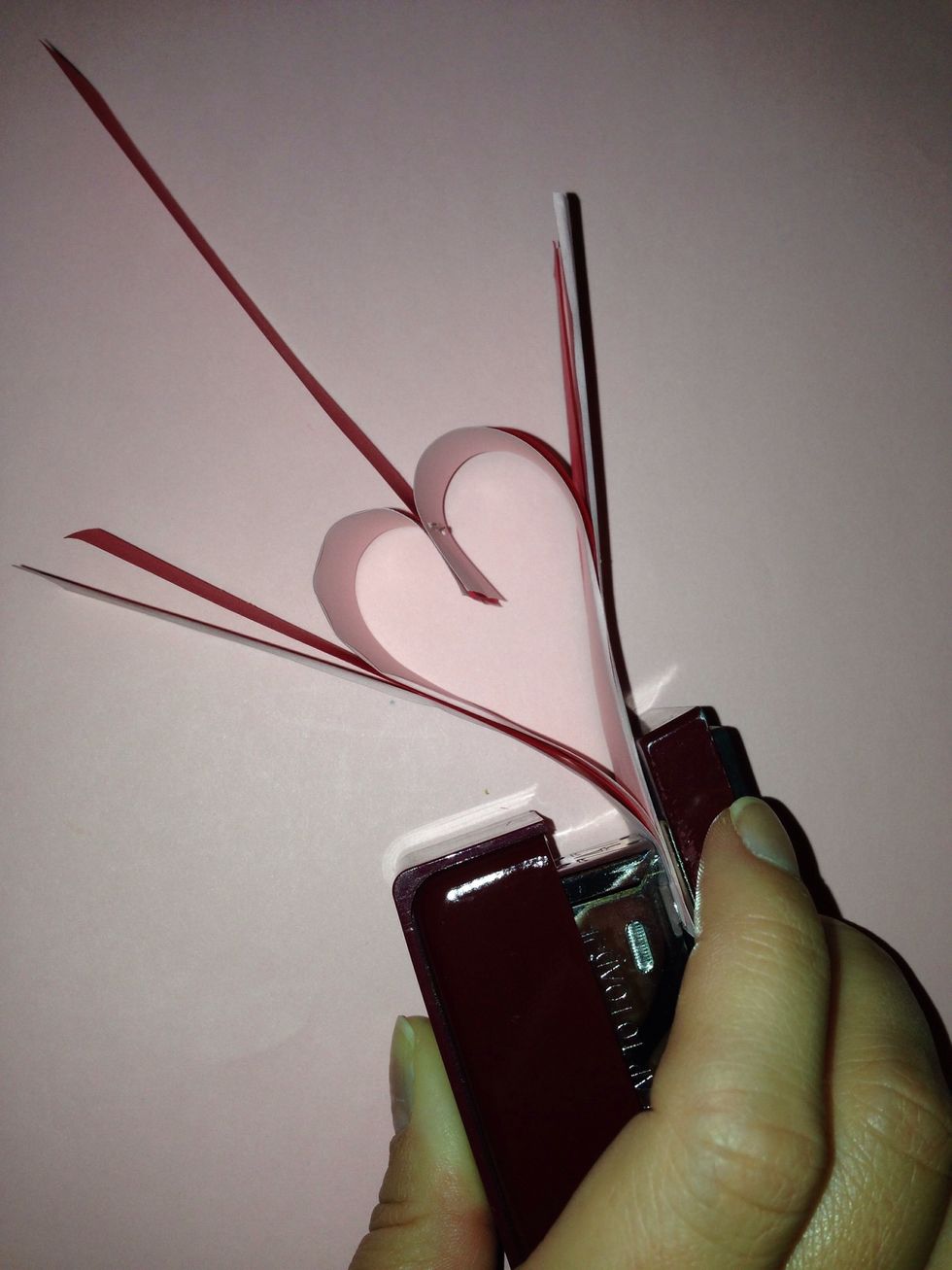 Add 2 additional strips to the bottom of the heart. Make sure the paper is even with the bottom of the first heart and the paper is pointing up and out. Staple.
Continue adding strips of paper and staple.
To make a heart with two colors. Add 2 additional strips of paper to each side with desired colors. Stapling 4 strips instead of 2.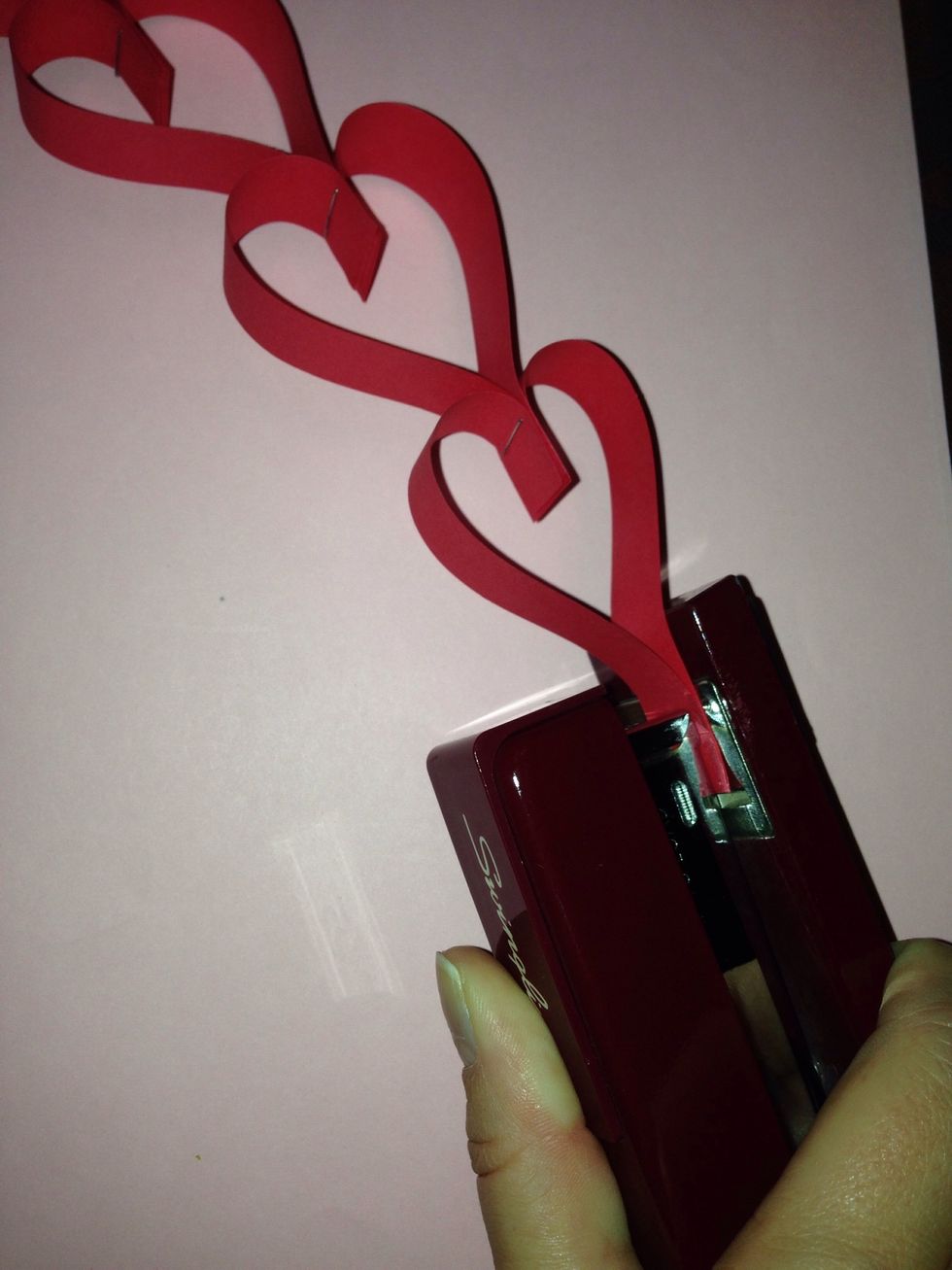 Once you have your desired length of hearts. Close final heart and staple.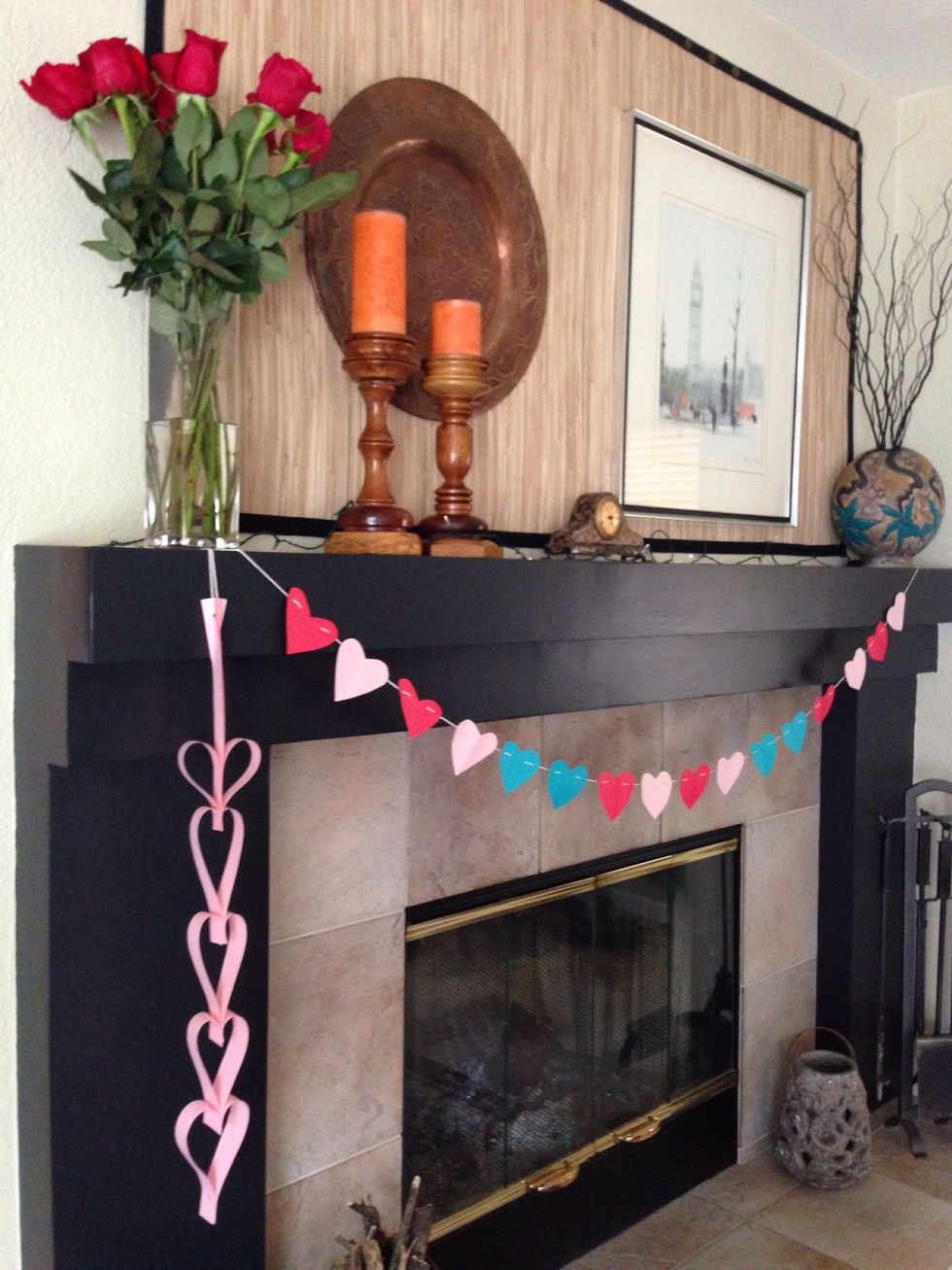 Hang heart strip with heart banner.
Scissors
Card stock (any color you want)
Hole punch
Tread
Twine
Needle