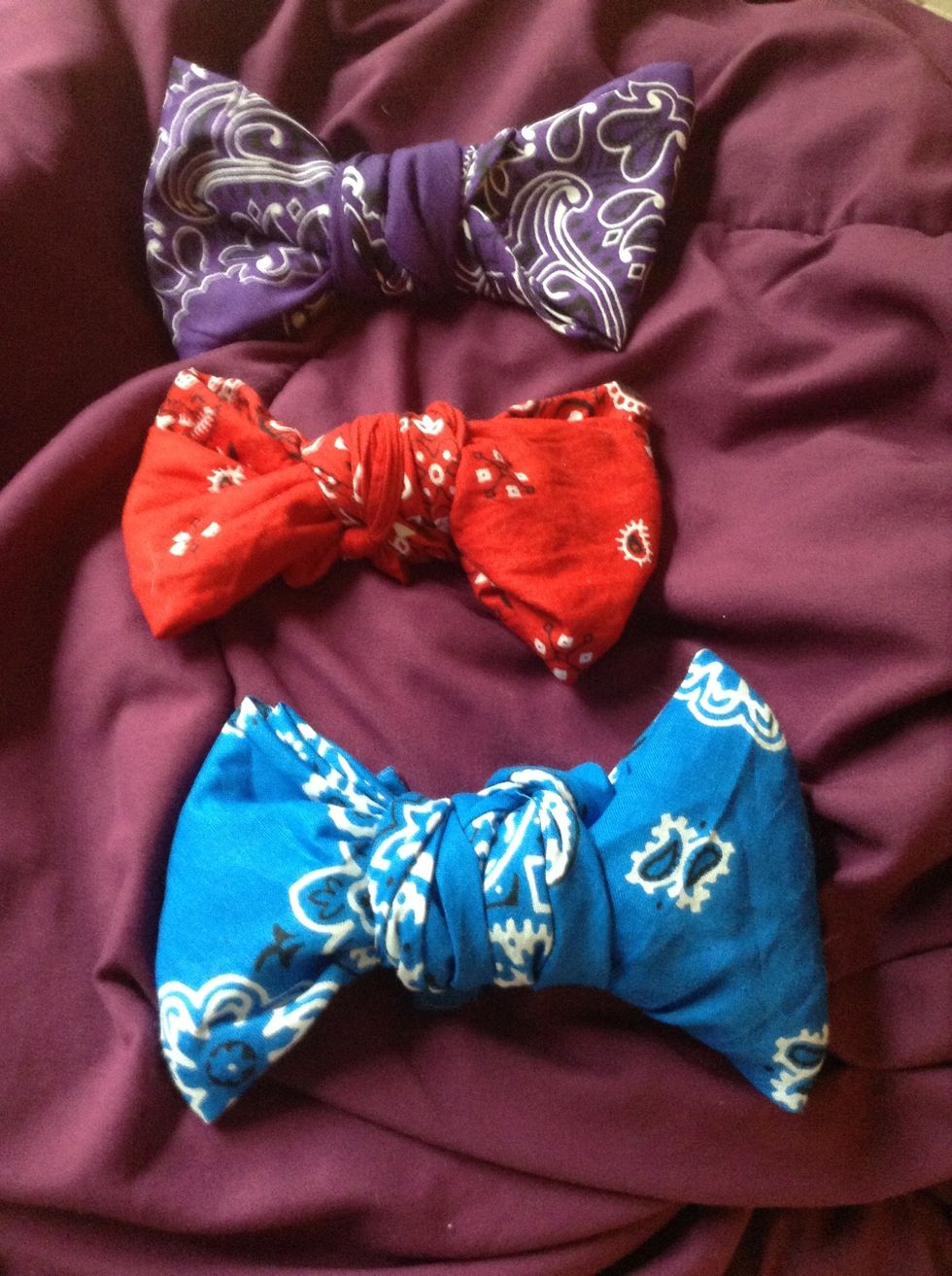 My name is Lexi and today I'm going to teach you how to make a bow from a bandana. All you need is a bandana in any color.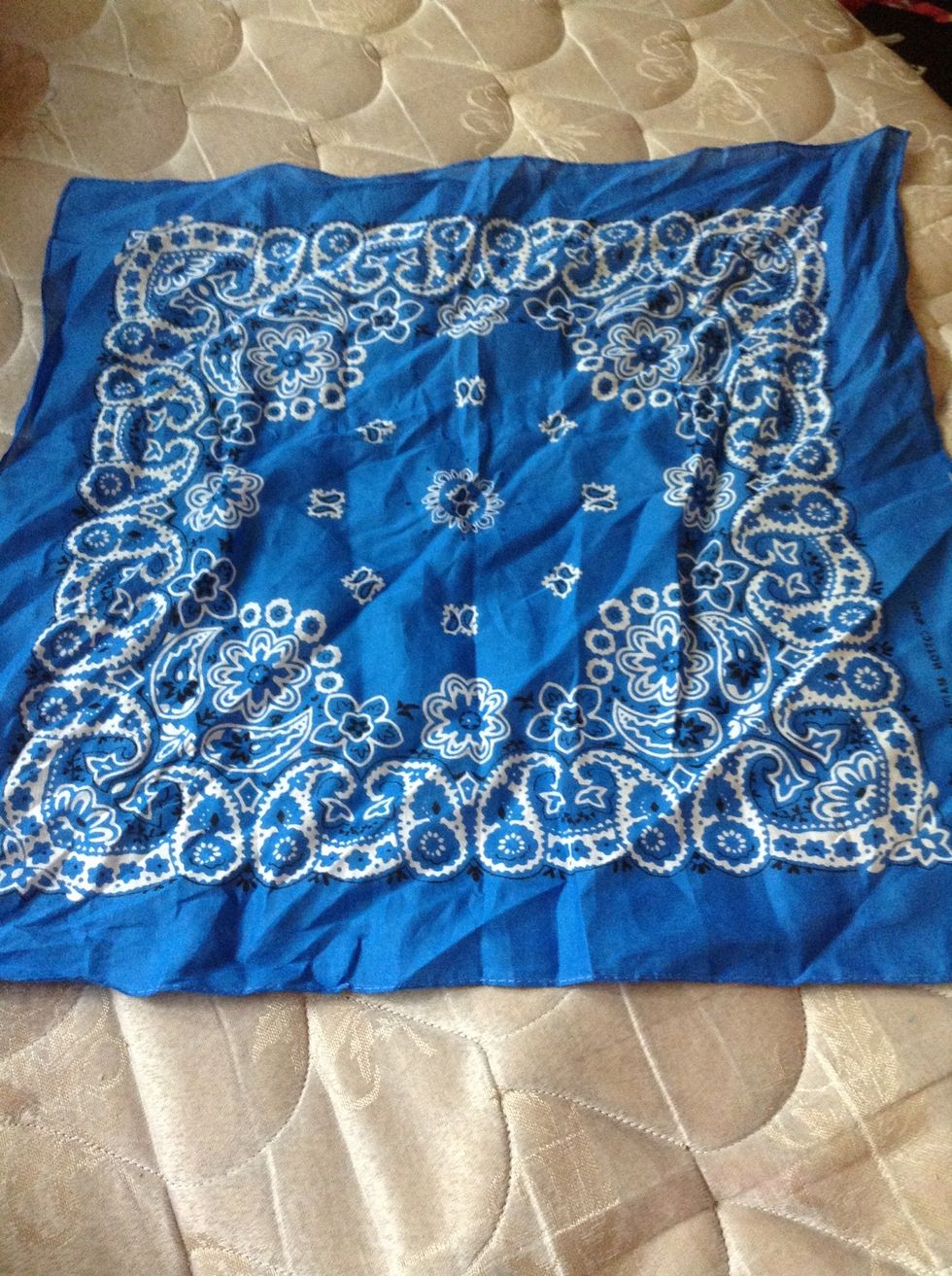 Start with your bandana laid out flat. Mine is a little wrinkled since it was already in a bow, but it doesn't matter.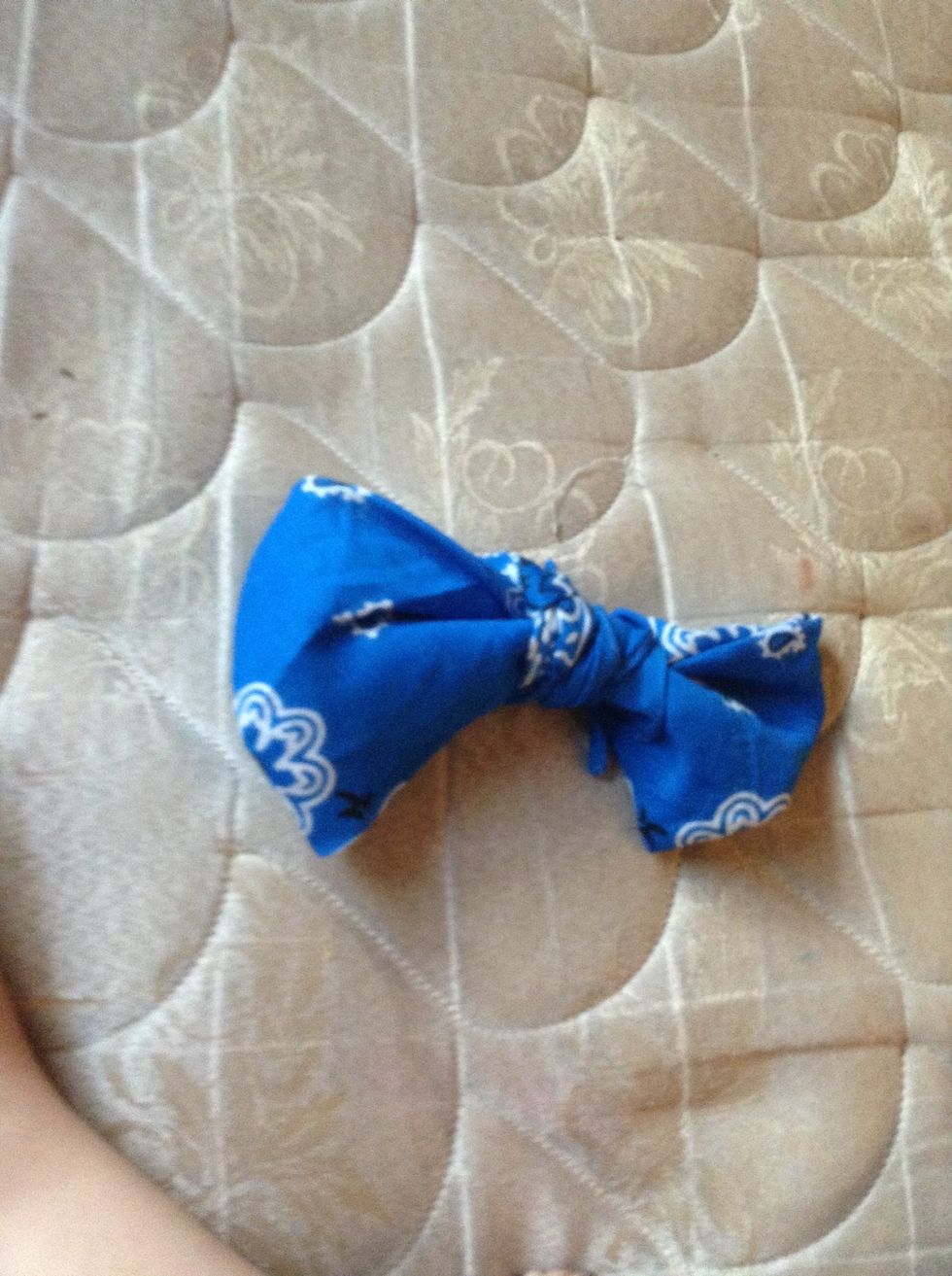 This is what mine looks like now. If yours does too, it's okay. We can fix that right away!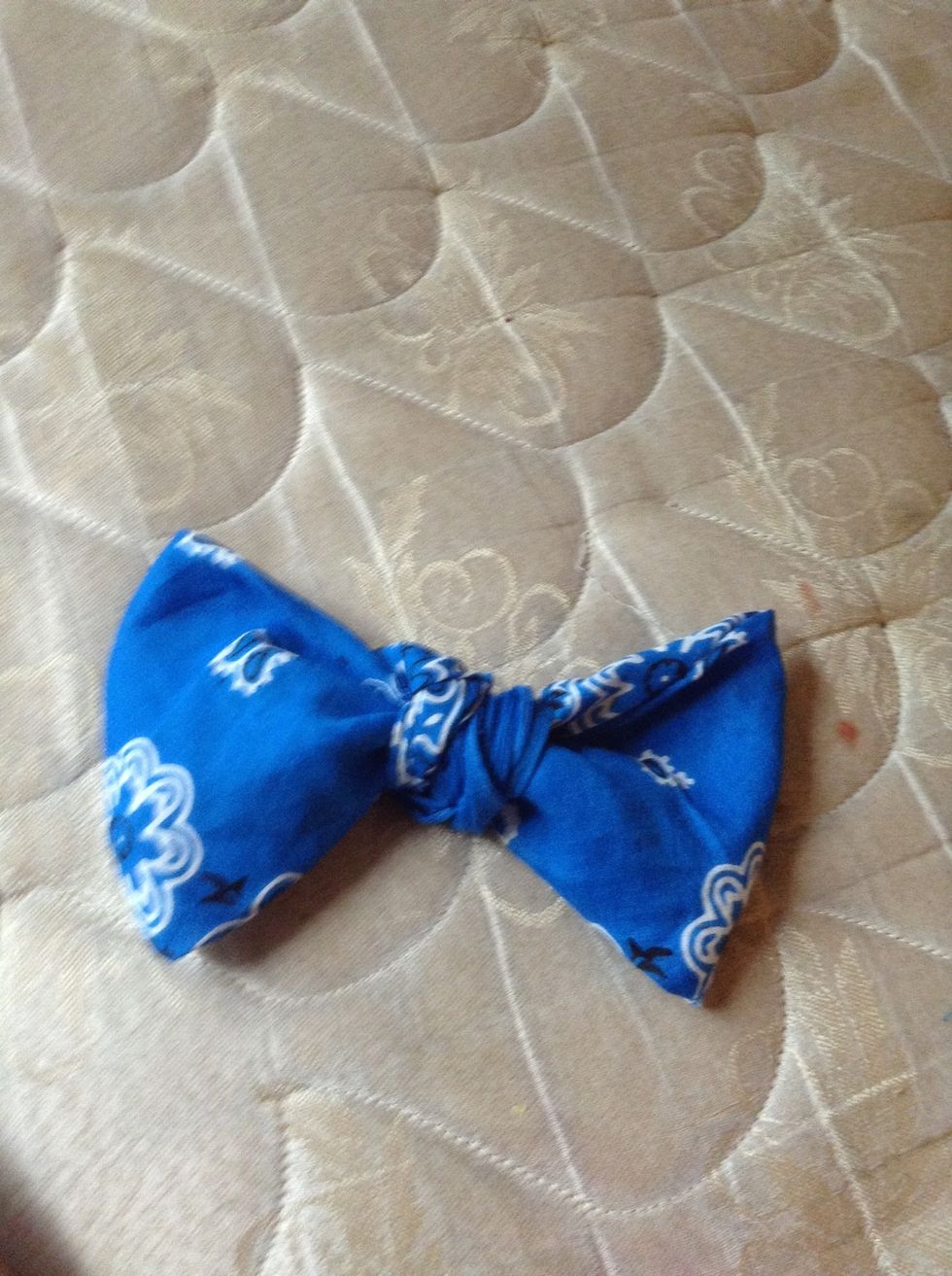 And your bow should look similar to this! I hope it worked for you! I've made 3, this one, a red one, and a purple one. They are shown in the first slide. I love them and they're so simple to make!