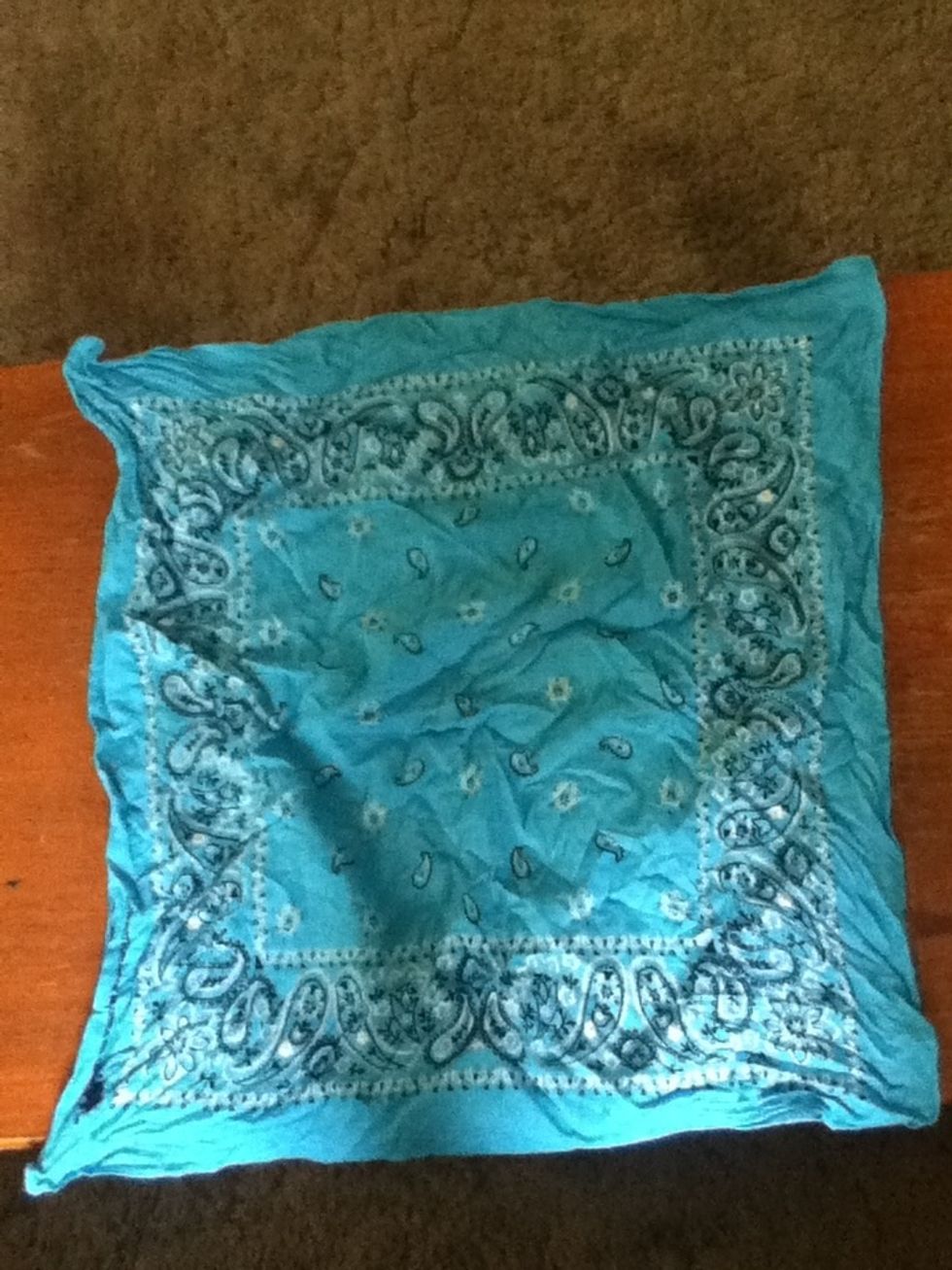 spread the bandana out. its really wrinkly i know.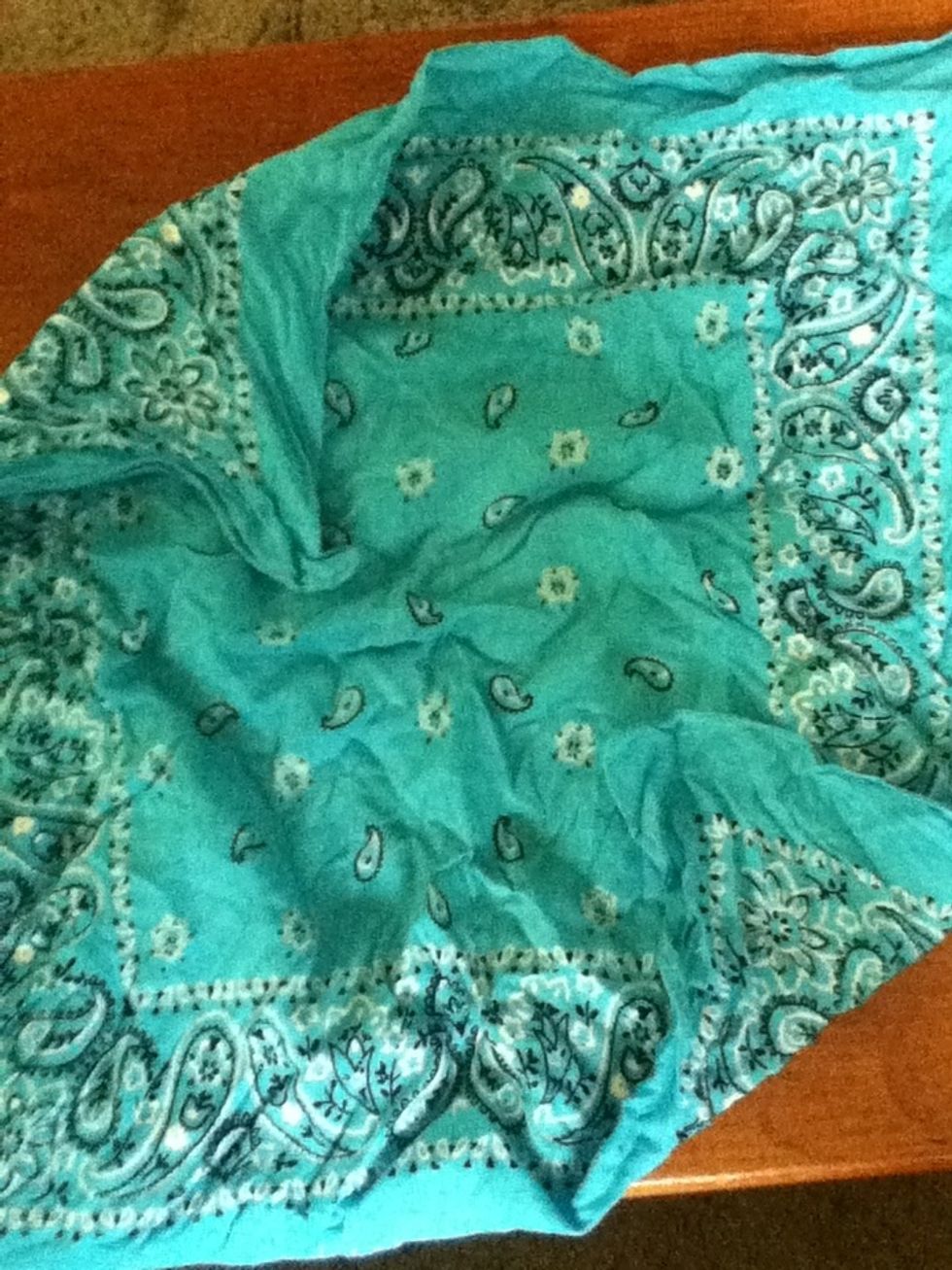 fold two opposite corners.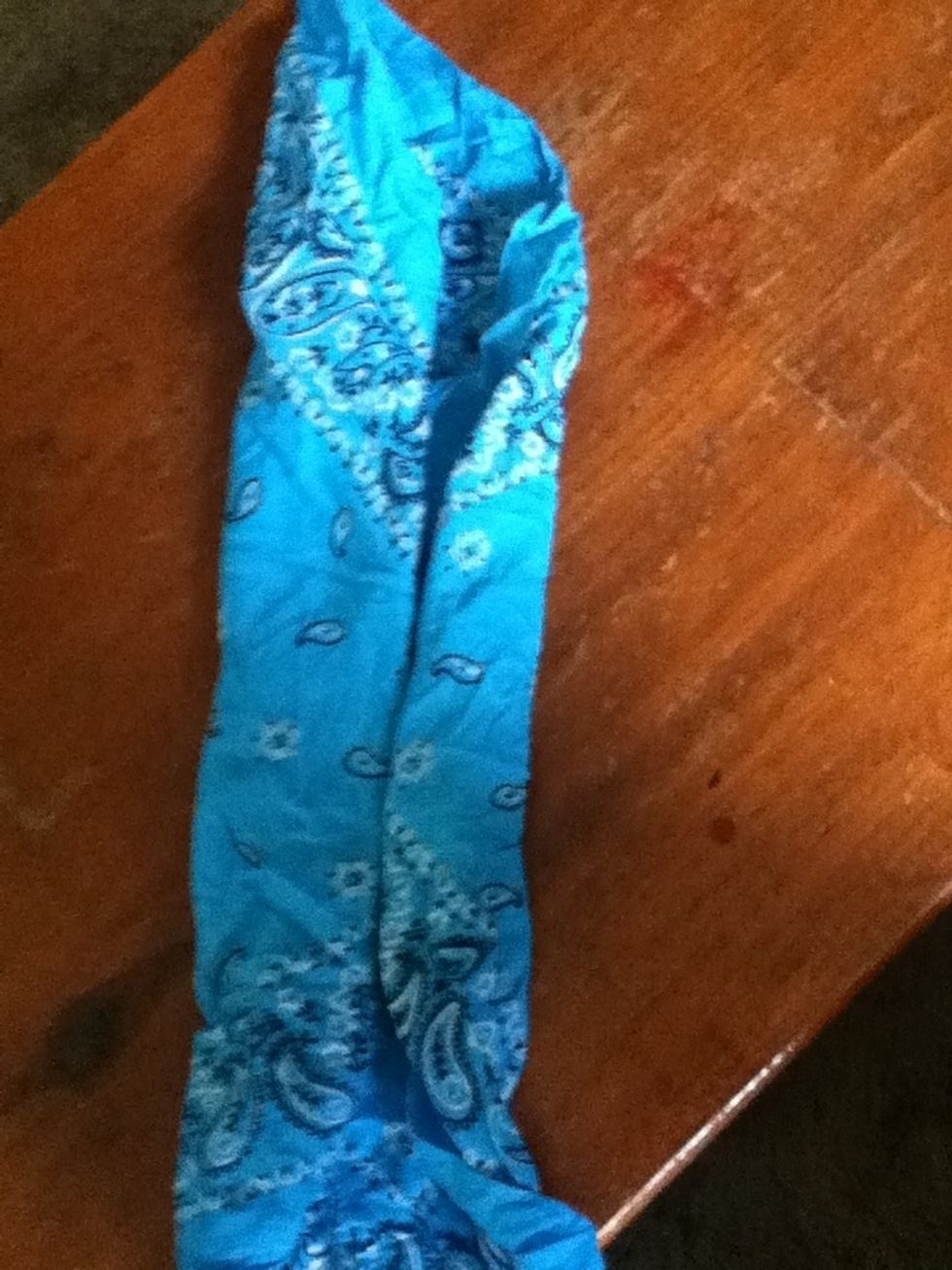 keep folding them until you reach the middle.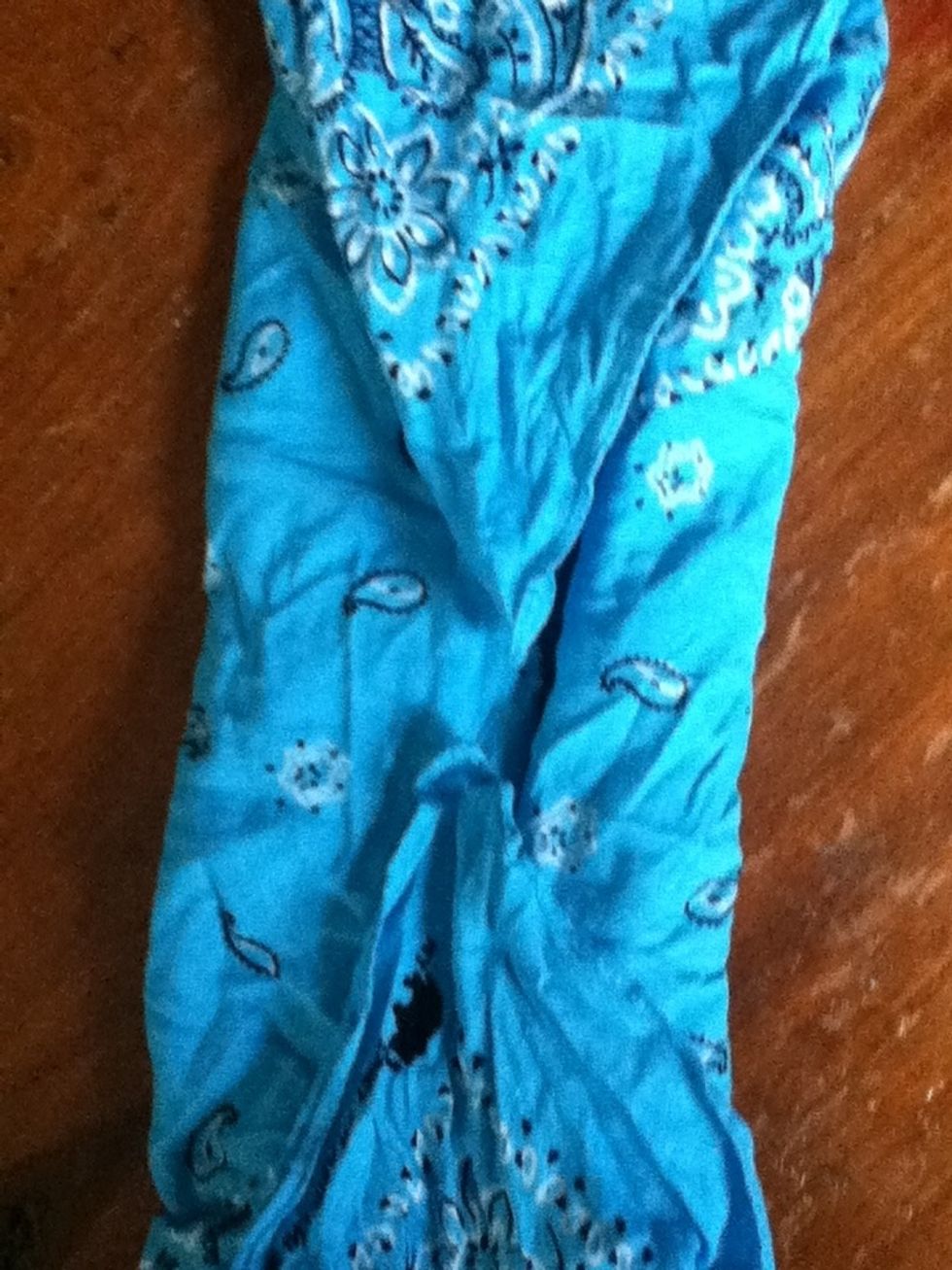 fold the other corners in.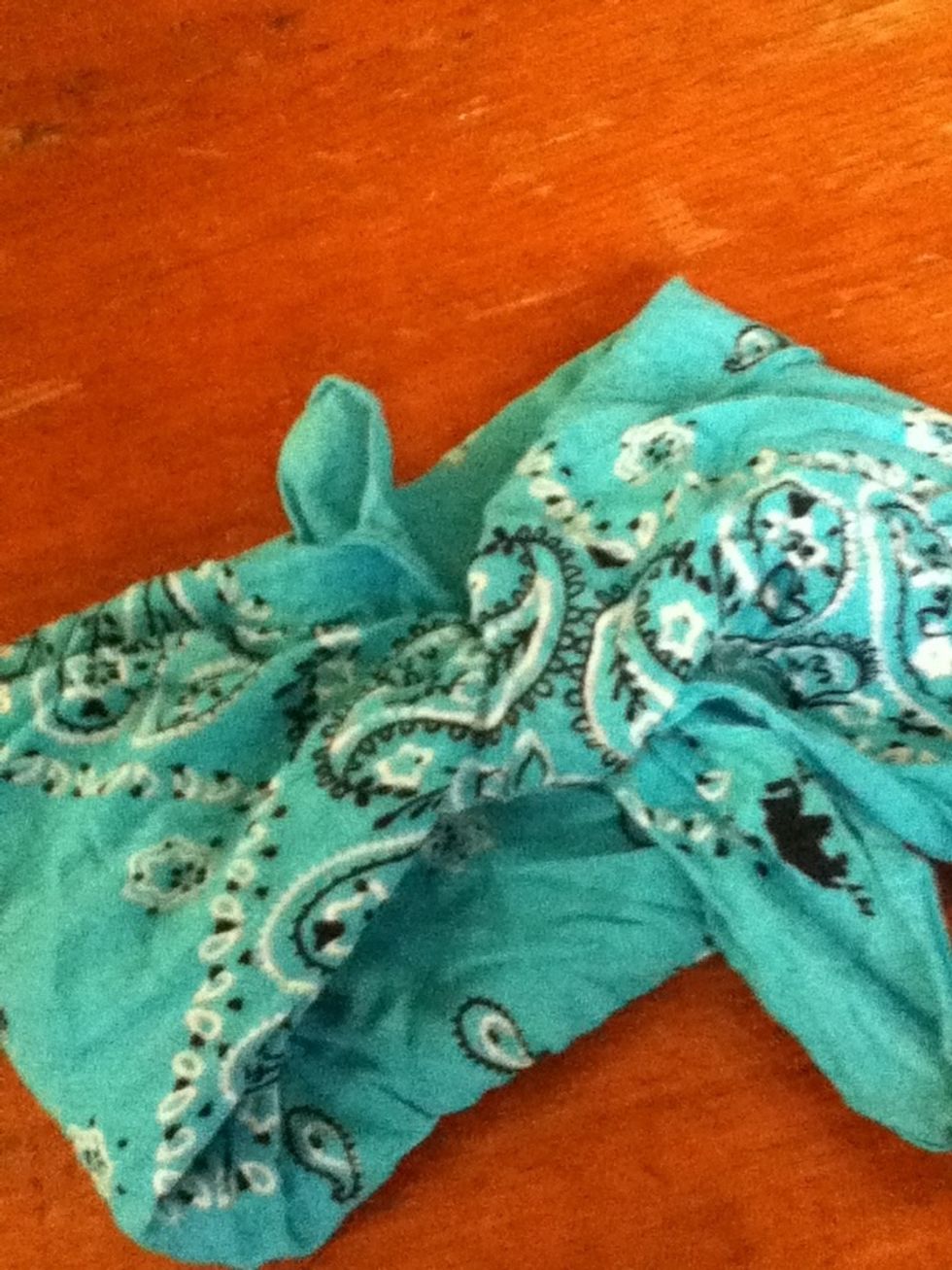 tie those corners.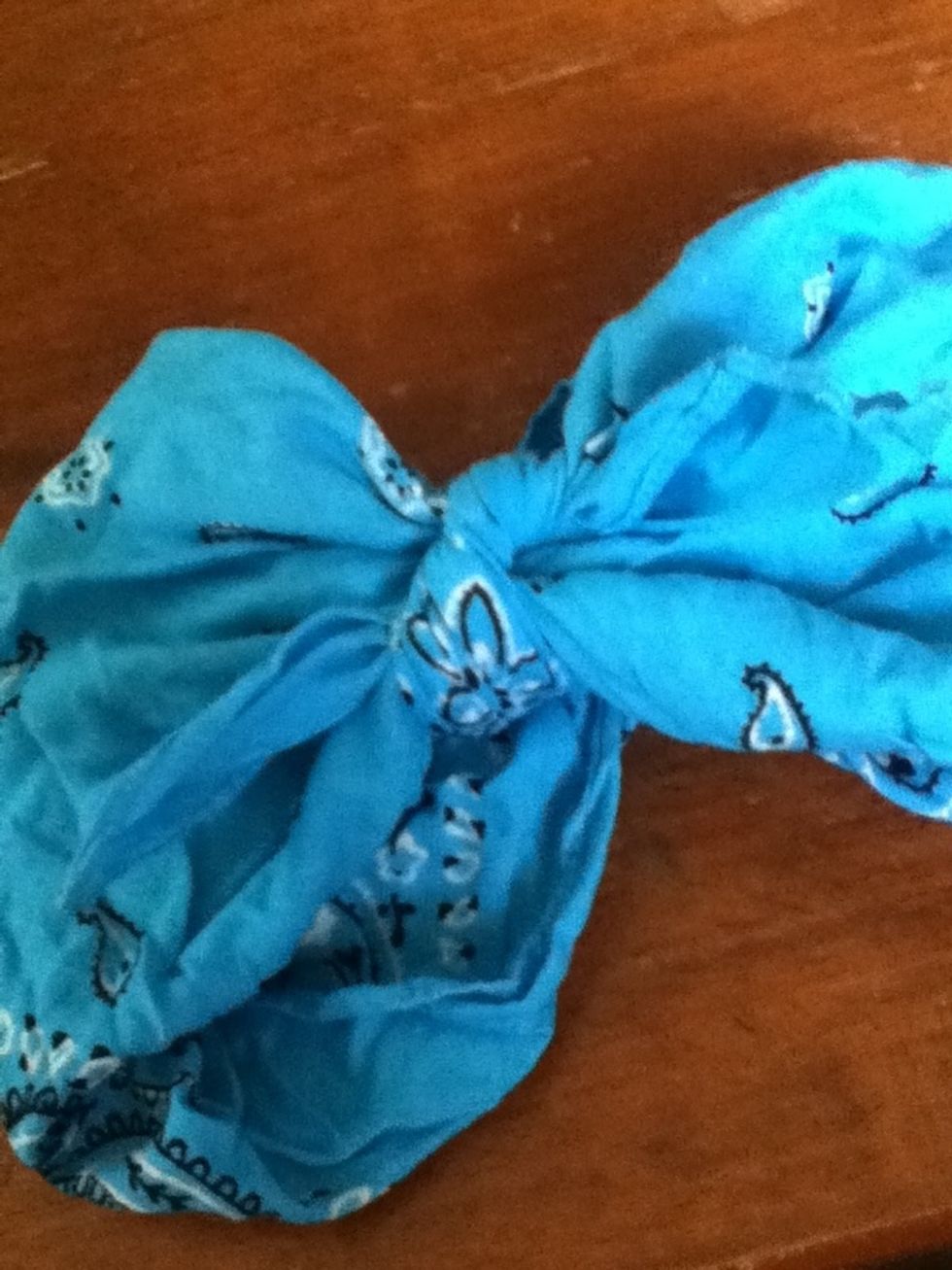 flip the bandana over and tie the corners on that side.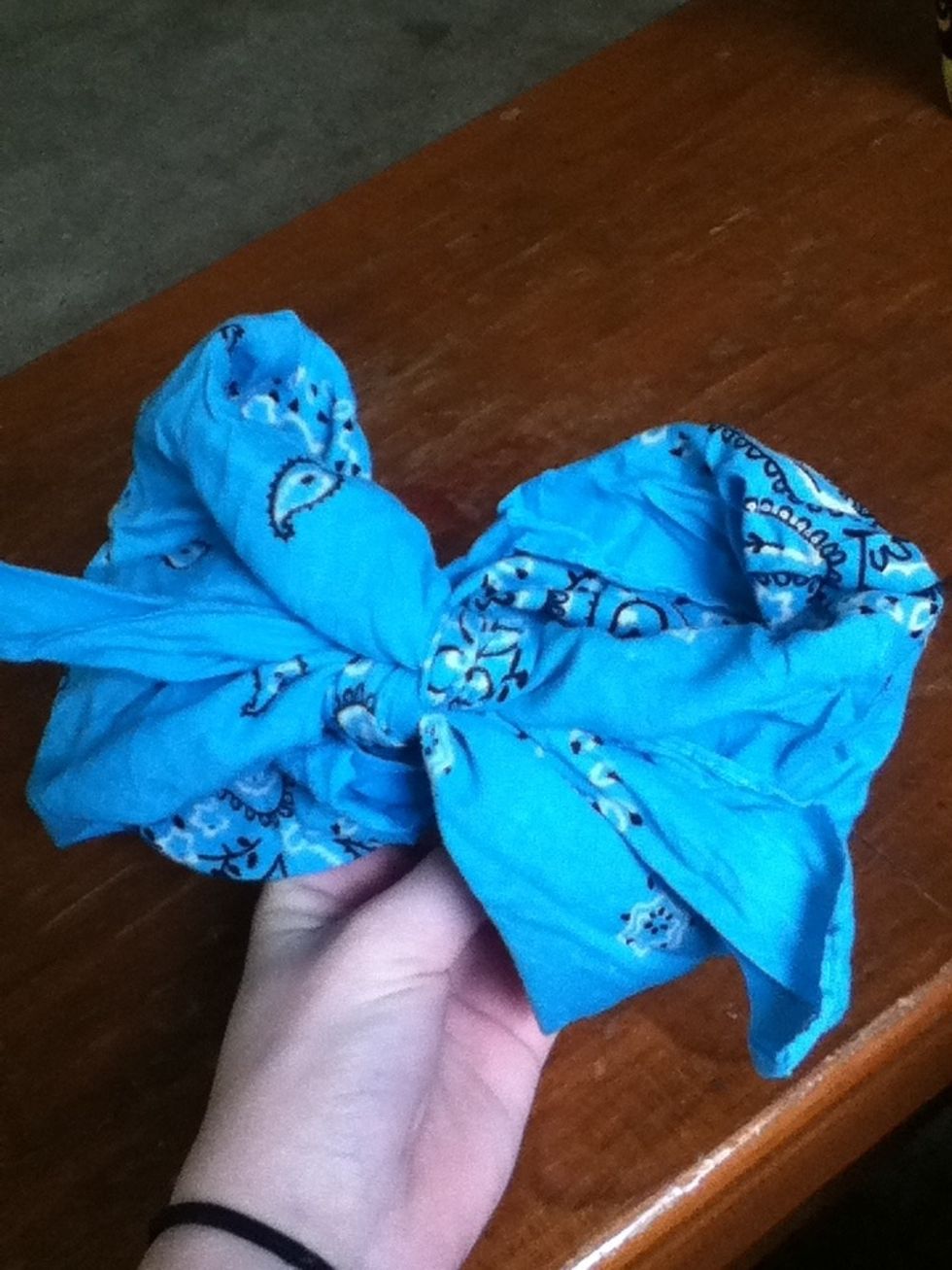 You now have a finished bow! 🎀
Sorry mine looks crappy...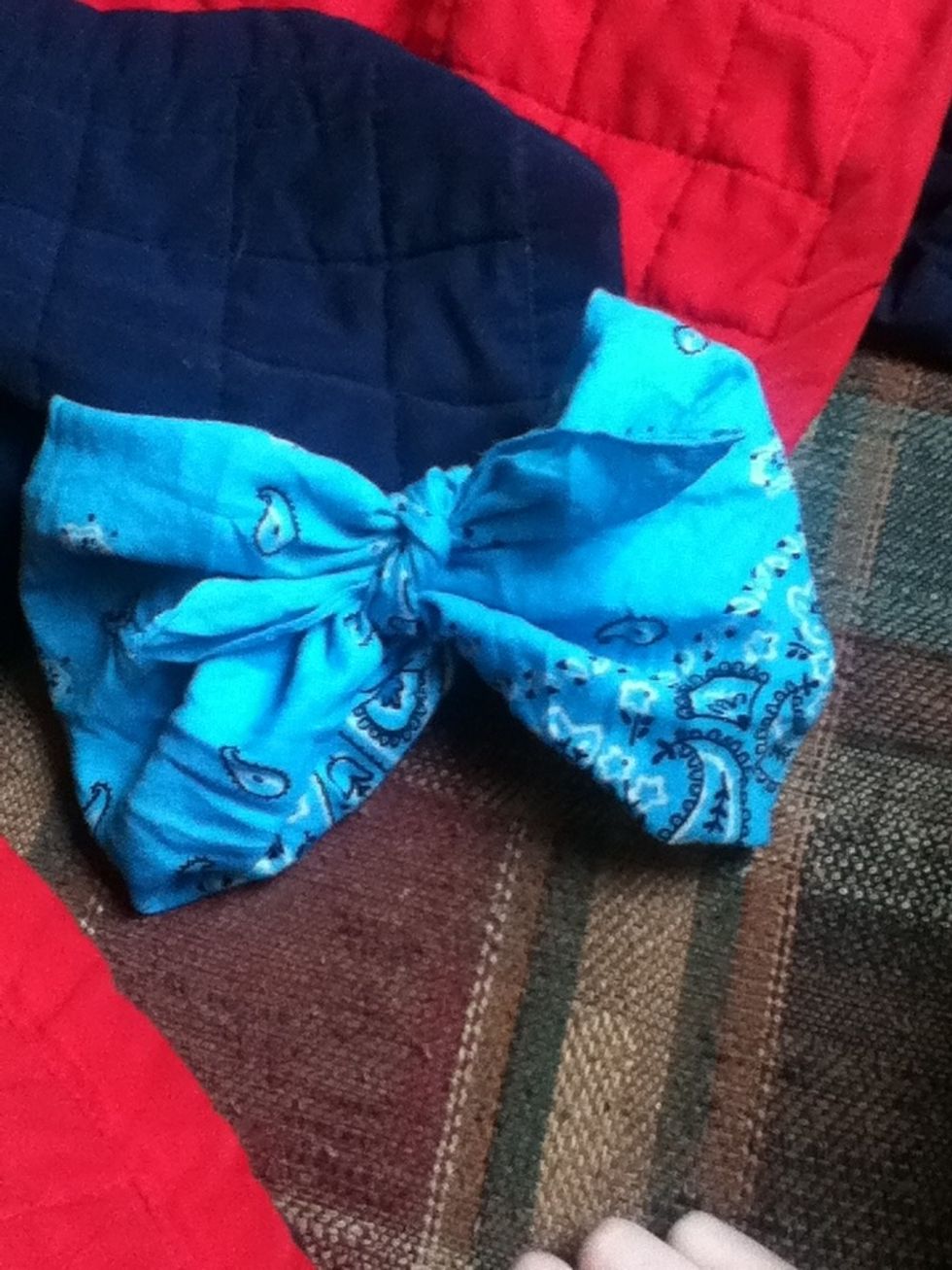 Better picture.
Follow me on Instagram! @kayla.vernon