First take three scoops of your ice cream and then line them up in your bowl.
Second take your bananas and put one on each side of the ice cream scoops.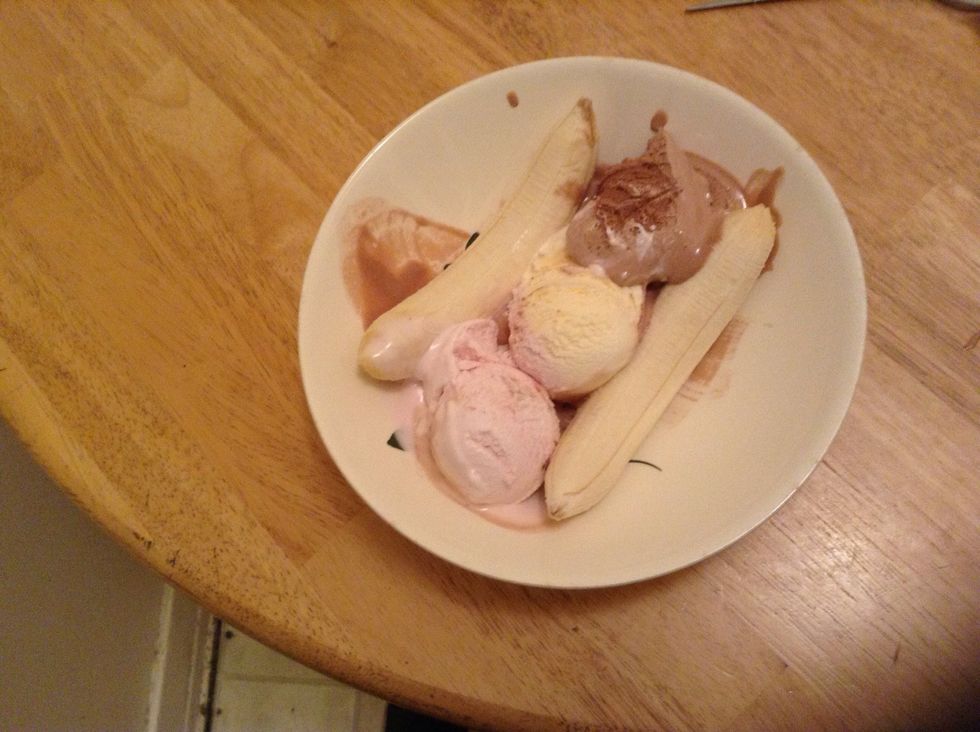 How it should look after step two.
After adding the bananas take the whipped cream and put it over the ice cream scoops.
Once the whipped cream is on take your fudge or syrup and drizzle it over in a zig zag pattern.
When your fudge or syrup is nice and zig zagged sprinkle your chopped peanuts over your split.
For the finishing touch take a cherry and put it on top of your banana split.
2.0 Banana's
Neapolitan Ice Cream or Your favorite flavor
Maraschino Cherries
Chopped Peanuts
Chocolate fudge or syrup
Whipped Cream
A Bowl
style="margin-bottom:60px;">