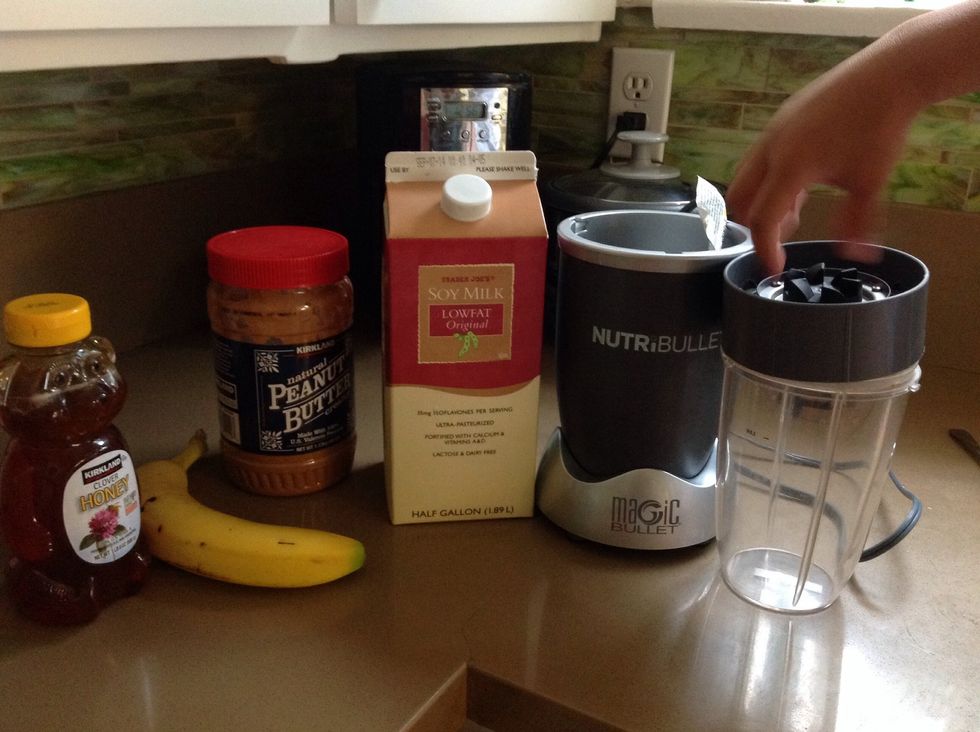 Gather all your ingredients.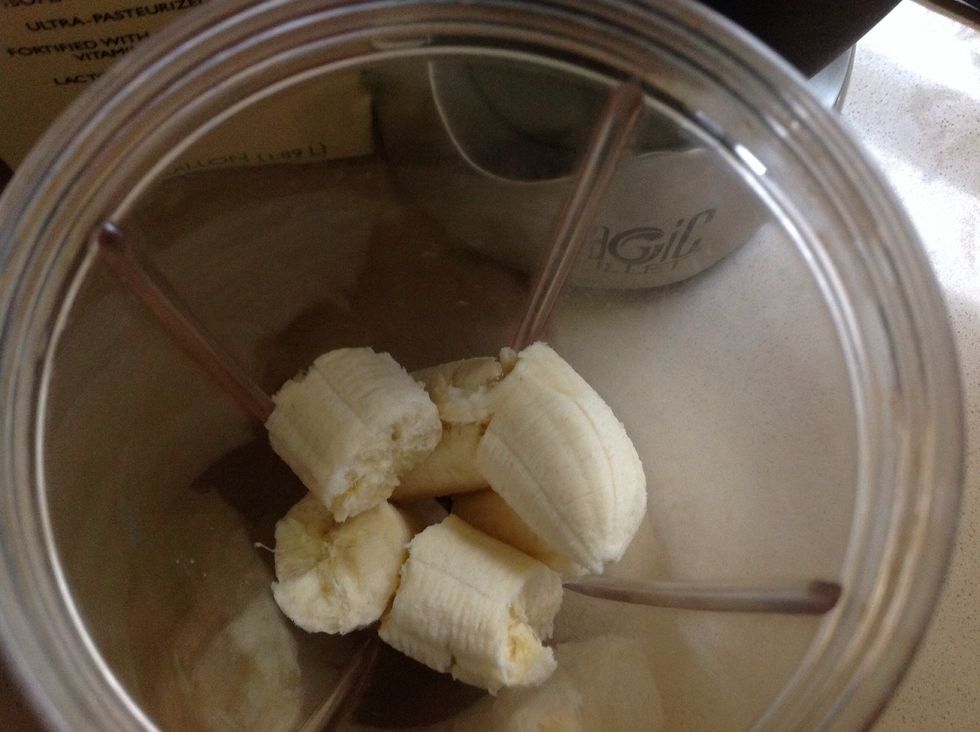 Break the banana into small parts and put them in your blender.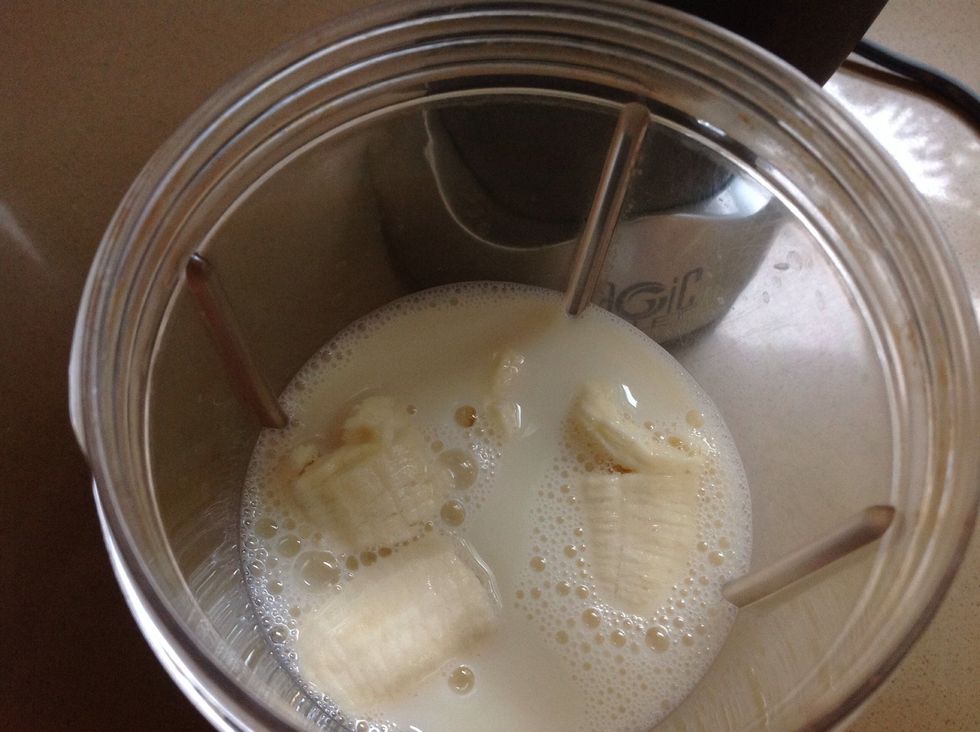 Pour your soy milk in.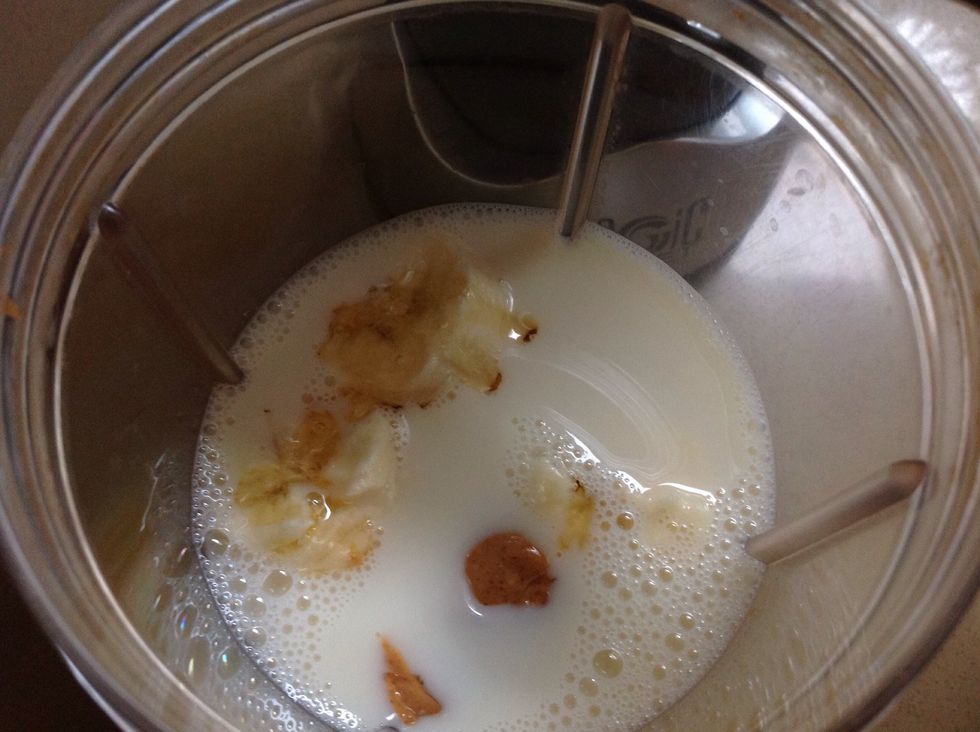 Add your peanut butter and honey (honey is optional).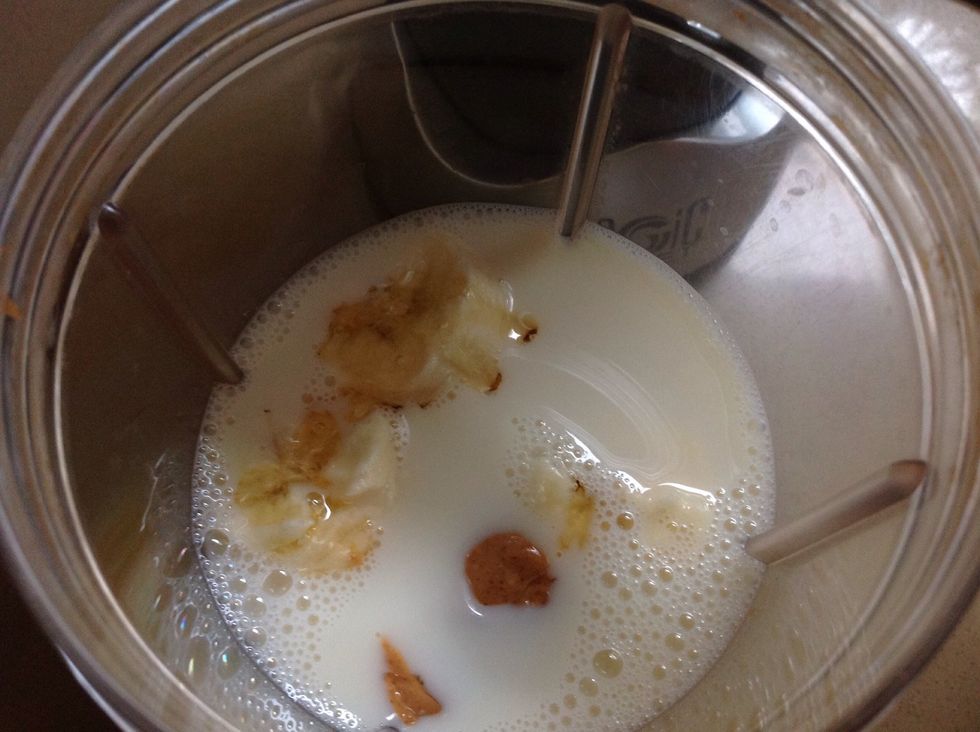 It should look like this.
Now you are ready to blend!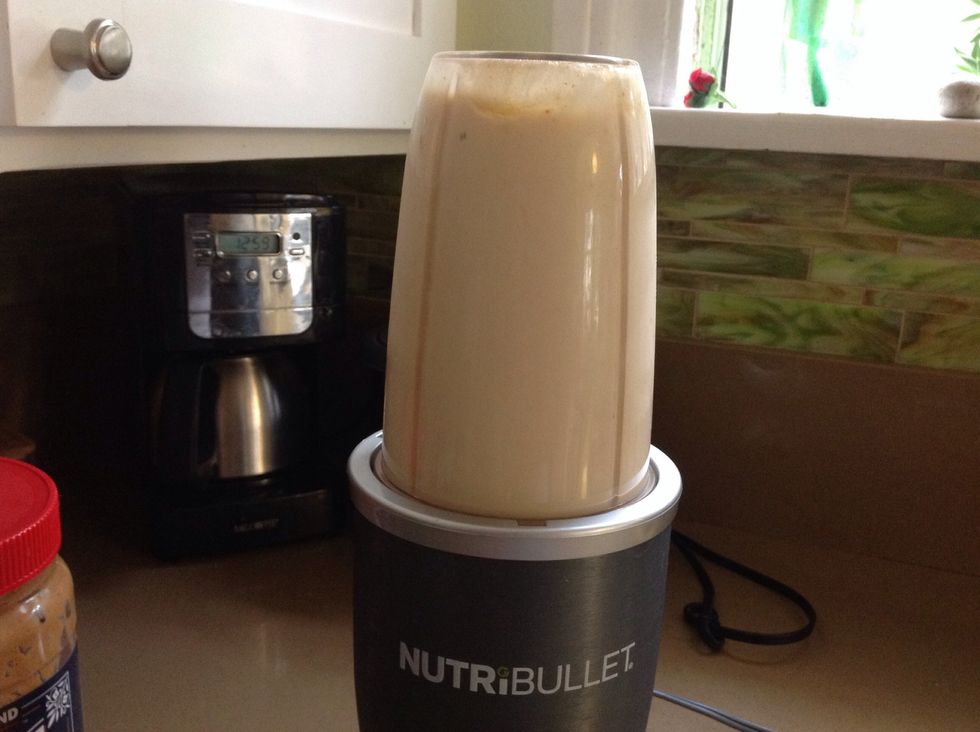 Blend for a few seconds.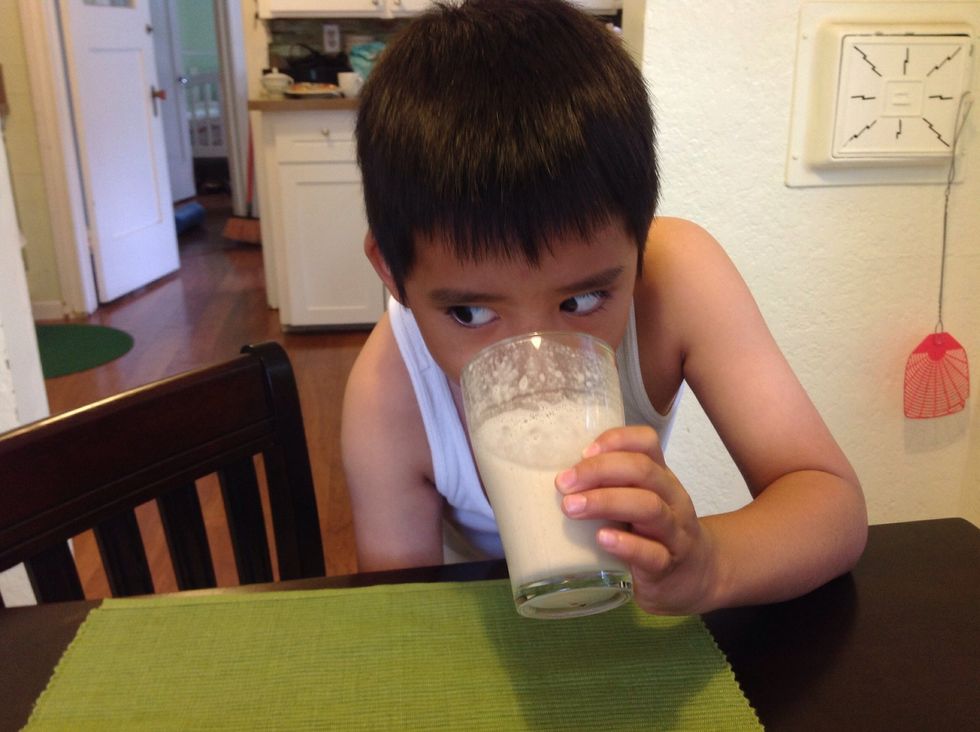 Drink.
And you are done!
1.5 c soy milk
1 banana
1.5 tbps peanut butter
Optional: honey, chia seed