Pre heat the oven to 170c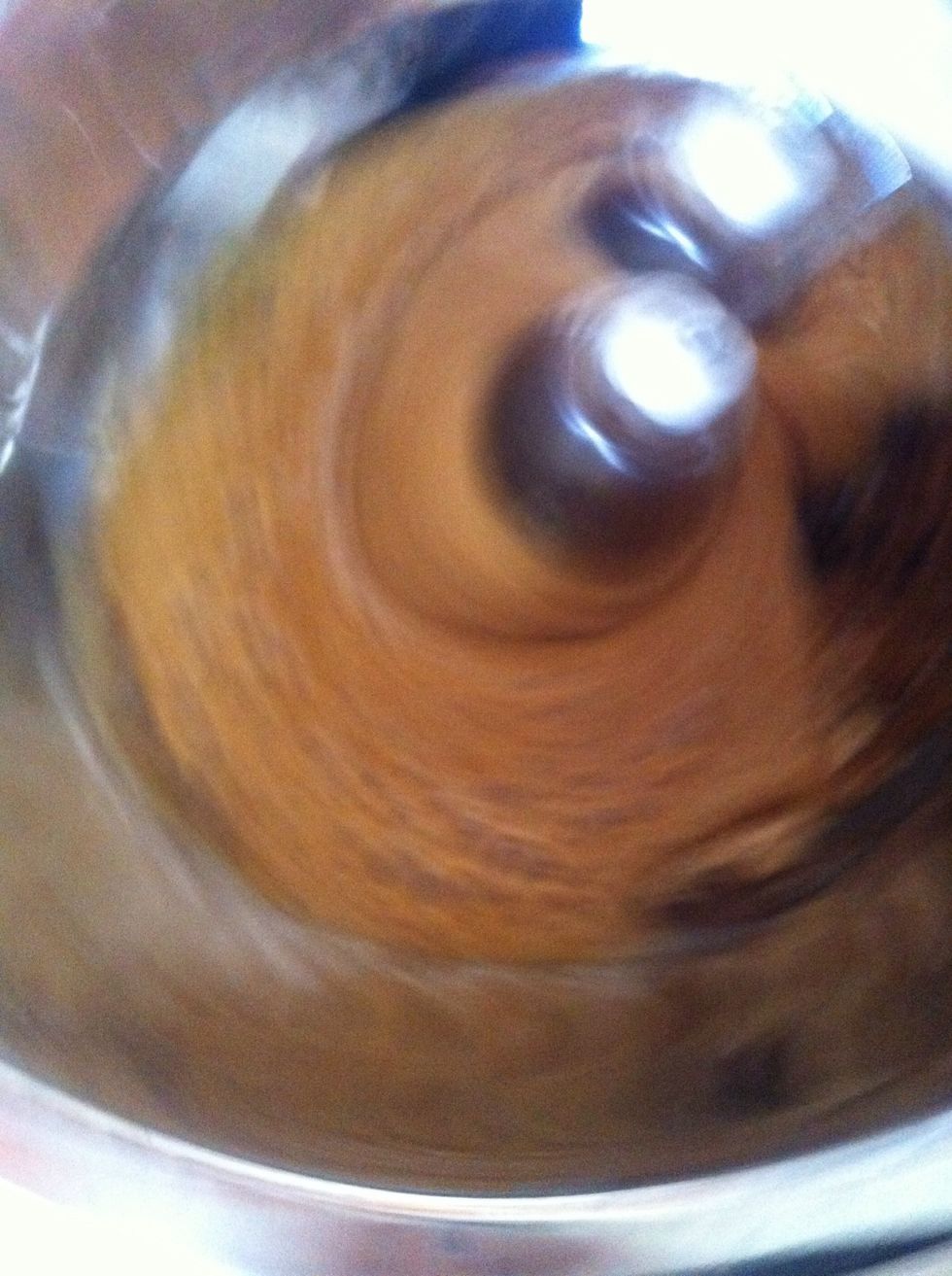 Whisk together eggs , sugar , salt and honey .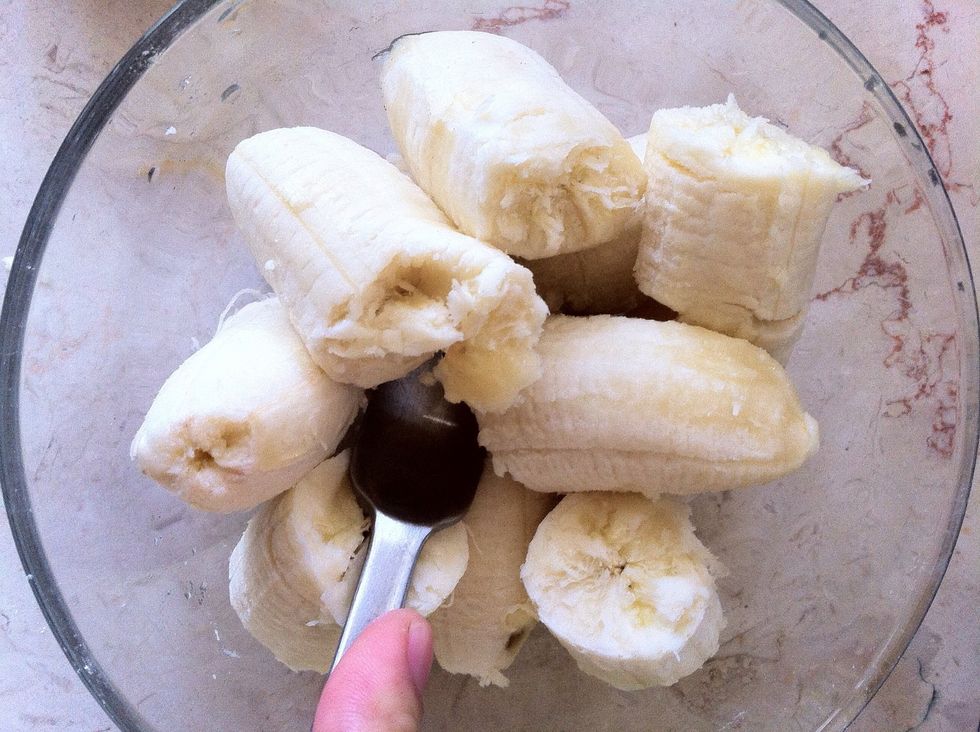 Get your bananas and smash it with a fork.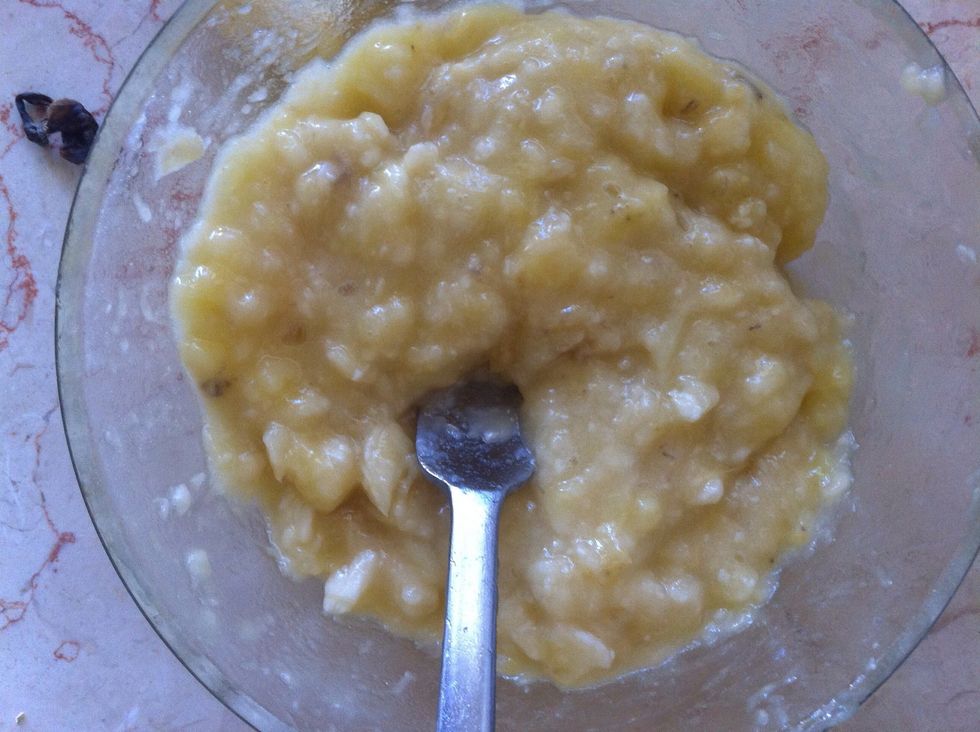 Nice job ;)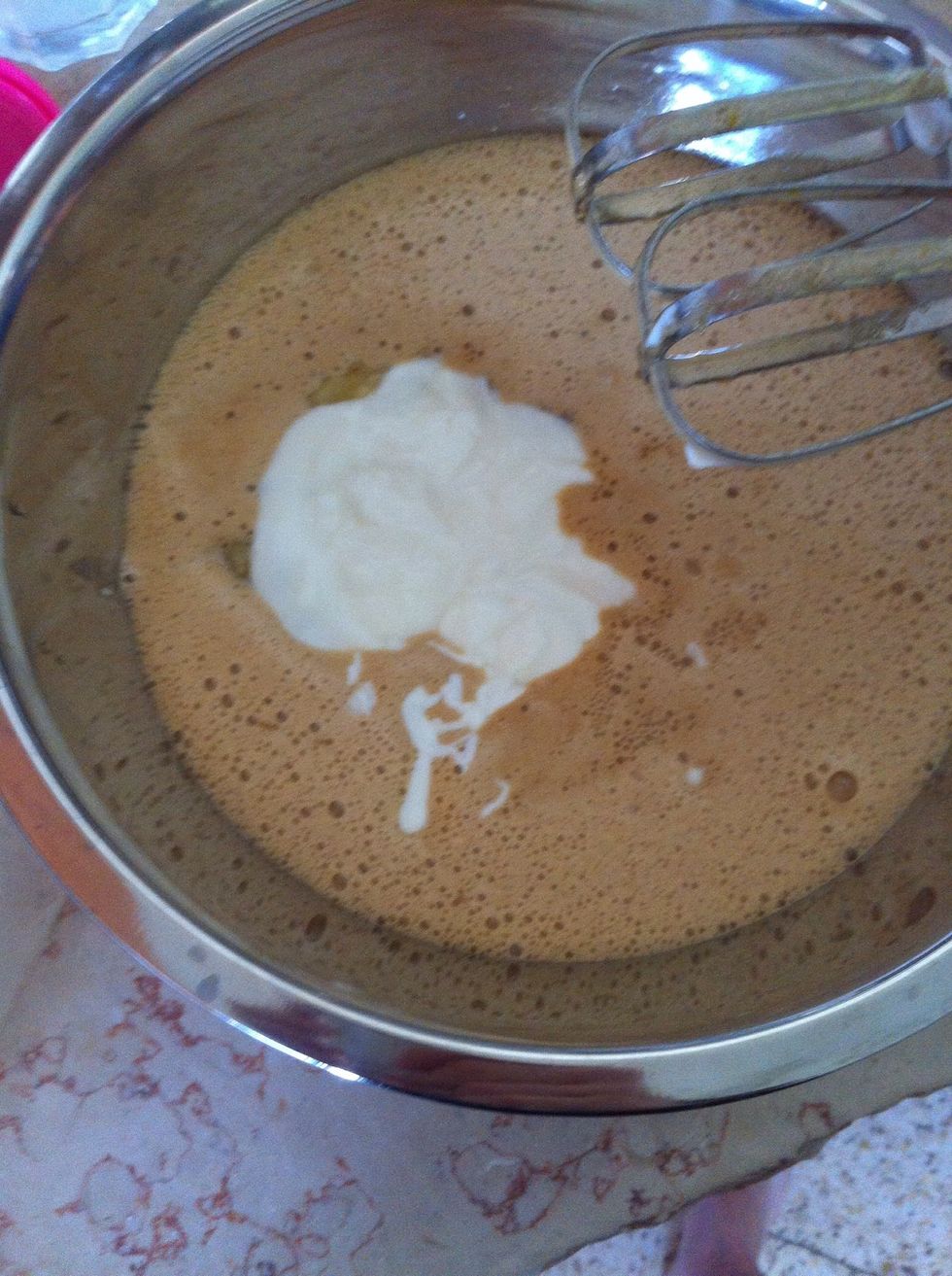 Add the bananas , yogurt , vanilla , and oil and blend it till combined.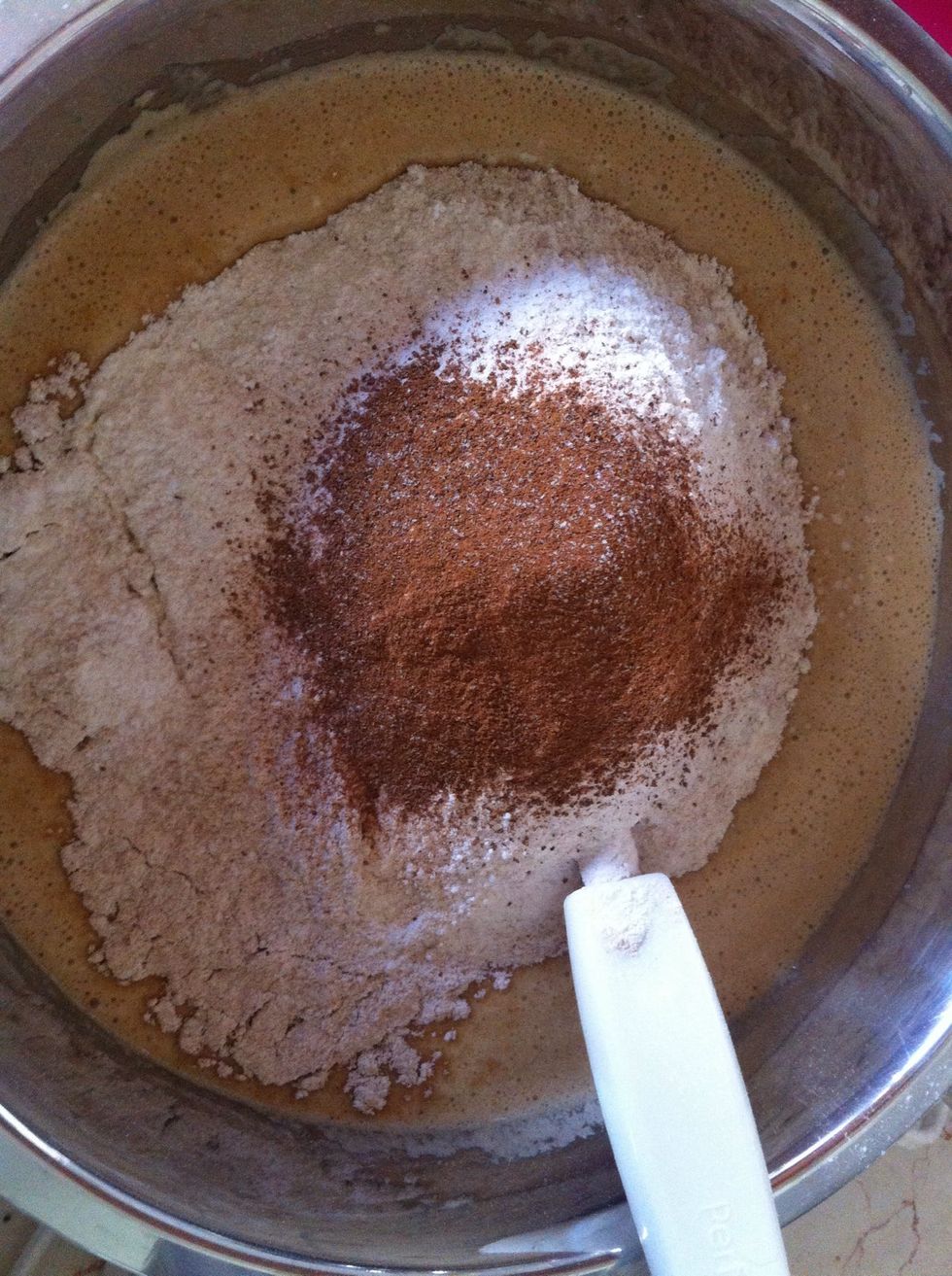 Add all the rest of the ingredients and your nuts ( i chose pecan , you can add other nuts or chocolate if you like to ).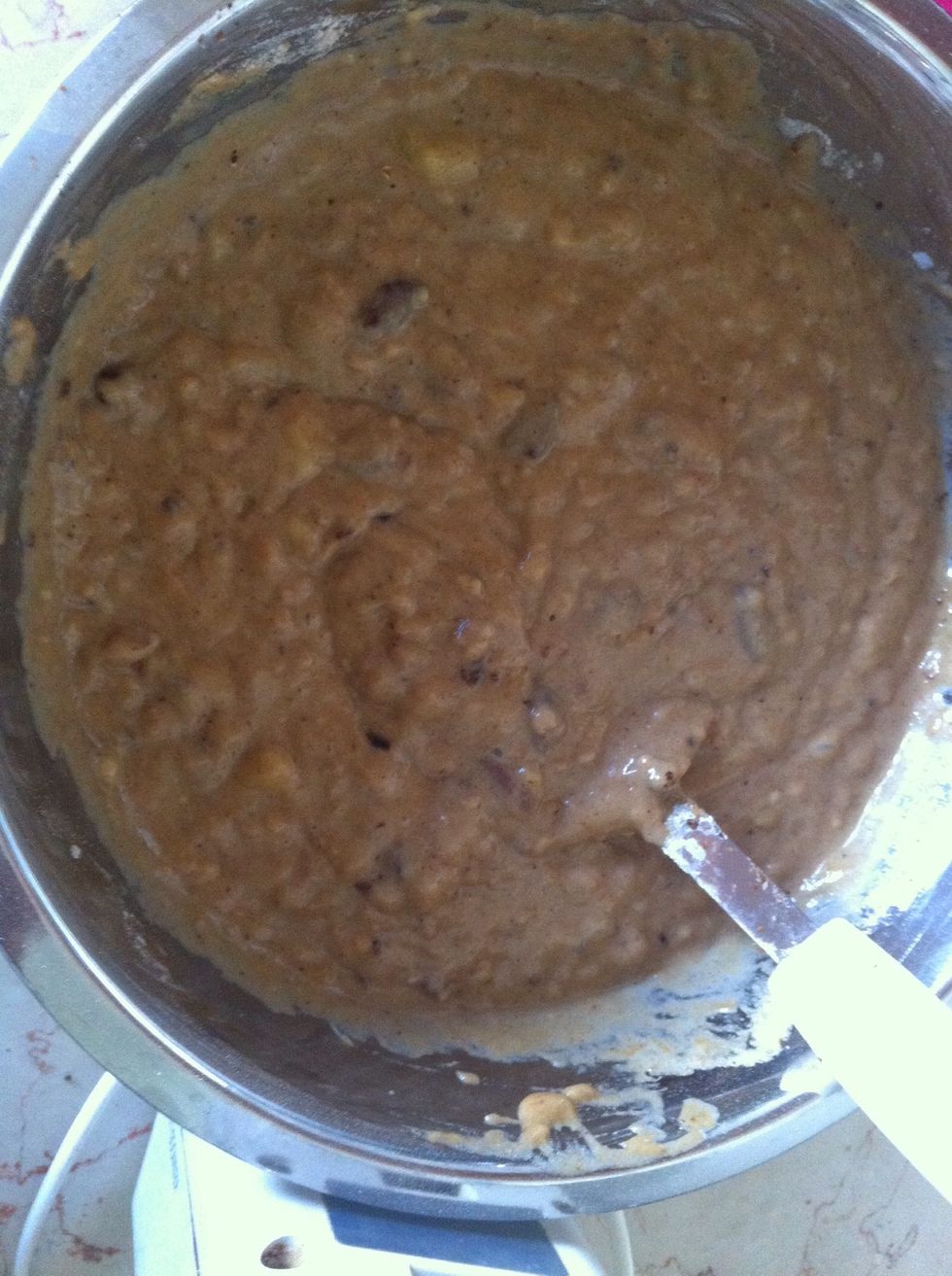 After you mixed it all pour it to a baking tin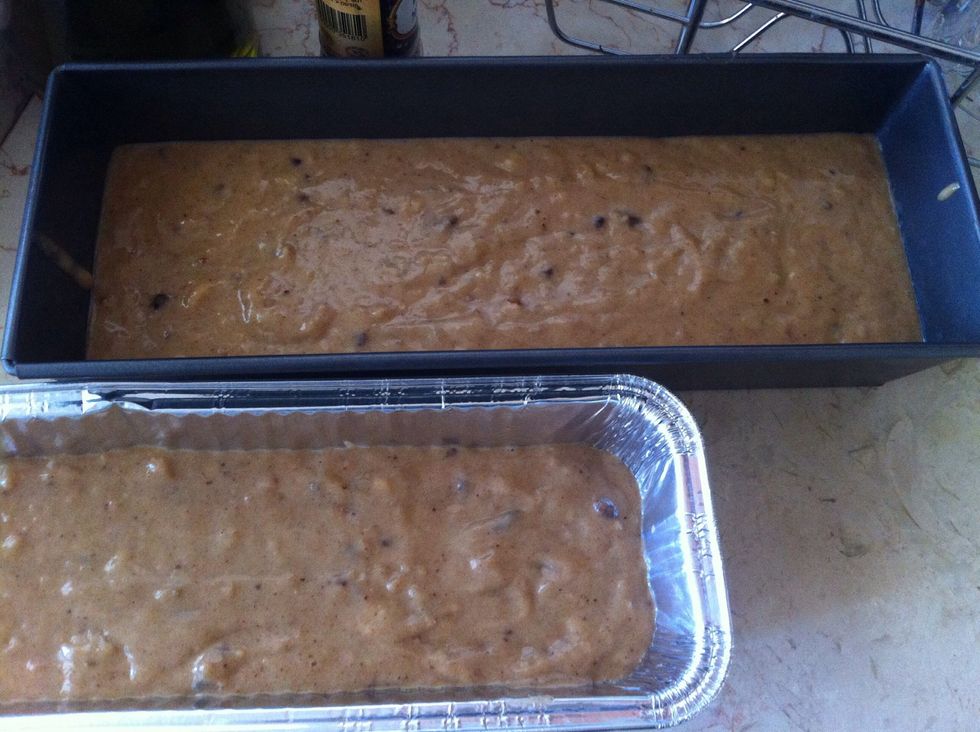 Just like that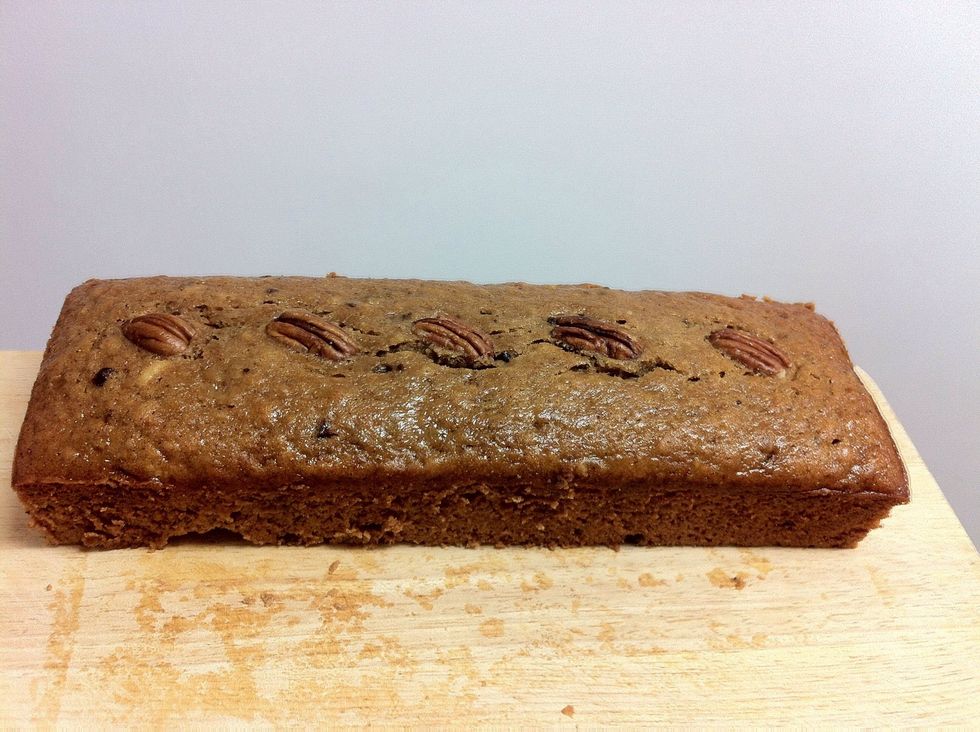 After 40-50 min you got healthy , delicious and simple banana cake 🍌😋 Enjoy!
2.0 Eggs
150.0g Dark brown sugar
1.0pch Salt
160.0ml Honey
200.0g Yogurt
100.0ml Oil
50.0ml Olive oil
1/2tsp Vanilla extract
3.0 Bananas (mashed)
150.0g Whole wheat flour
165.0g Flour
10.0g Baking powder
1/2tsp Cinnamon
100.0g Pecans