How to make a banana apple smoothie!
It's sweet and easy to make. That's right, it's a smoothie! Make an easy apple banana smoothie that's fit for the summertime--or anytime.
11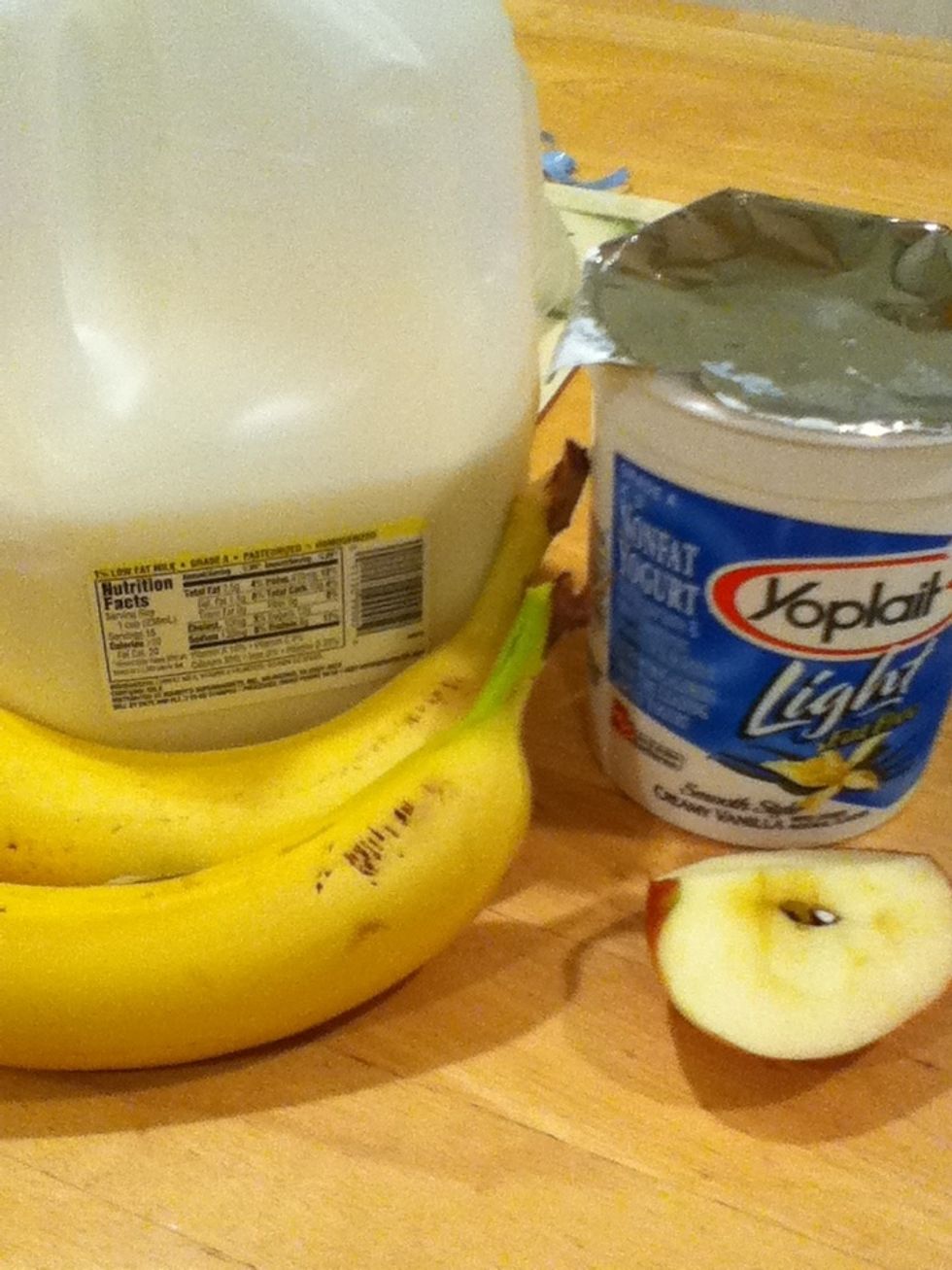 Gather ingredients! Yay! (ice not pictured, 'cuz we ran out at home)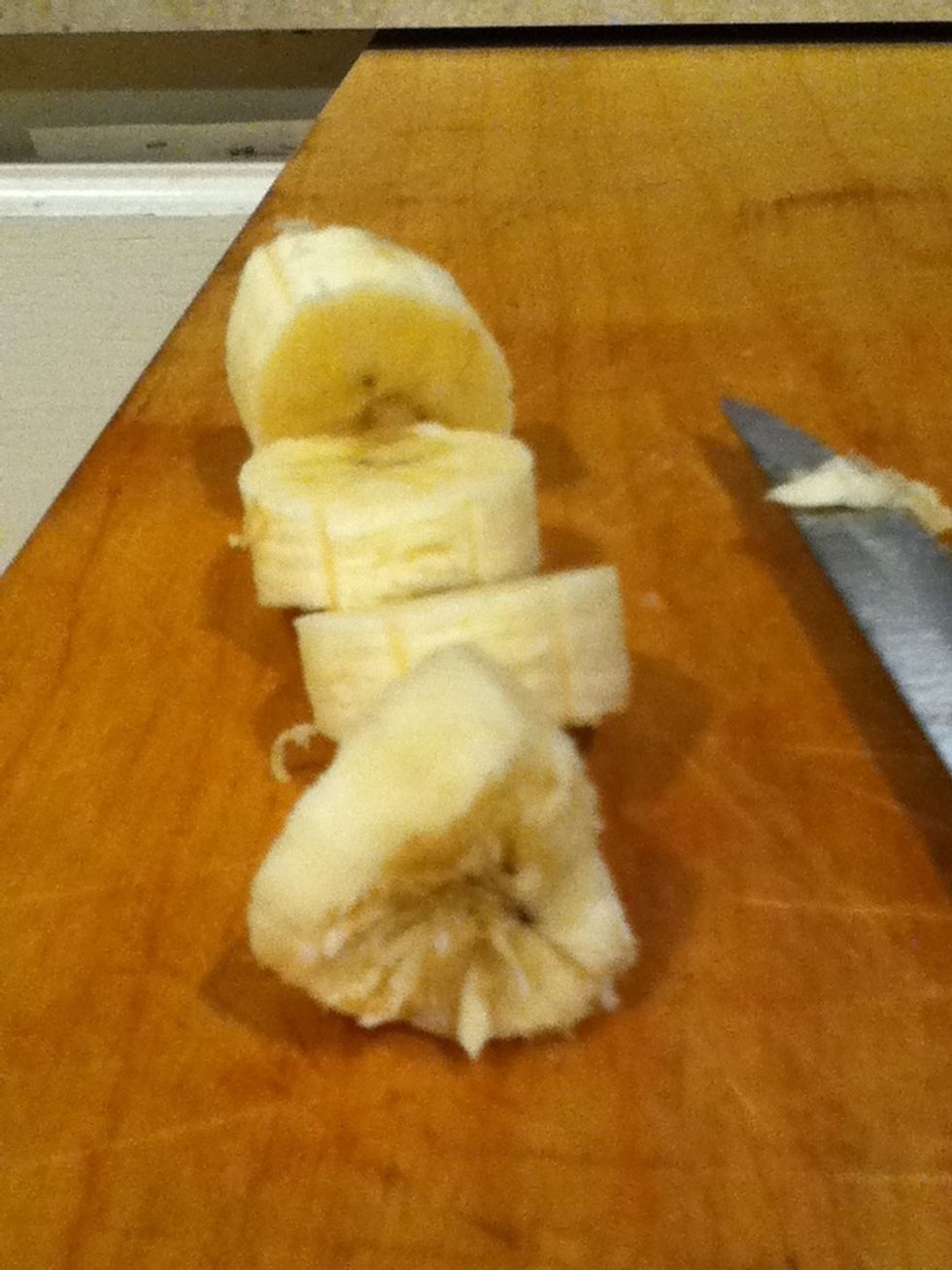 Cut banana into however many pieces you like! I cut mine in half, but I guess it depends on the size of your blender...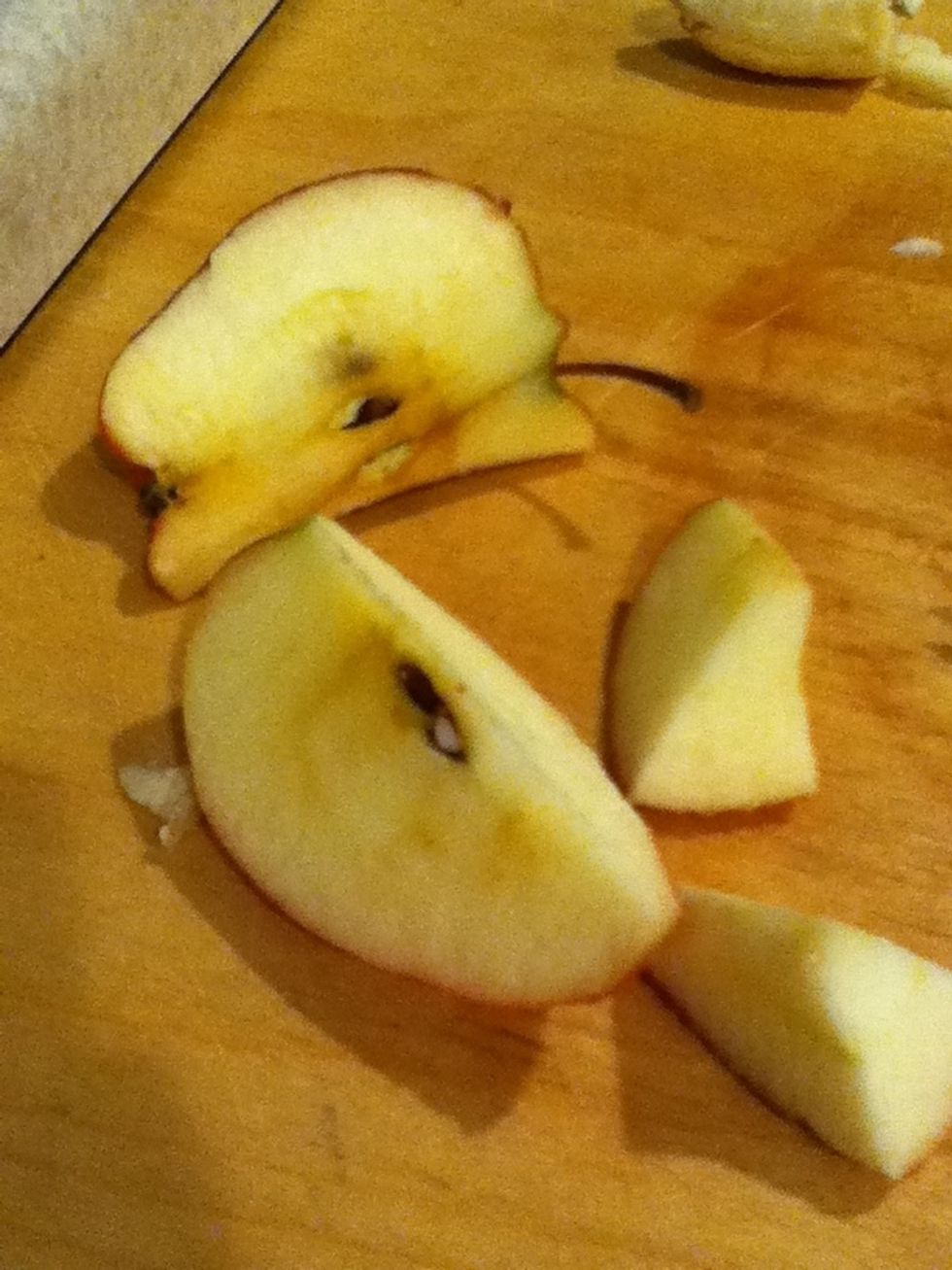 Cut apple in half. Halve the halves. And so on and so forth. Have fun with this! Sing a song!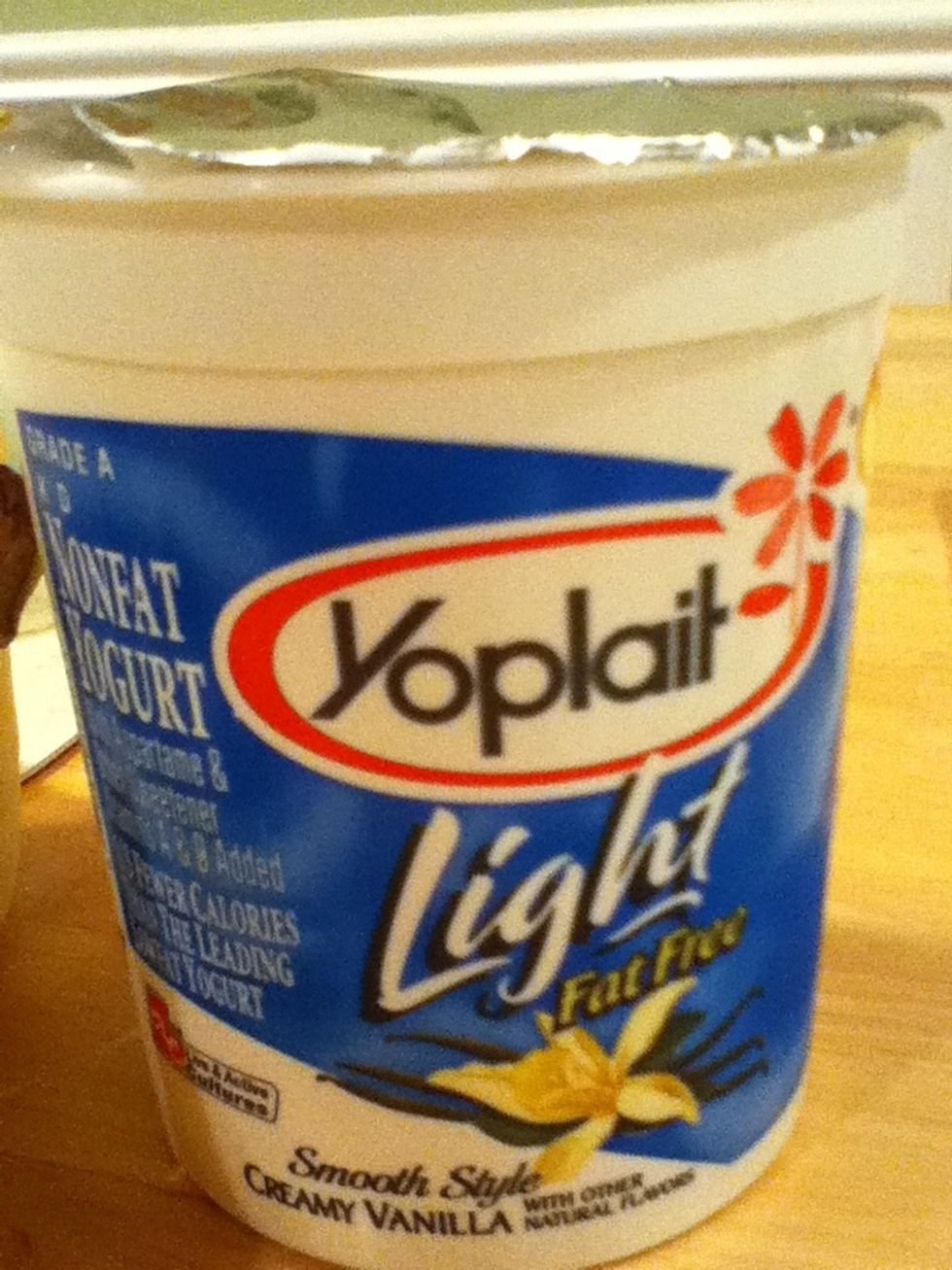 Add 1 cup yogurt.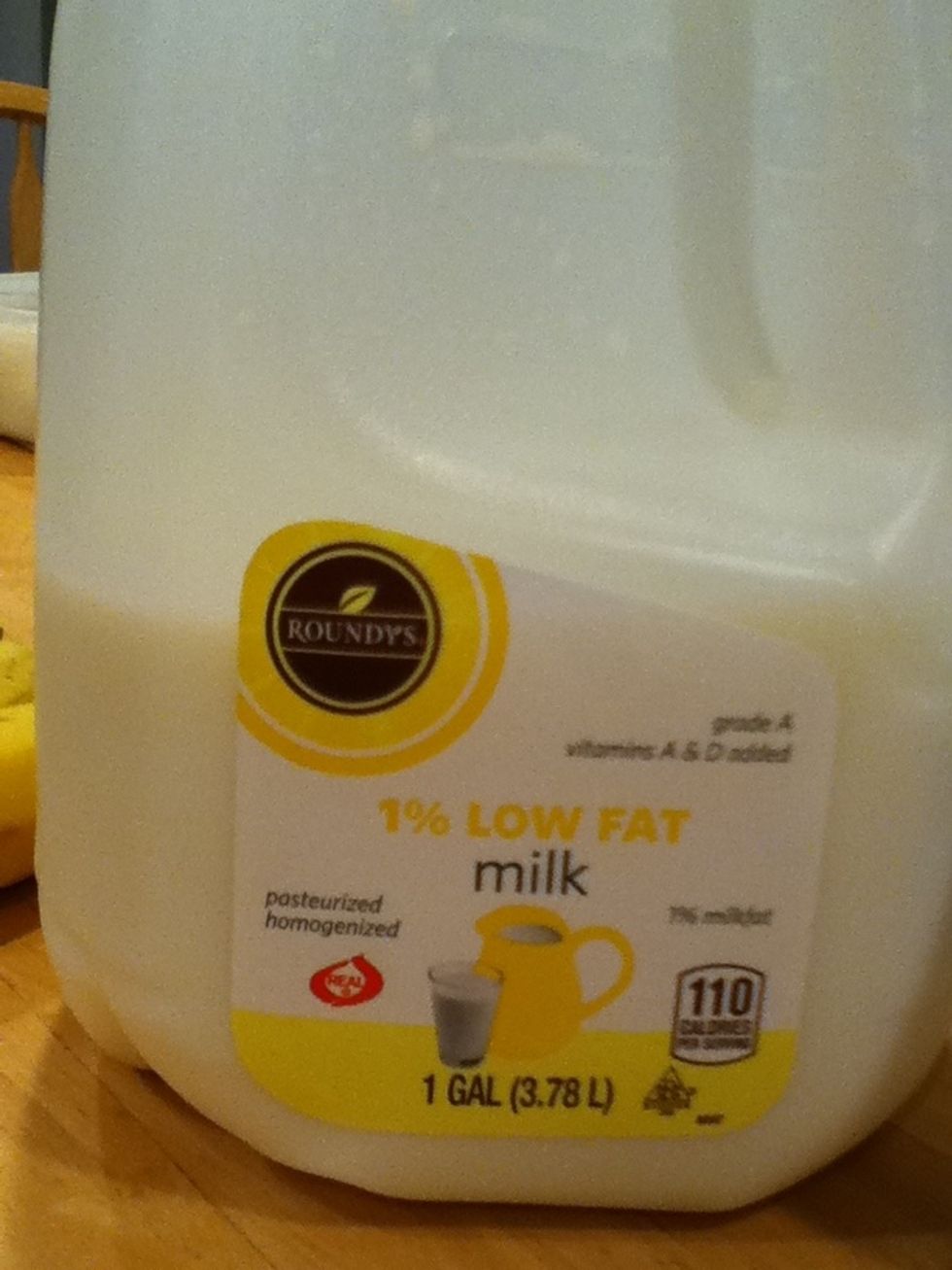 Yay, milk! Add about two cups. Blender sizes are different, though, and one cup of milk was a lot for my blender.
This is the one I use. It's old. Like, prehistoric.
Add ice! Blend until smooth.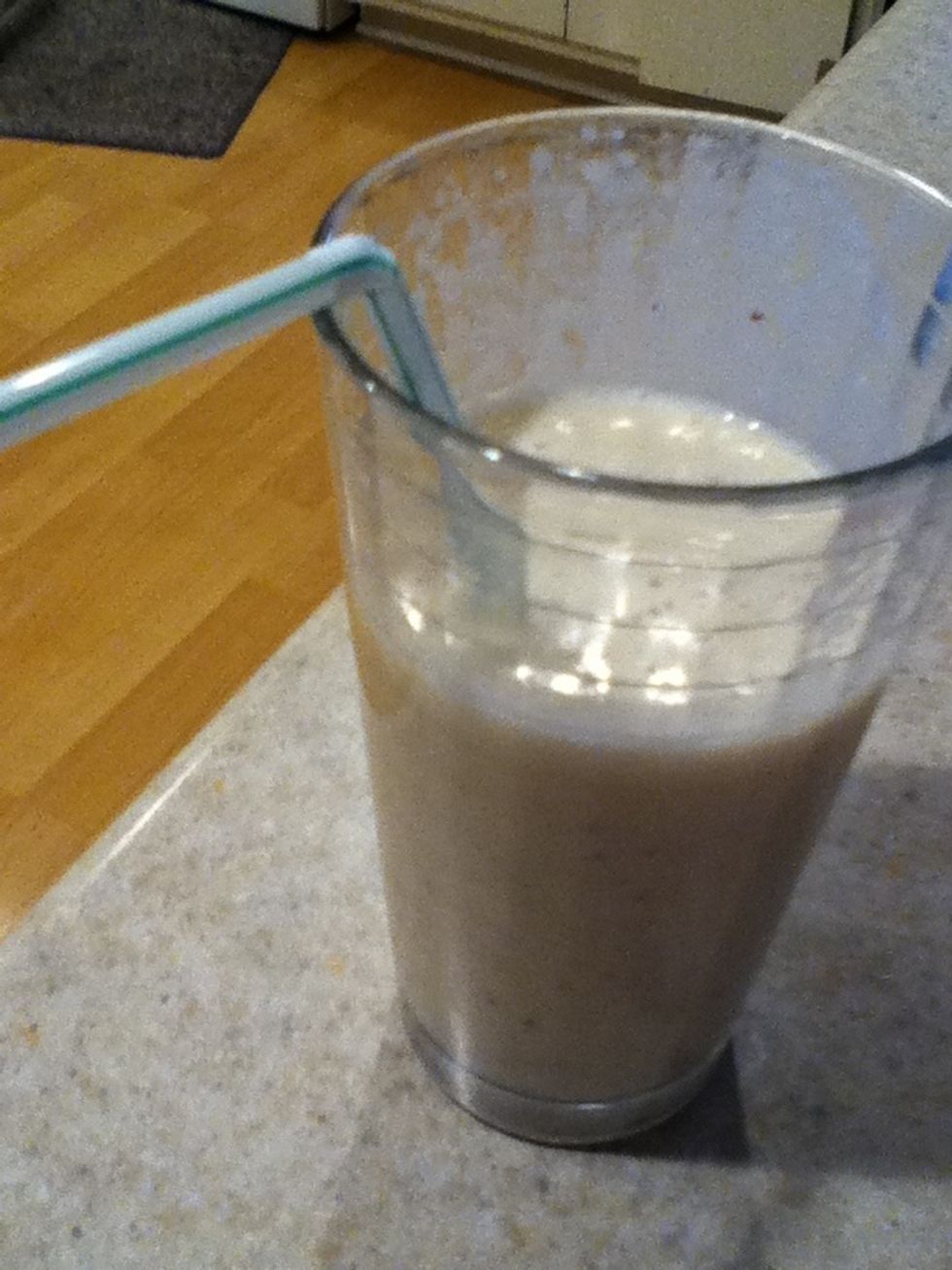 Pour into cup and enjoy a sweet treat! :3 Be open to new flavours and fruits. Mix it up a little. Have fun, sing a song and all that jazz.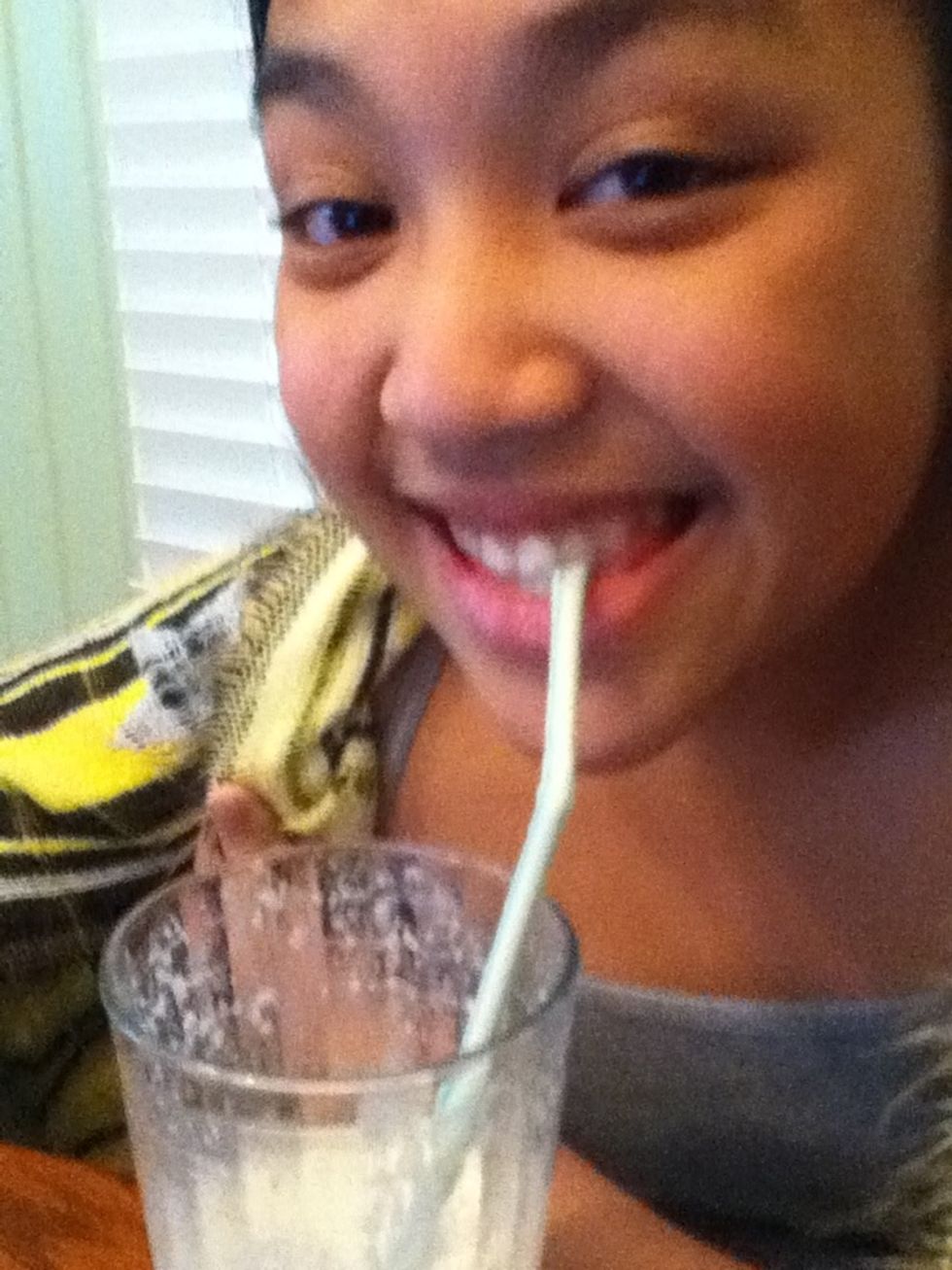 Bye bye!
2.0 Bananas
1.0c Vanilla yogurt
1/2 of an apple, sliced into fours
As much milk as you want!
1/2c Ice
Blender