Make a Banana and Peanut Butter Smoothie
18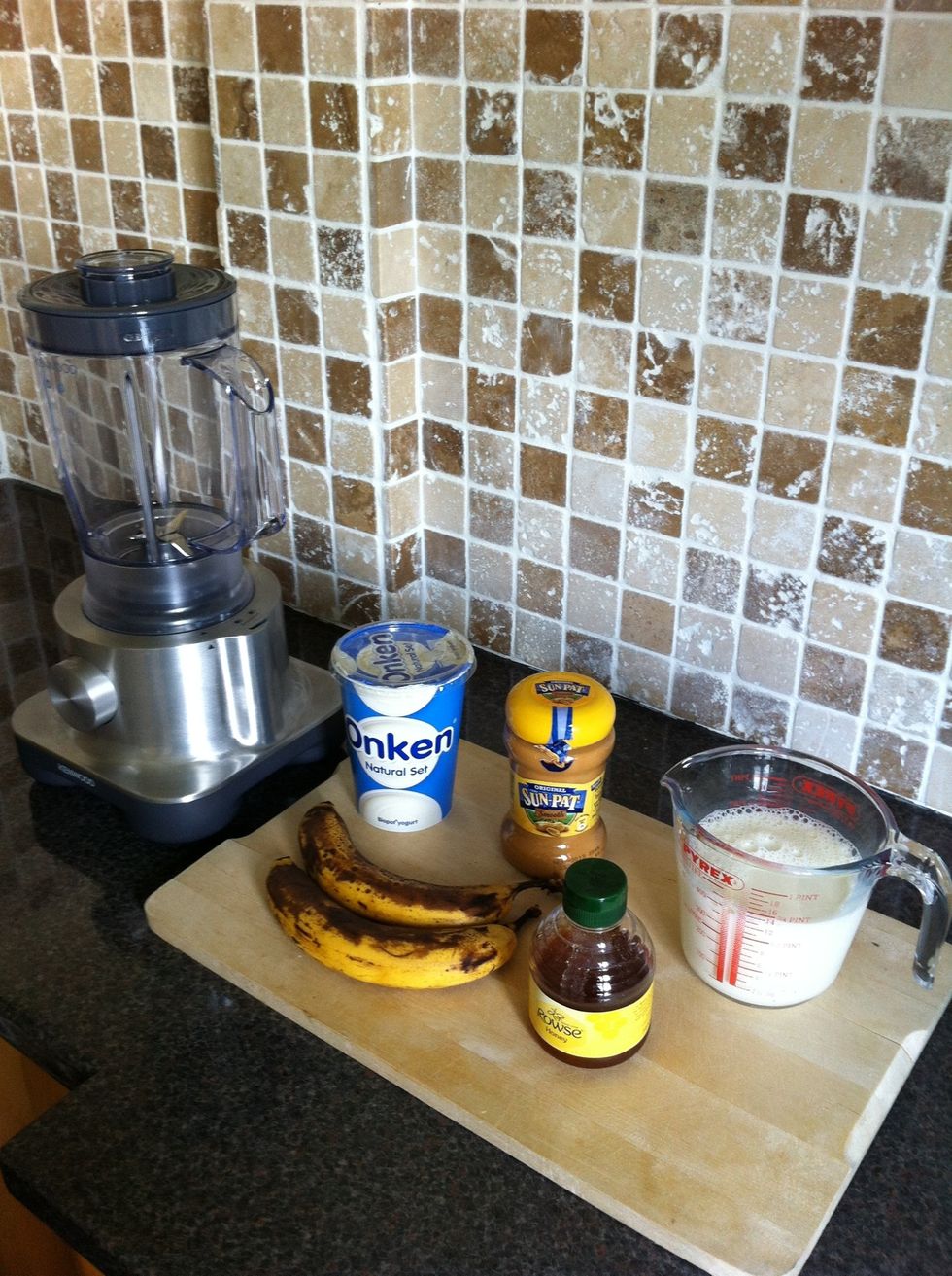 Gather up your supplies.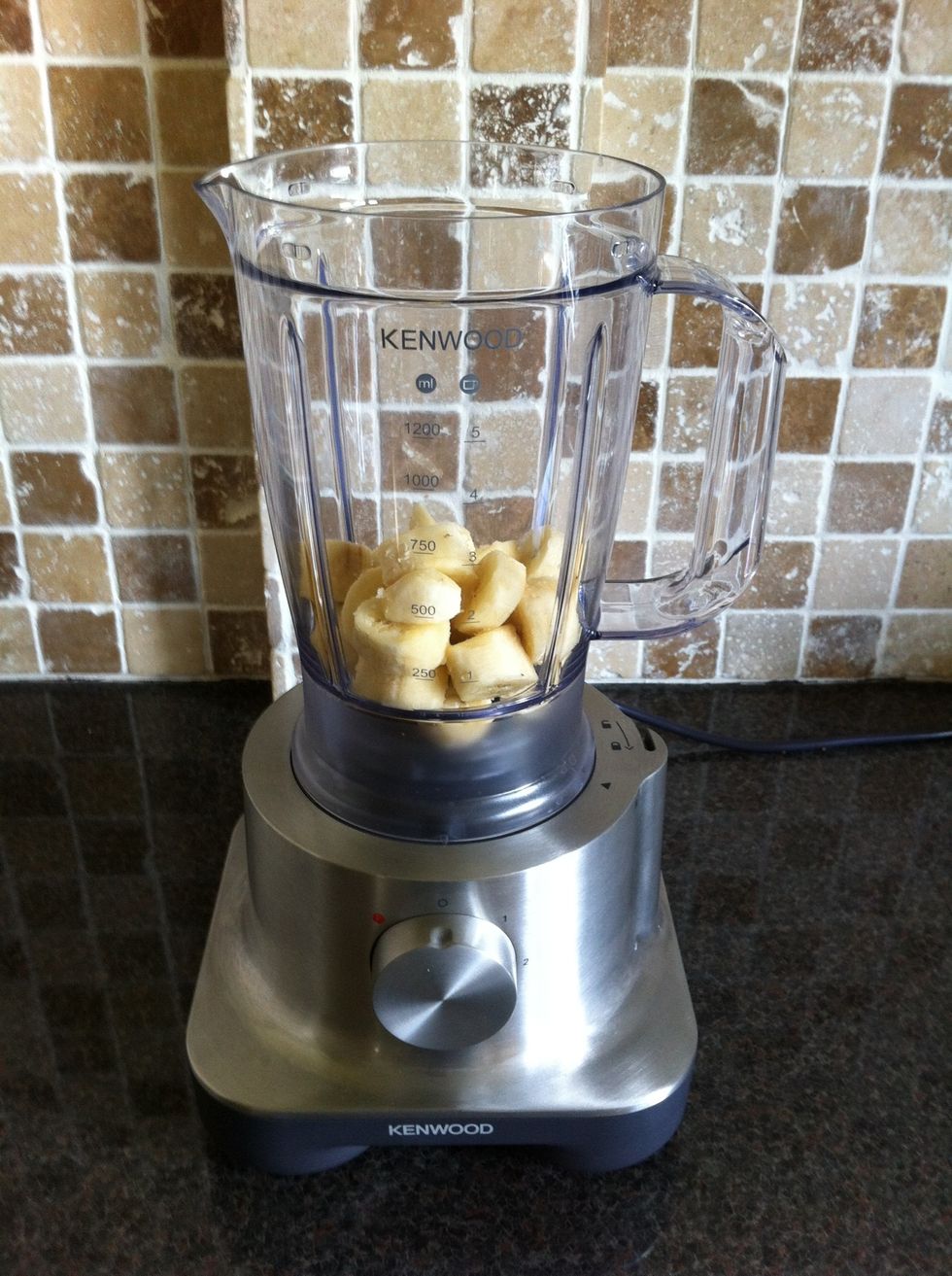 Peel and roughly chop the bananas, then put them in the blender.
Add the peanut butter. You can use crunchy or smooth - whatever you prefer.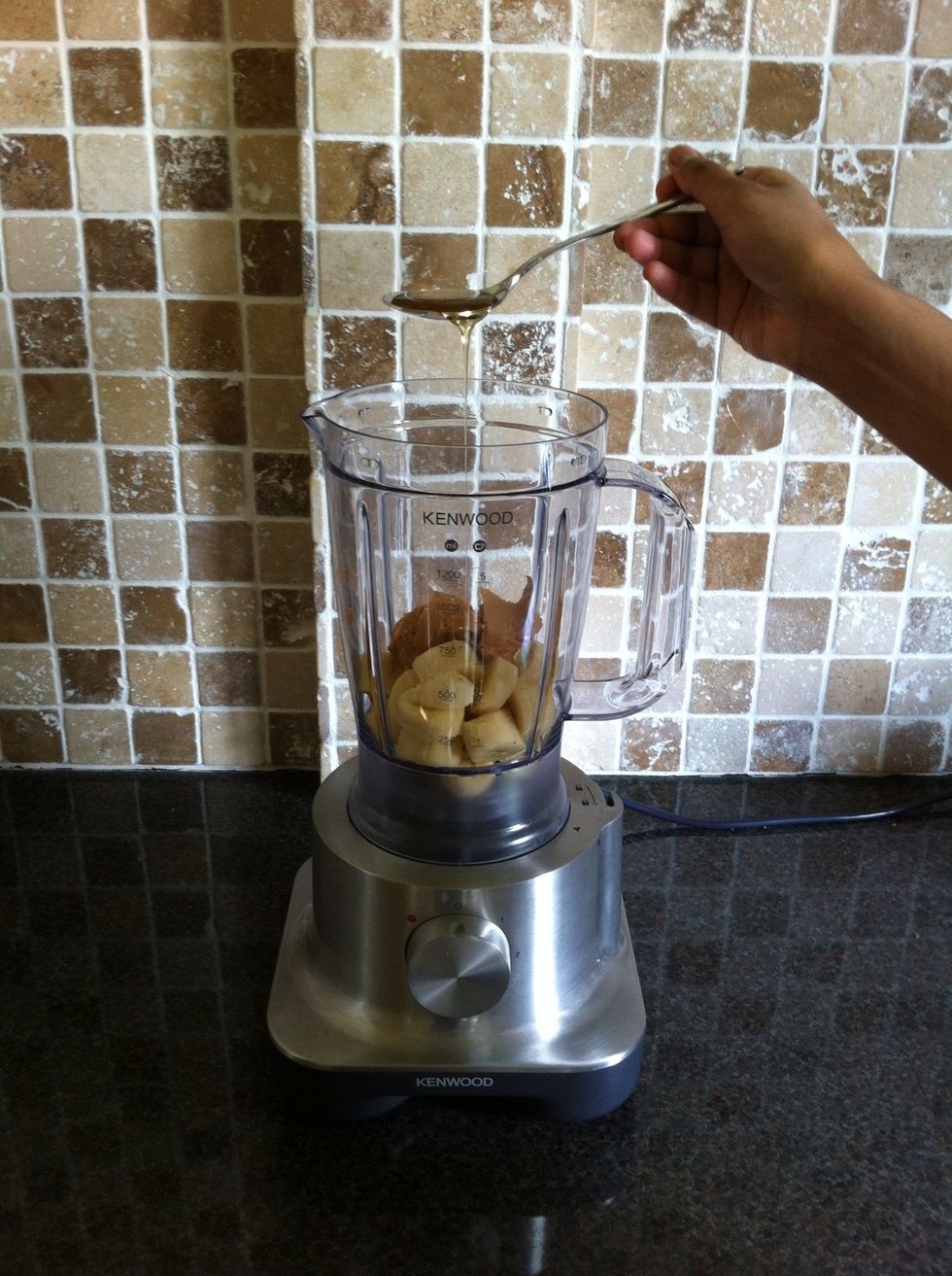 Add the honey.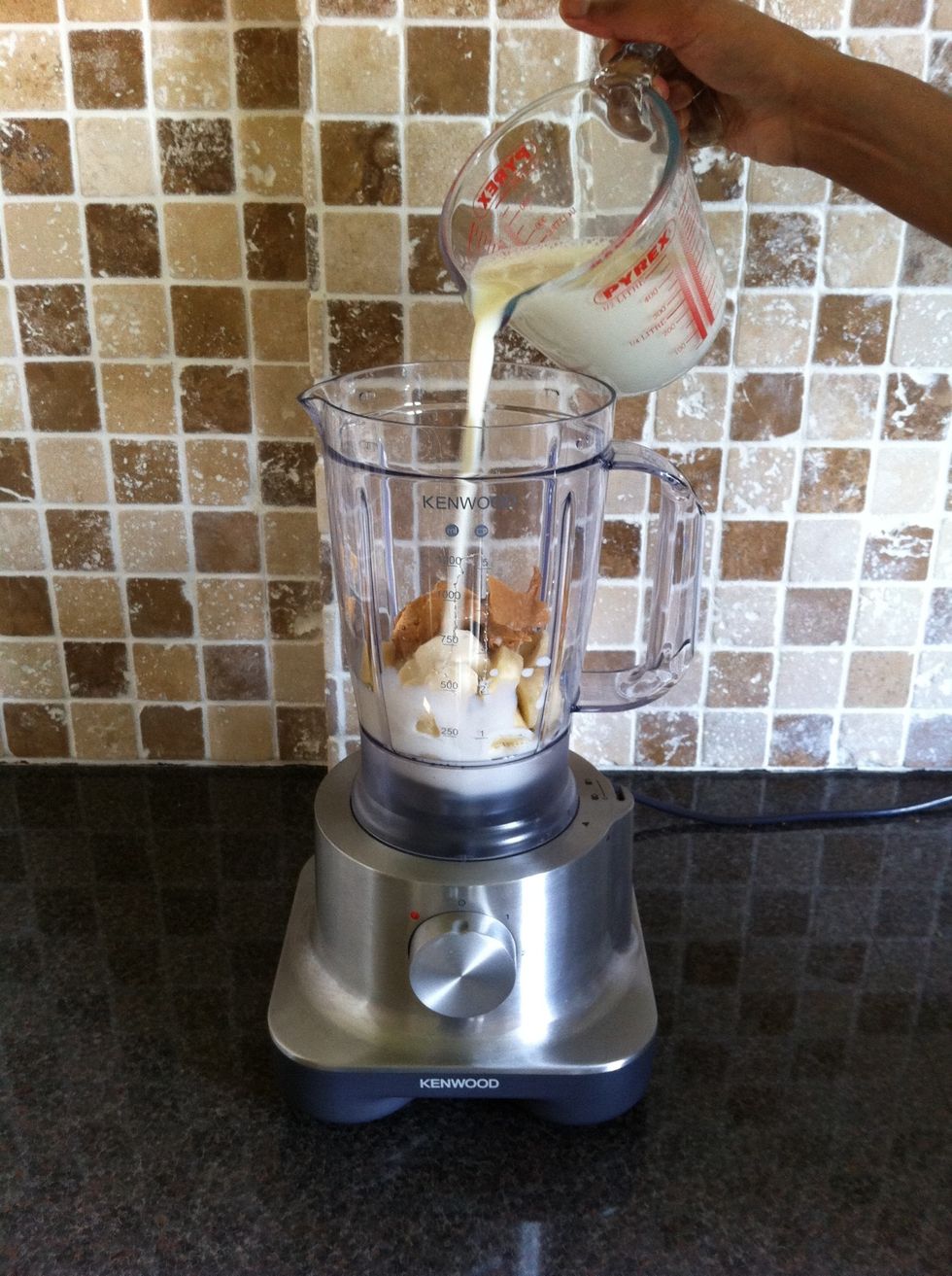 Add the milk.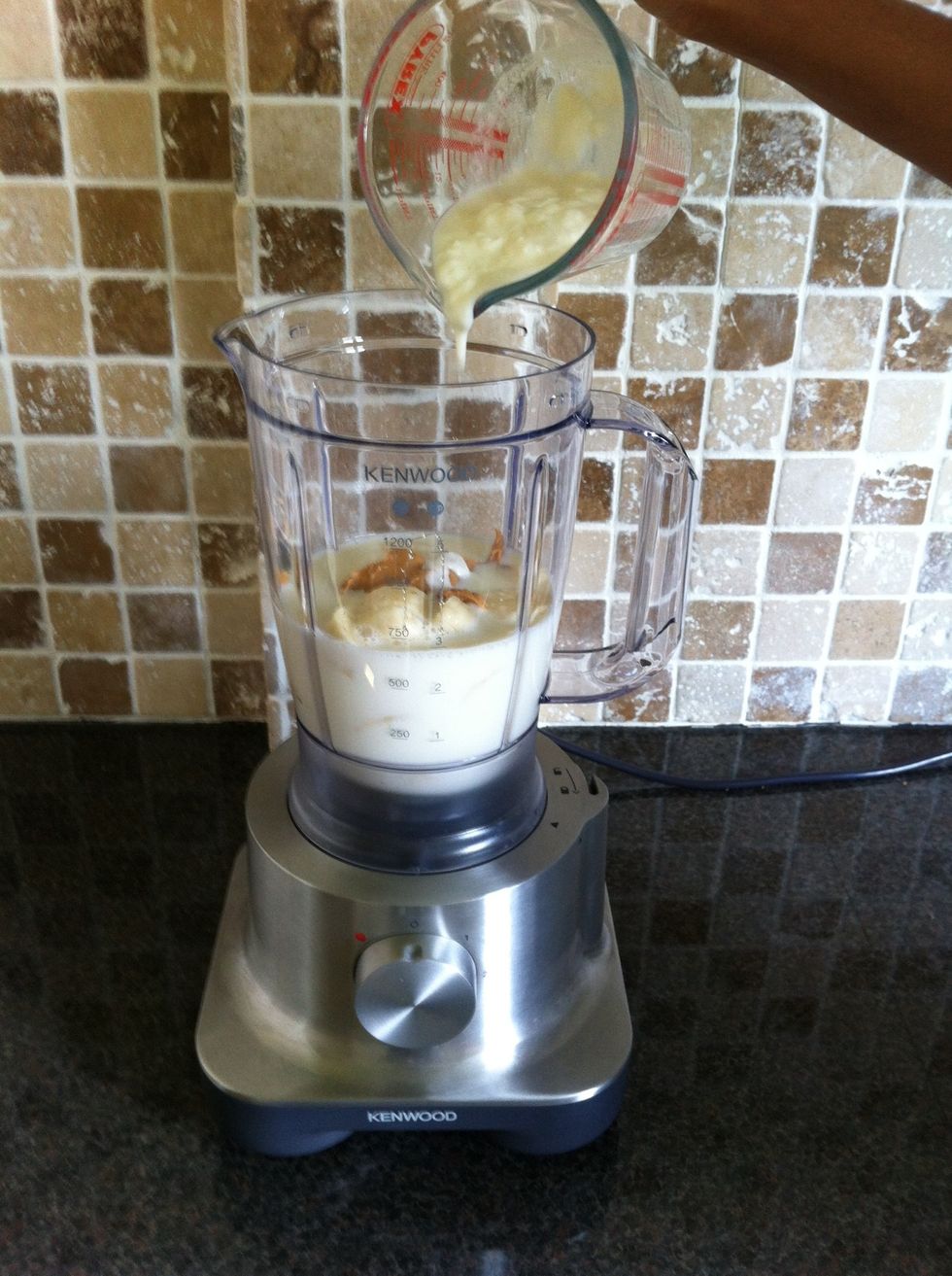 Measure out and add the yoghurt.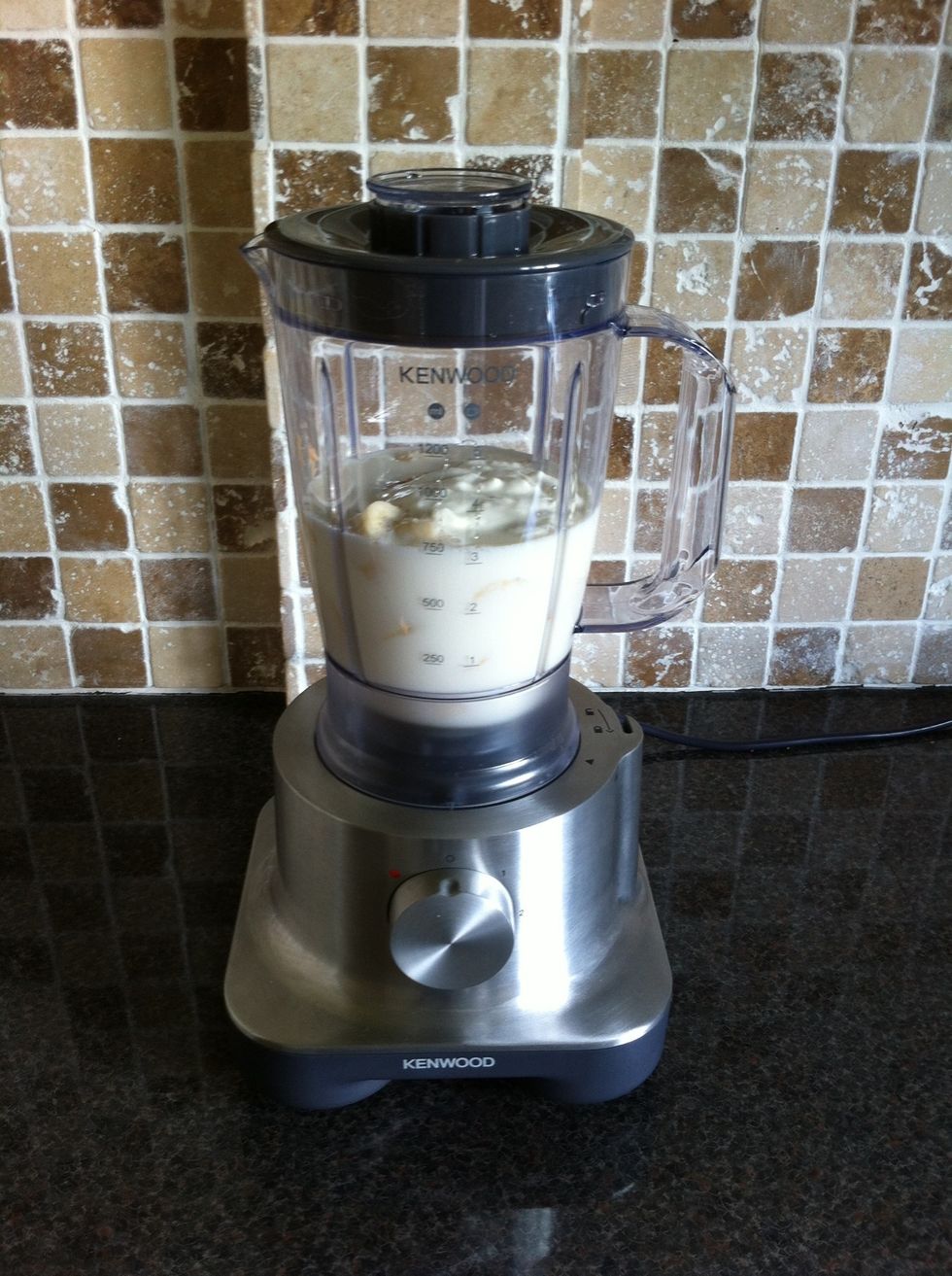 Don't forget to put the lid on the blender :)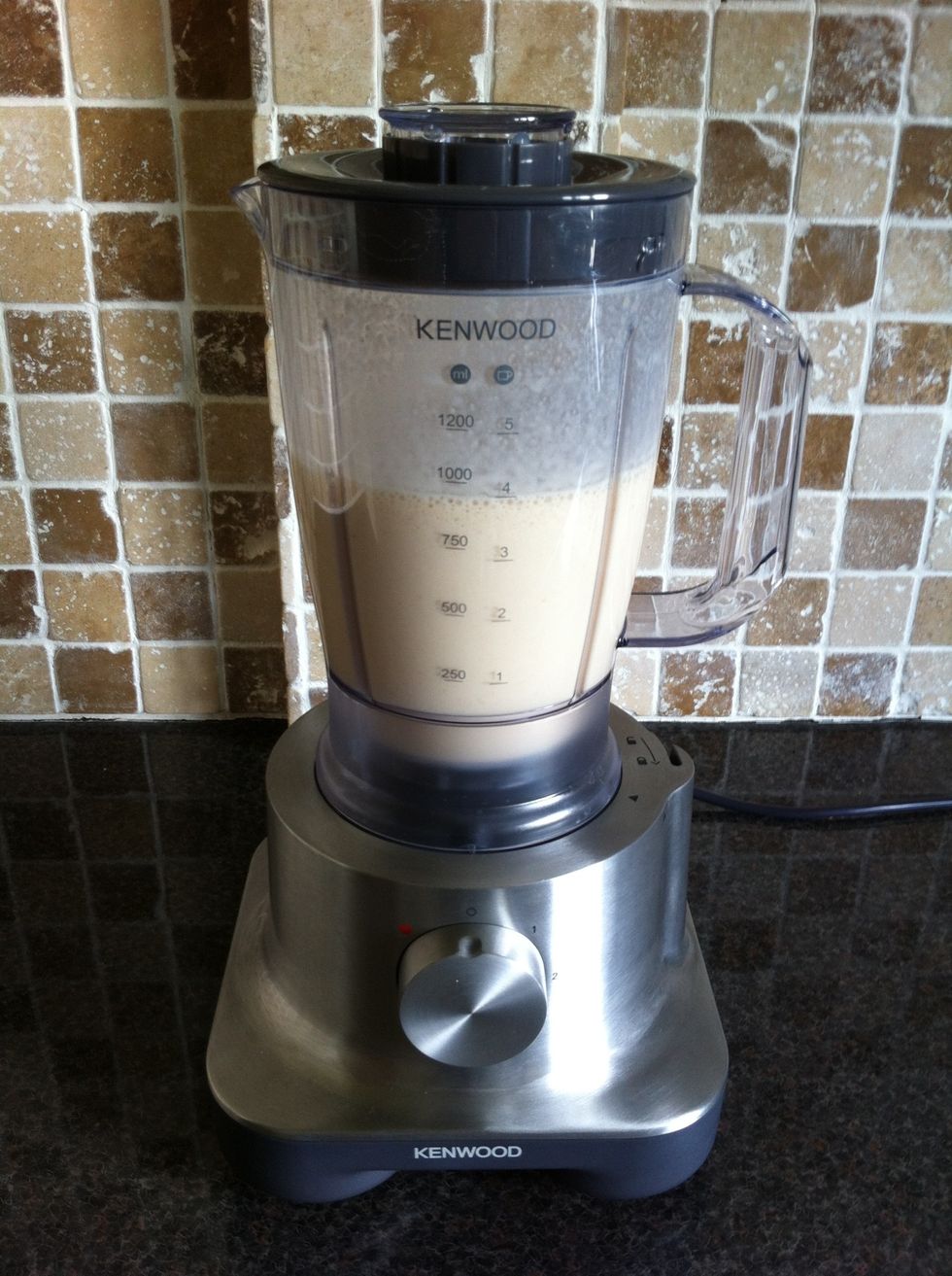 Blend for 1 minute or until smooth and frothy.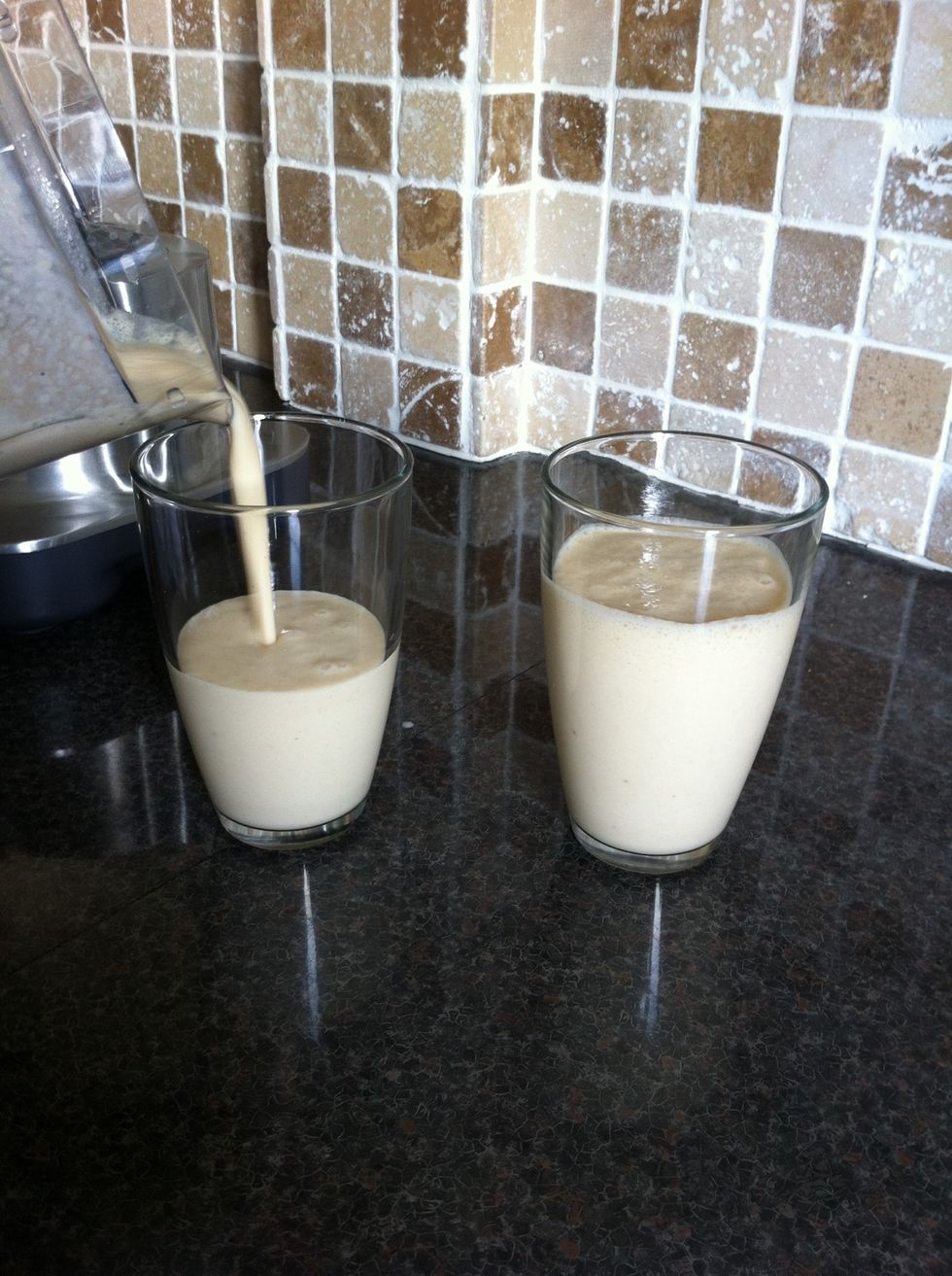 Pour and enjoy!
2.0 Bananas (slightly over-ripe)
2.0Tbsp Peanut butter
2.0Tbsp Honey
375.0ml Milk
75.0ml Natural yoghurt
1.0 Blender